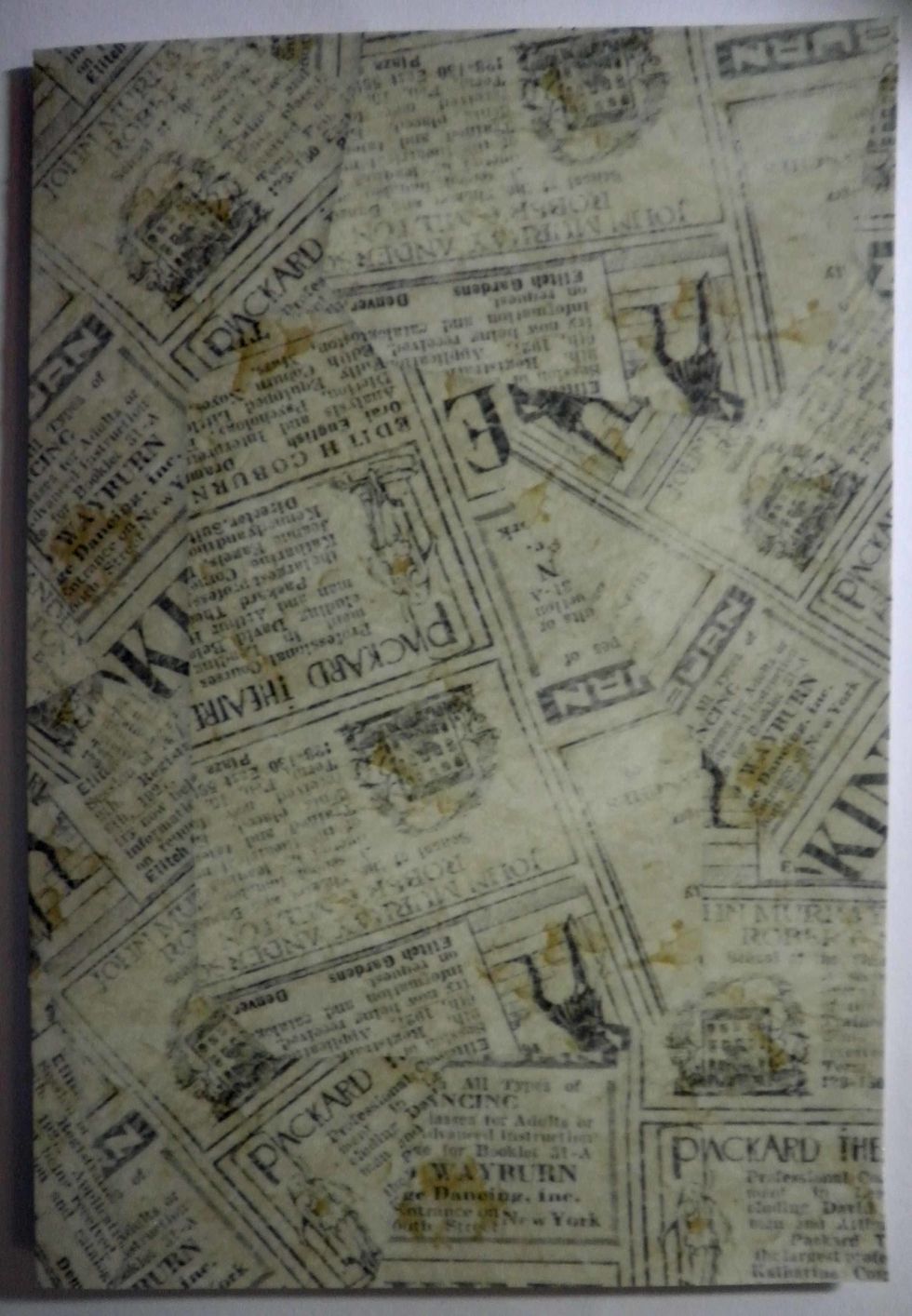 Cut newsprint card stock to 6-1/2" x 9", fold in half to make 4-1/2" x 6-1/2" card.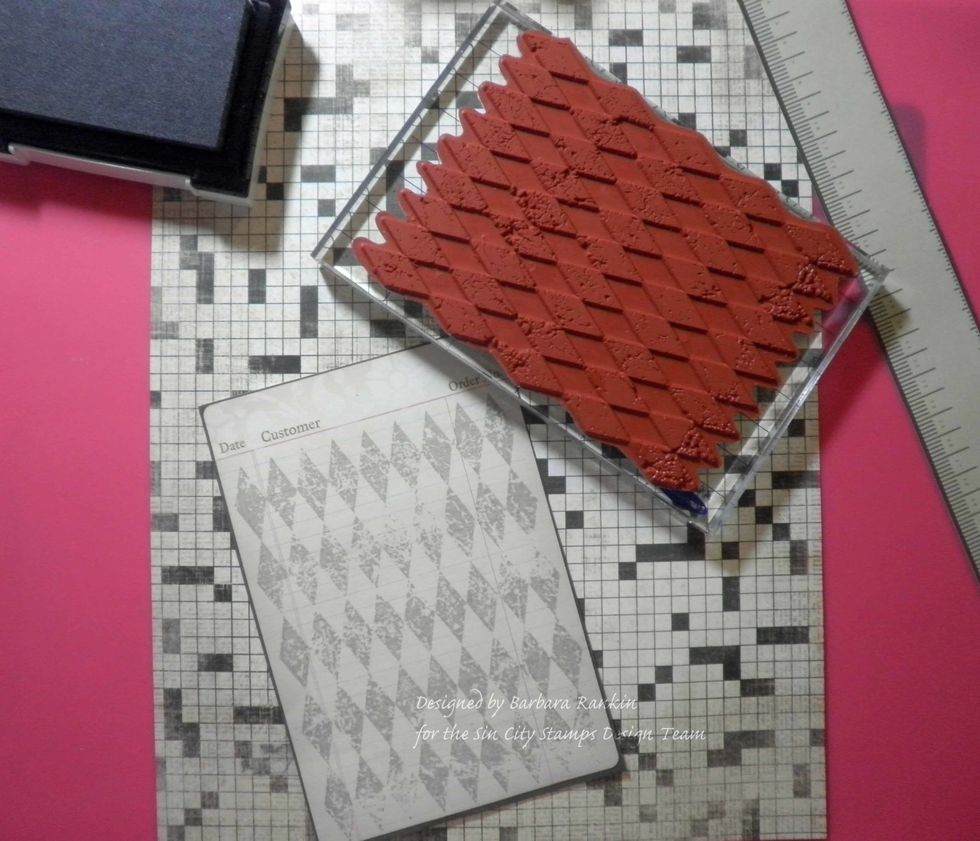 Stamp harlequin background with Slate Grey over pre-printed invoice paper.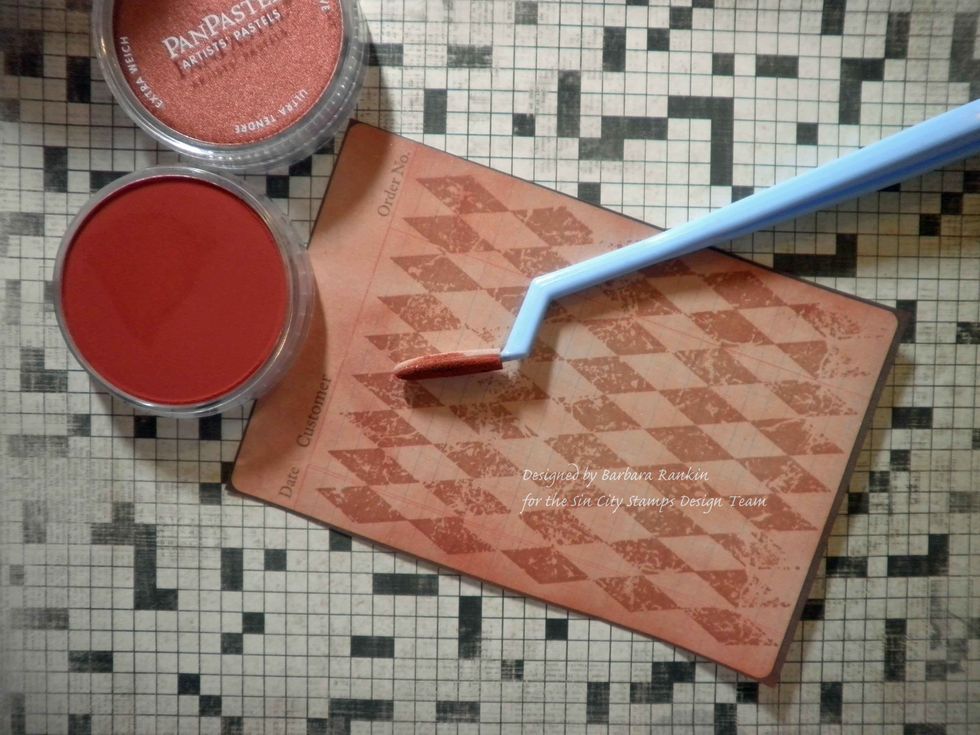 Use a Softt sponge to add Pan Pastels to entire stamped sheet. Interesting how the stamped harlequins picked up the color of the Pan Pastels to become a new color.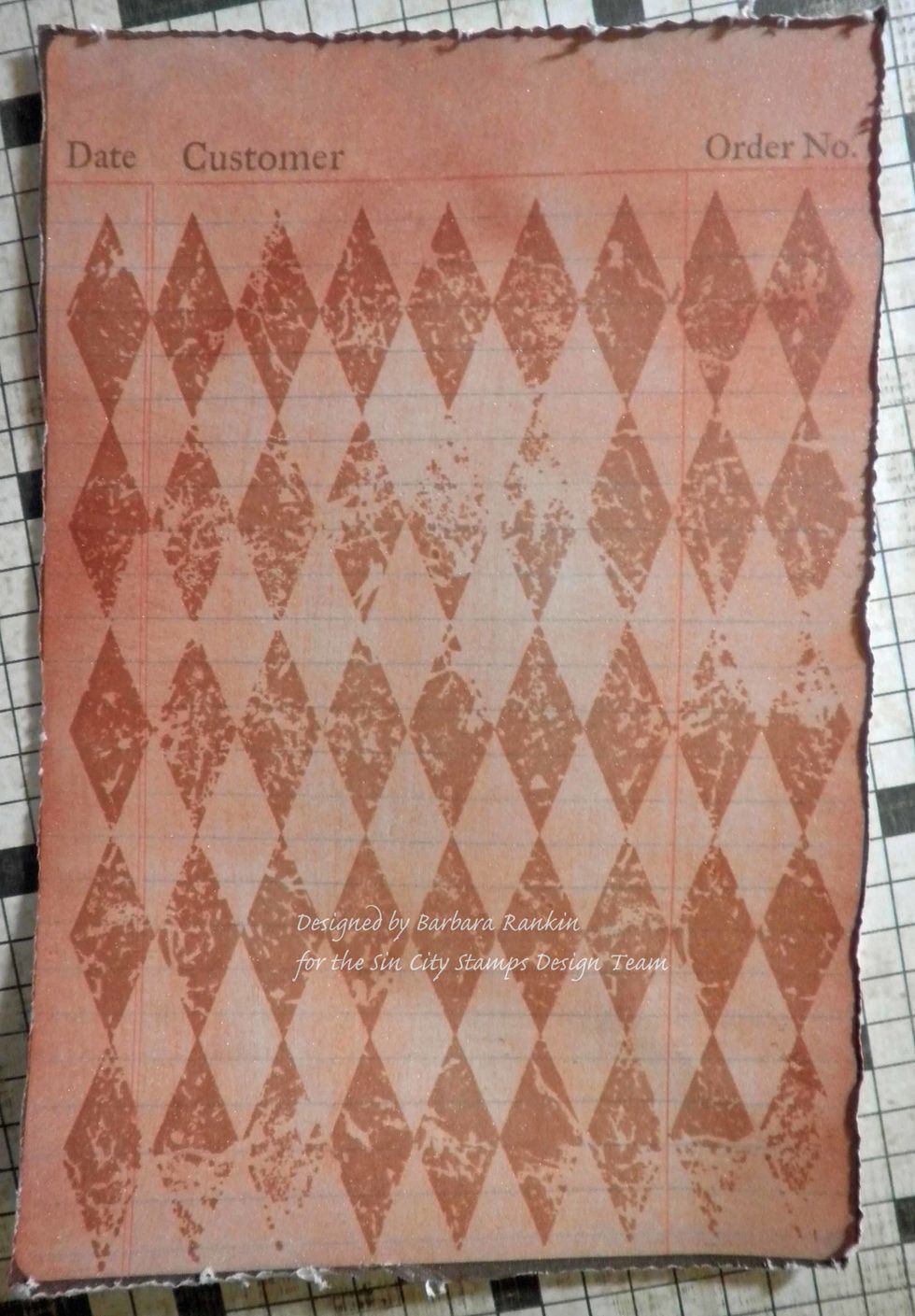 Heavily distress edges and ink with Brushed Corduroy ink.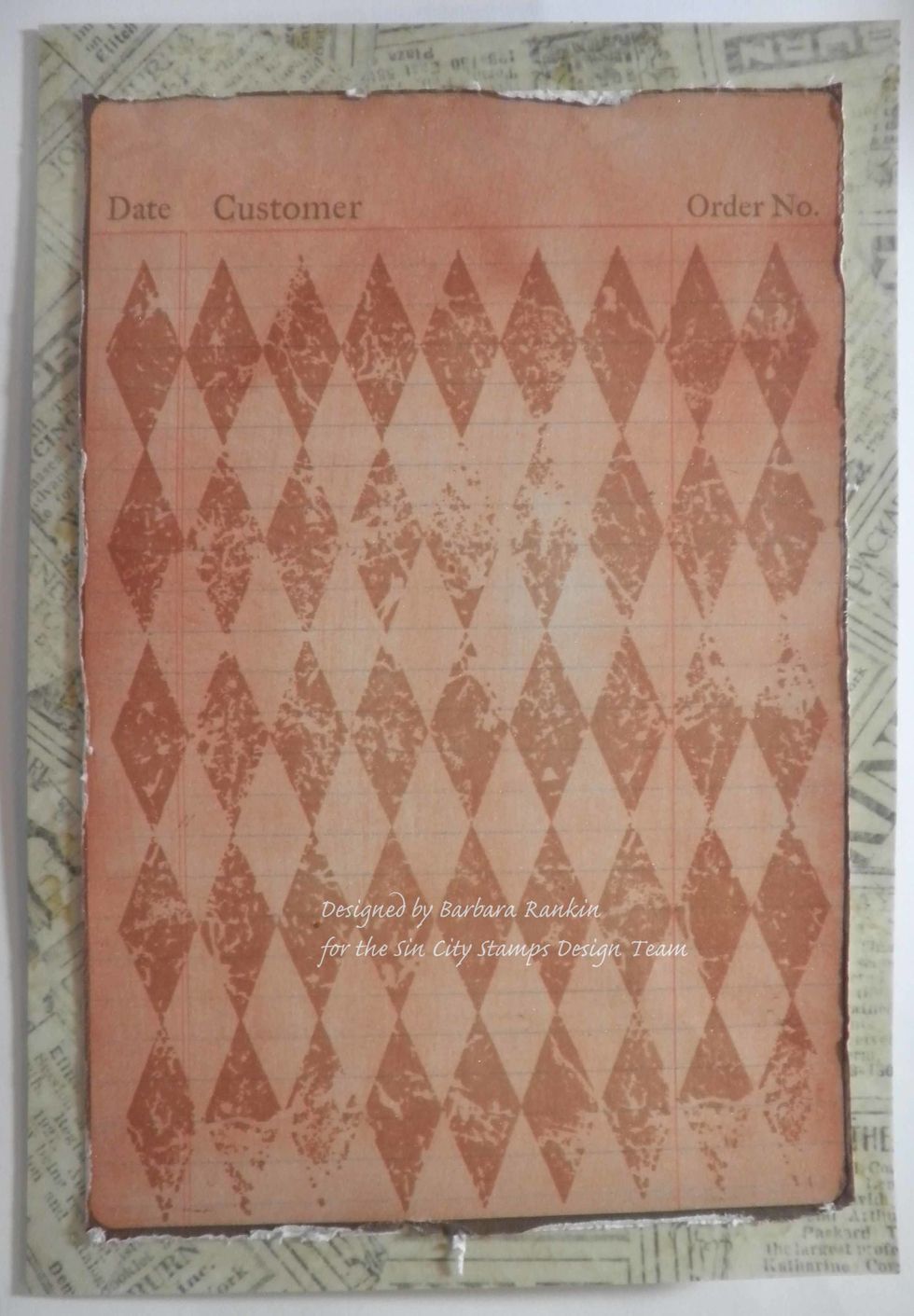 Adhere this to center of card front.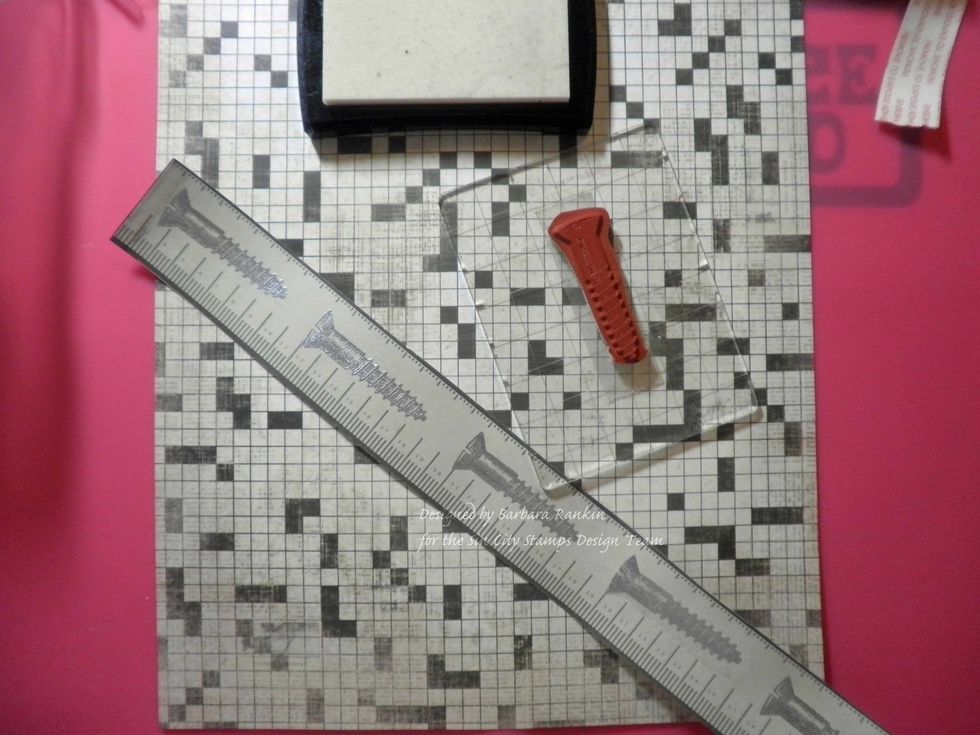 Stamp screw along pre-printed tape measure paper with grey ink, heat emboss with silver embossing powder.
Adhere stamped tape measure strip along bottom edge.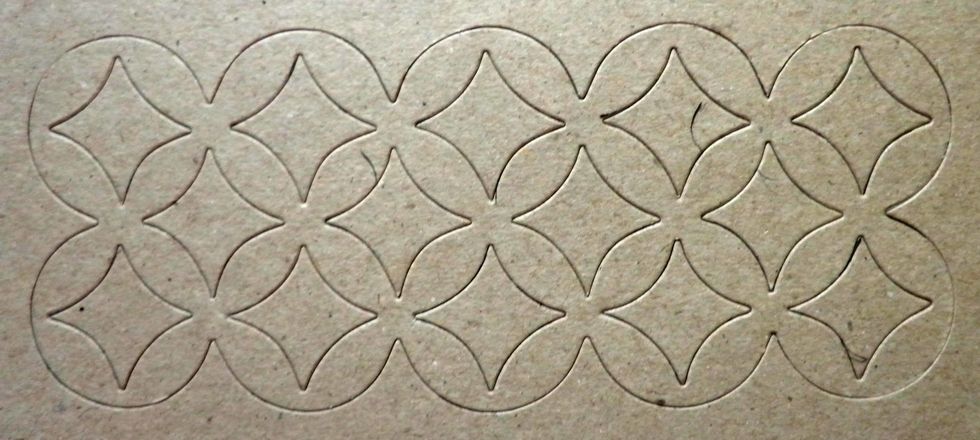 Die cut a piece of chipboard with Courtyard die.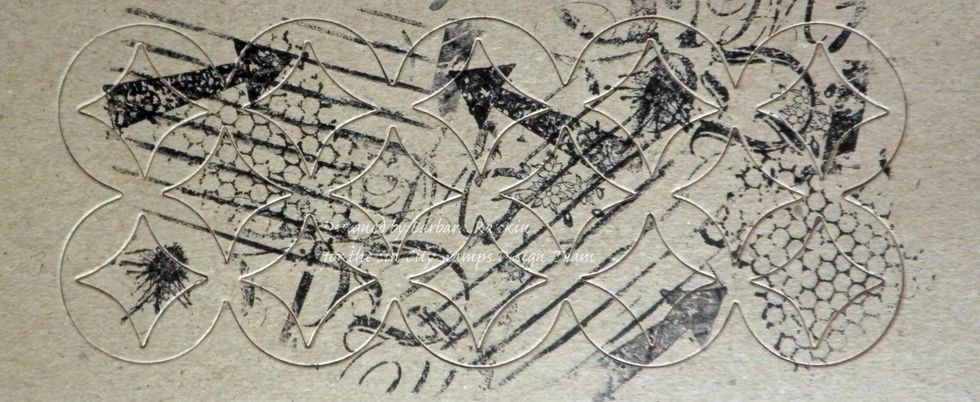 Stamp random images from the Art Journaling with Terri Sproul stamp set with black StazOn ink. Looks like a bit of a mess, but wait.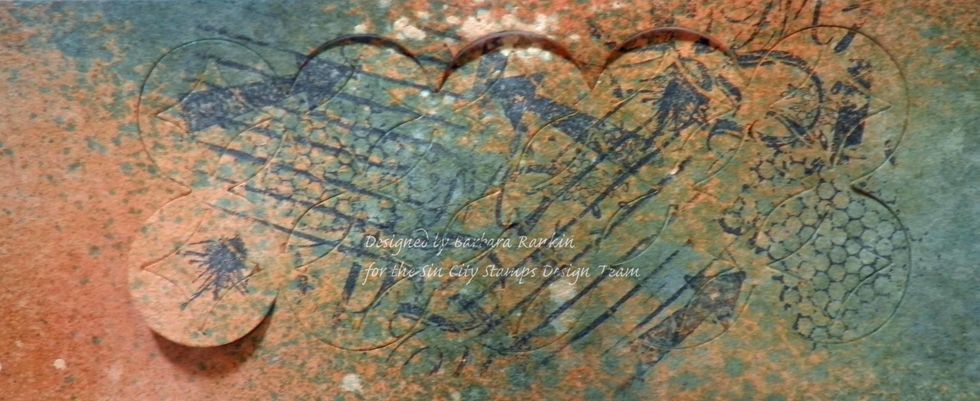 Add colors to the chipboard using Dylusions Squeezed Orange and Calypso Teal spray inks. Spray lightly with White Linen, and again with the orange and teal.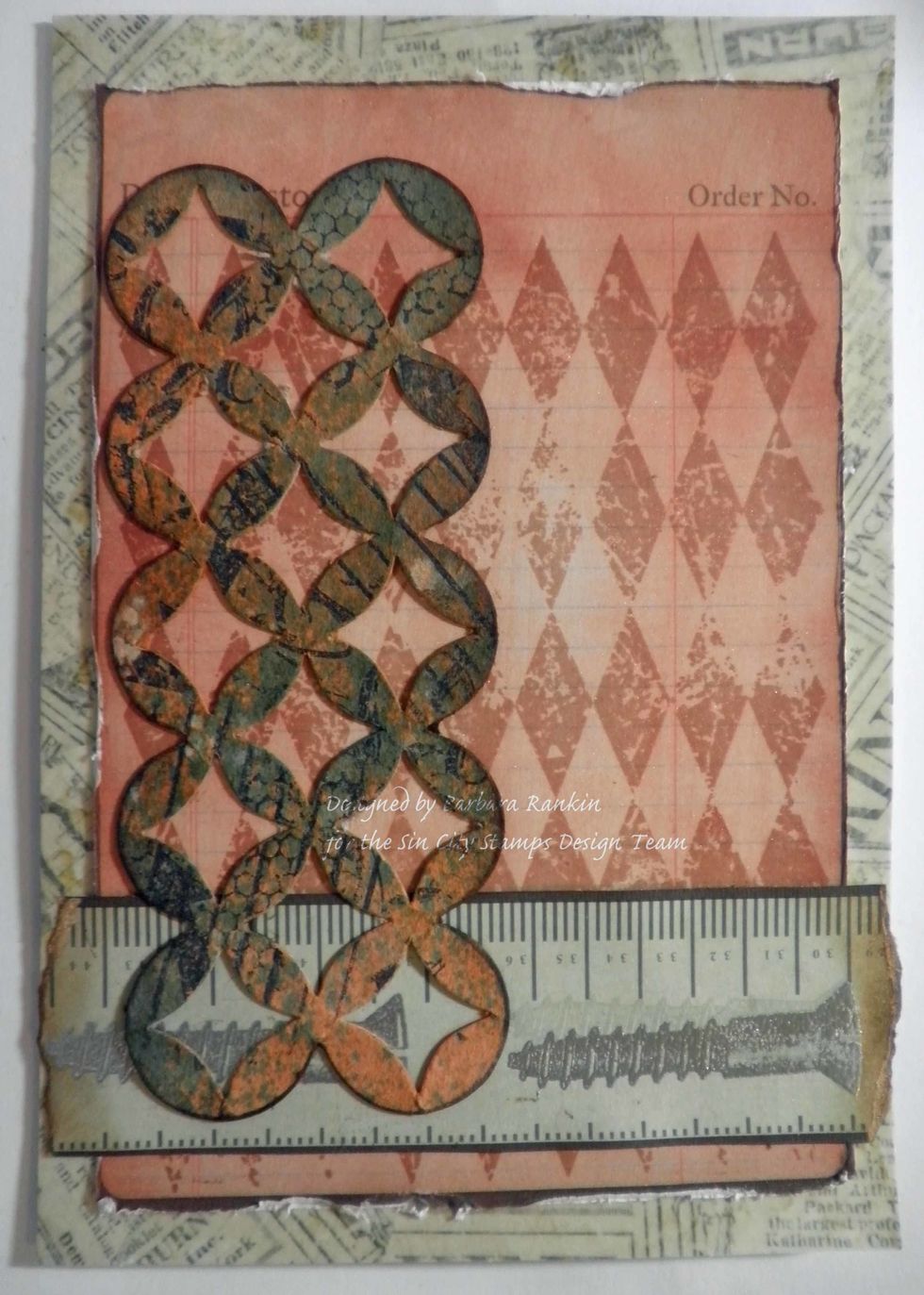 Remove die cut from chipboard piece and adhere to card front. I later added some center pieces back into the die cut, as well as some of the center pieces I cut from another piece of the mirror card.
Stamp "A Real Classic" onto a Tim Holtz ticket stub, ink edges with Brushed Corduroy, adhere to card front at an angle.
Stamp winged spark plug onto a piece of cork paper. Stamp just the spark plug a second time.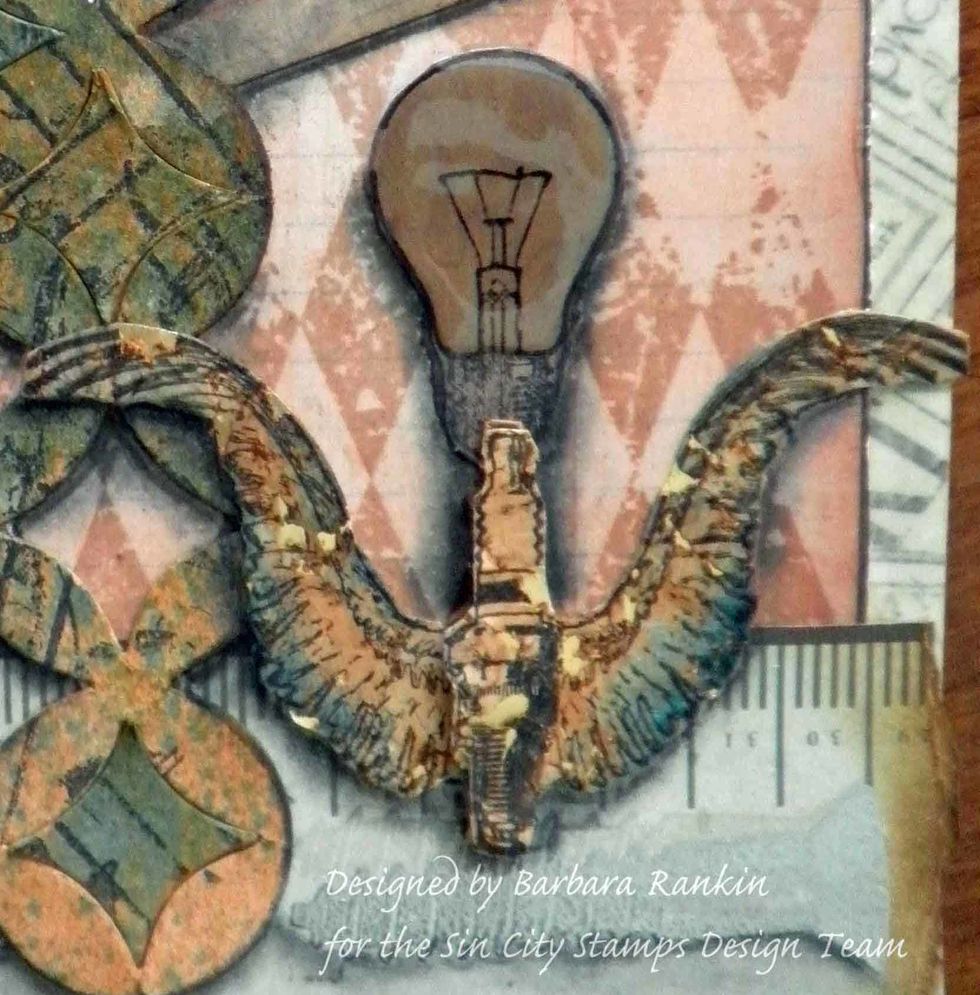 Color wings with orange and salty ocean. Fussy cut images and adhere spark plug with pop dots. Stamp light bulb onto scrap, cut out and adhere to card beneath spark plug. Add 3D Crystal Lacquer.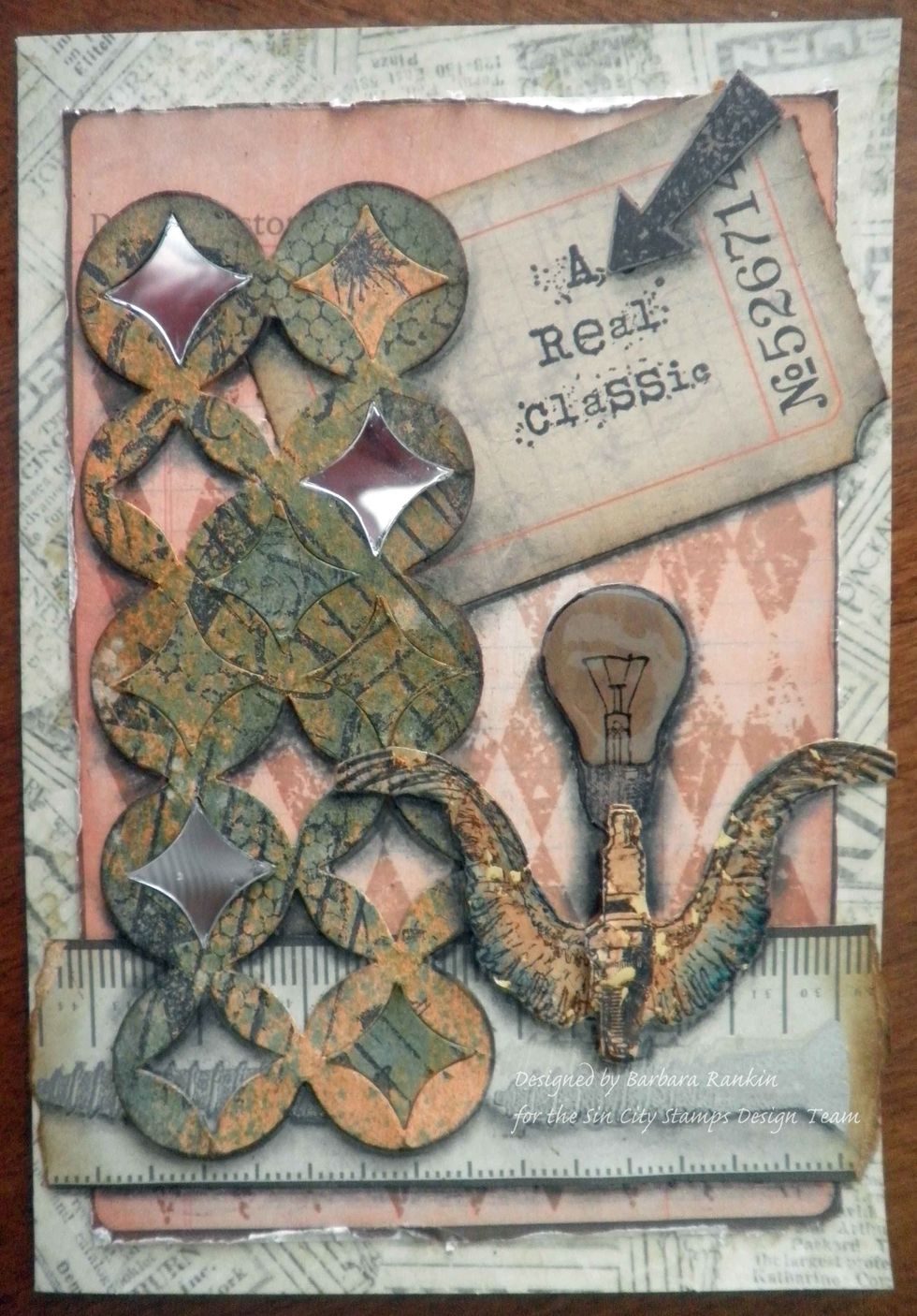 Use charcoal pencil and blending stump to give a shadow effect to all of the elements. See finished card photo above.
1.0 Sin City Stamps Classic Spark set
1.0 Sin City Stamps Art Journaling with Terri Sproul
1.0 Ink Pads: VersaFine Smokey Grey; VersaMark;
1.0 Ink Pads: Salty Ocean, Brushed Corduroy Distress
Pan Pastels: Red Iron Oxide, Bronze
Silver embossing powder
Spray Inks: Squeezed Orange, Calypso Teal
Tim Holtz Courtyard die
Tim Holtz mirror sheet
Sakura 3-D Crystal Lacquer
Barbara Rankin
Designer, mixed media artist. Currently a Design Team Member for Altered Pages and Sin City Stamps.