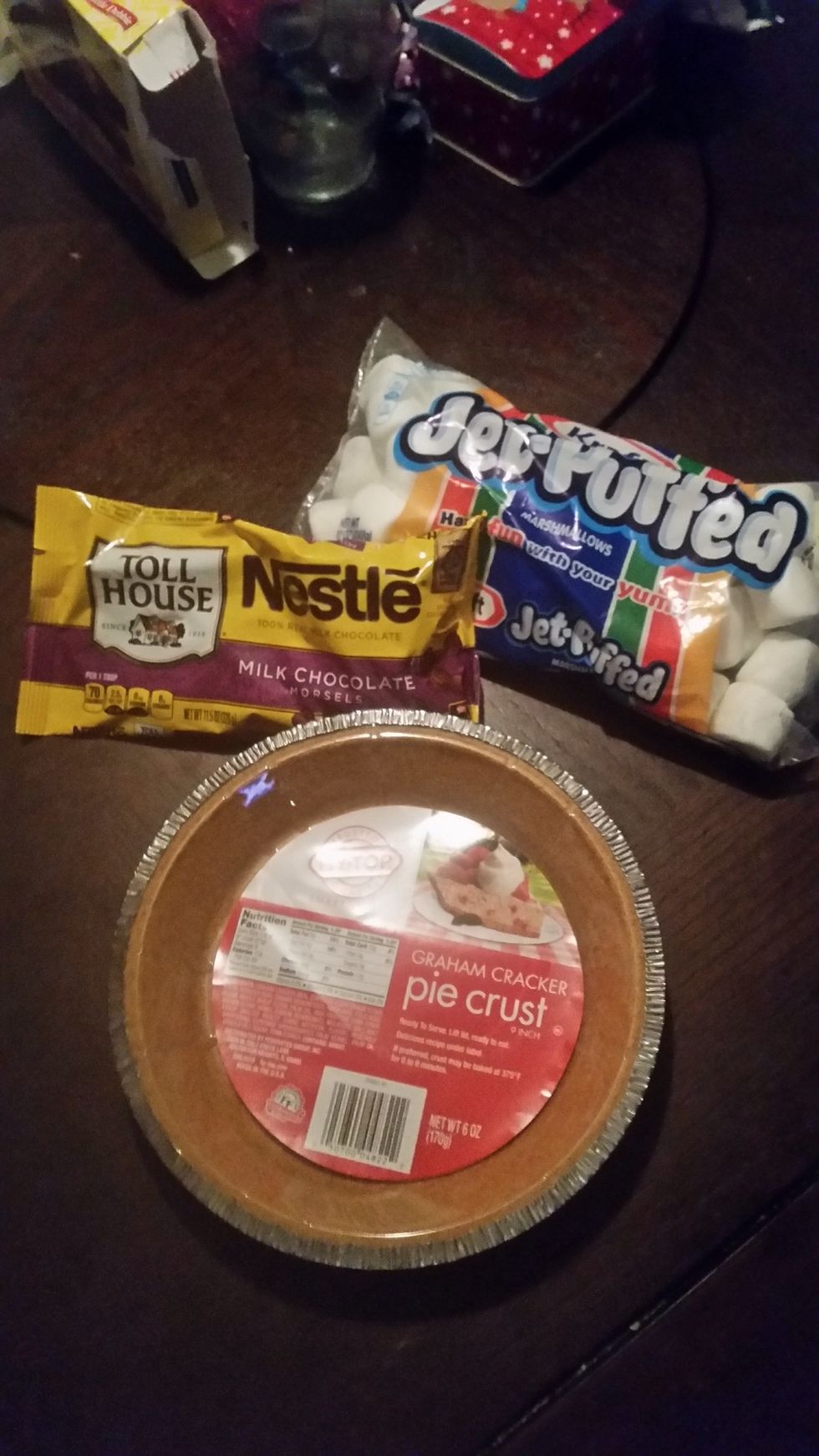 Step 1: Gather your supplies.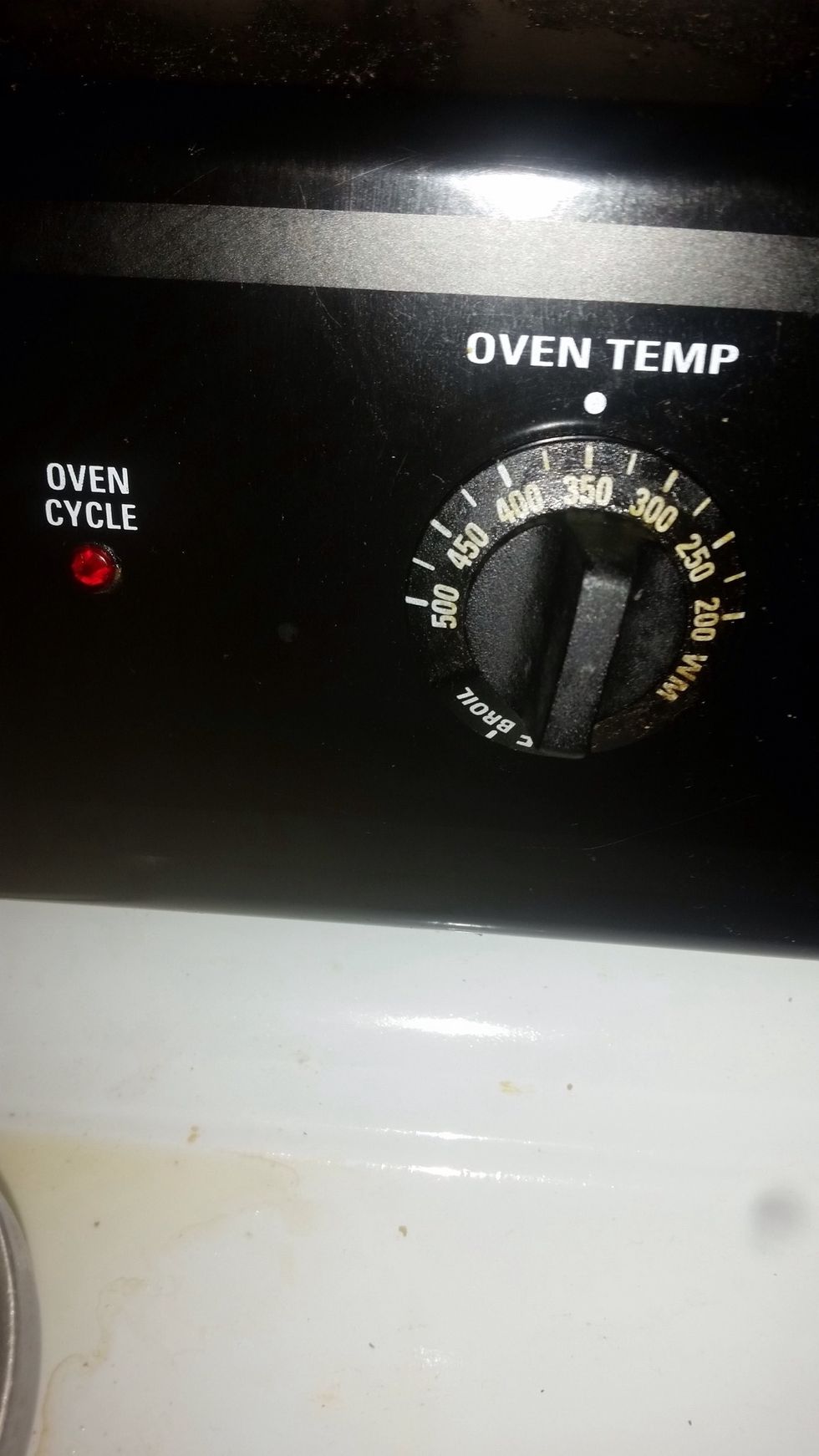 Step 2: Preheat your oven to 350 degrees.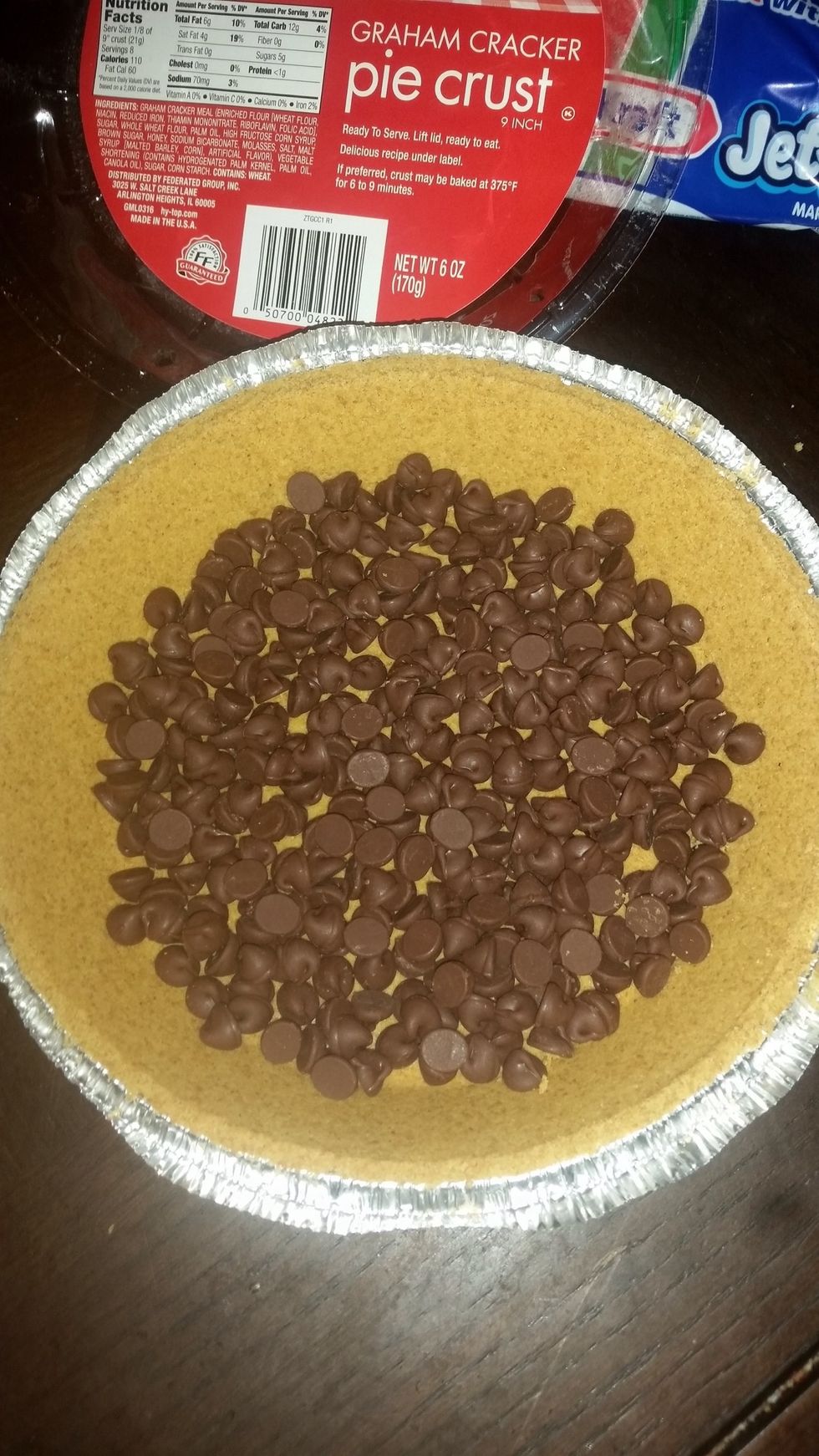 Step 3: Spread baking chips onto the pie crust.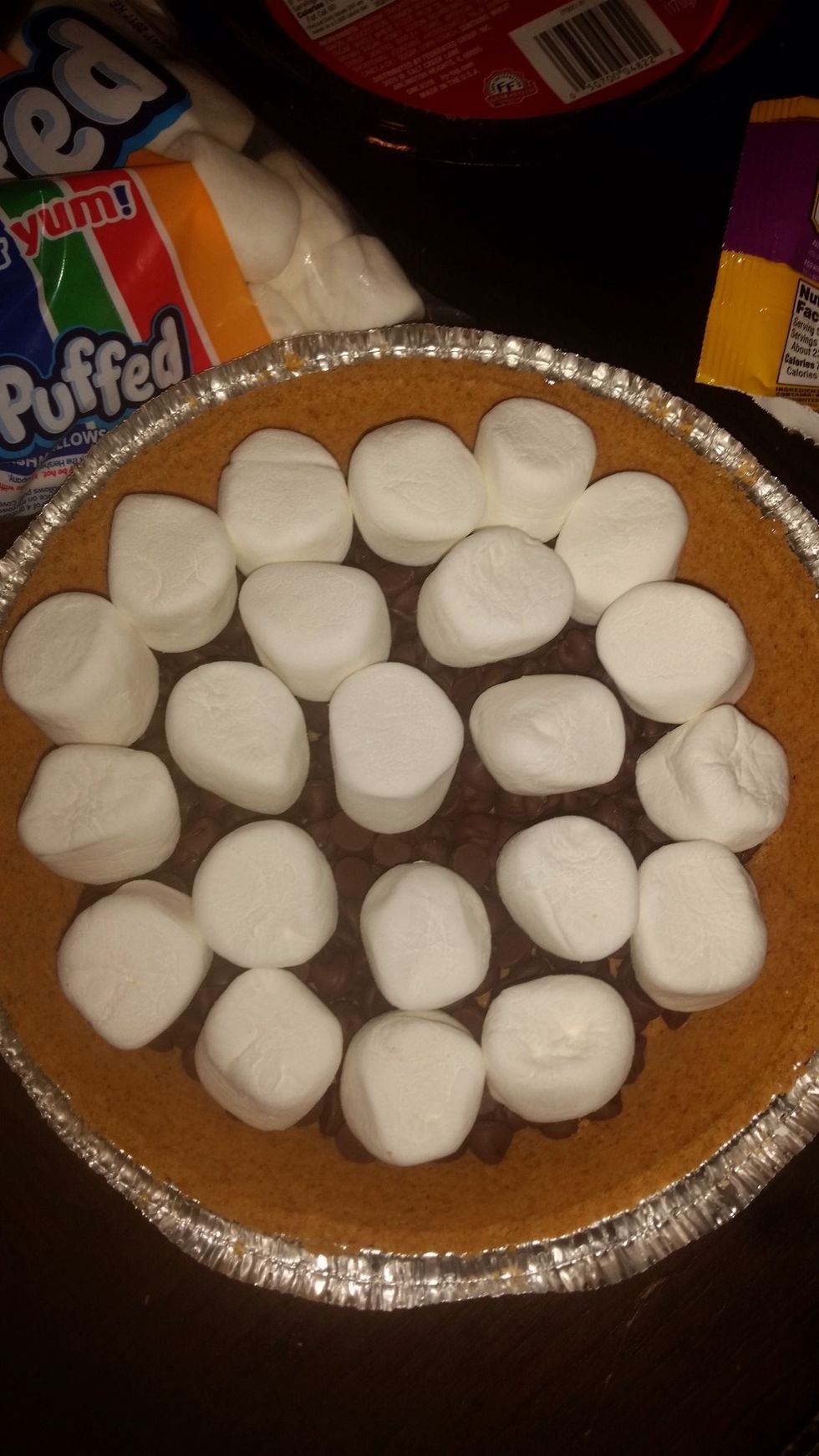 Step 4: Place marshmallows on top of the baking chips .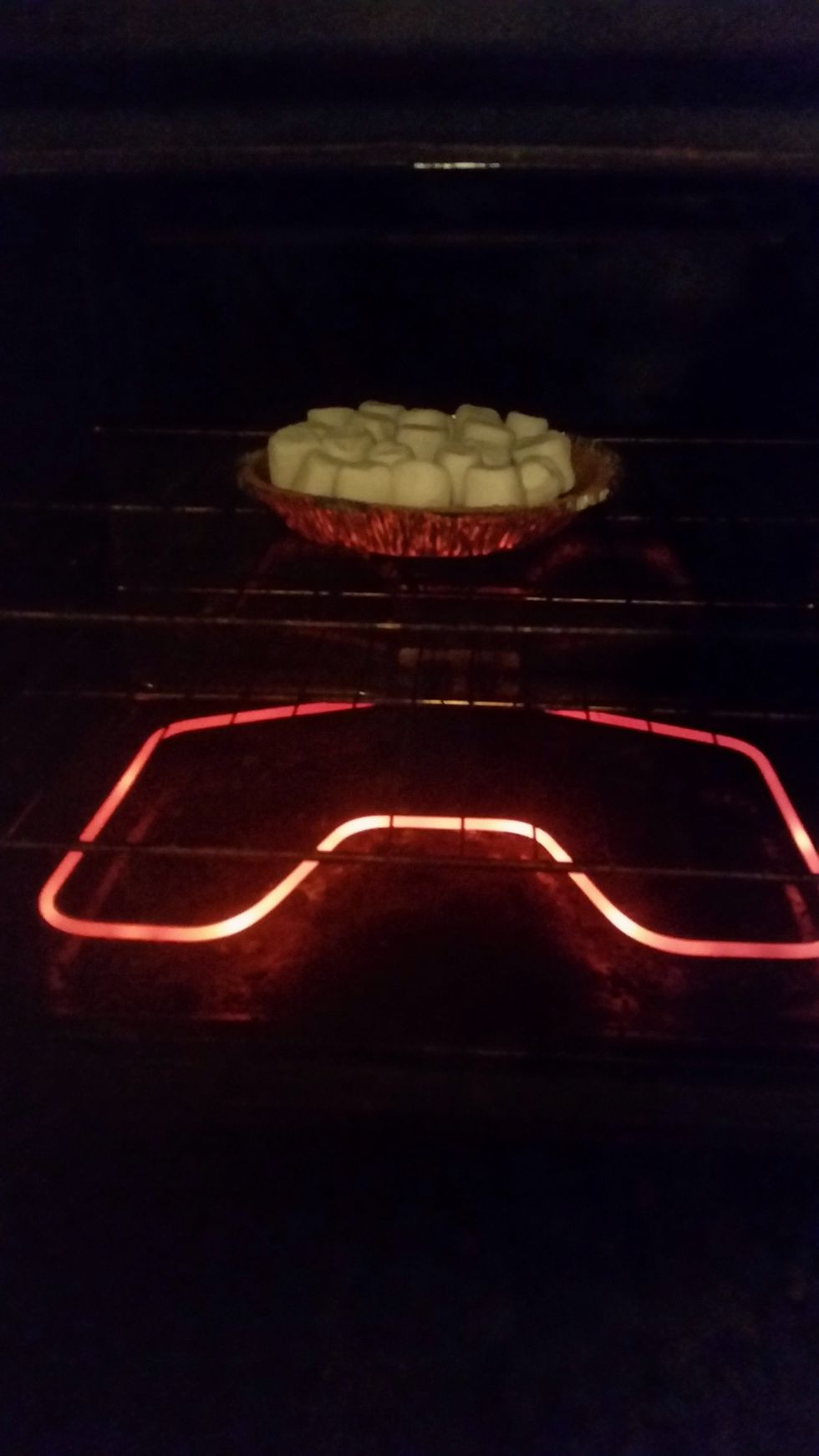 Step 5: Leave pie in the oven until the marshmallows brown.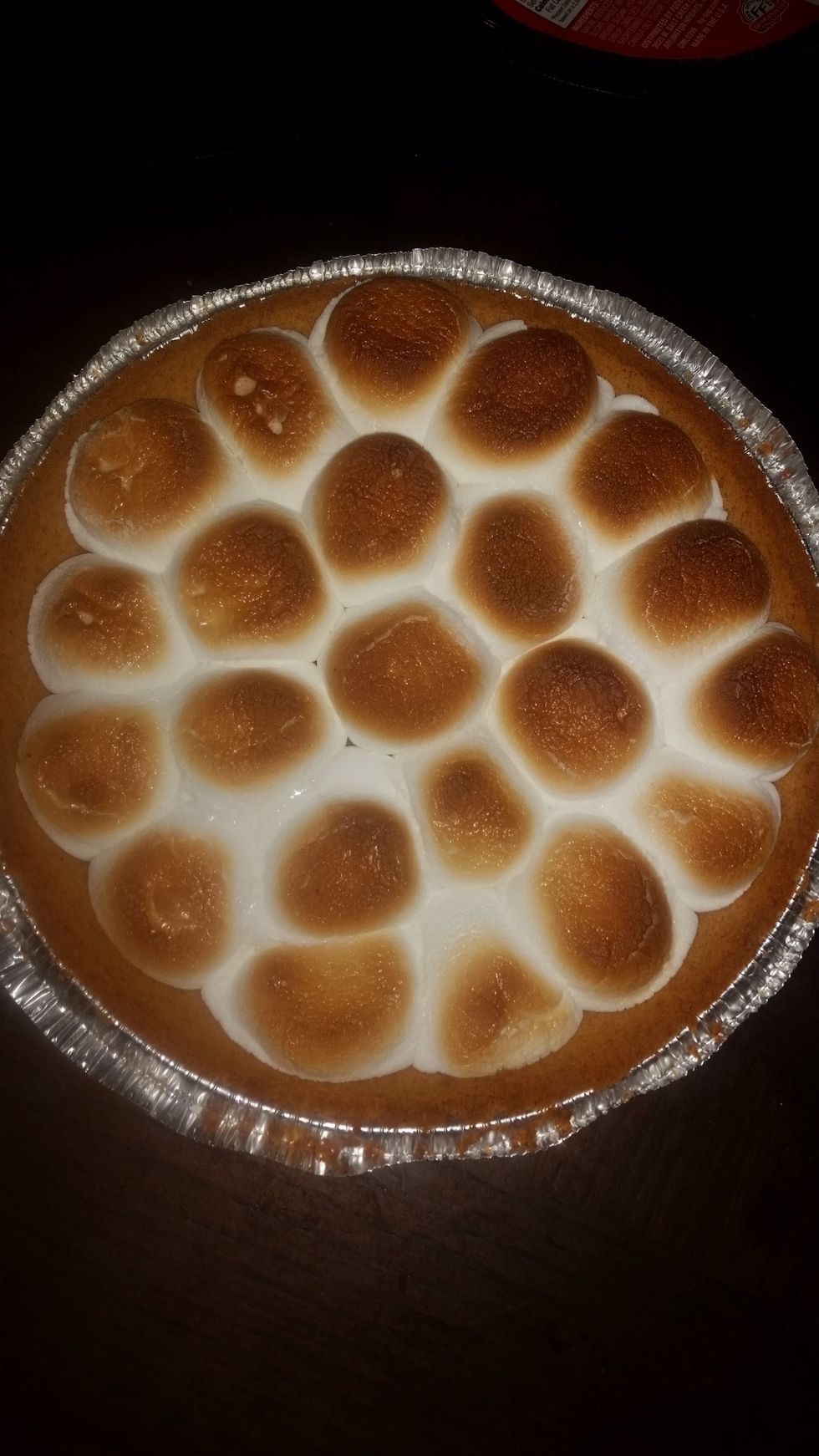 Step 6: Take pie out to cool for about 10 minutes.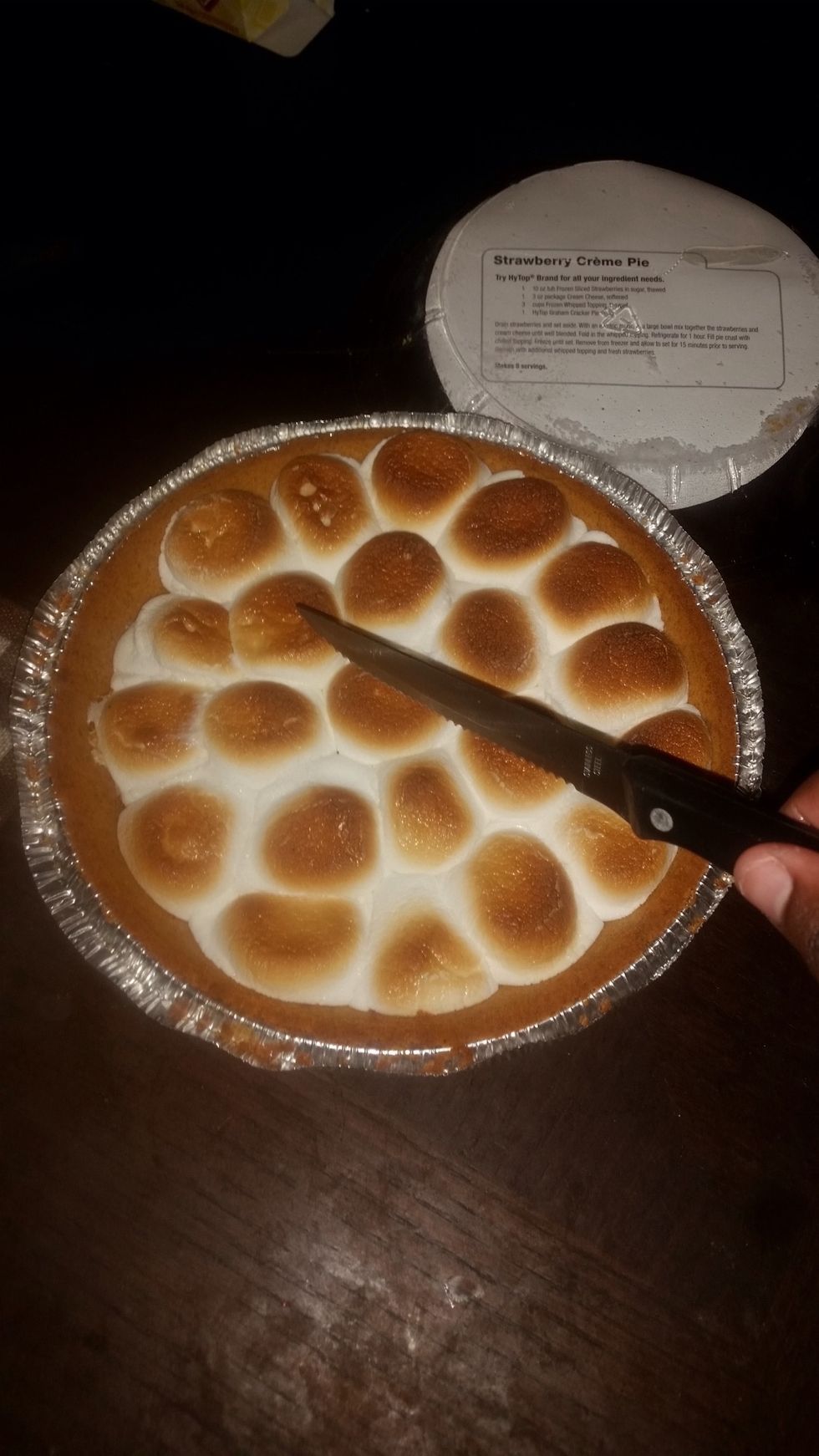 Step 7: Cut pie into desired amount of servings.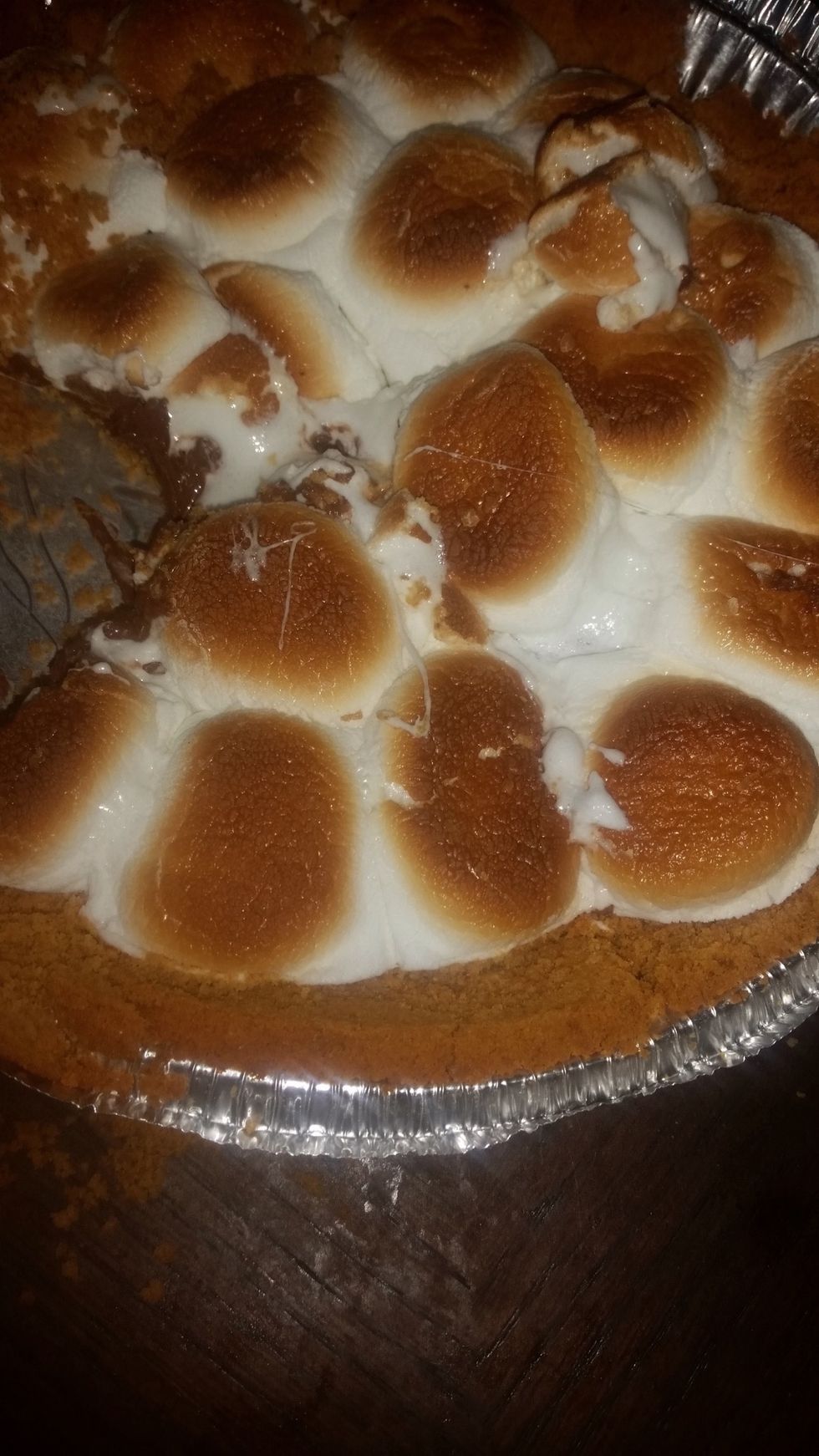 Step 8: Enjoy !
1.0 pie crust of your choice
1.0 Bag of jet-puffed marshmallows
1.0 Bag of baking chips