How to make a margherita pizza, w/a wood fired brick oven
Make a Margherita Pizza, W/a Wood Fired Brick Oven
683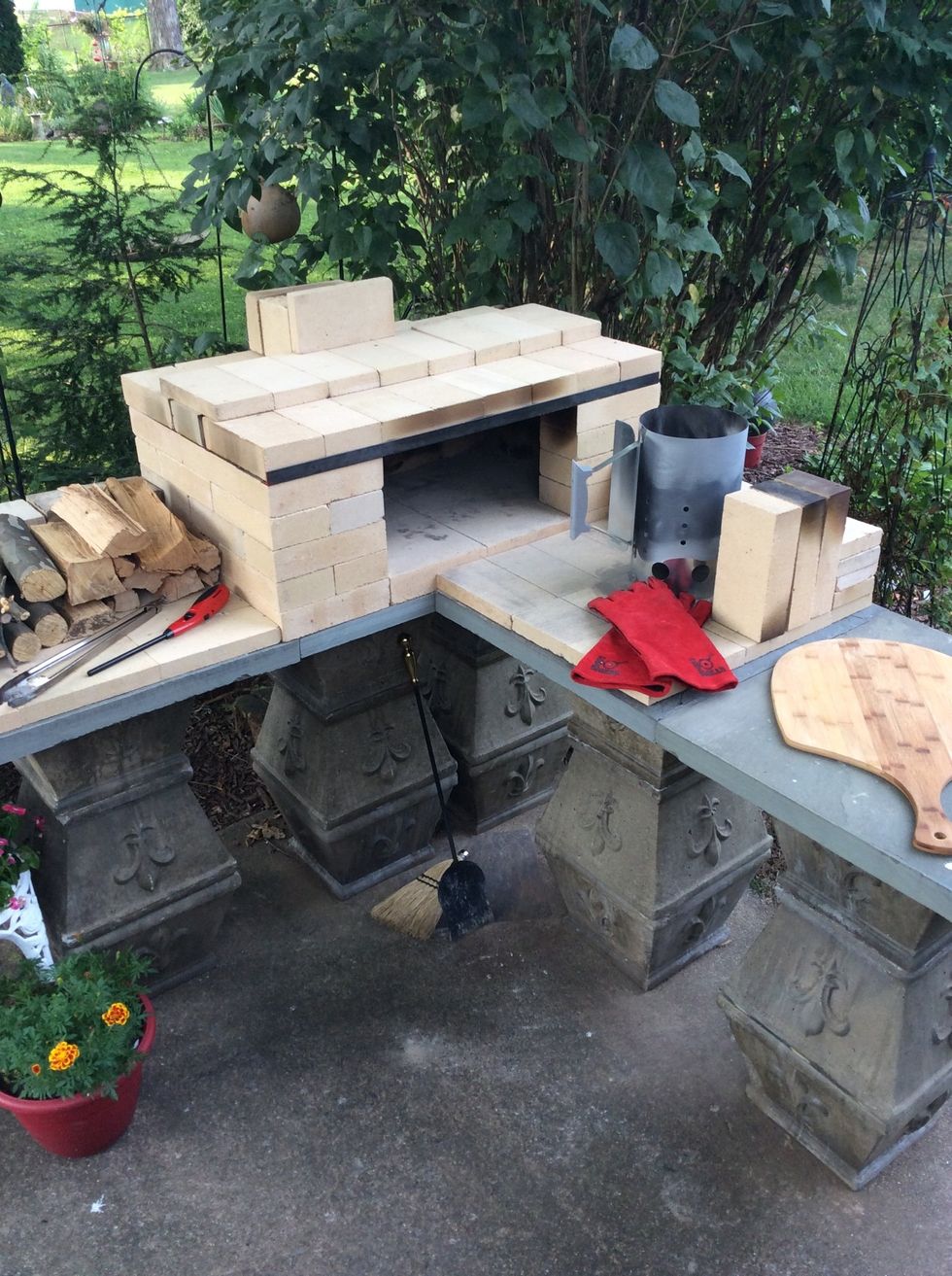 My "do it yourself" brick pizza oven. This outdoor cooking area, evolved from a grill station, cast iron cooking area and now a brick wood fired pizza oven.
My gathered ingredients to make the pizza dough.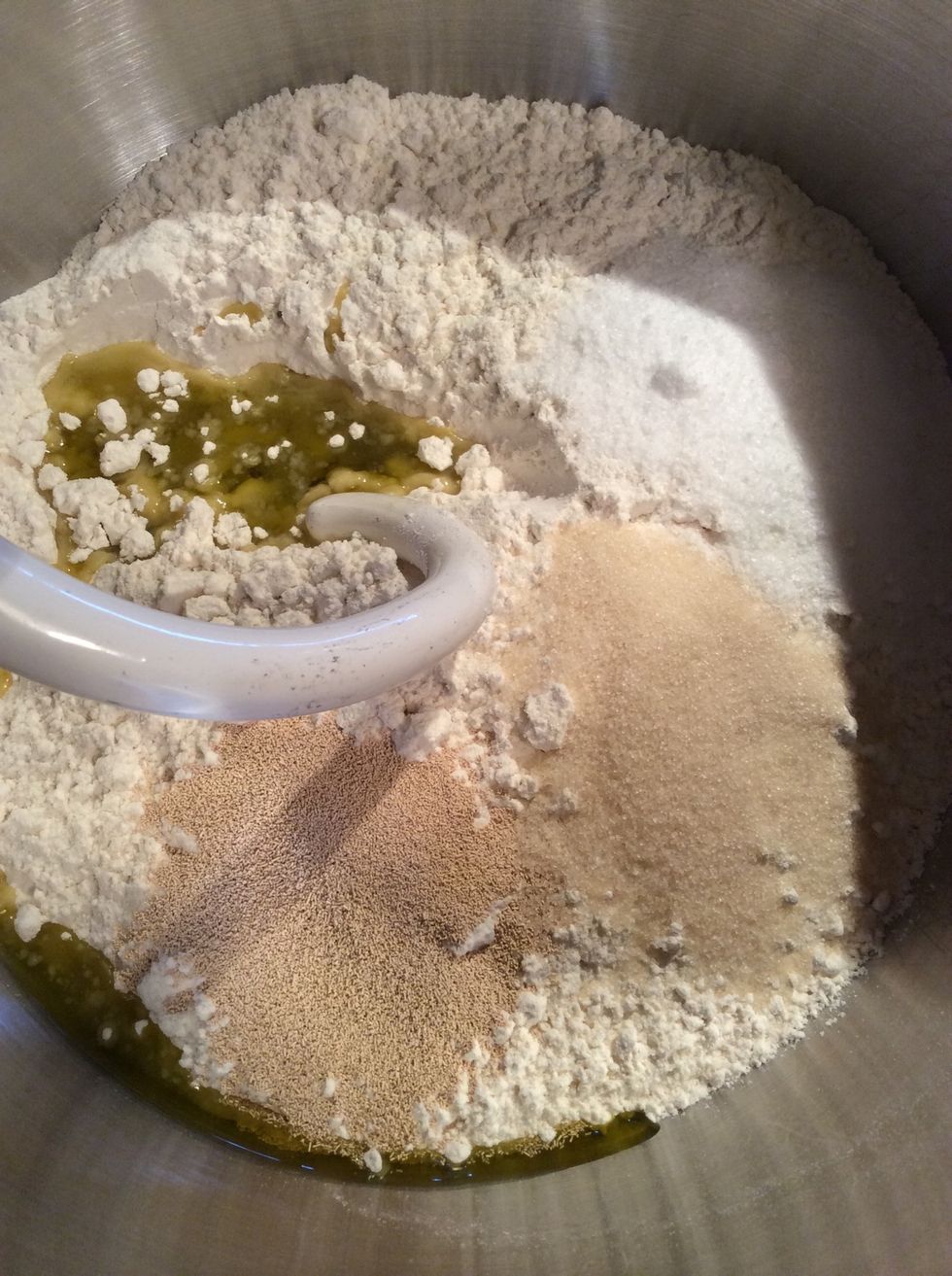 All the dry ingredients, in the bowl.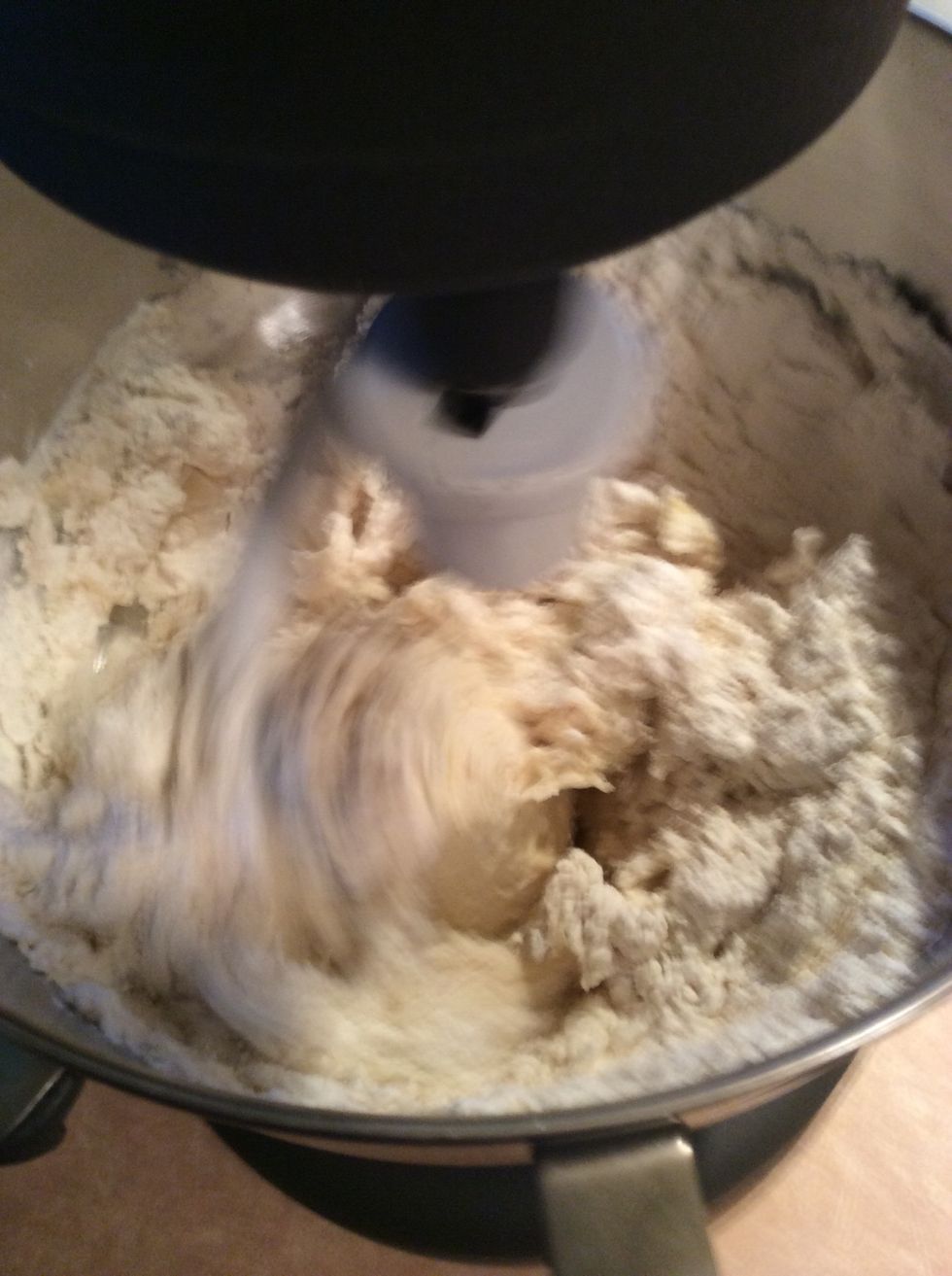 Add the water, and stir on low until all the ingredients come together.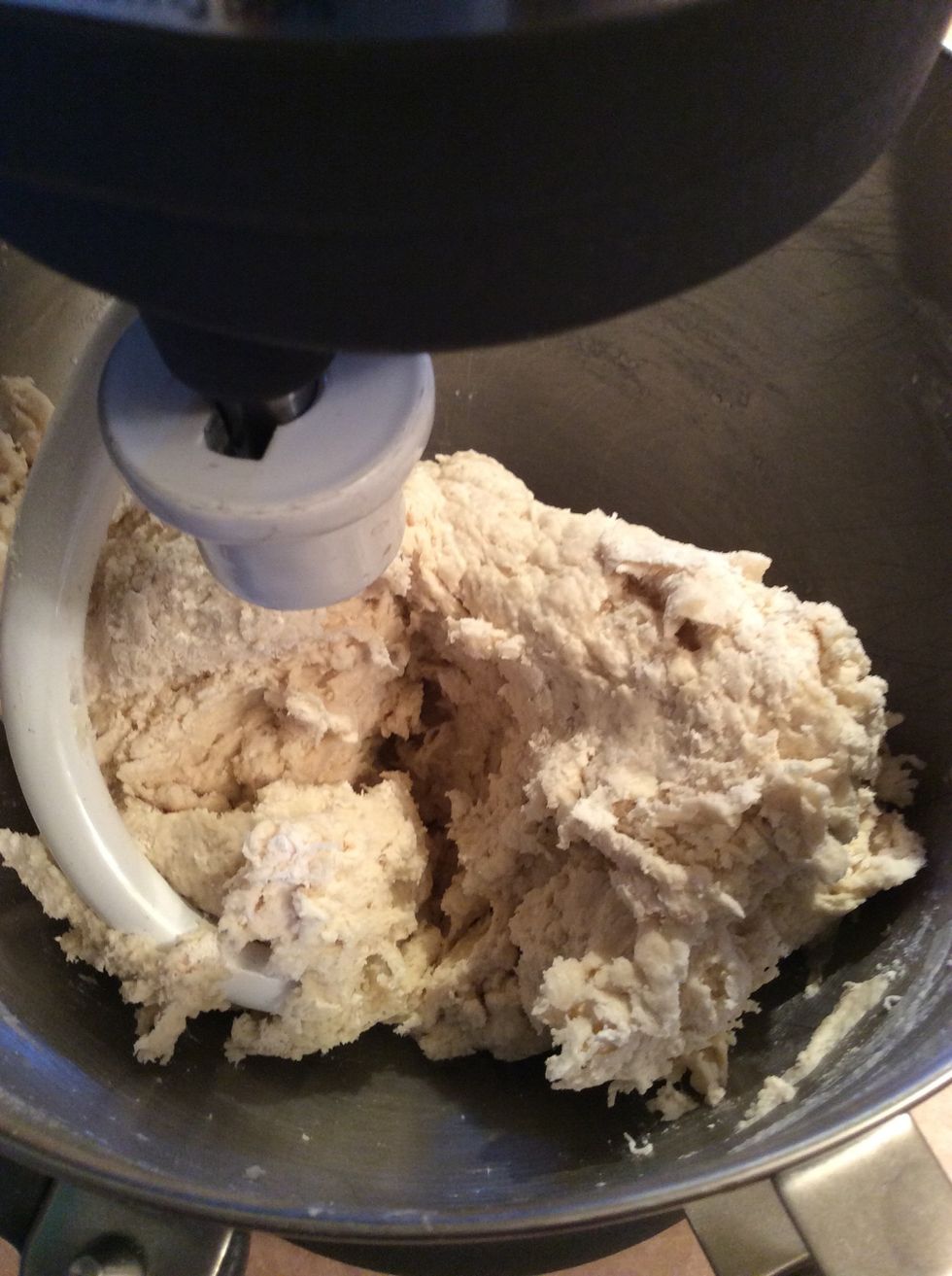 Kneed the dough using the stand mixer for 10 minutes, medium speed. OR, you can turn the dough out on to a floured board and kneed, by hand for 10 minutes.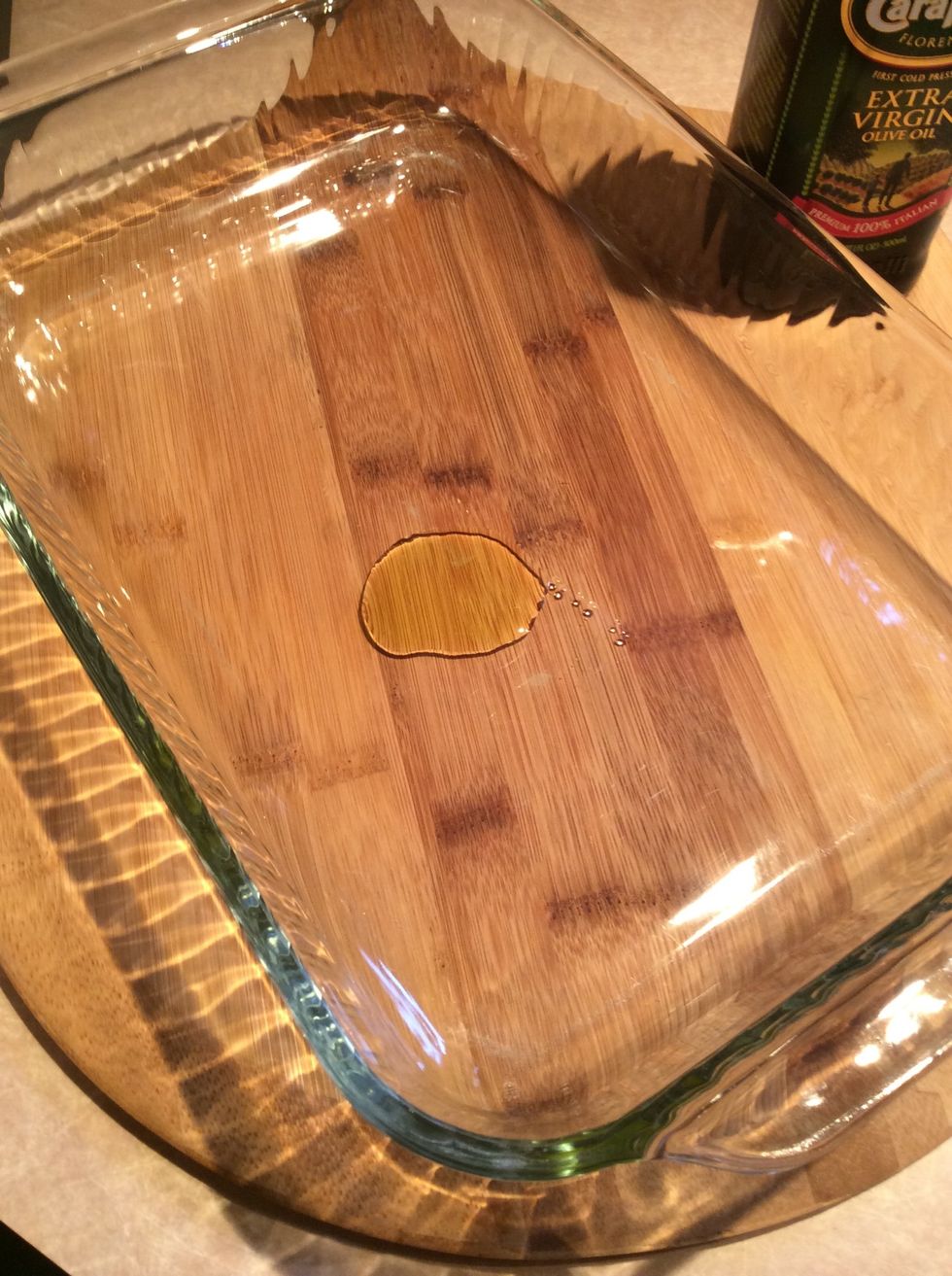 Generously add Olive oil to a glass dish or bowl. Spread out evenly. Set aside.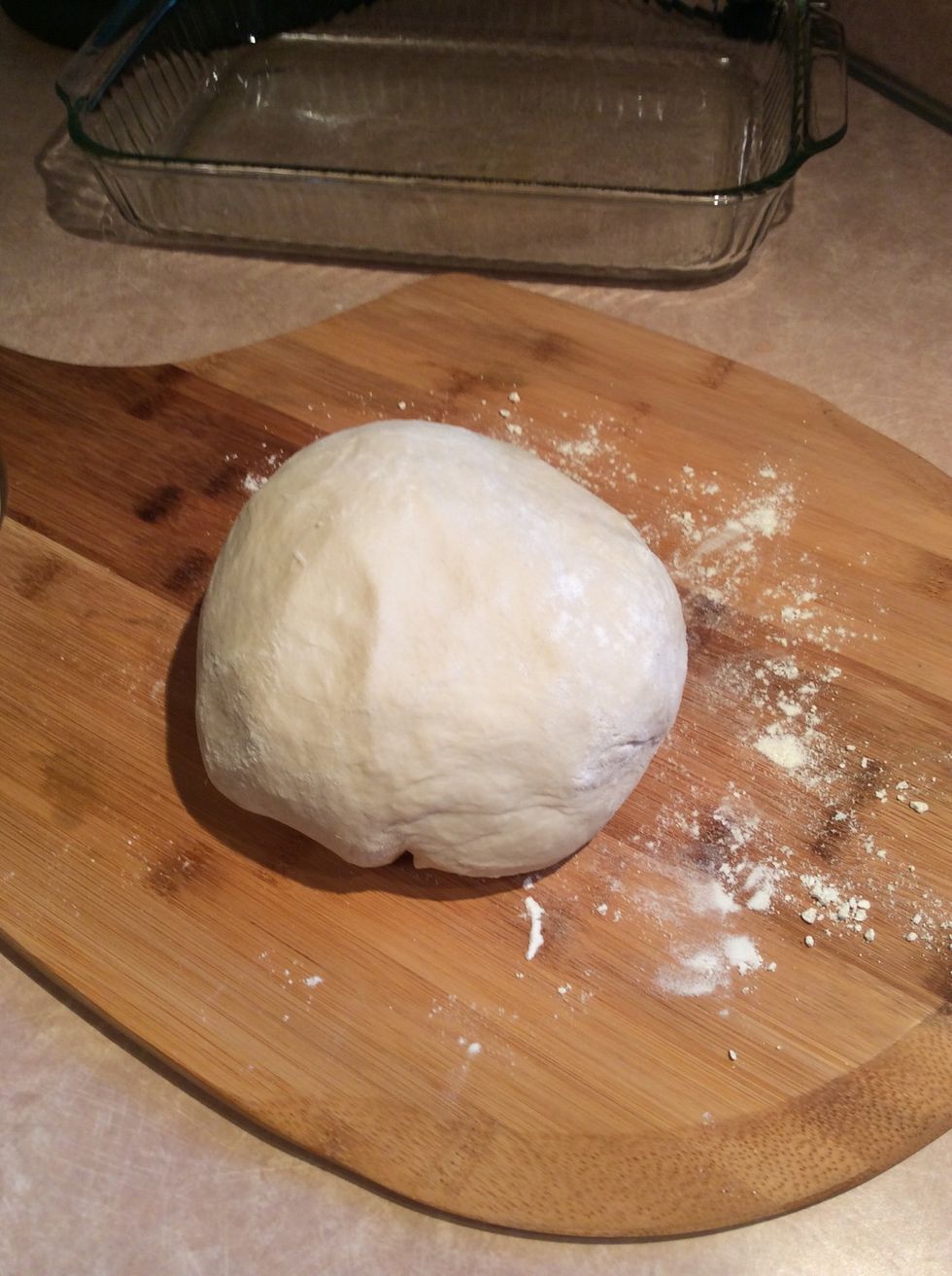 Remove dough from mixing bowl onto a floured work surface. Cut into 4 even pieces. Roll into tight dough balls and place into oiled dish.
Roll dough ball around in the olive oil to coat the dough. Wrap the entire dish with plastic wrap. I place in the dough in the refrigerator for 6 - 8 hours.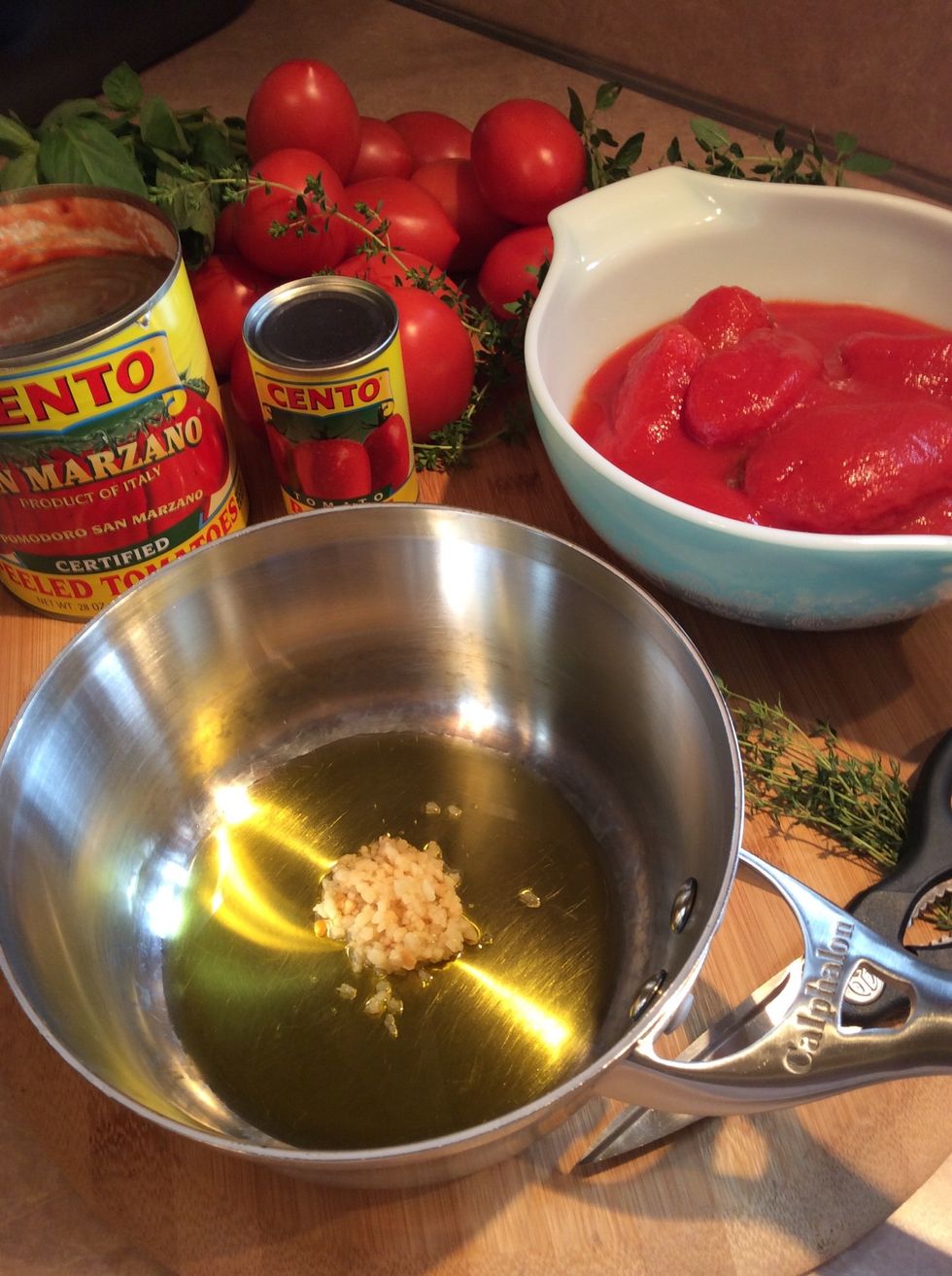 Gathered ingredients!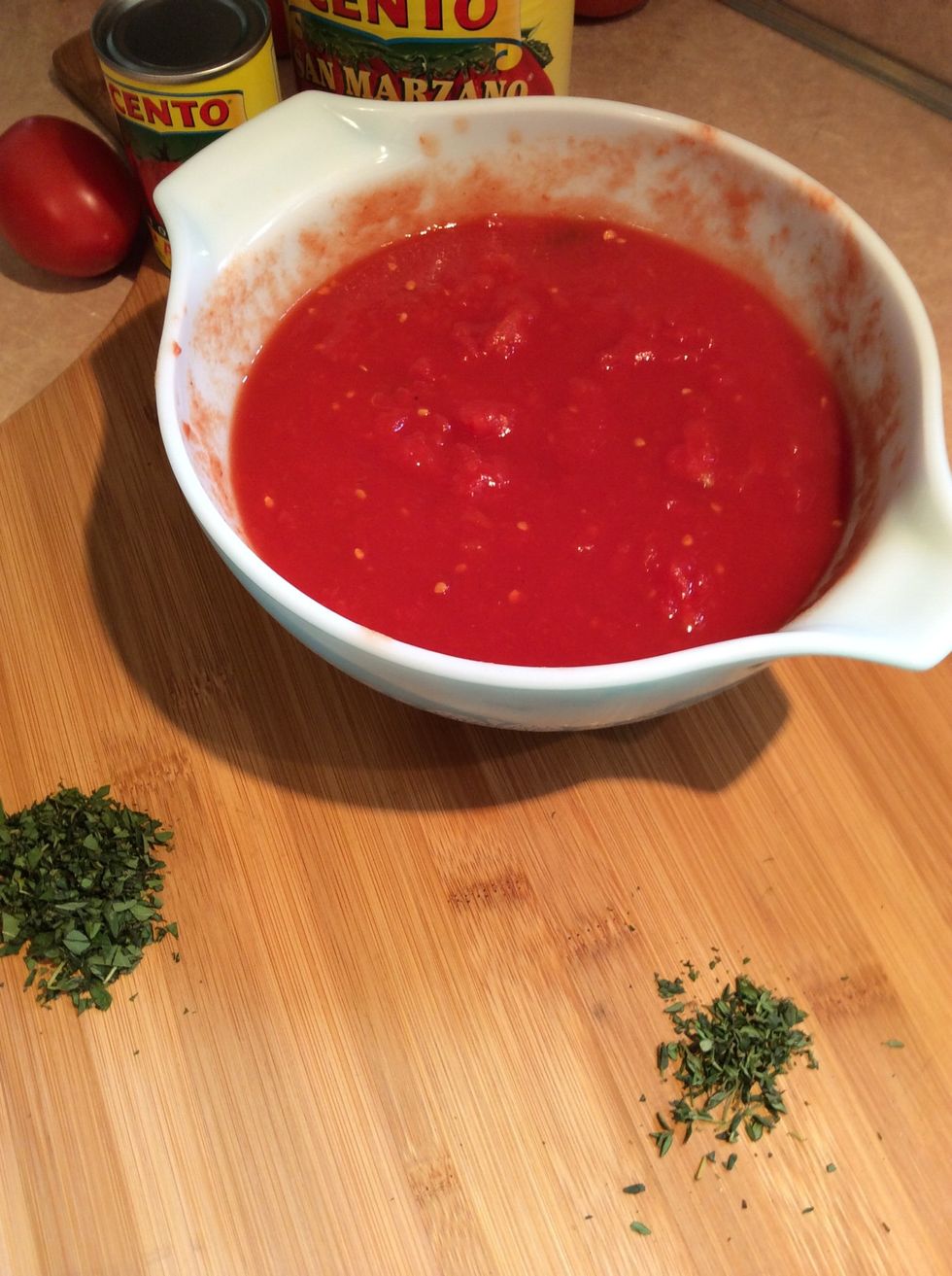 Crush tomatoes with your hand or use a potato masher!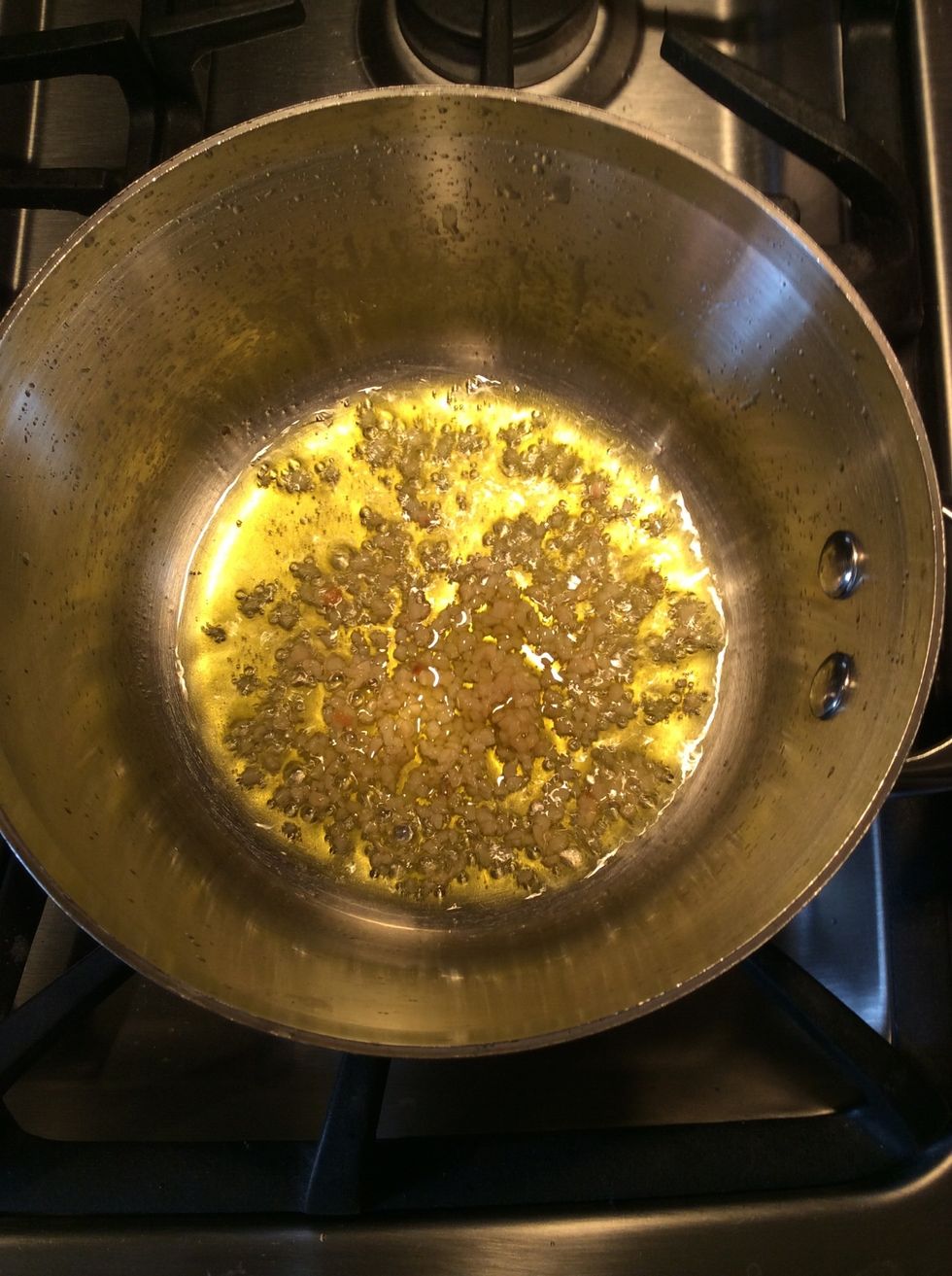 Sauté the garlic lightly.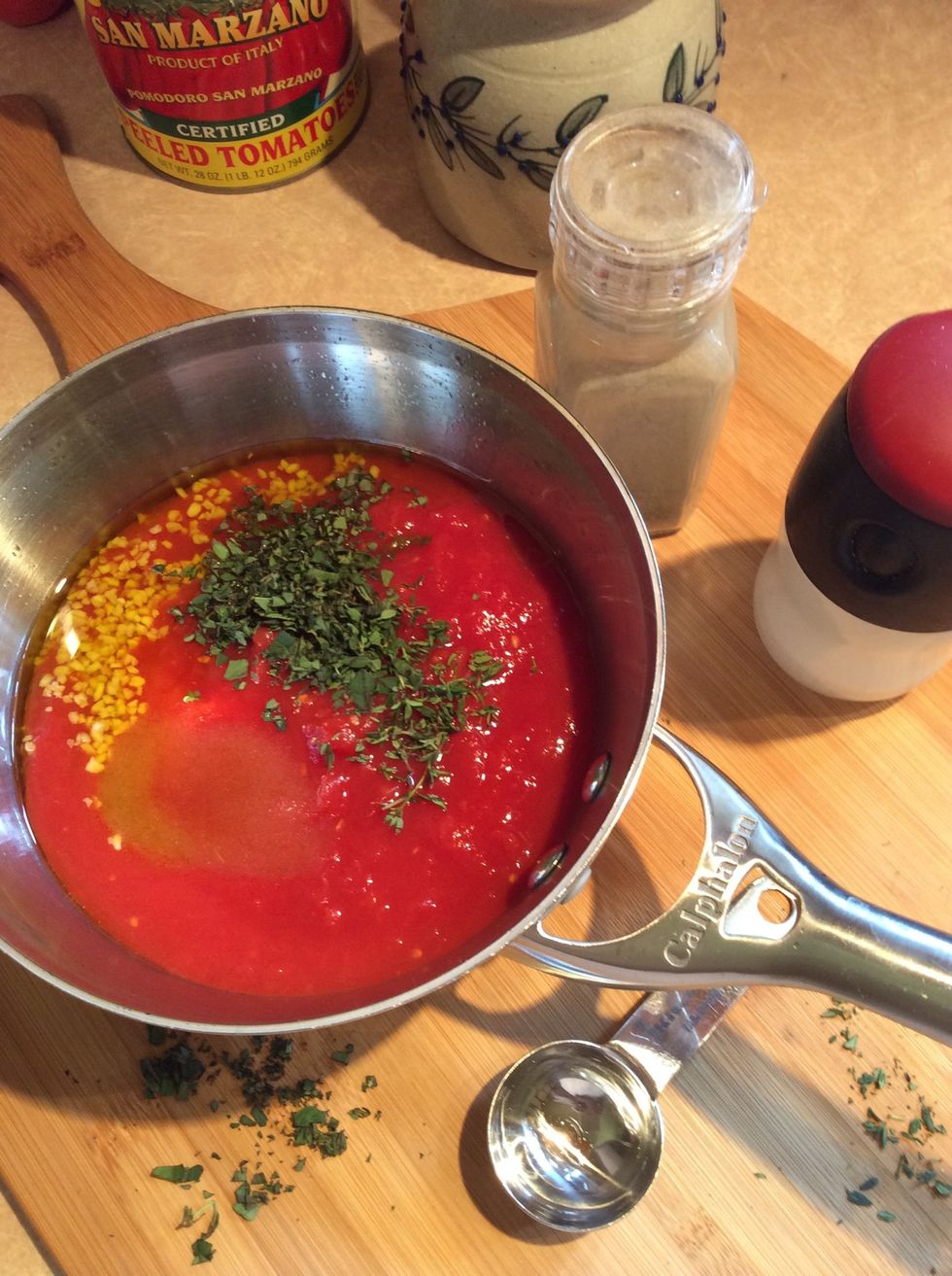 After the garlic is sautéed, add crushed tomatoes, sugar, salt & pepper, oregano and thyme.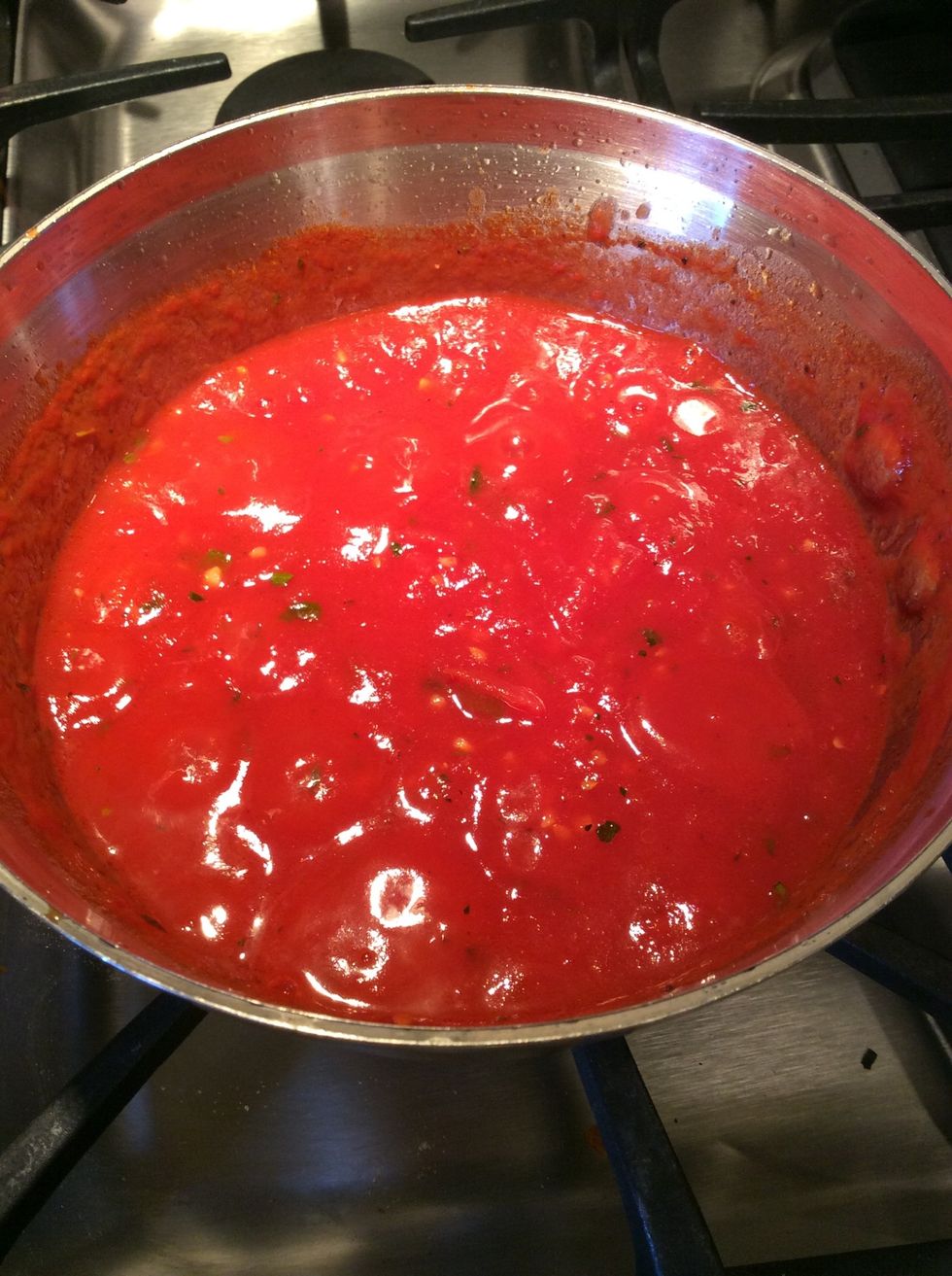 Bring to a boil, reduce heat and simmer. Reduce by a 1/4.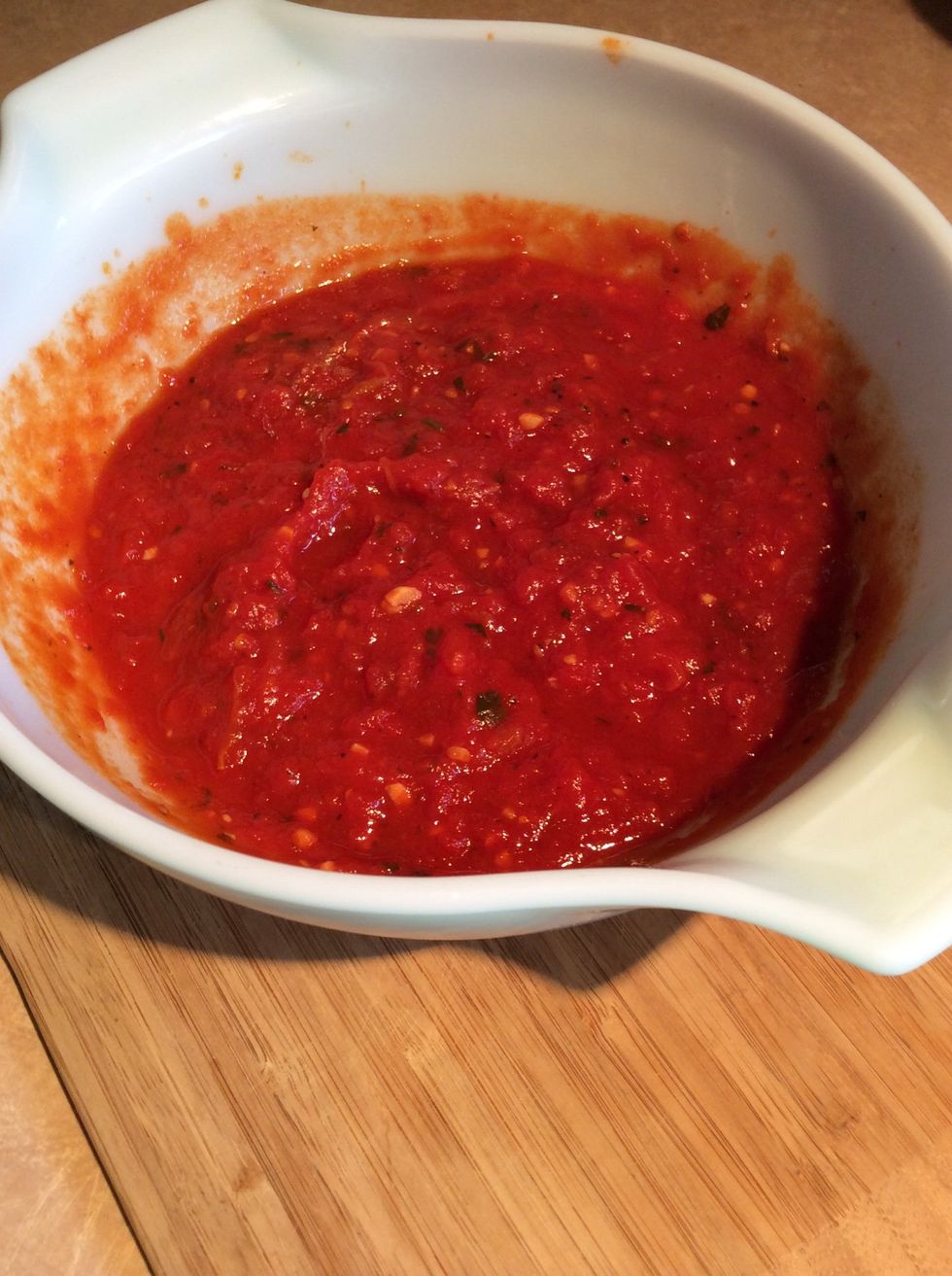 Reduced. Thick and rich! Set aside or refrigerate until you are ready to assemble the pizzas.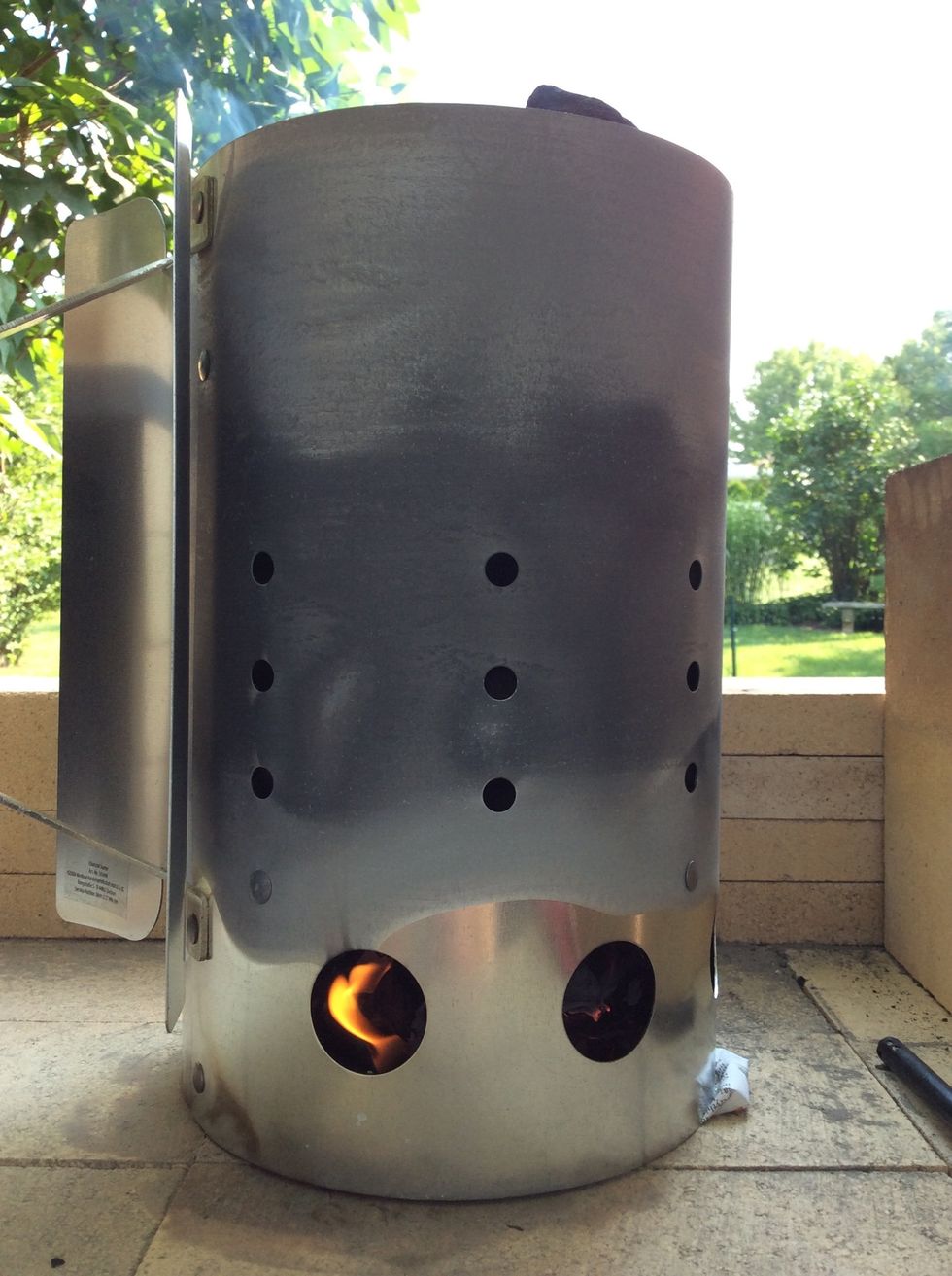 Lighting charcoal to start up the oven.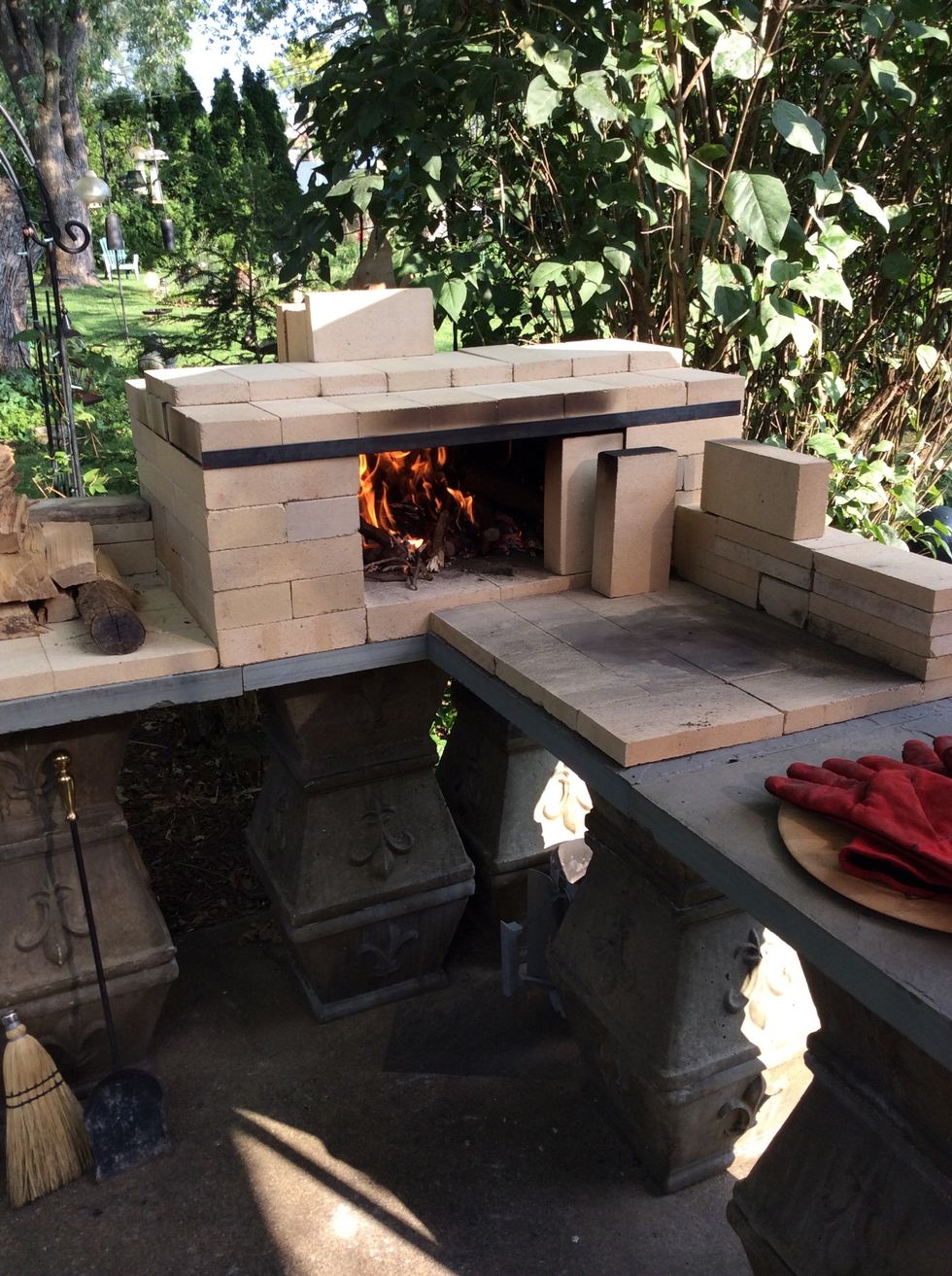 Charcoal is added to the brick oven. Extra wood is added to the fire.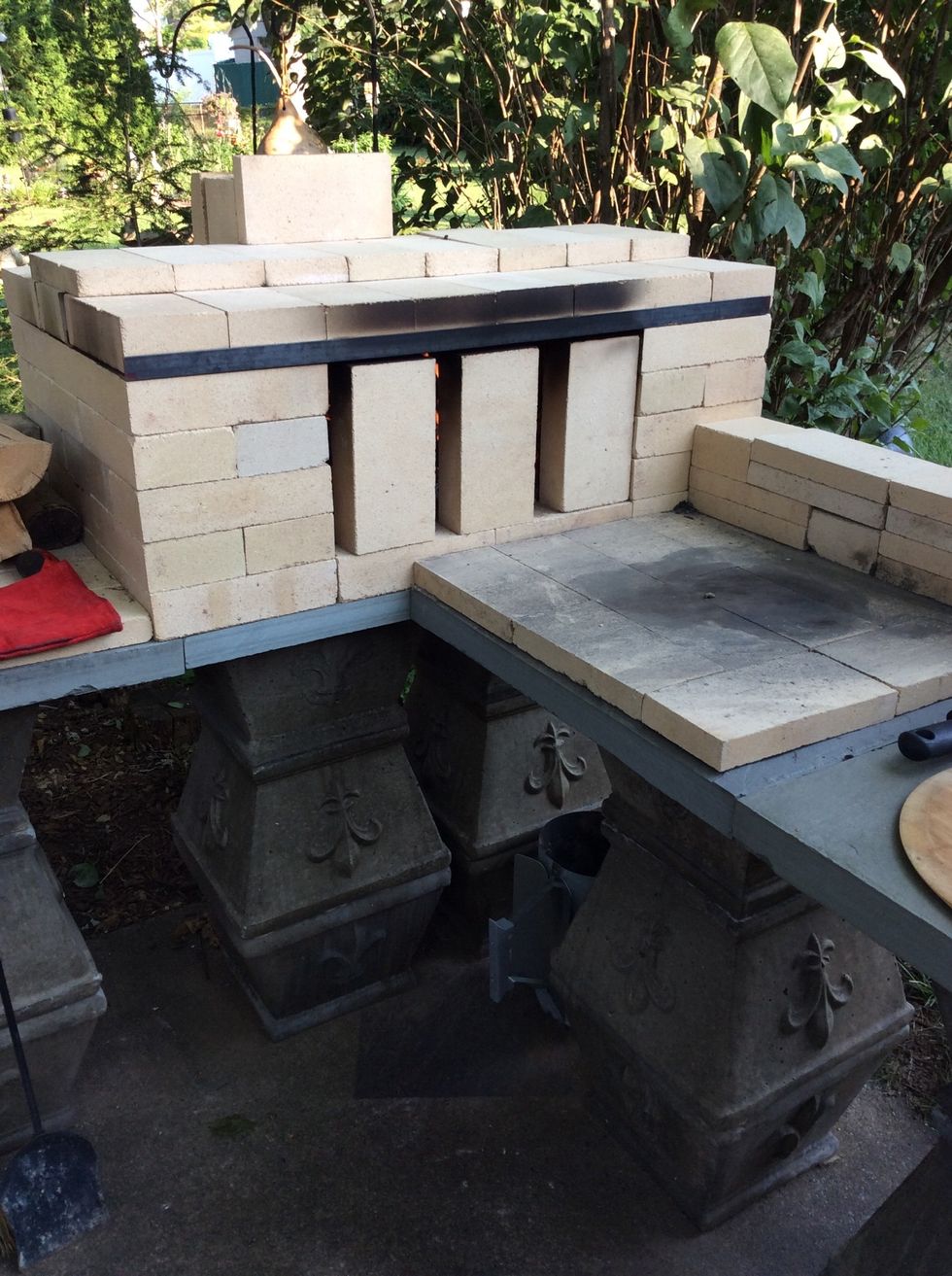 I block the entrance to the oven to make sure the bricks really heat up! It takes sever hours to heat this up to about 700 degrees f.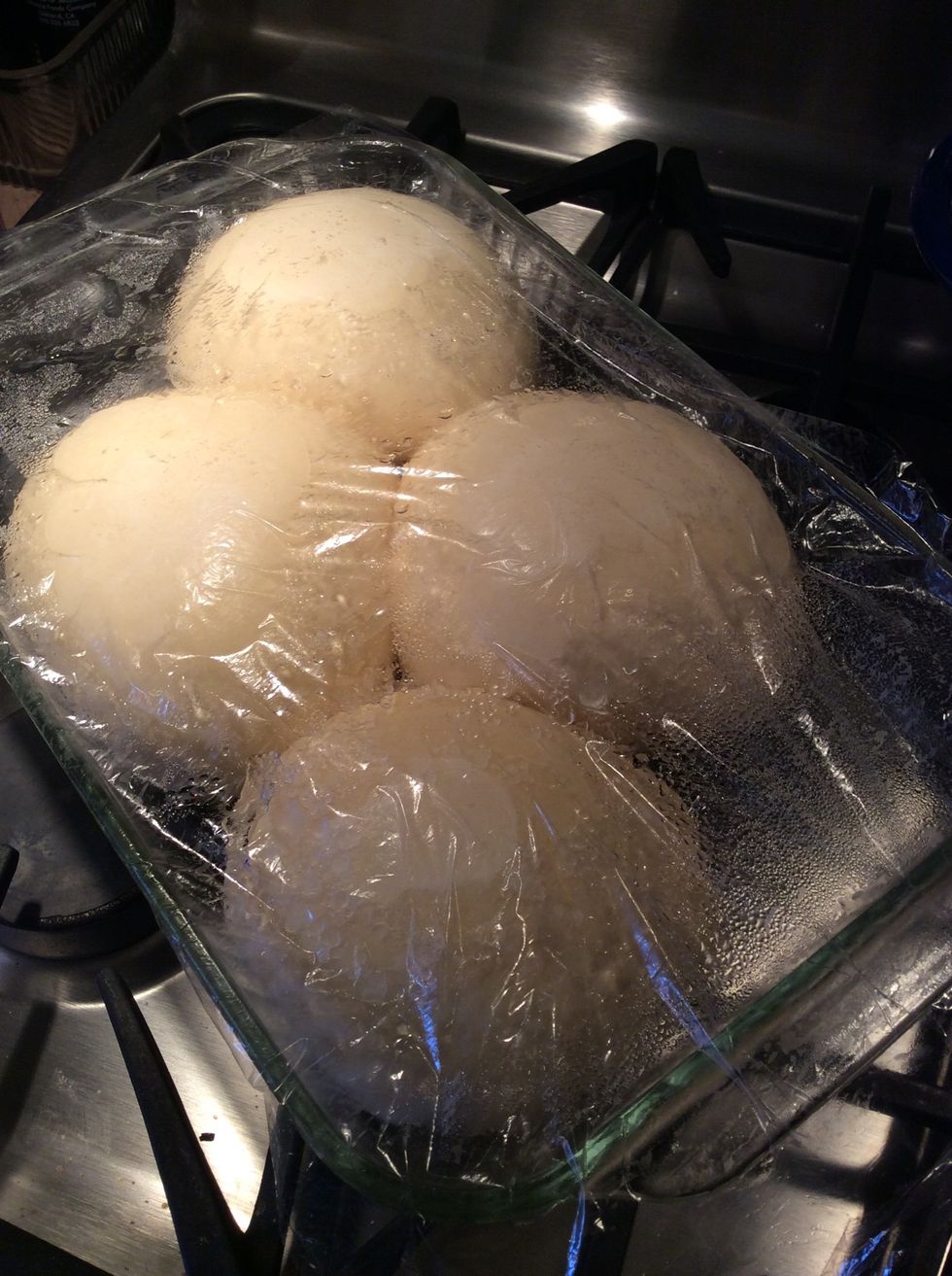 Pull the dough out of the refrigerator about an hour before you are ready to assemble pizzas.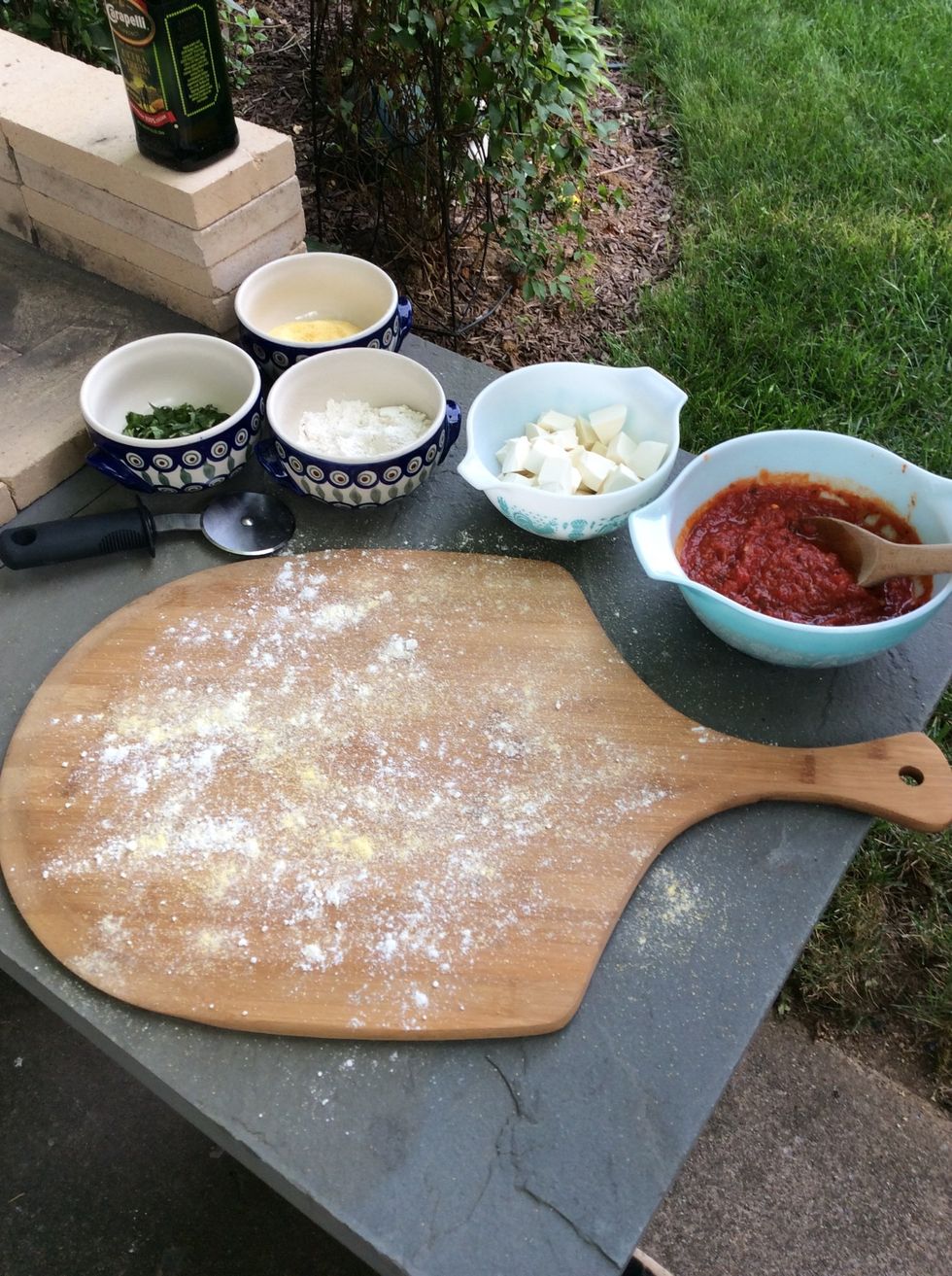 Flour and cornmeal added to my pizza peel.
Stretching the dough ...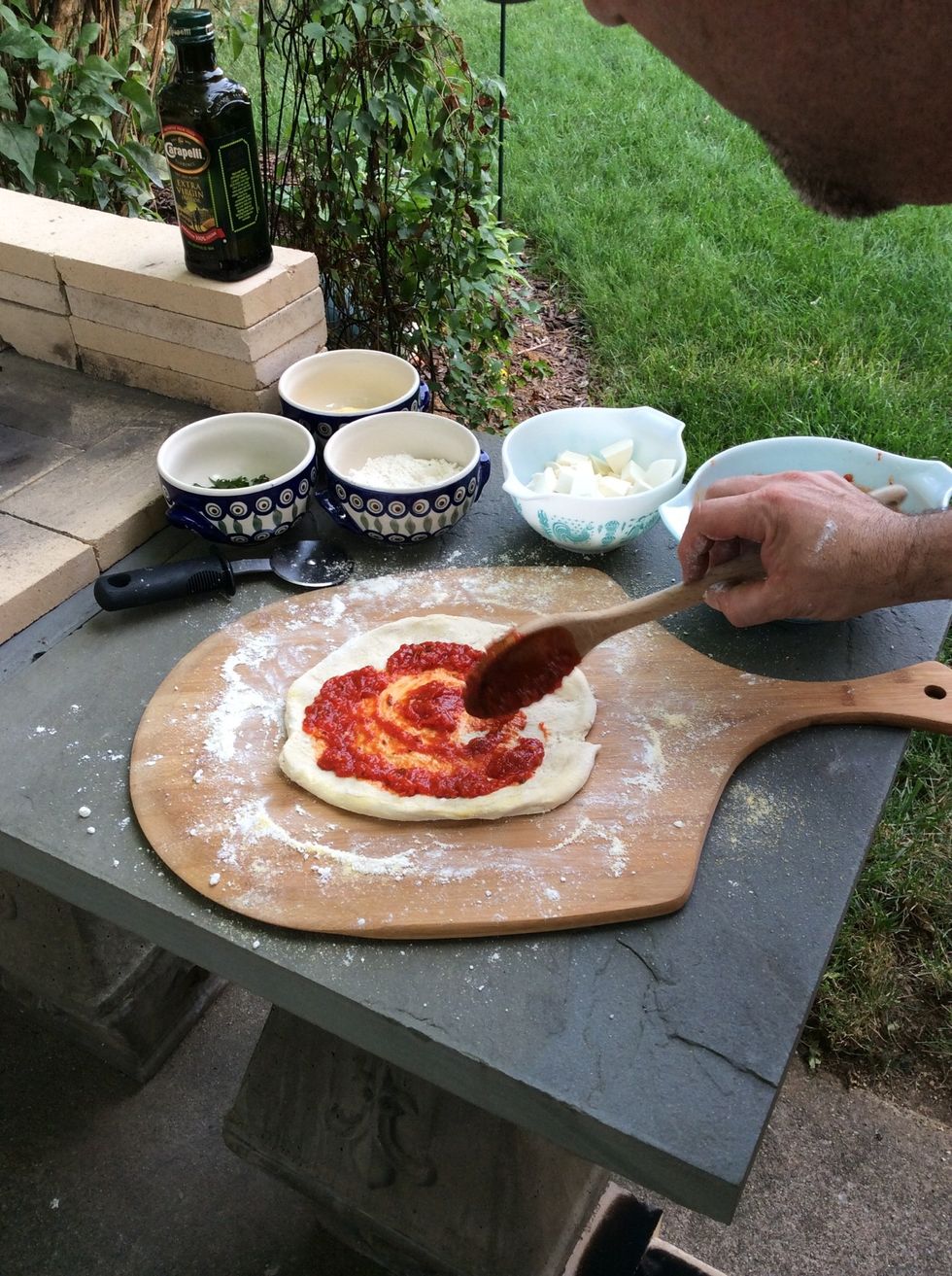 Adding the sauce ...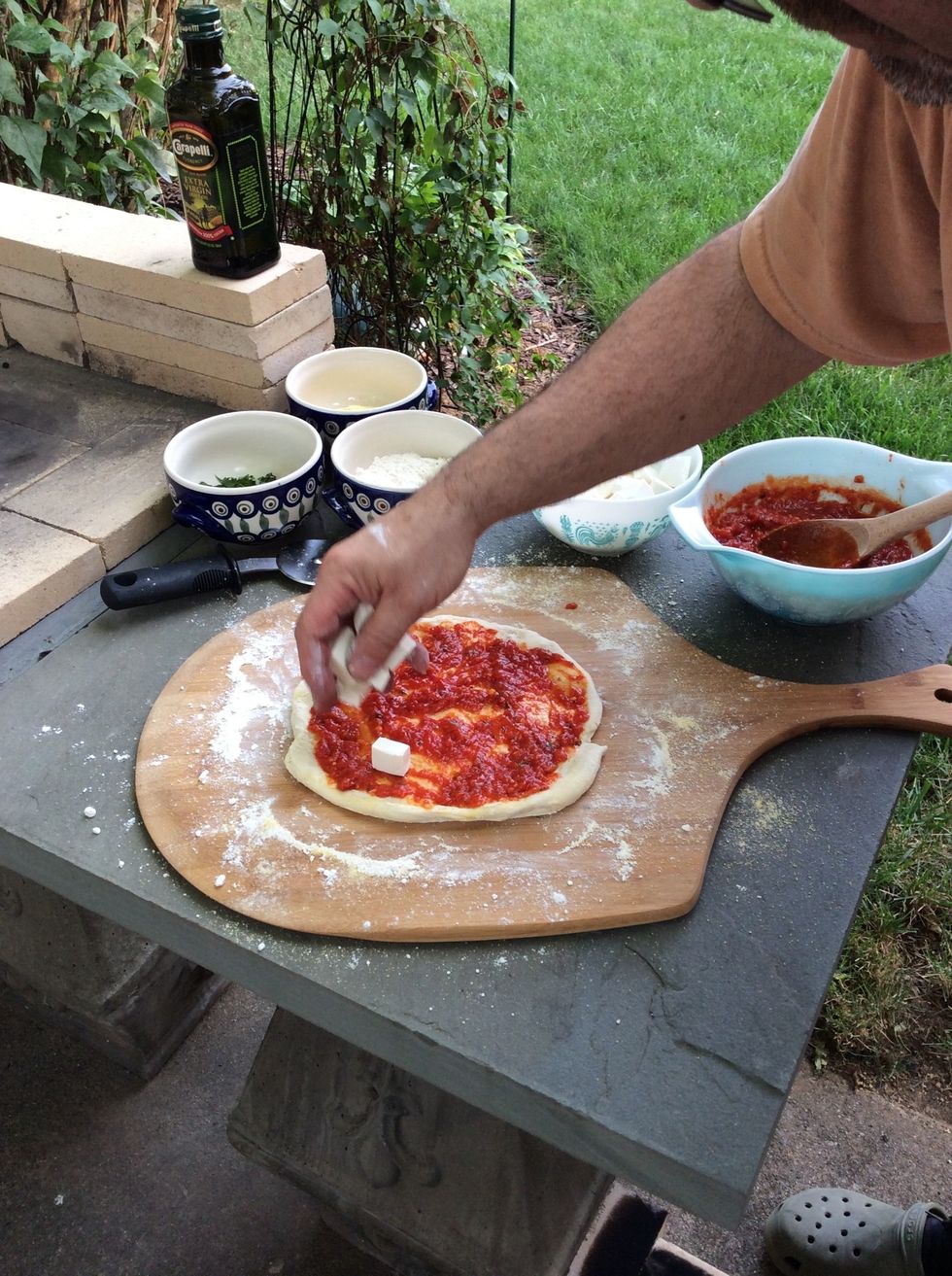 Fresh cubed mozzarella ...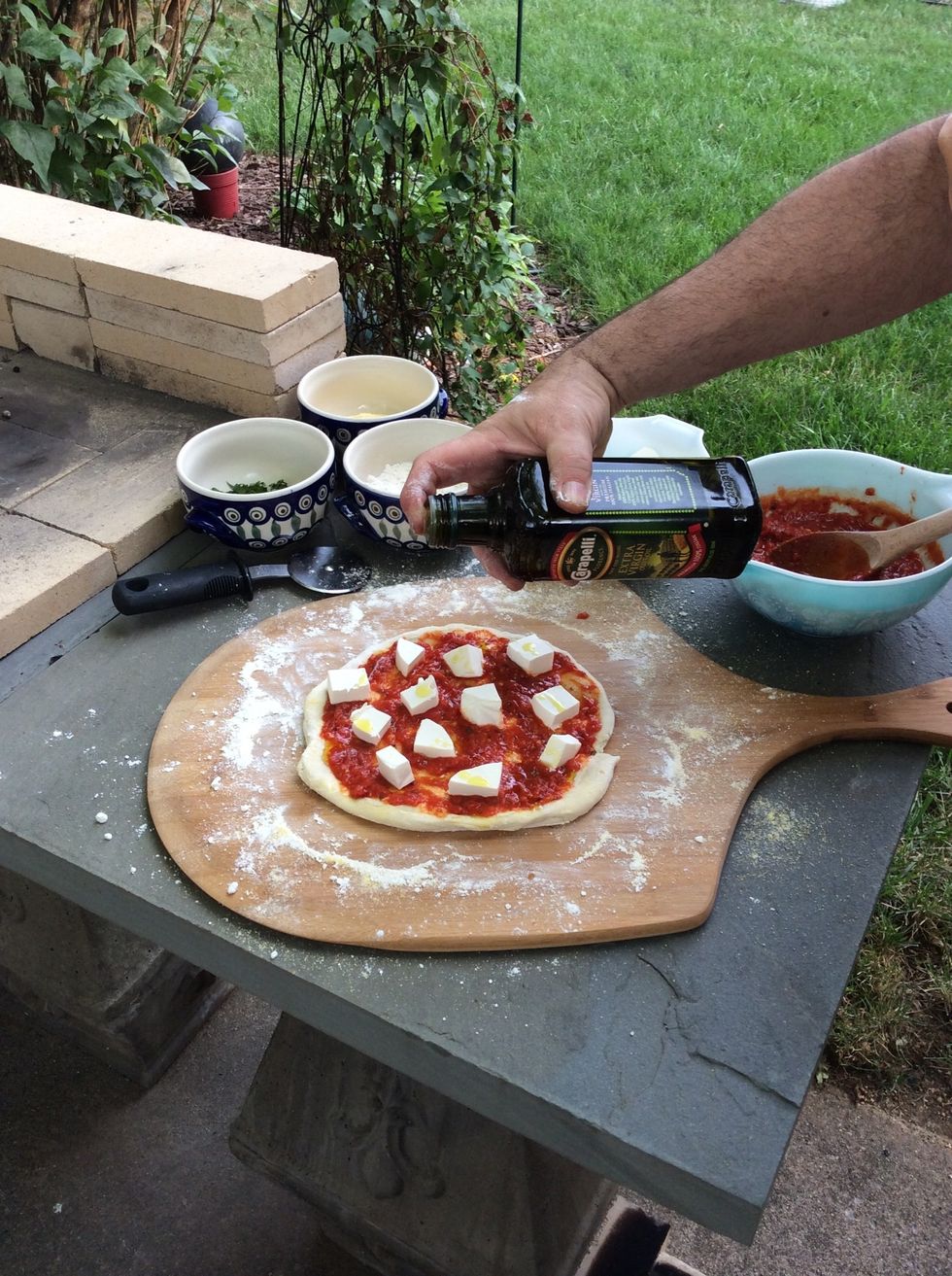 Drizzle of olive oil ...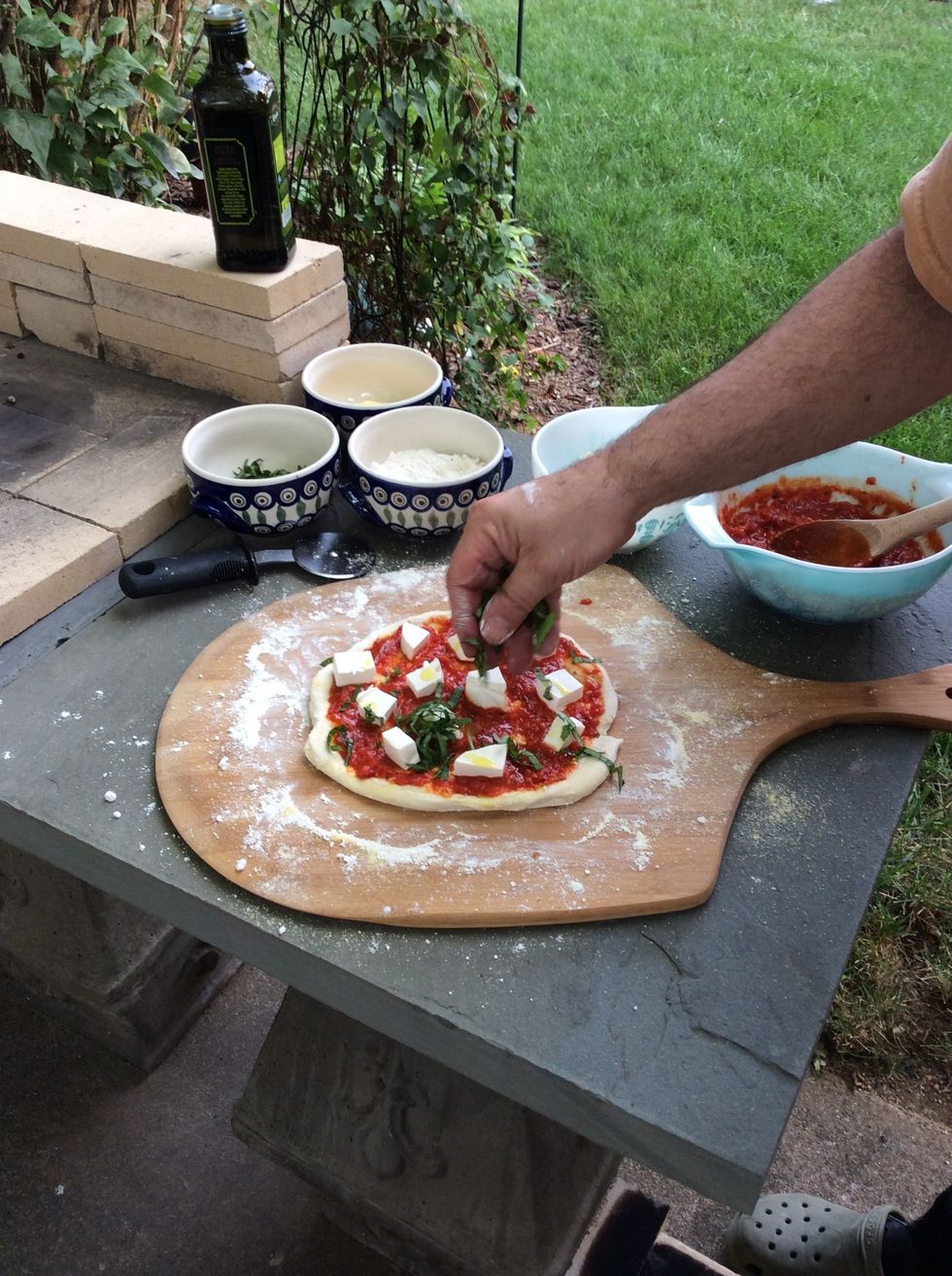 I love fresh basil!
In the HOT pizza oven.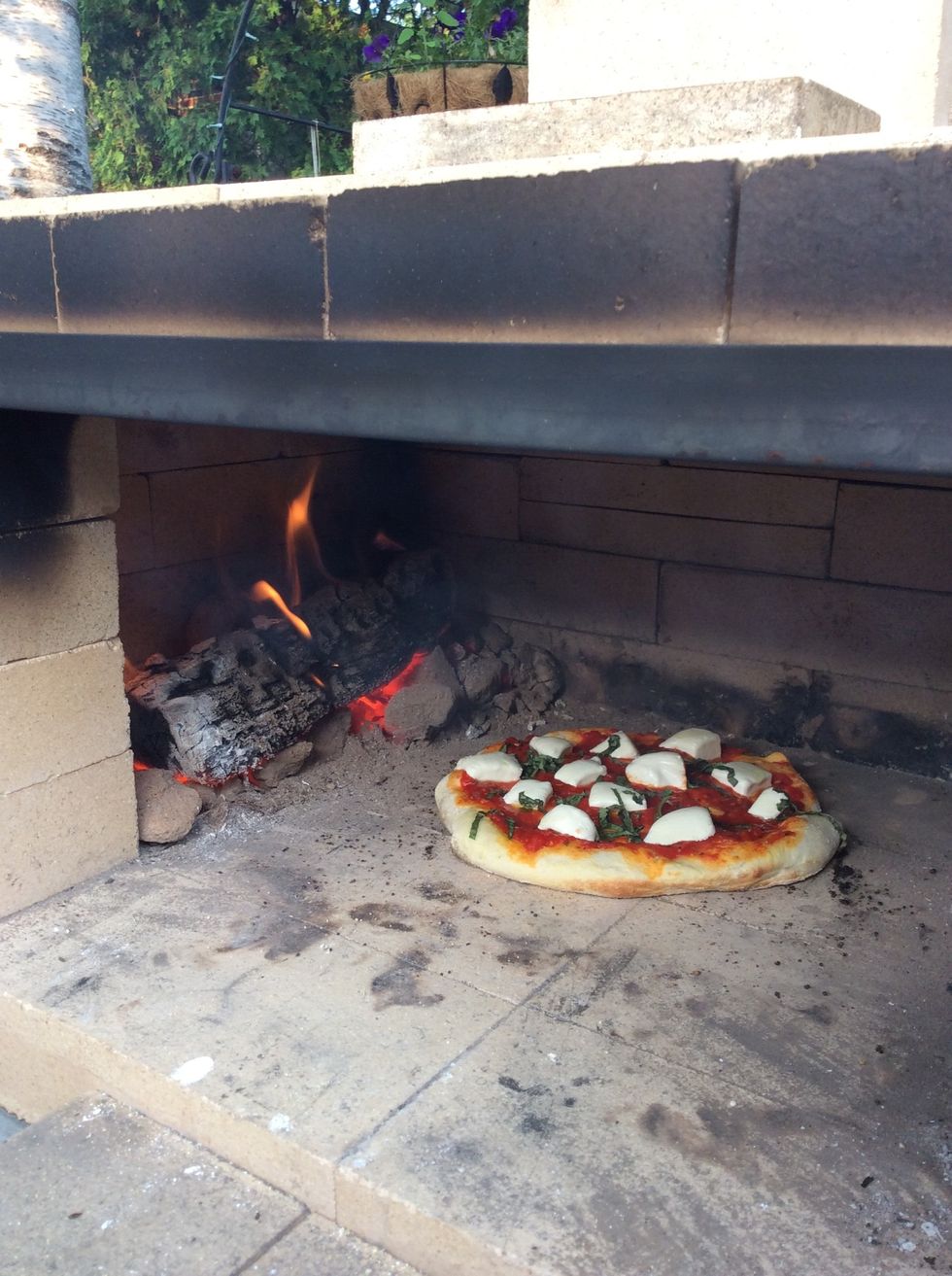 The oven is so hot it only takes a few minutes to bake ...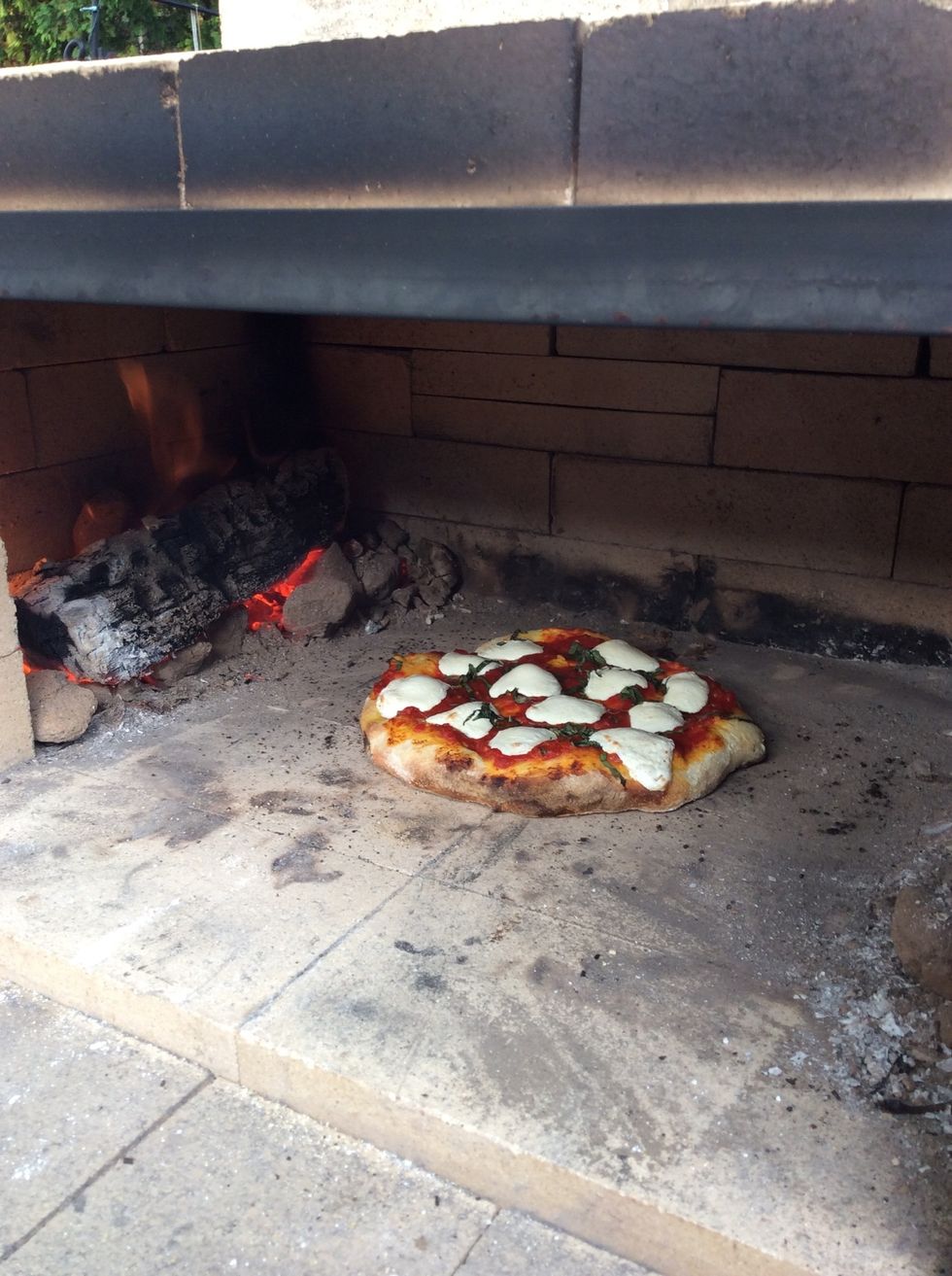 ... we have to turn it a few times to have some even baking.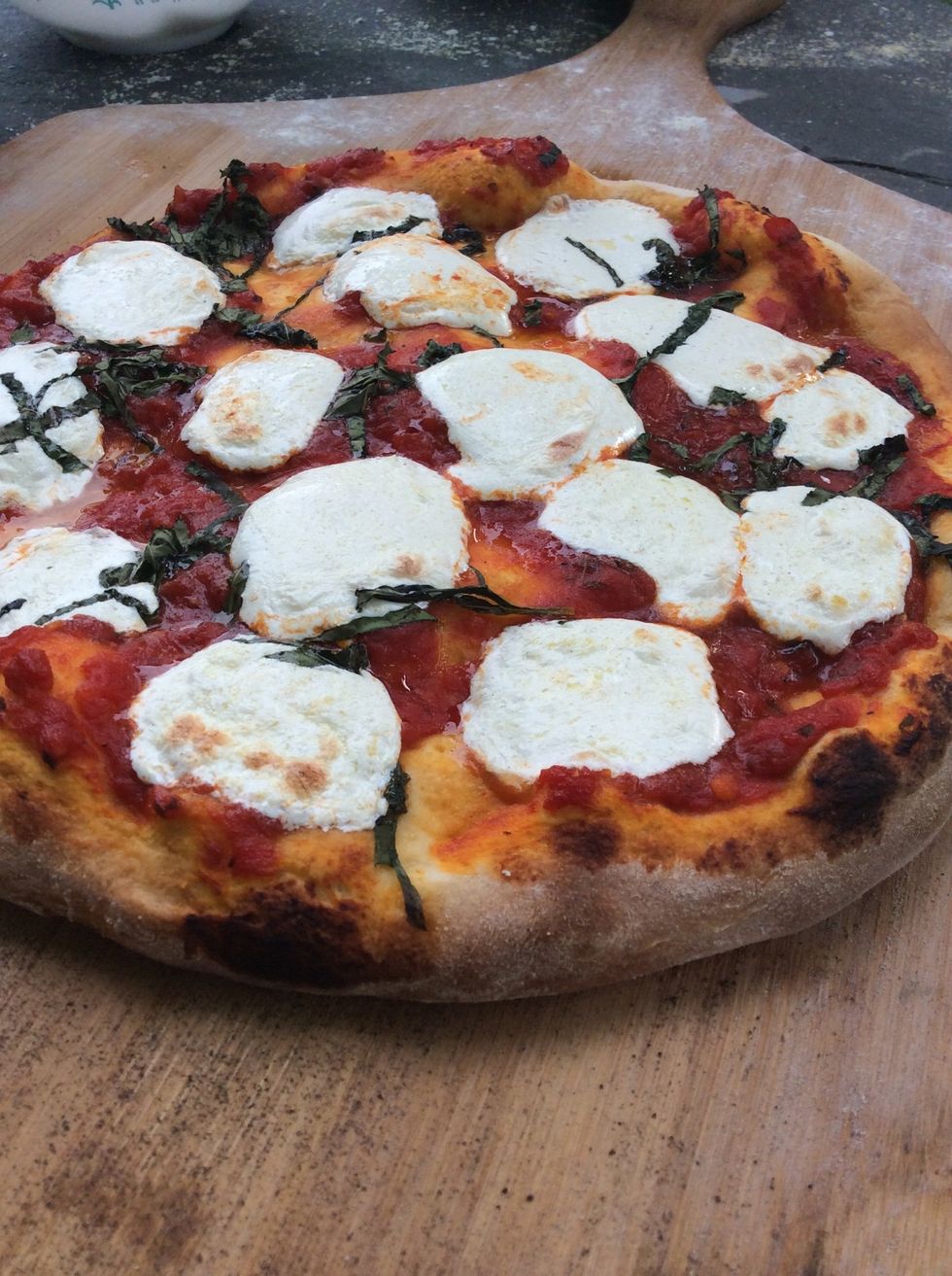 So good! I don't think I want pizzeria pizza again.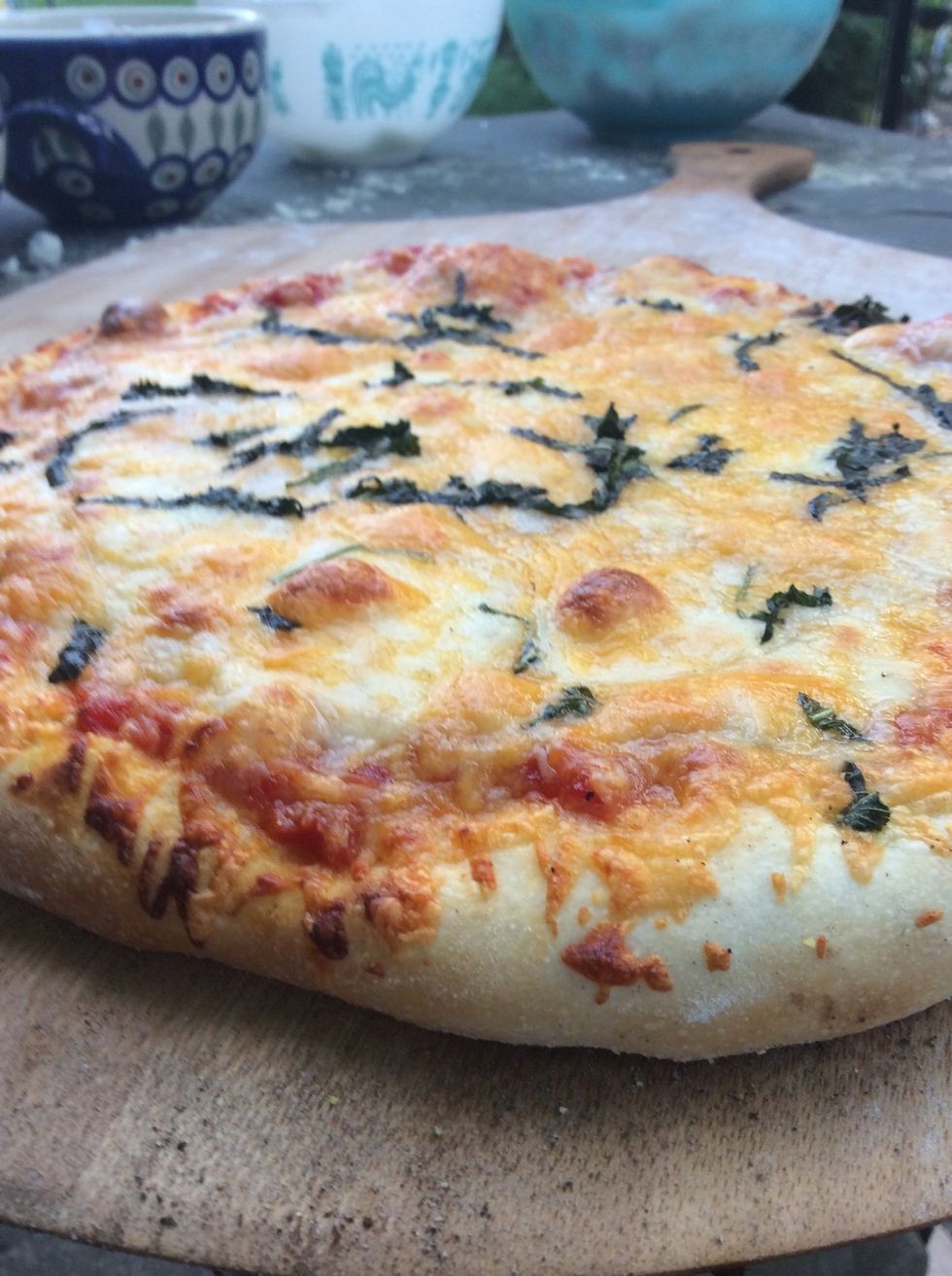 Four cheeses!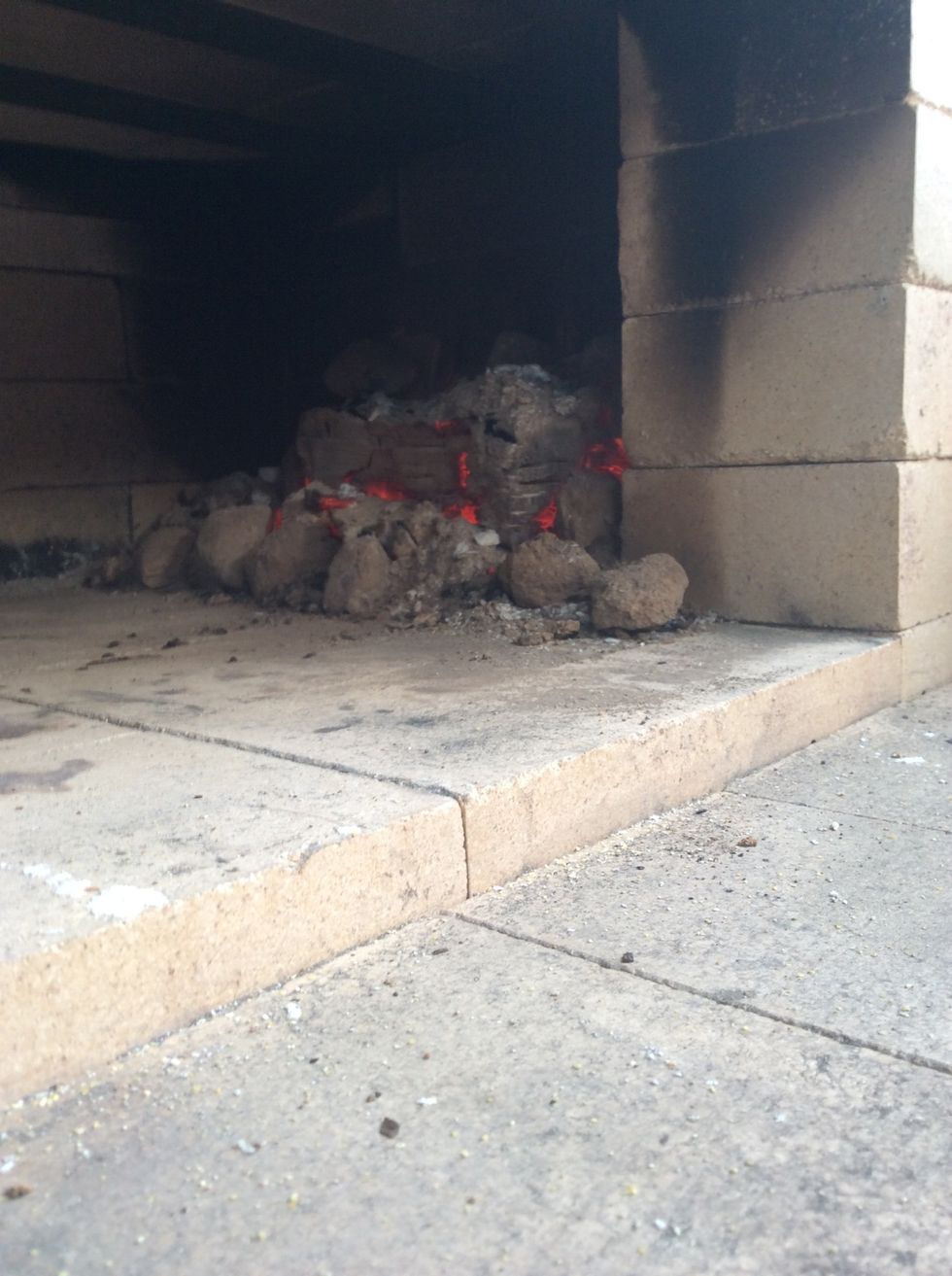 ... the oven was so hot ... We made all 4 dough balls into pizzas; 2 Margherita pizzas, 1 - Four cheese and 1 - Honey mustard fried onion!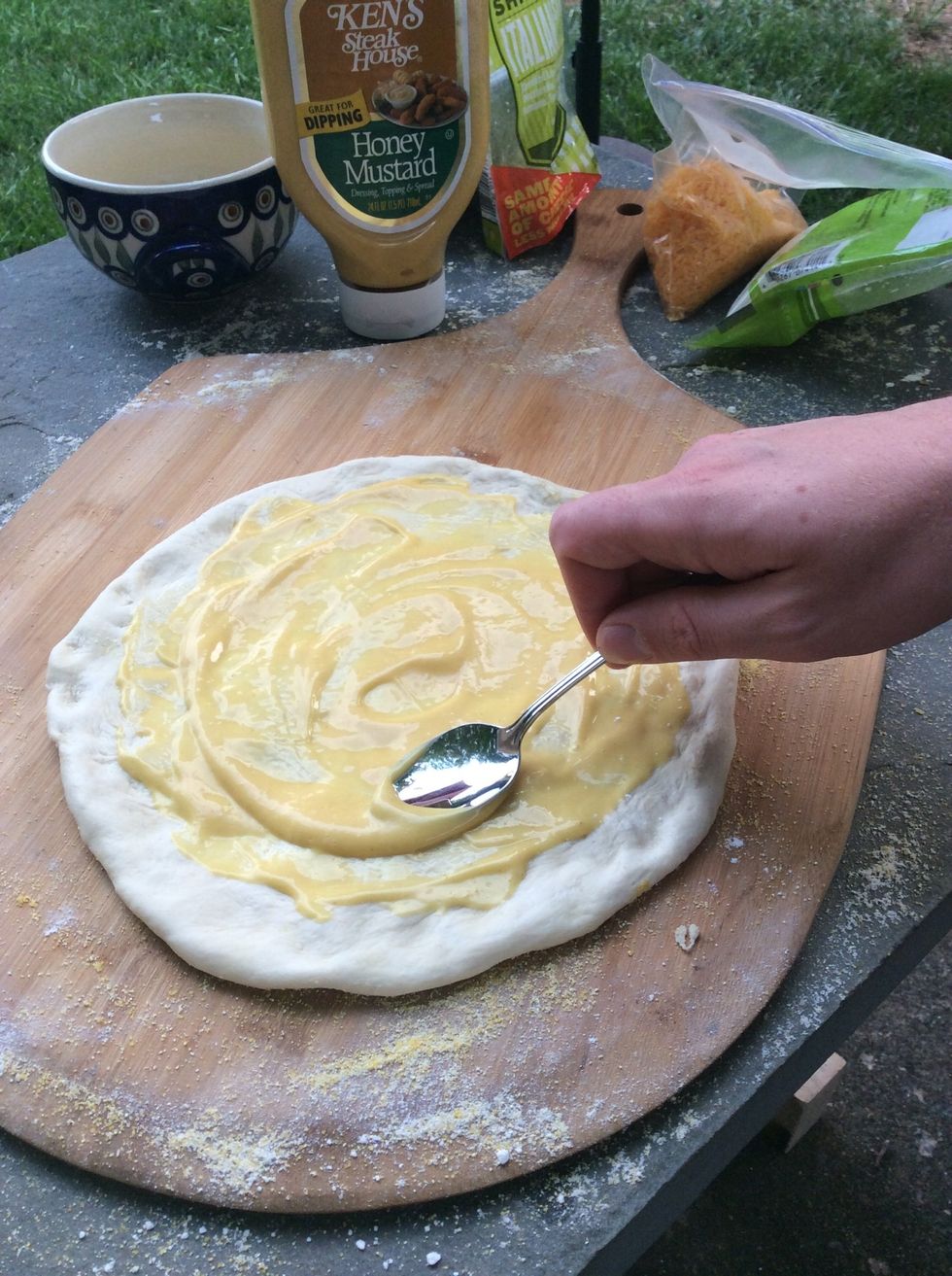 And for my son ...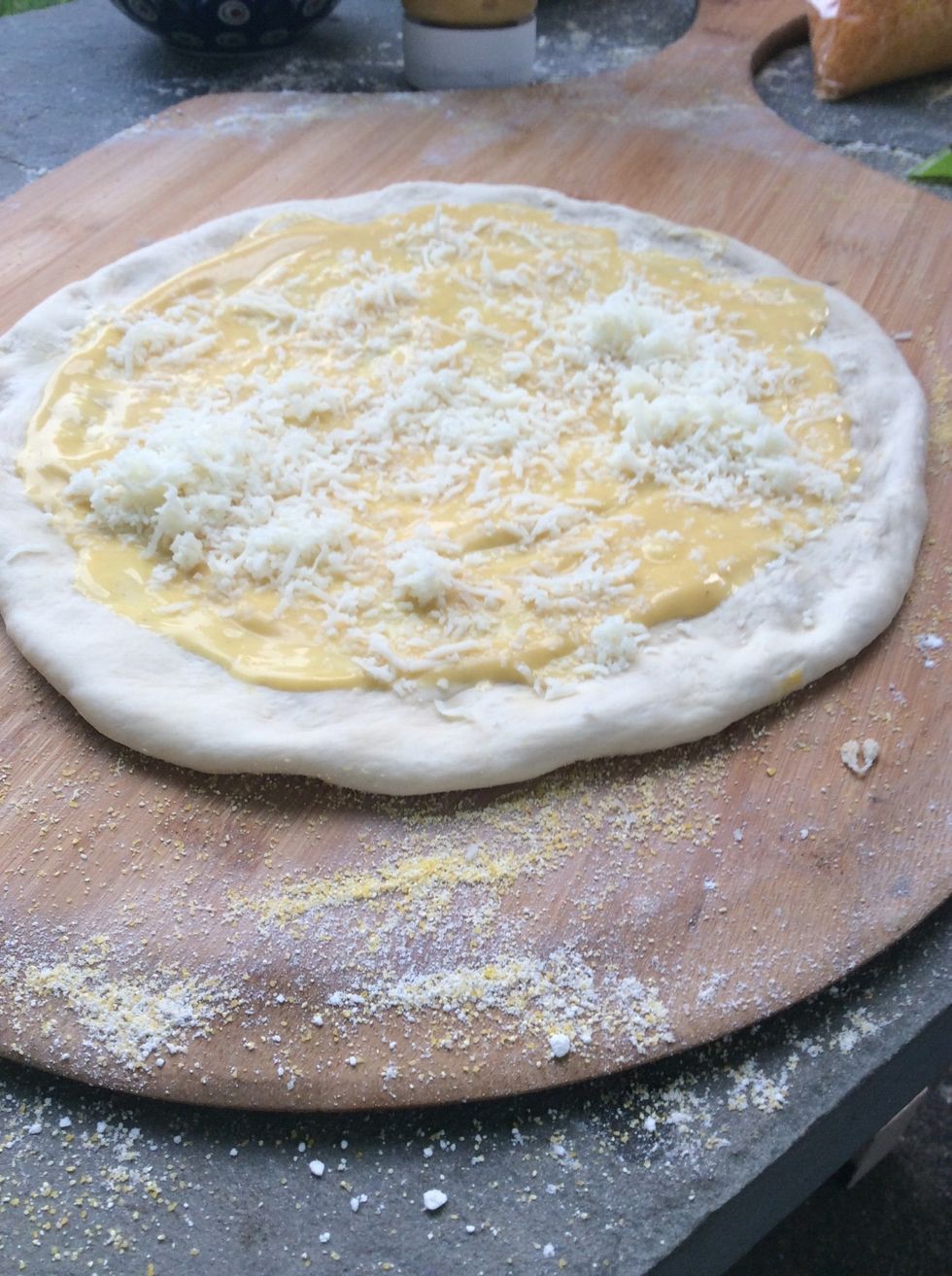 Honey mustard, mozzarella, shredded parm and ....
... French's fried onions!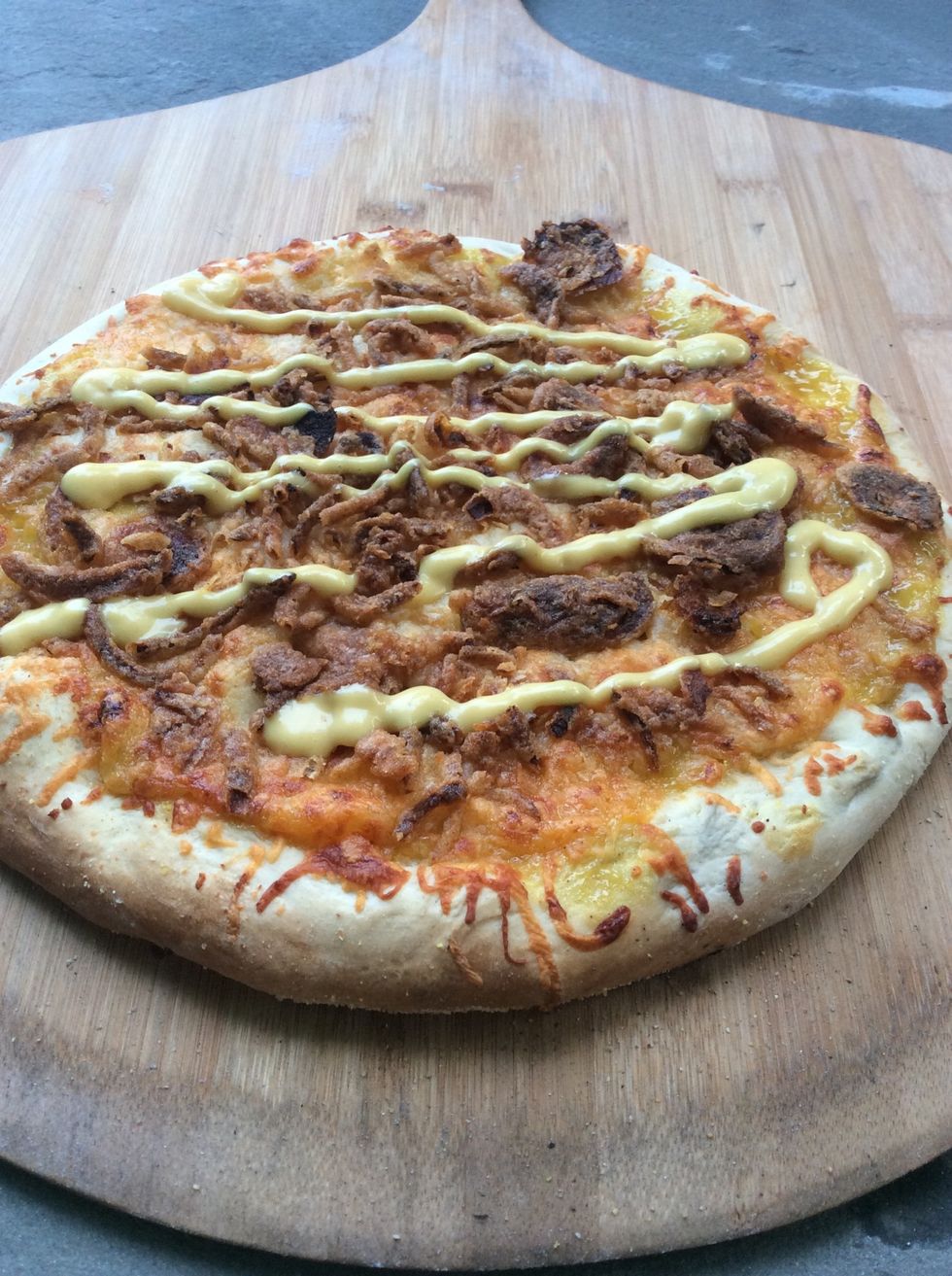 Delicious!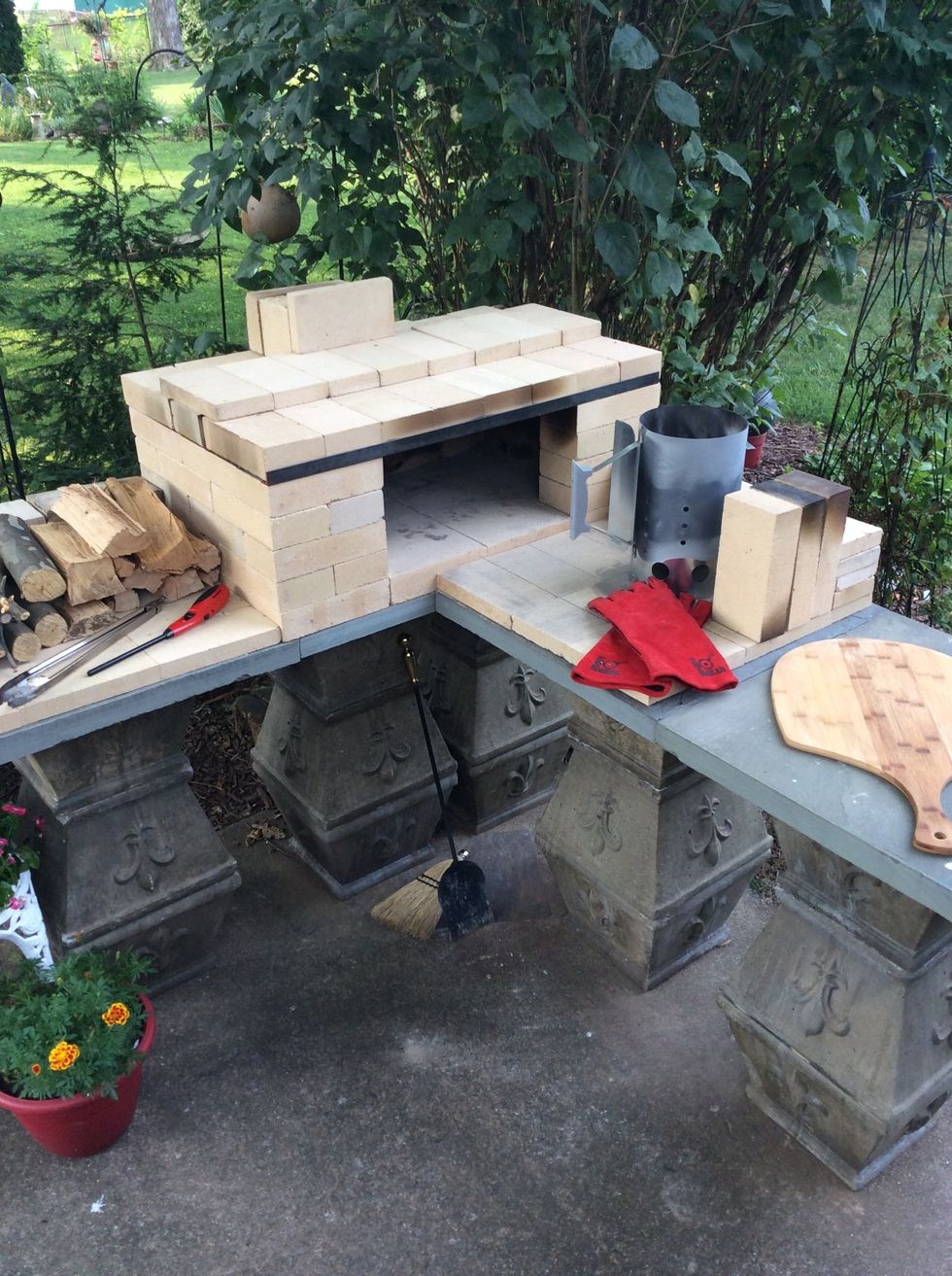 Thank you for viewing my brick oven Margherita pizza guide. Please "like" it and check out my other delicious dessert guides!
Fresh Dough-
2.0tsp Instant dry yeast
1.0Tbsp Sugar
2.0c Warm water
2.0Tbsp Olive oil
2.0Tbsp Kosher salt
6.0c All-purpose flour
Fresh sauce -
1.0 28 oz can, whole peeled tomatoes, drained
and hand crushed. San Marzano tomatoes
1.0Tbsp Tomato paste ( heavy tablespoon )
Kosher salt and fresh ground pepper, to taste
1/2Tbsp Sugar
1.0Tbsp Fresh chopped garlic
1.0Tbsp Fresh oregano
1.0tsp Fresh thyme
2.0Tbsp Olive oil
1.0bnch Fresh basil
1.0lb Fresh buffalo mozzarella
Olive oil for drizzle
Brick oven, wood, gloves and tongs
Joseph Feiertag
A career pastry chef. My favorite dessert is creme brûlée. I love making anything with chocolate, blueberries, maple syrup or anything flavored with bourbon!
Northeast, Pennsylvania USA