1st: For the mould: I used non greased angel food cake mould. You can use any big mould you have preferably movable base other wise you can put parchment paper as a base. Do not grease the sides
The preparation of ingredients: separate the eggs, scale the 110 ml of milk add 2 tsp vinager and let stand (if you don't have butter milk) scale the sugar separately 110g+110g. Scale 200 g flour ▶️
And take out 2 tbsp. And only at this point add to the flour 1/2 tsp salt and 1/4 tsp sodium bicarbonate. Scale 110 ml vegetable oil. Measure 2 tbsp cacao. .. Now start preparing then making the cake,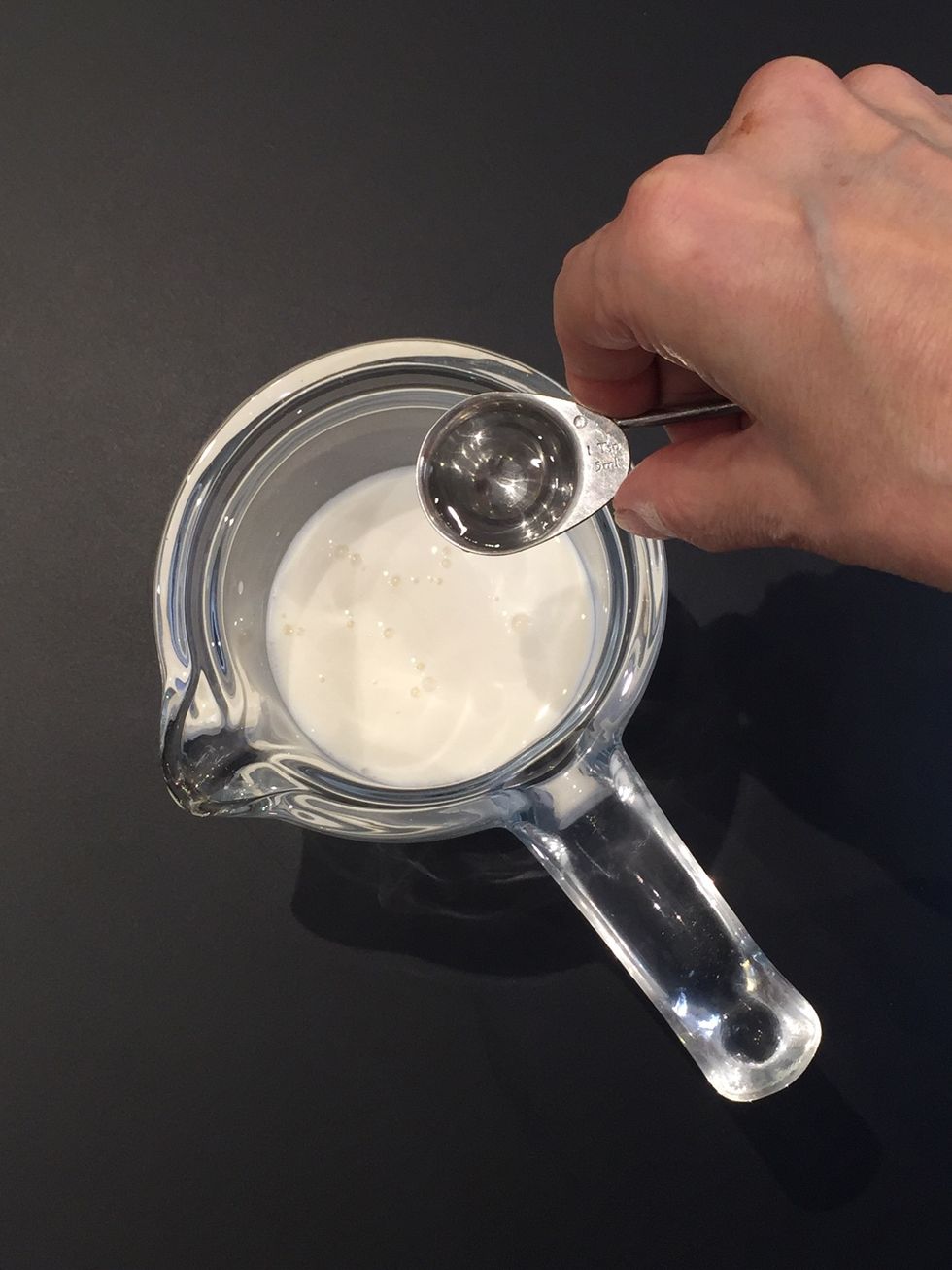 Scale the buttermilk or the milk & Add 2 tsp of vinager to the milk
Measure 2 tbsp cacao. And scale 200g of flour.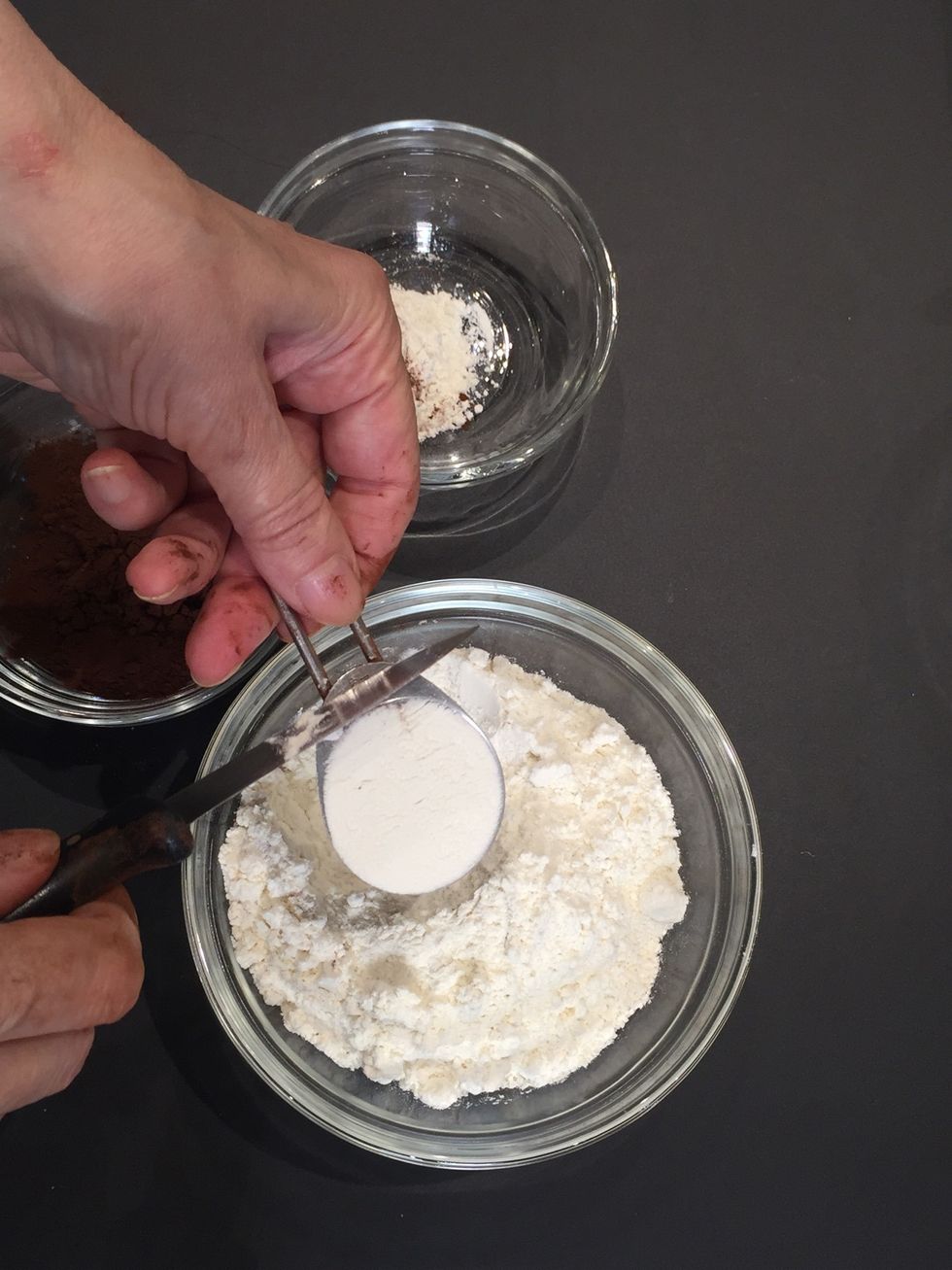 Take out 2 tbsp of flour from the 200 g. (The 2tbsp cacao and the 2 tbsp flour will be added to the 2 parts of the batter after dividing it into half)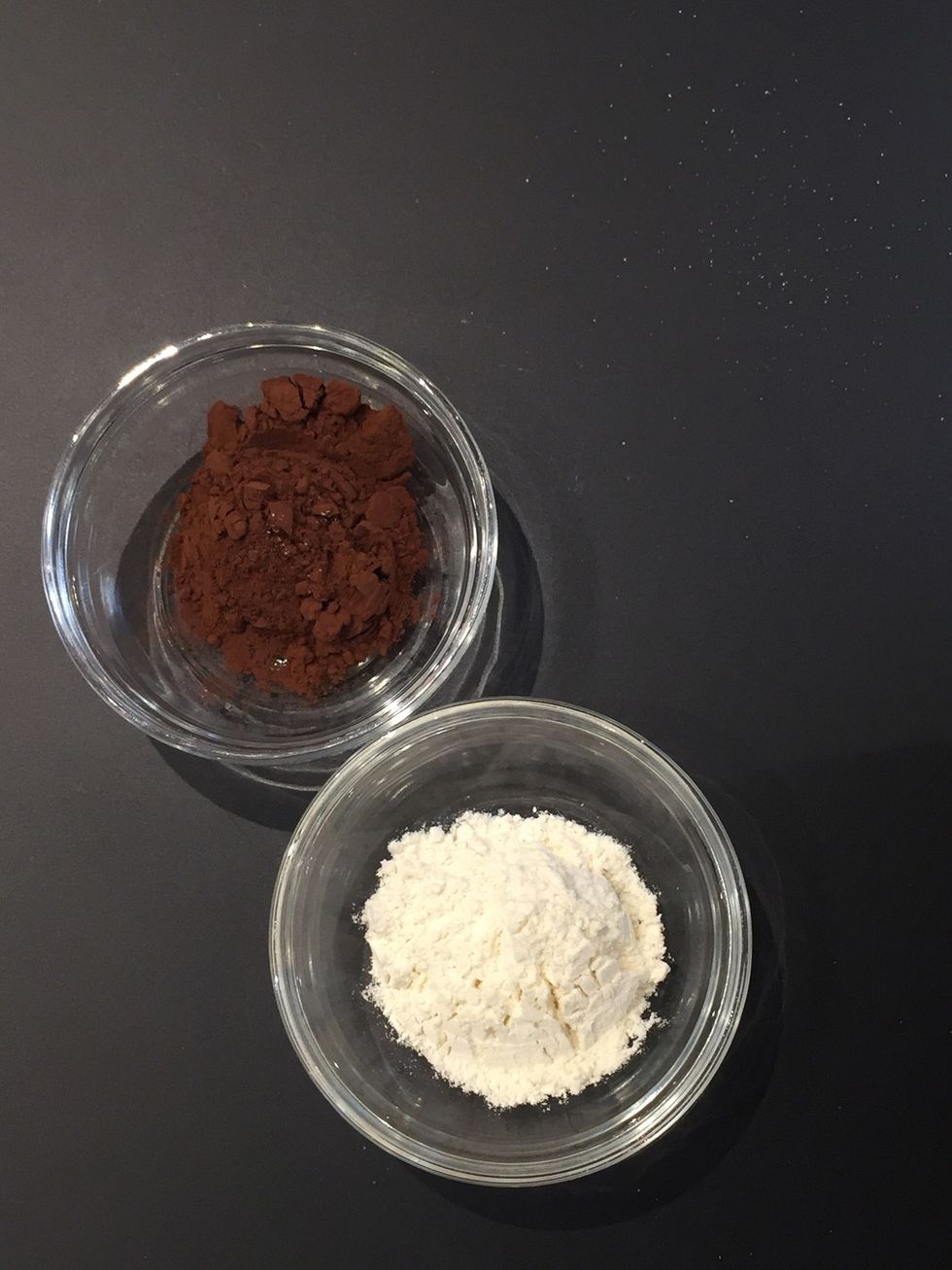 Leave for later the 2 tbsp of cacao and the 2 tbsp of Flour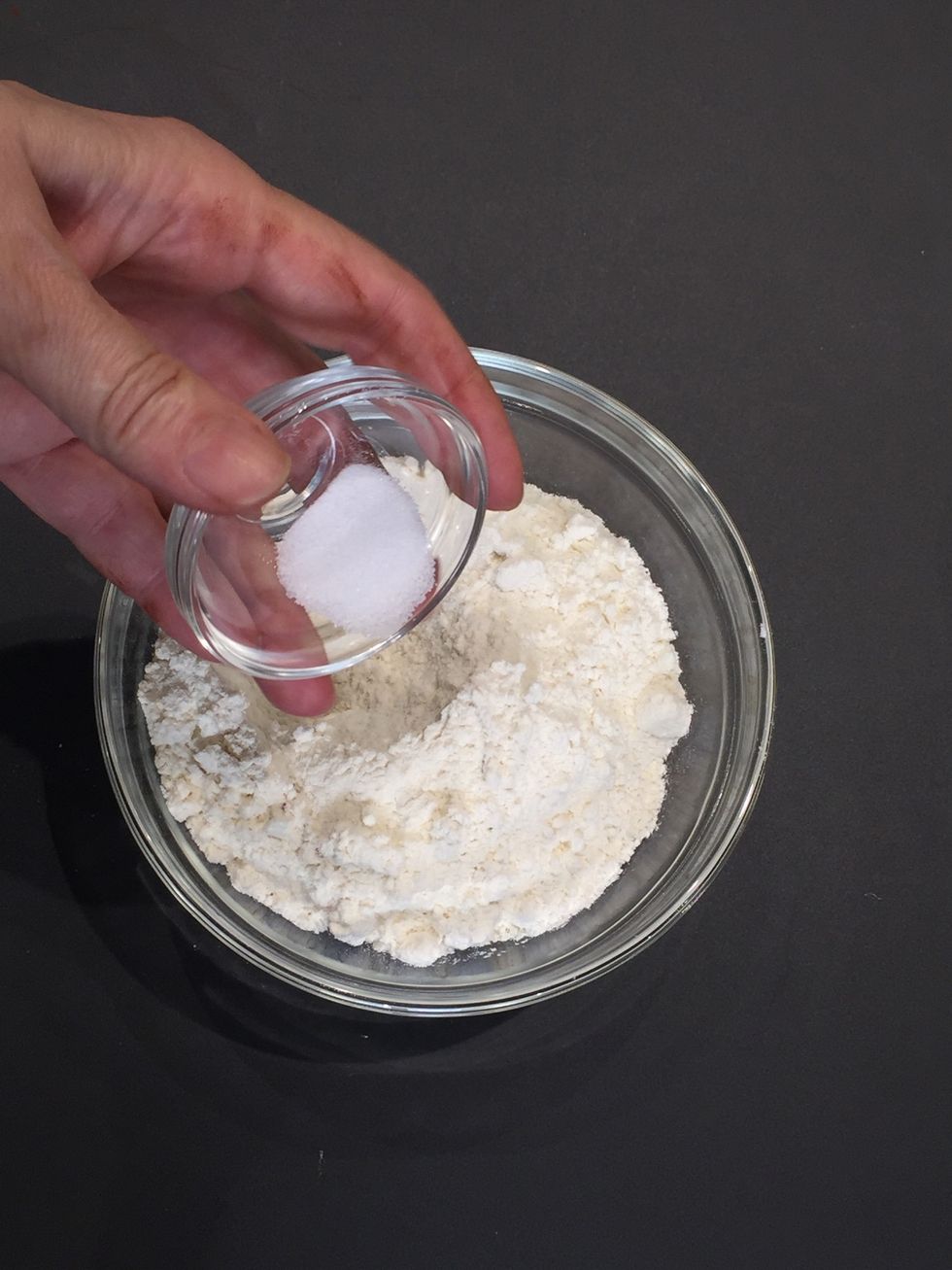 And only at this point Add to the flour 1/2 tsp salt and
1/4 sodium bicarbonate. Now you can start making the cake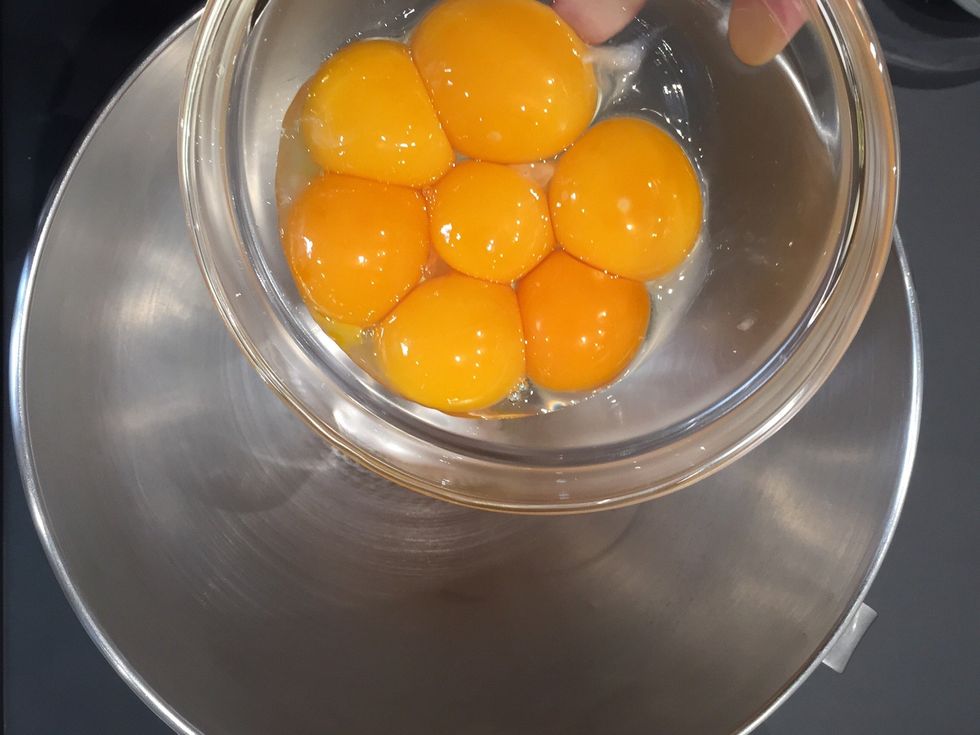 In the bowl of a free Hand mixer.. Or Using an electric hand mixer put the egg yolks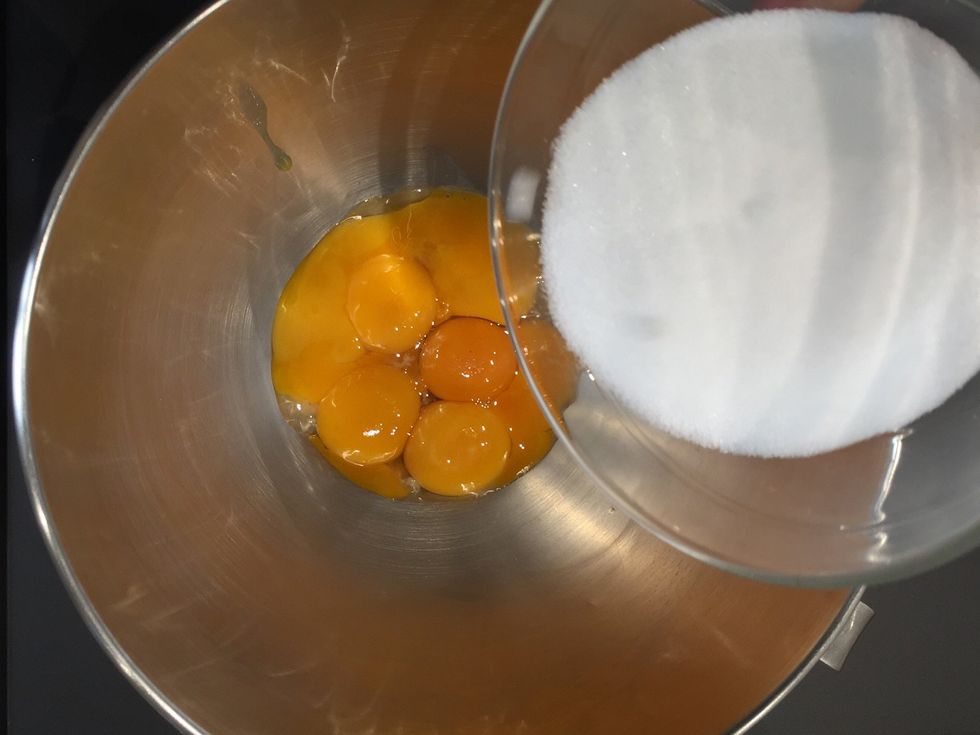 Add sugar
Mix
Add vanilla and continue mixing until they become pale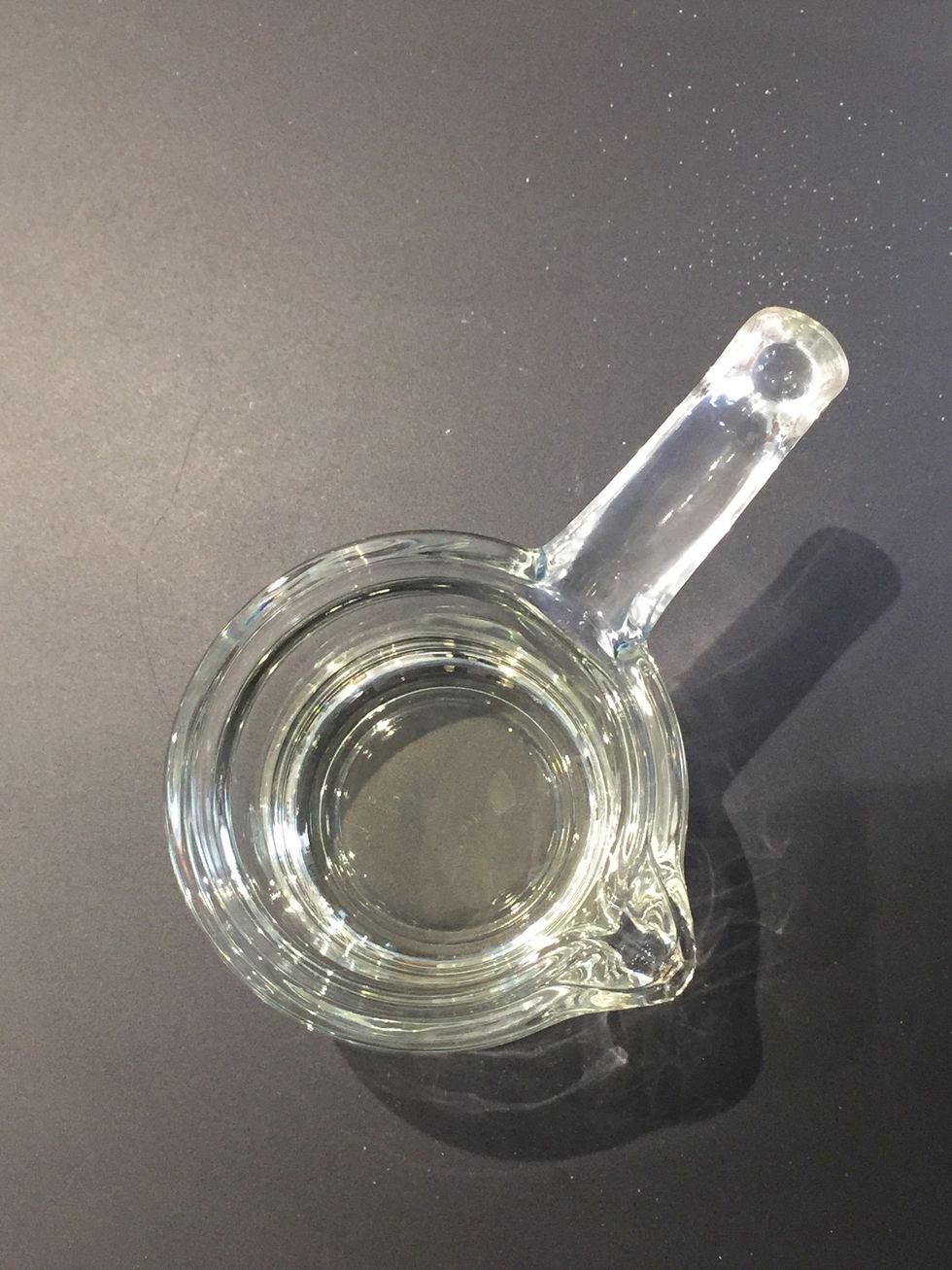 Adding the oil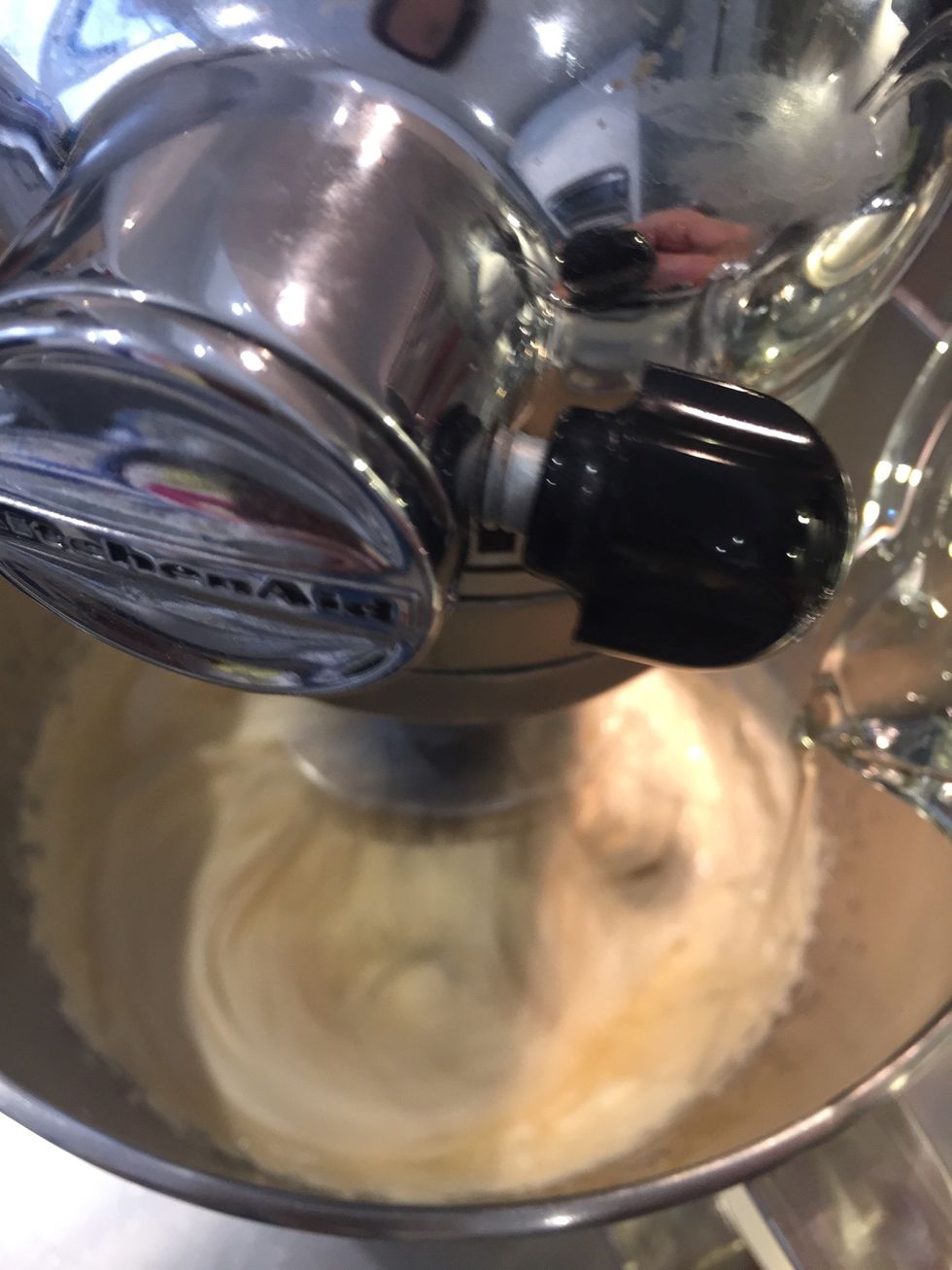 While the mixer is on high, Add the oil in a thin stream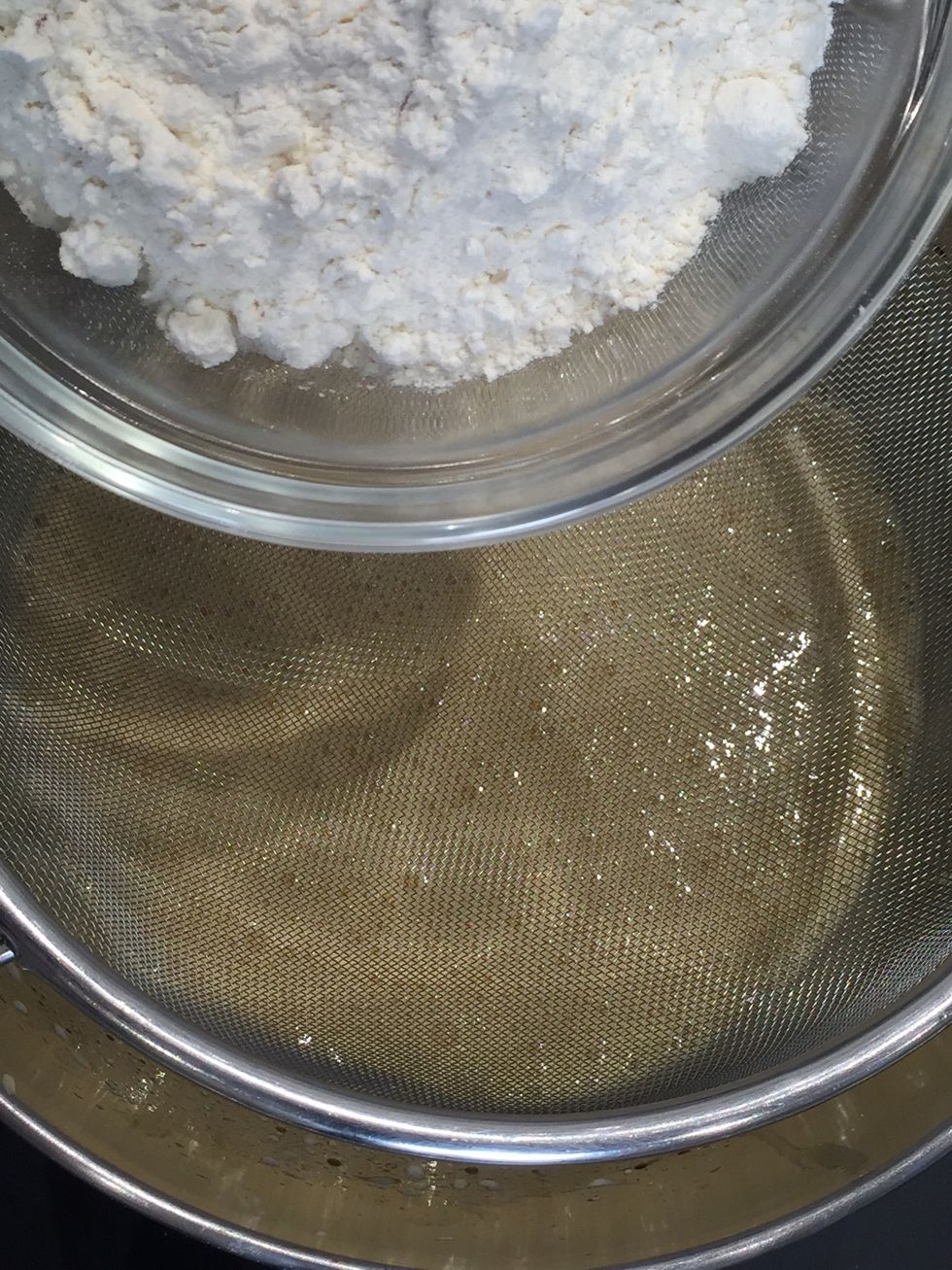 Sift the flour over the egg-sugar-oil batter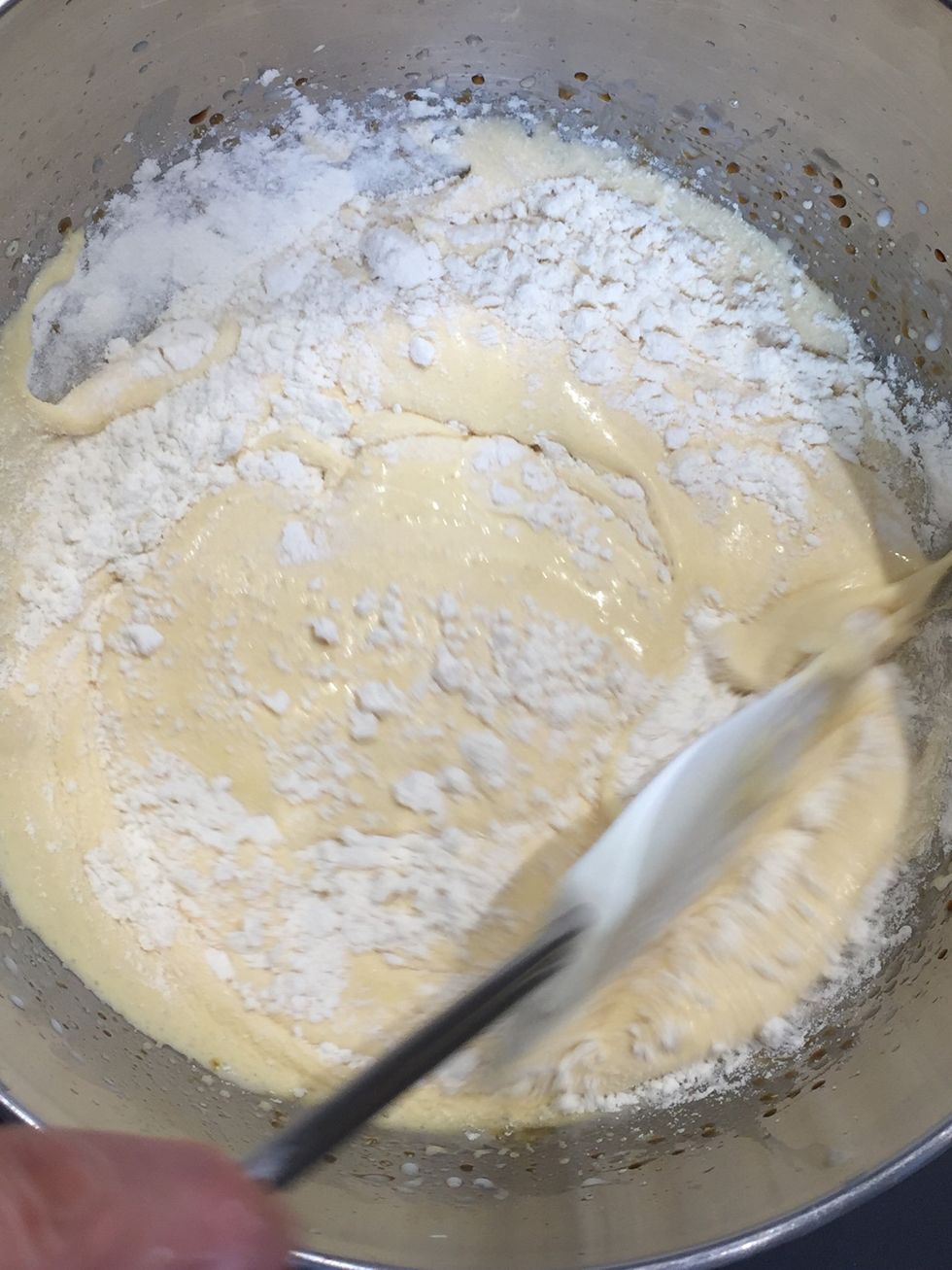 And fold in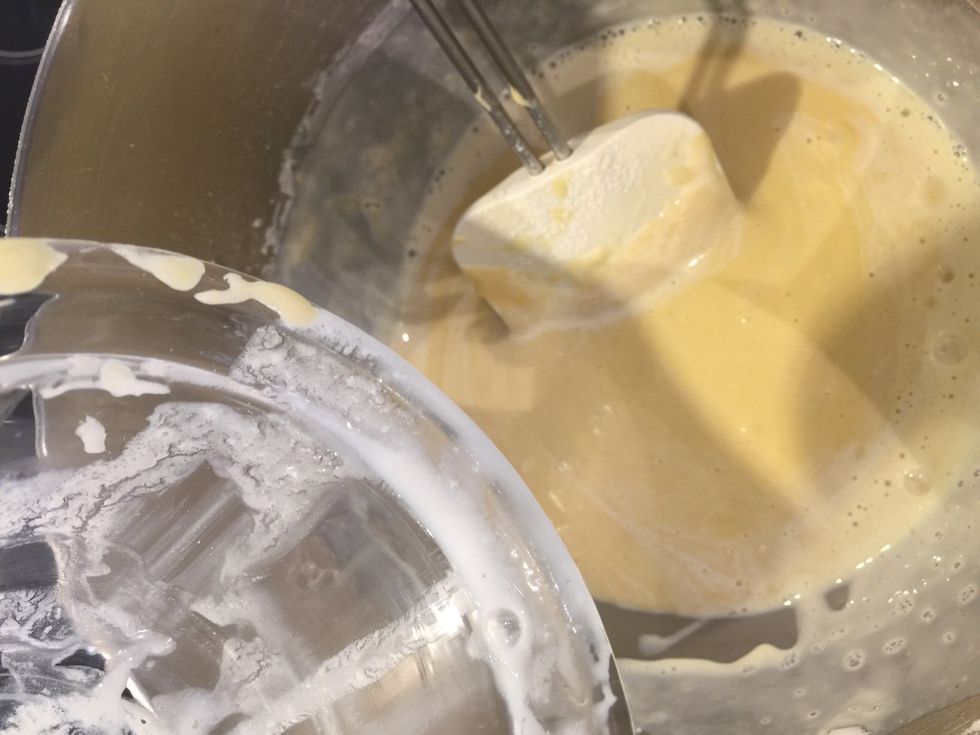 Then add the milk and fold in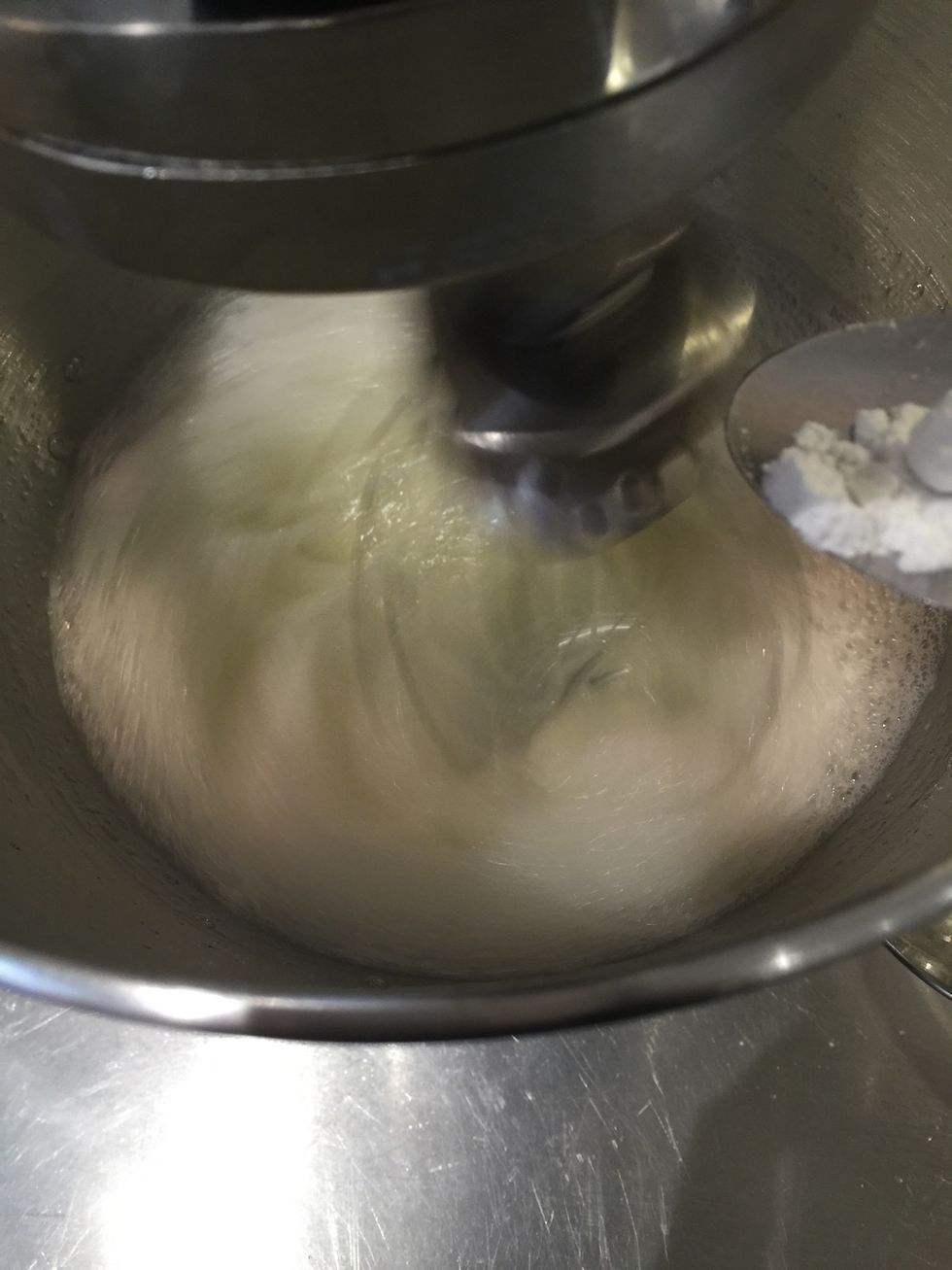 Egg whites. Add cream of tartar (if you have. Or a pinch of salt) and start mixing on medium until frothy.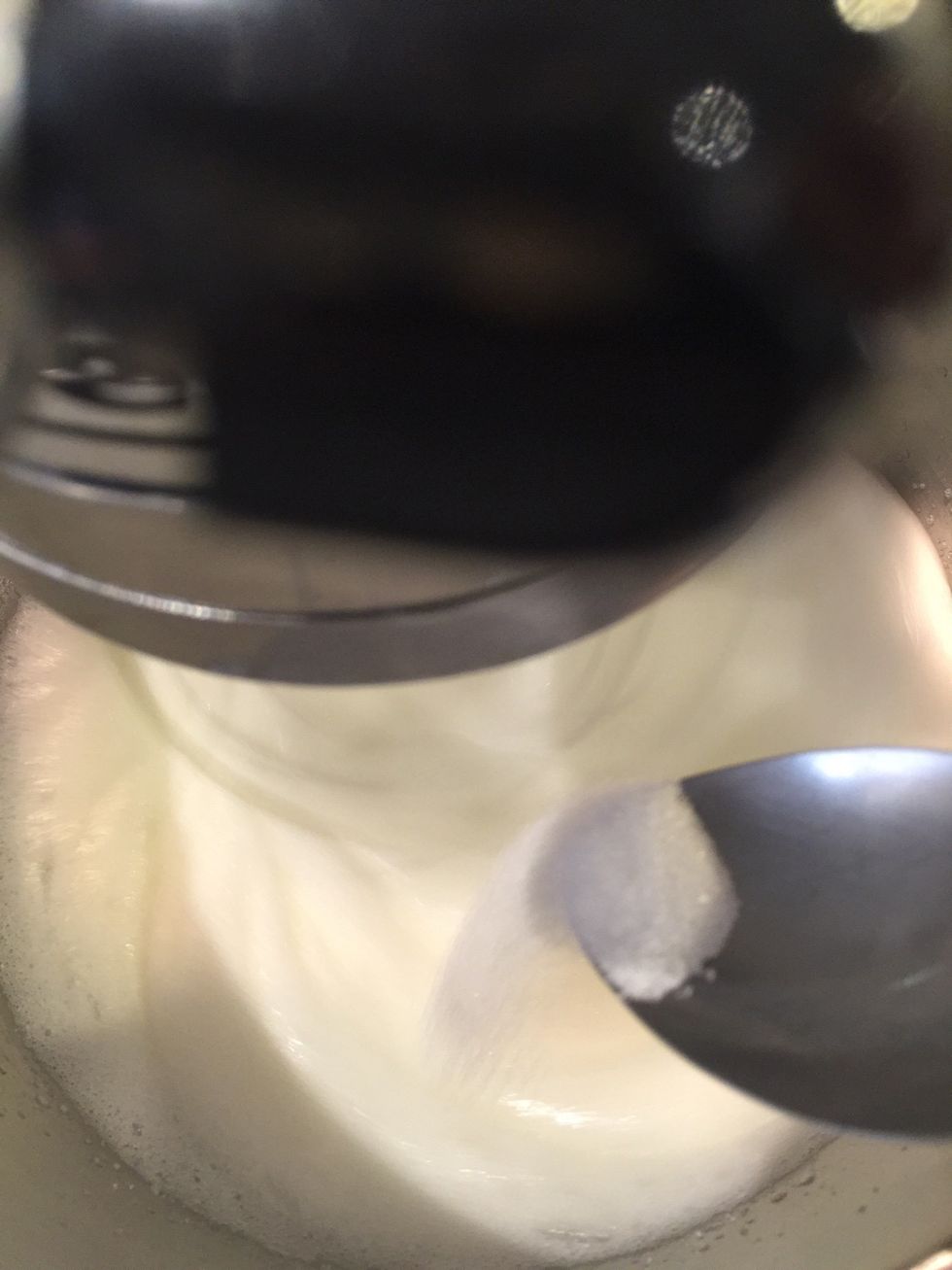 Then start adding the sugar ((the other 110 g). Add the sugar slowly 1 tbsp at a time. Like making meringue
Until they are firm and shiny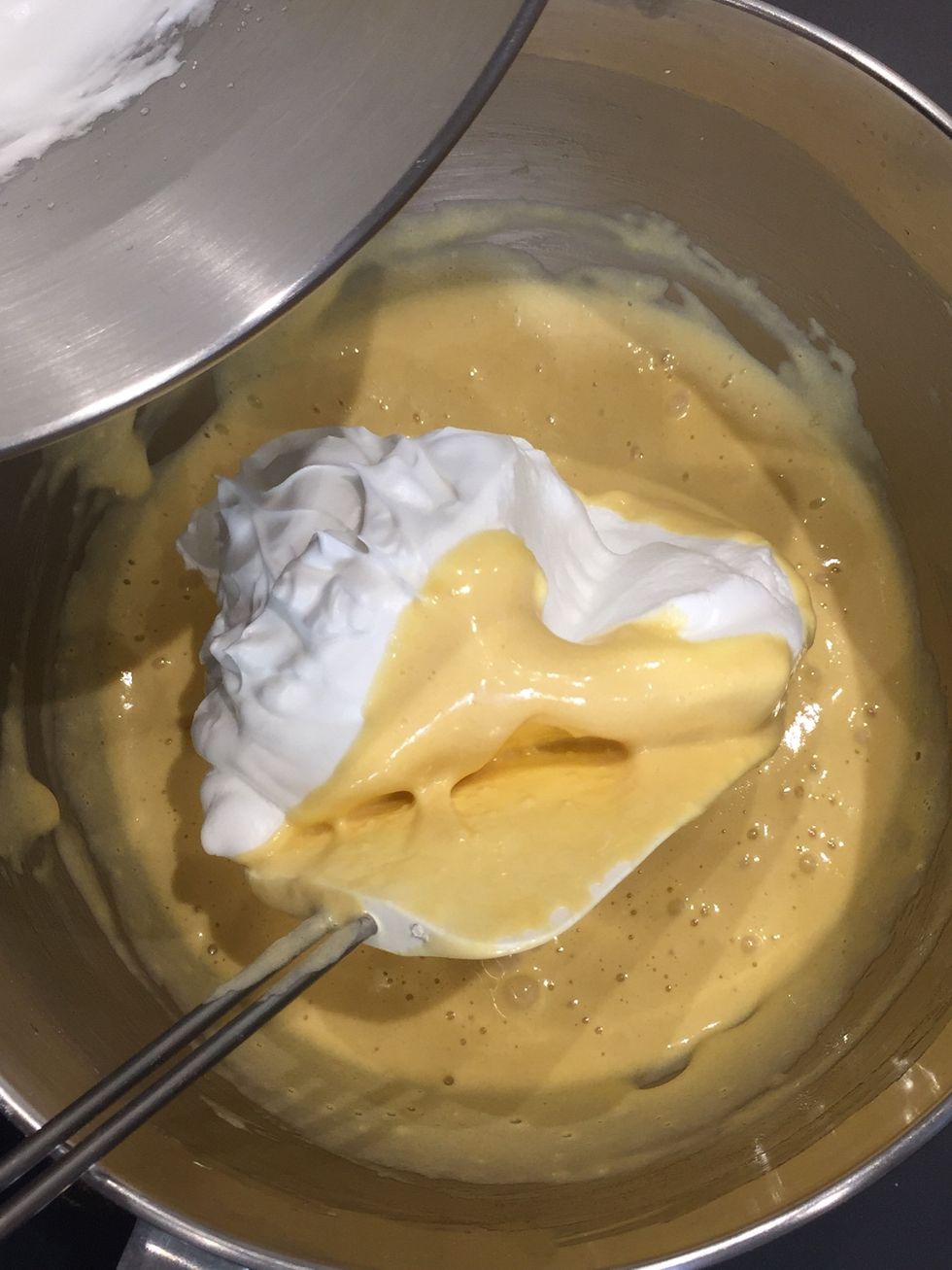 Fold them in the batter. ..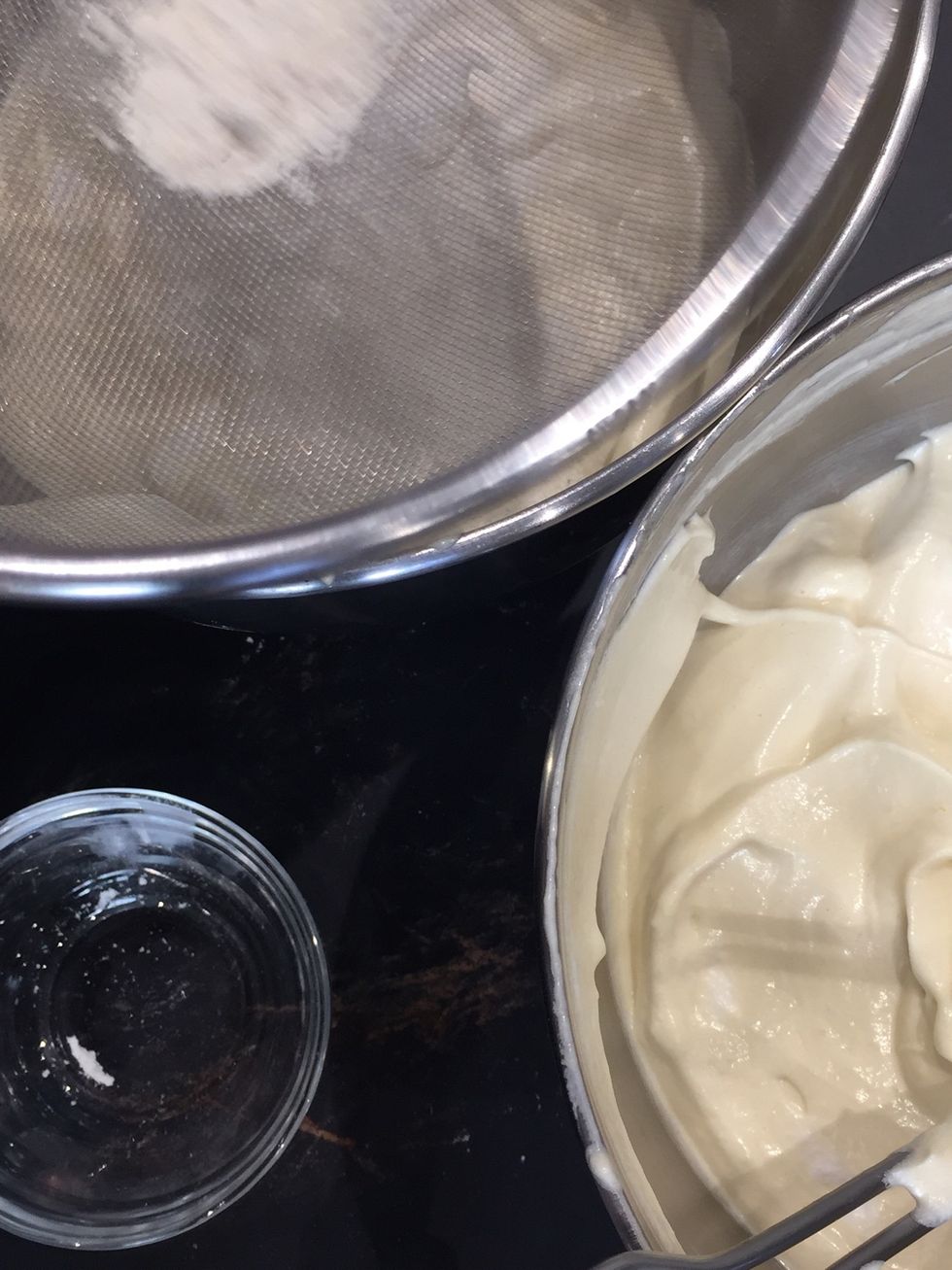 Split the batter into half. Add the reserved tbsp of flour to one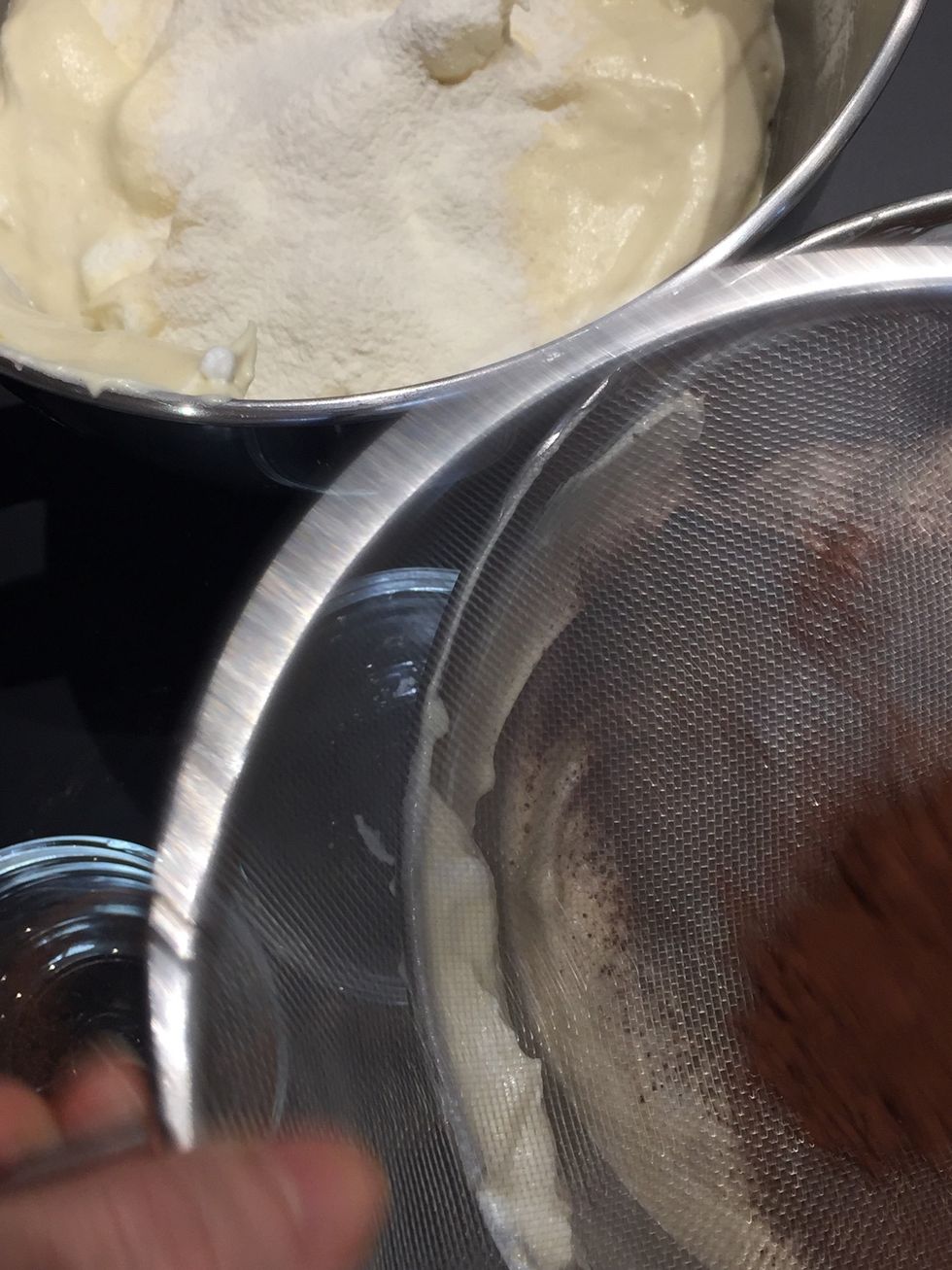 And the 2 tbsp of cacao to the other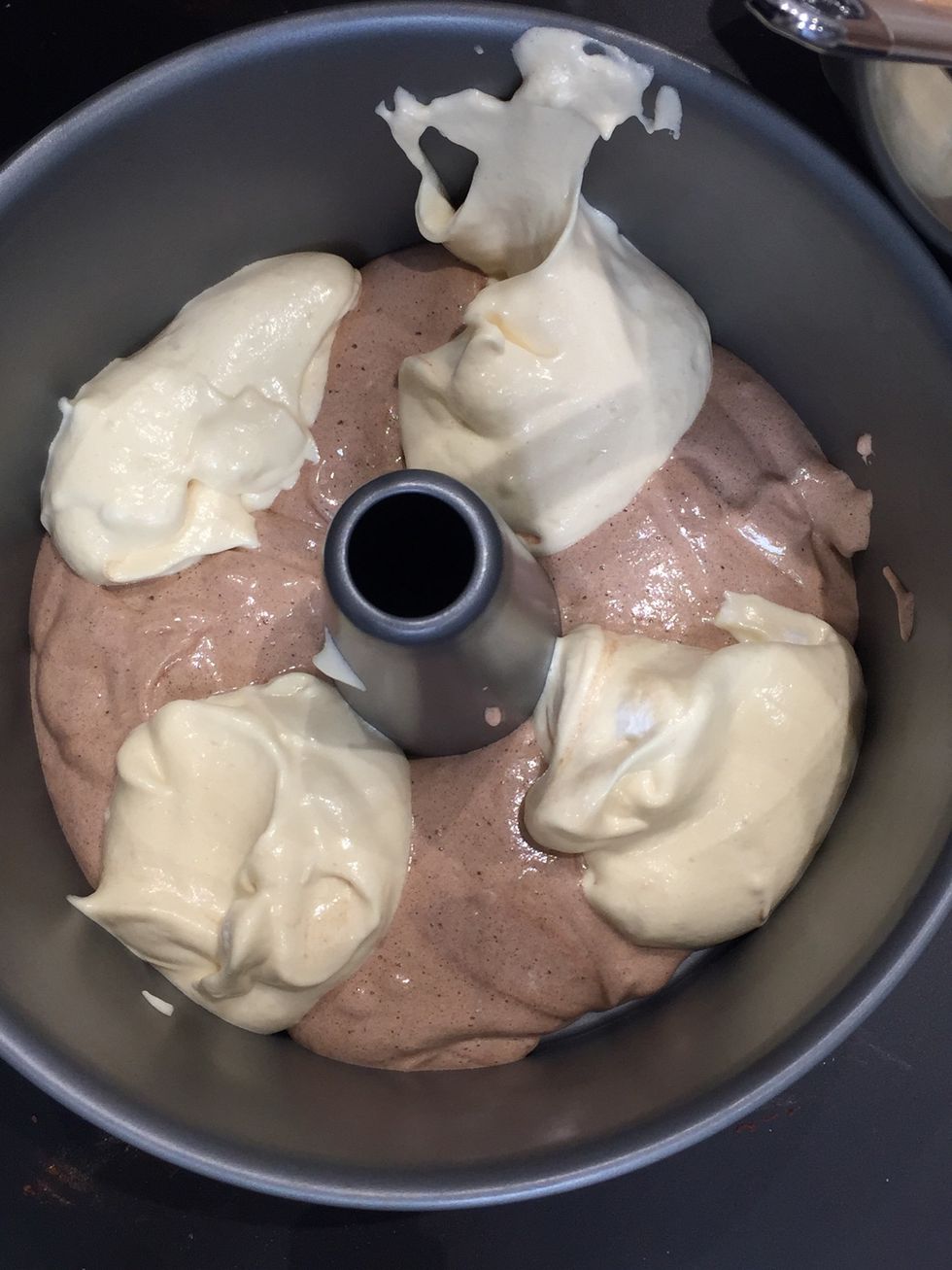 You can spoon the 2 mixture as you like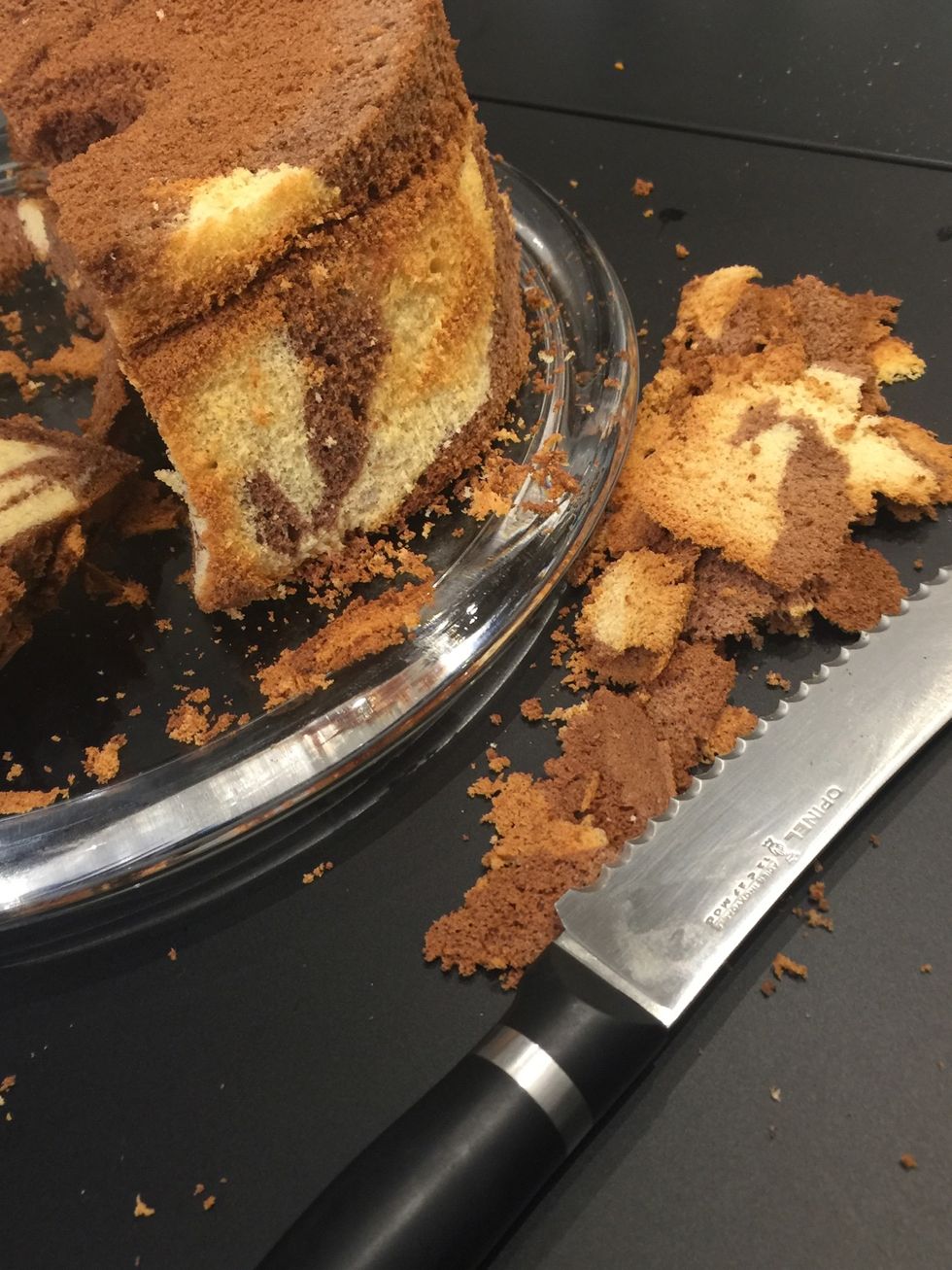 Cut away very thin layer all around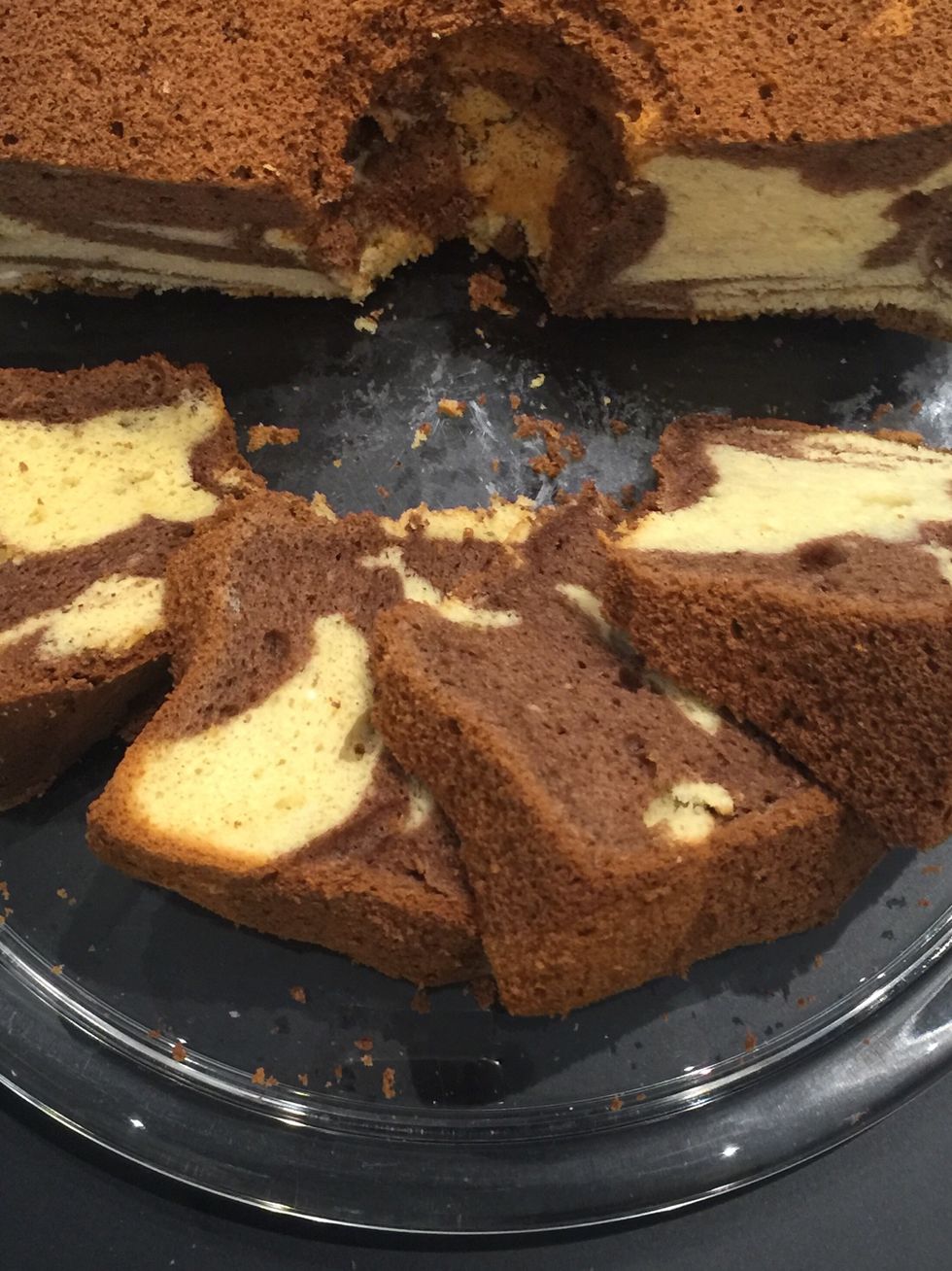 This is one result
But I am doing it the French way. I use a piping bag that will give a different result.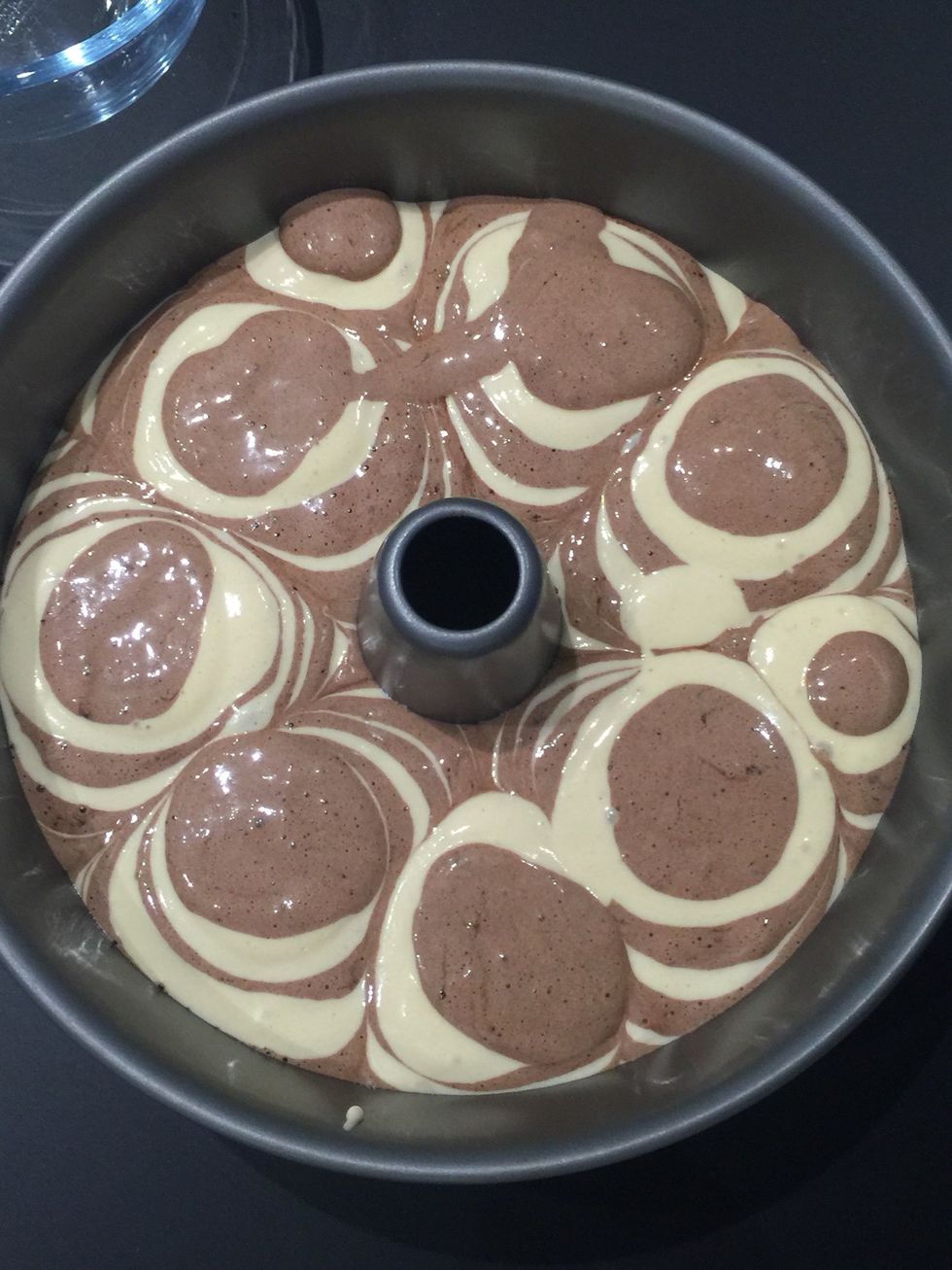 385.0g Eggs7 large or 8 small separated
200.0g Flour 150 & 10(1tbsp)
220.0g Sugar split in half 90 & 90
3.0Tbsp Cacao
110.0g Butter melted or vegetable oil
110.0ml Milk + 2 tsp vinegar
1.0Tbsp Vanilla
Pinch of salt
1/4tsp Sodium bicarbonate
1/2 tsp cream of tartar if you have
Angel food cake mould not greased
Oven 170C/40-45 mins