Put the two towels on the bed, one in vertical and horizontal in another. As in the picture.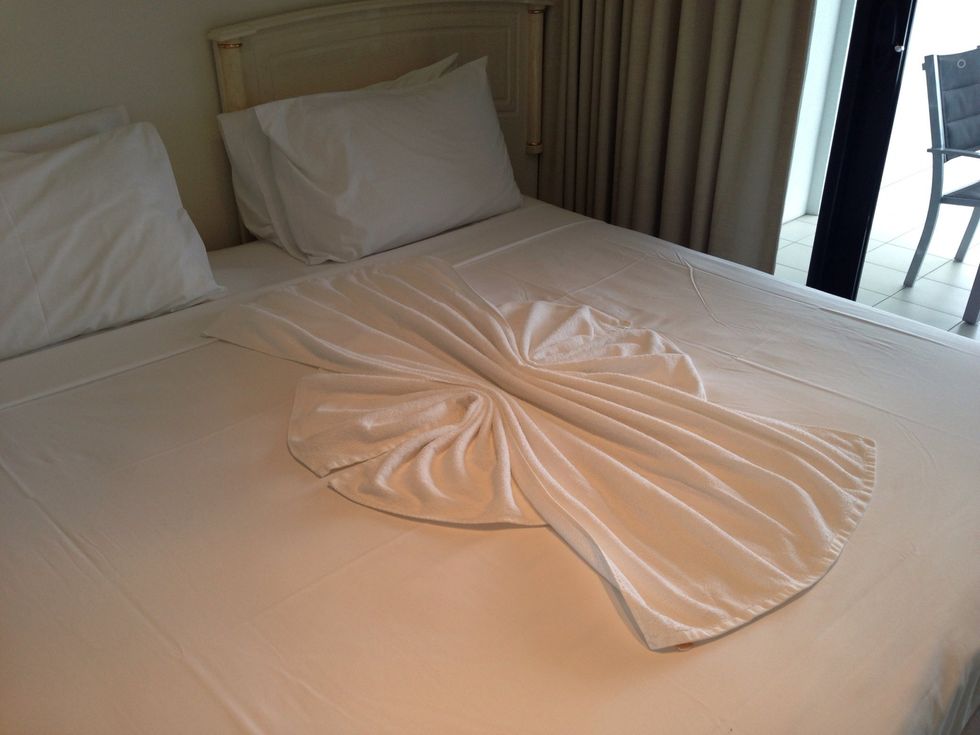 Done:)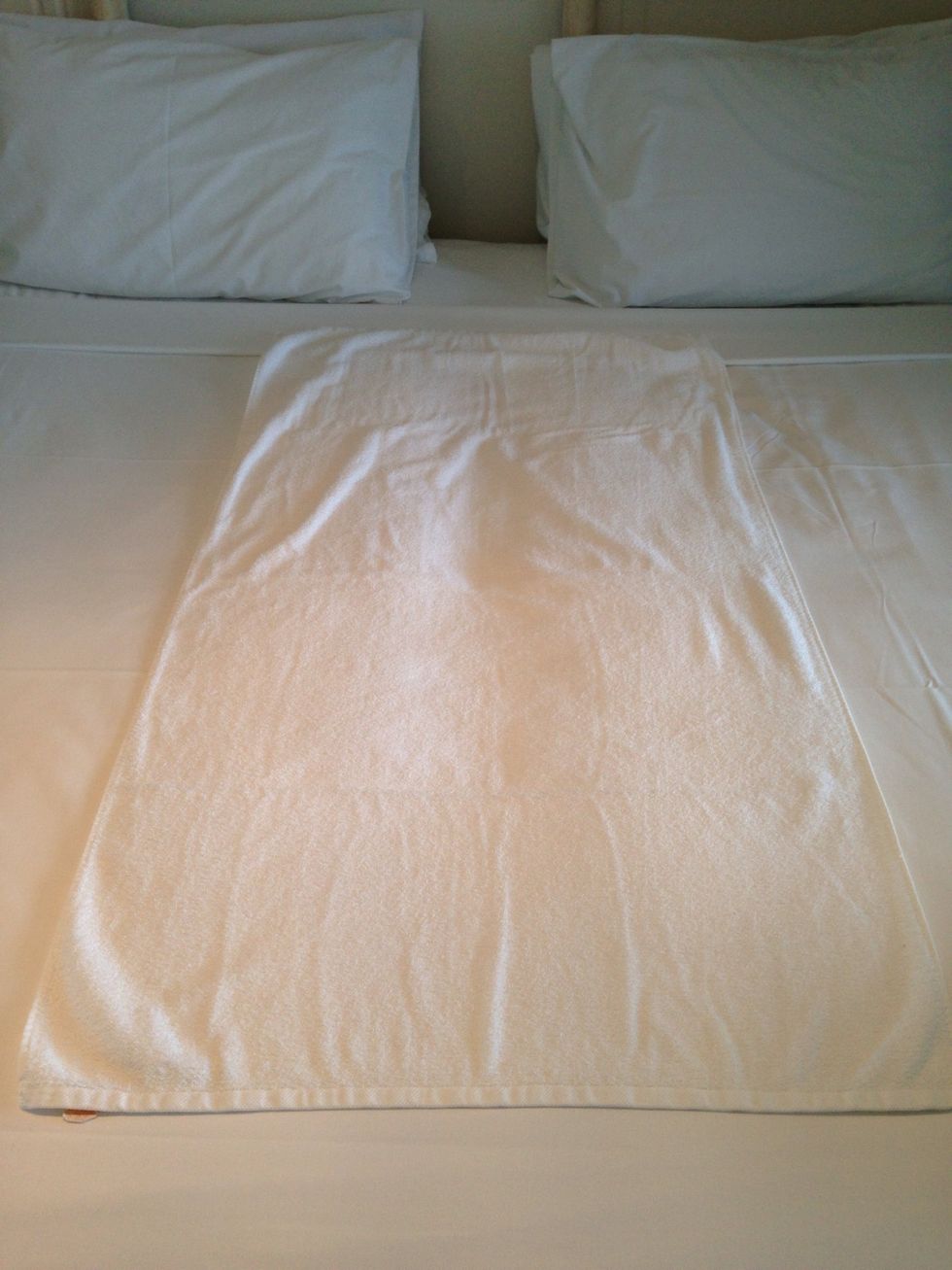 you may also change position. put the first towel vertical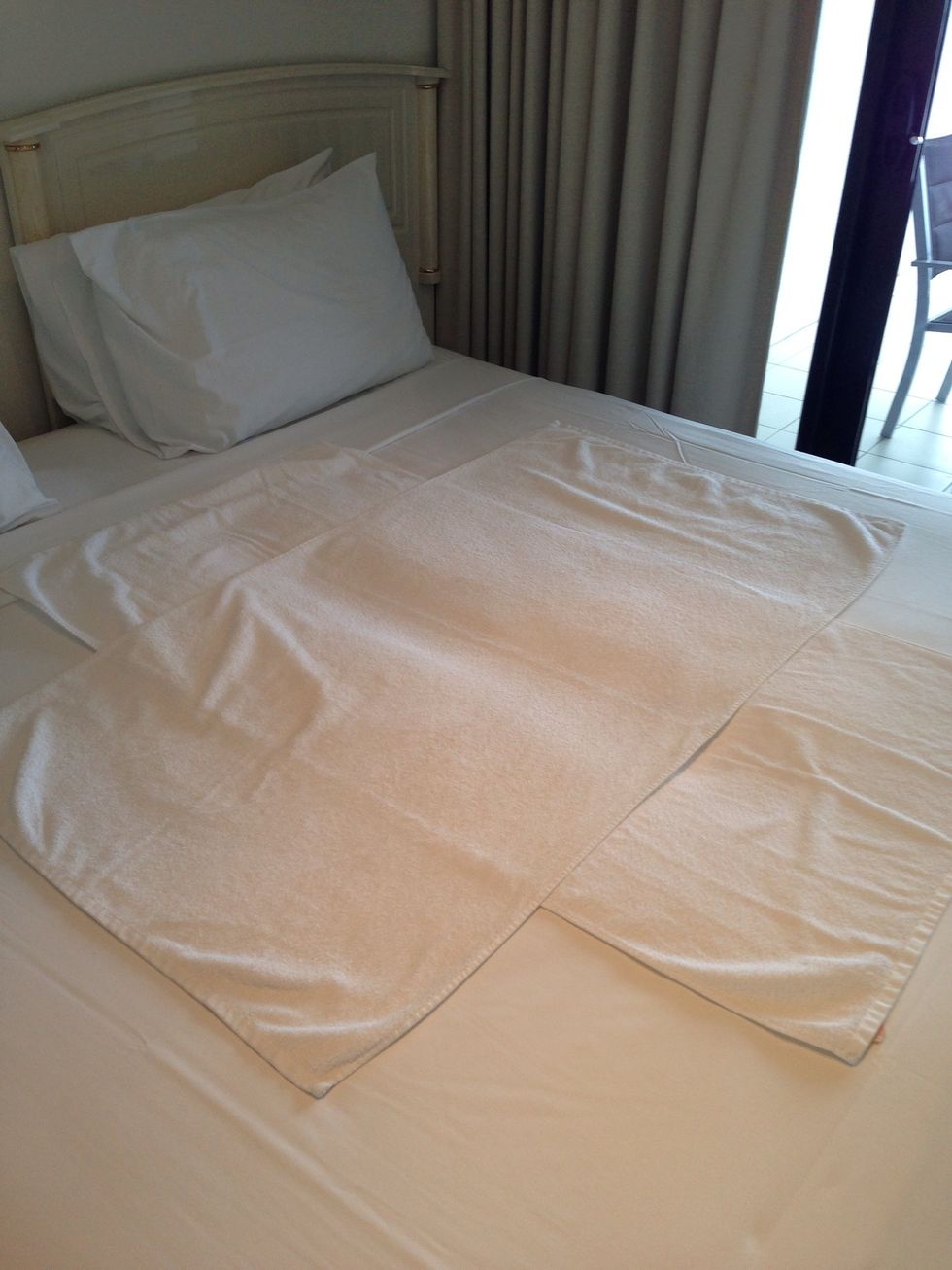 And the second in horizontal...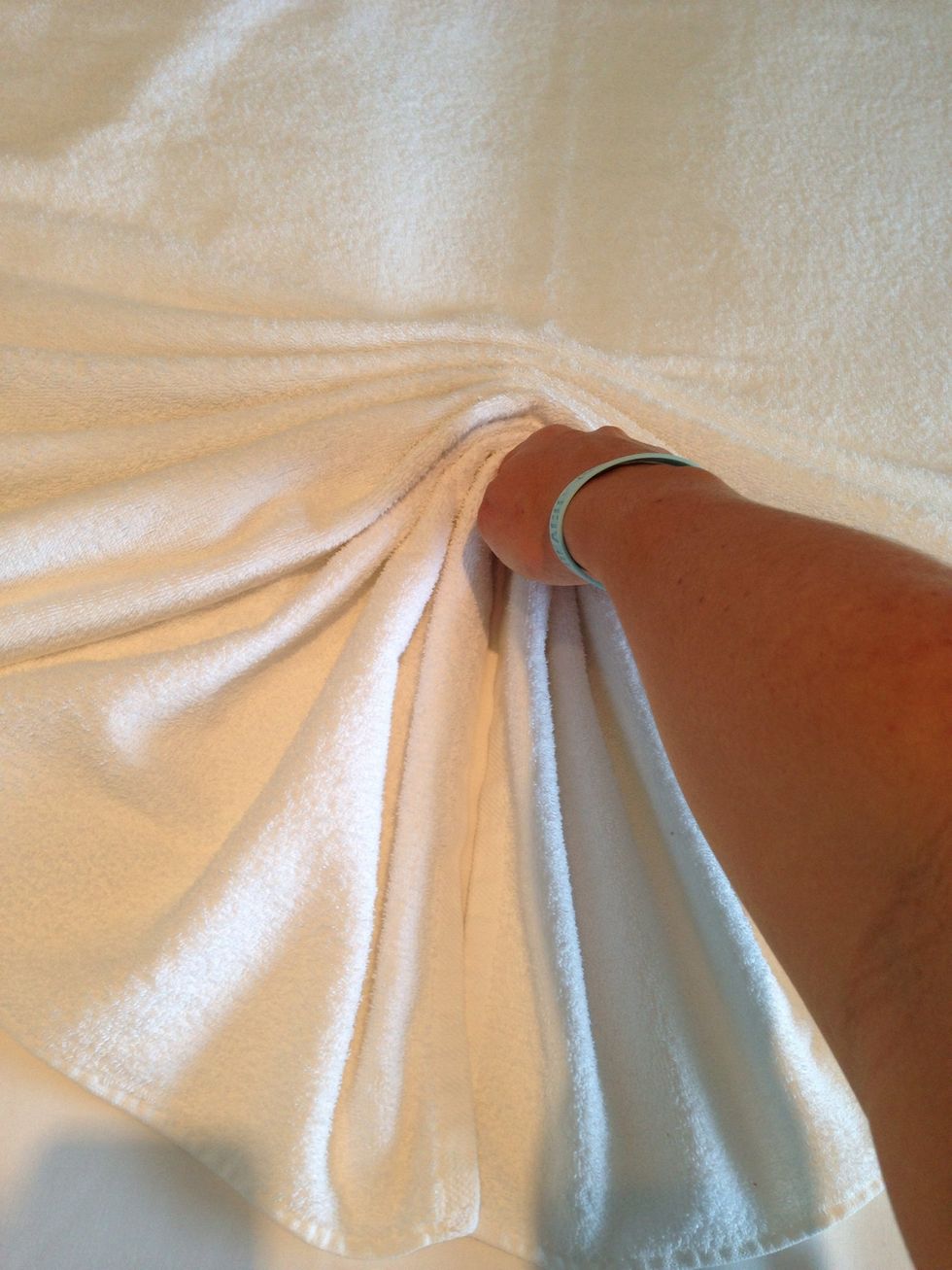 Pull the vertical towel to the centre.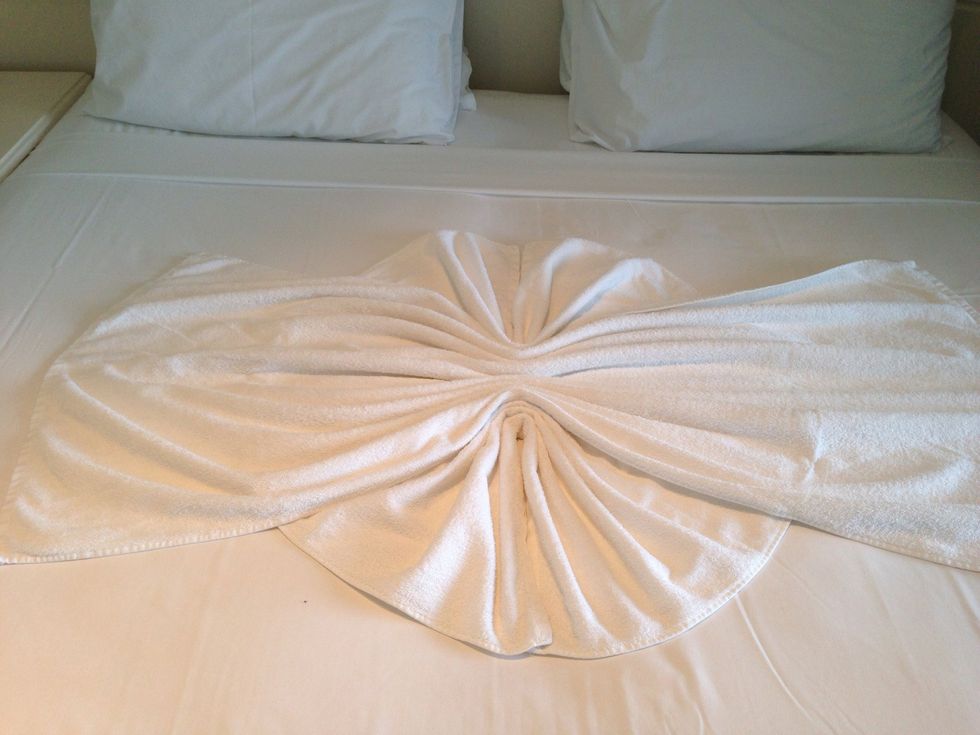 Is look that way.
I hope you liked ❤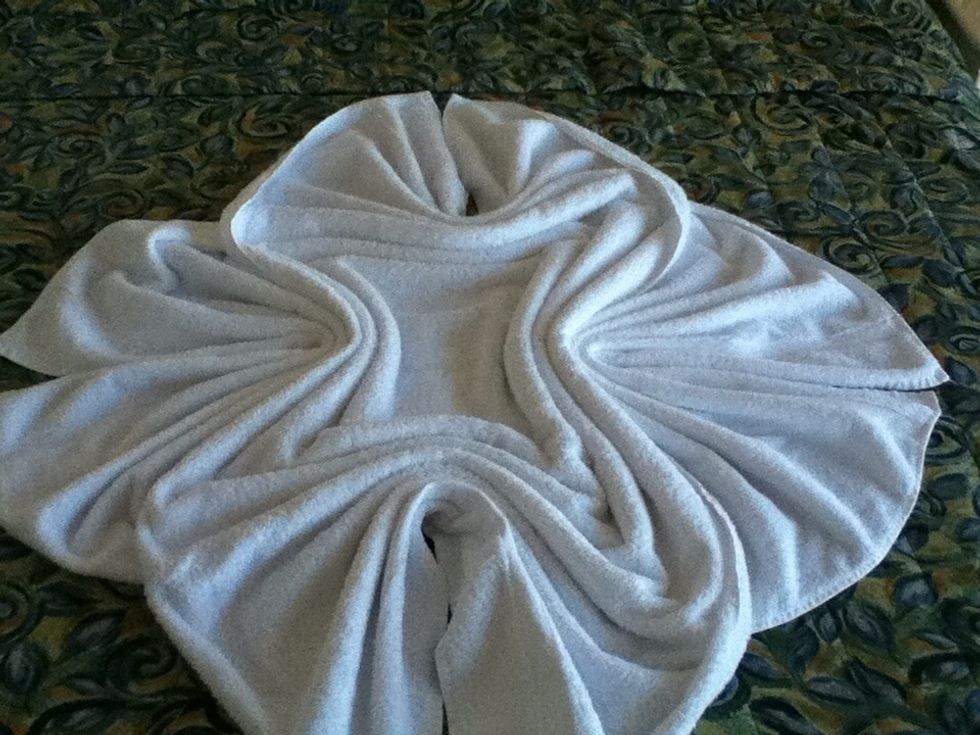 with all the edges in the center.
Broadbeach, Queensland, Australia