Us dippers admire the beauty and simplicity behind mudjugs, but sometimes we don't have the coin to afford these great American products.
Well, there's a cheaper solution. This can be your main spitter, or just something to tide you over until payday so you can get yourself a mudjug.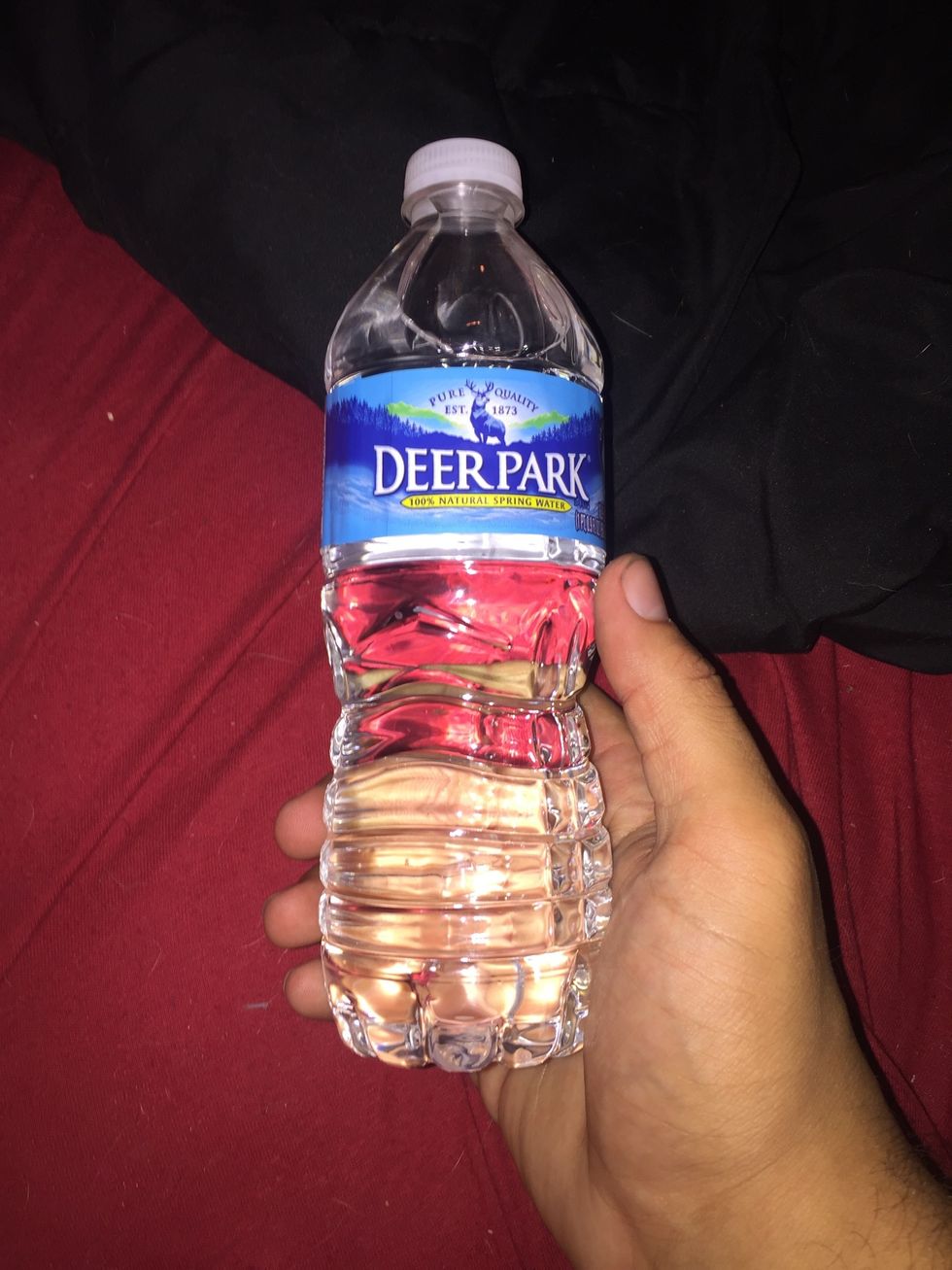 Start by getting an empty water bottle. This bottle was not empty, but I assure you I drank the sumbitch' straight down.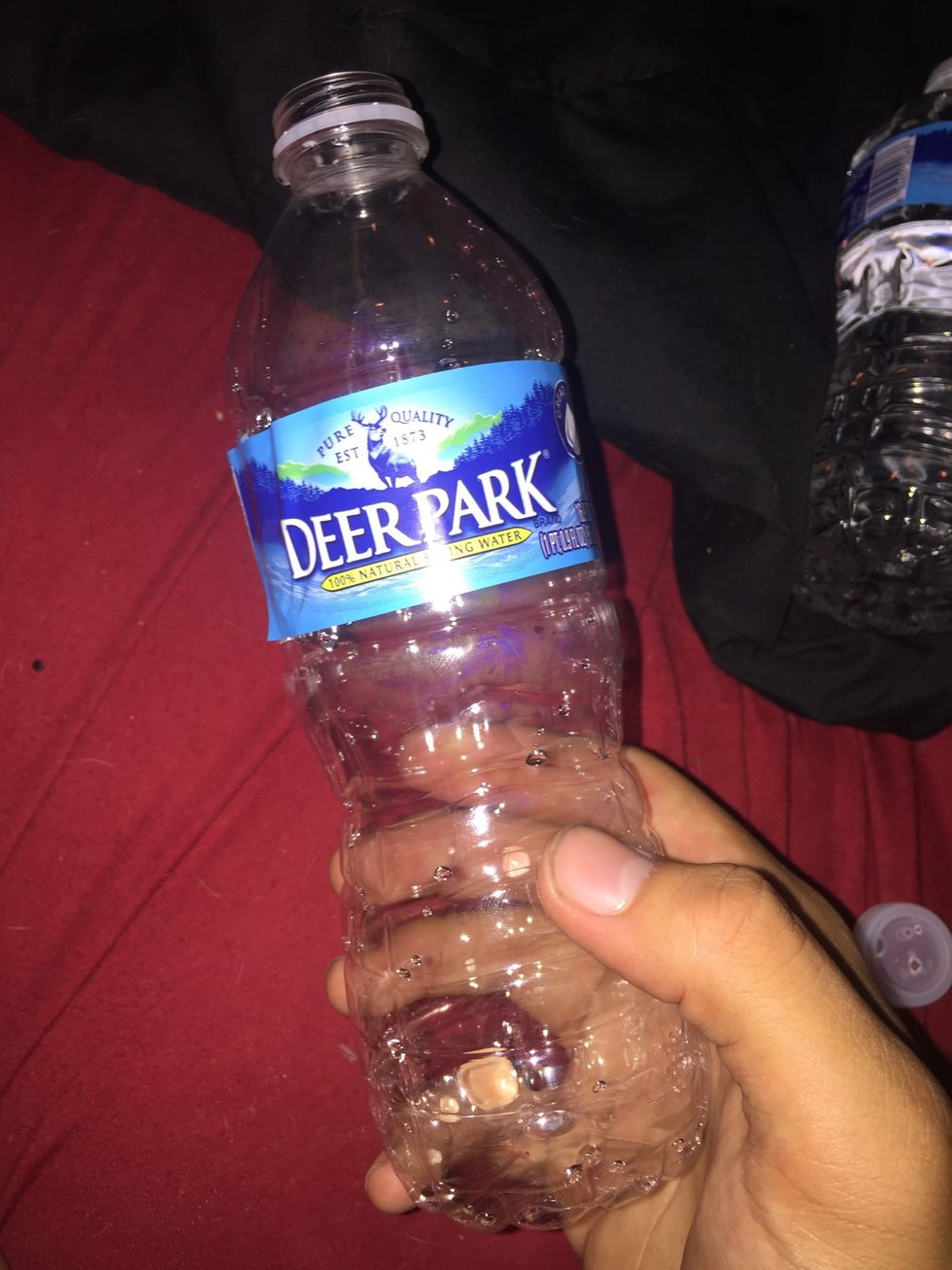 I prefer these Deer Park water bottles because of the ridges they have on the side. you will see what I mean later.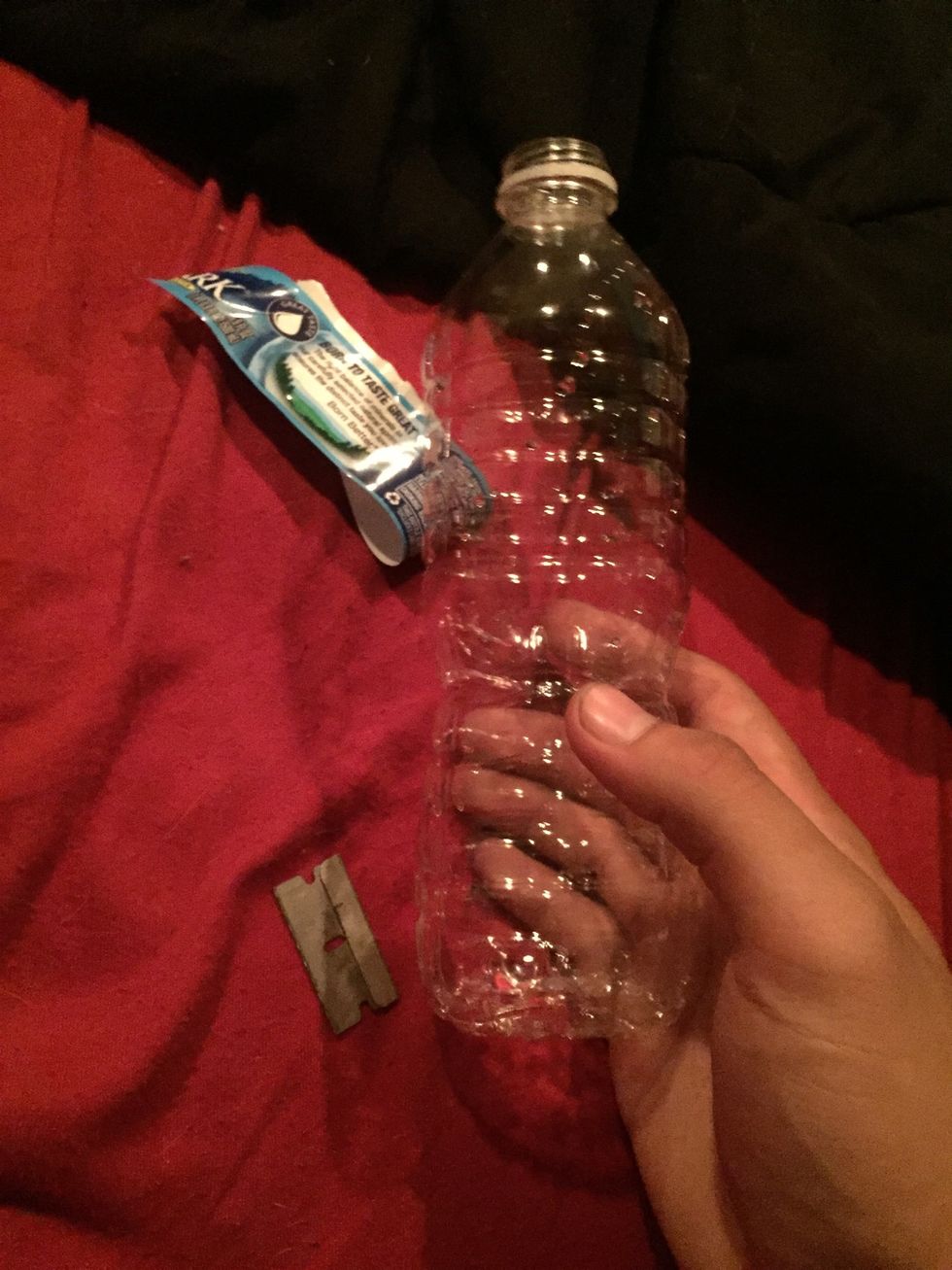 Cut the label off, you won't need it.
Cut off the top around the ridge at which my thumbnail is. This is important and you will see why later. You can cut it off at a higher ridge, but make sure that you leave at least one.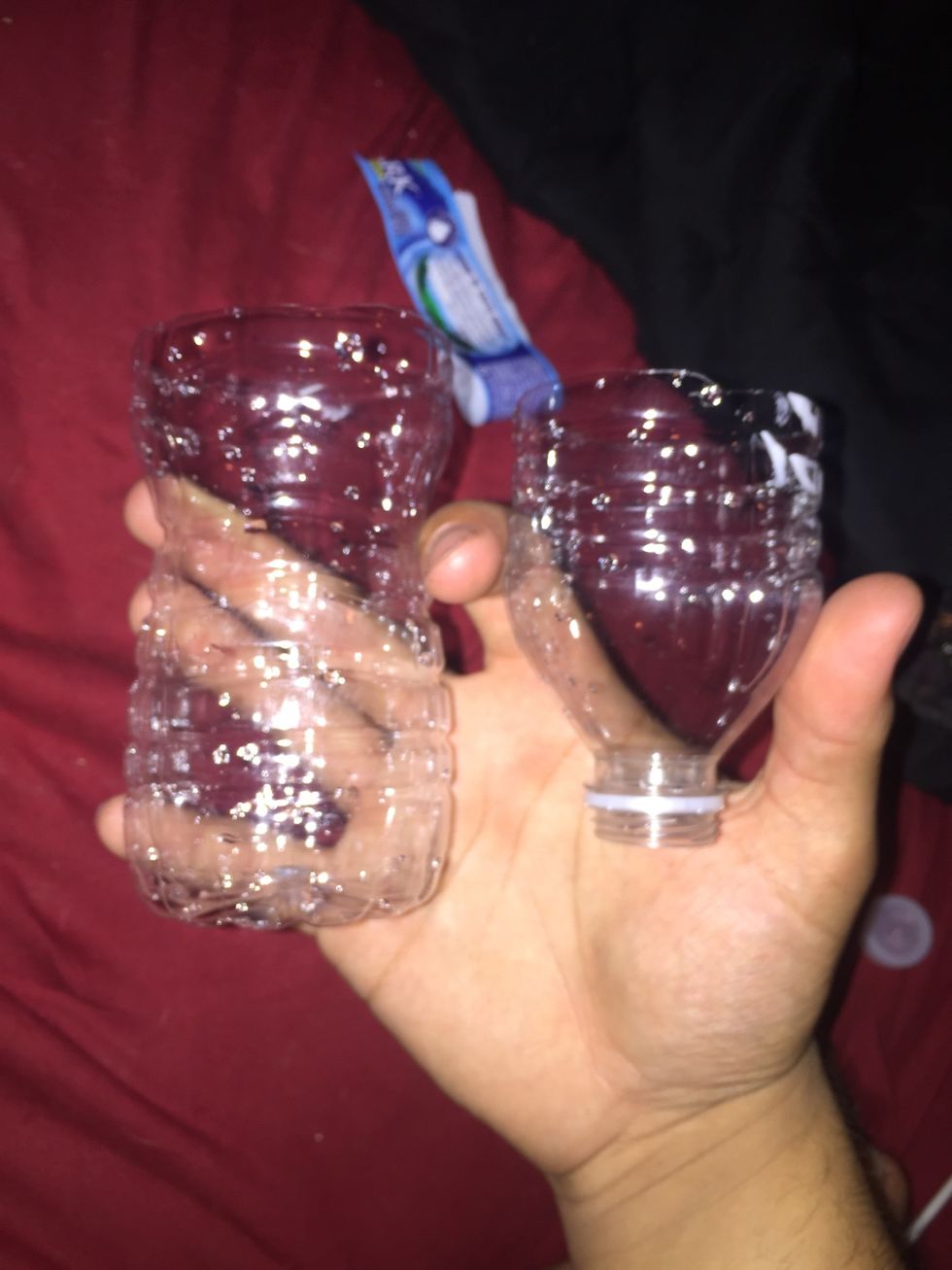 Once you have cut it off, you will have a base, which holds the dip spit and the top which serves as the funnel.
Push the top funnel, mouth side down onto the base until the ridge of the top funnel snaps into place with a ridge from the base. Push it down until you hear two snaps and it will lock into place.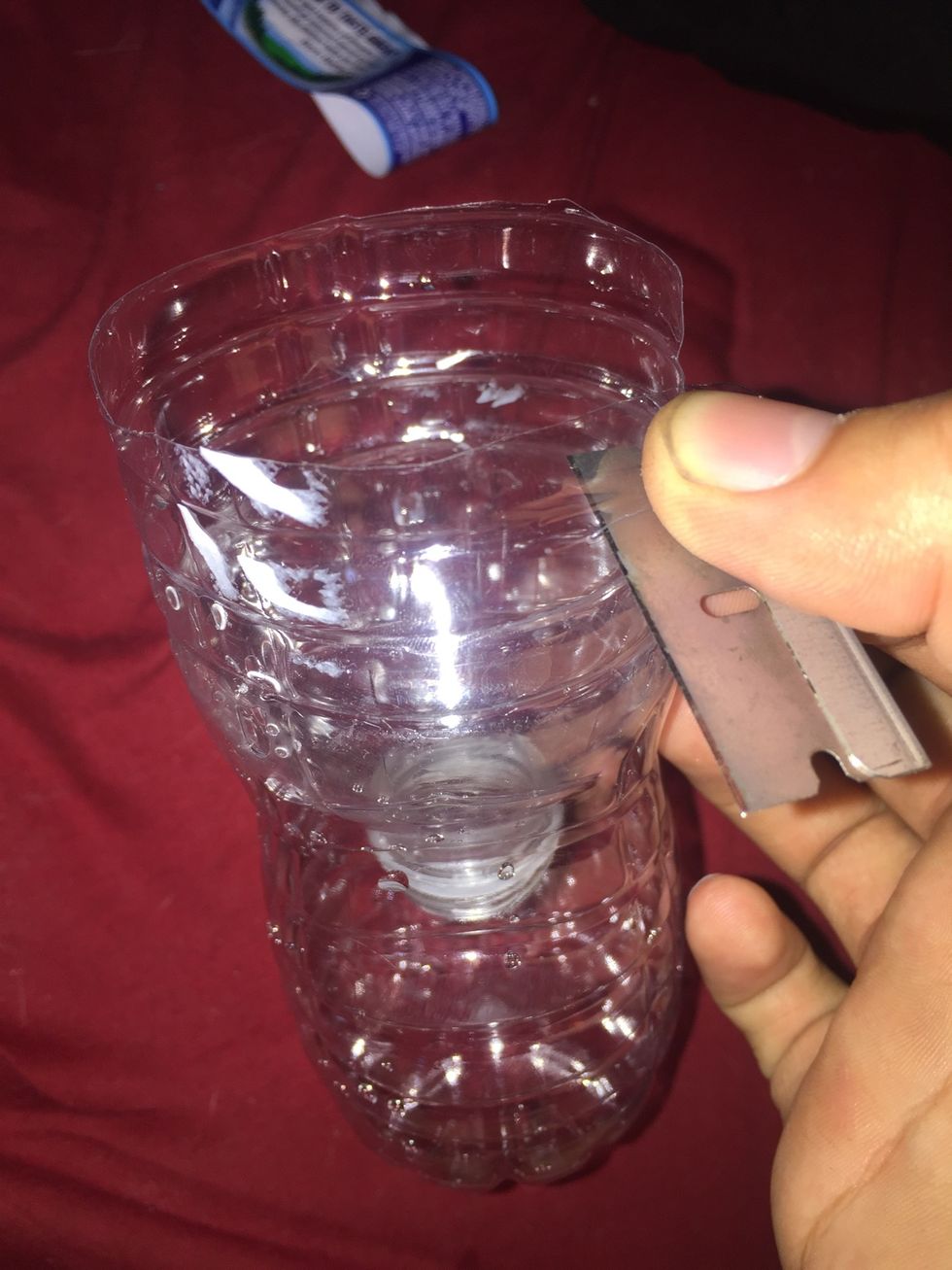 I like to cut off one of the excess ridges because it is just unnecessary plastic and should be cut.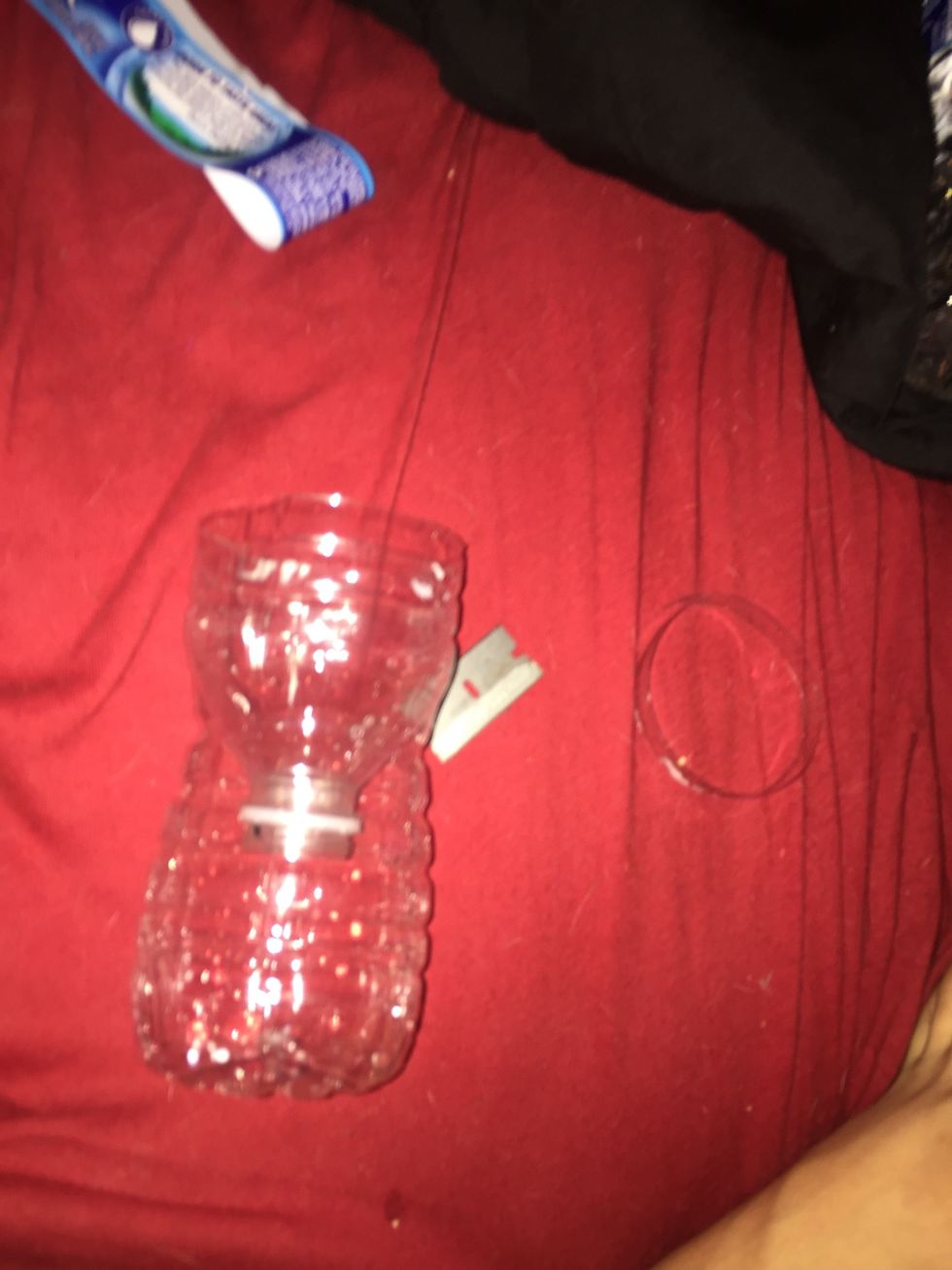 Now you should have a completed homemade spitter!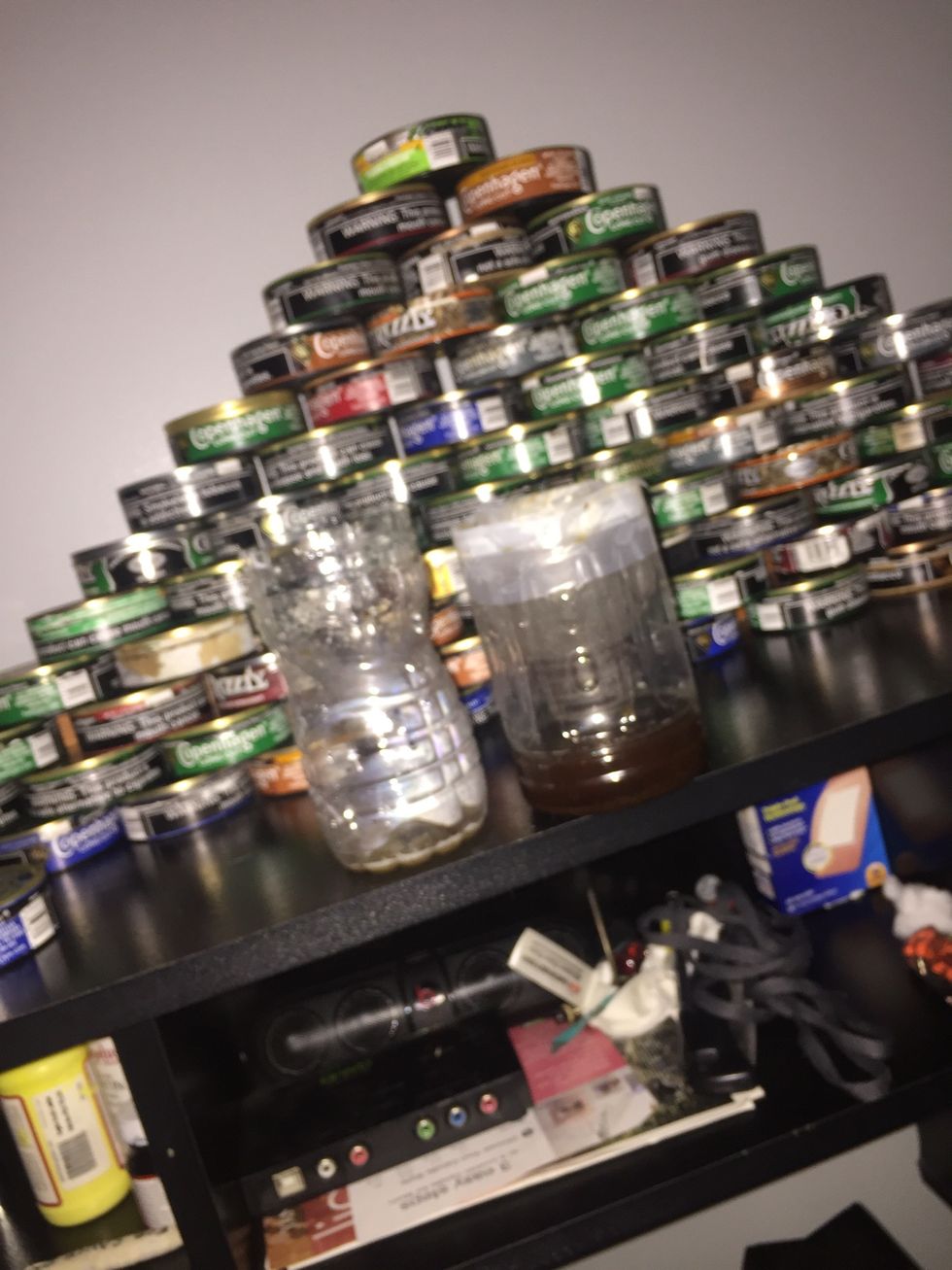 For a cheap, easy, and affordable spitter, you can use virtually any bottle, I made the one on the right out of a Sobé Life Water bottle and it was just as easy.
plastic bottle
razor blade or scissors
duct tape (optional)
a can of good dip