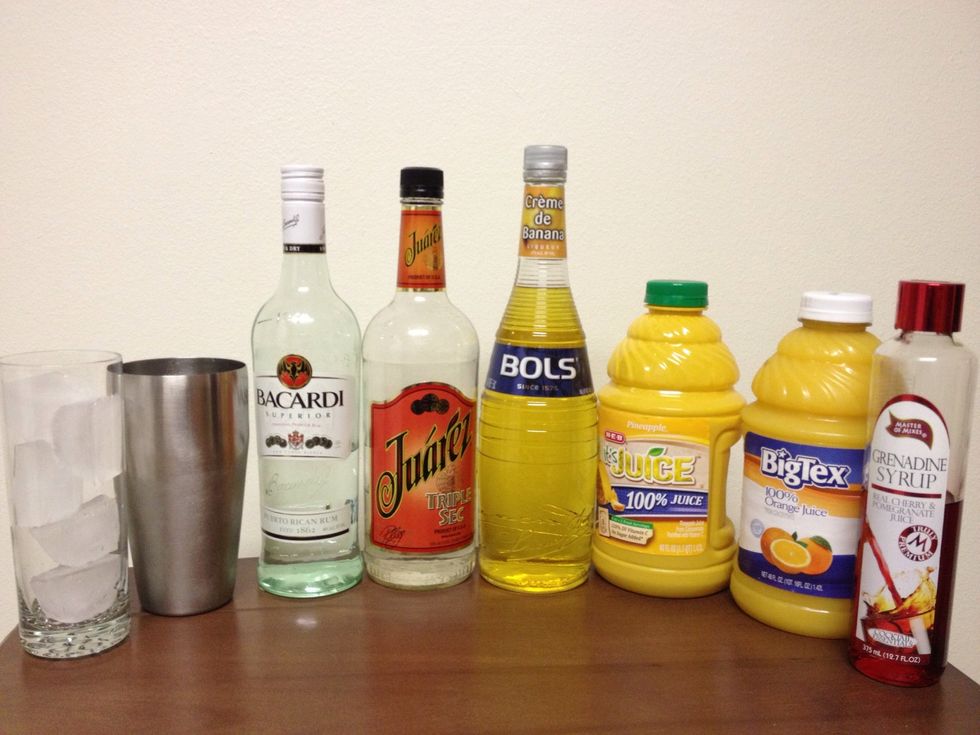 Gather up all of your ingredients. :)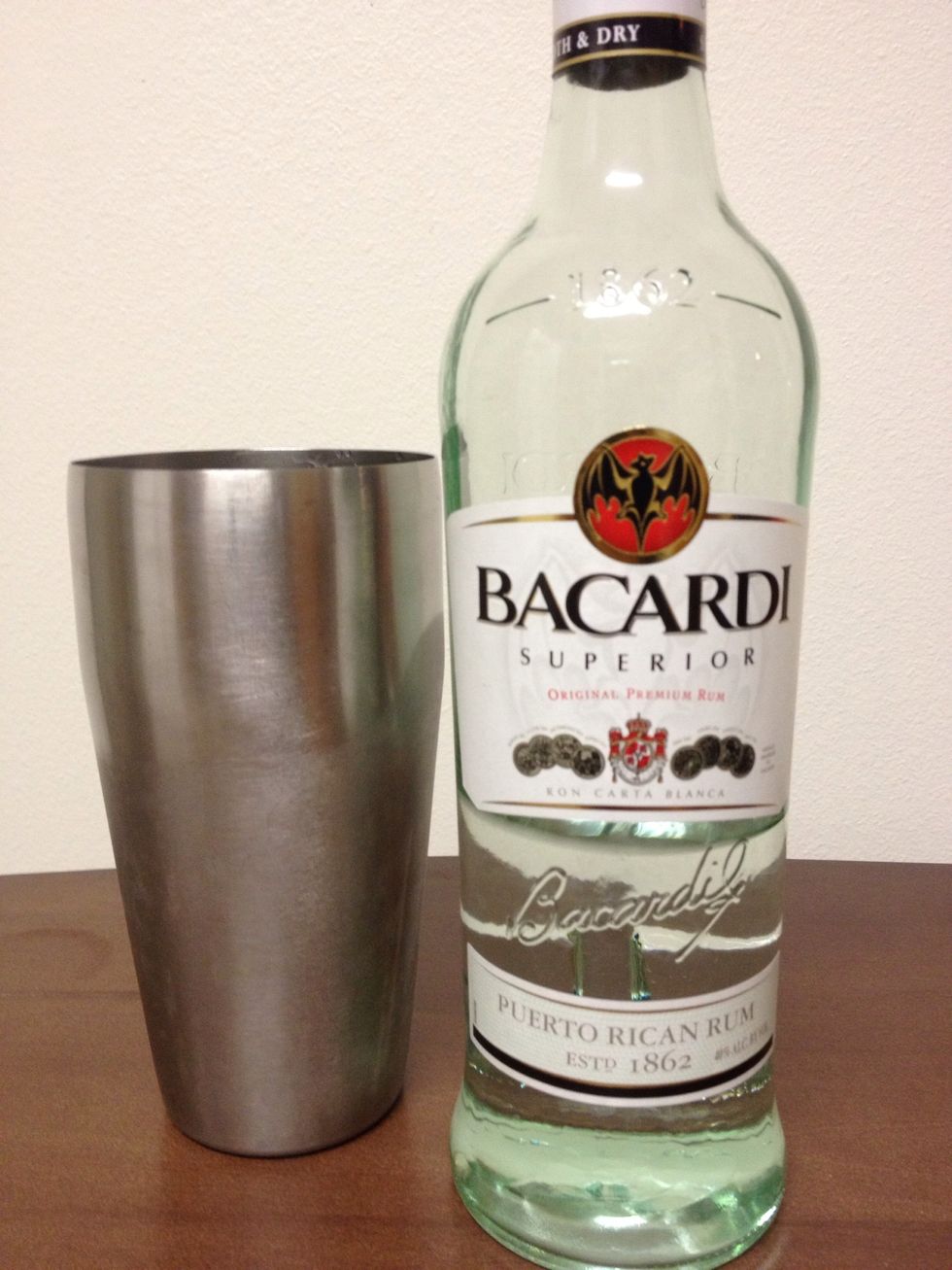 Get your Shaker/Strainer with Ice and pour 1 & 1/2 ounces of your favorite Rum.
Grab your favorite Triple Sec and pour in a 1/2 ounce.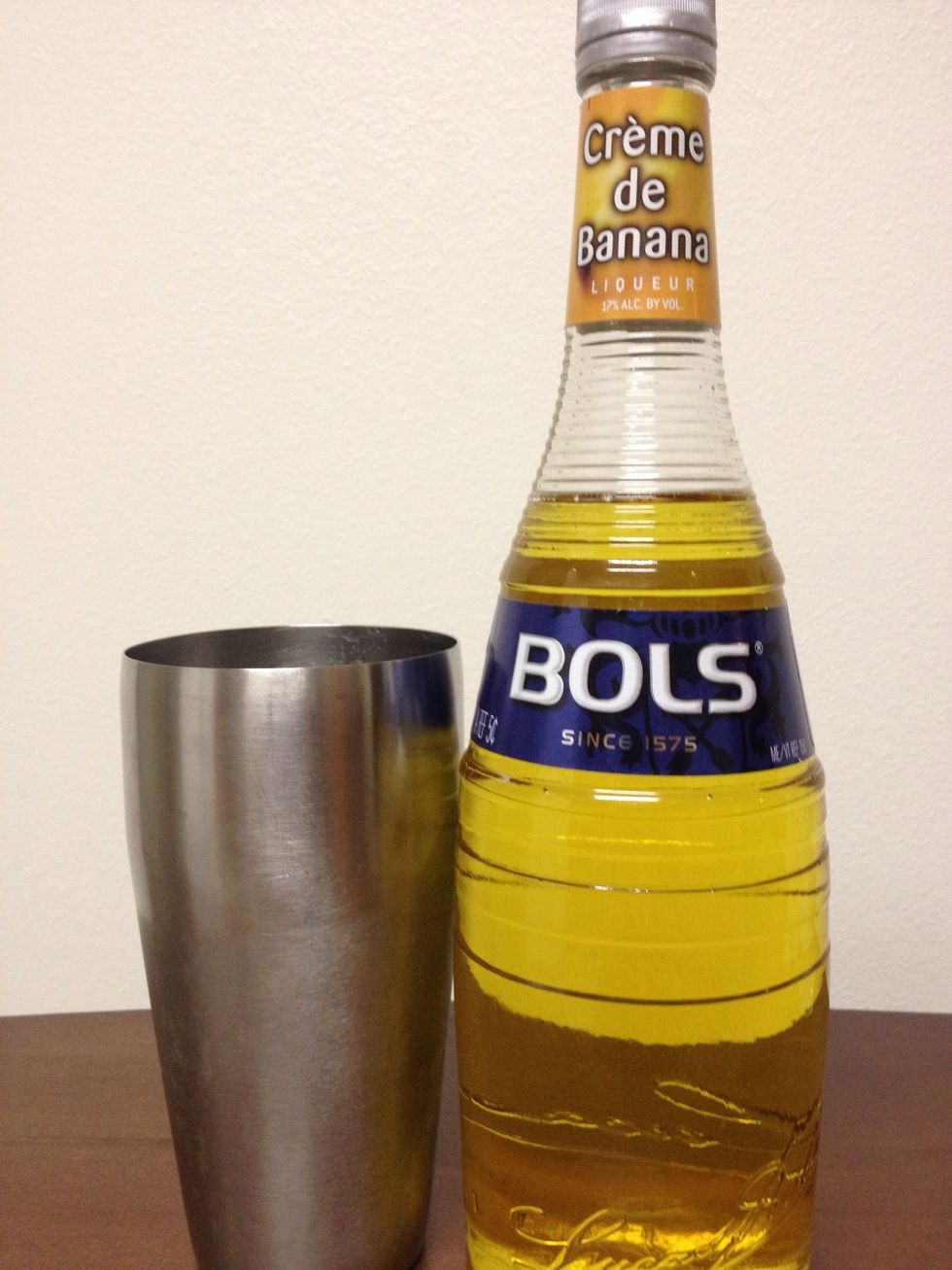 Now, pour in an ounce of Crème de Banana!! :)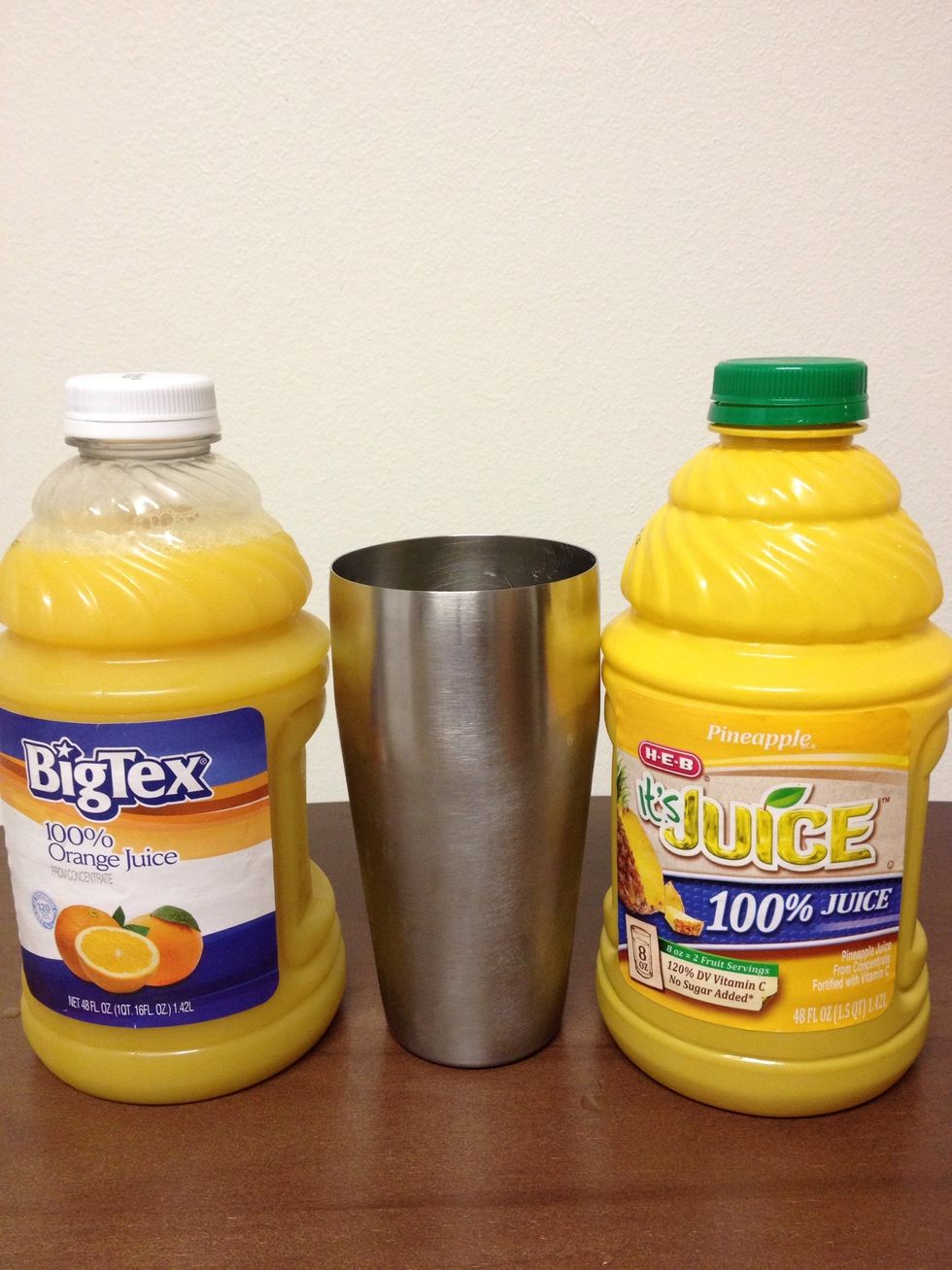 Then, pour in equal parts of Orange and Pineapple Juice. About 2-3 ounces each.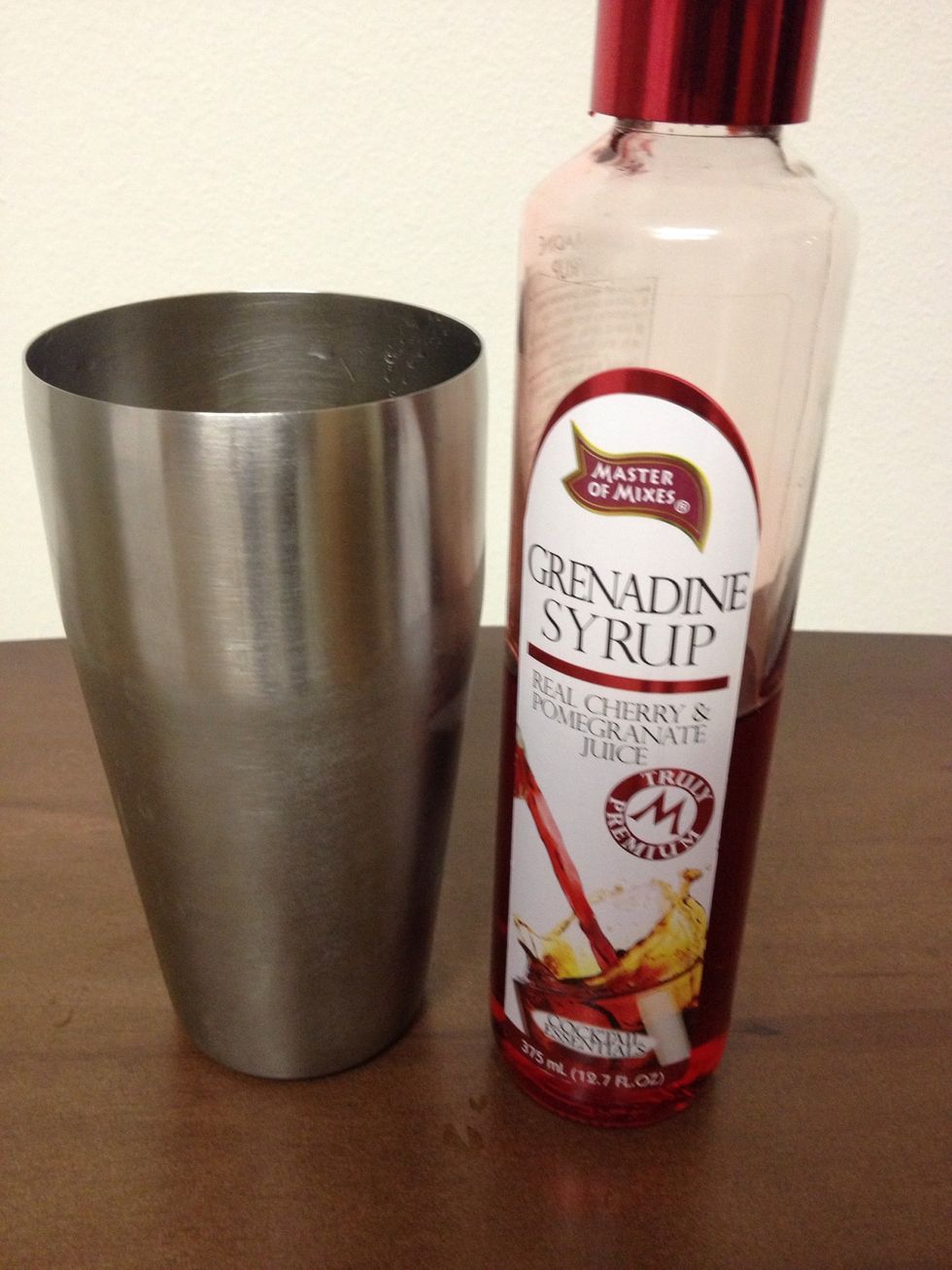 Finally, a little splash of Grenadine. 😊
Shake, shake, shake it up!!!
Grab your Hurricane or Collins Glass and fill it up!!
Now sit back, relax, and enjoy!! :)
I hope you all enjoy this one!! Questions, comments and/or concerns are always welcome. Please drink responsibly and don't forget to FOLLOW!! :) Cheers/Salud!! :)
Hurricane or Collins Glass with Ice
Shaker/Strainer with Ice
Light Rum
Triple Sec
Creme de Banana
Orange Juice
Pineapple Juice
Grenadine
Zeke ?
Making people happy, one drink at a time! Cocktails include liquor, liqueurs and mixes that are easy to get at any liquor store. Don't forget to Follow! Cheers!