Start with 12x3" kraft cardstock and cut the An Eerie Tale " Unsolved Mystery" paper.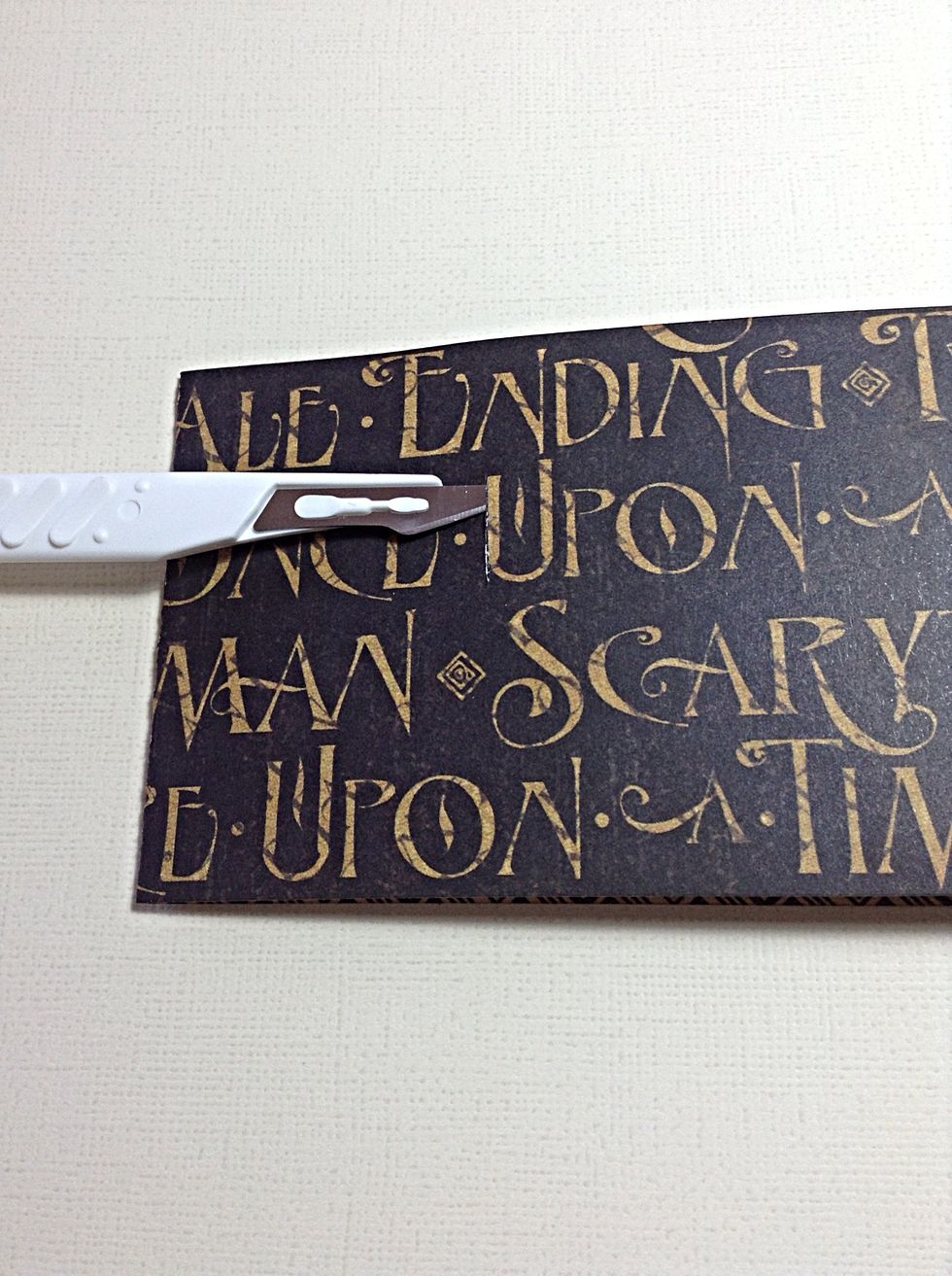 We go to make two openings of 1/2" in the chosen paper.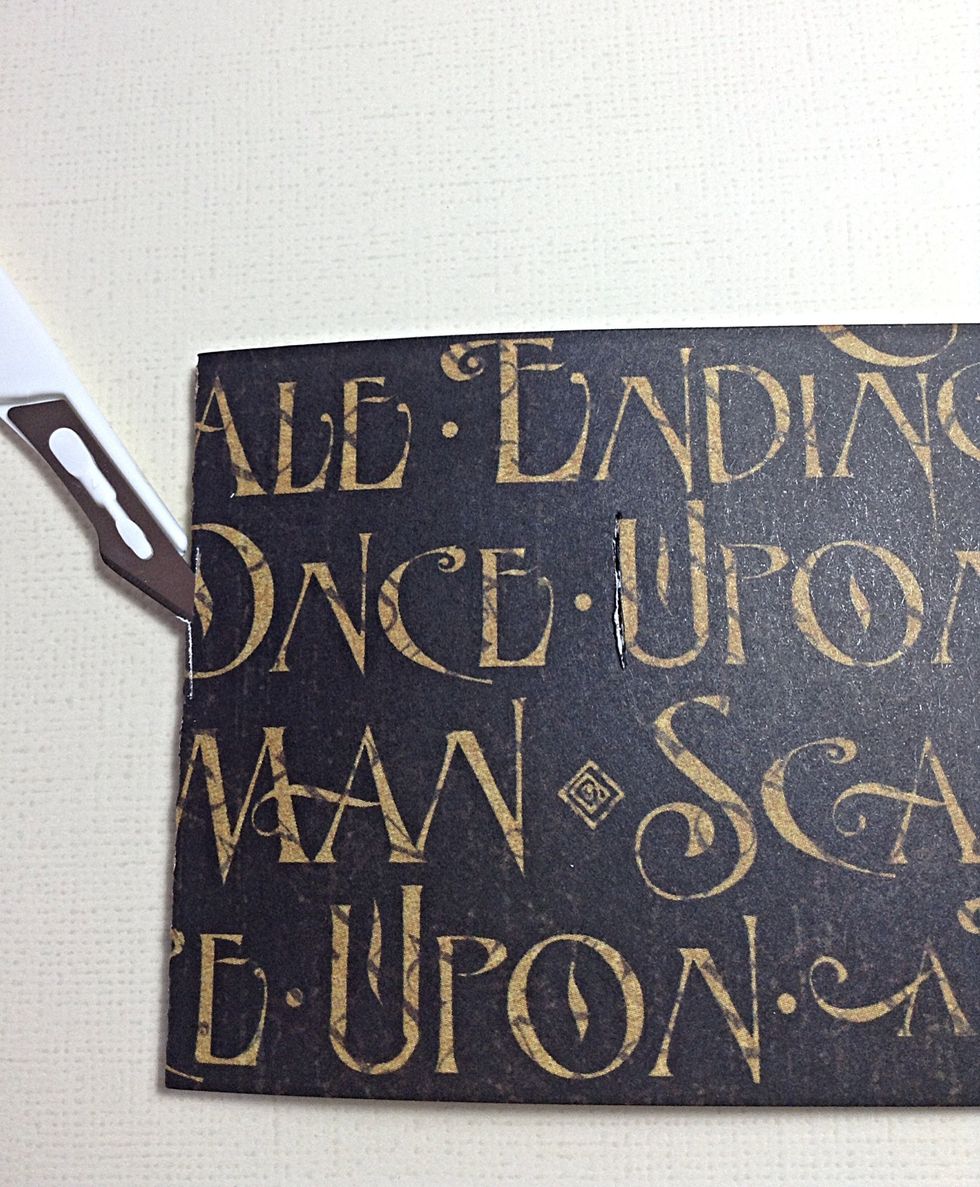 Here the other 1/2" opening.
I then cut two 7x1/2" two strips of paper, and glue together.
We introduce the strip of paper by the opening that we have realised.
Glue the Kraft paper and An Eerie Tale cover.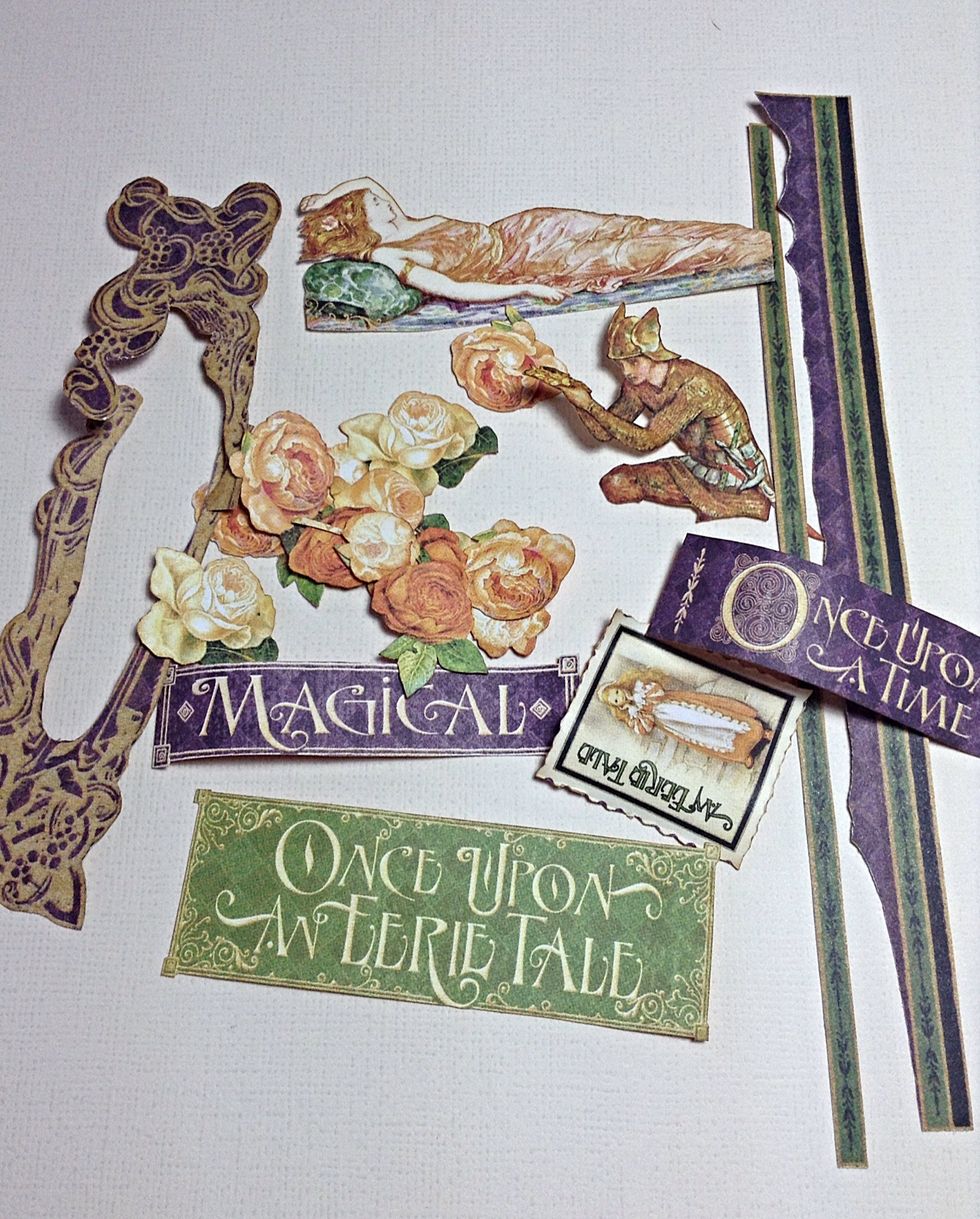 Cut some images of " You Bewitch Me" paper to decorate our card.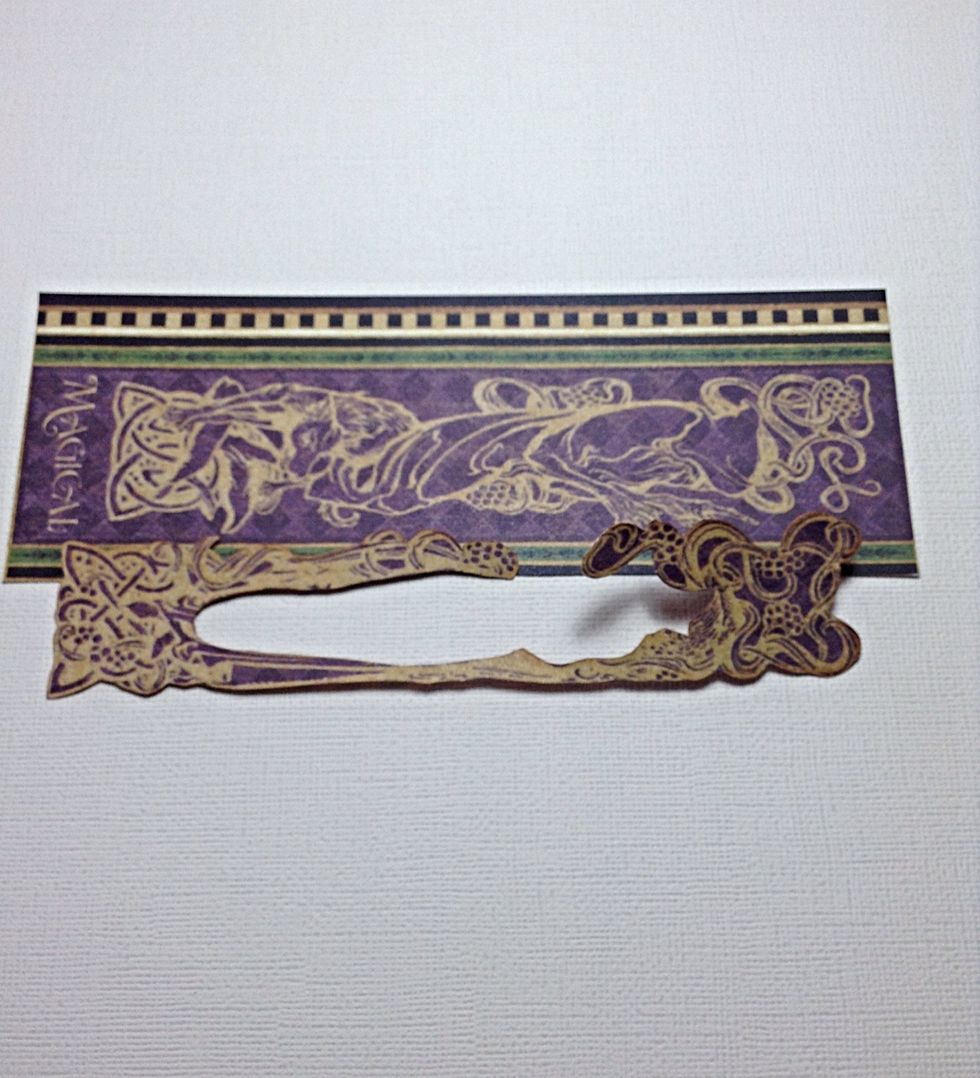 Fussy cut some images.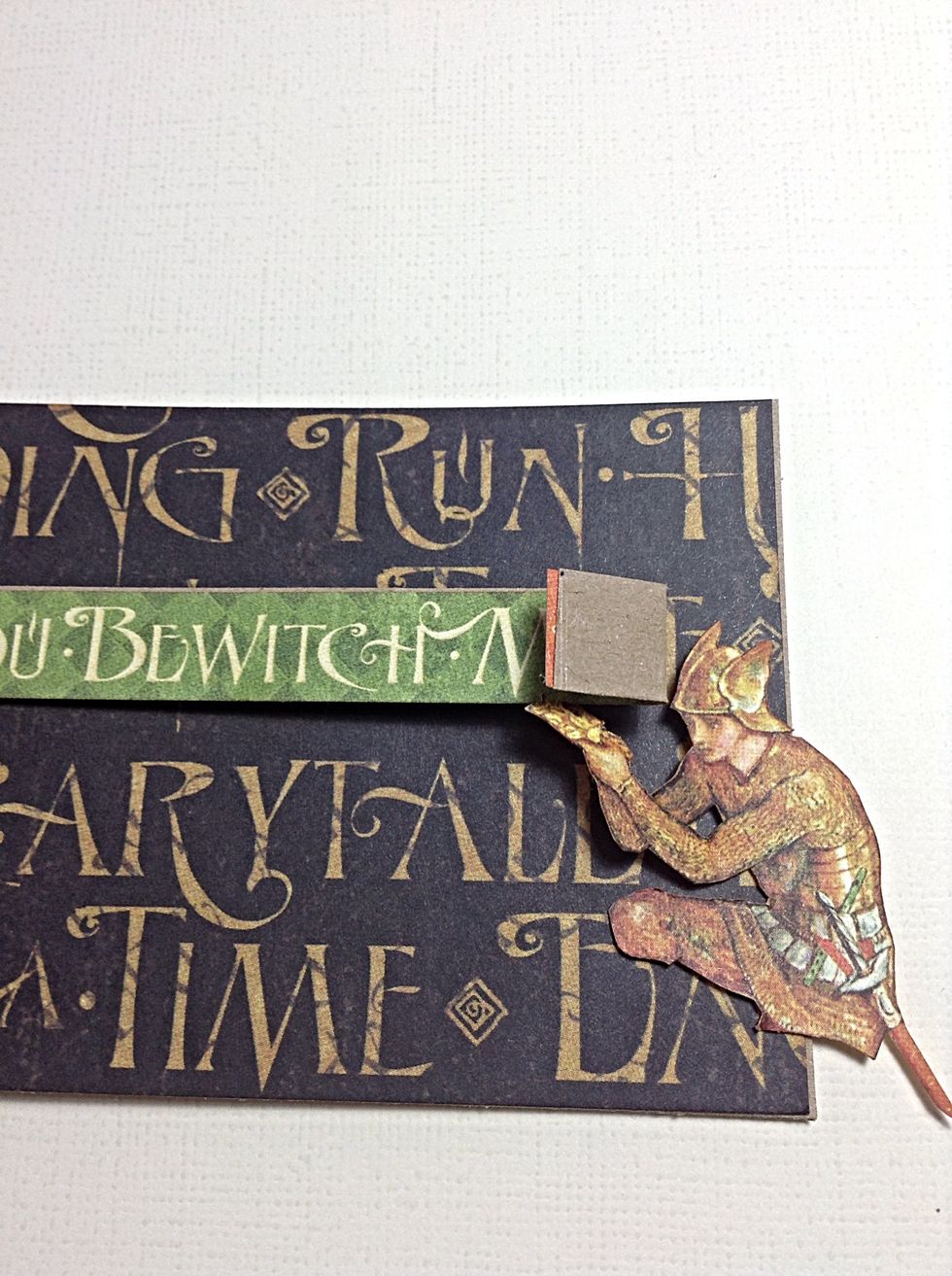 Fold the end of the paper strip.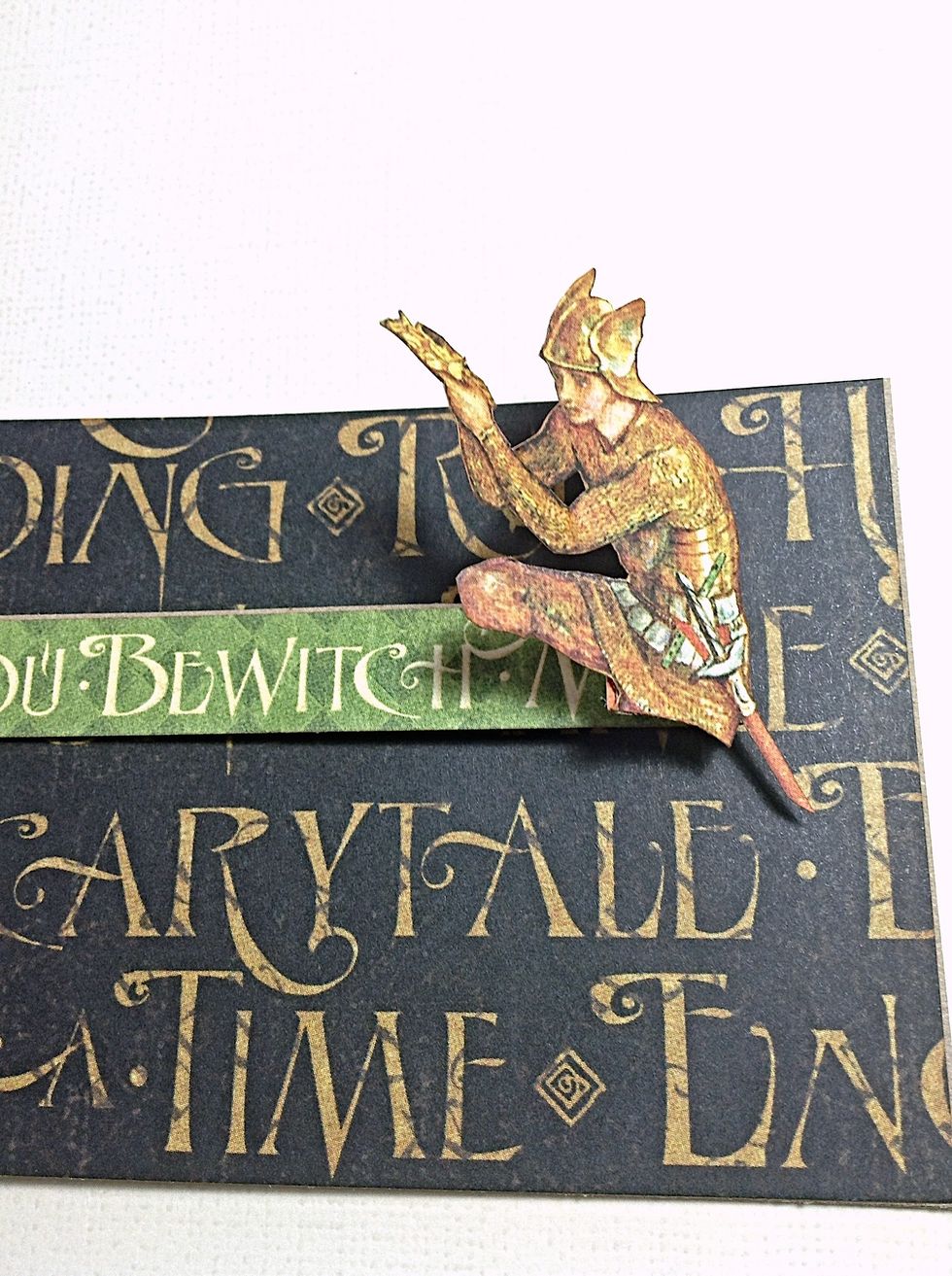 Glue image on the end paper strip.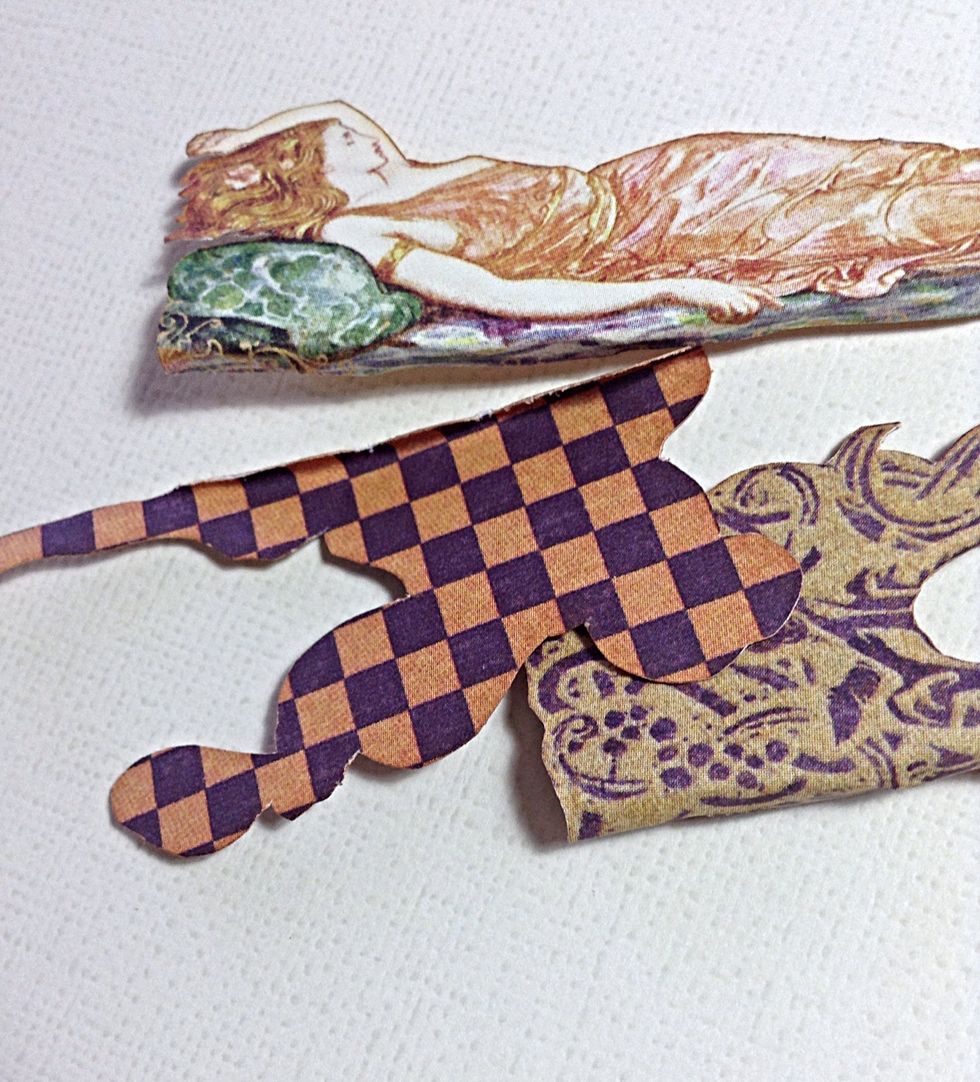 Fold the edges of these images.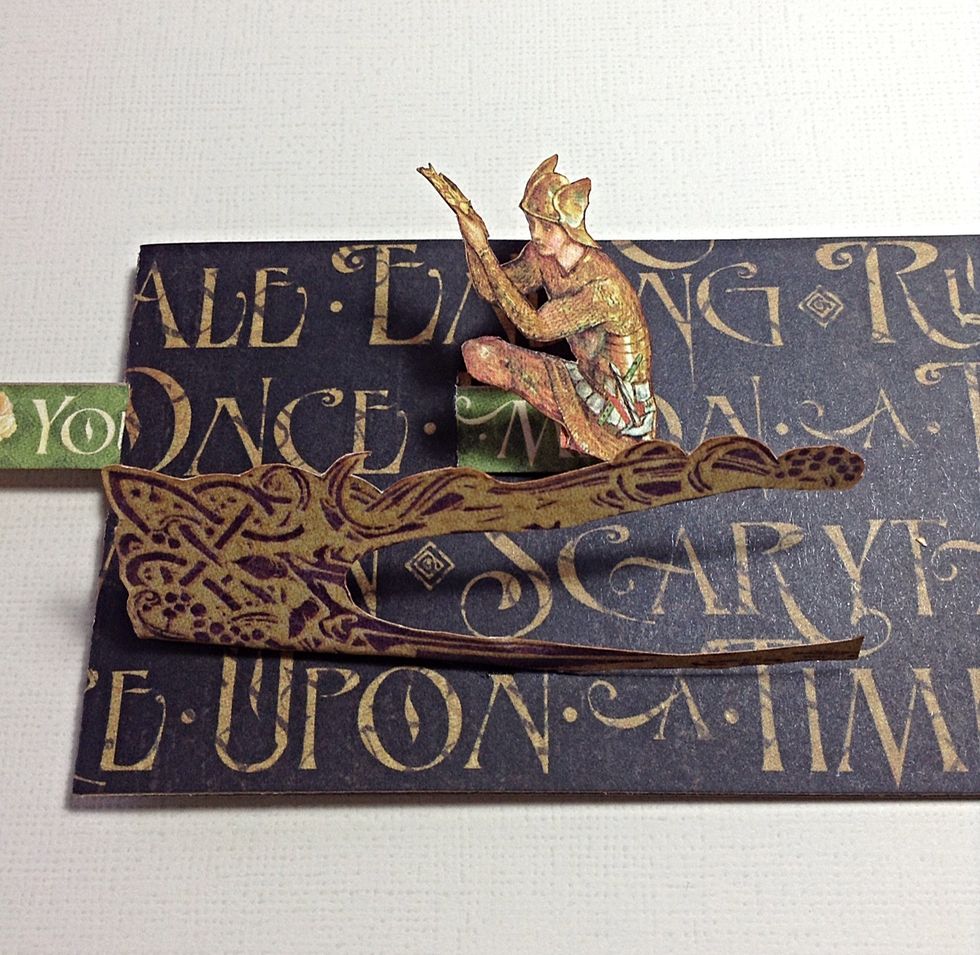 Glue them..and decorate it as you like!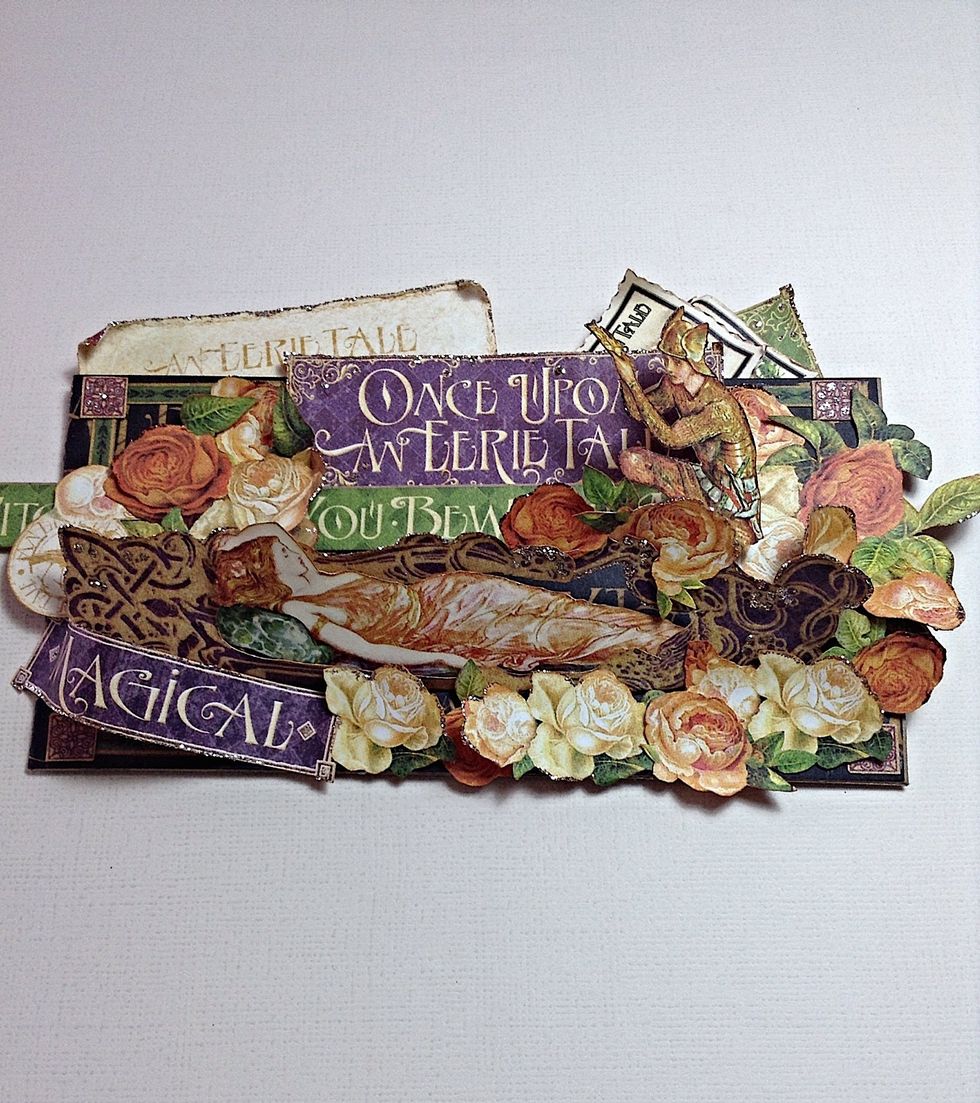 Here my card decorated...Now, we move the paper strip to the left and we move the prince..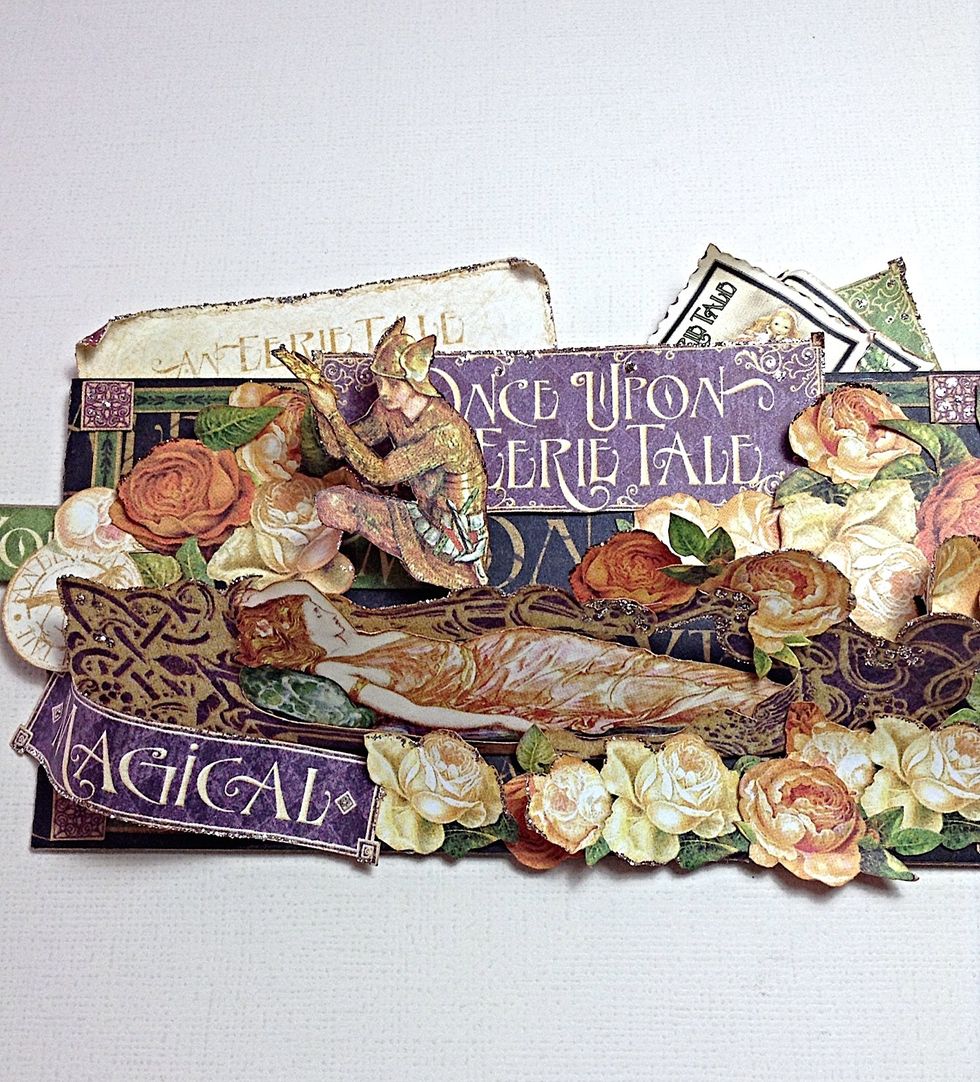 Voila!! Now the prince is next to the Lady.. :)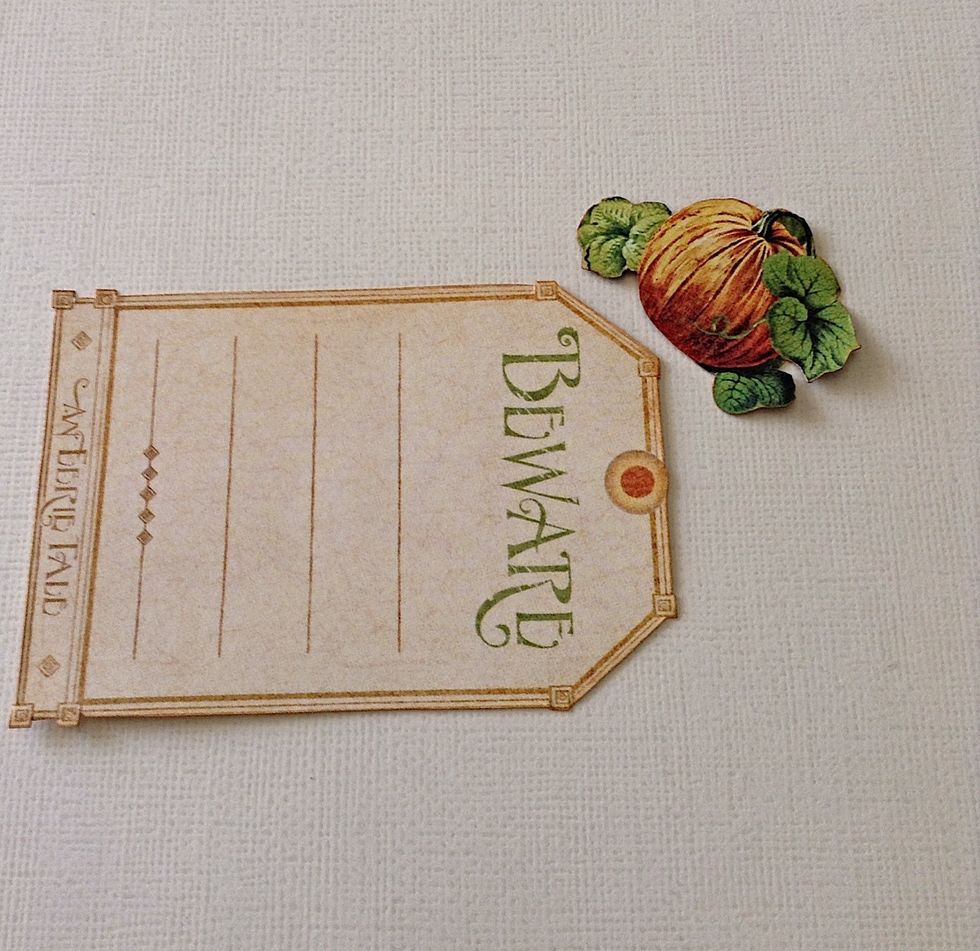 Cut a tag of the collection..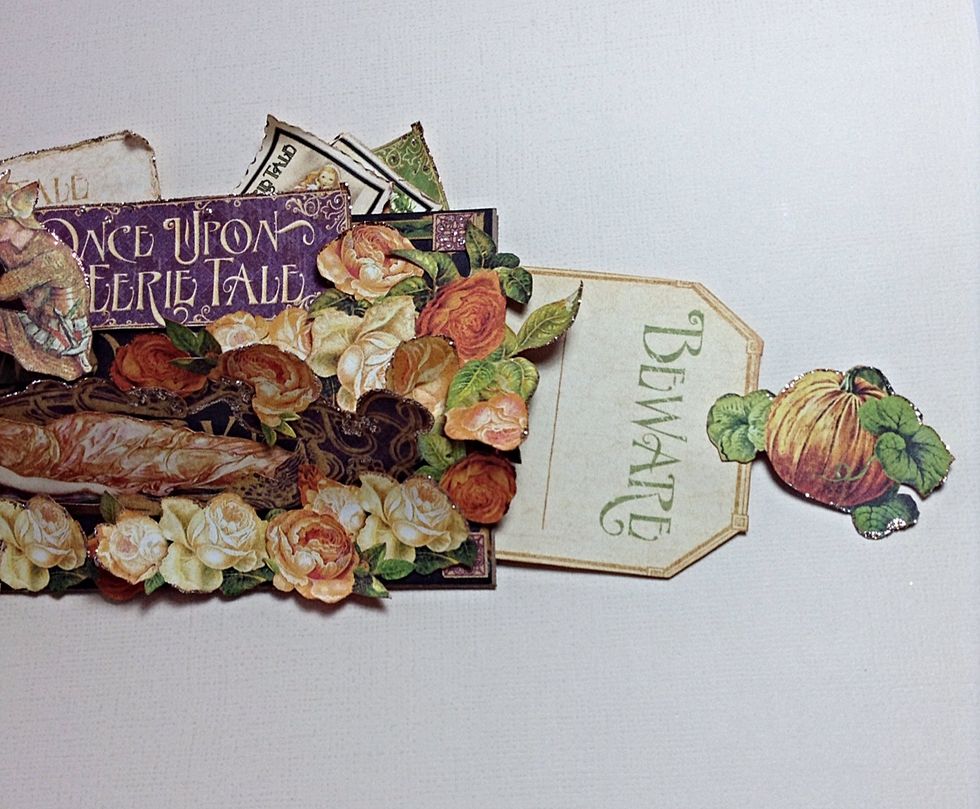 And now you can put this tag in the other side, and just use it like a greeting card!
The creator of this guide has not included tools