How to make a magic wand out of upcycled materials
Make a Magic Wand Out of Upcycled Materials
23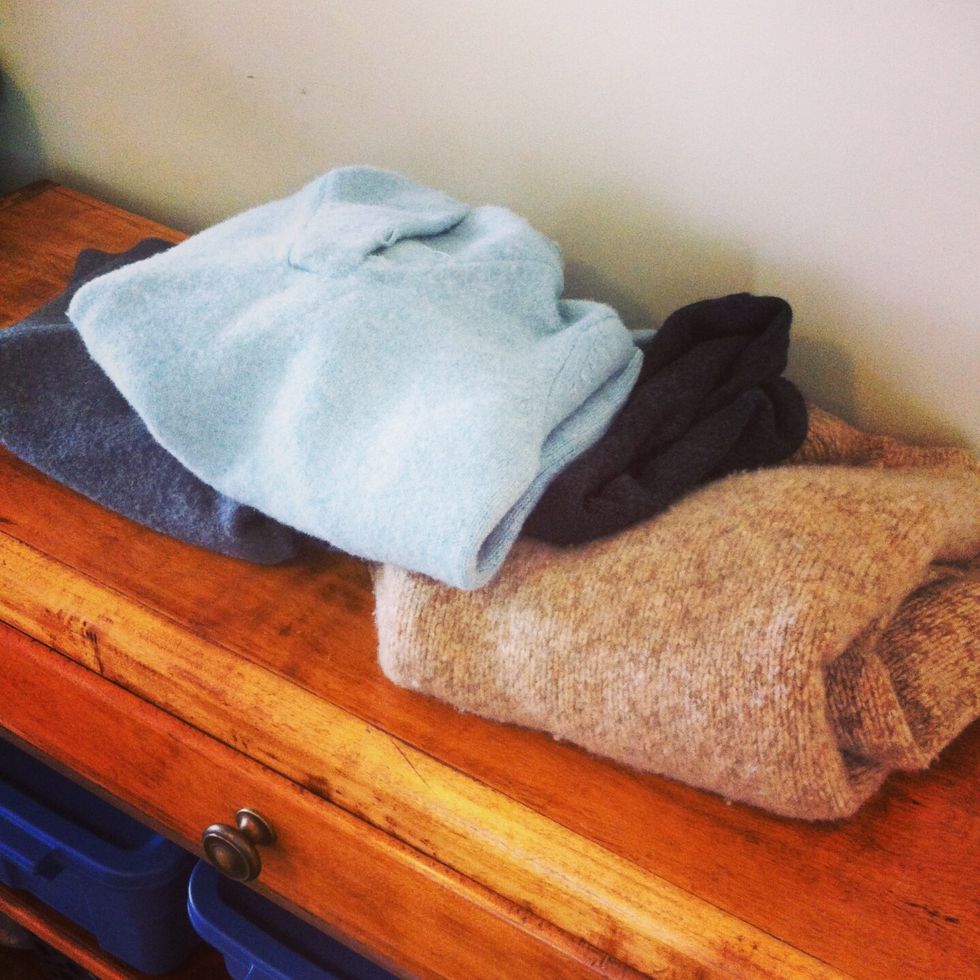 I'm always making things out of upcycled felted wool sweaters. I try to keep the scraps for smaller projects.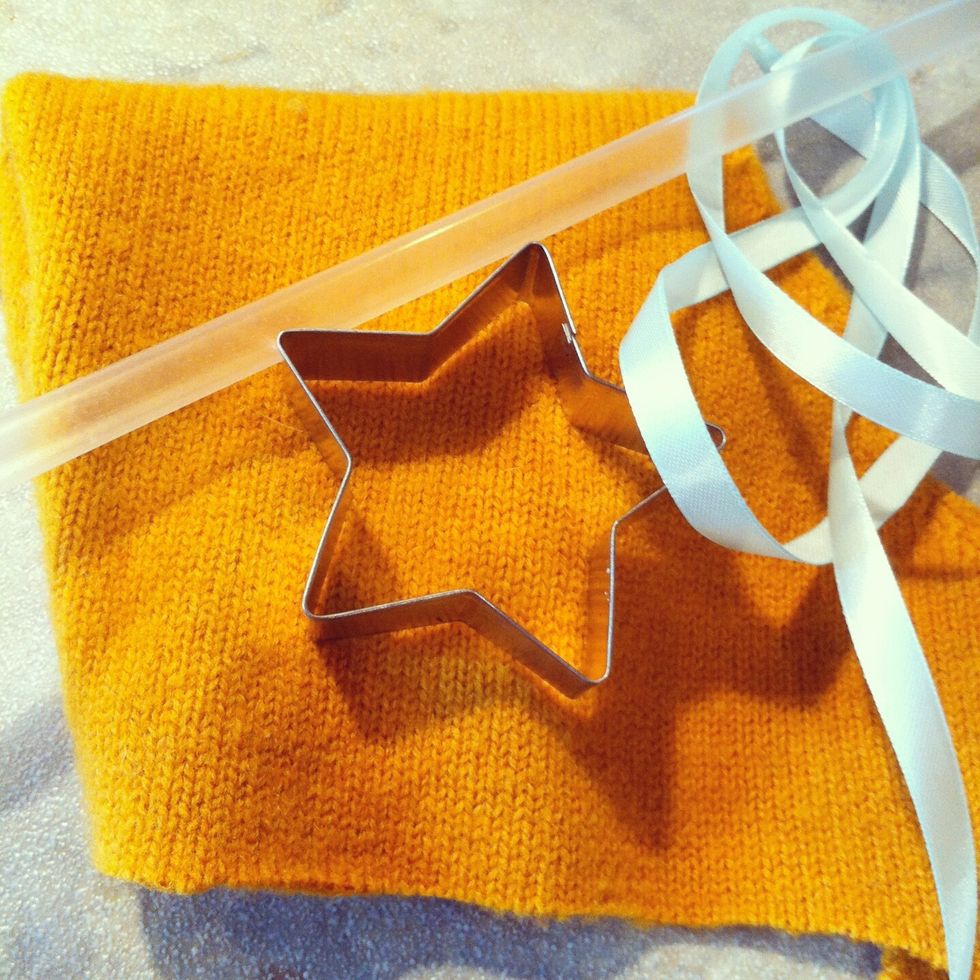 I decided to make a magic wand for a Super Hero Costume Workshop I was giving. I had a plastic tube from a flower bouquet, scrap ribbon & wool plus my trusty star cookie cutter.
I cut out two stars & stitched them together. I added 2 pieces of ribbon while stitching. I stuffed the star with Eco Fill then added white glue to the top of the tube & added the star to the top.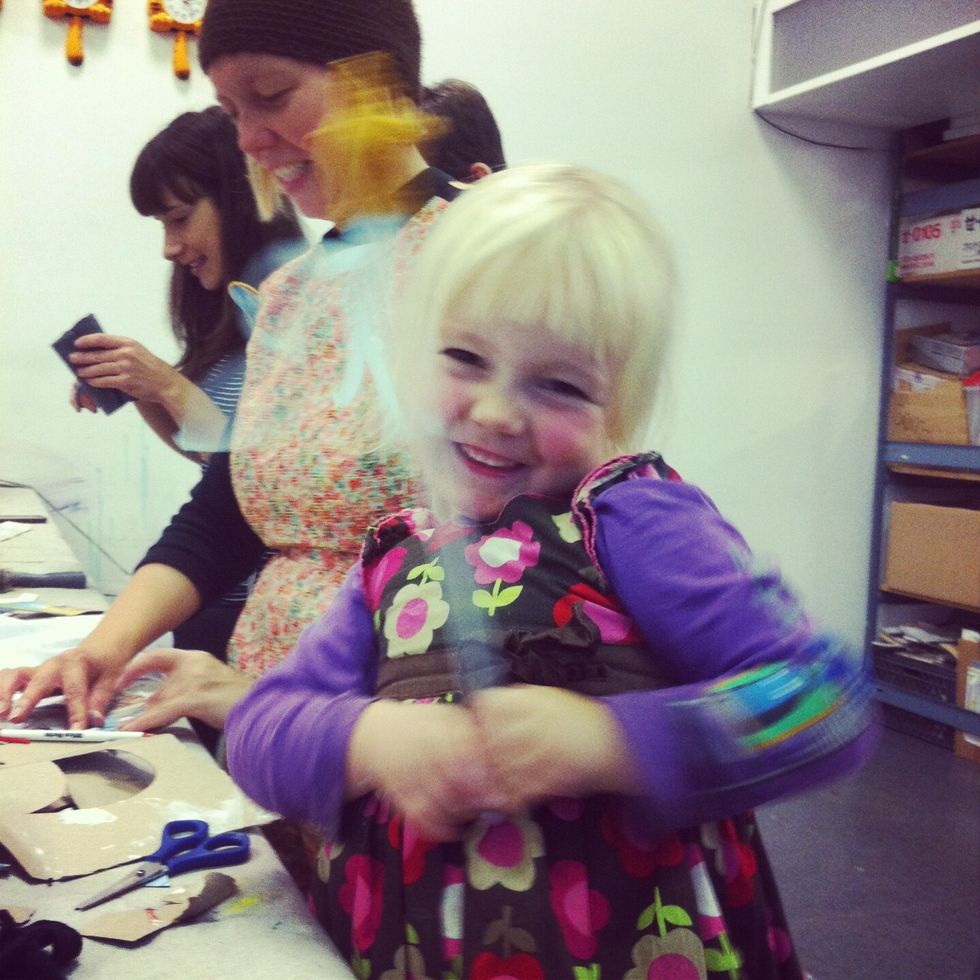 Here it is in action. The white glue helps keep the wand in one piece while it's being used.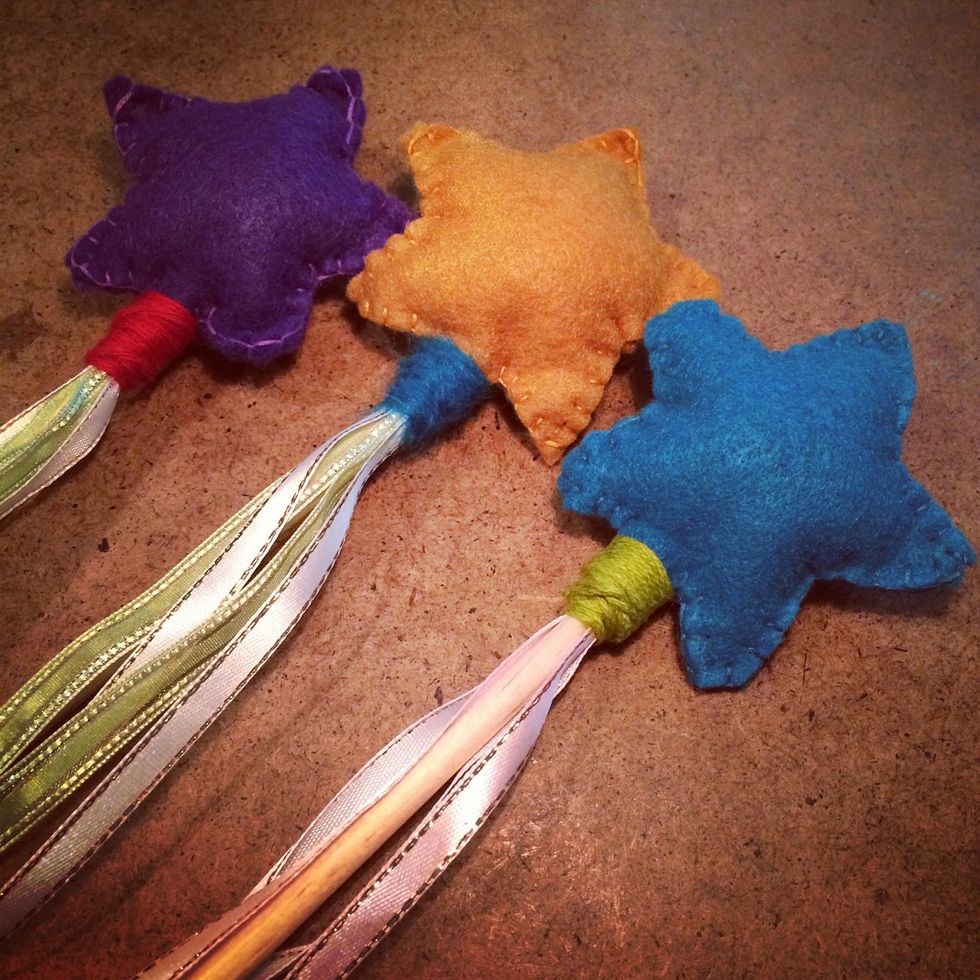 Here's another option... Use scrap felt & yarn for your wand. You can go crazy with the colours! I added the star to a dowel then wrapped it with yarn.
Plastic tube or straw
Felted wool sweater
Ribbon
Scissors
Embroidery thread
Embroidery needle
White glue
Star pattern
Eco Fill
Denise Corcoran
crafter extraordinaire. upcycler of things. coffee addict. fearless adventurer. always talking to strangers. goofball, nerd & big time giggler.