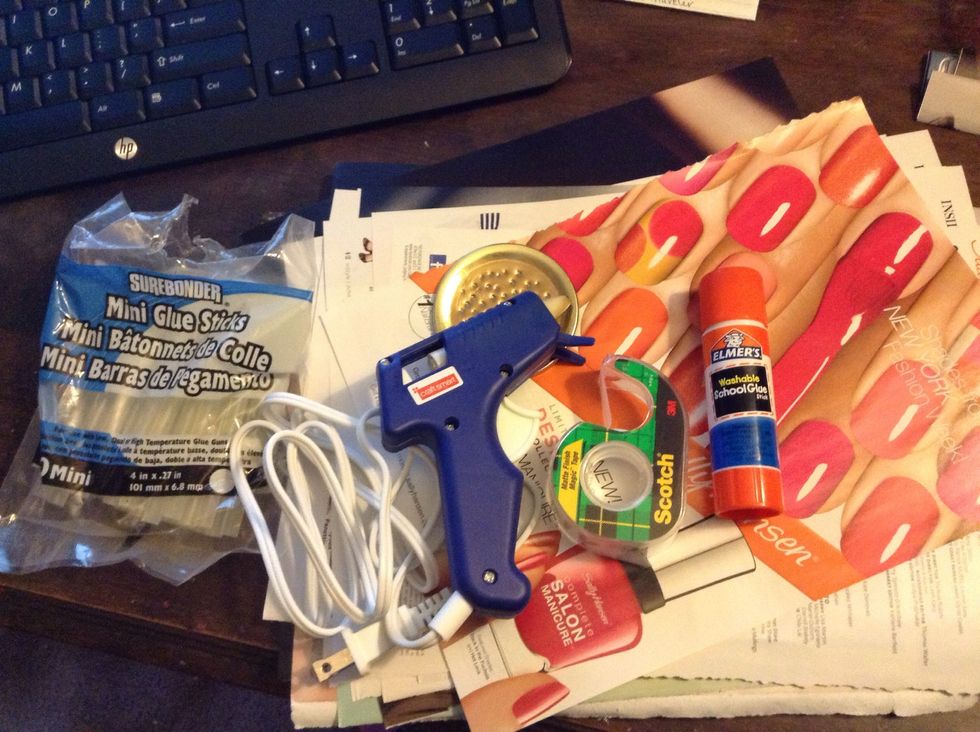 You need one or more magazines, a glue stick, tape, a hot glue gun, and the hot glue gun sticks. And time. This does take awhile.
At about 3 1/2 inches is when a strip of paper goes around once. You can make the base as big or as little as you want.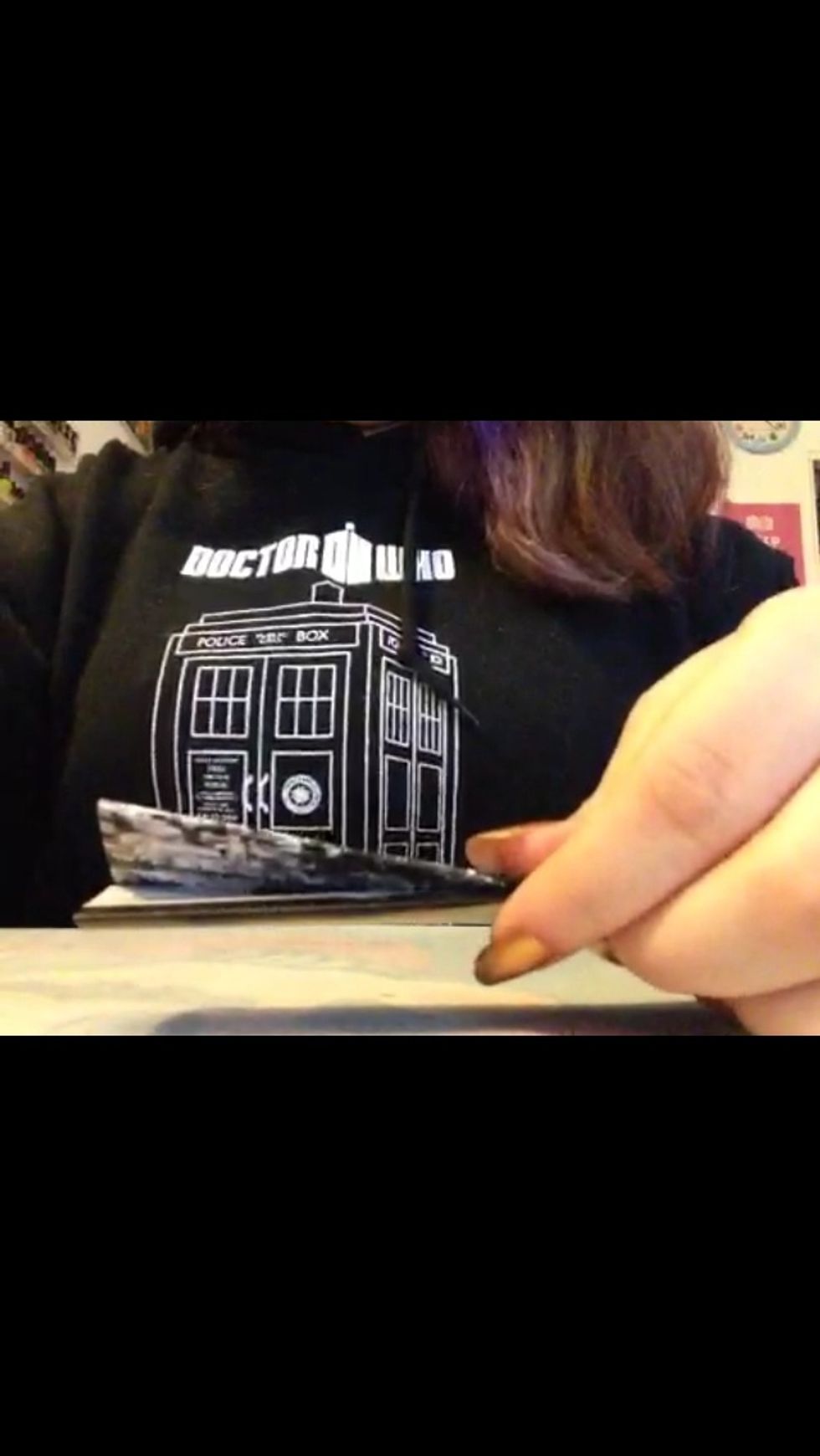 Opening like this.
When you start the wall you need the little opening in the strips. You use the hot glue and tuck the next strip in the opening.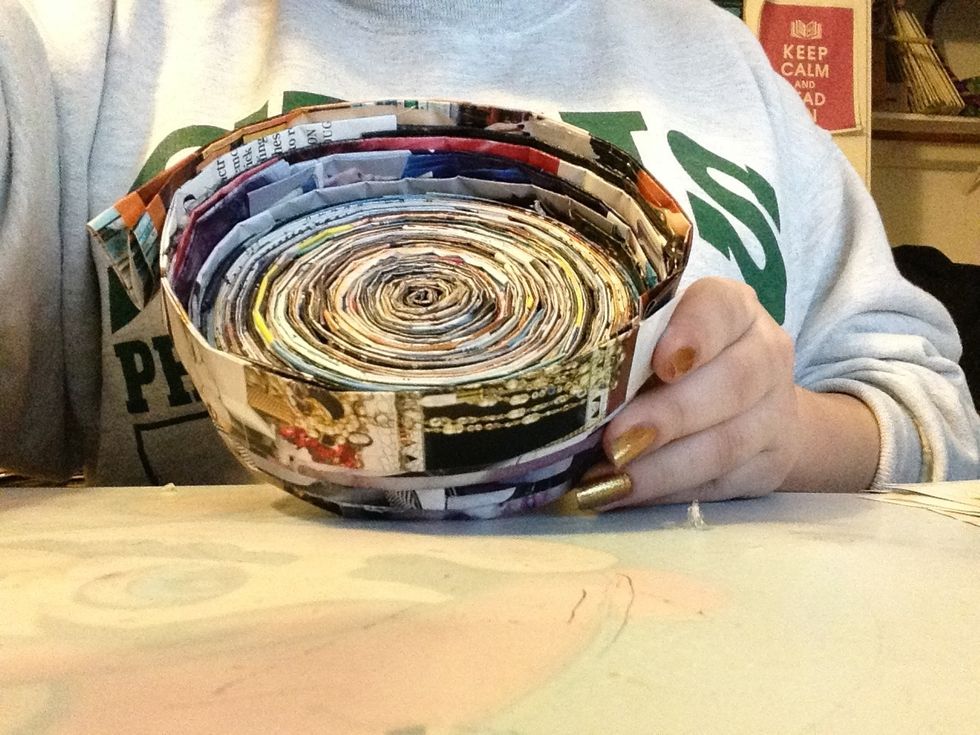 How it looks so far.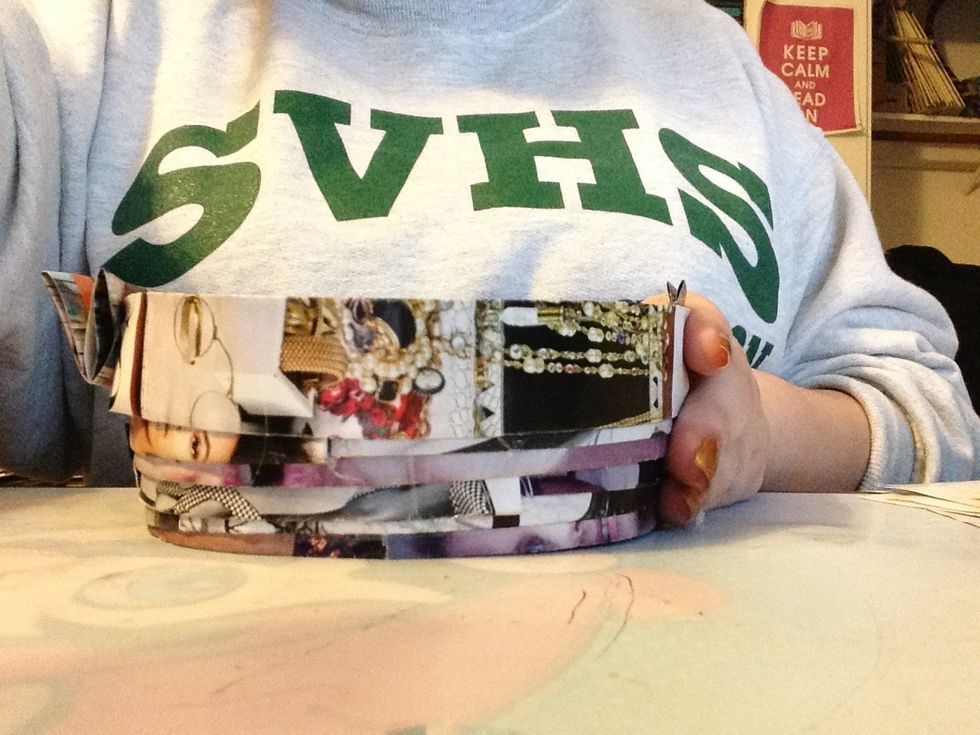 From the side.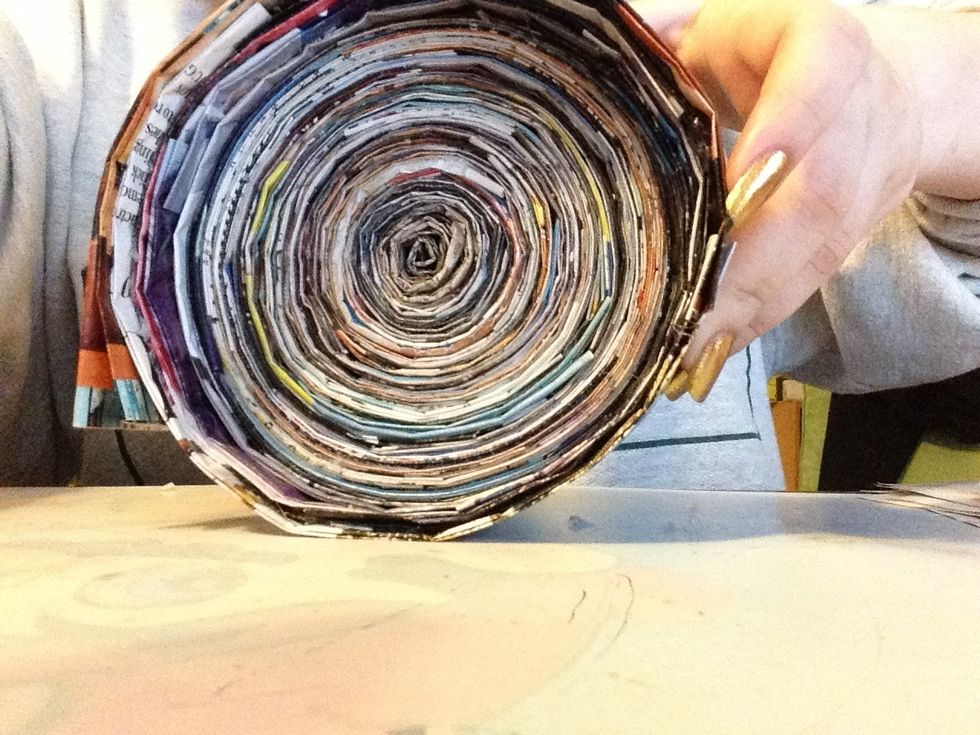 The inside.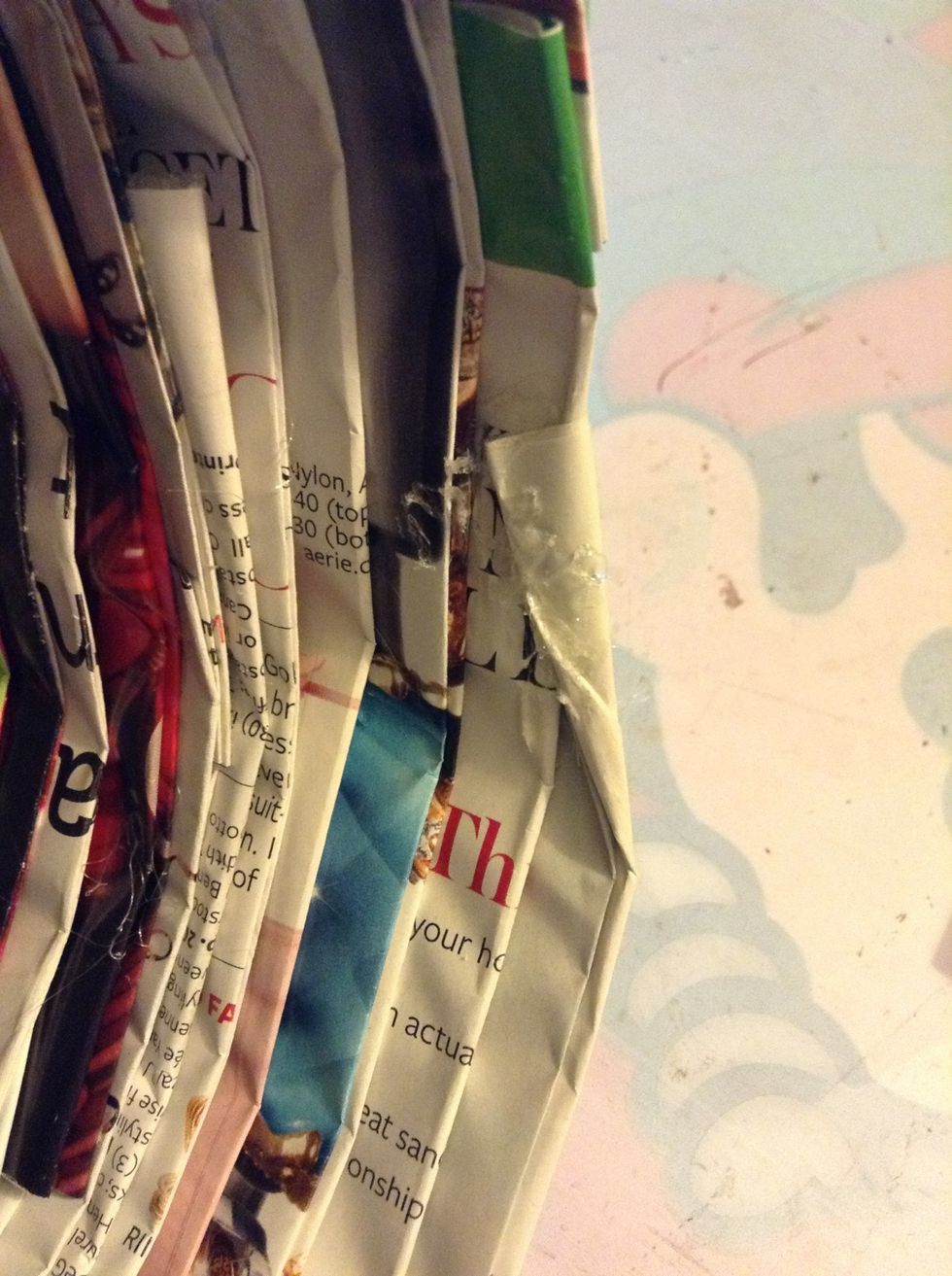 This is how you end it. You don't have to if you like the loose tab.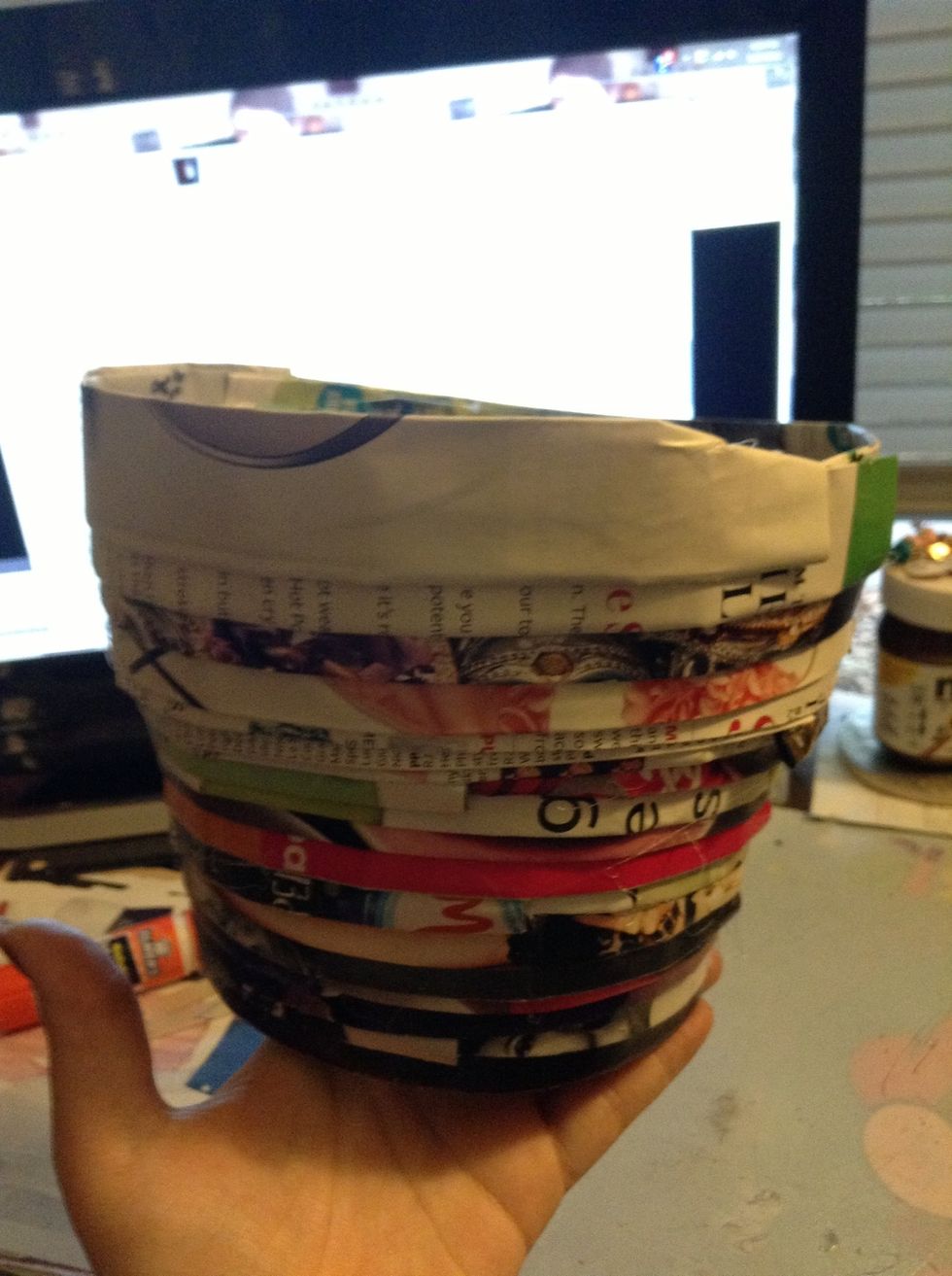 TA-DA. My awesome slightly lopsided magazine bowl.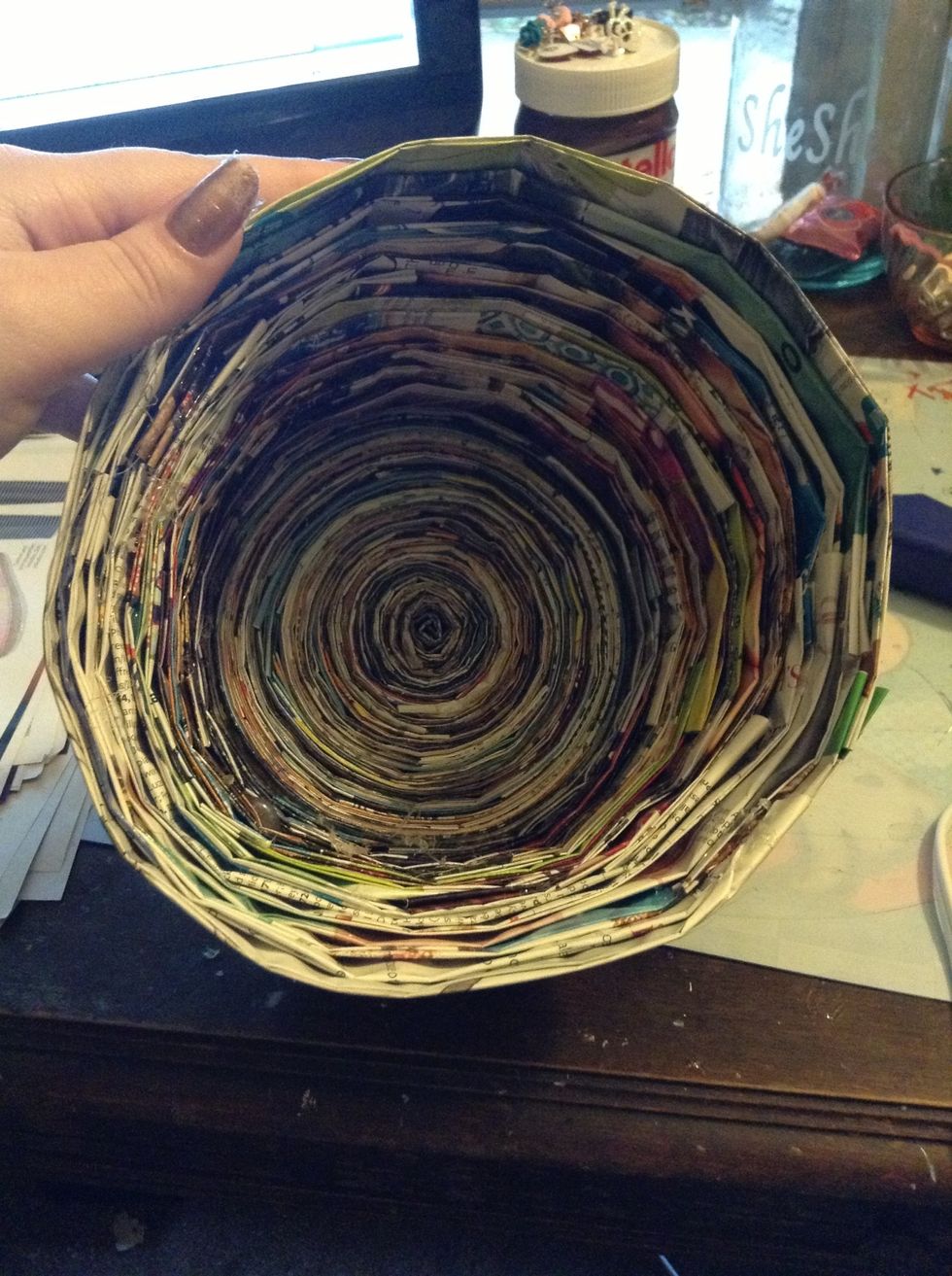 Inside.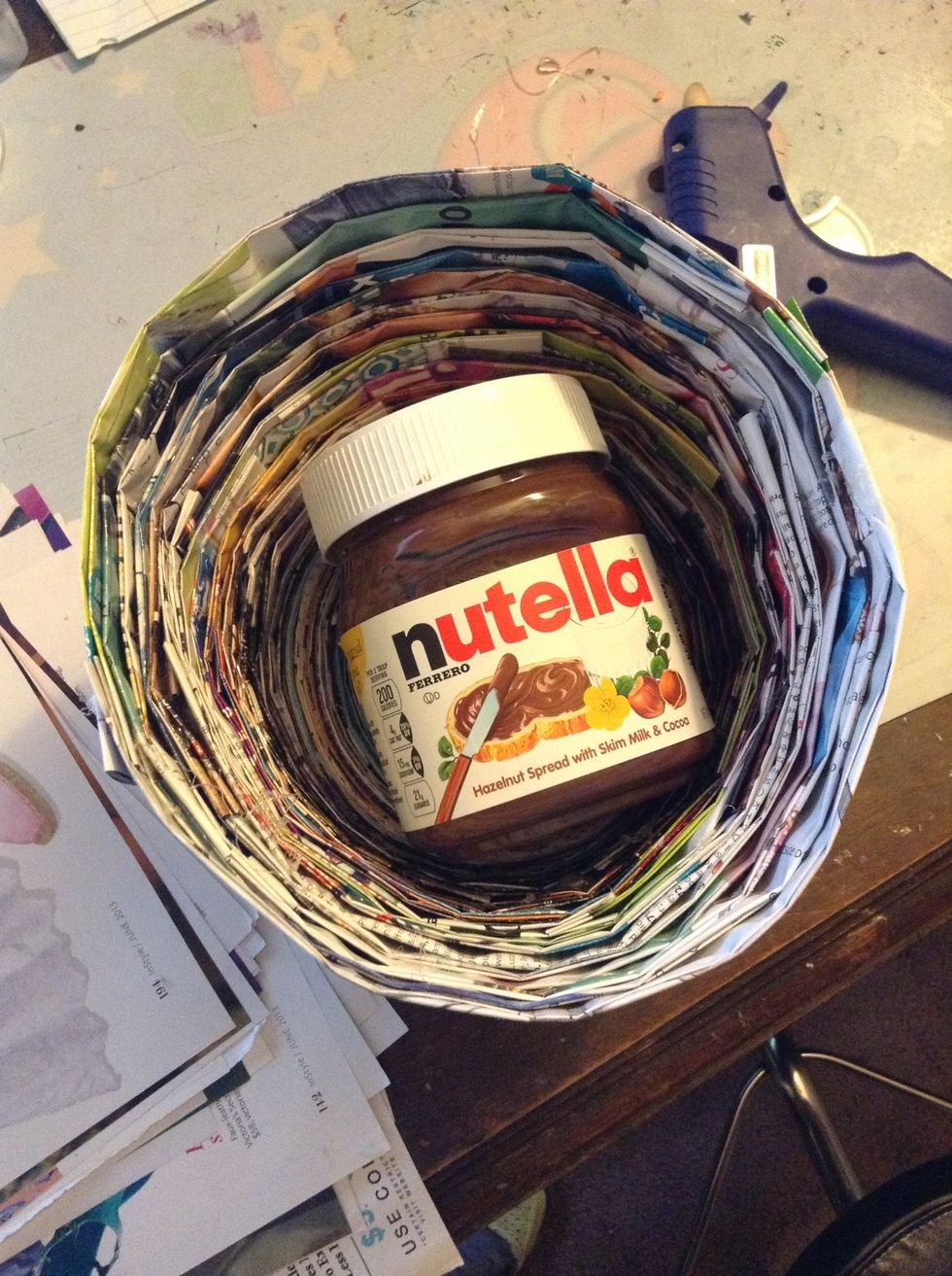 With a Nutella jar for size comparison.
This is a bowl I made a while back. It's about the same size. I use it to hold my bracelets, hair ties, watches and that stuff.
OPTIONAL. You can get a spray sealant, I have Mod Podge Clear Acrylic Sealer in matte. You just spray over it. I waited a few hours and resprayed. (10 times-I'm paranoid.) It'll just protect the bowl.
A couple magazines
Glue stick
Hot glue + gun
Optional- a sealant