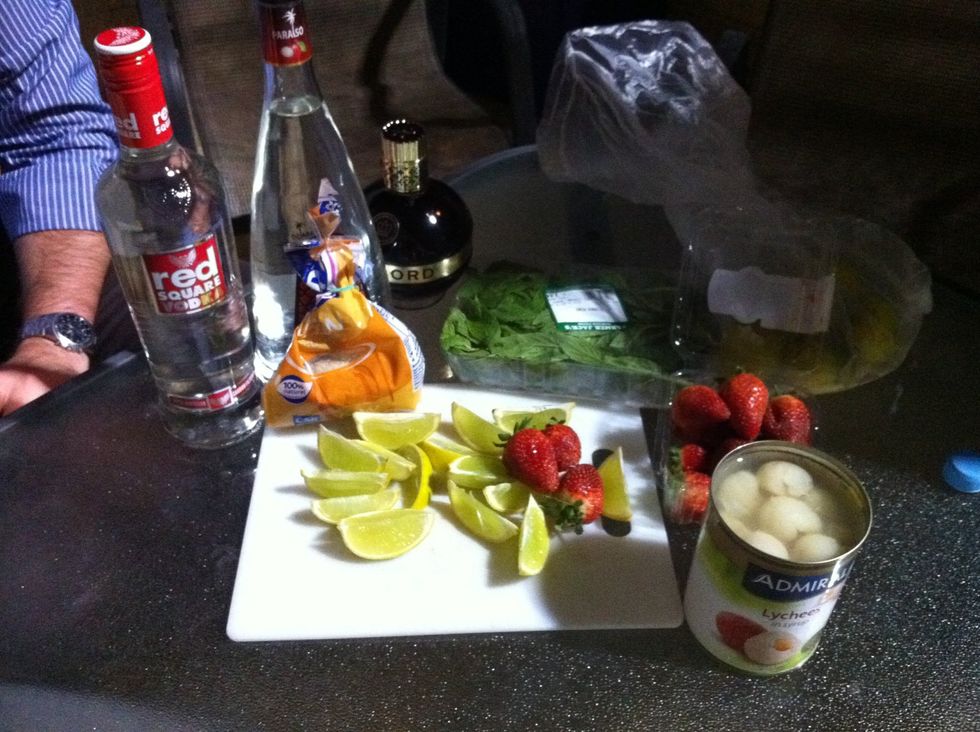 Ignore the mint.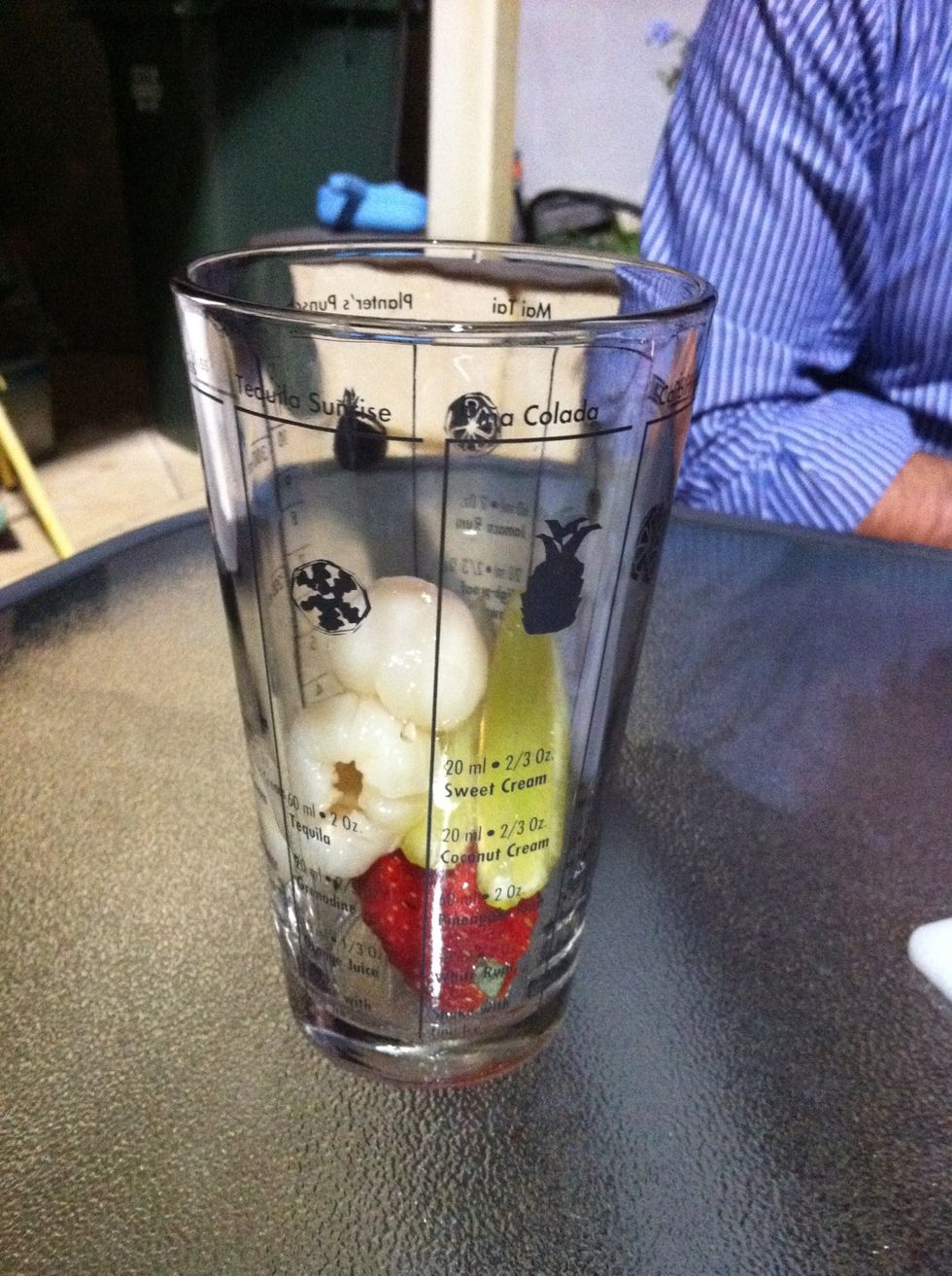 Put the fruit in your muddling cup.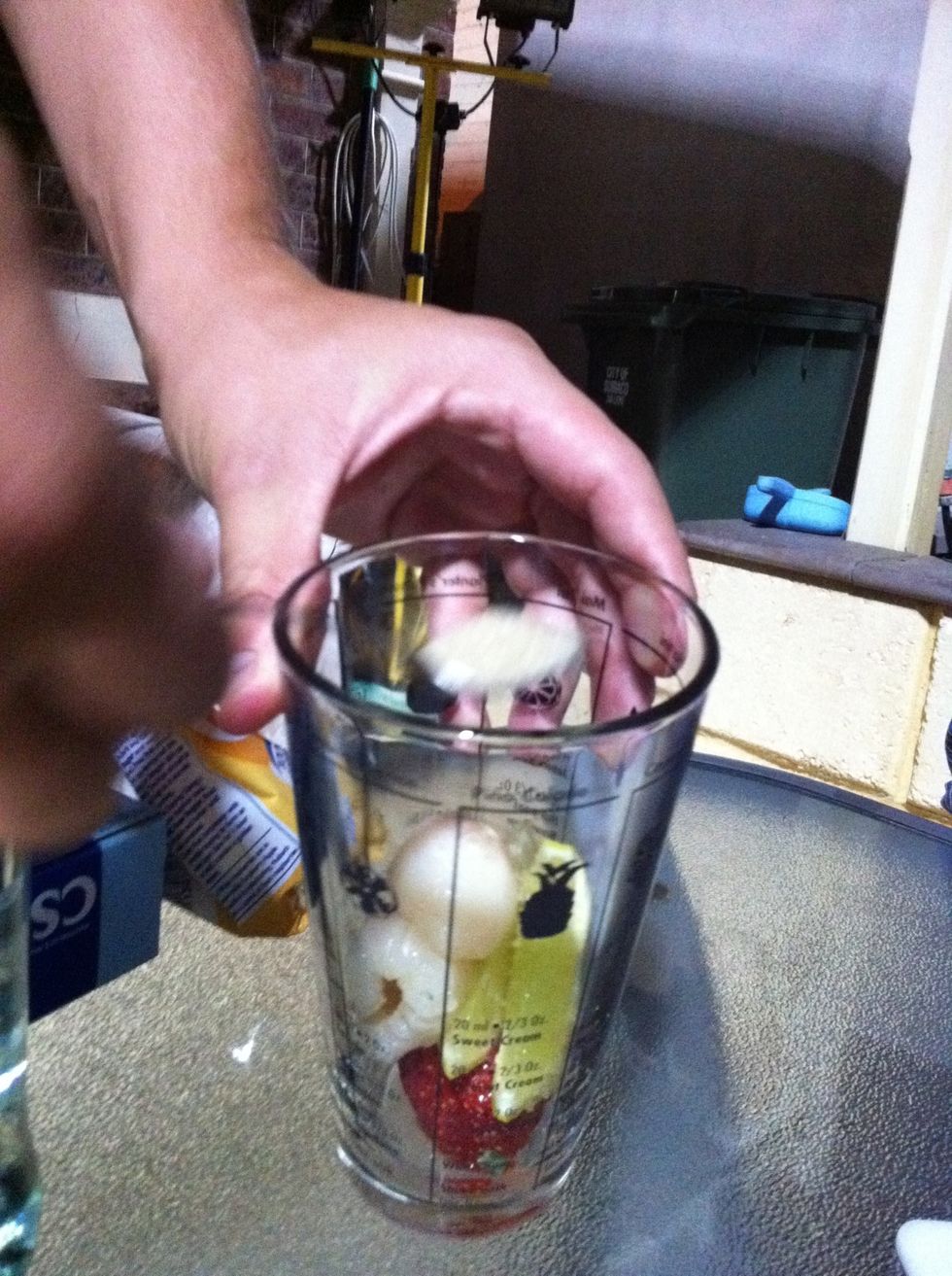 Add the sugar.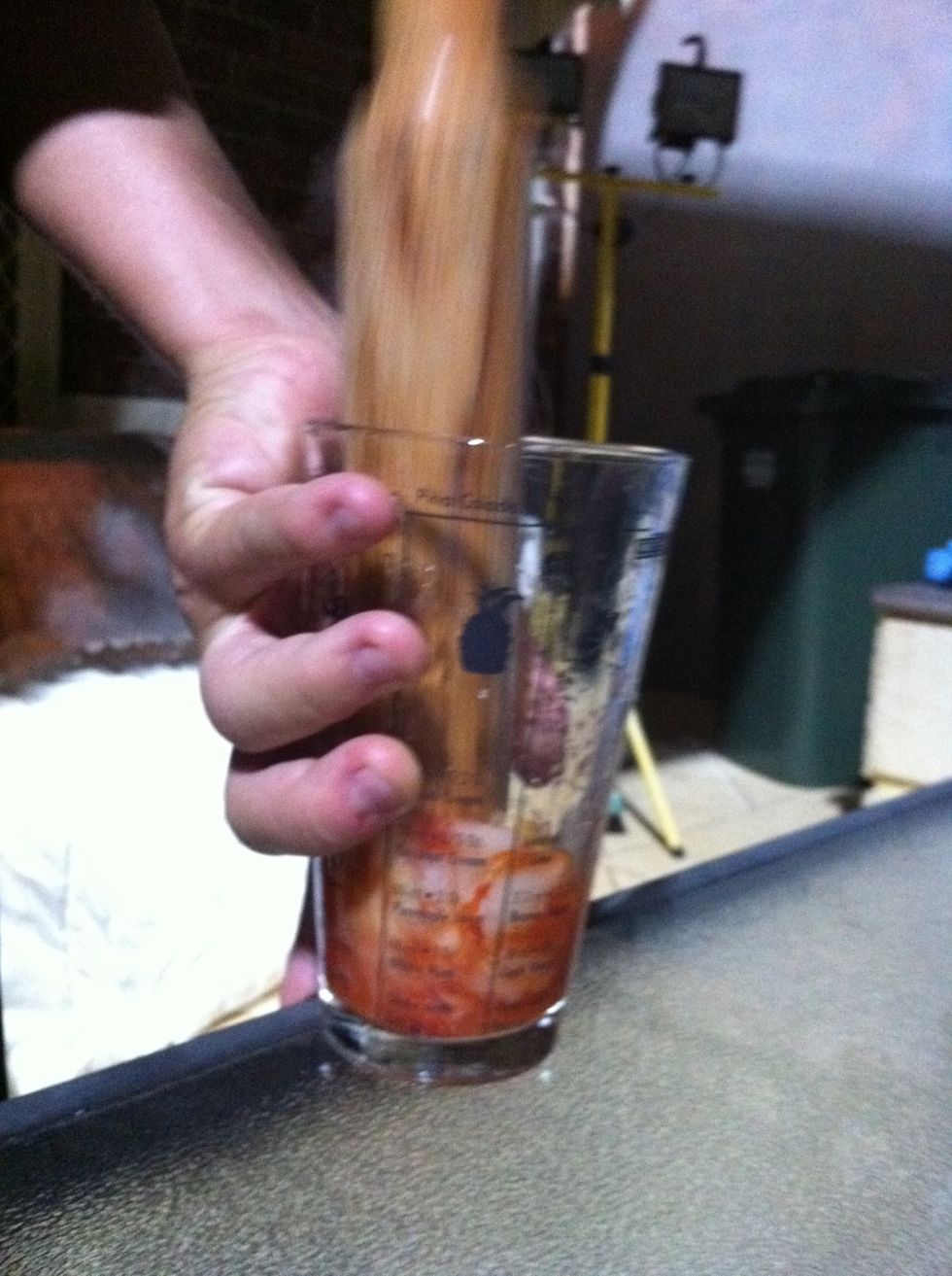 Muddle baby. Till your fruit is squished.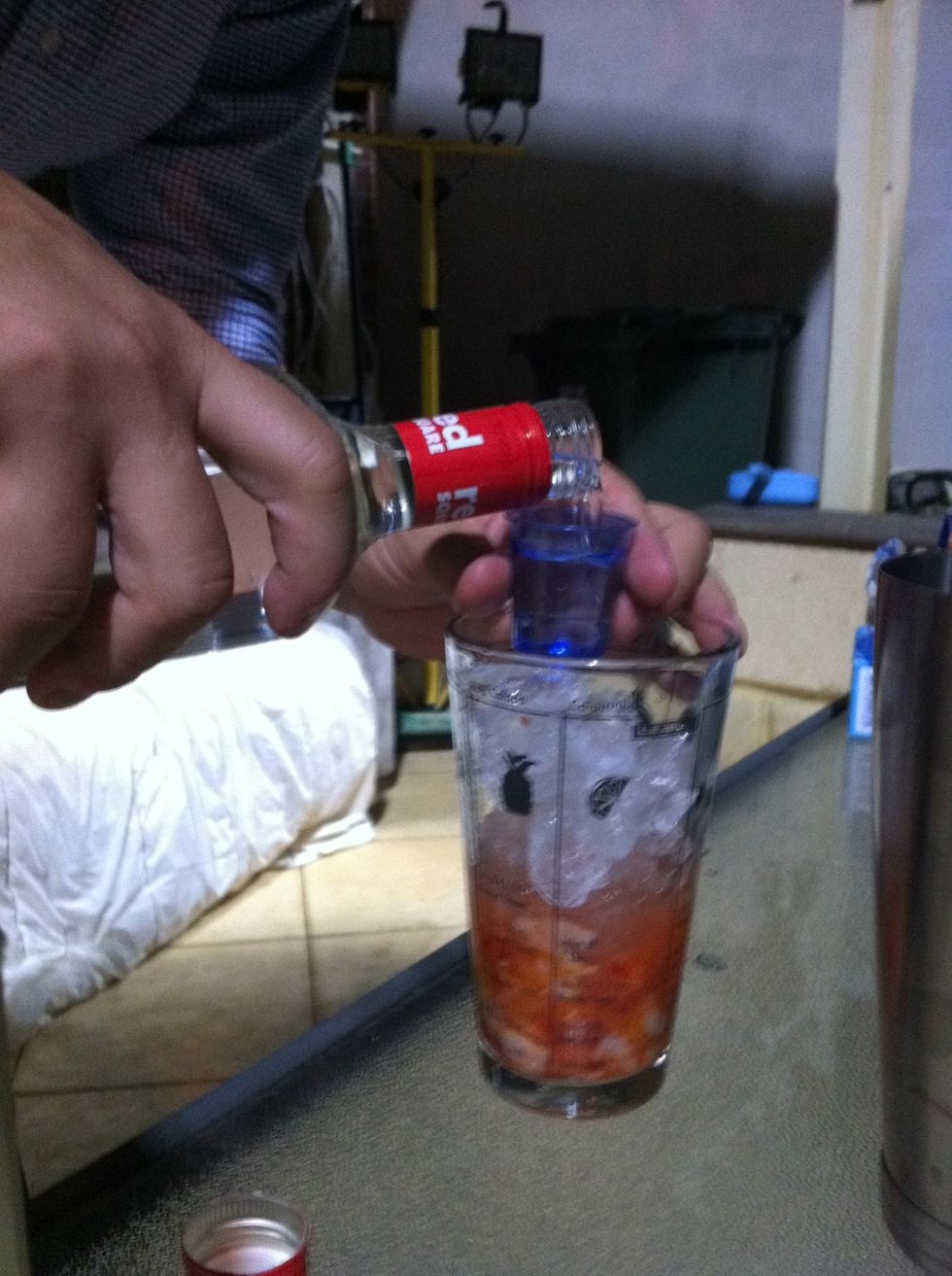 Add the booze. One.
Two.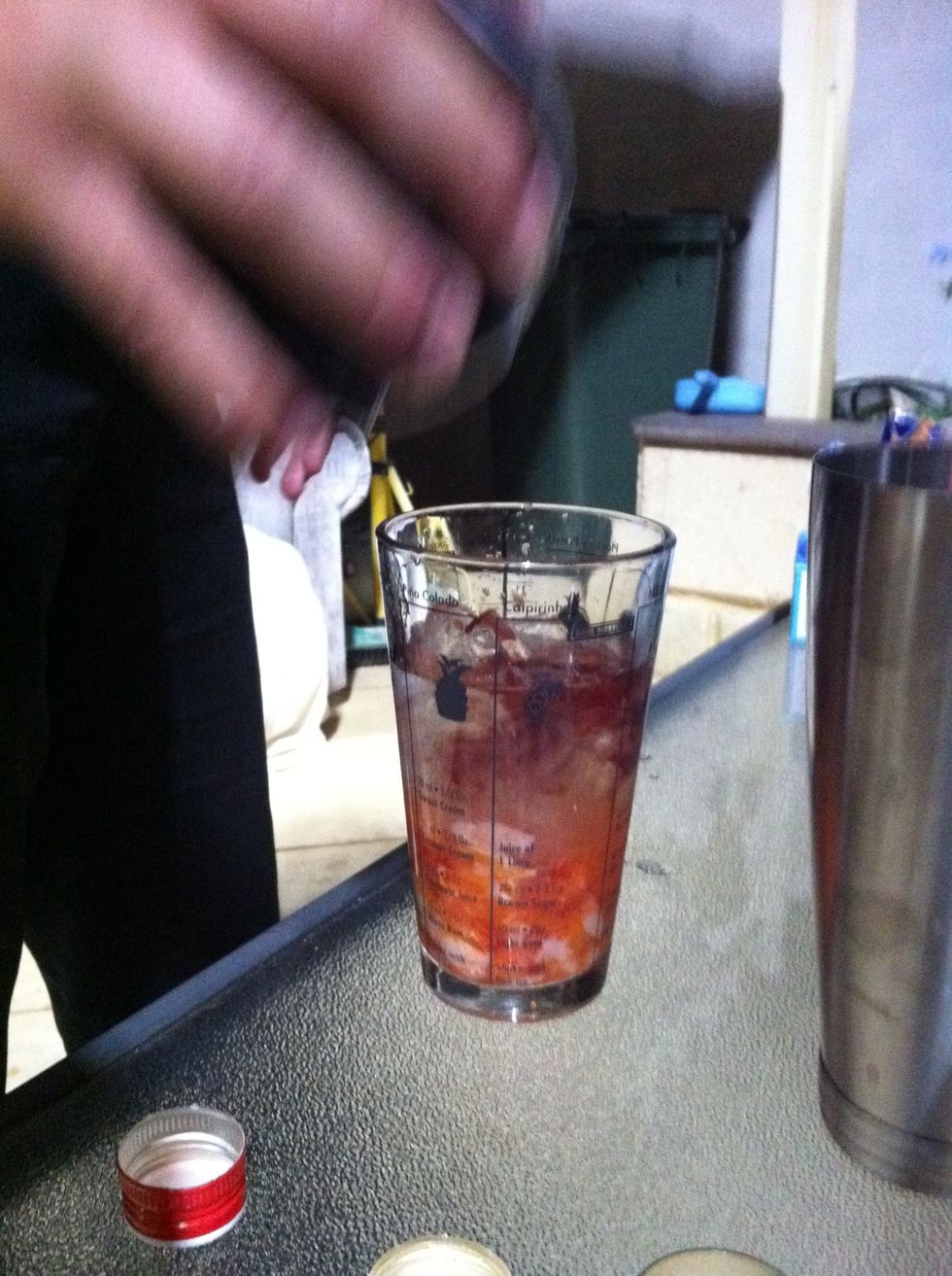 Three.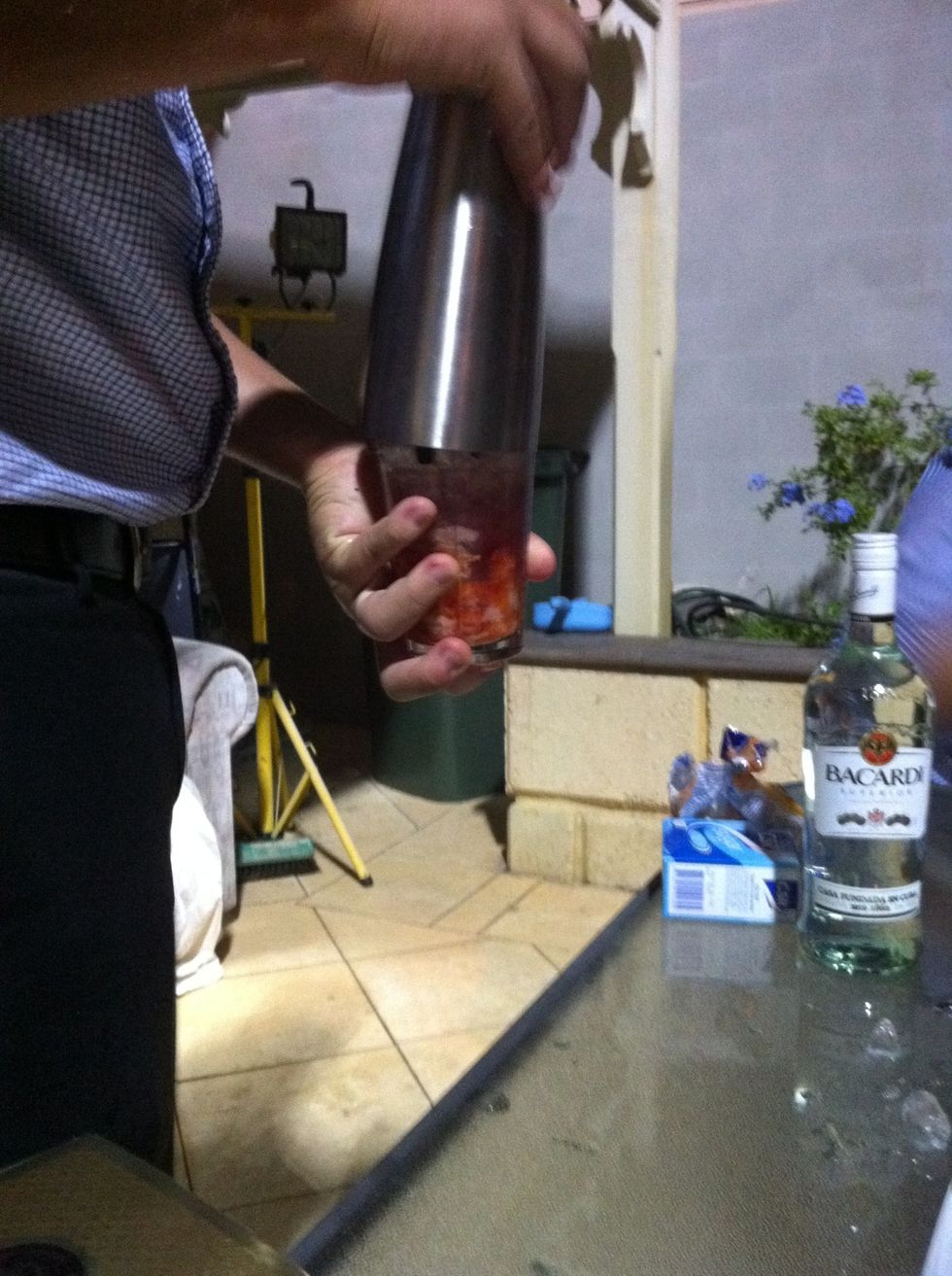 Add the ice. Pop on your shakin' lid (note one side is flush with the muddling jar).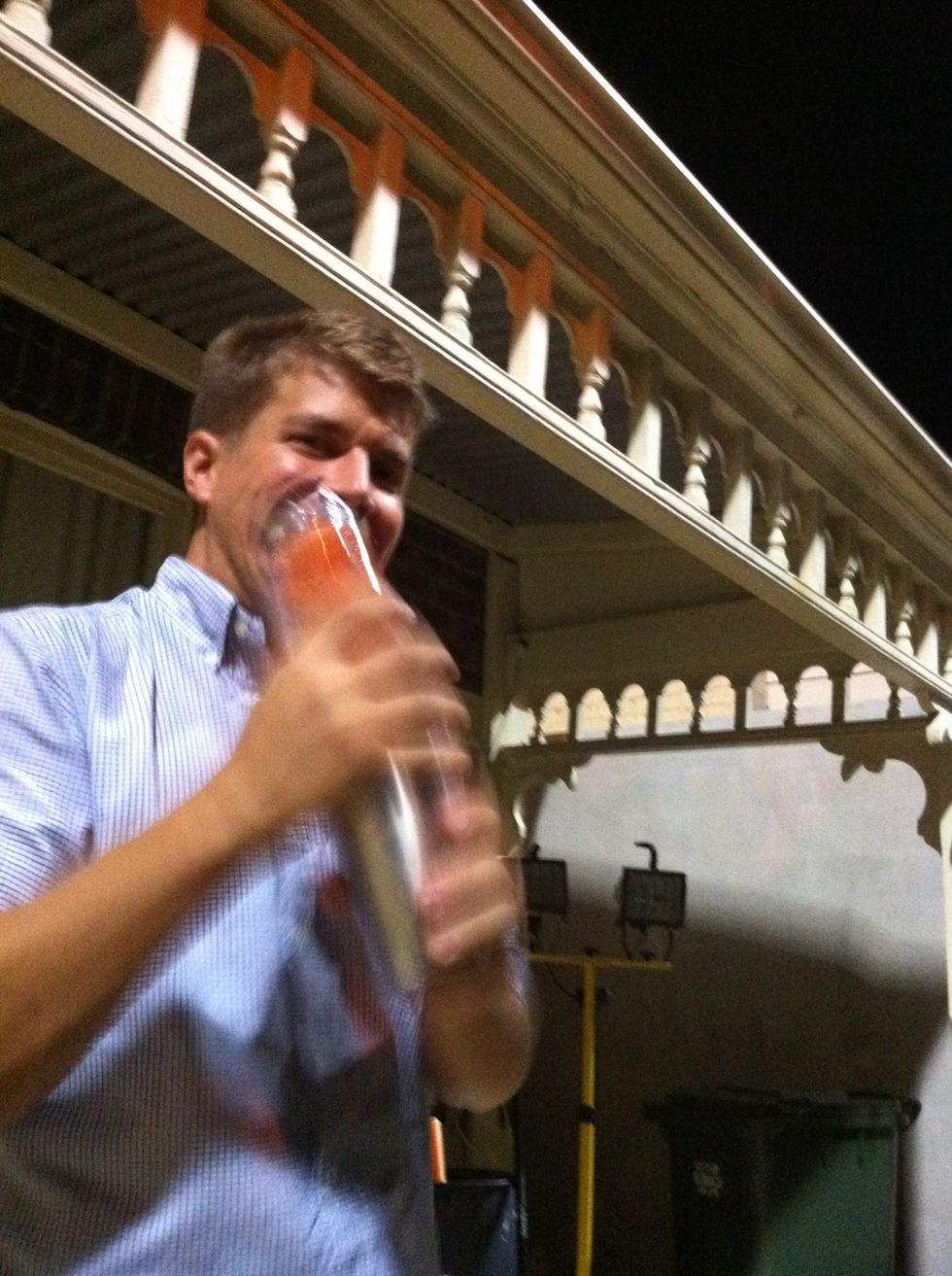 Kindly offer you cocktail 8 seconds of over-shoulder shaking.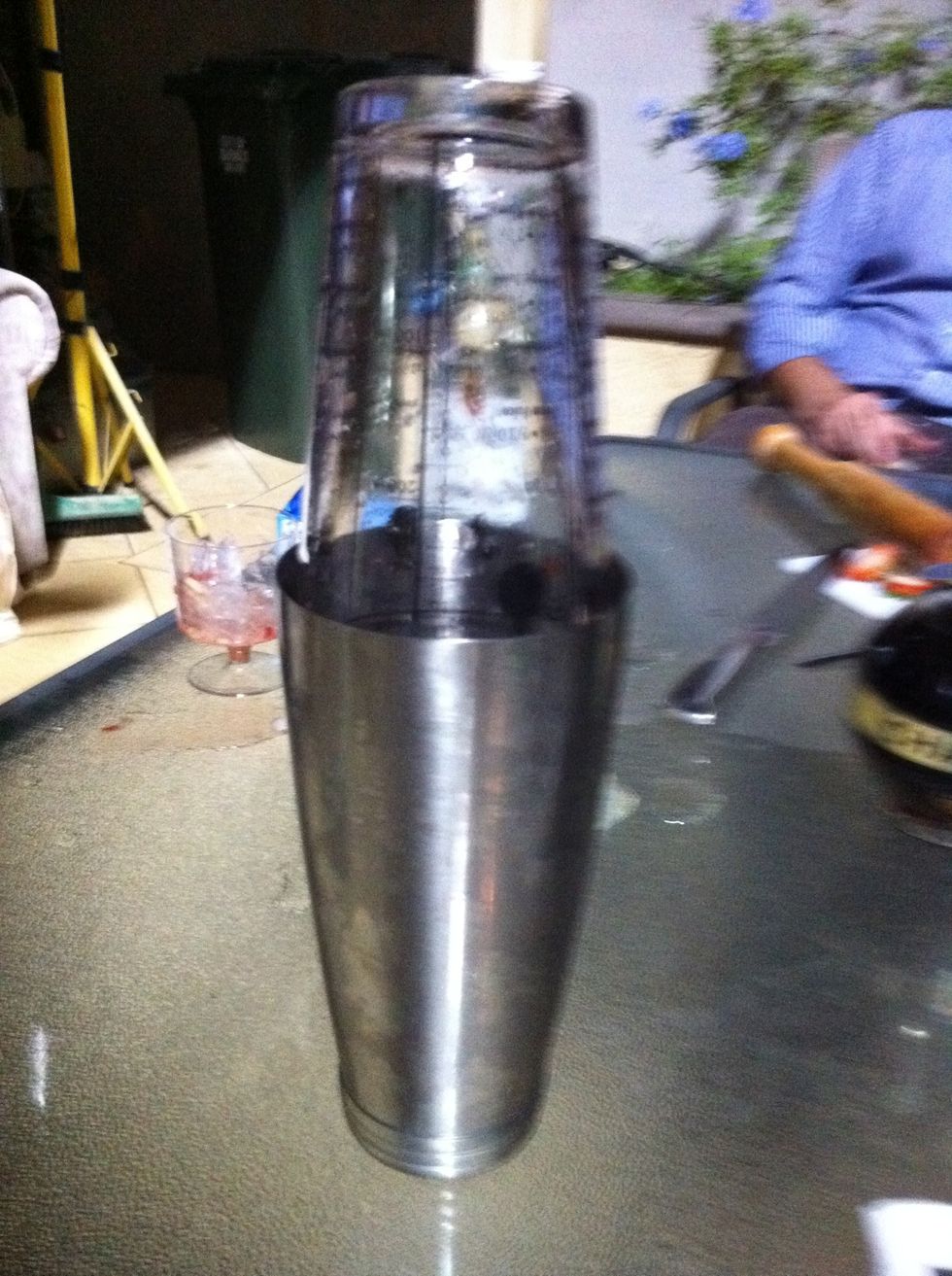 Put your shaker down, lid-side down. Please.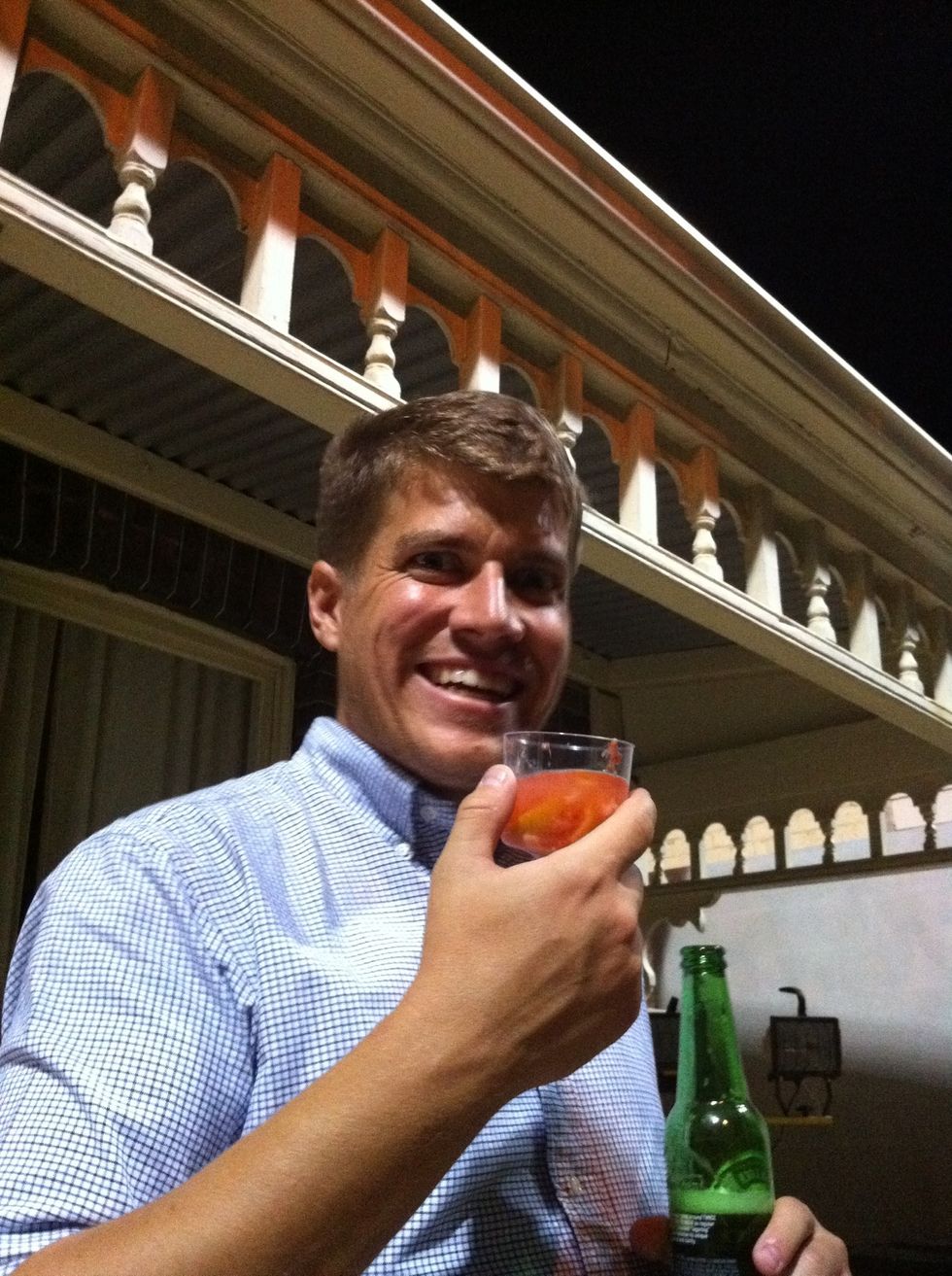 Pour and enjooy!
1 strawberry
2 lime wedges
2 lychees
1 tsp sugar
30ml vodka
15ml lychee liqueur
10ml chambord
Big scoop ice