Make a Luscious Red Velvet Cake With Frosting
79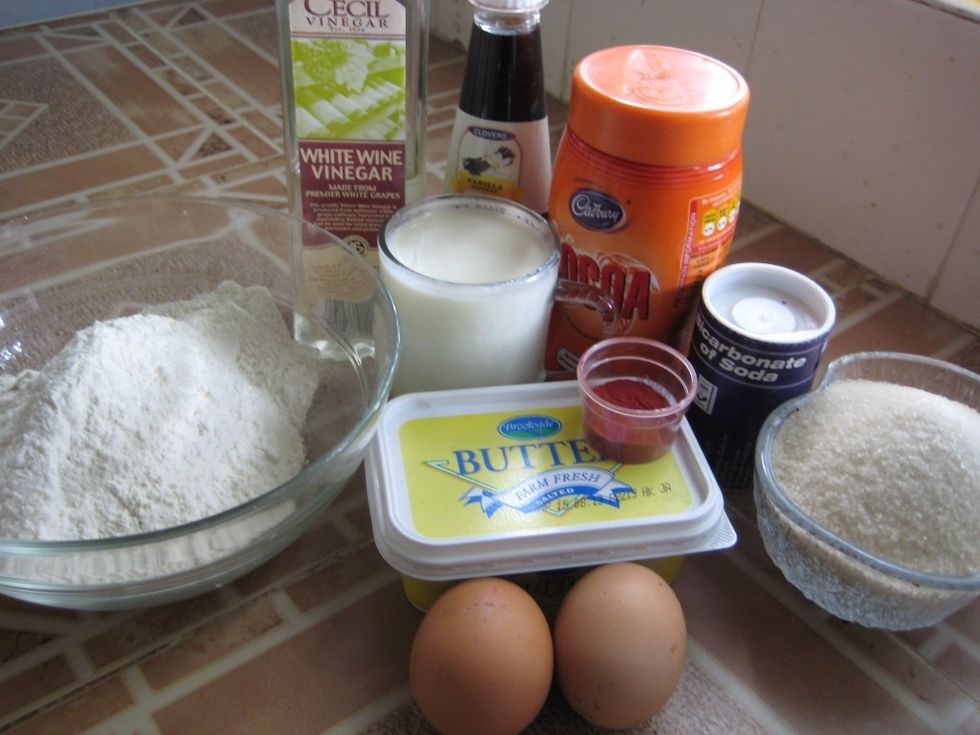 The main ingredients group photo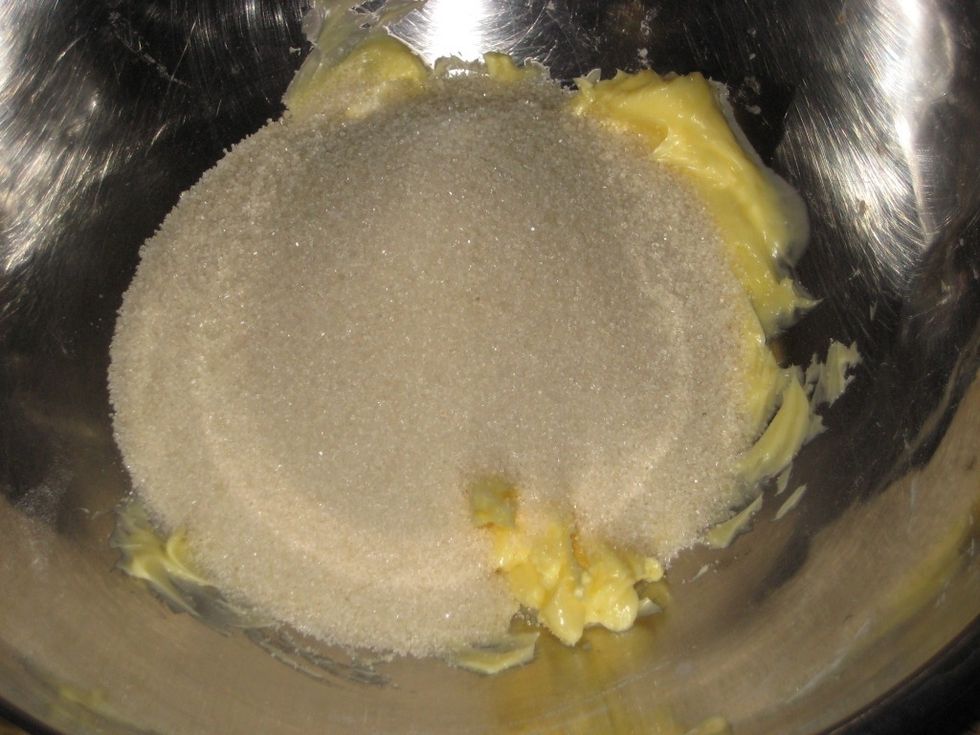 In a bowl combine the sugar and softened butter. To soften you can pop the butter in the microwave for about 15 seconds(depending on how hard it is)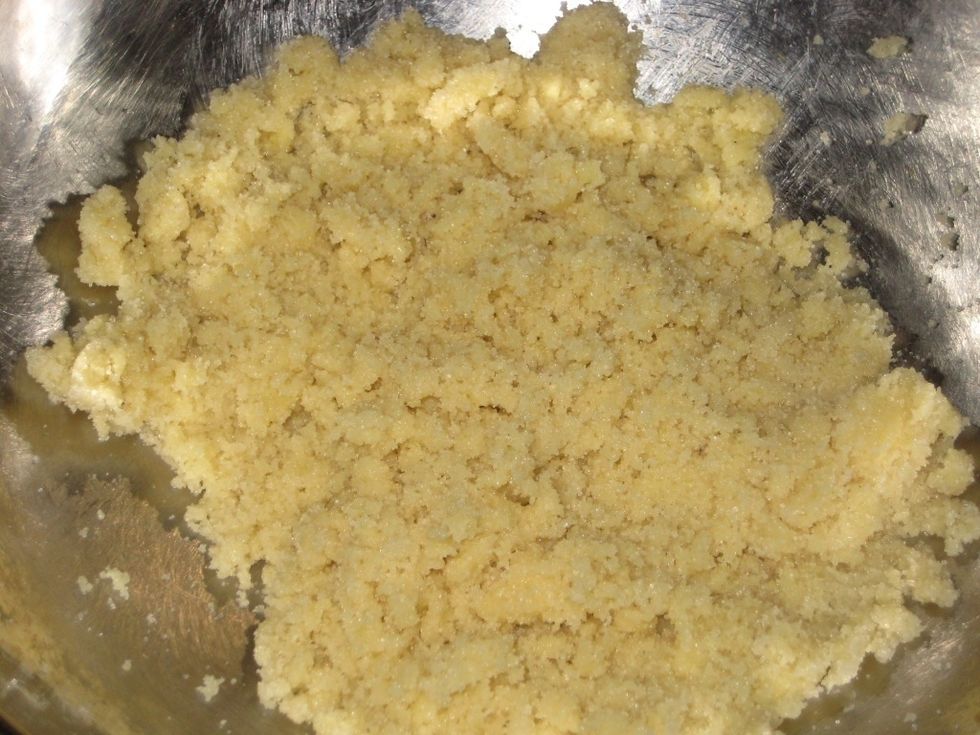 Give a good mix to be in this state.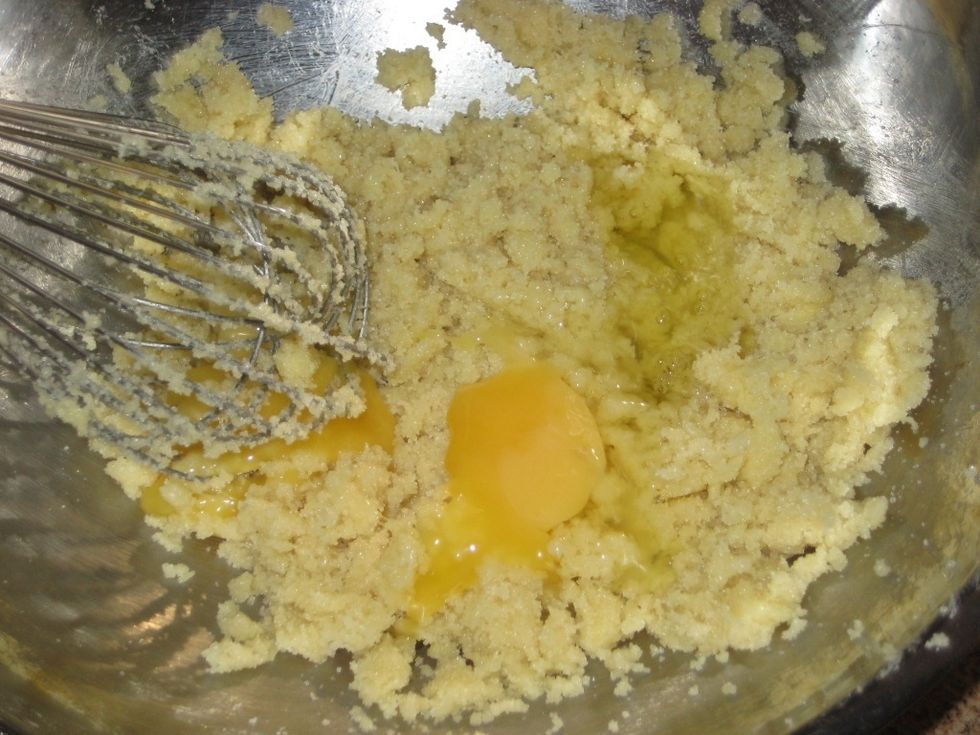 Add first egg and stir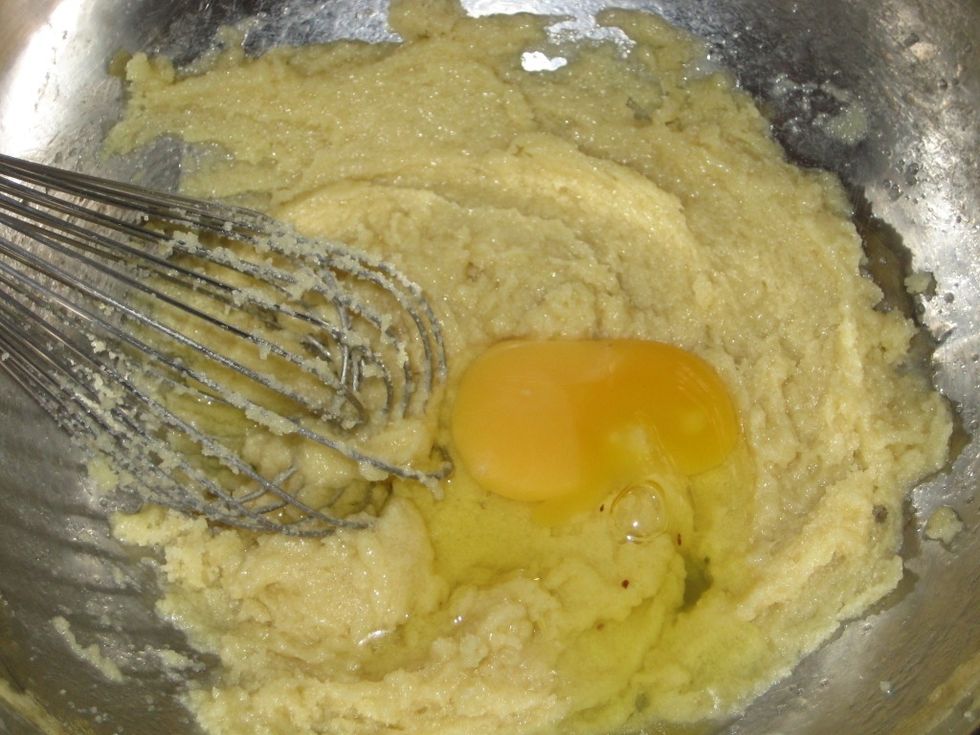 Add second egg and stir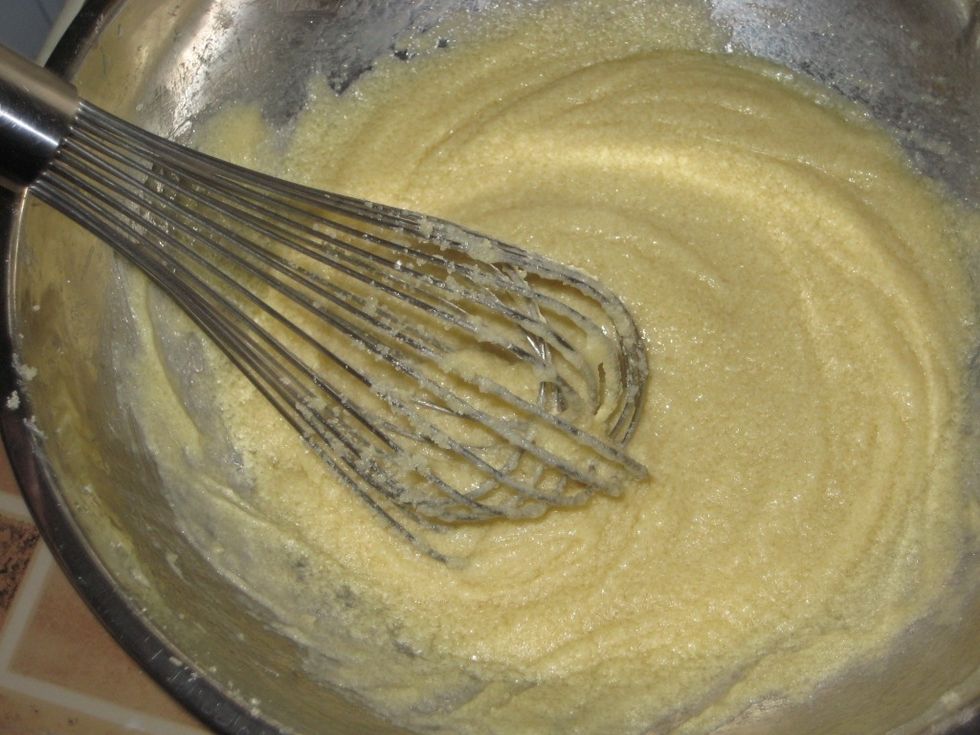 All eggs in.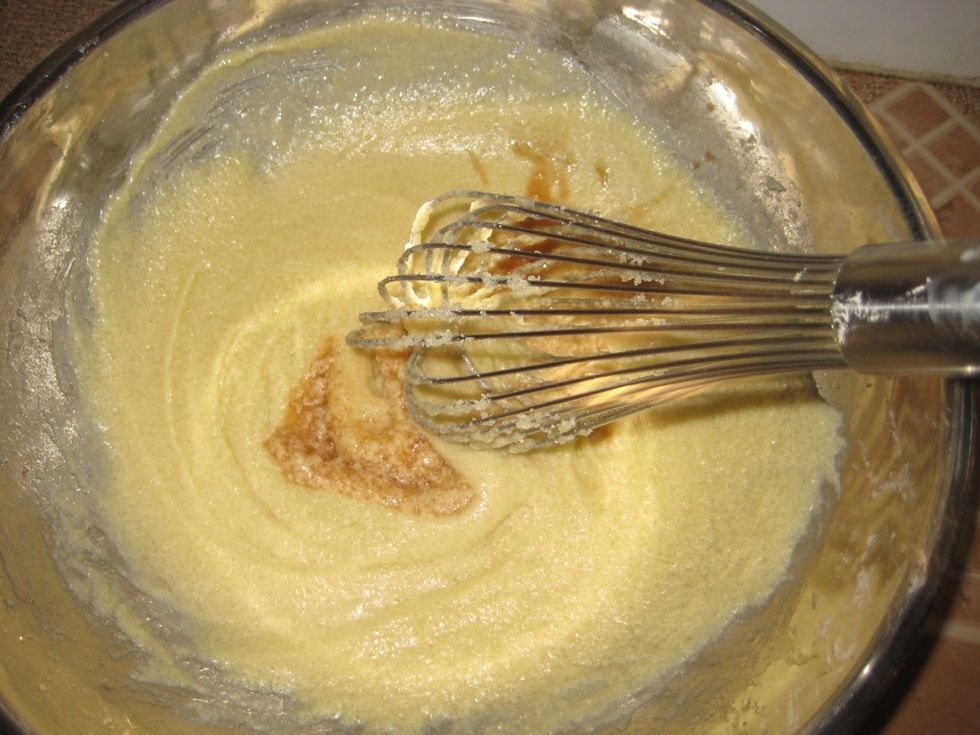 Add vanilla extract and mix.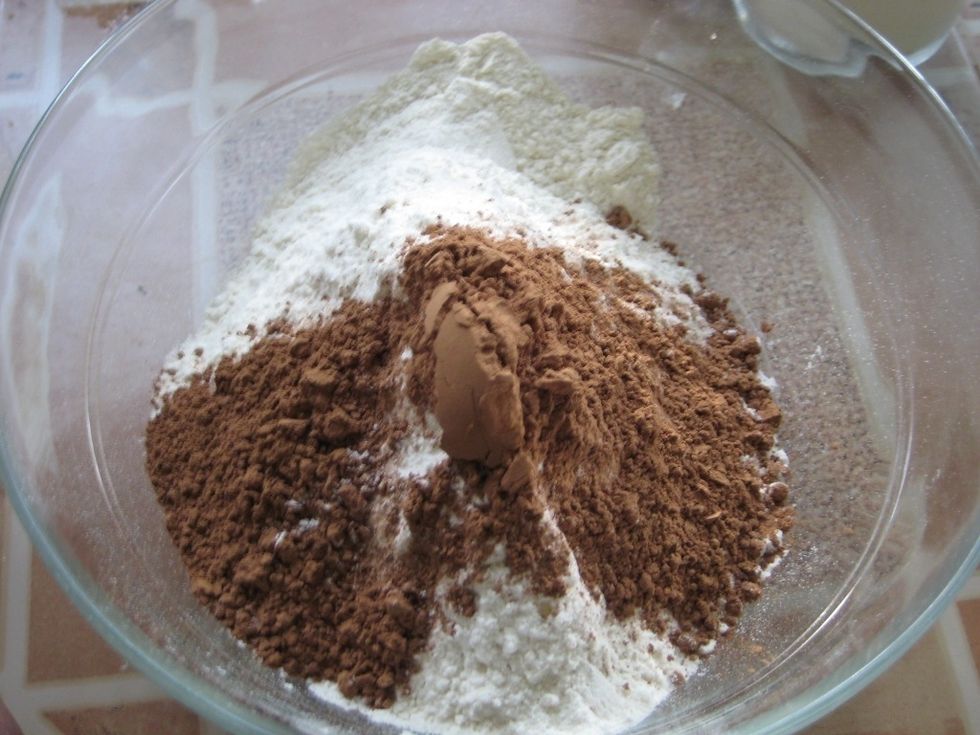 In separate bowl mix the sifted flour and cocoa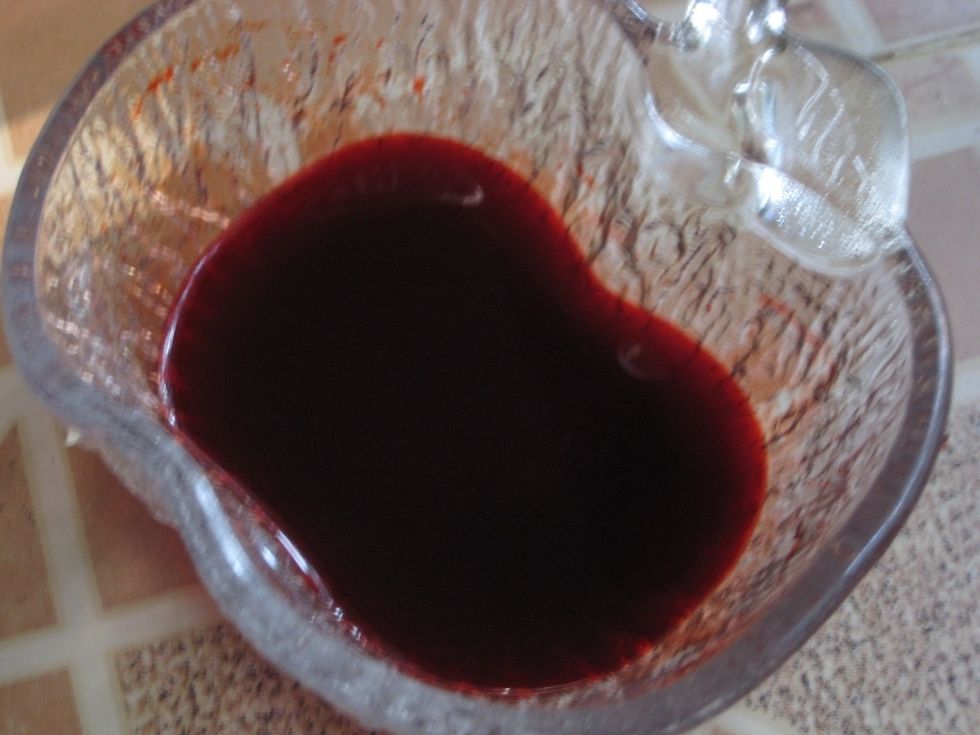 2 tbsp food color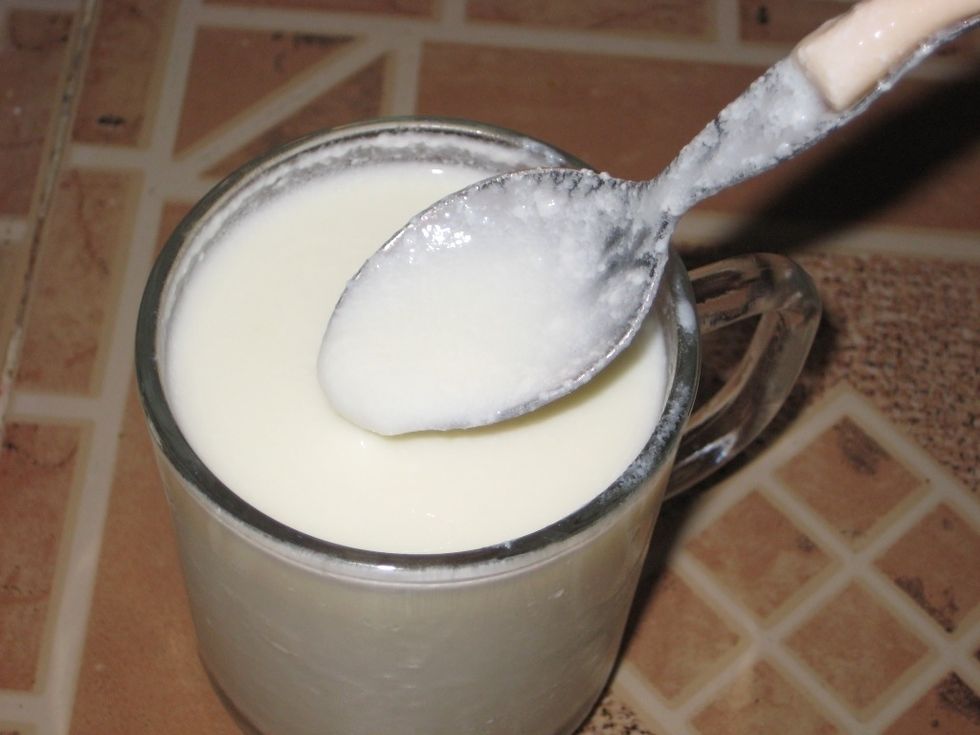 Homemade buttermilk. Check separate guide.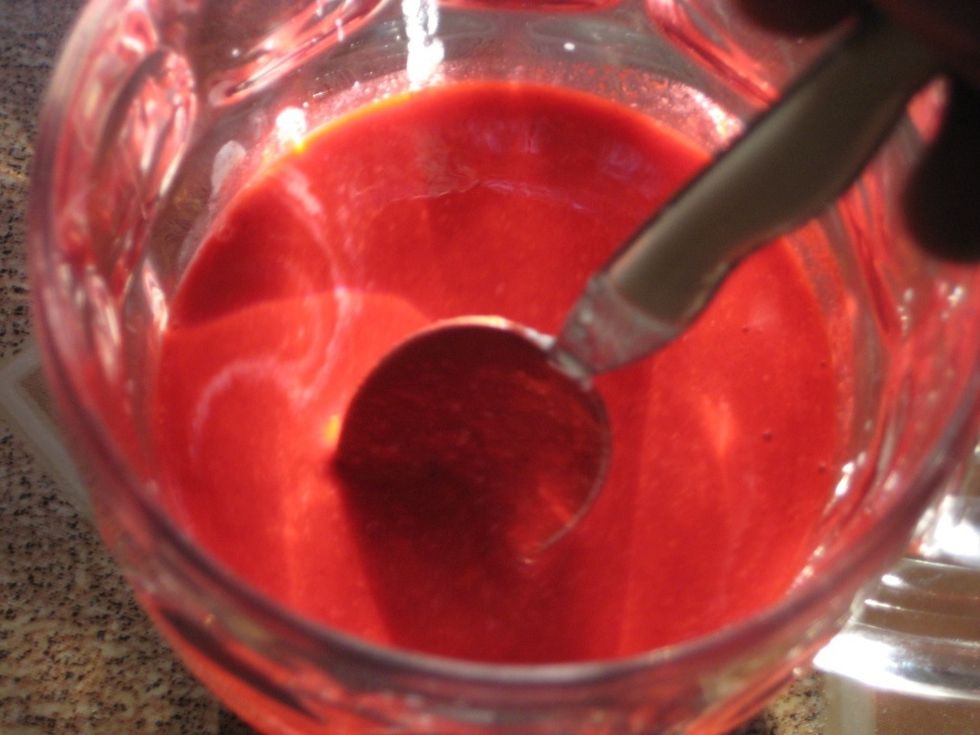 Mix the food color with buttermilk.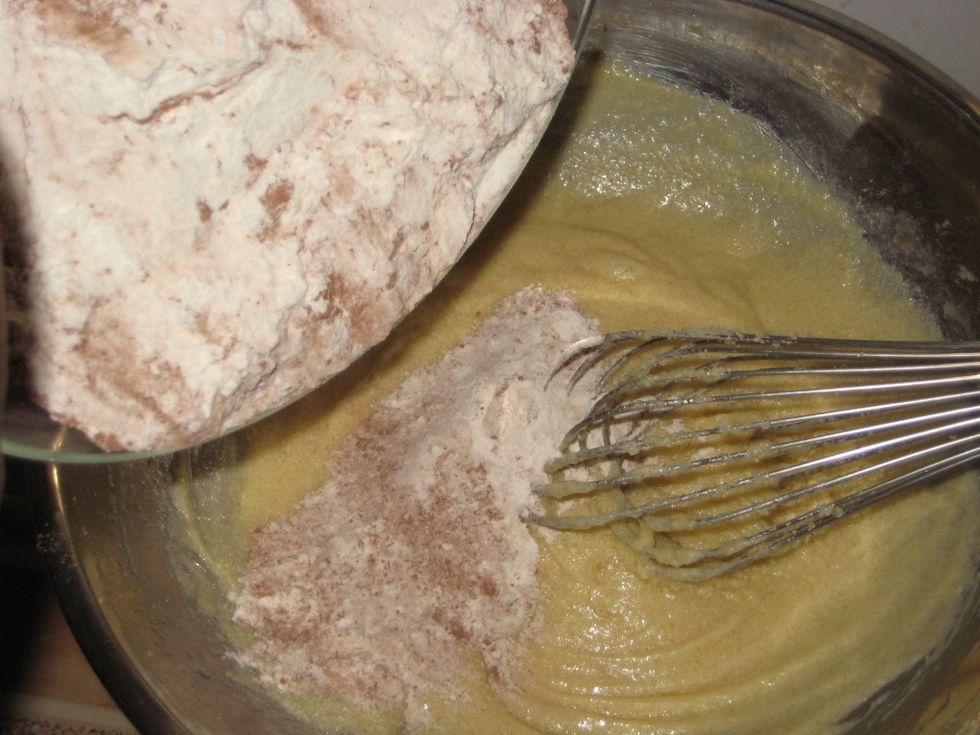 We will add the flour and milk in 3 batches. Add 1/3 of flour......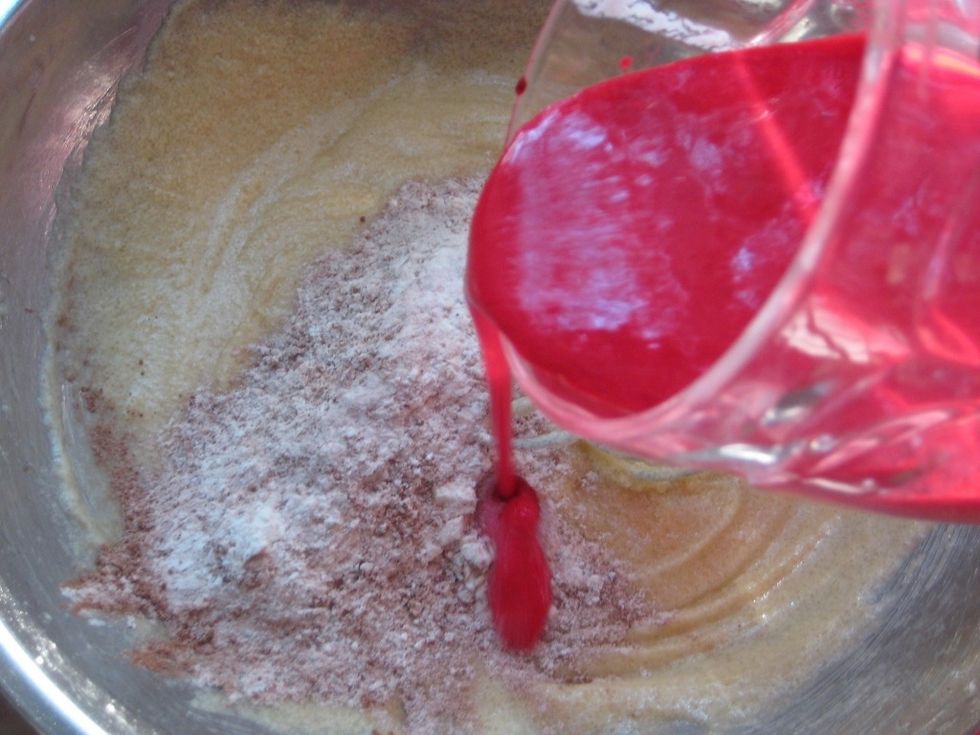 Add 1/3 of milk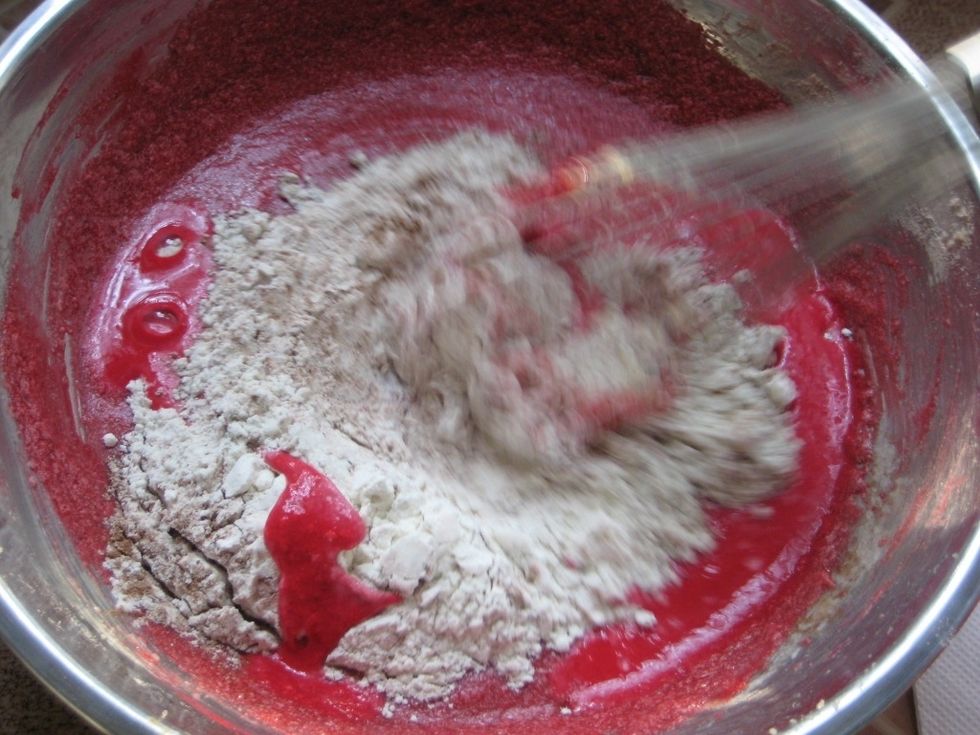 Mix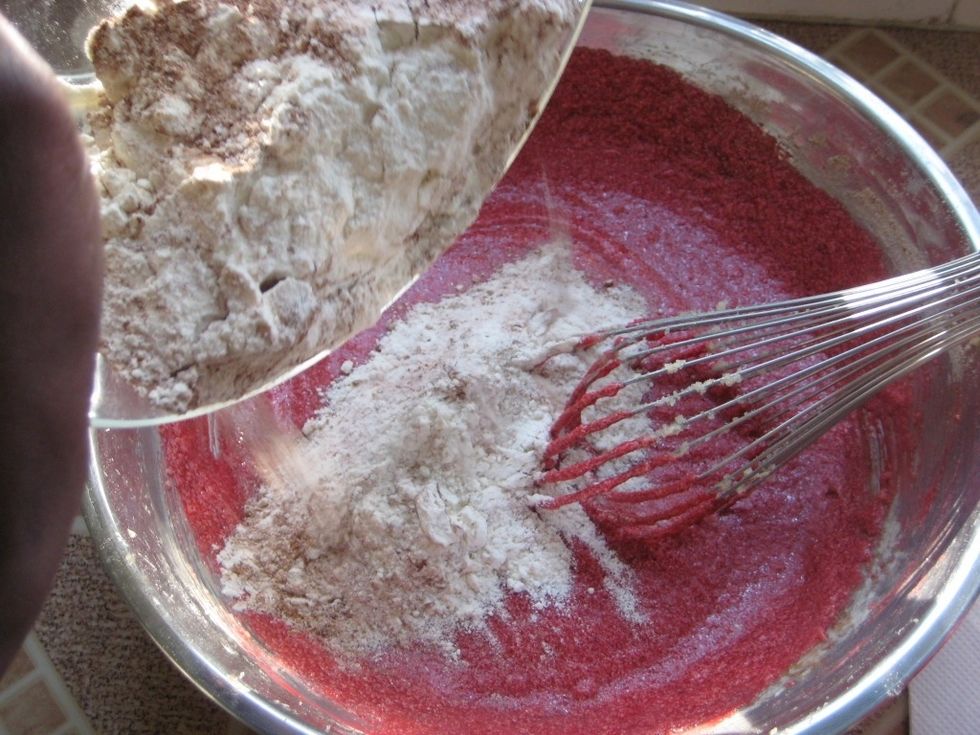 Second addition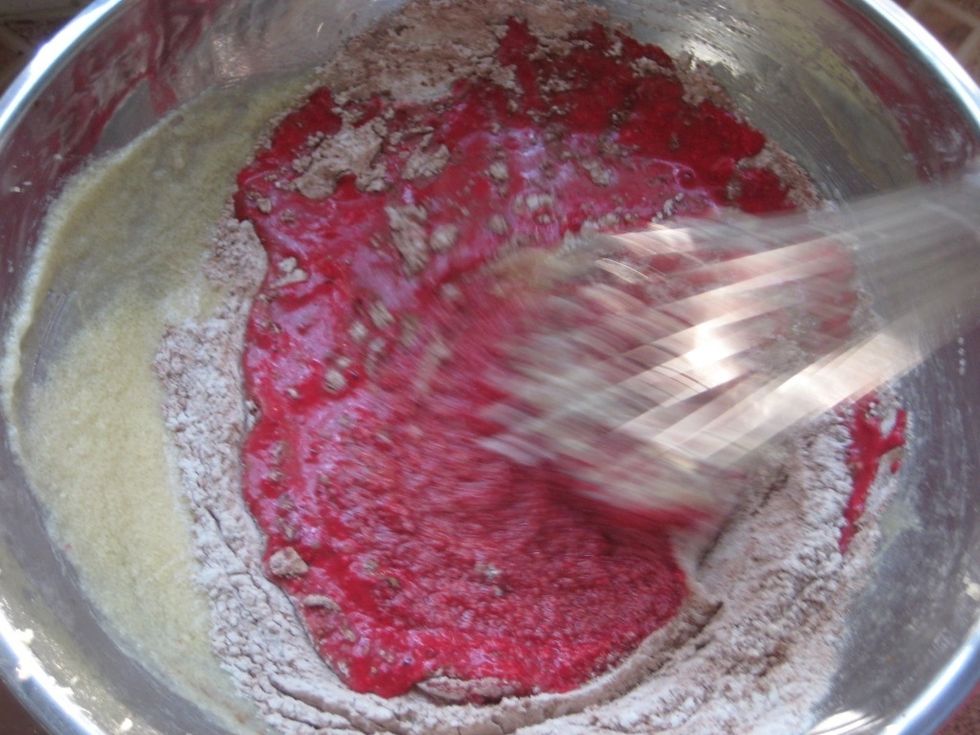 Give a good mix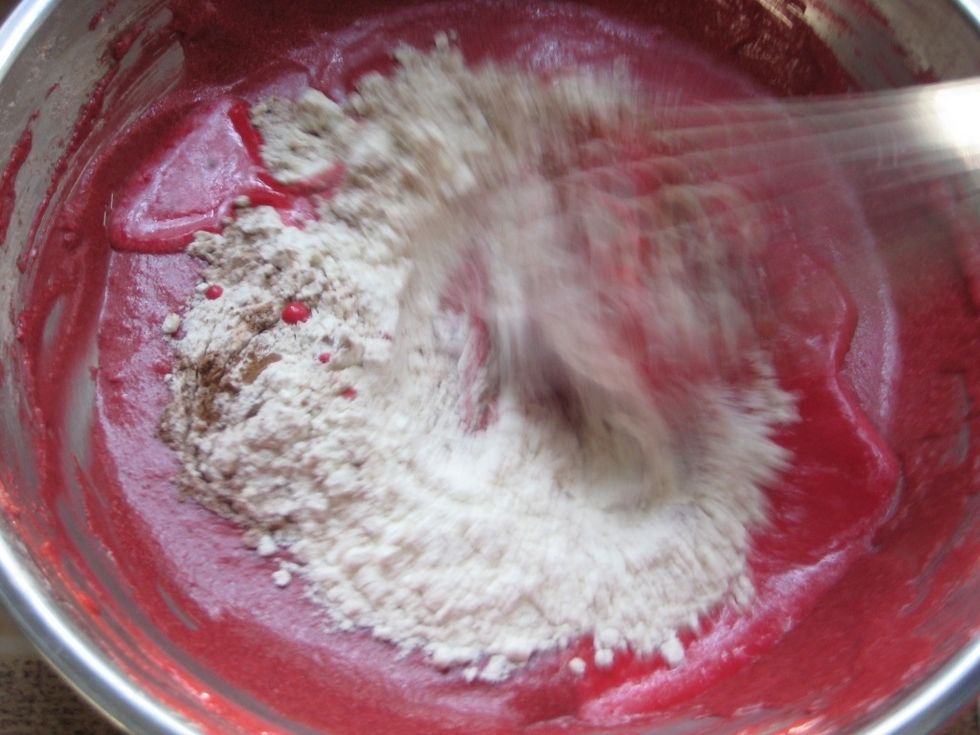 Final addition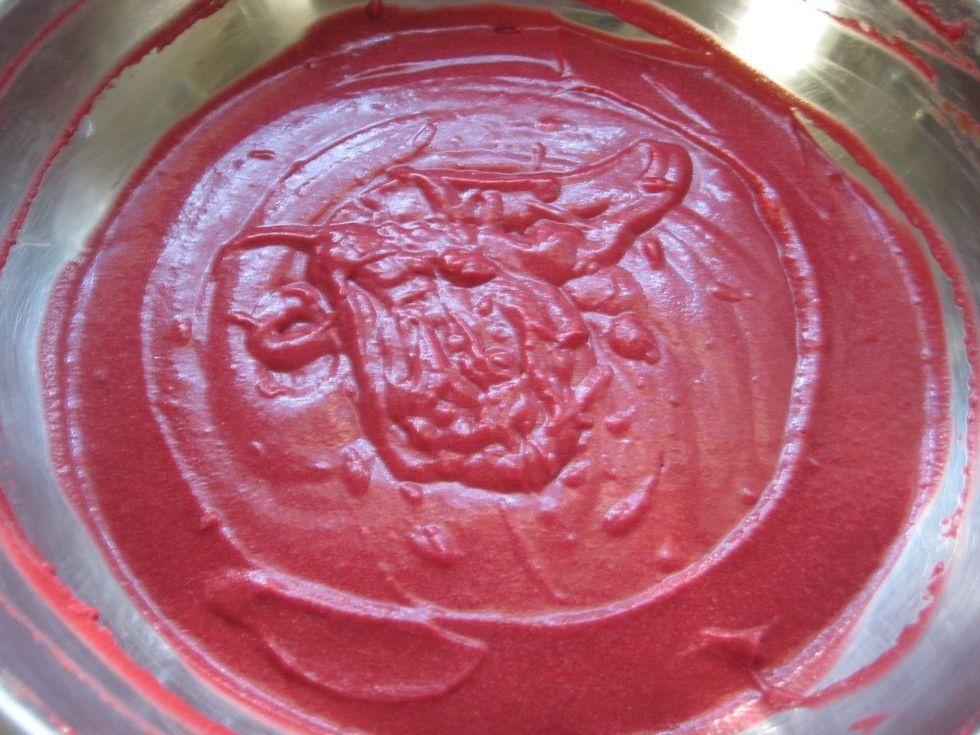 Ready.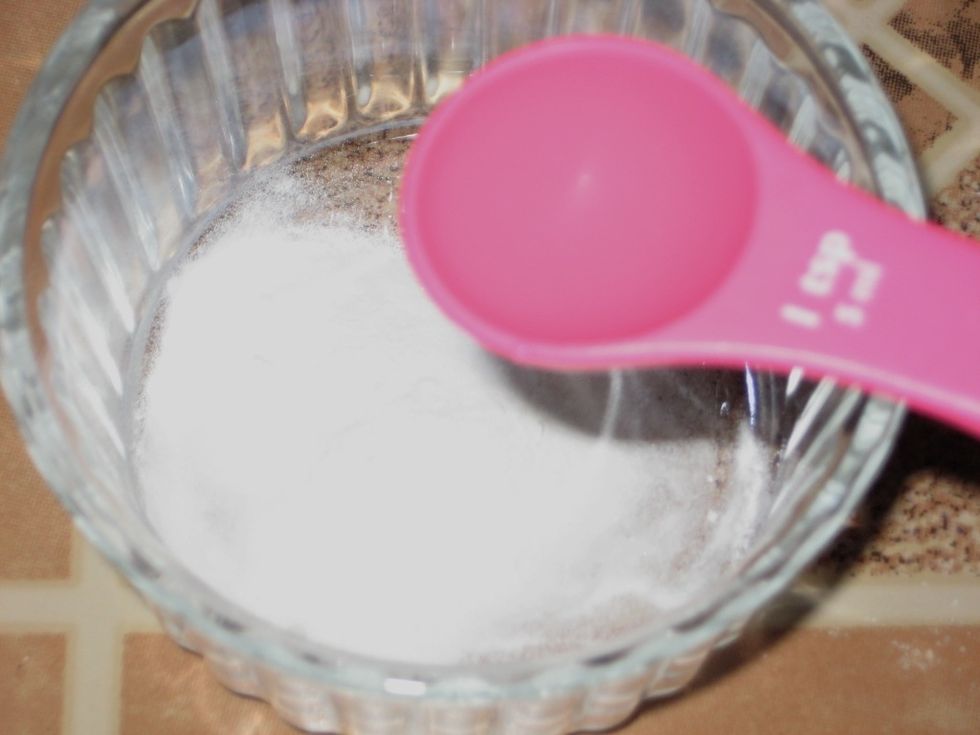 In a small cup add the baking soda then take the vinegar and add to the powder.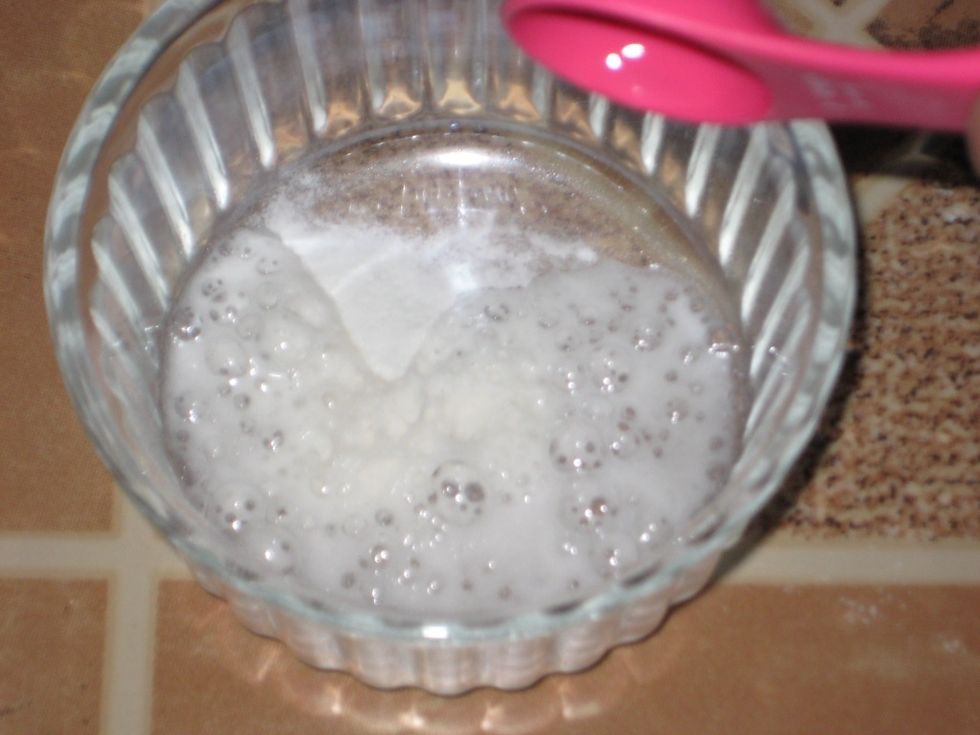 It will fizz and you need to stir them fast.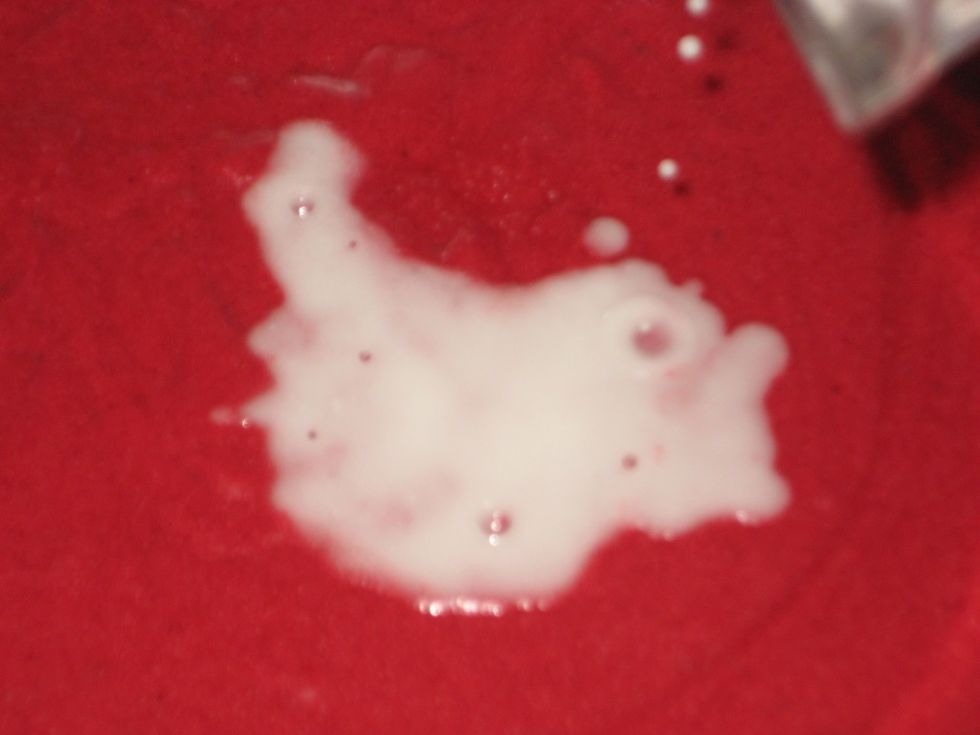 Pour onto batter while fizzy.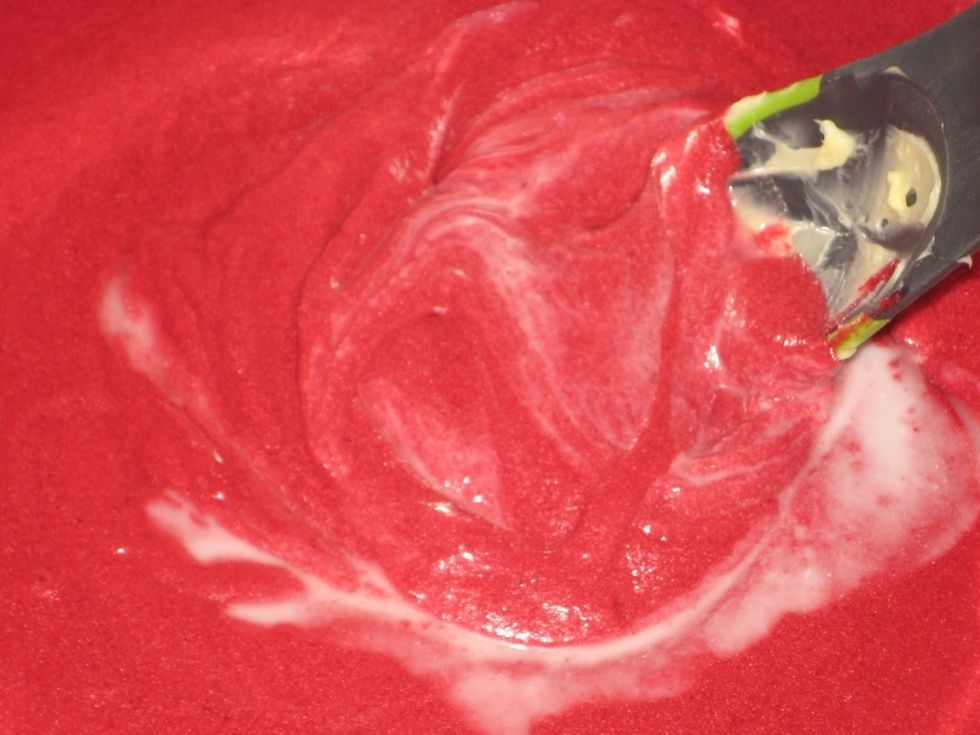 Fold into the batter.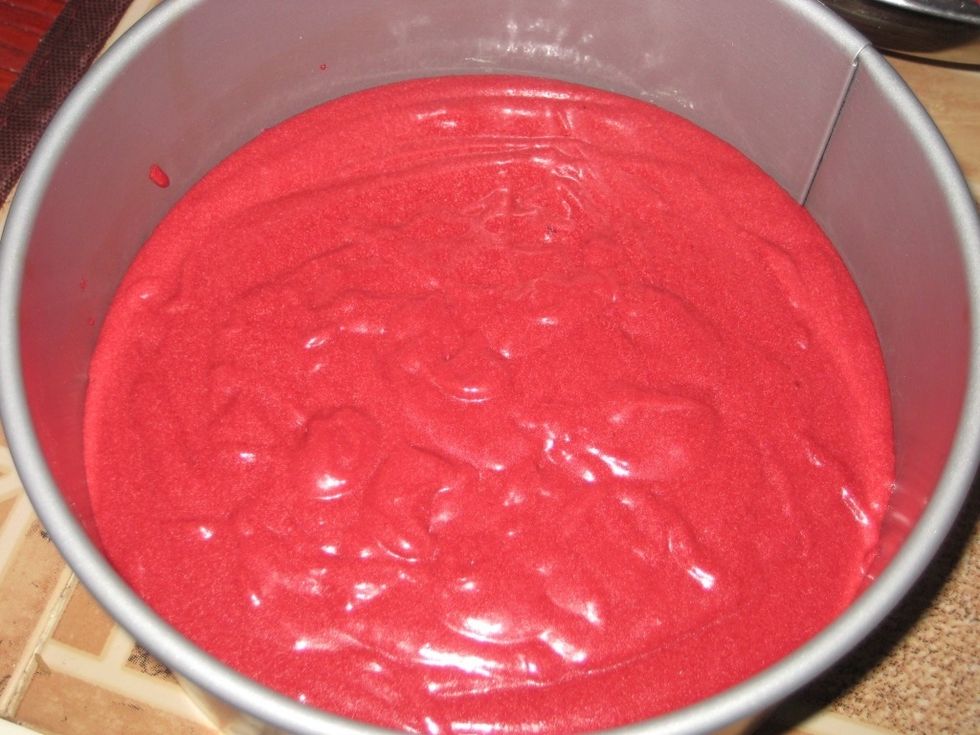 Pour onto prepared baking tin.(line the bottom with parchment paper.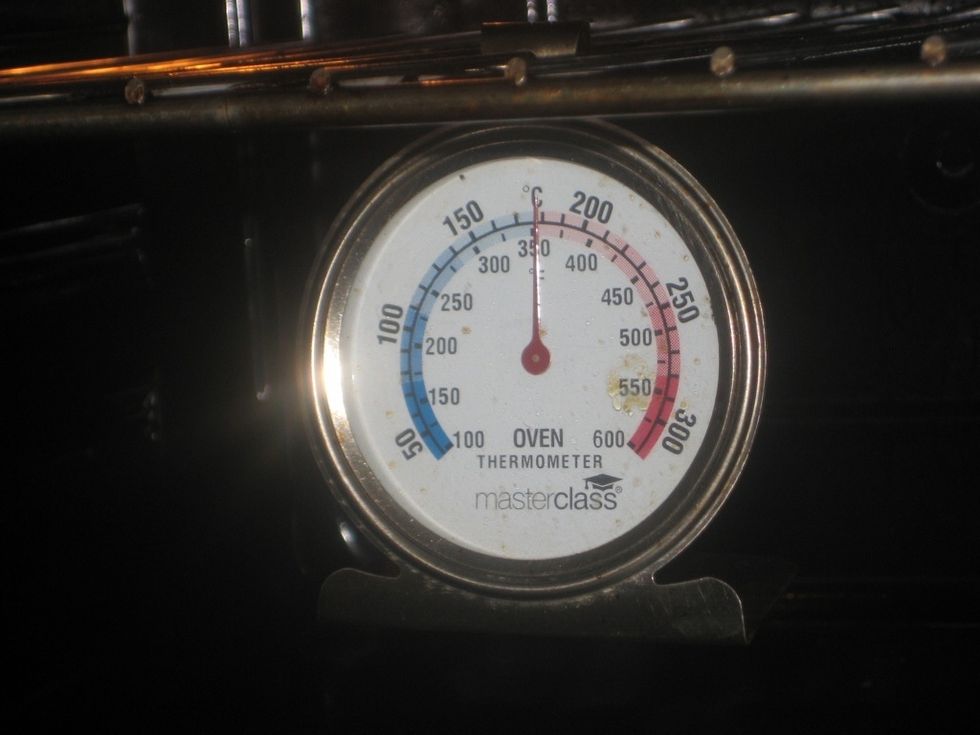 Cook the cake in preheated oven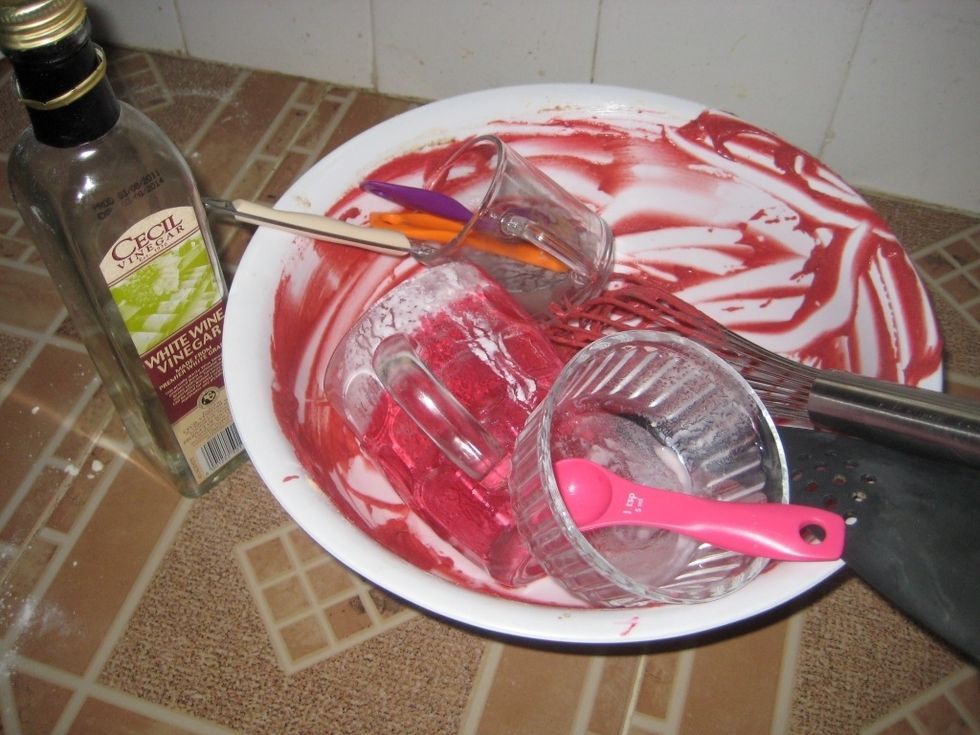 As the cake cooks, clear the mess : )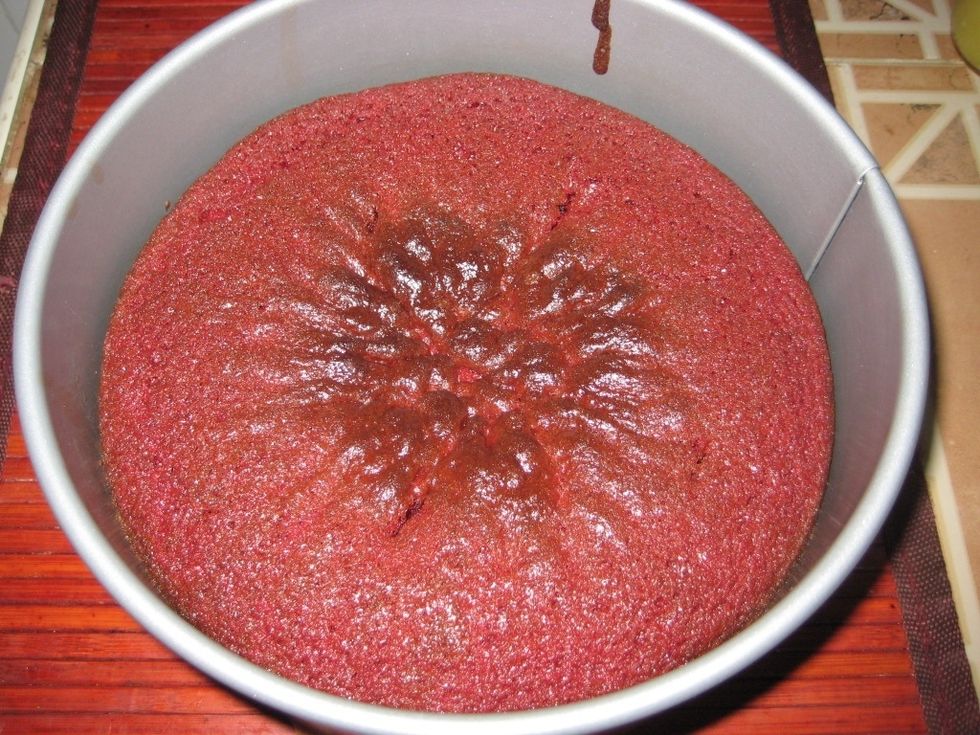 The cake is cooked when a small knife inserted into it comes out dry. It took 45 minutes to cook in a 23cm round tin.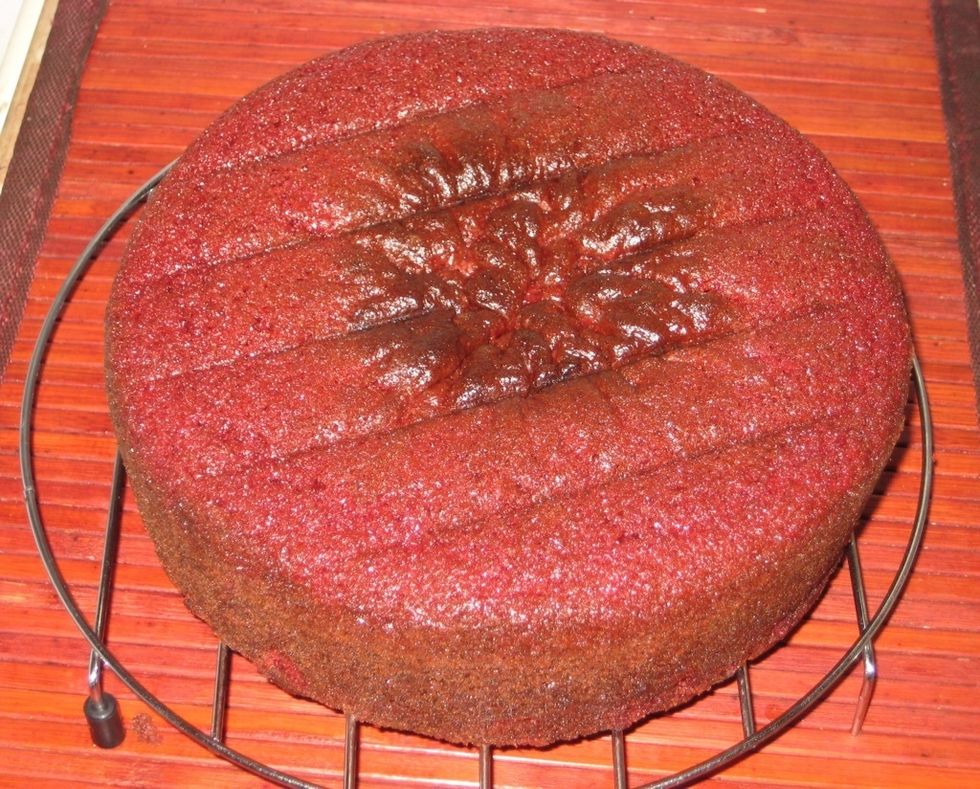 Leave to cool completely on a cooling rack. If u need to ice the cake, it's advisable to cook the cake a day in advance to be able to cool the cake completely in the fridge.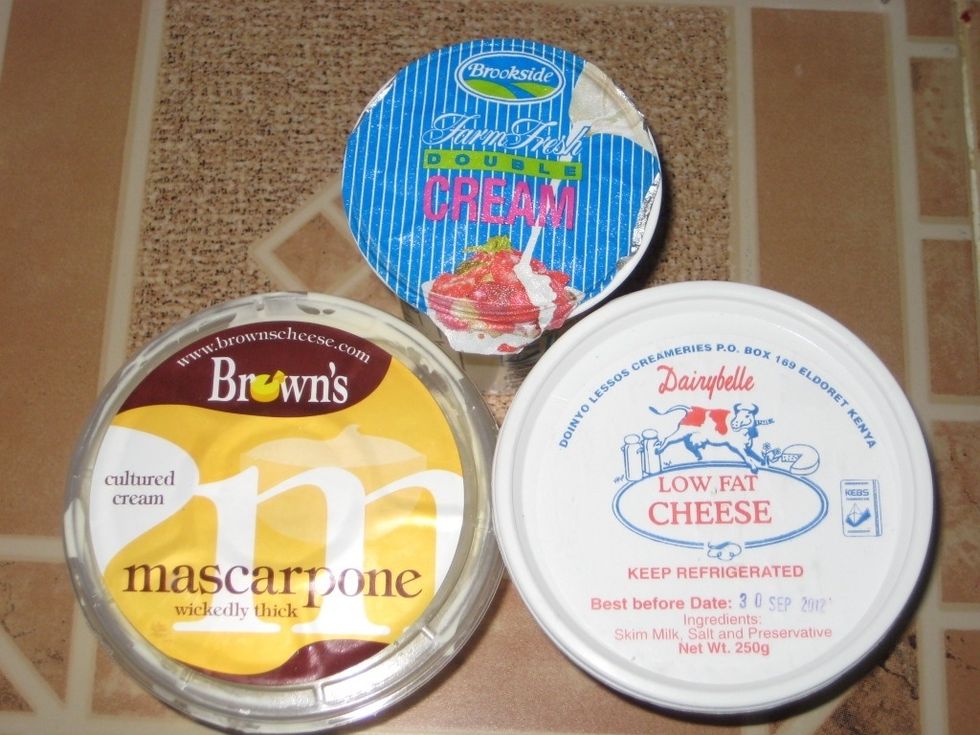 For the frosting, you need 1 tub mascarpone cheese, 1 tub cream cheese and about 150 ml fresh cream. You will also need icing sugar.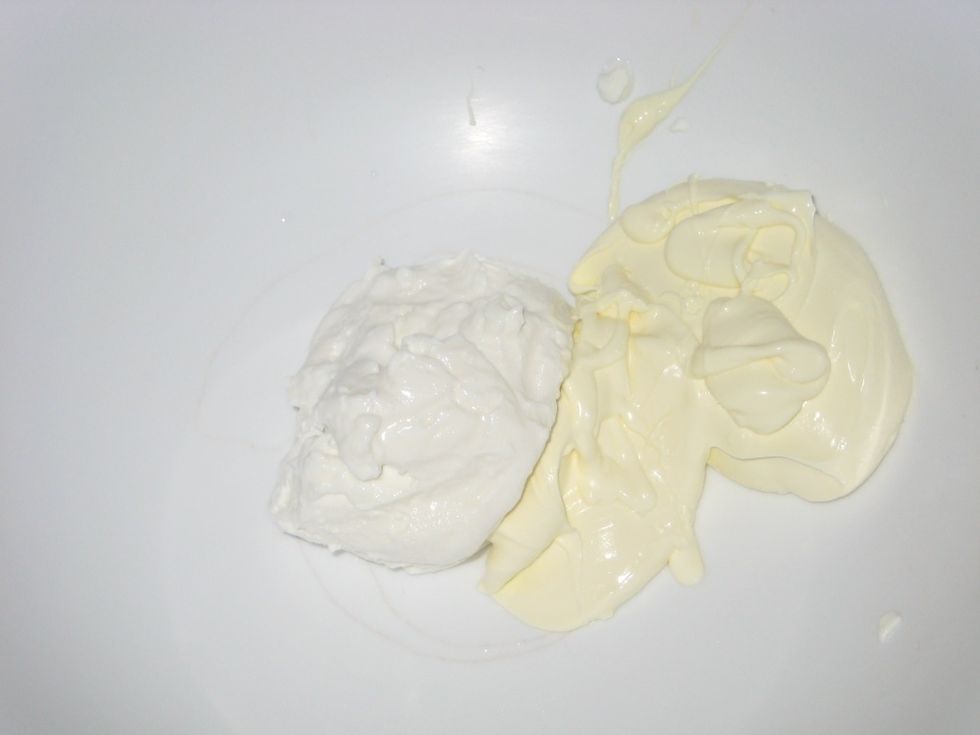 In a bowl, mix the two cheese together.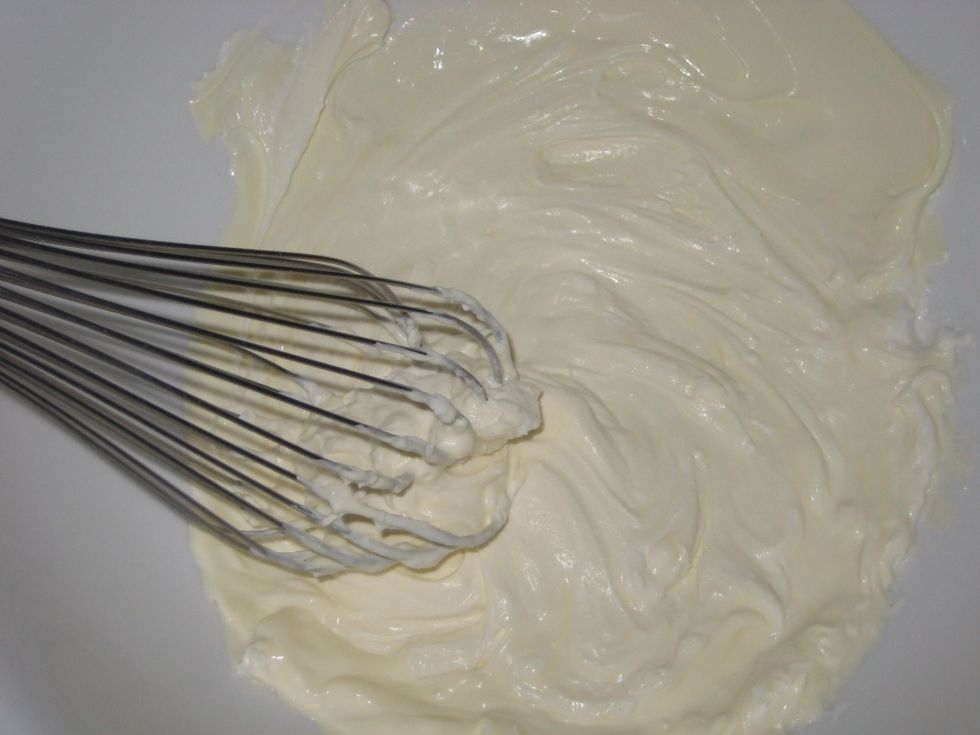 Beat them till creamy and fully mixed.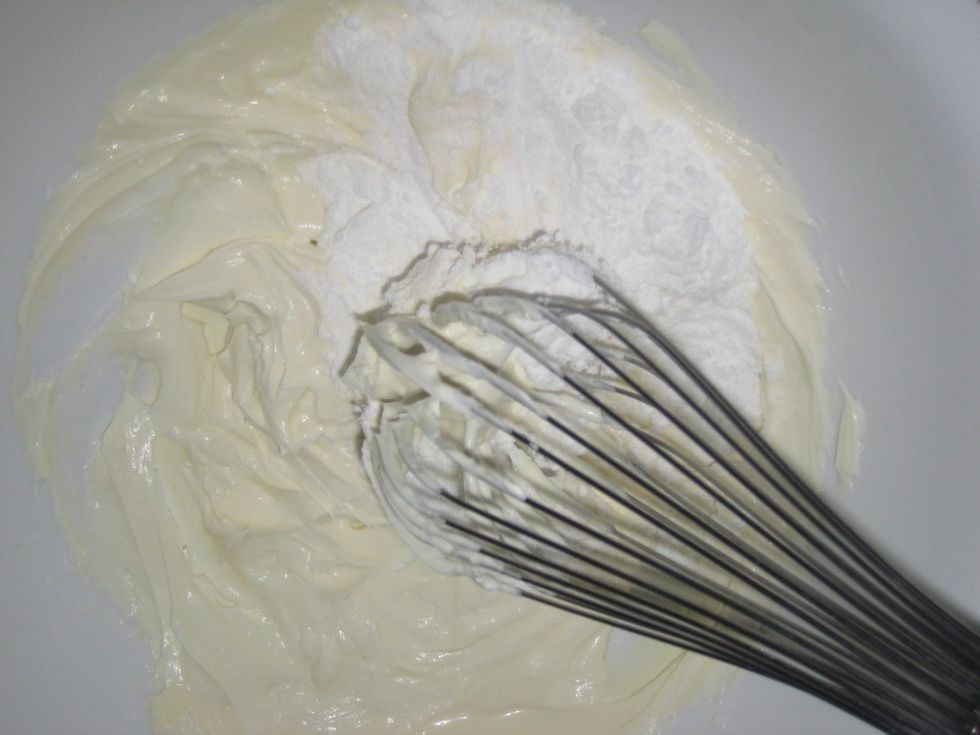 Add about 85gm icing sugar(sifted) and fully beat into the cheese mix.
Add the cream and mix till fully mixed to a creamy spreadable consistency.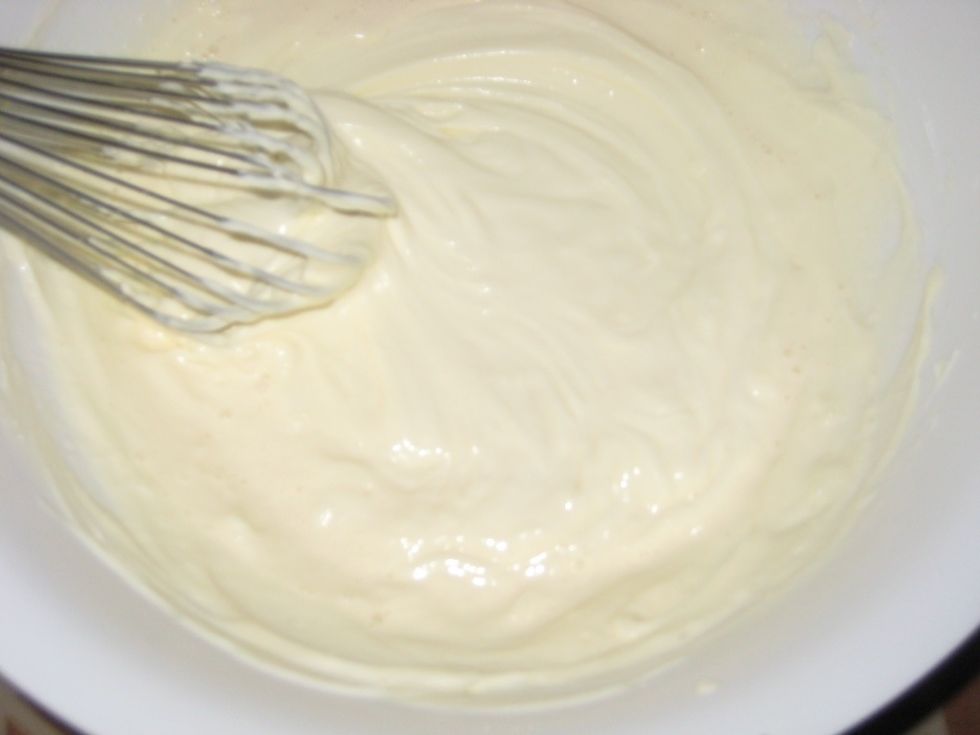 You can add the cream little at a time and add more if required.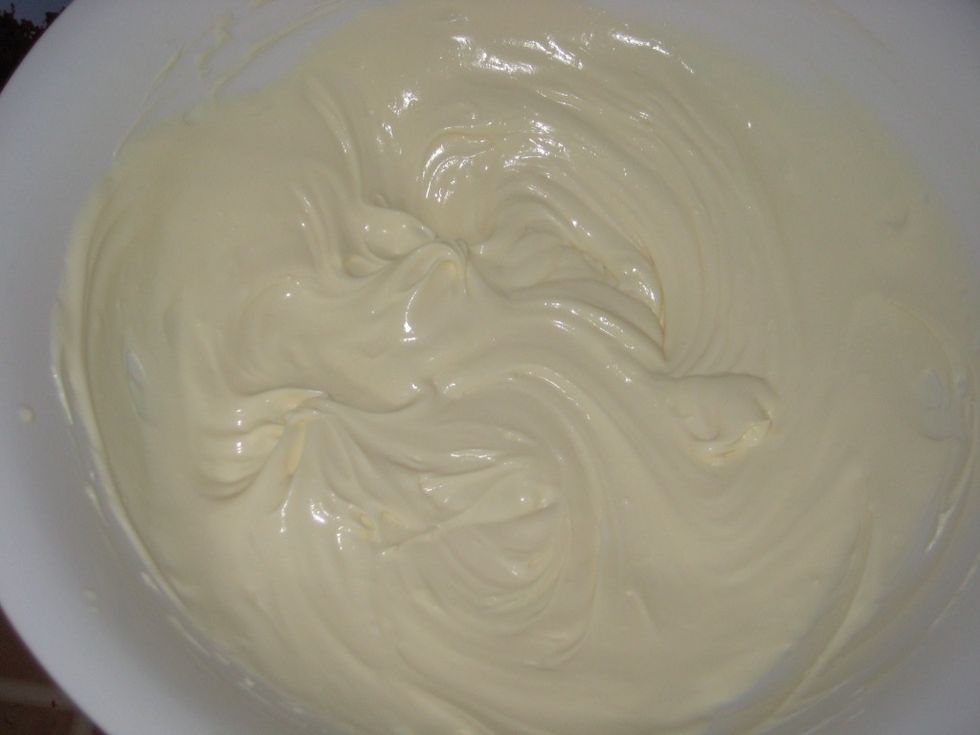 Nice and creamy.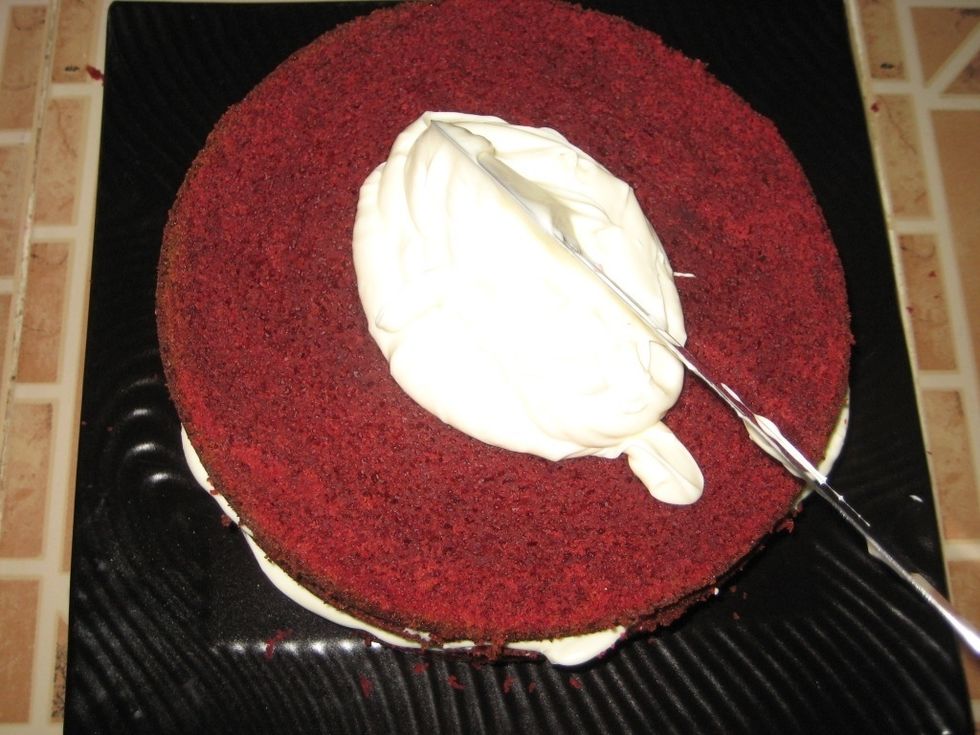 During frosting, slice the cake into 2 or 3 layers and spread the cream cheese between the layers.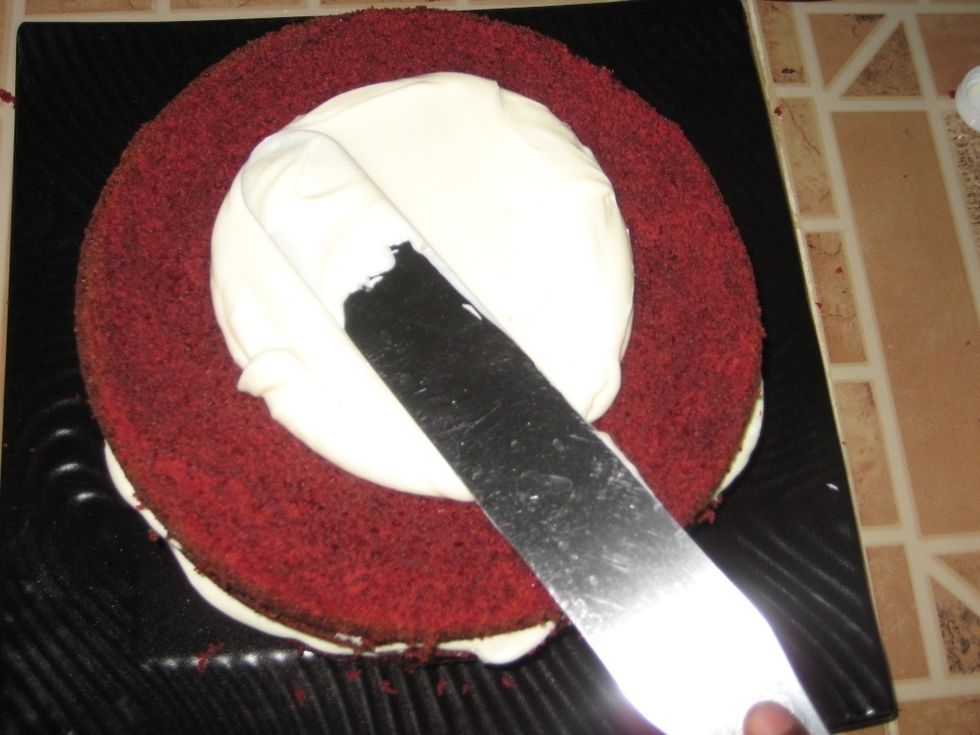 Spreading takes some practice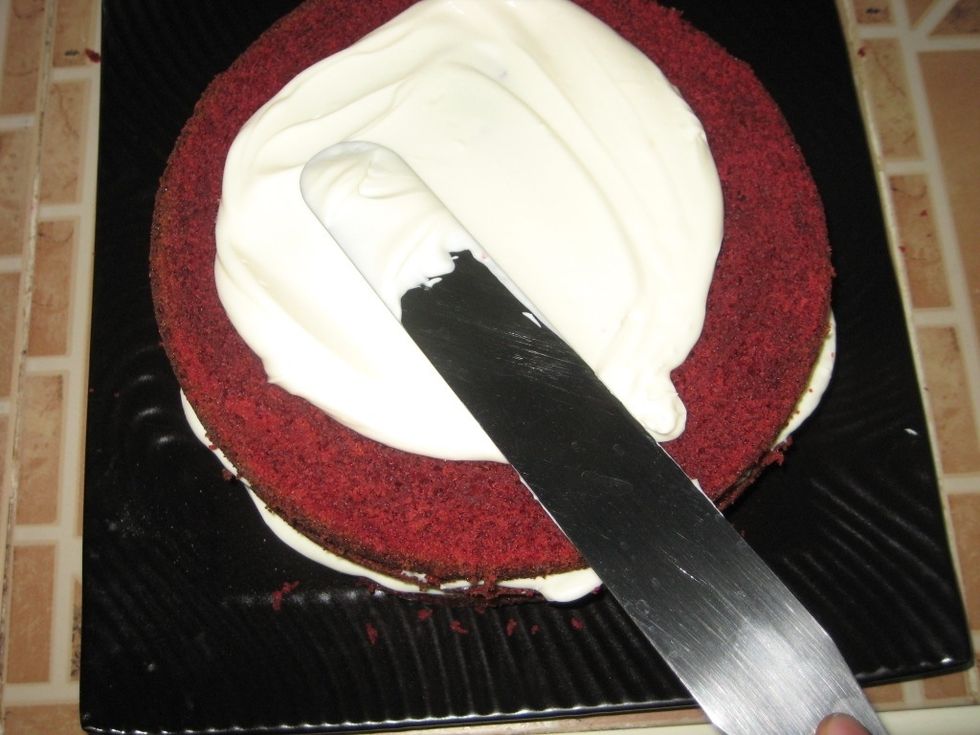 It's about moving the pallets knife from left to right while turning the cake as well. The frosting on the inside should not be much as you need more to completely cover the cake.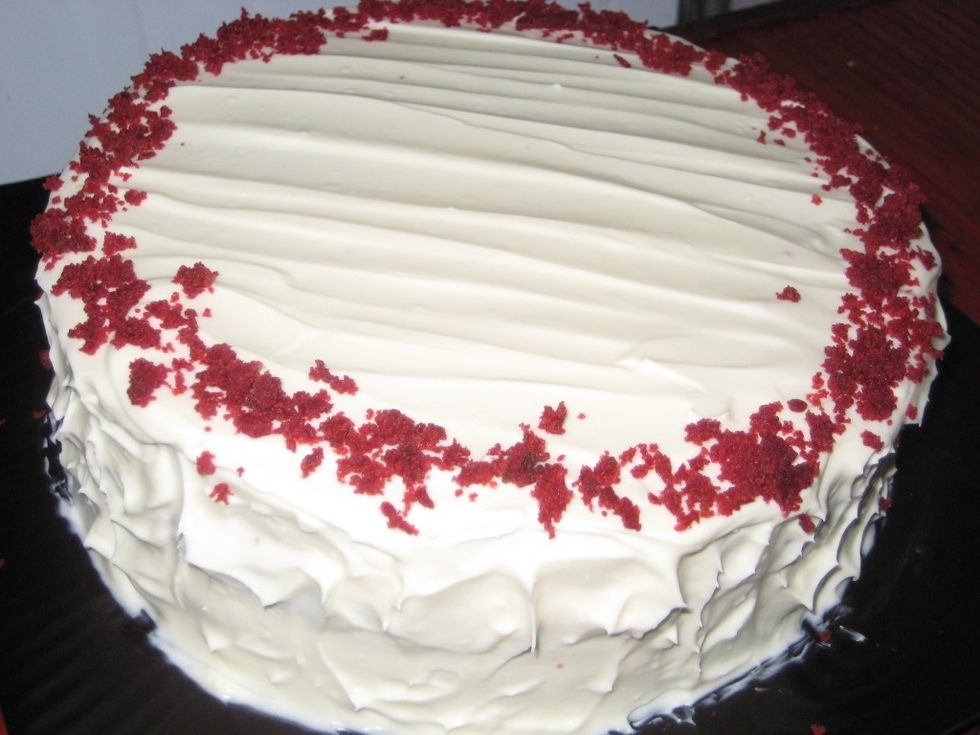 Finished cake. Get some of the cake crumbs to garnish the top.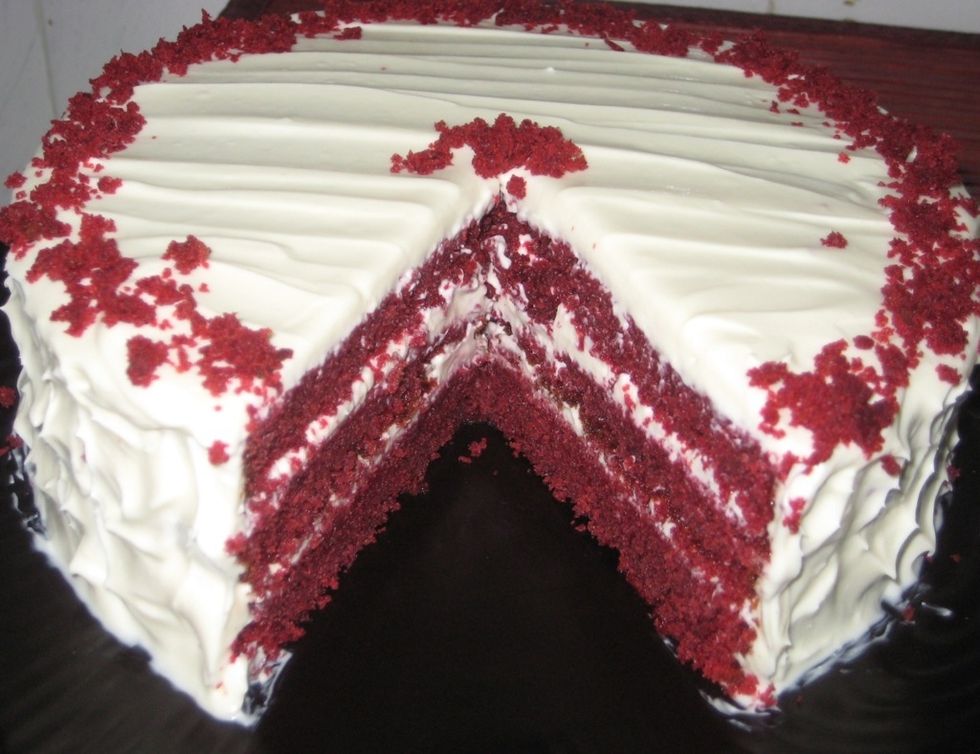 The inside view.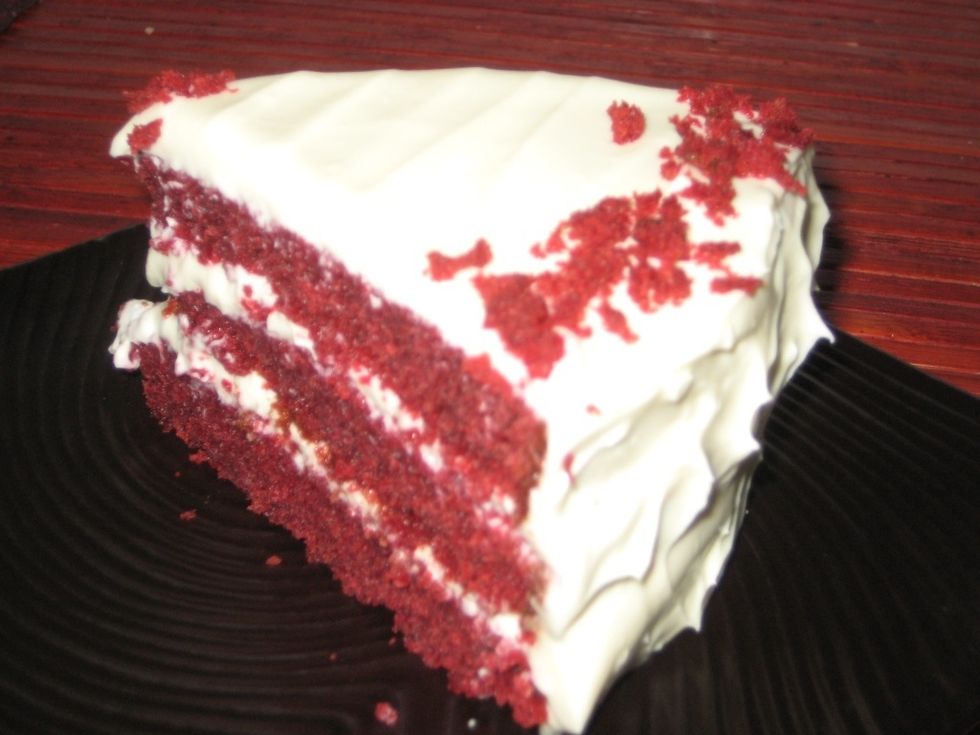 The slice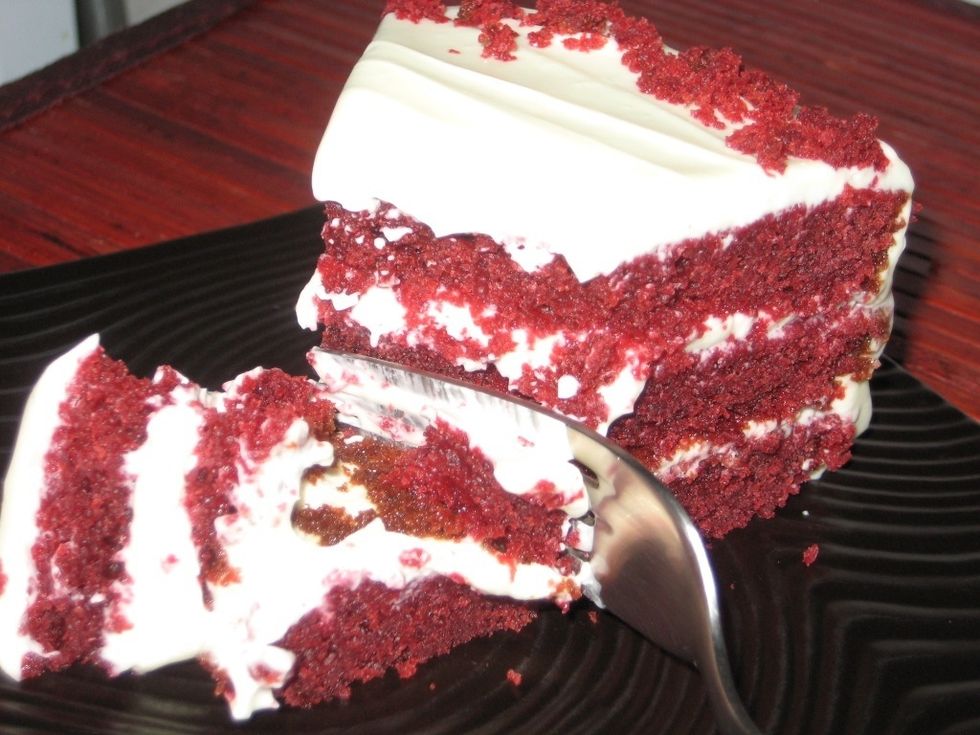 A piece of the cake.
2.0c Sifted flour(250g)
0.0tsp Salt
2.0Tbsp Cocoa powder
113.0g Unsalted butter(at room temperature)
1.0c Granulated white sugar(300g)
2.0 Eggs
1.0tsp Vanilla extract
1.0c Buttermilk(240ml)-Check separate guide
2.0Tbsp Liquid red food colour
1.0tsp Distilled white vinegar
1.0tsp Baking soda
For Cream cheese frosting
1.0 Tub Mascarpone cheese
1.0 Tub Cream cheese
85.0g Icing sugar(sifted)
1.0c Cold heavy whipping cream
Chef Raphael
I'm passionate about food and want to share what I know with the world and make people appreciate the simplicity in making a simple nutritious meals @ home