These pizzas are really easy and fun to make, as low-calorie as you want them to be, and very inexpensive. ENJOY!
53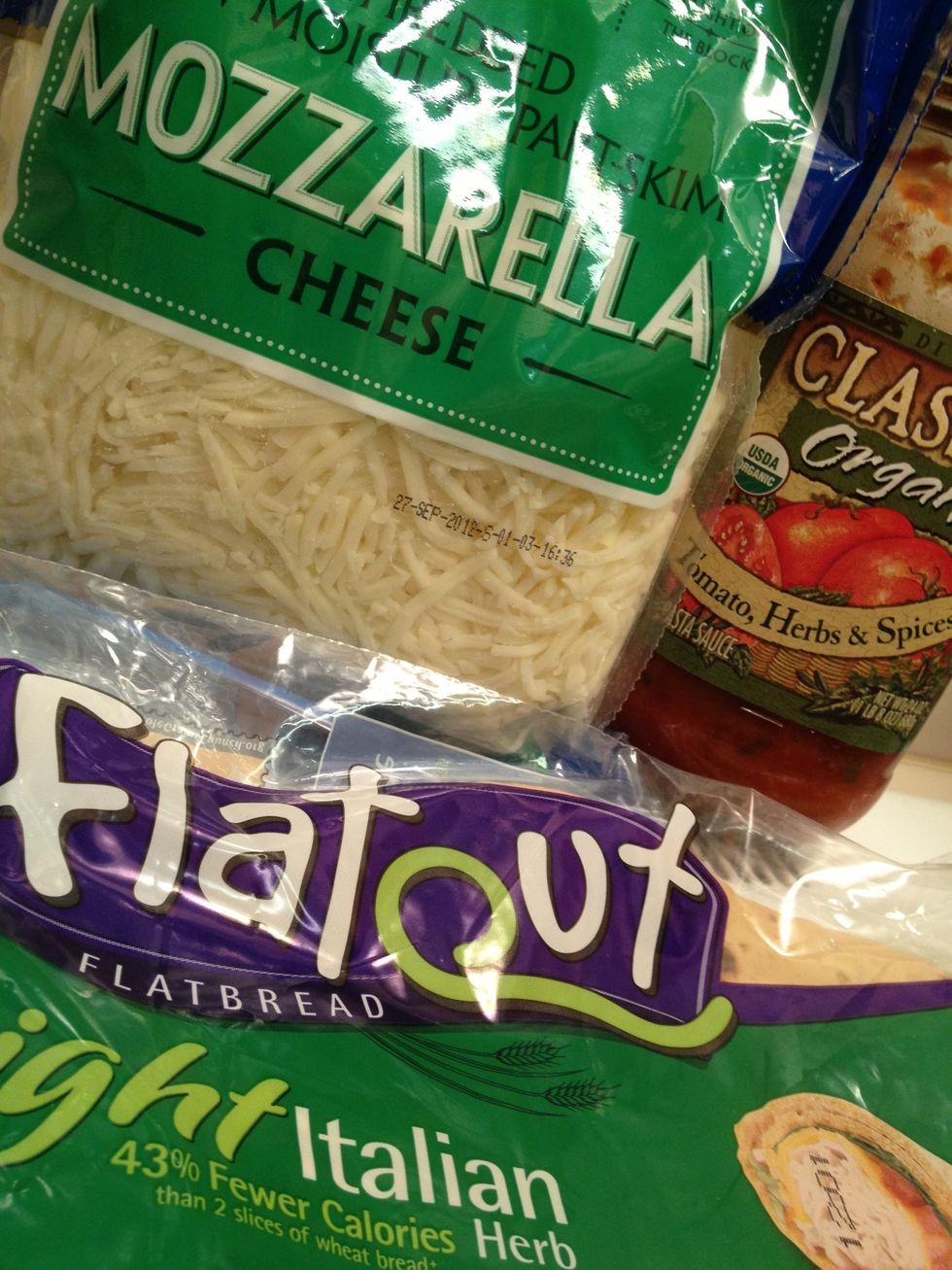 Preheat oven to 400F.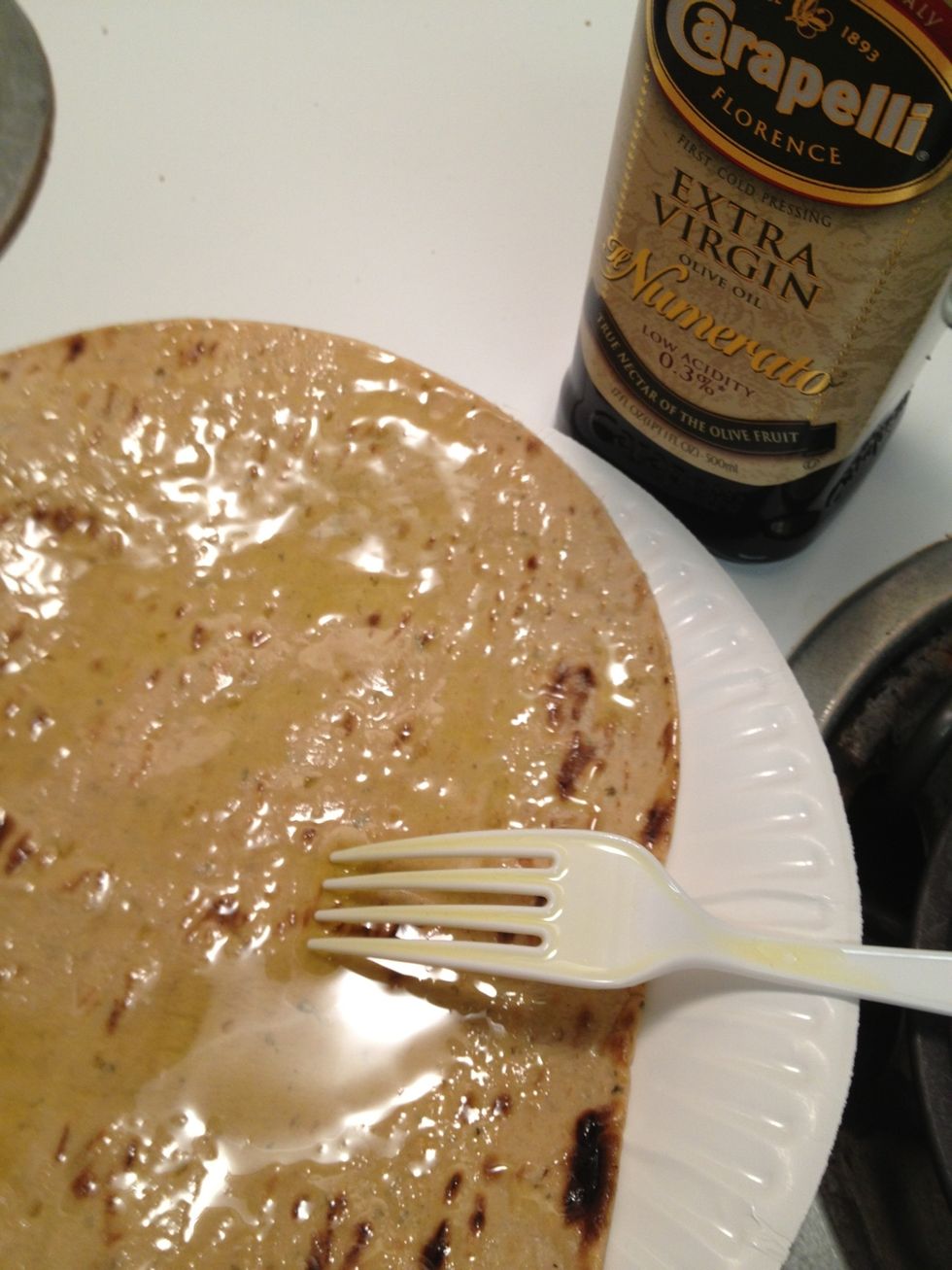 Pour a tbsp of Olive oil on a Flatout flatbread and spread around. I used way too much in this picture so don't go according to this picture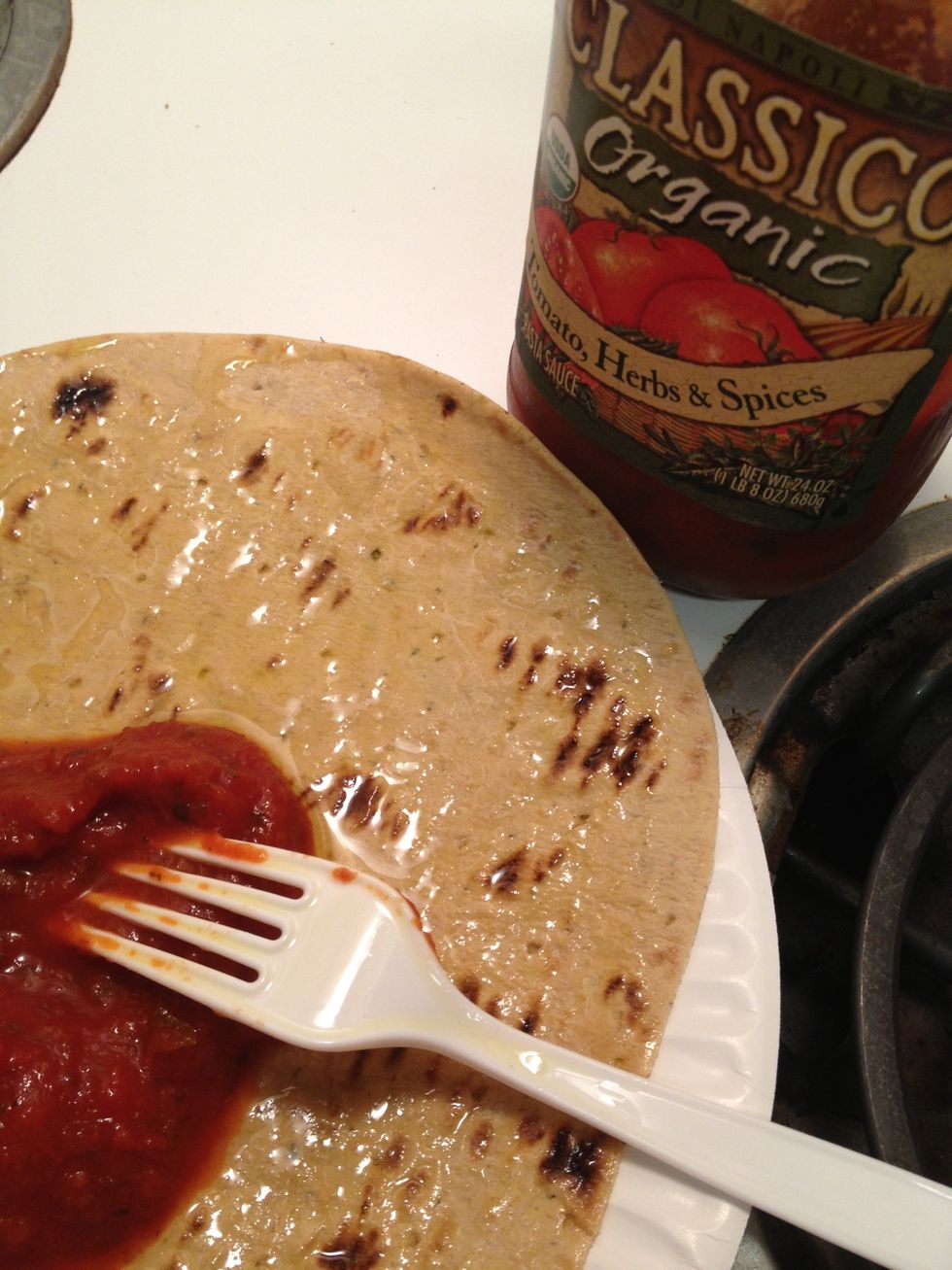 Spread sauce onto the flatbread. My wife likes to rub a garlic clove over the flatbread, instead of sauce. Spread within about a half inch from the edge of the flatbread so you have a little crust.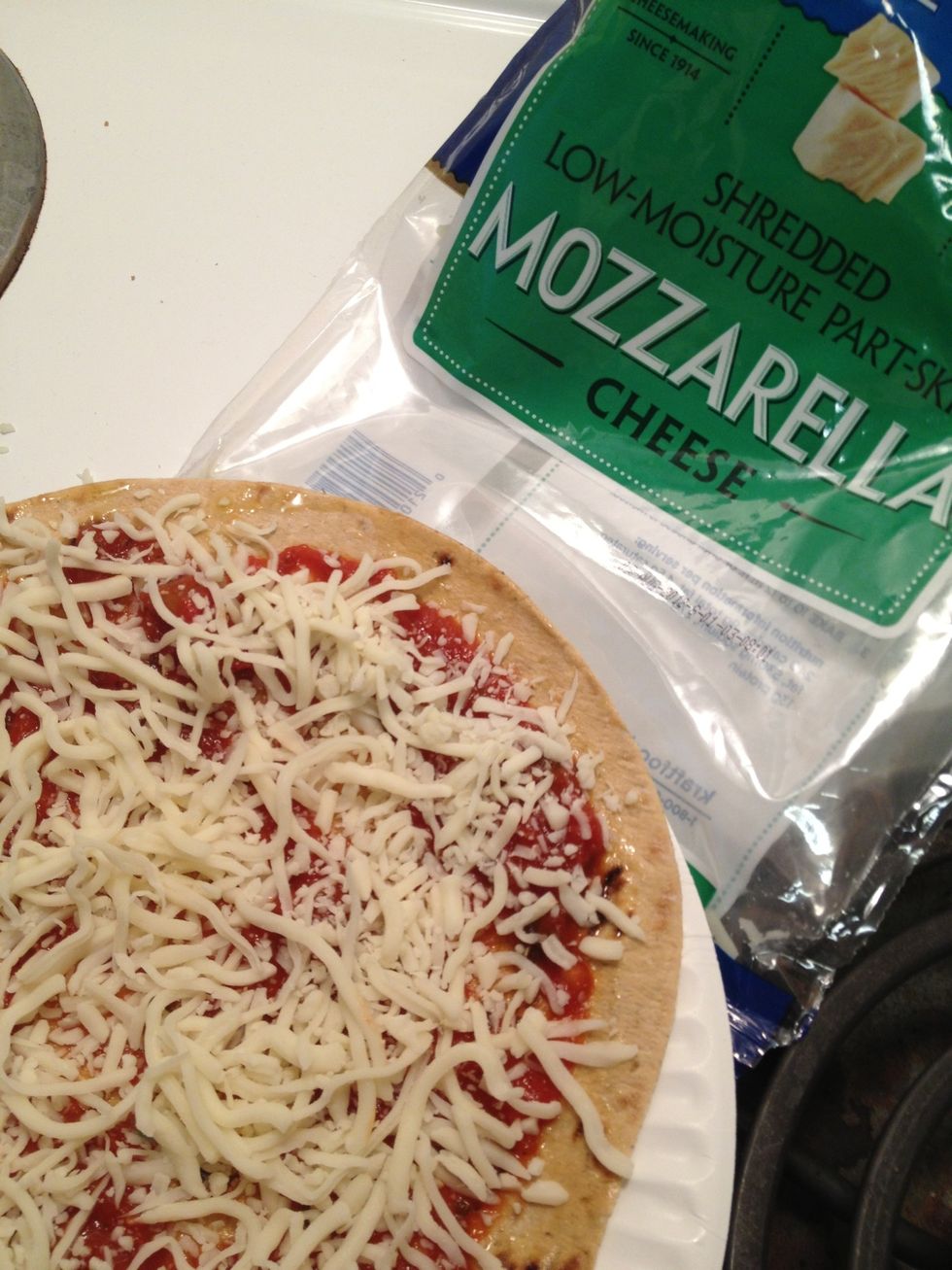 Sprinkle on a cup of mozzarella cheese. Don't forget, you can also add toppings like chicken, tomato, onions, hamburger, pepperoni, or whatever you'd like. I just don't have that stuff right now.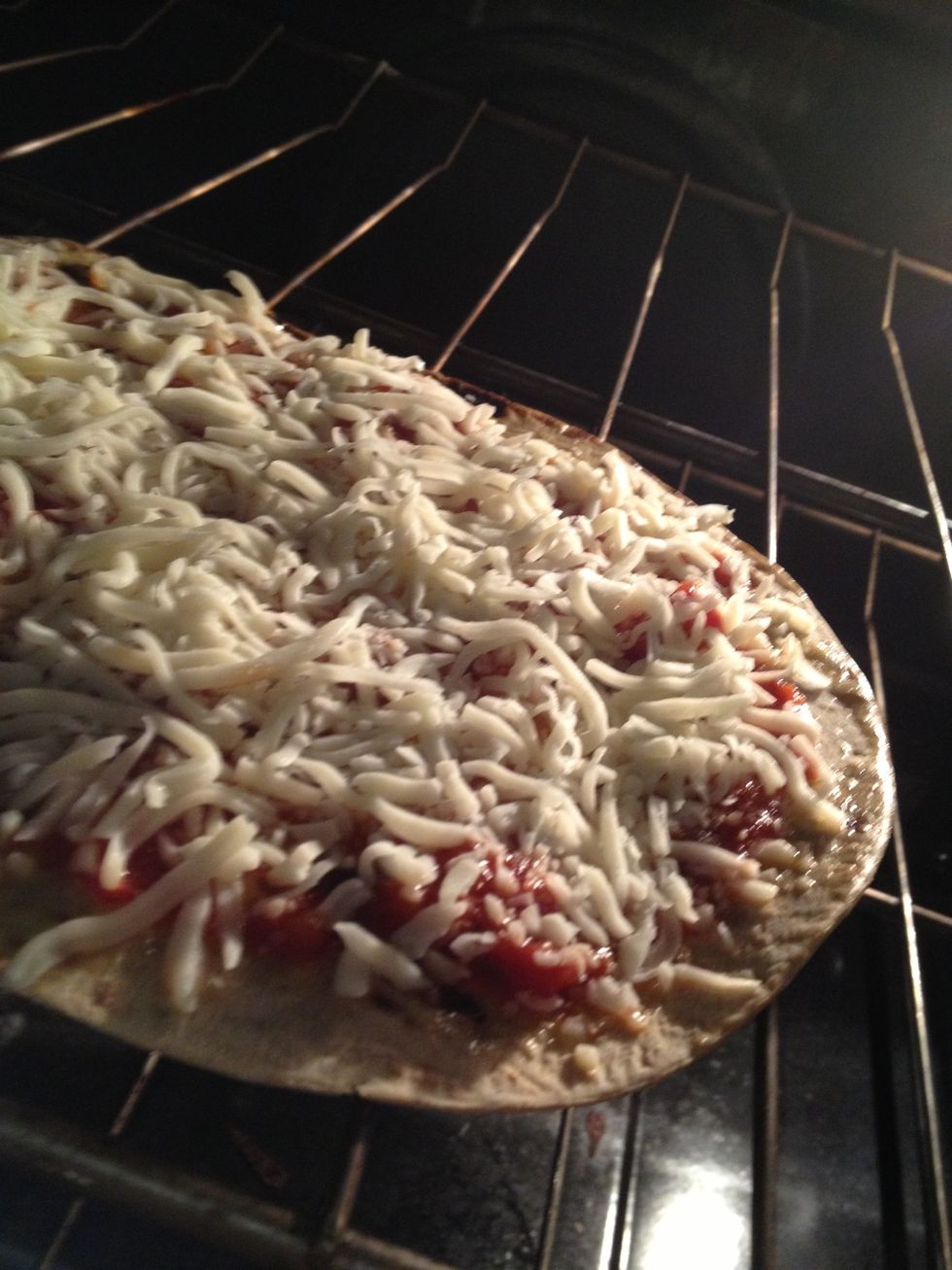 Put your pizza in the oven at 400° for 6ish minutes depending upon how you like your pizza cooked. Yes, my pizza is directly on the rack because I have no pots or pans as I'm moving this week.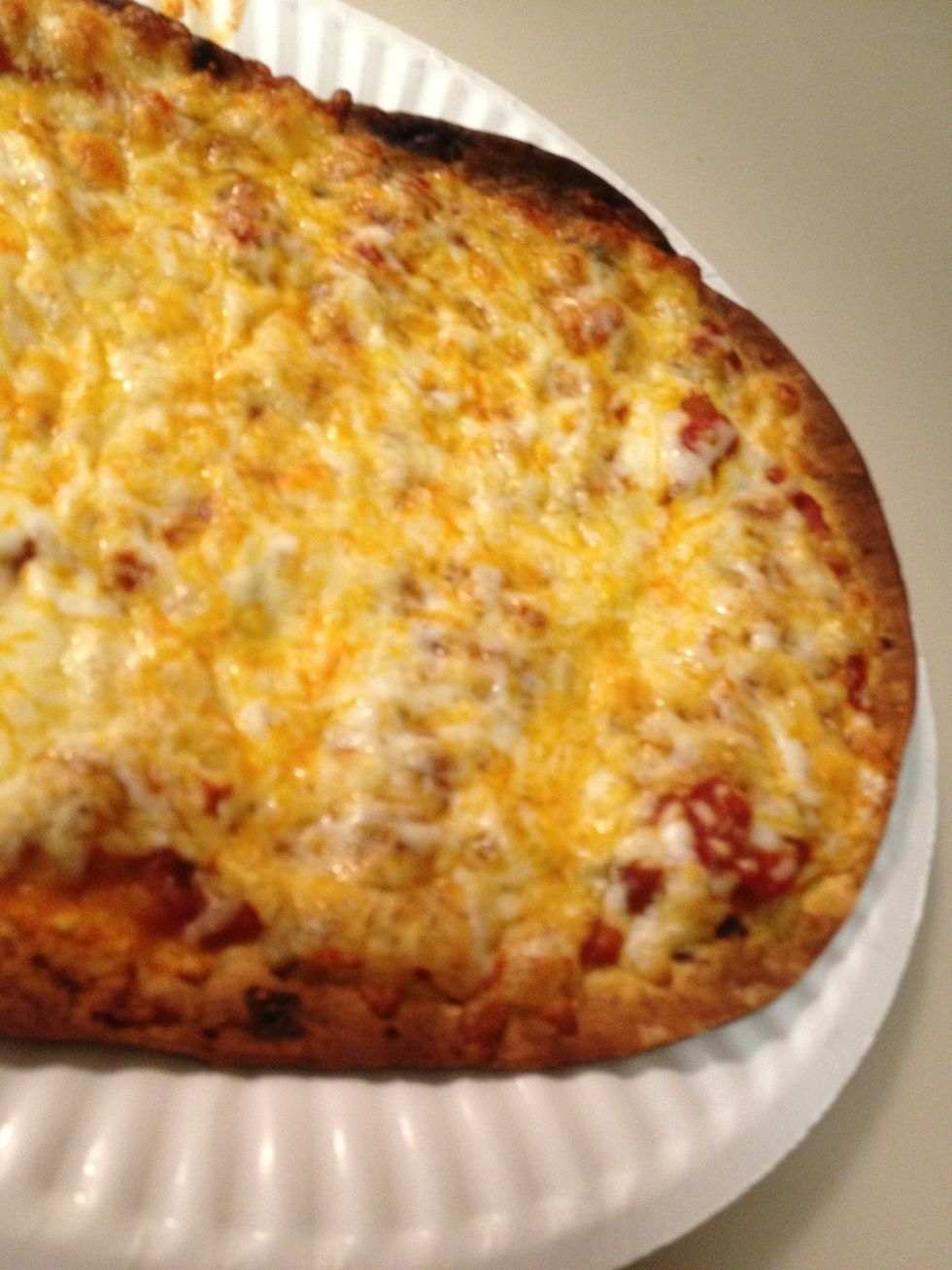 Here's the finished product. I burned mine a little bit because I forgot about it. It cooked for approximately 7 minutes, so 6 minutes would work better.
Following are pics of some of the pizzas I've made. They're fun to make, low-calorie, and cheap. The flatbreads are 80 cal each, and the cheese is as much as you want it to be.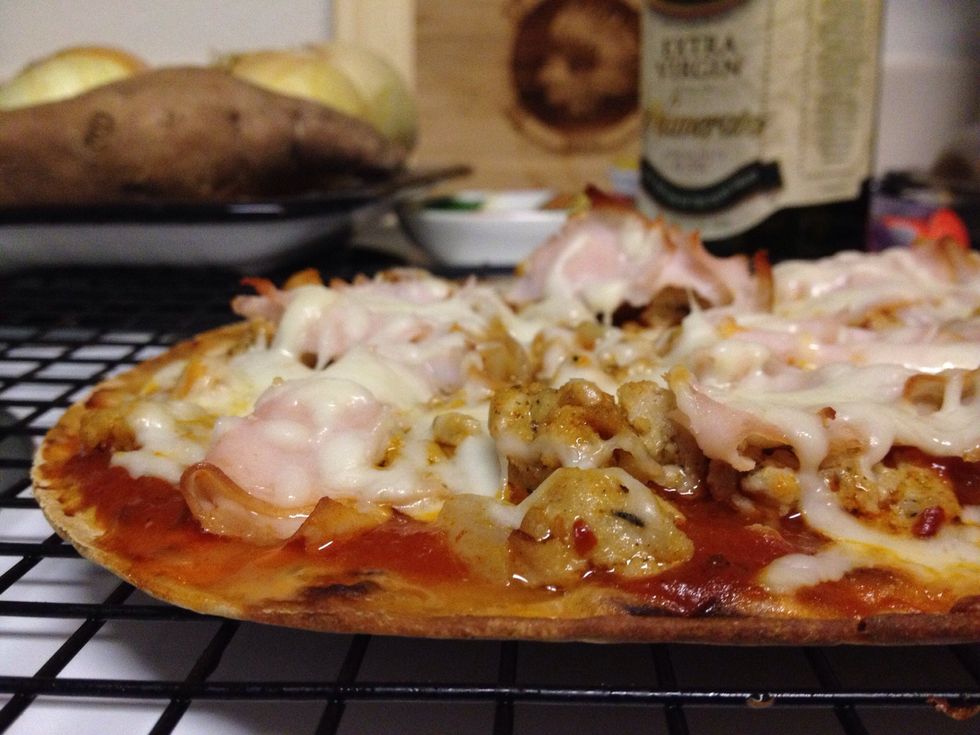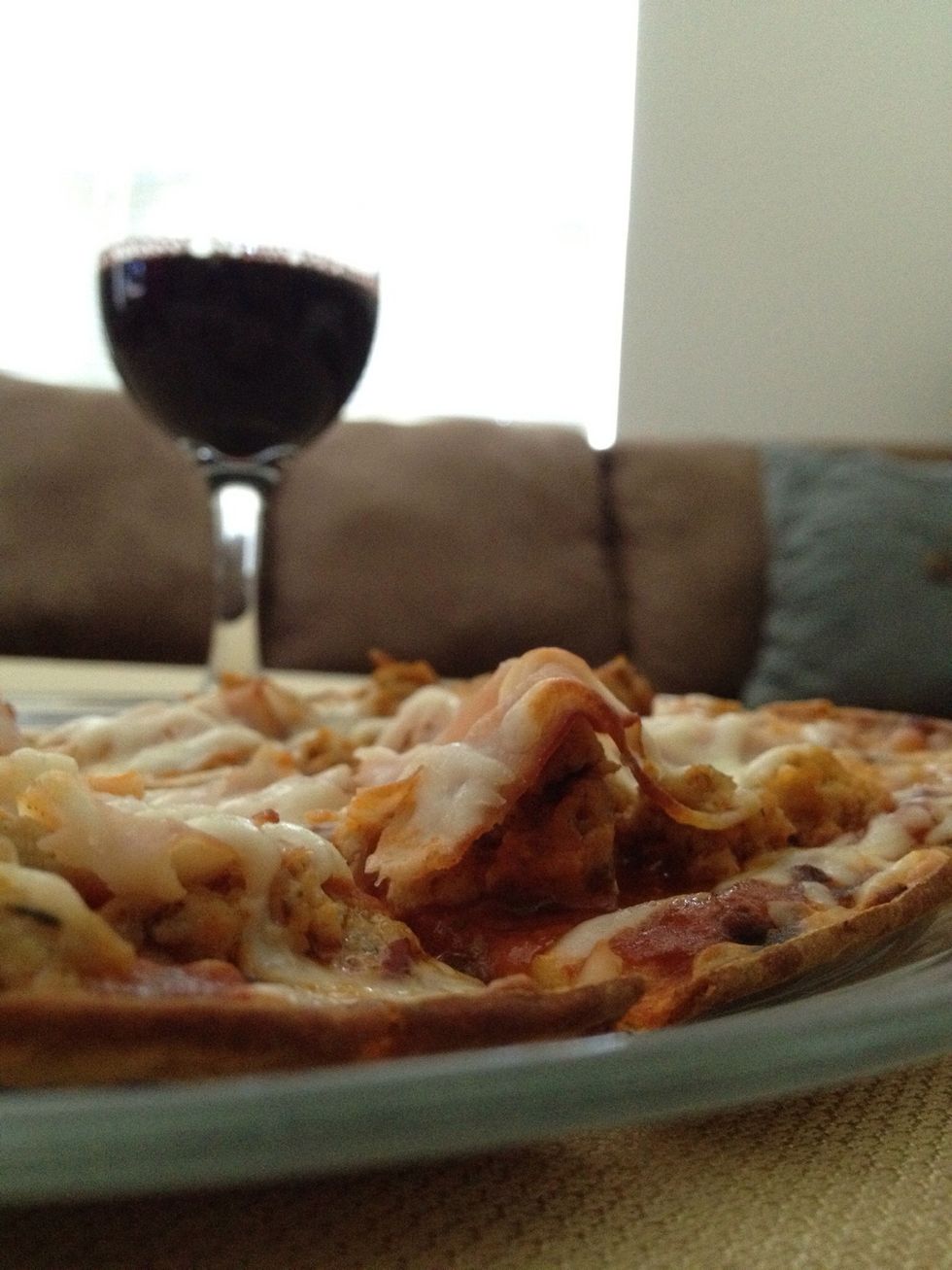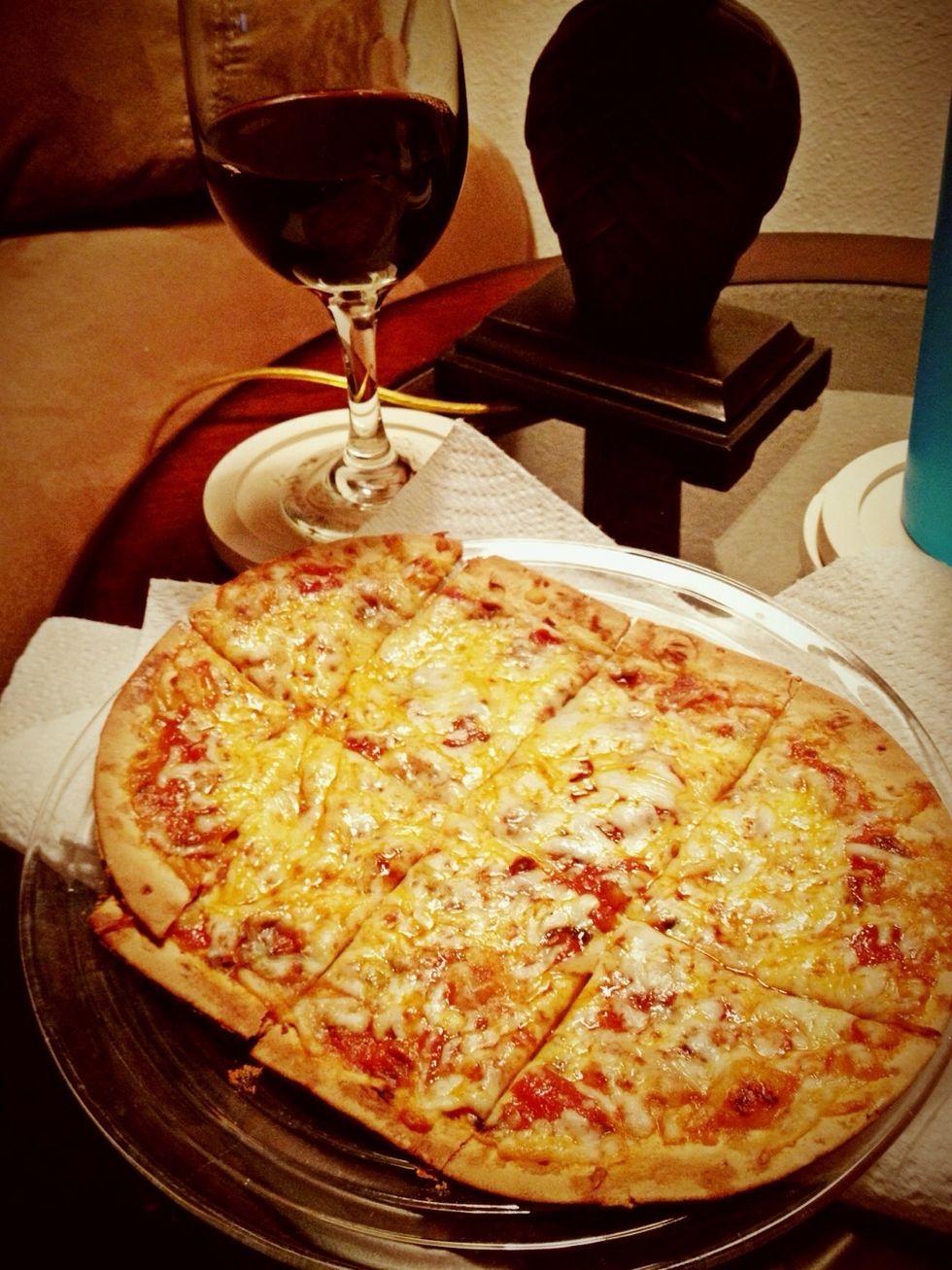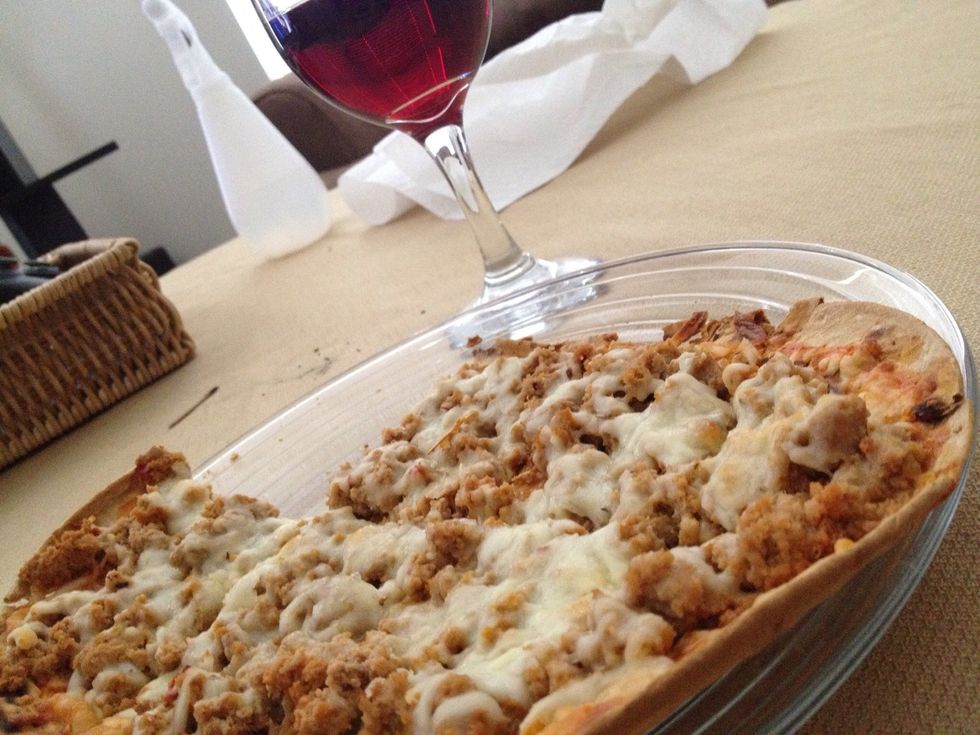 1.0 Cup of your favorite pizza sauce
1.0 Flatout brand flat bread
1.0Tbsp Olive oil
1.0c Mozzarella cheese