Okay, so this is my one of my favourite late-night treats. It's called "Choco-Banana Cream Sandwich".
38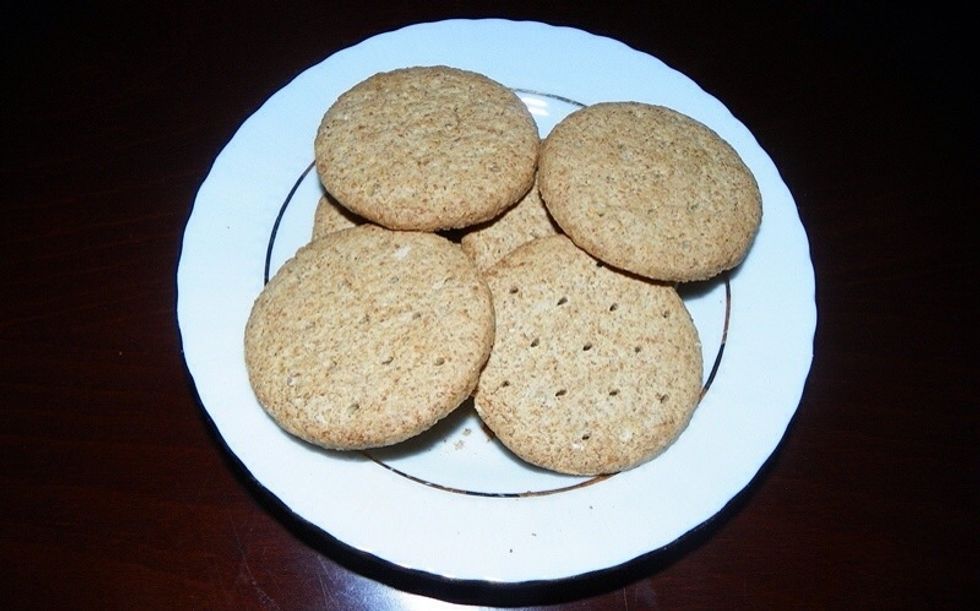 I used sweetened bran & oatmeal cookies, they're 25 calories each.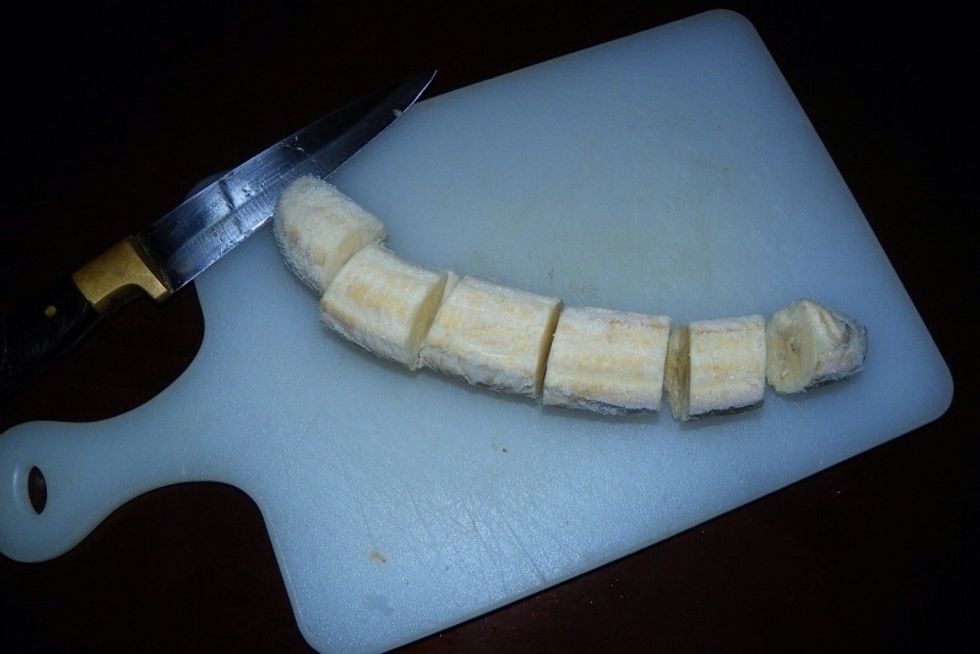 Chop up the frozen banana, or chop it and freeze later.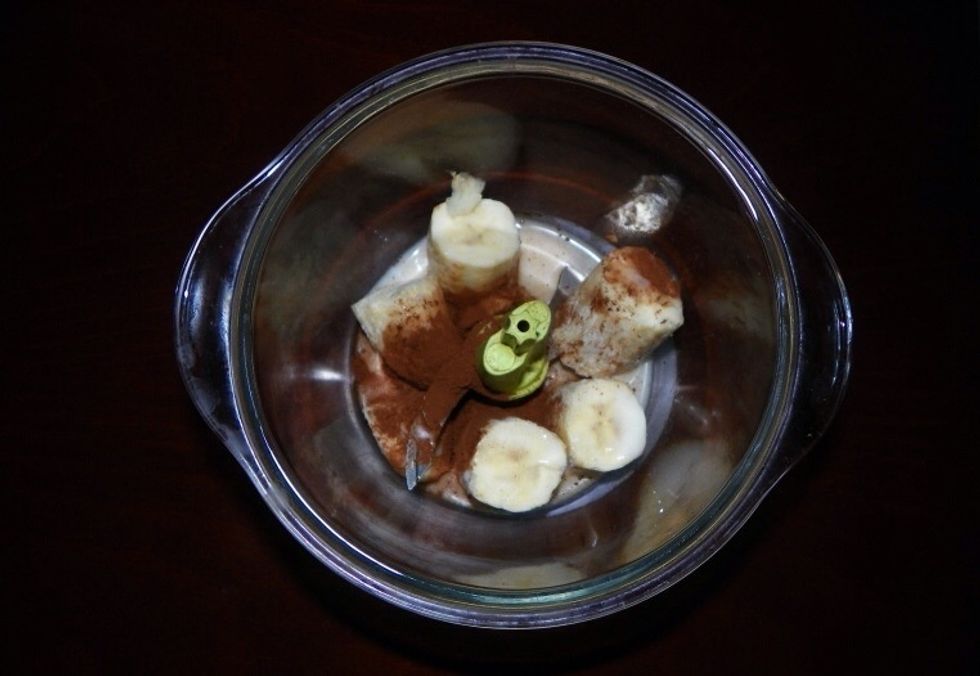 Put bananas, cocoa and milk into food processor.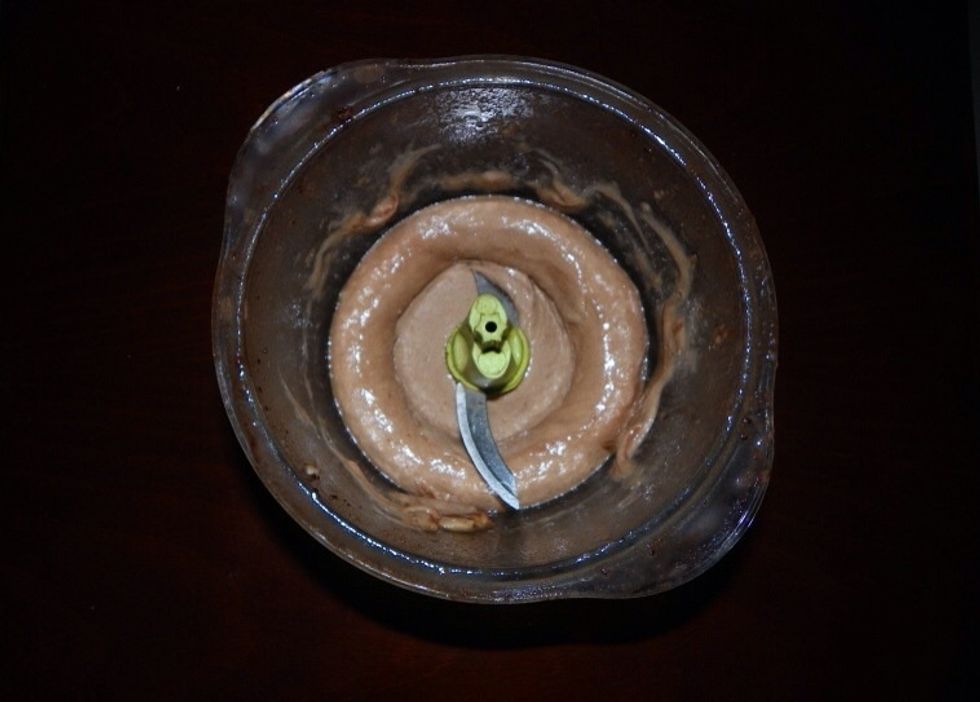 Don't press it down all the way, as the banana is frozen, it may damage the blades. Mix until you get a smooth texture.
Put the ice-cream like mixture between the cookies, and voilà!
Eat it fast, it tends to melt quick :) Total calories : 253 (If you prefer to eat it plain without the cookies,the whole banana mix is 100 calories, and tastes just as good!) Bon appétit!
1.0 Banana, frozen overnight
6.0 Low cal cookies
1.0tsp Unsweetened cocoa
3.0tsp Low fat milk