This girl is just amazing. She makes old ugly clothes into fashion. Look her up at ReFashionista.net She inspired me to attempt reusing my sweater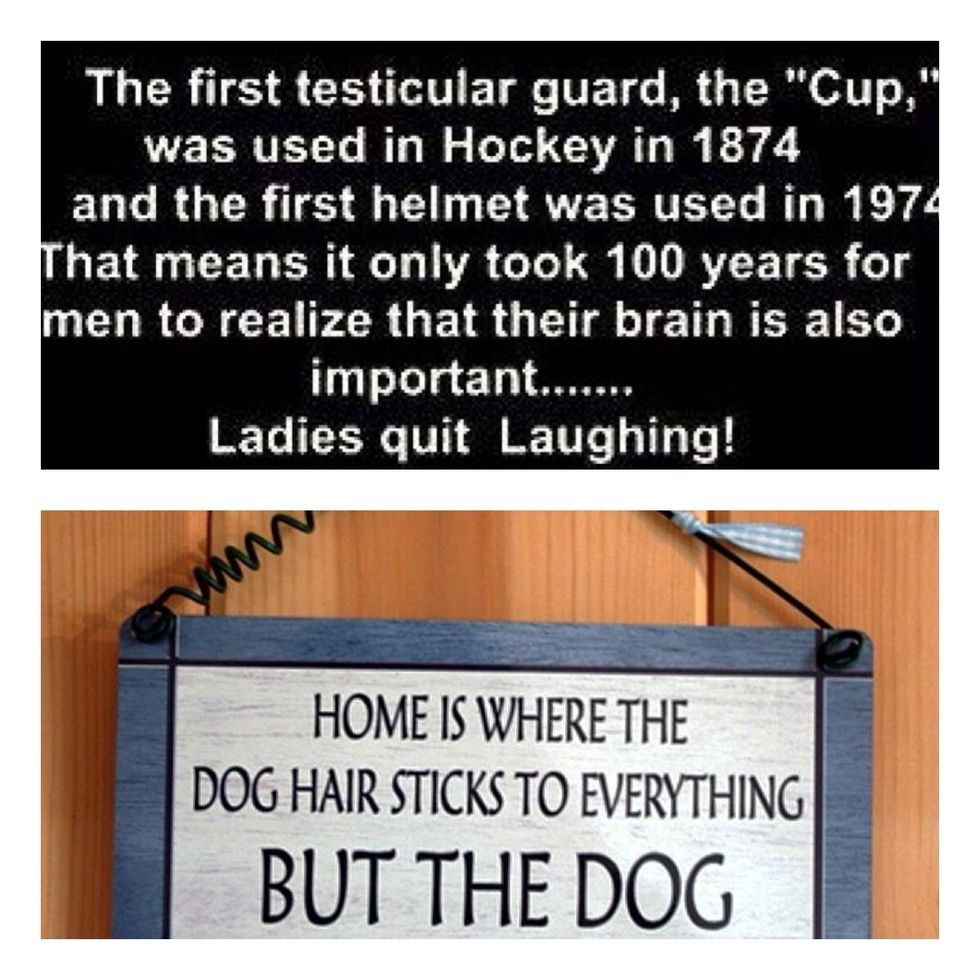 Two things to consider when you are trying to decide whether to marry or get a dog.
My husband accidentally boil washed my favoured sweater, it is so small now that I can't wear it. Accidents happens, I married one. 😝I'll try to make it into a scarf.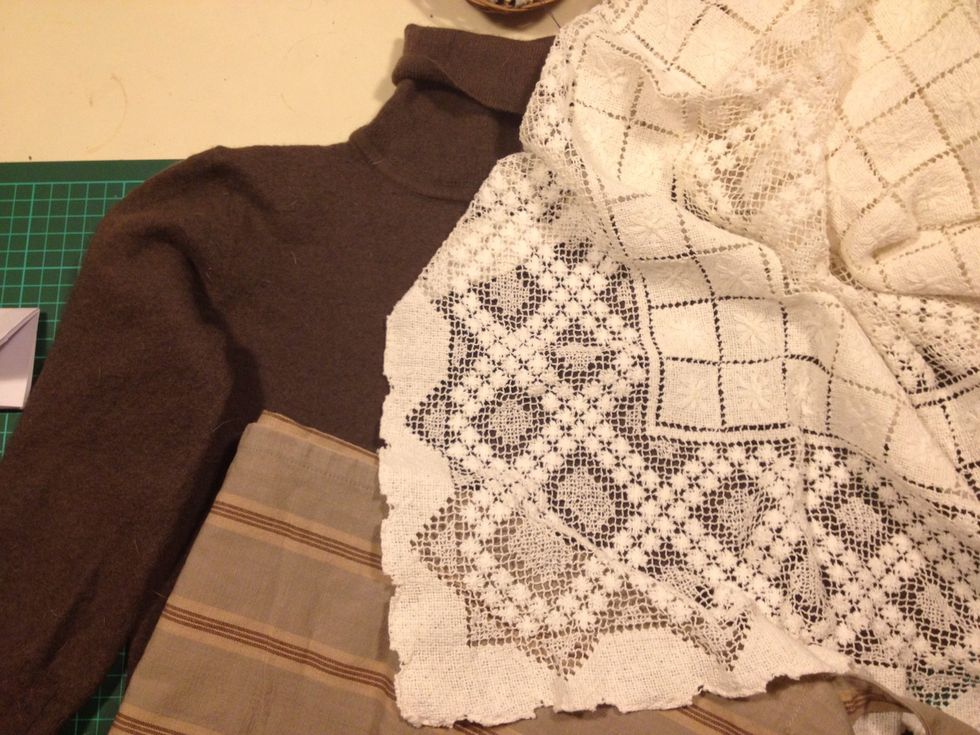 This old table cloth has some stains on it that I can't get off. Now I'm going to use it in combination with my ruined sweater.
I'm trying to get as much material out of it as possible.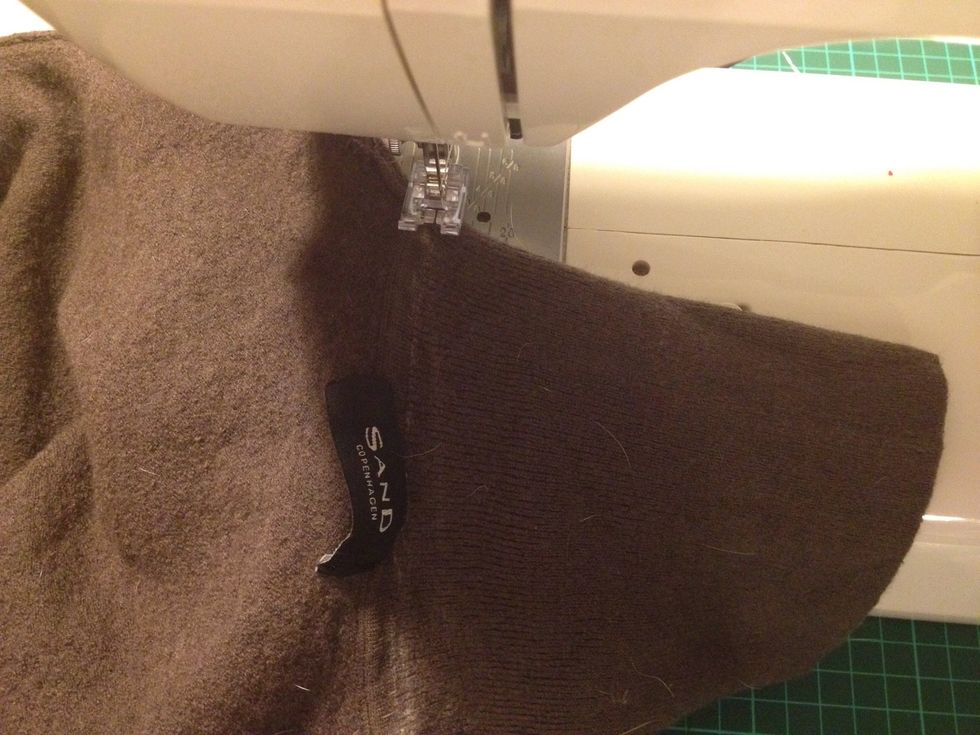 I zig zagged where I wanted to cut to prevent fraying.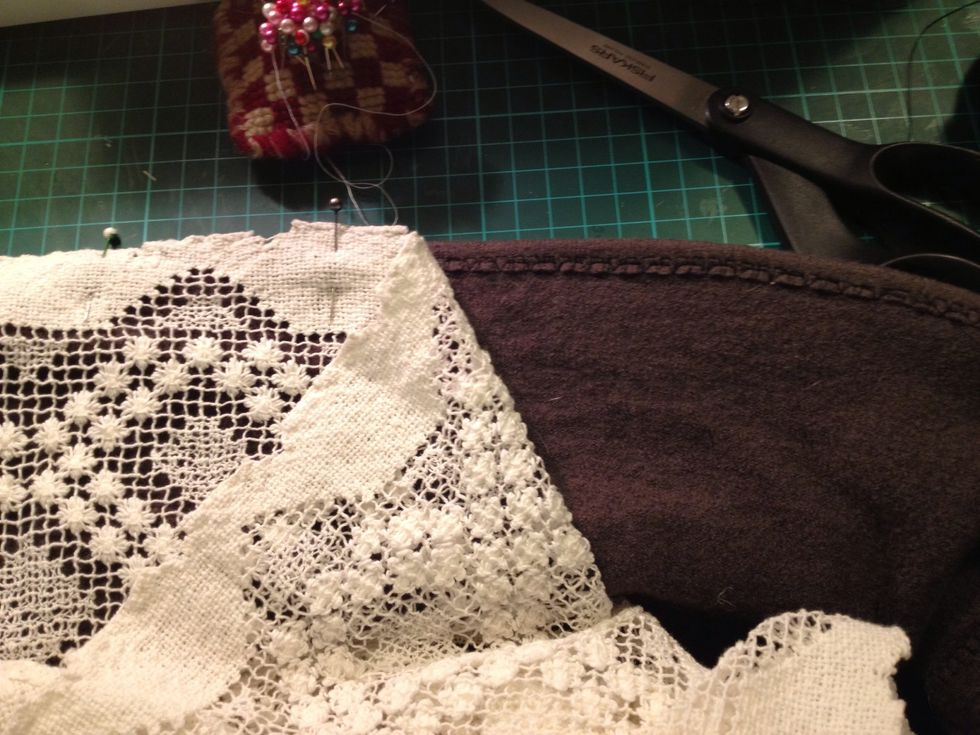 I got a fairly large piece of material out of the sweater. I cut it in half and sewed the two pieces together, making one long strip of material. I pinned the tablecloth to the backside of the strip.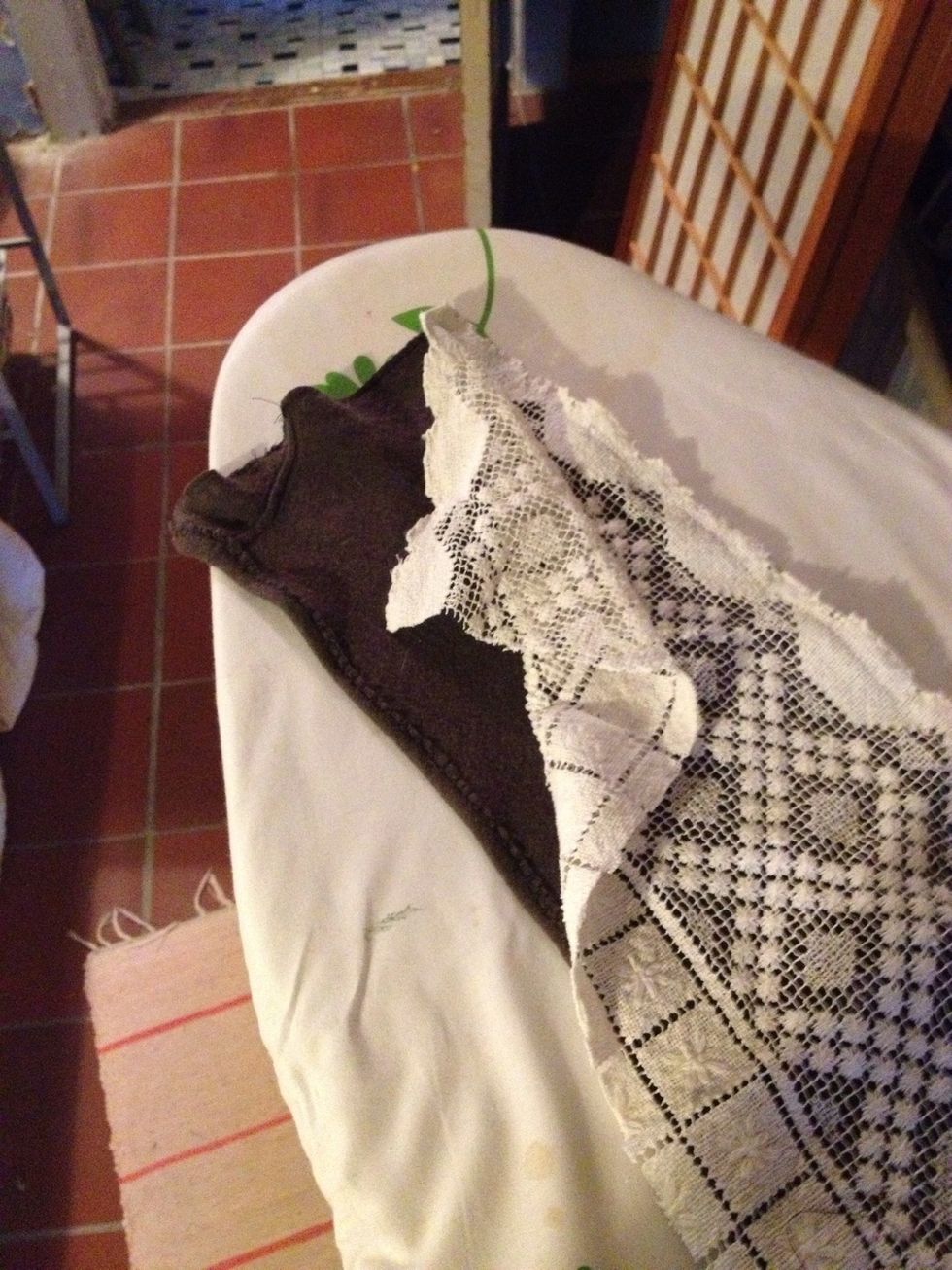 I sewed the top seam together and cut the tablecloth to fit.
Bottom thread black, top white.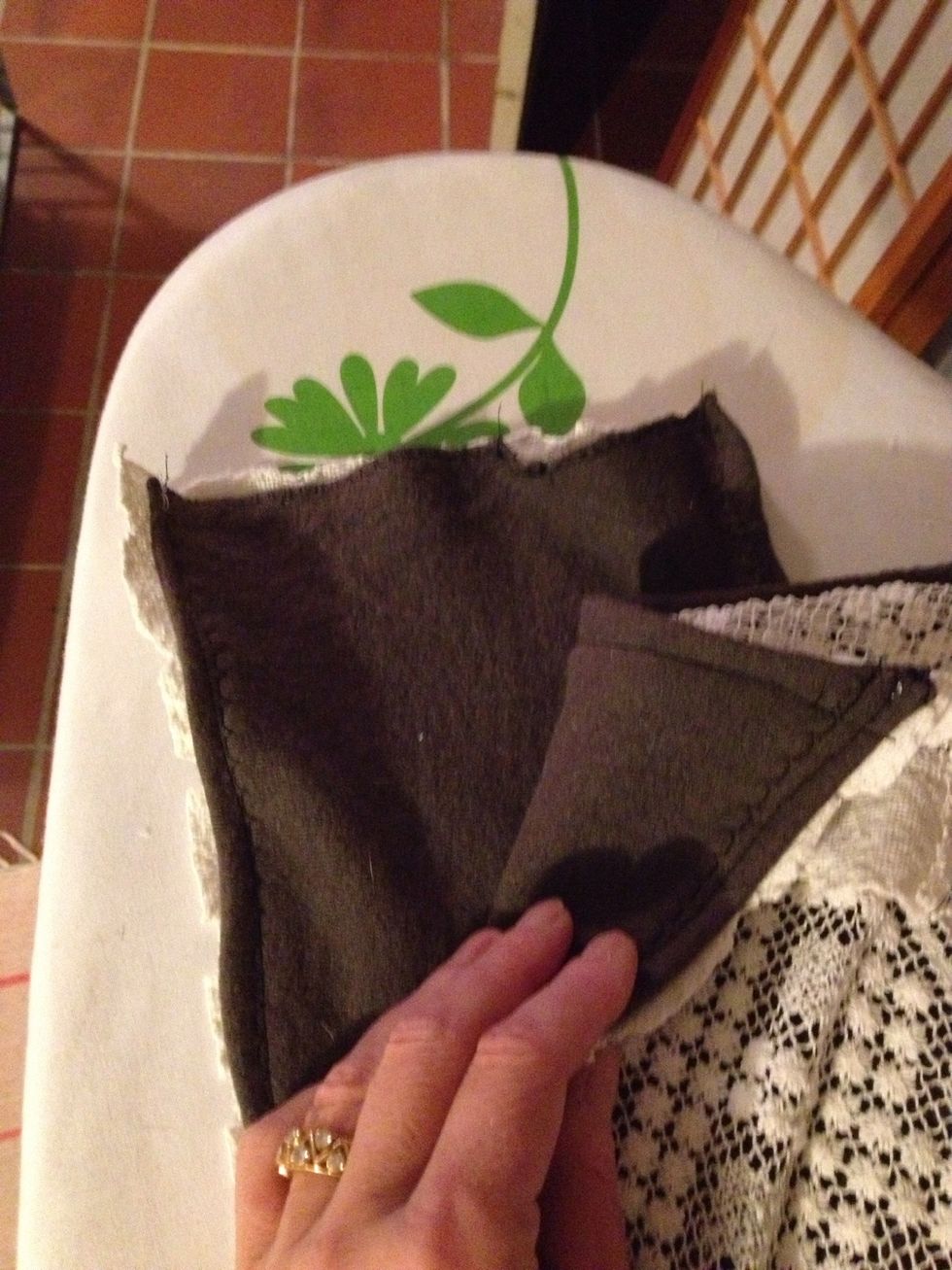 The two pieces are now sewed together. I placed the strip end to end.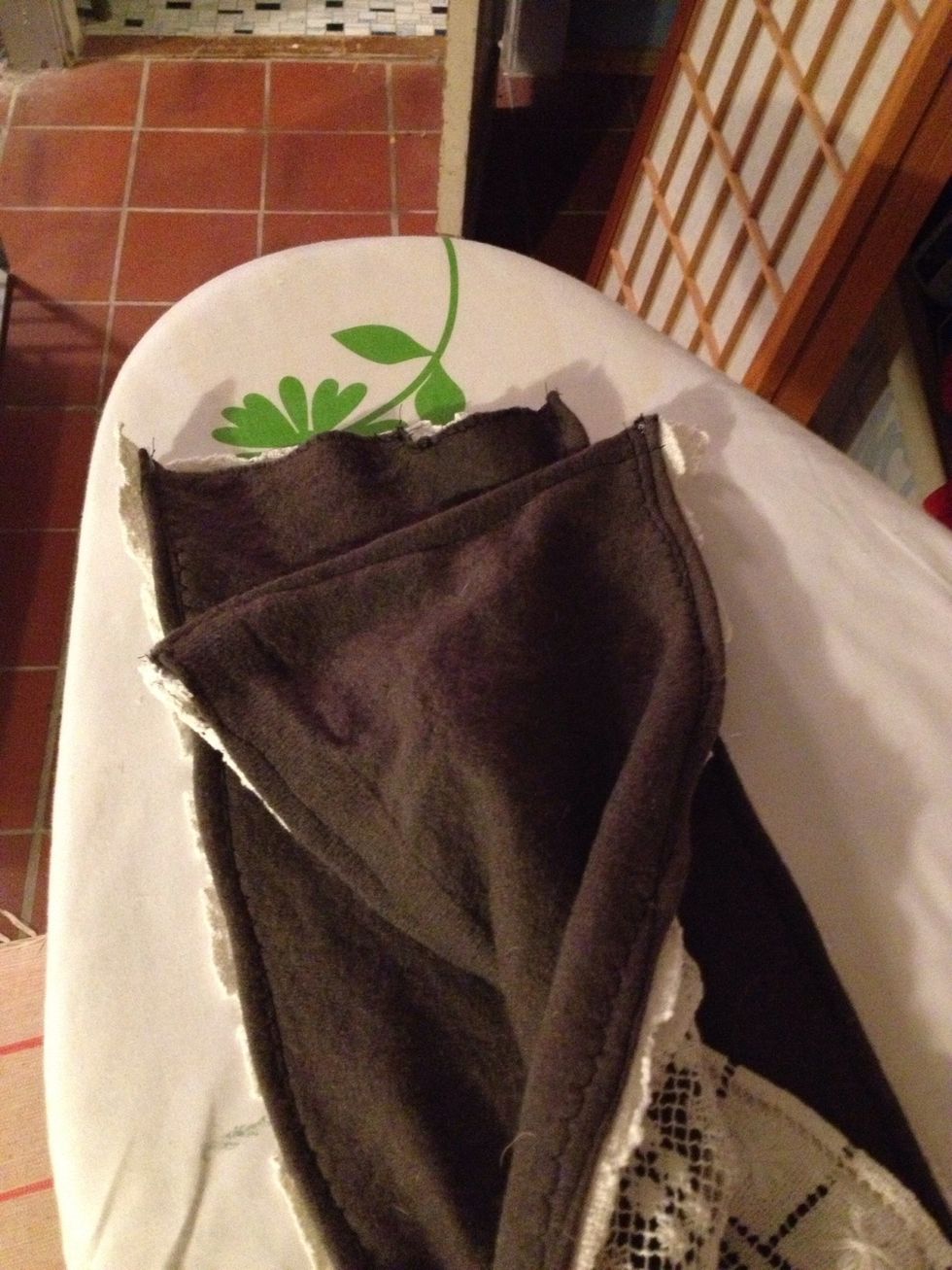 Twisted the top like this to make a Möbius circle. Look up the guide on Möbius if you don't know what that is.
My infinity Scarf is so warm and comfortable to wear.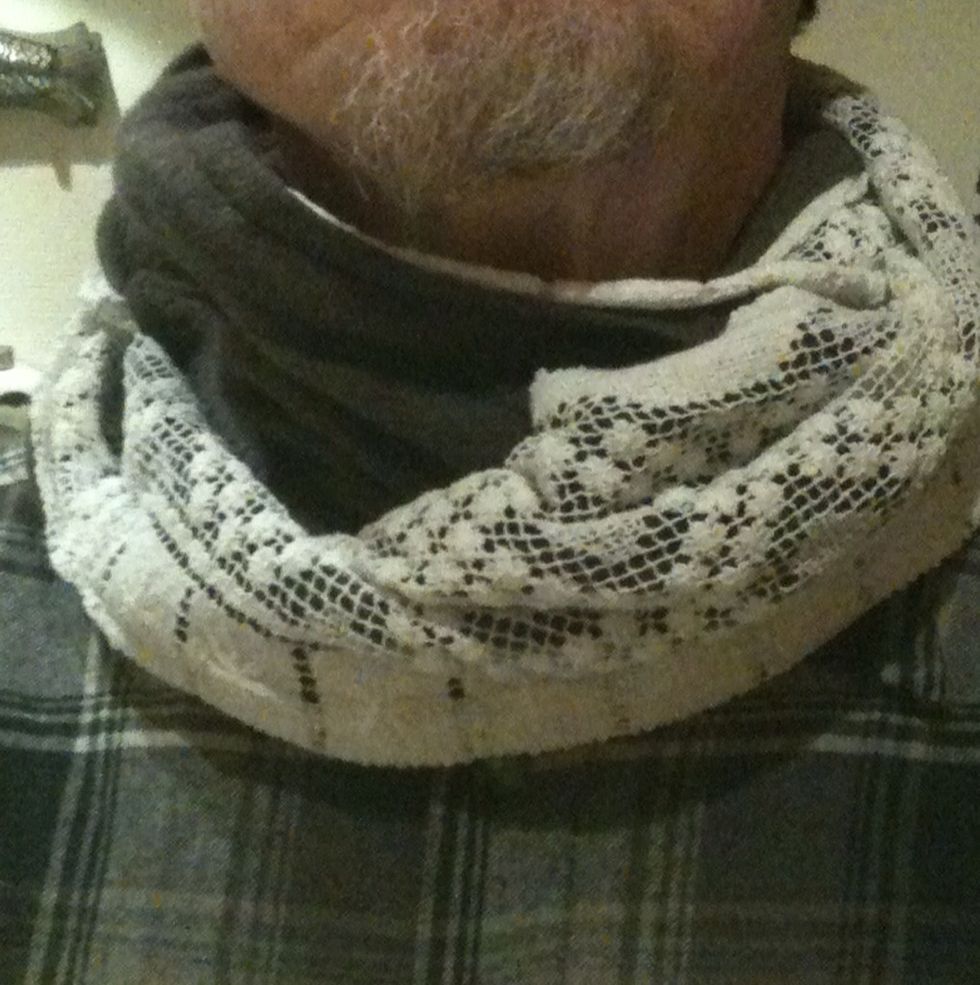 Punishment comes in many shapes.
1.0 Boiled washed sweater
Odds and ends.
Sewing machine