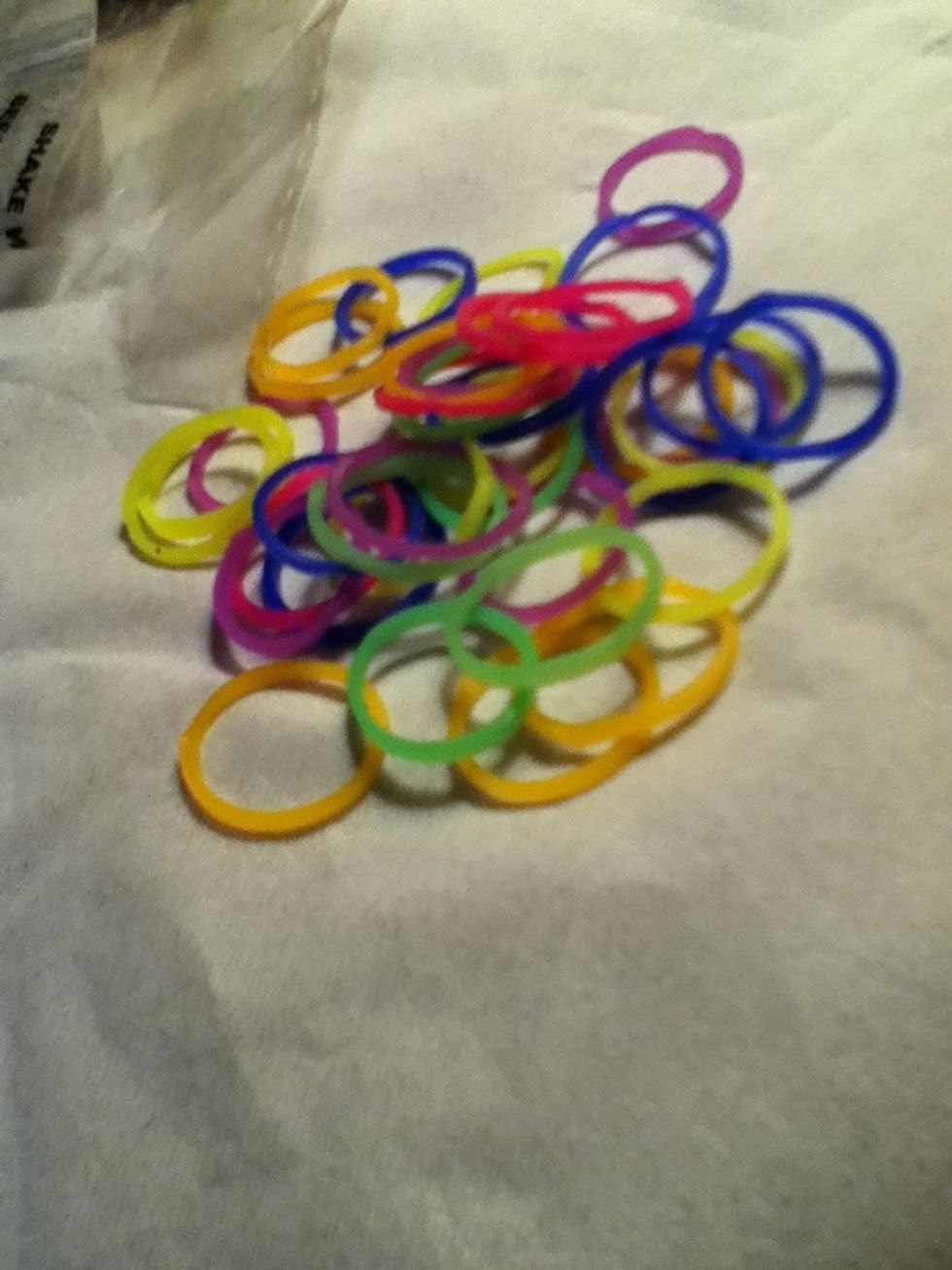 Here are the looms (elastics) you can buy from a local dollar store.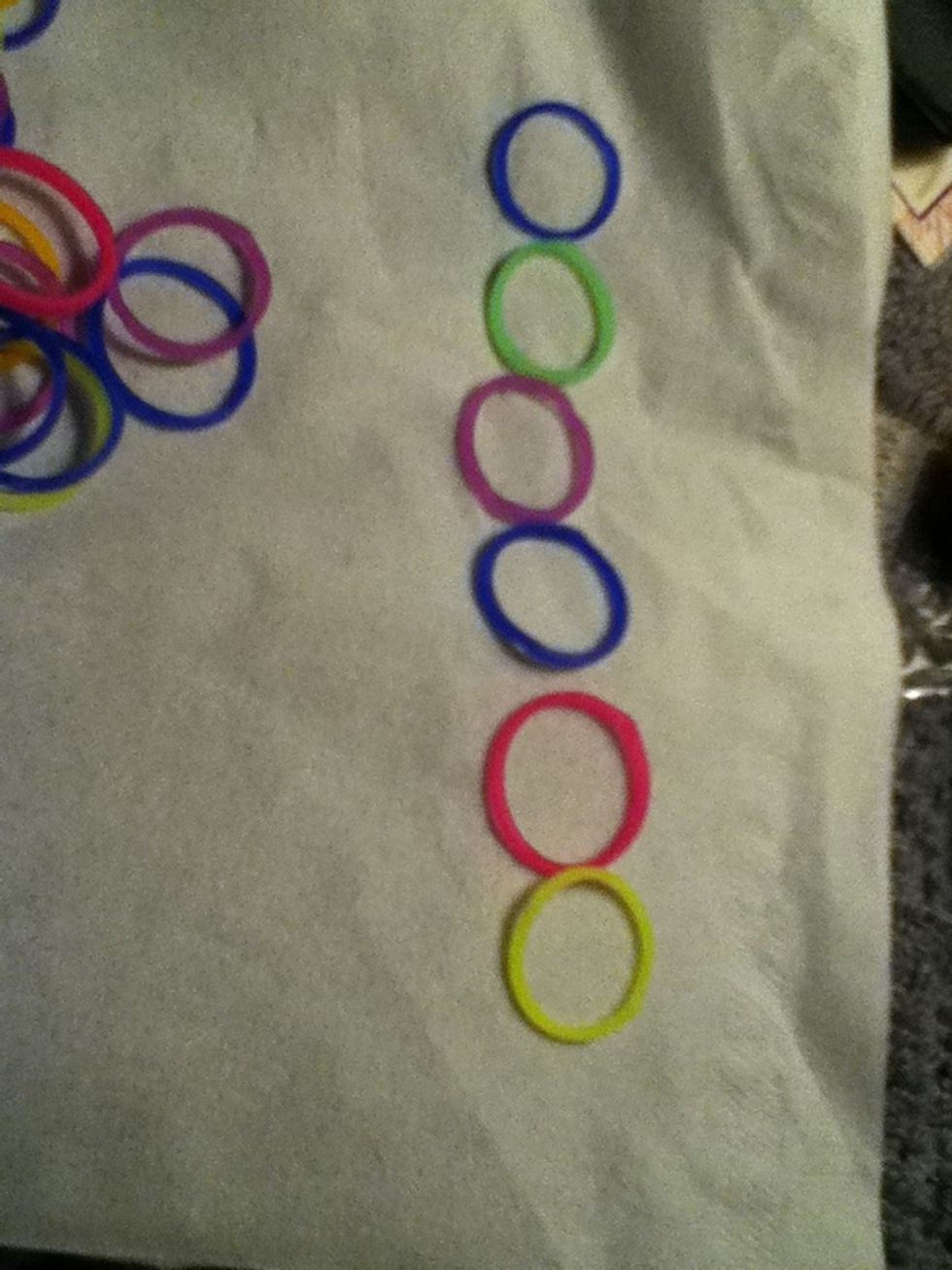 Lay out the loom colors you would like it takes about 22 Looms depending on how big your head is.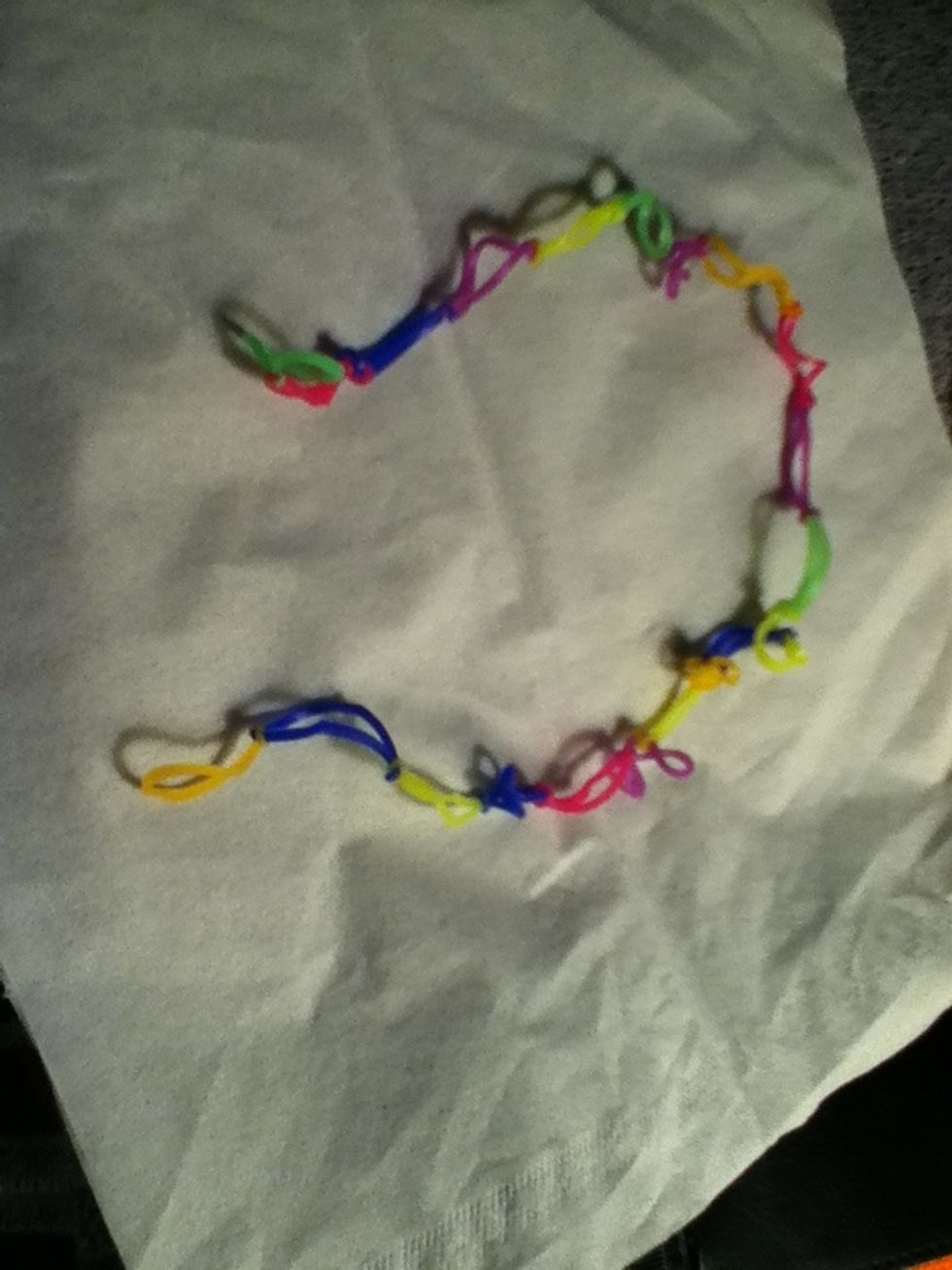 Continue that process until it has enough looms to fit your head.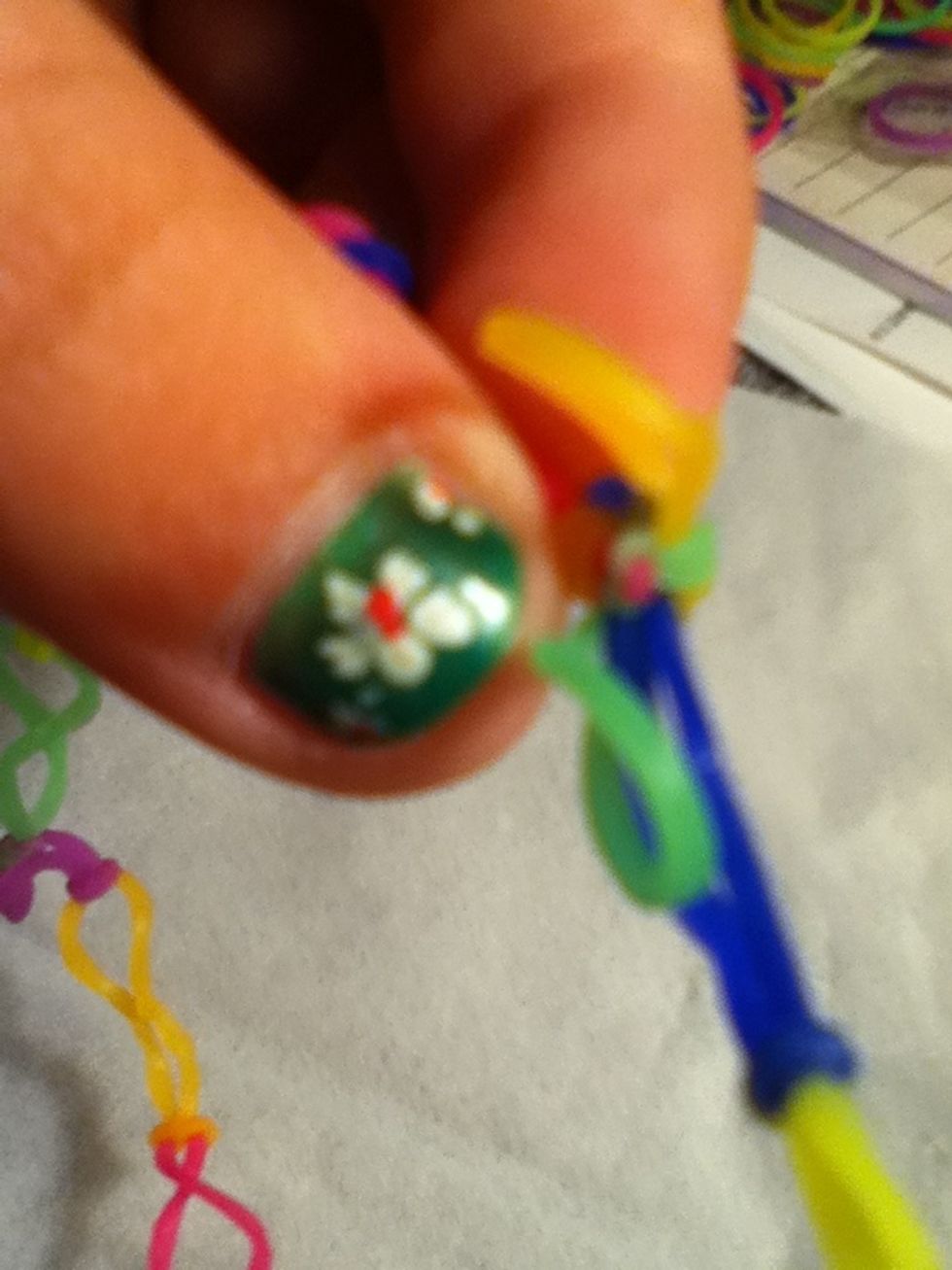 Tie a regular double knot to connect the two ends.
Viola! And there is your rainbow loom headband.