Gather supplies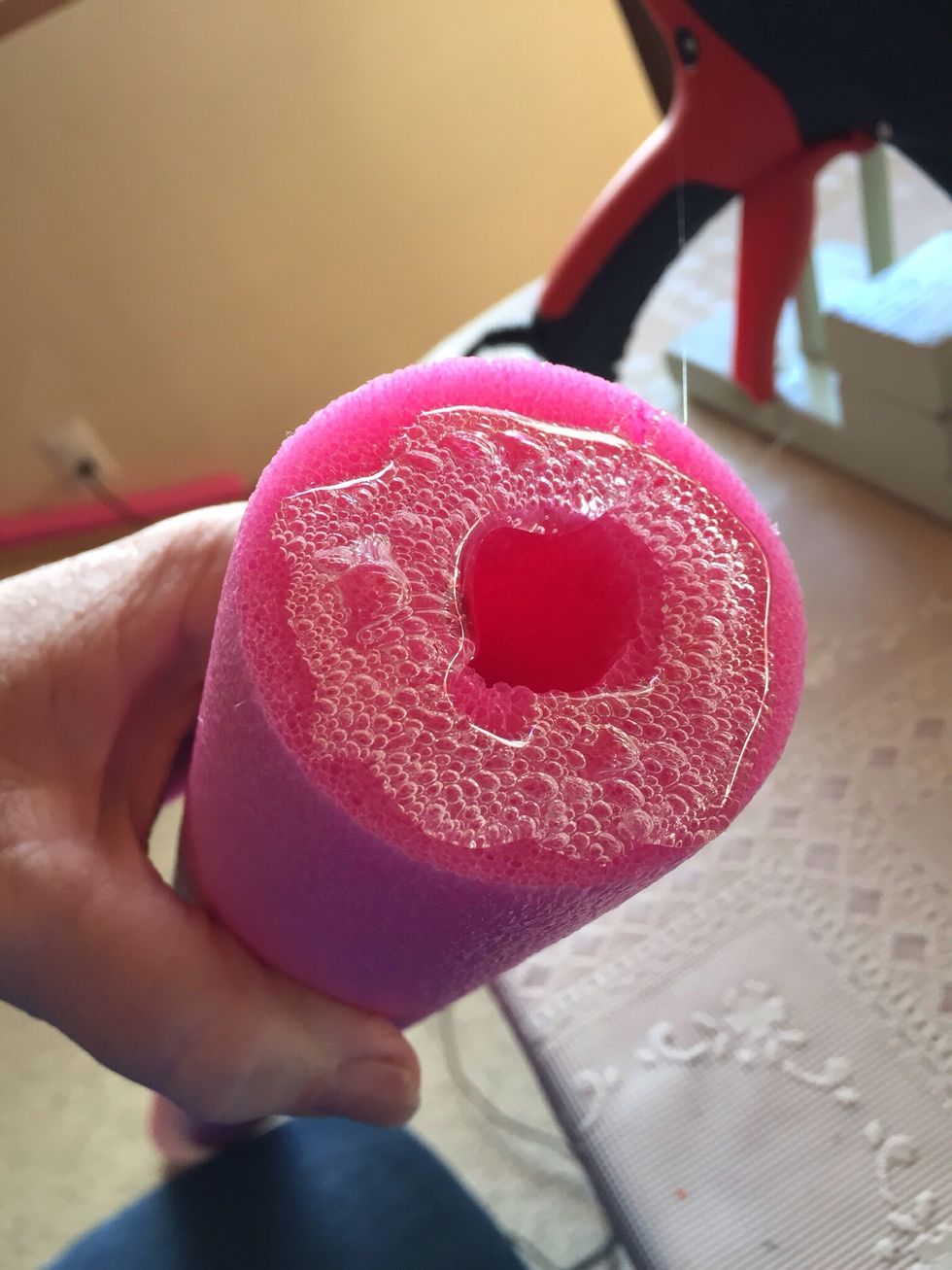 Put hot glue on end of one of the tubes....
Attach second tube, hold until set.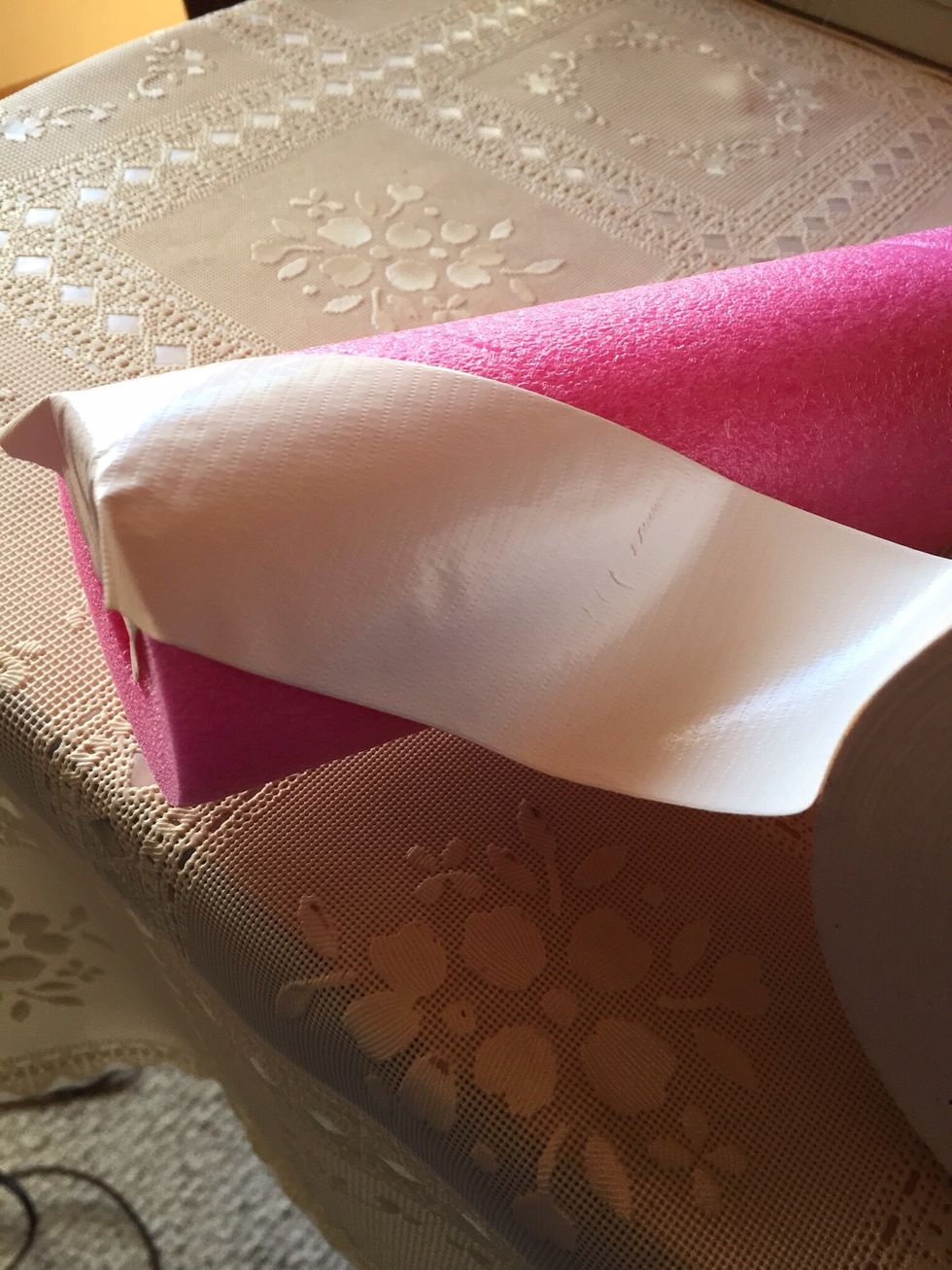 Wrap tube in duct tape, swirl around entire tube....
Make sure tape remains flat.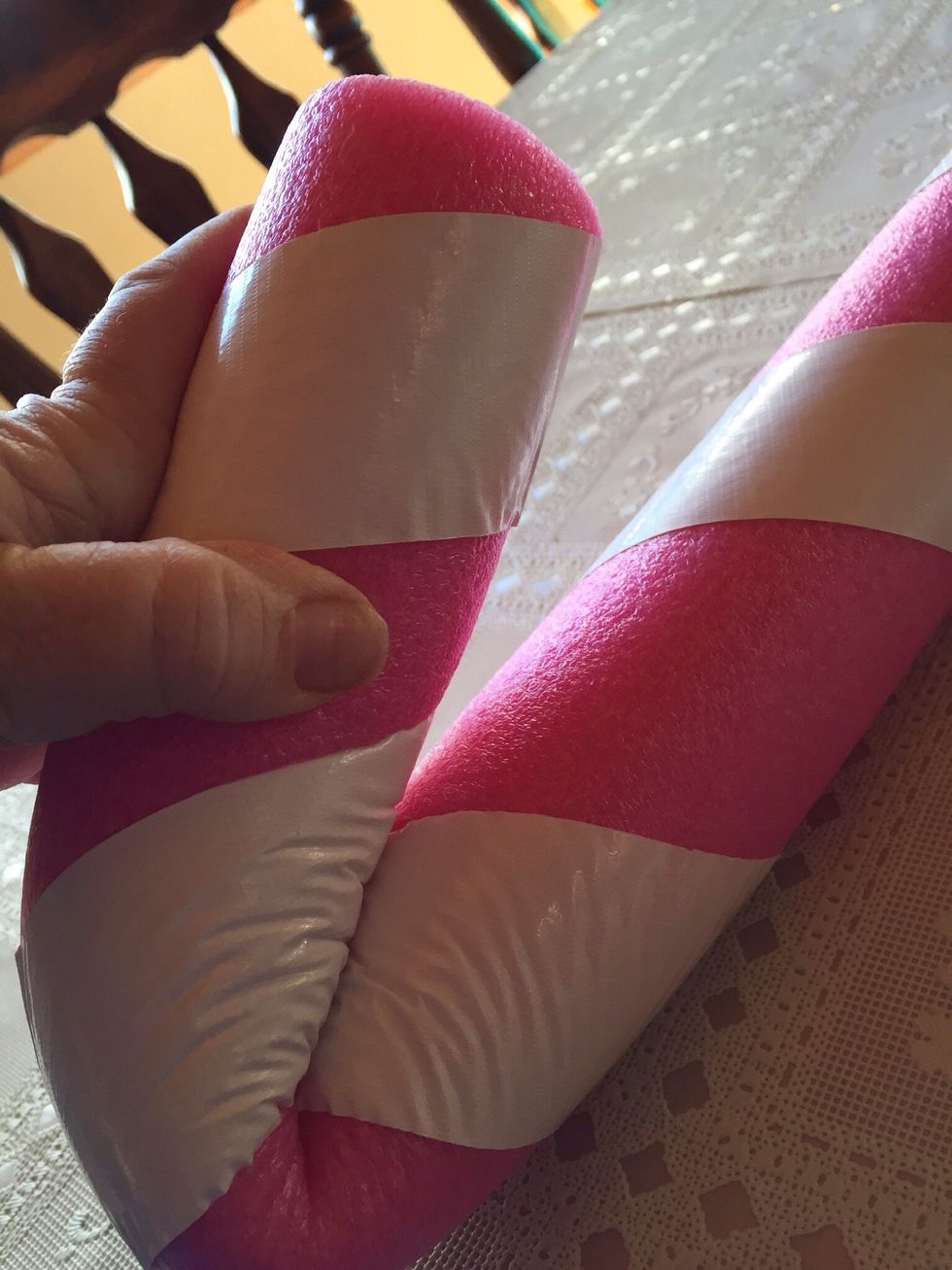 Take end of tube and fold it down, along a line of hot glue...
Hold in place....
Repeat, gluing, rolling, and holding down as you go....
Keep line of glue in the middle of the tube.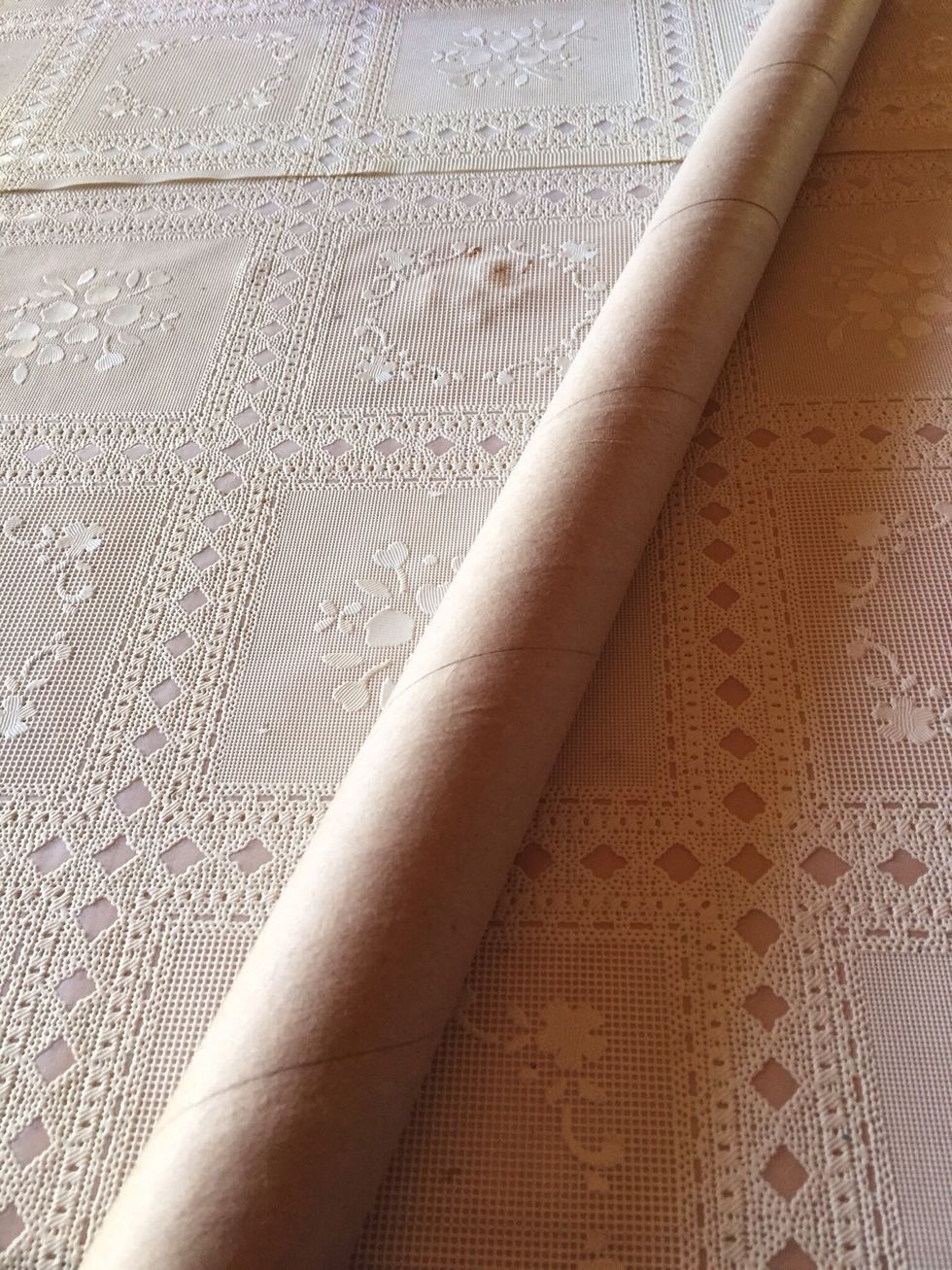 If you are using a mailing tube, cover in white duct tape to look like a candy stick.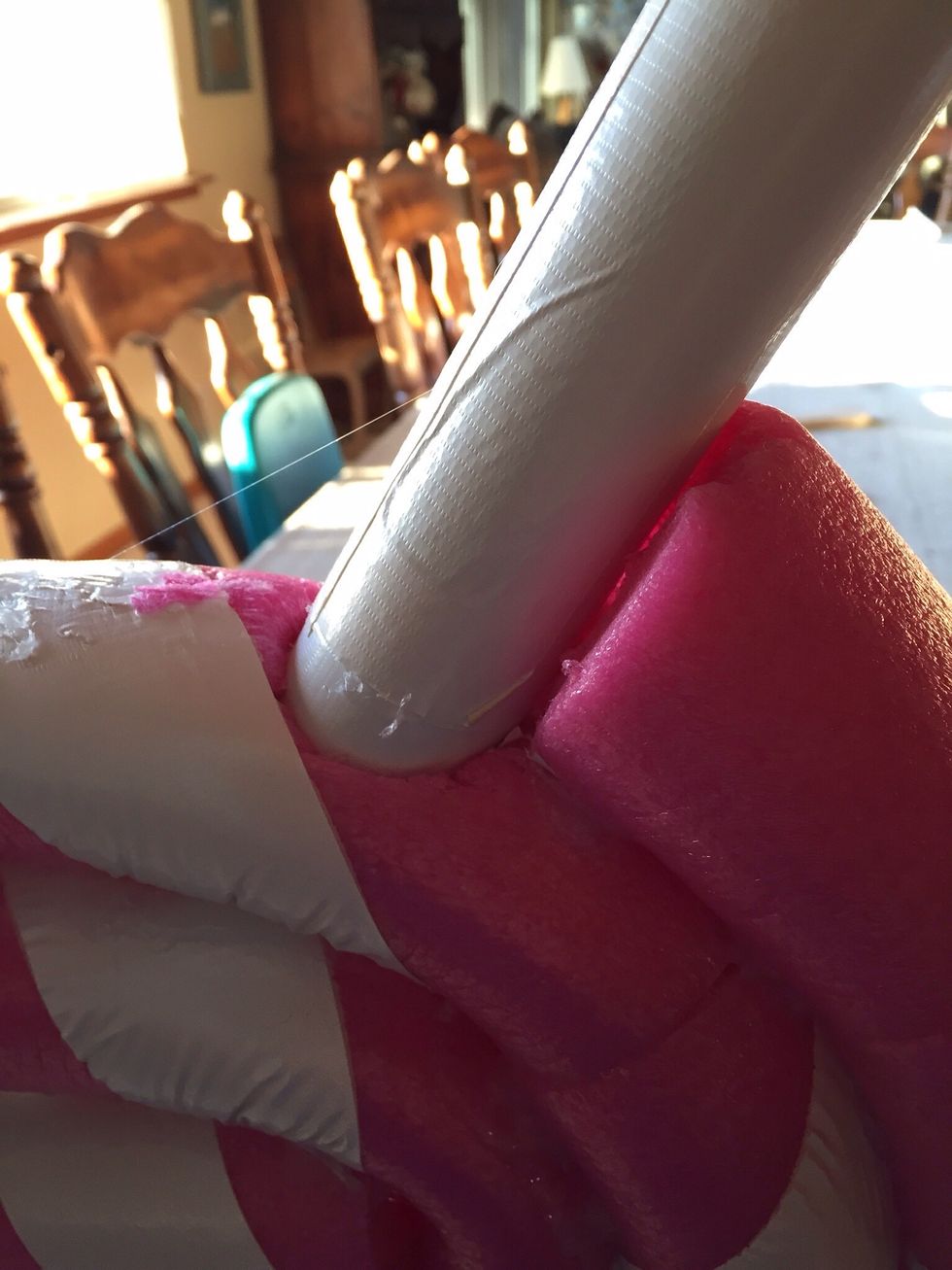 Cut a hole at end of 'swirl' and line with hot glue. Insert candy stick.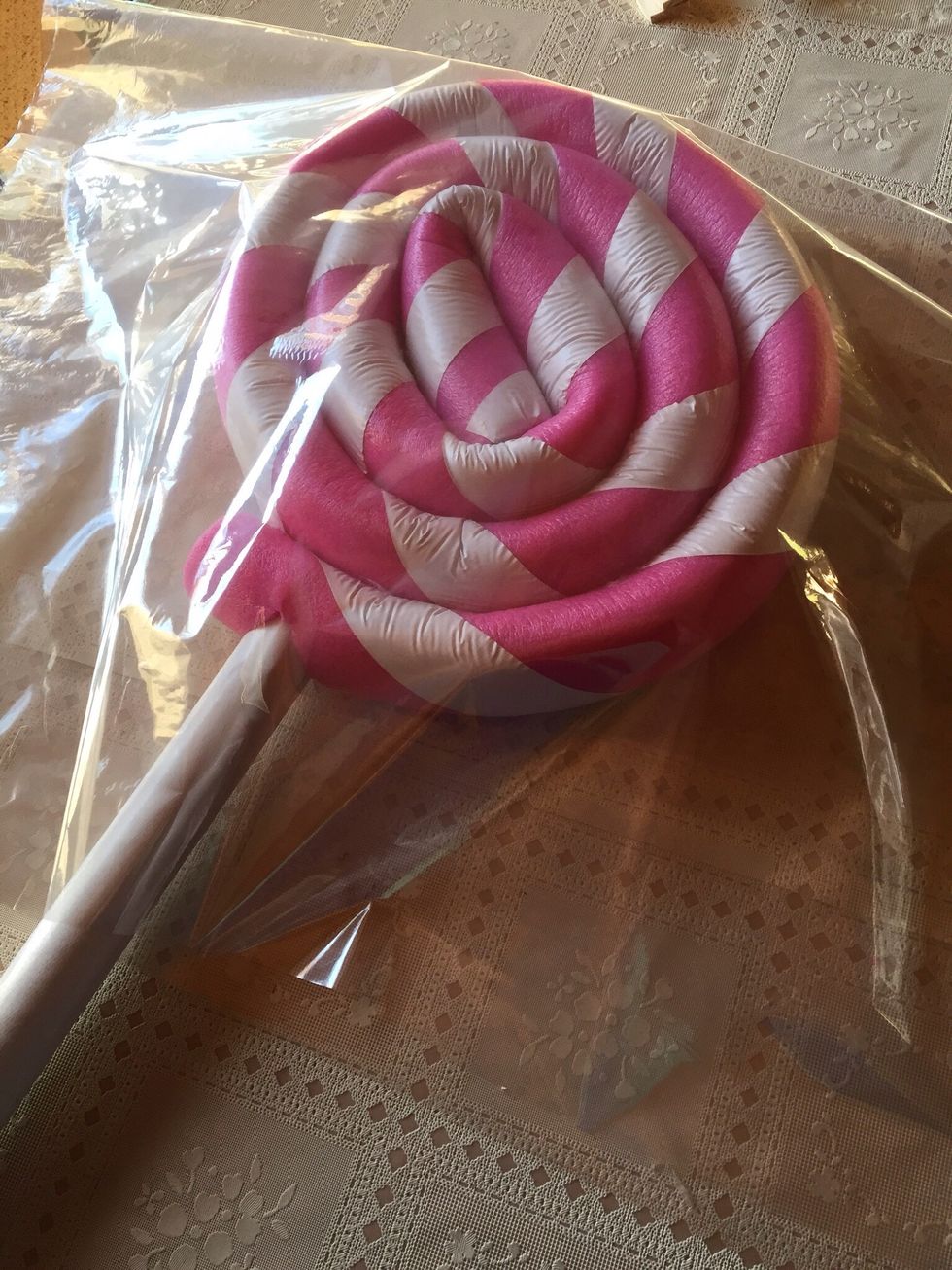 Wrap lollipop in cellophane.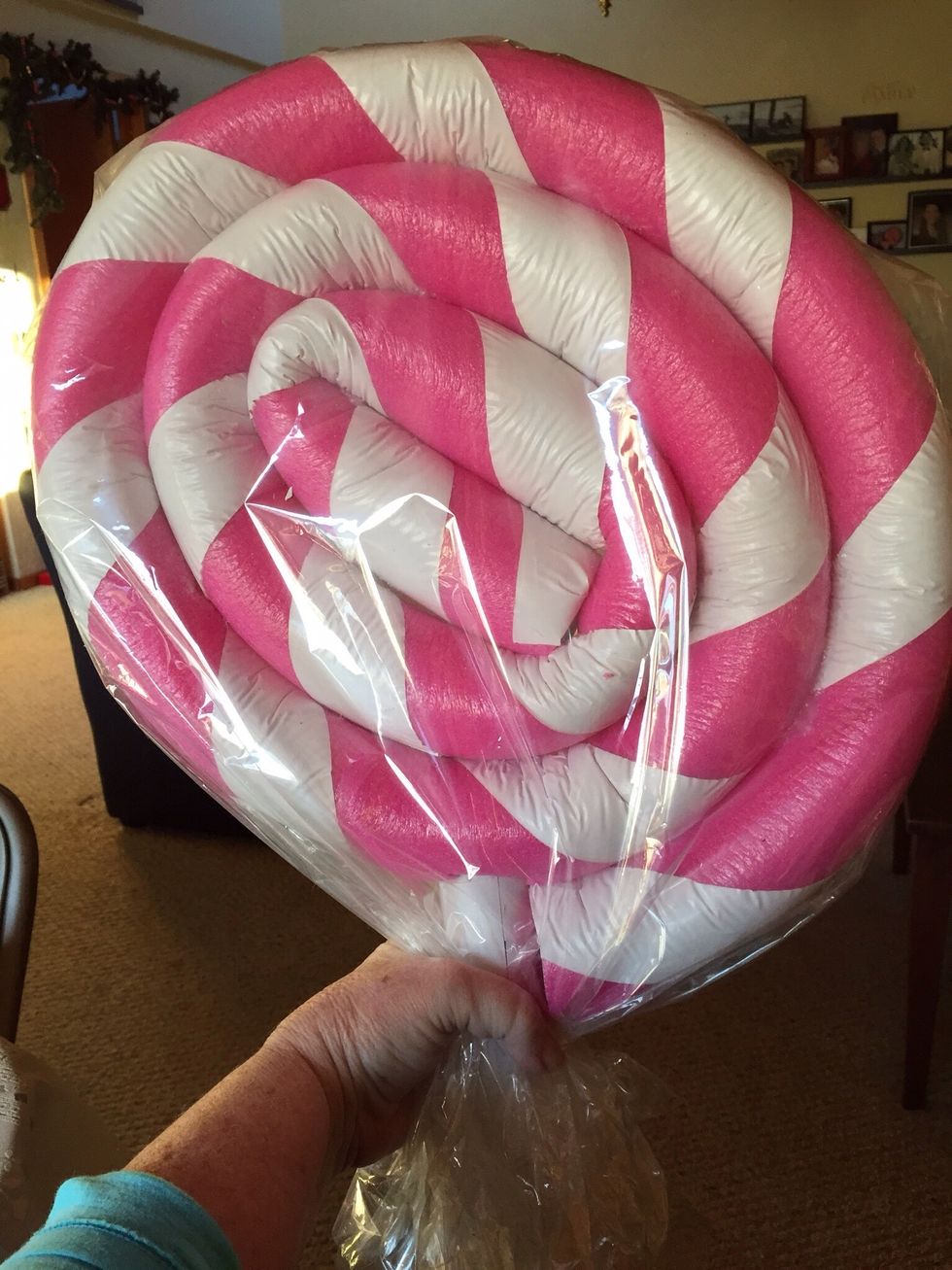 Gather cellophane at the bottom and tie with fabric bow.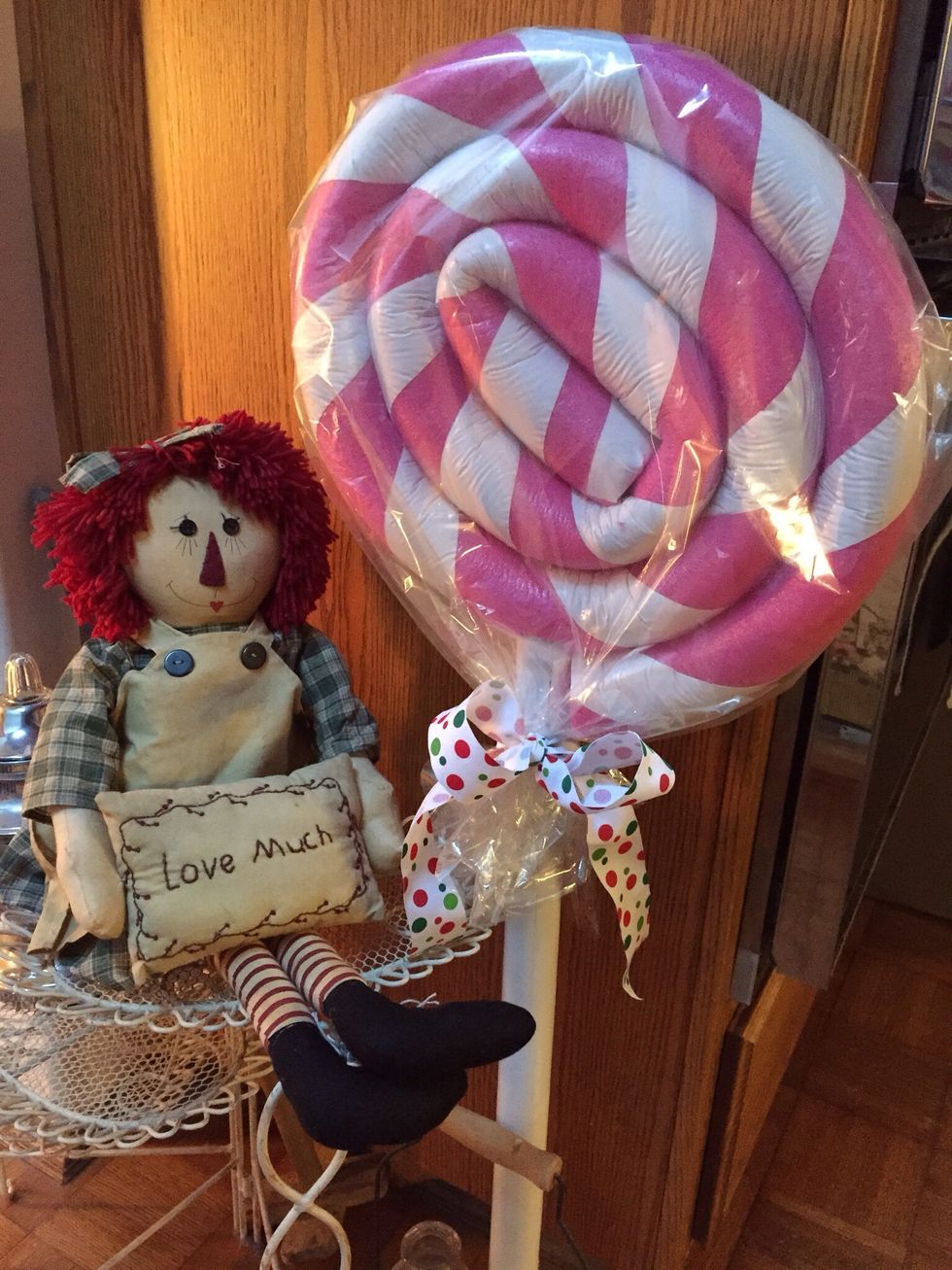 Sweet decoration!
I used two different color noodles on the lollipop in back and really like the multi color look.
2.0 Pool Noodles
Duct tape (your color choice)
Hot glue
Mailing tube (or pvc pipe)
Cellophane
Ribbon