How to make a lobster trap coffee table
Make a Lobster Trap Coffee Table
312
Cut net to fit inside of trap.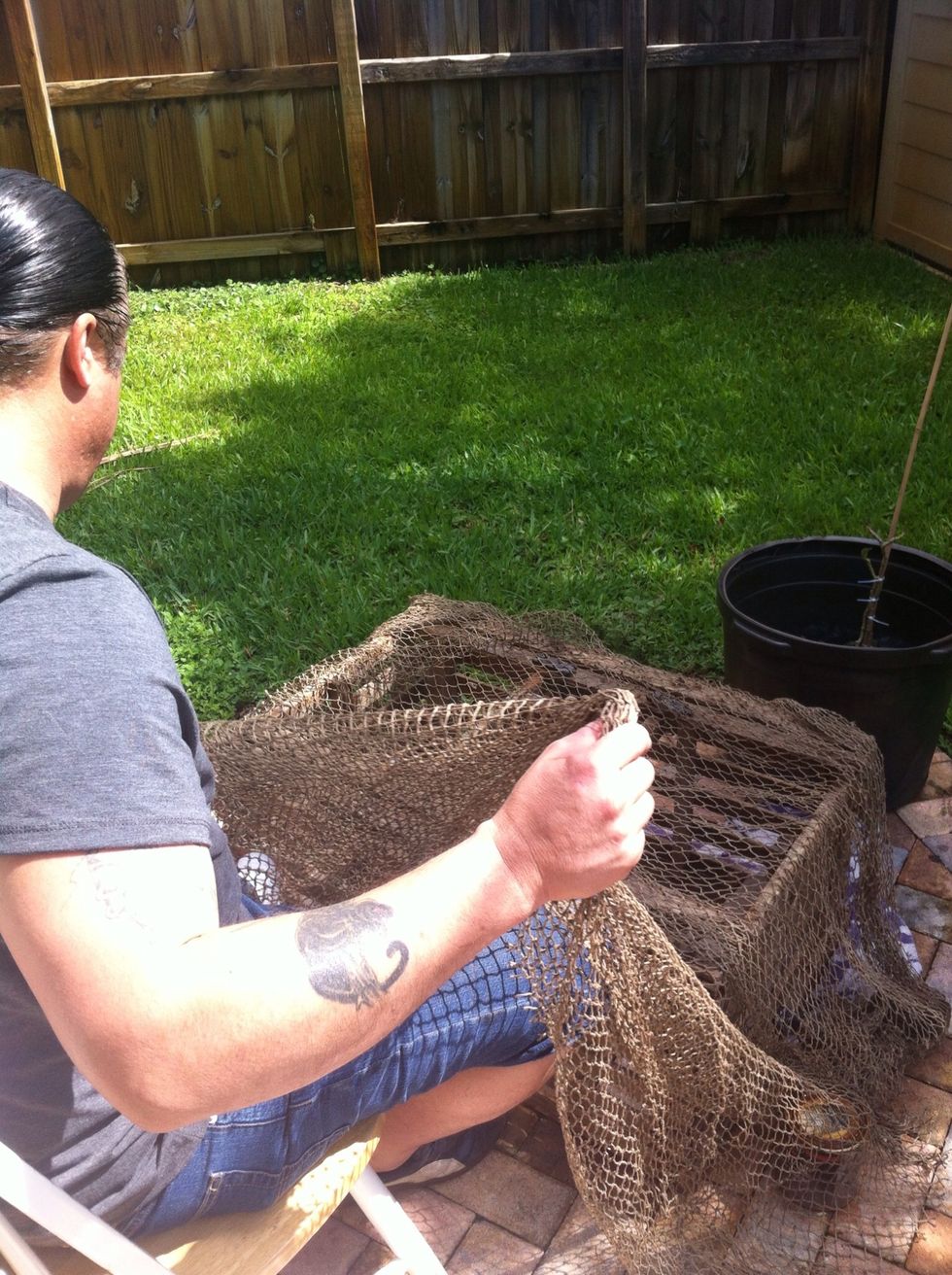 Lay net in trap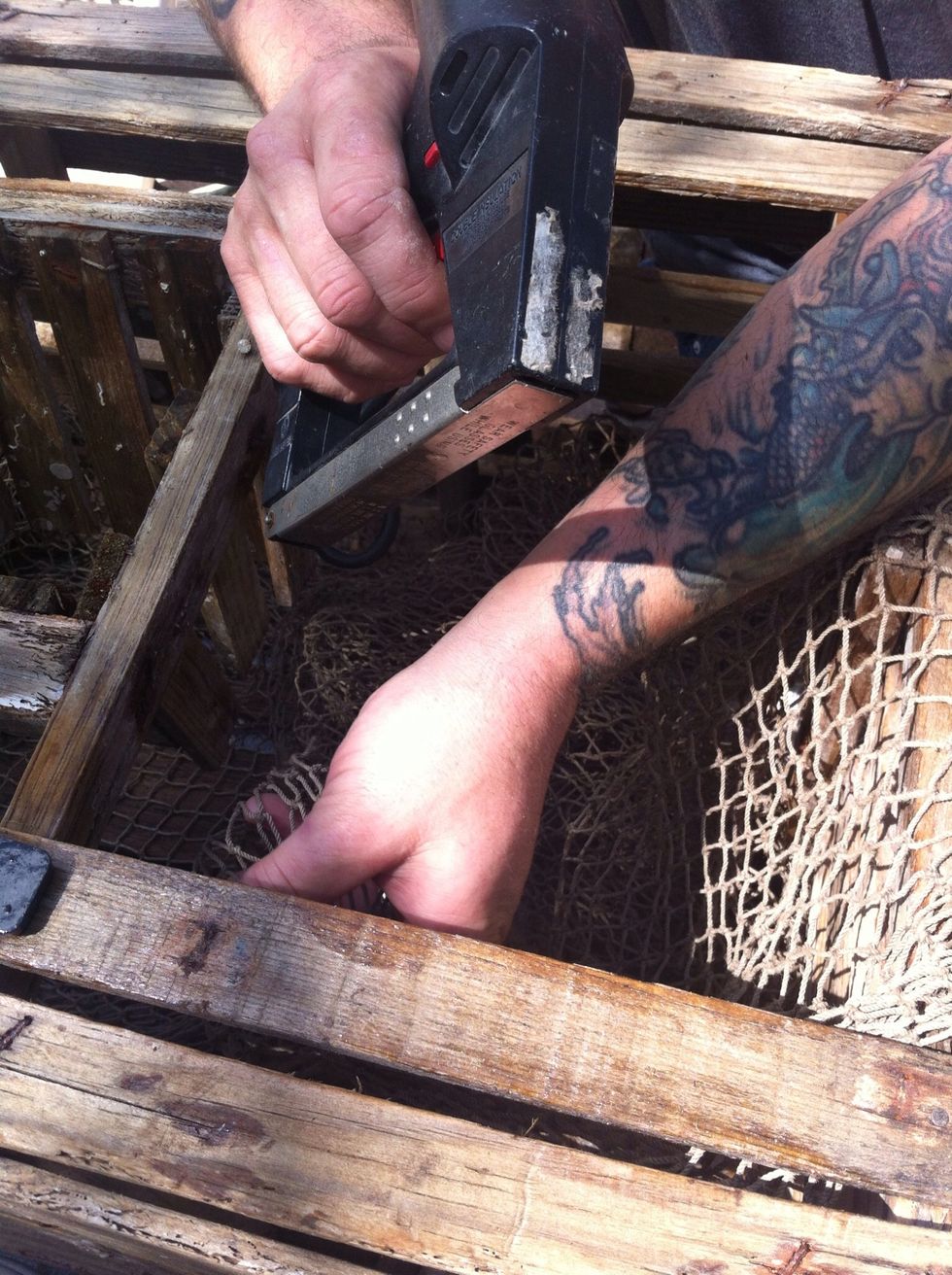 Staple net to inside of trap. You can make it as loose or tight as you desire.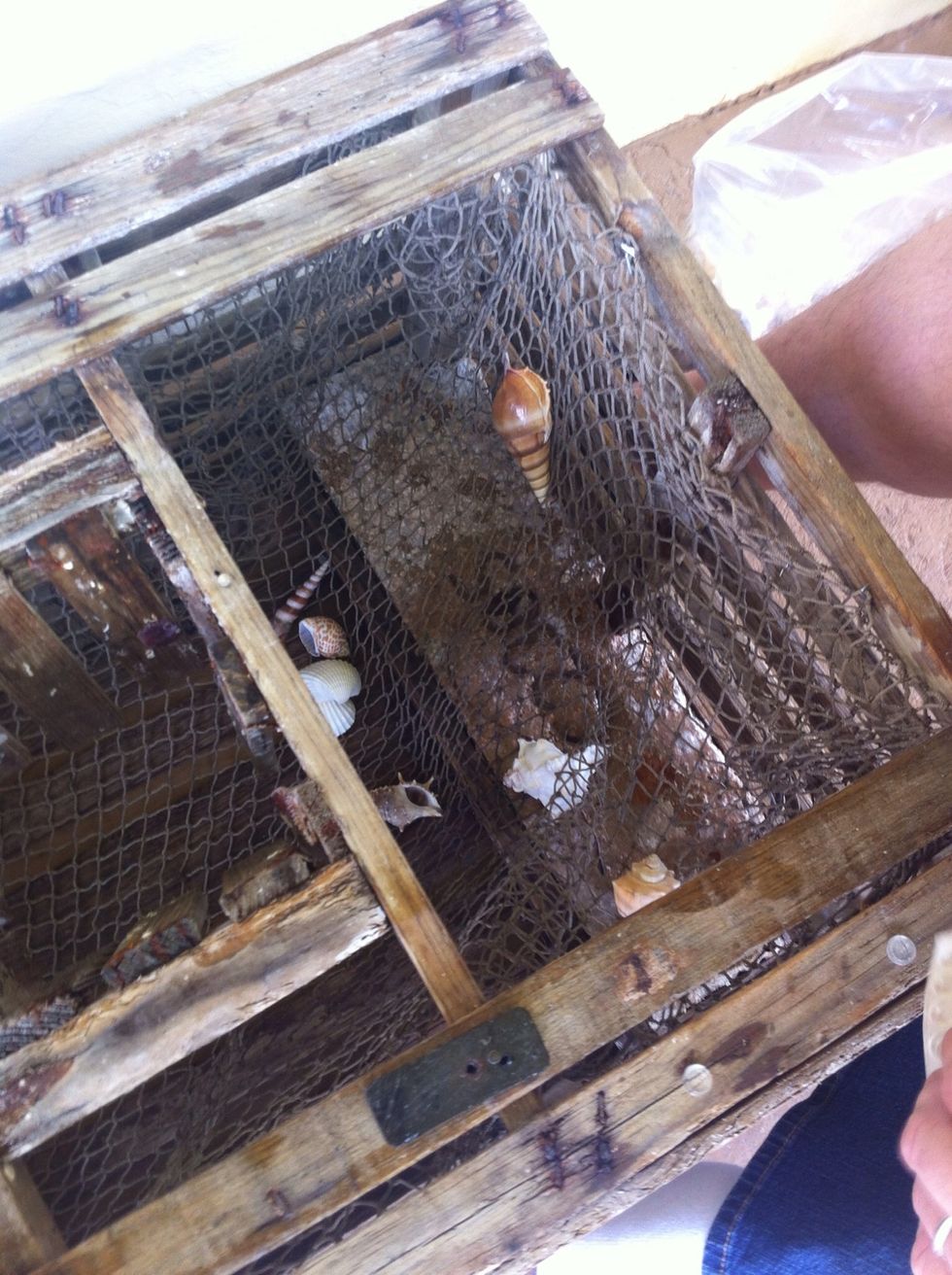 Place sea shells randomly on the trap on top of the net. Some of our just naturally got caught on the net.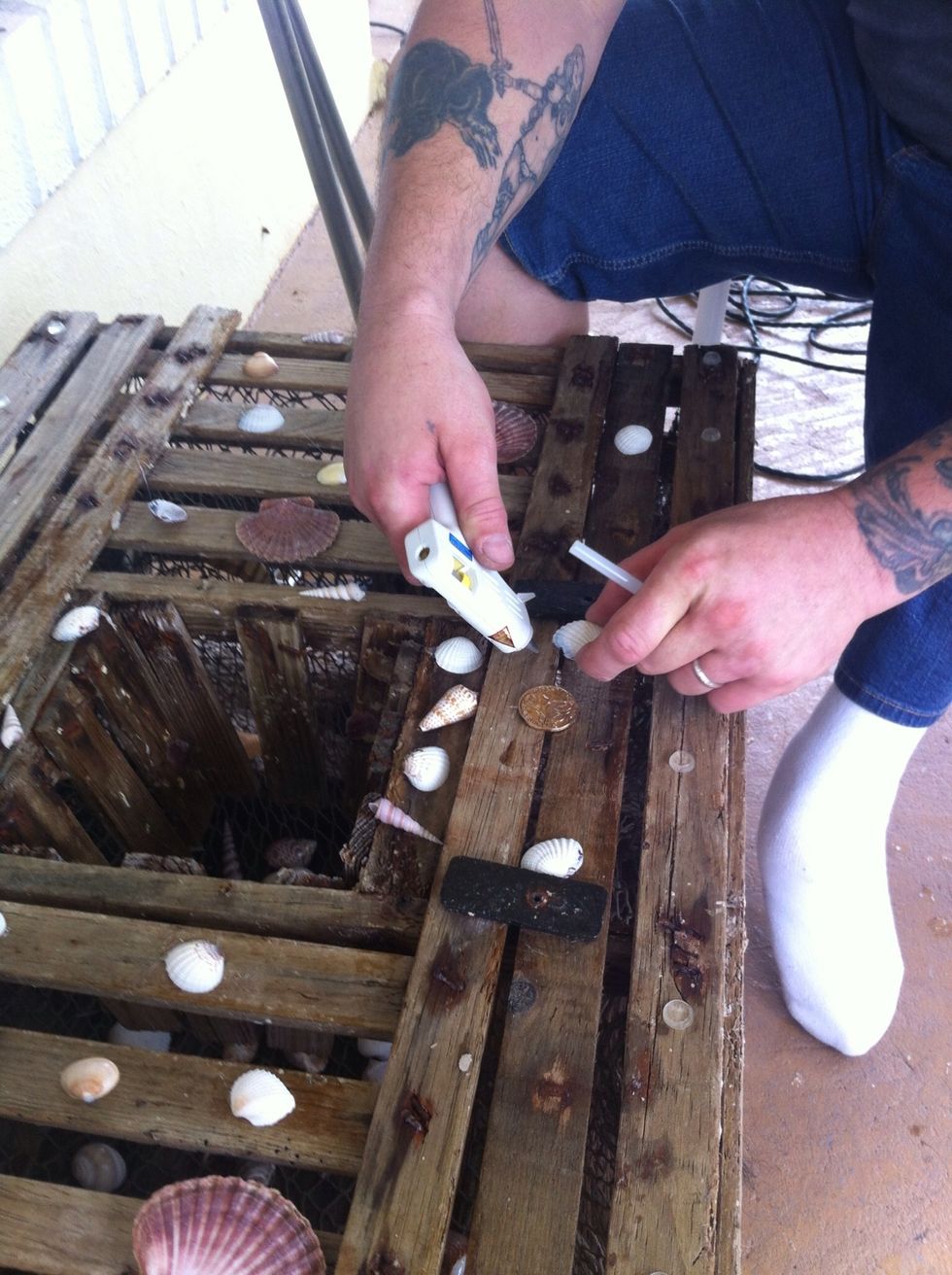 Hot glue as many shells on top. We randomly put them everywhere.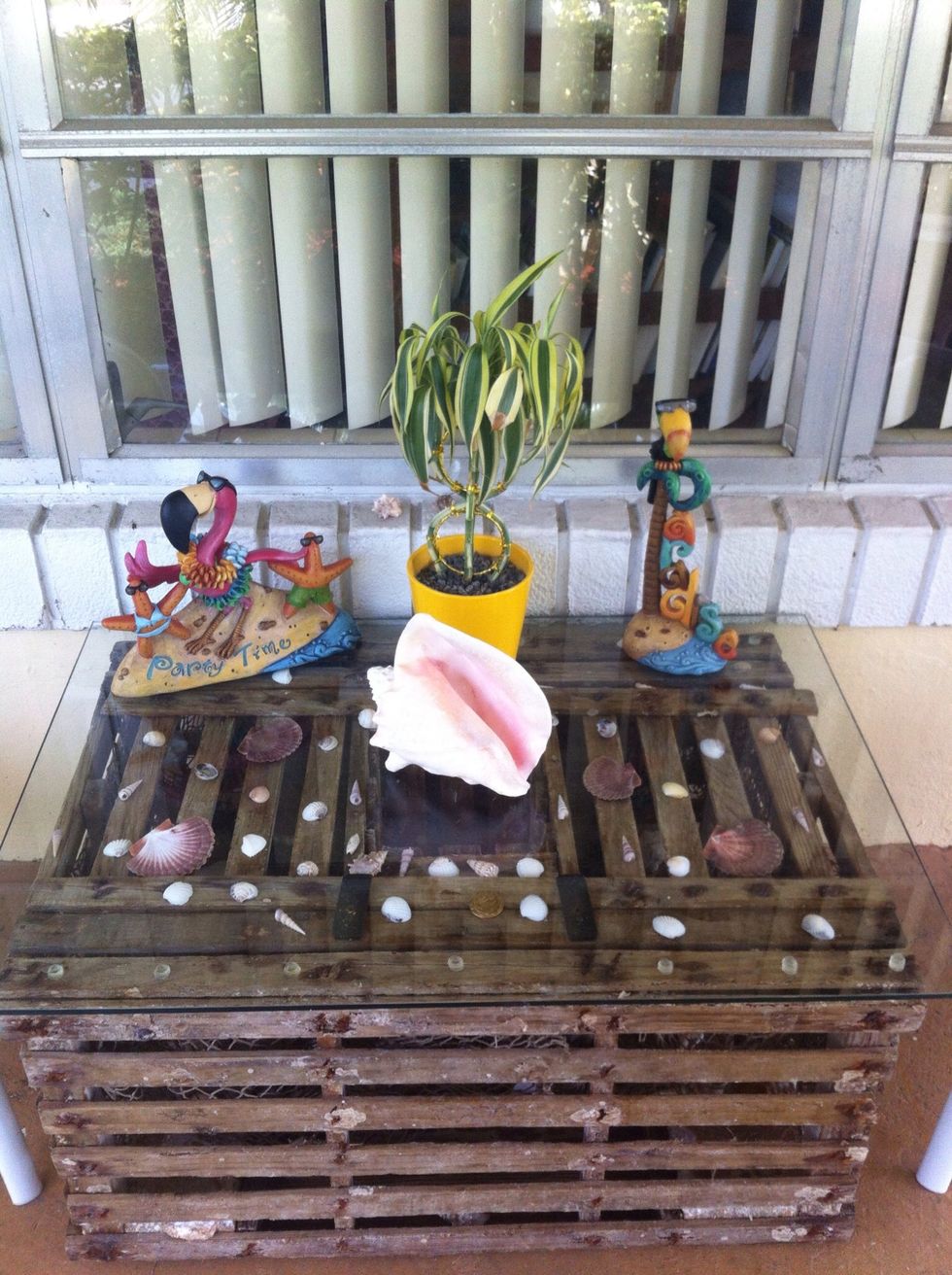 Place glass piece on top and wha- la!
We got all these items on our weekend trip to Key West! We had so much fun putting it together remembering our fun!
One Lobster Trap (ours is from The Florida Keys)
One old or new fishing net
Lots and lots of sea shell
Glue gun
Glass top
One staple gun