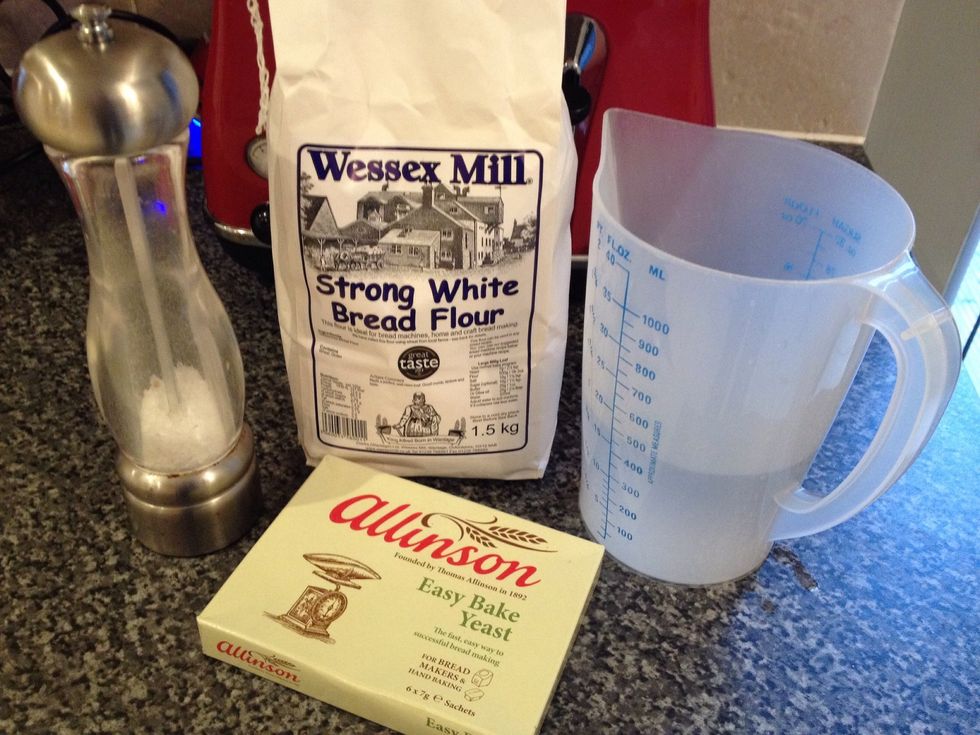 Here are the supplies. You will also need a baking sheet, roasting tray, a bowl, cling film, baking paper, beaten egg (for glaze) and a brush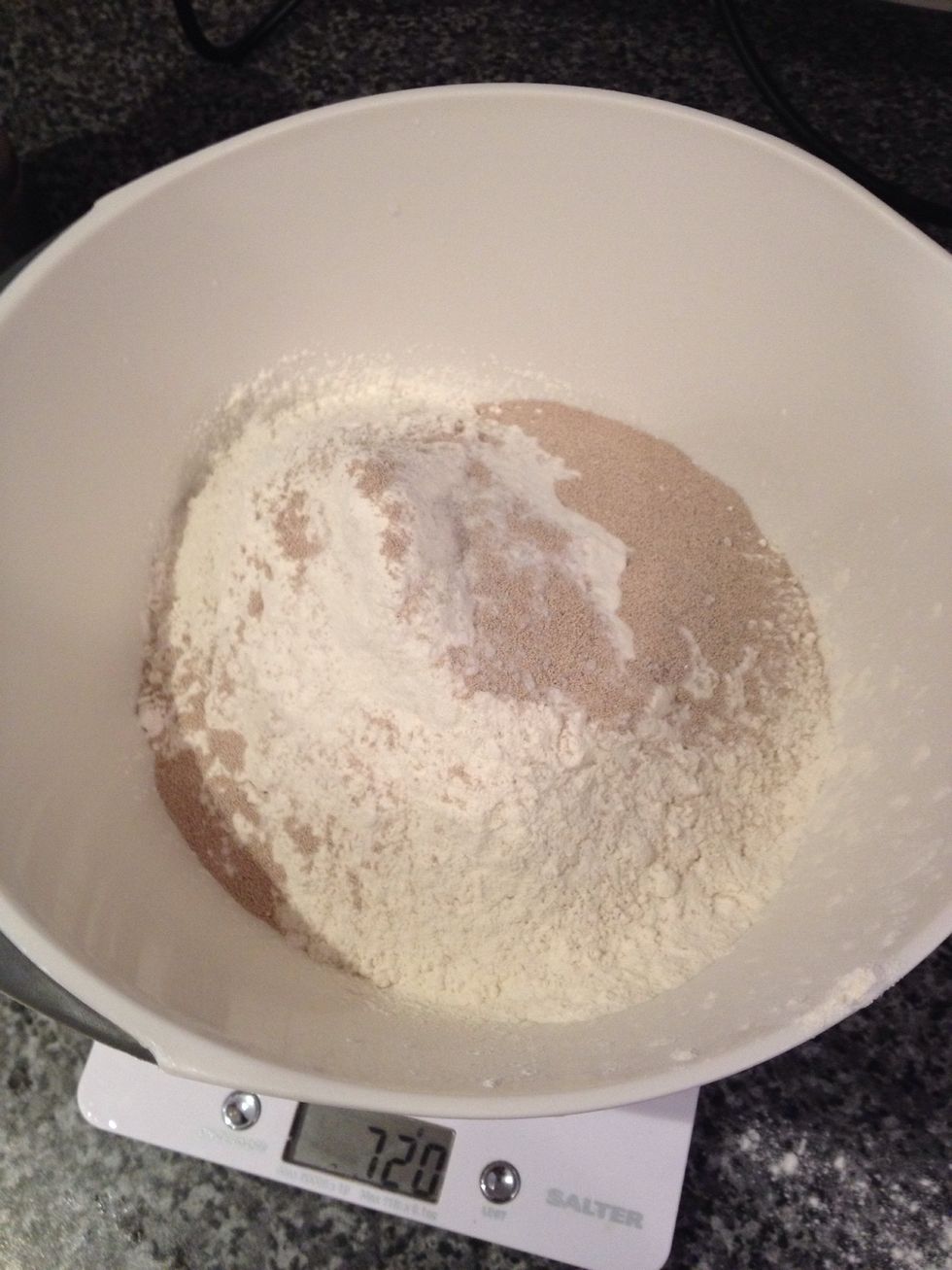 Put the flour and salt into a large mixing bowl. Add the dried yeast. Mix well, then make a well in the centre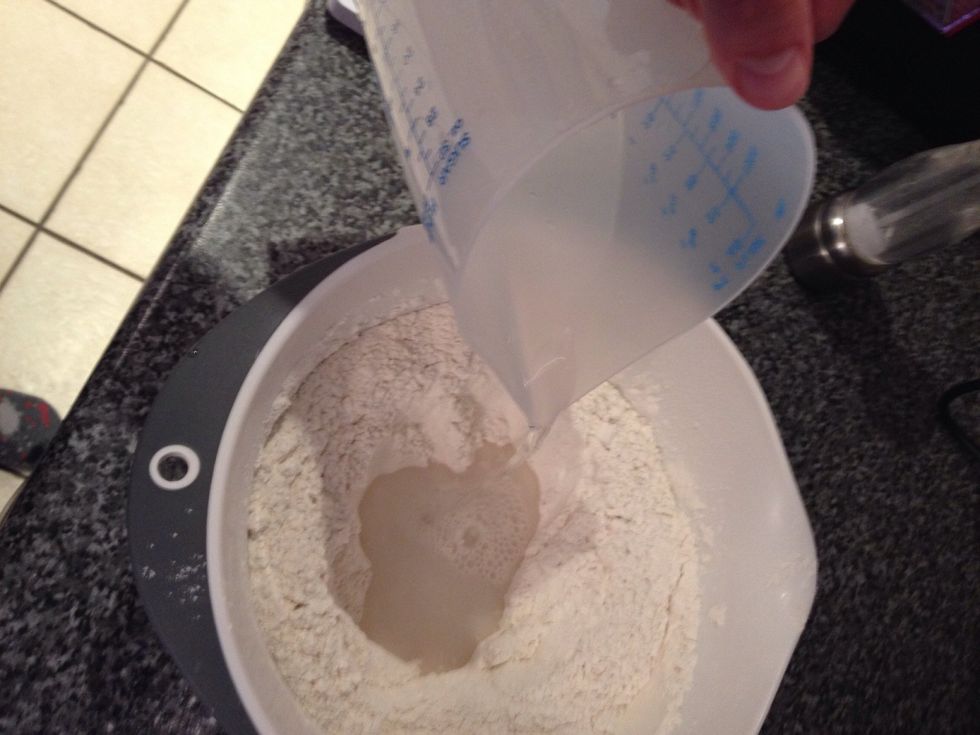 Pour the lukewarm water into the well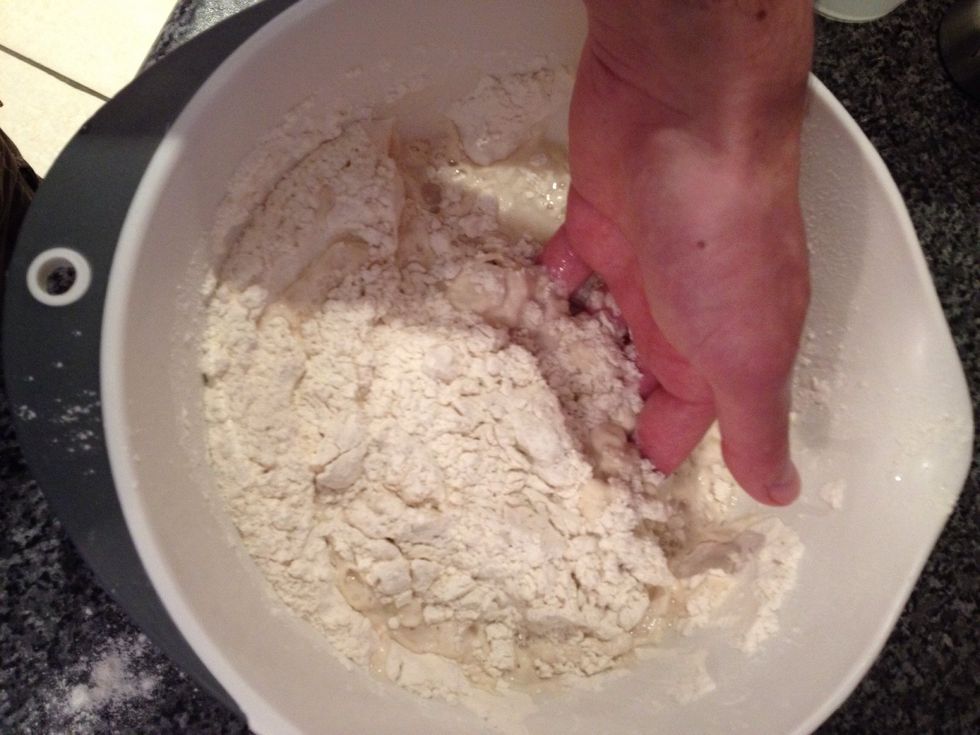 Mix the flour into the water to make a soft but not sticky dough. If there are dry crumbs or the dough feels stiff and dry, work in more lukewarm water. If it feels sticky then work in a more flour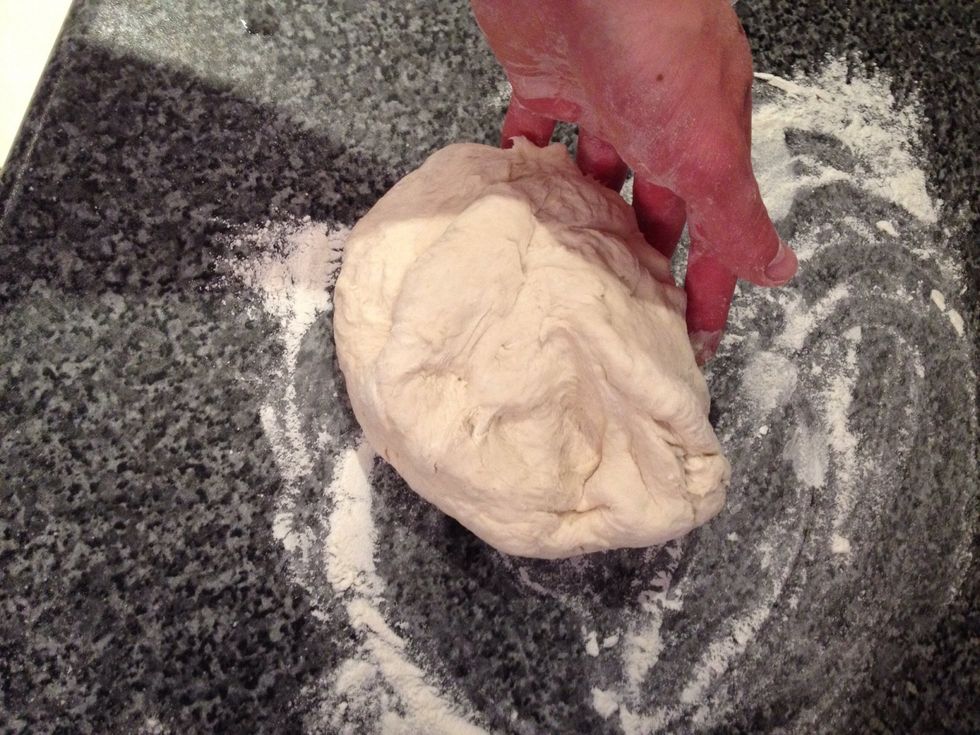 Turn the dough out onto a lightly floured work surface. Knead thoroughly for 10 minutes.
For tips on kneading take a look on YouTube
Gather the dough together into a ball. Give it a quarter turn and repeat the stretching and gathering back movements. The dough should start to feel pliable yet firm and look smooth and silky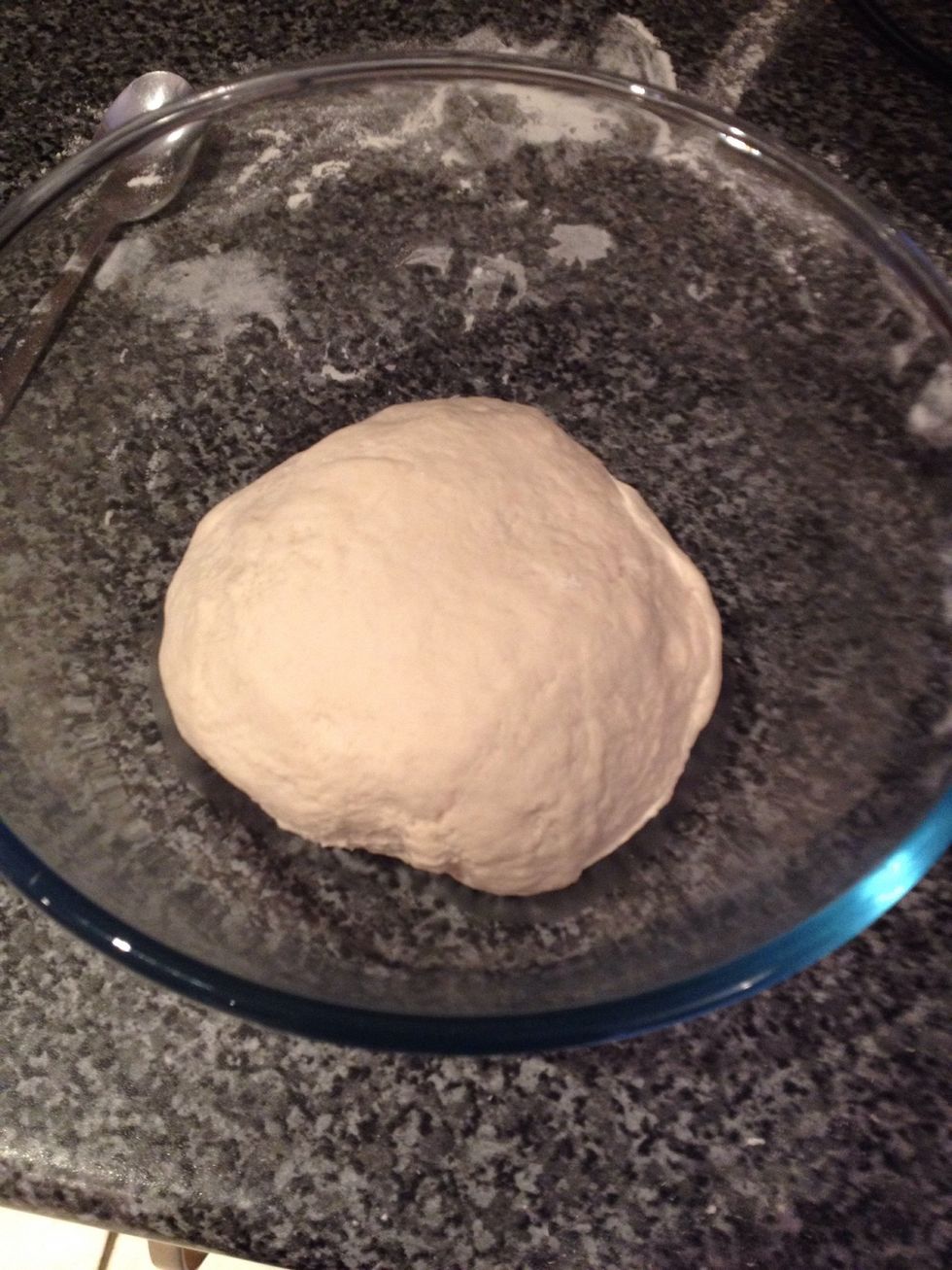 Return the ball of dough to the bowl and cover with cling film. Leave to rise until doubled in size (this will take 1 hour in a warm kitchen, 2 hours at normal room temp, or overnight in the fridge)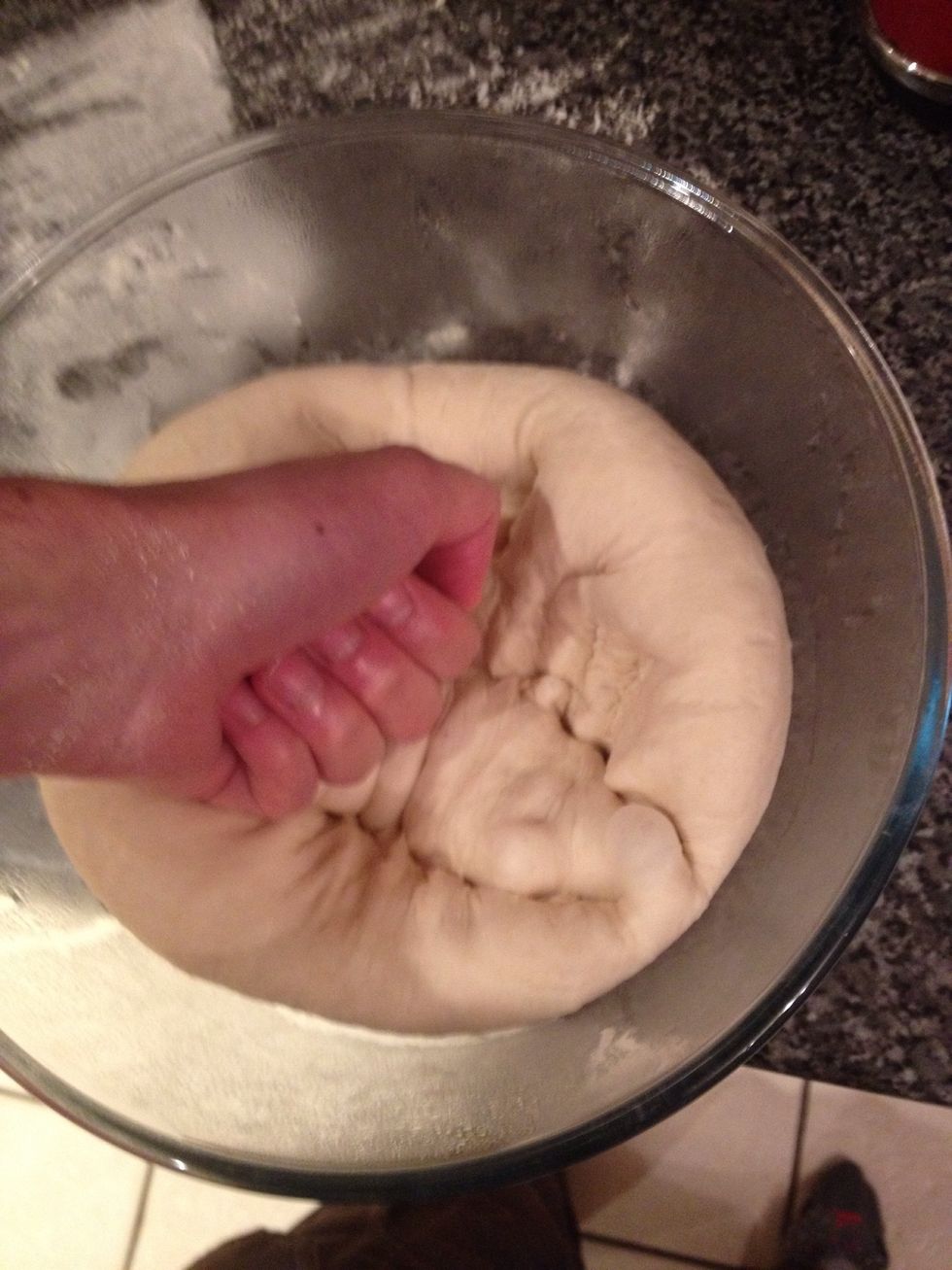 Punch down the dough with your knuckles to deflate it. Turn it out onto a lightly floured work surface and knead gently for a minute. Divide the dough in two equal portions and shape each into a ball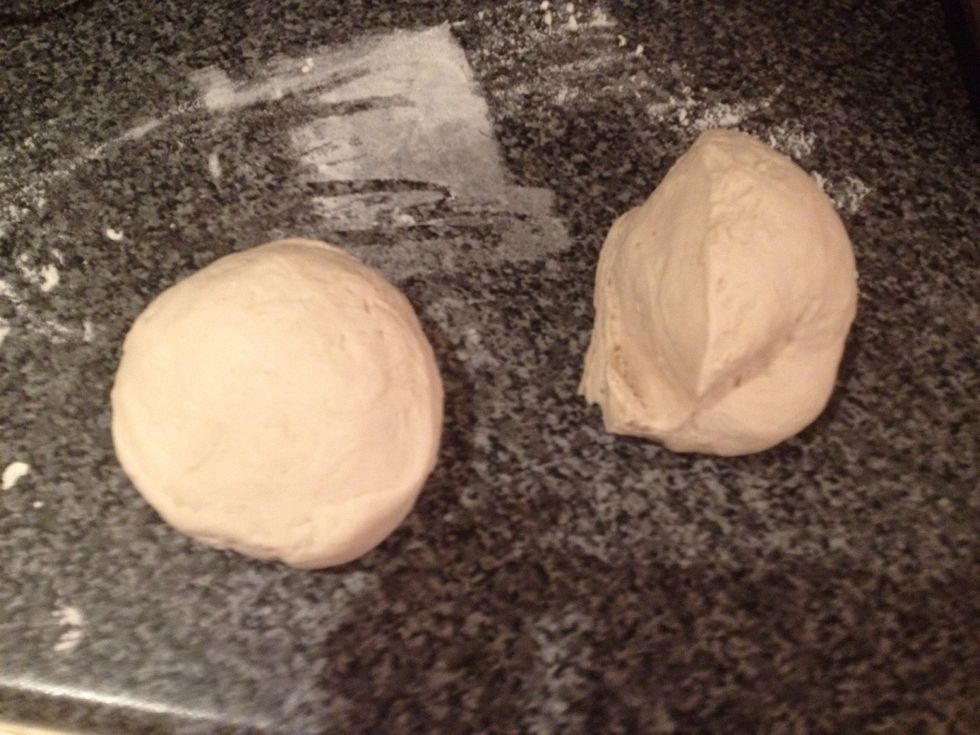 Roll each ball around under your cupped hand until very smooth and neat. Set it on a sheet of non stick baking paper. Dust with flour. Cover the loaves lightly with cling film and leave to rise.
Leave to rise until just doubled in size (about one hour at room temperature). Towards the end of the rising time preheat oven to 230 degrees C/450 degrees F/gas mark 8
Put a baking sheet into the oven to heat up and put a roasting tin at the bottom of the oven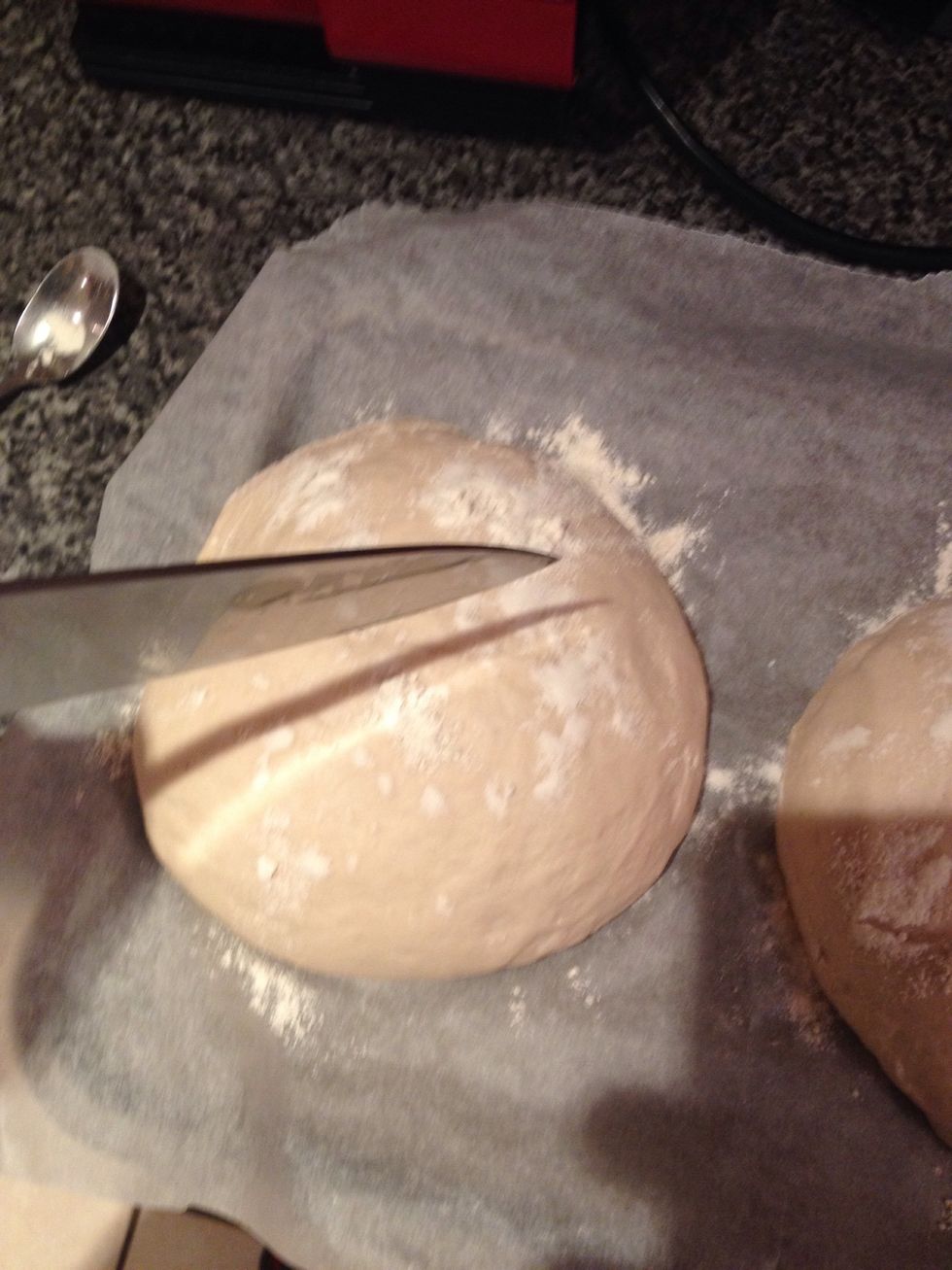 Uncover the loaves and sprinkle with more flour. Slash the top of the dough with a sharp knife. Transfer them, on the paper, to the hot baking sheet.
Brush with beaten egg. Then put them in the oven.
Pour a cup of cold water into the hot roasting tin to produce steam and bake for 15 minutes.
Rotate the sheets for even browning. Reduce oven temp to 200degreesC/400degreesF/gas 6. Bake for a further 15 minutes or until golden brown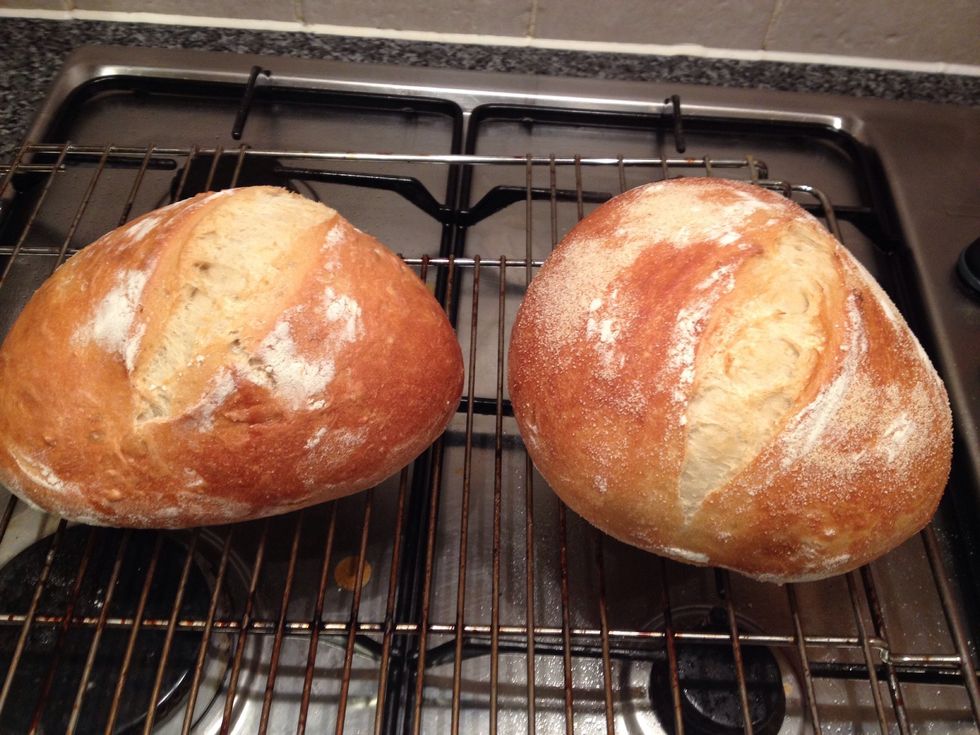 Once golden brown and the loaves sound hollow when tapped underneath they are done. Leave to cool on a wire rack.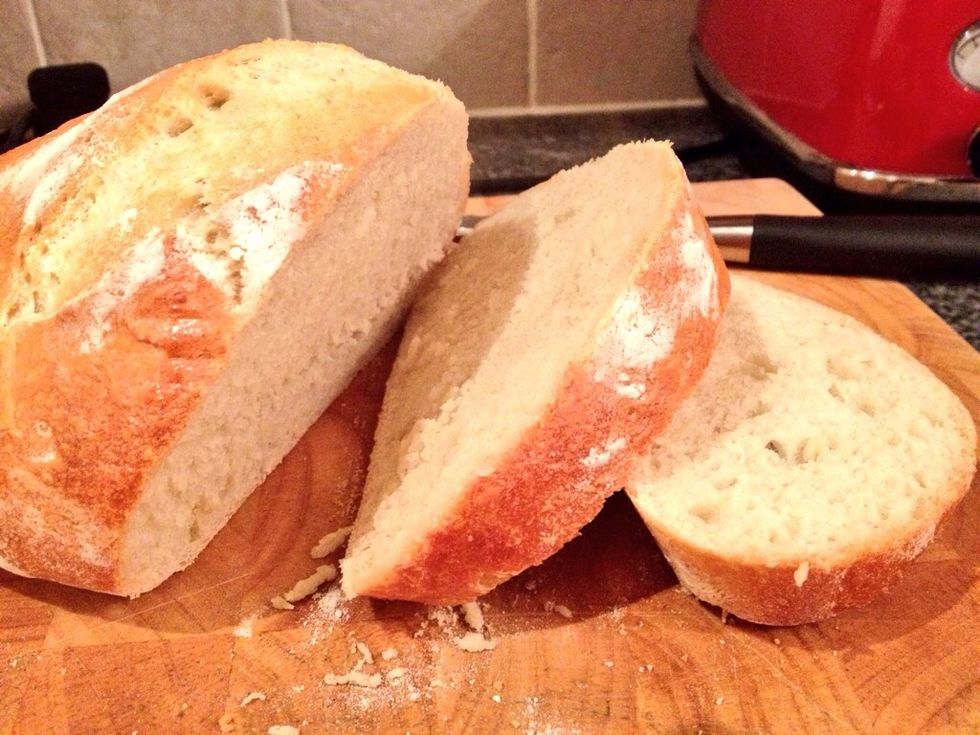 Slice, ready to eat
700.0g Strong white bread flour
7.0g Easy bake dried yeast
450.0ml Lukewarm water
2.0tsp Salt
1.0 Beaten egg
1.0 Baking sheet
Non stick baking paper
1.0 Roasting tin
Brush