How to make a loads of love shakers card-penny black
Make a Loads of Love Shakers Card-Penny Black
6
This is the stamp from Penny Black. Lots of love unloading! :)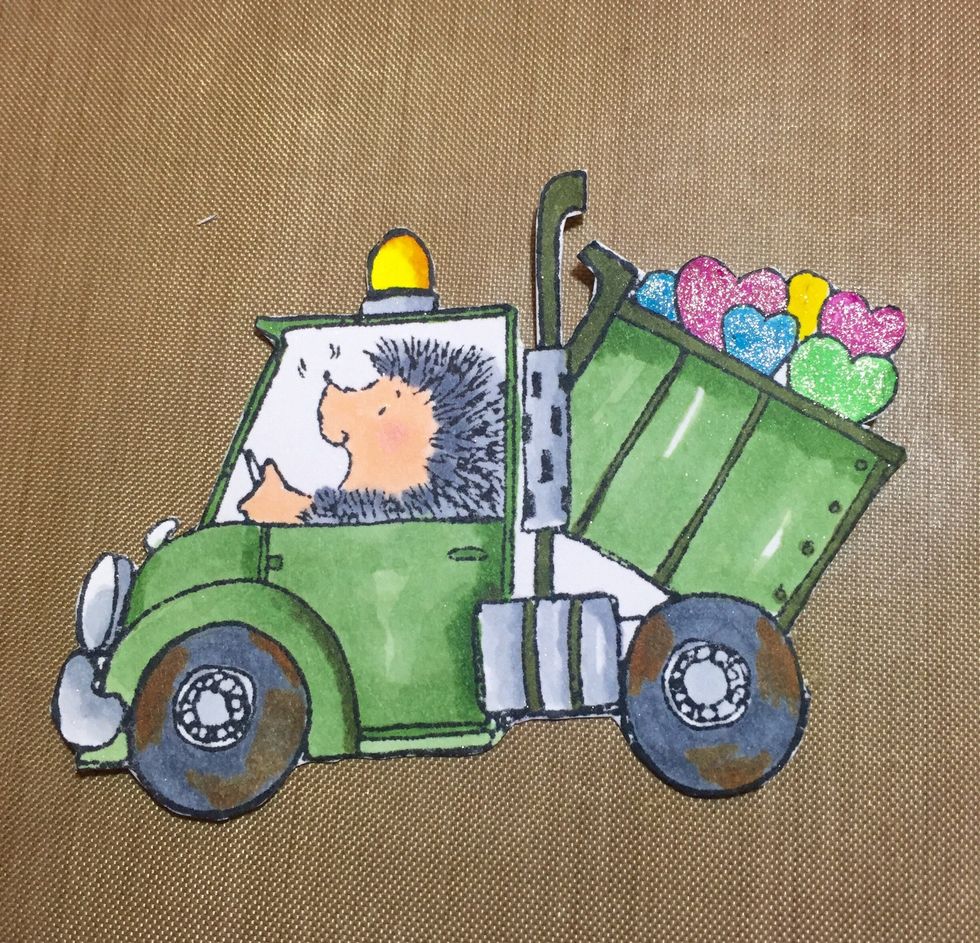 After colouring it in and fussy cutting around the edges. I didn't use the part of the hearts that had been unloaded. I used glitter pens to color the hearts as well. The edges are raw after cutting.
After lining the edges with a black marker. Makes a world of difference.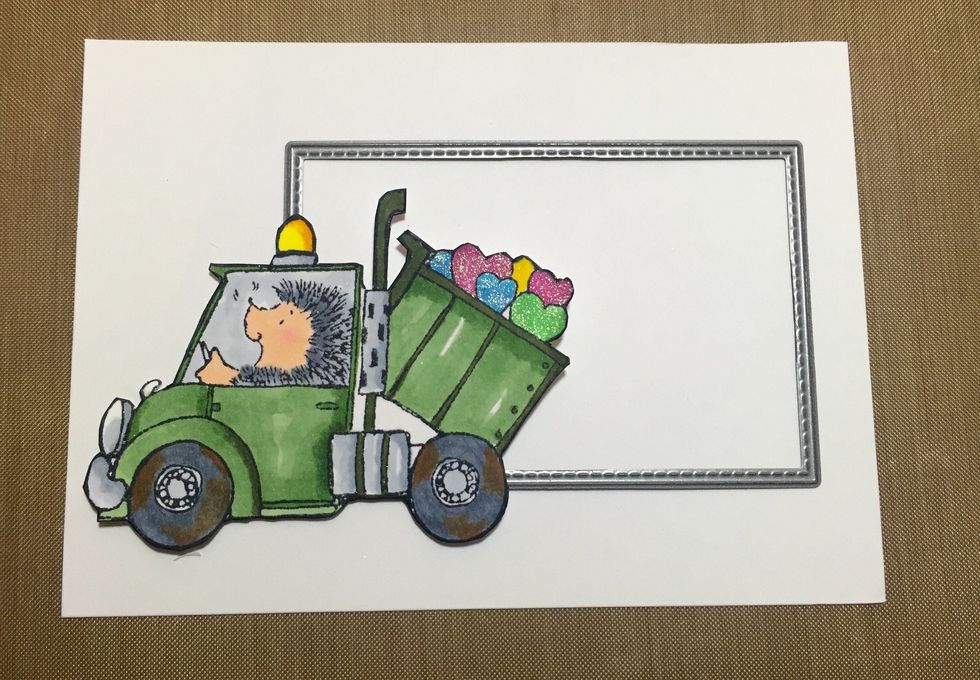 Cut a white cardstock measuring 5.5" x 3.75". Place a rectangular die cut on where you want the cut-out to be. If you don't have a die, just cut with a penknife.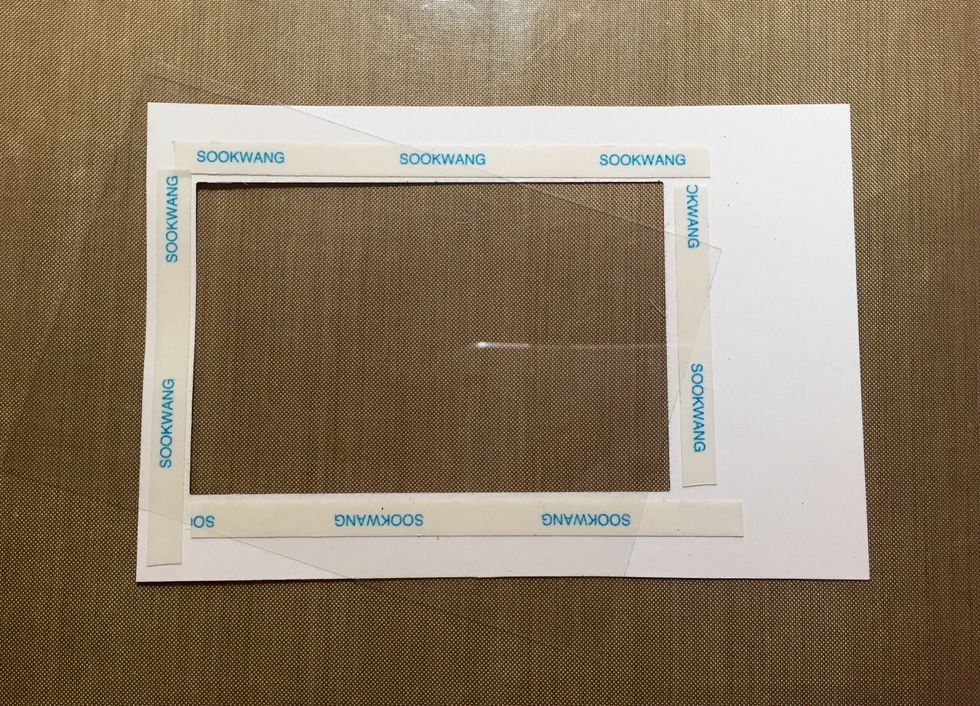 Adhere acetate behind the rectangular cut-out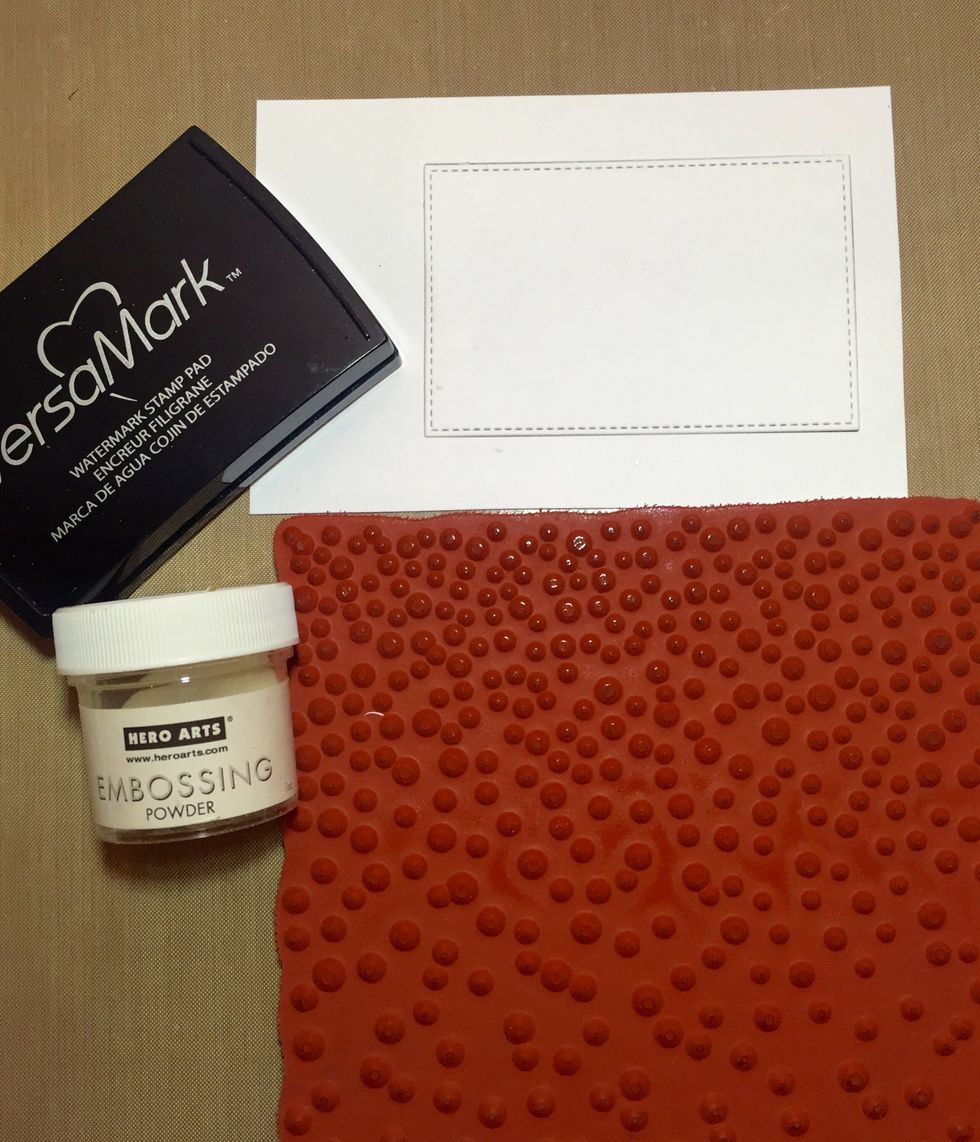 It was too stark so I decided to do some clear embossing using the My Favorite Things Snow stamp. Use VersaMark watermark stamp pad n then go over with clear embossing powder. Then use your heat tool.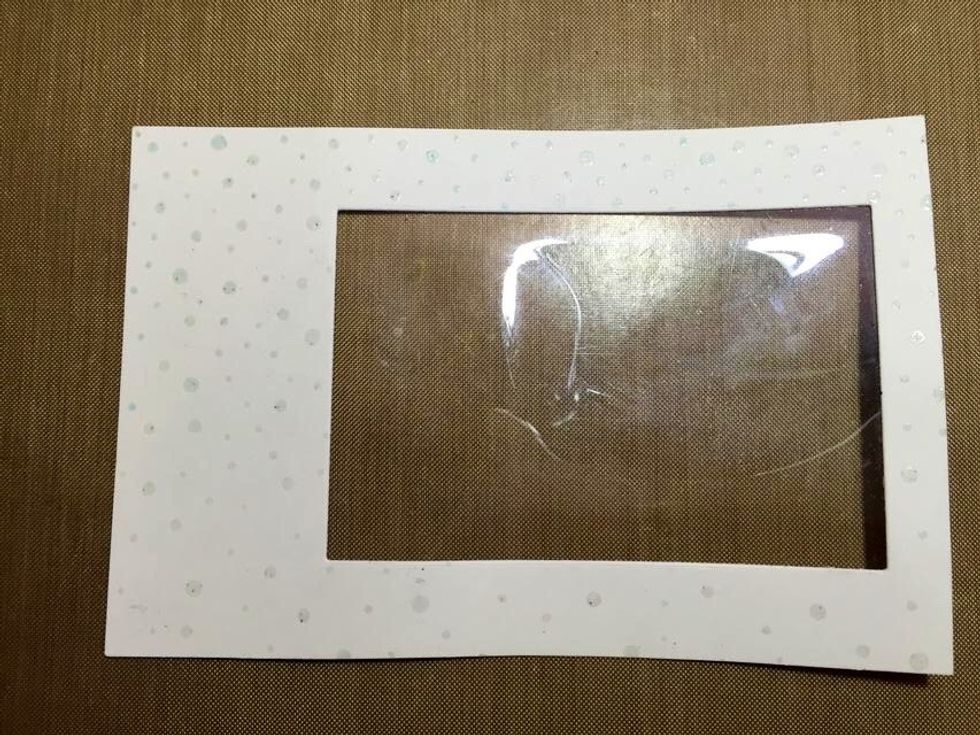 The embossing was a last min thing, so you can actually do this step right after you cut your white cardstock to 5.5" x 3.75" (before step 4)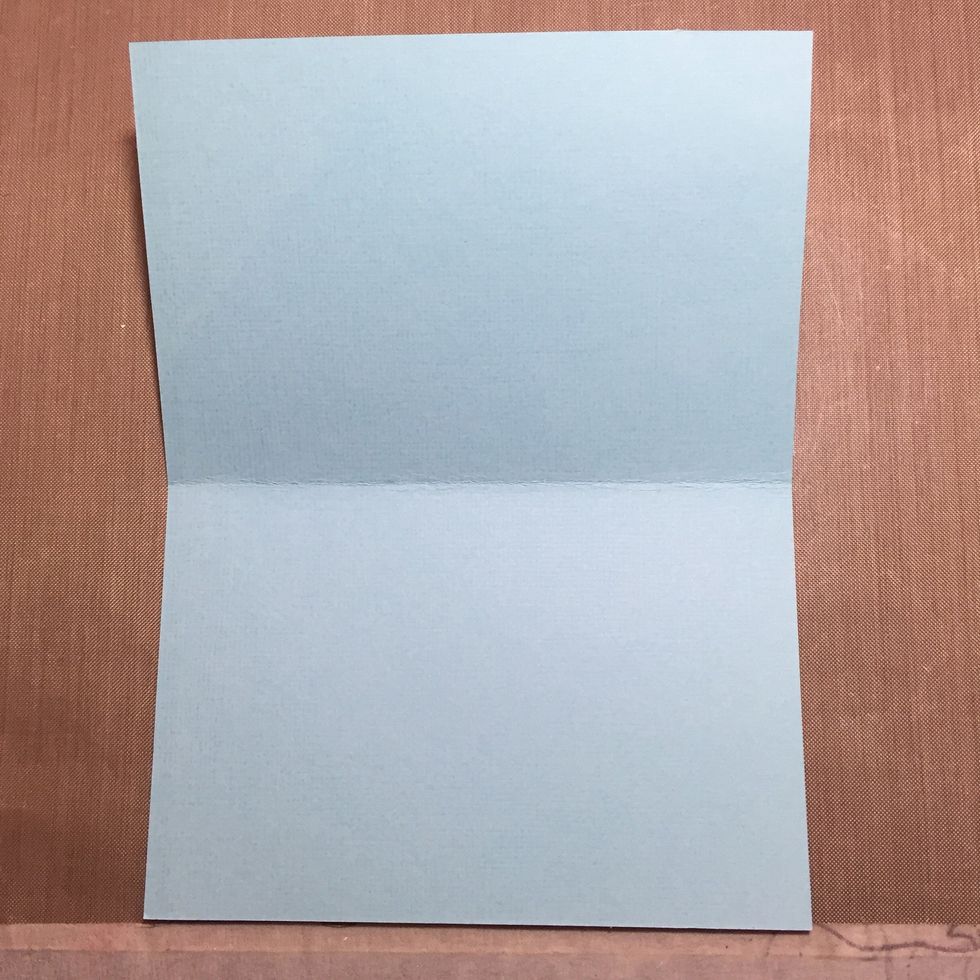 Cut another cardstock as the actual card to go behind the acetate. I chose light blue. Size of card is 5.5" x 7.5" then folded in half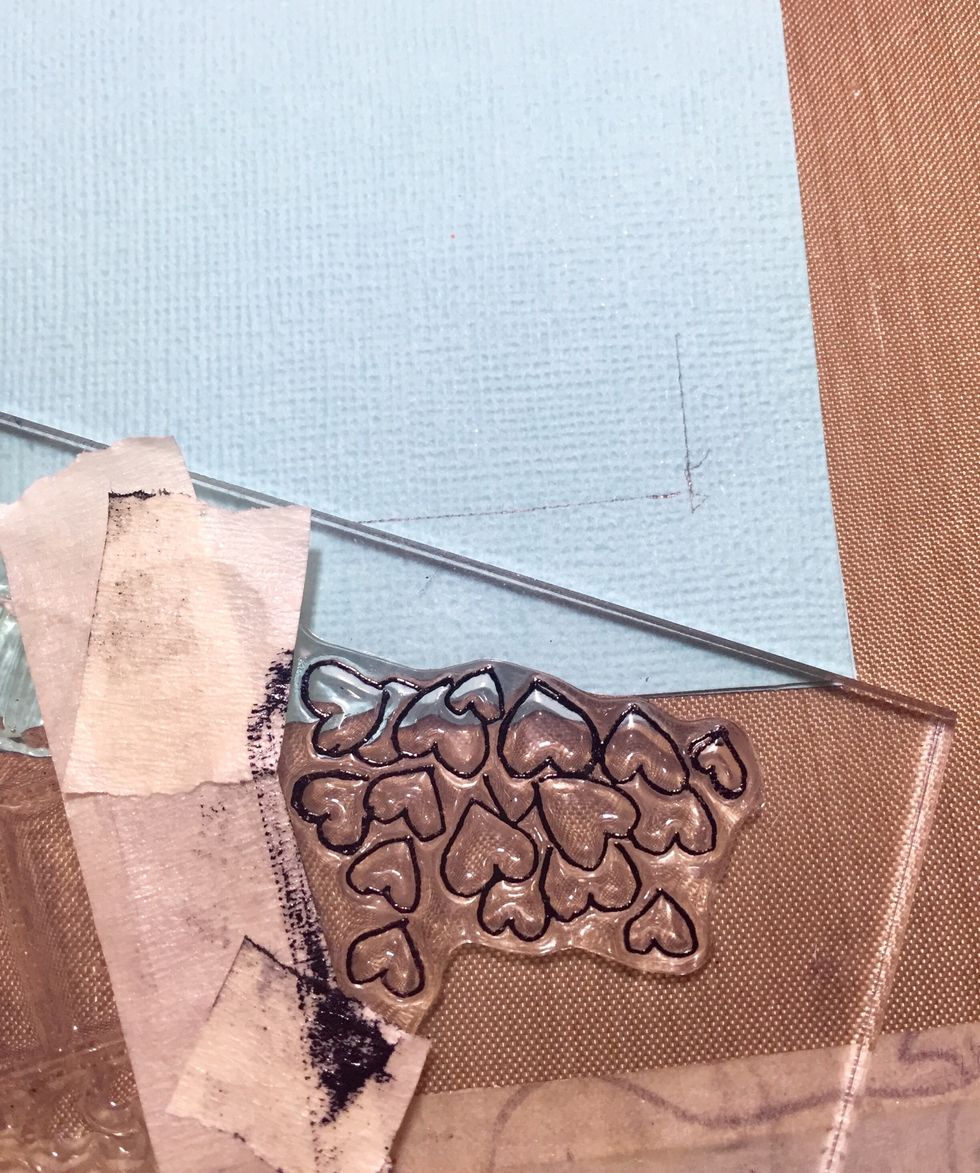 I'm stamping the other part of the stamp on the blue background. I've denoted with pencil the outline where I want the stamp to go.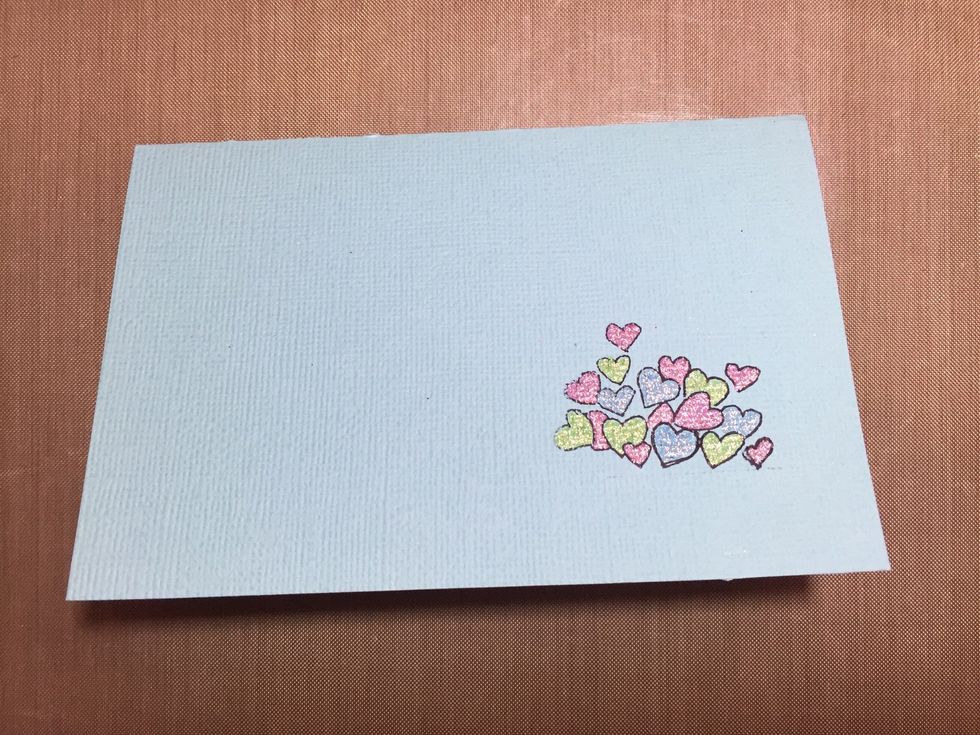 Colour in with more glitter pens. I used a black fine tip marker to outline the hearts thereafter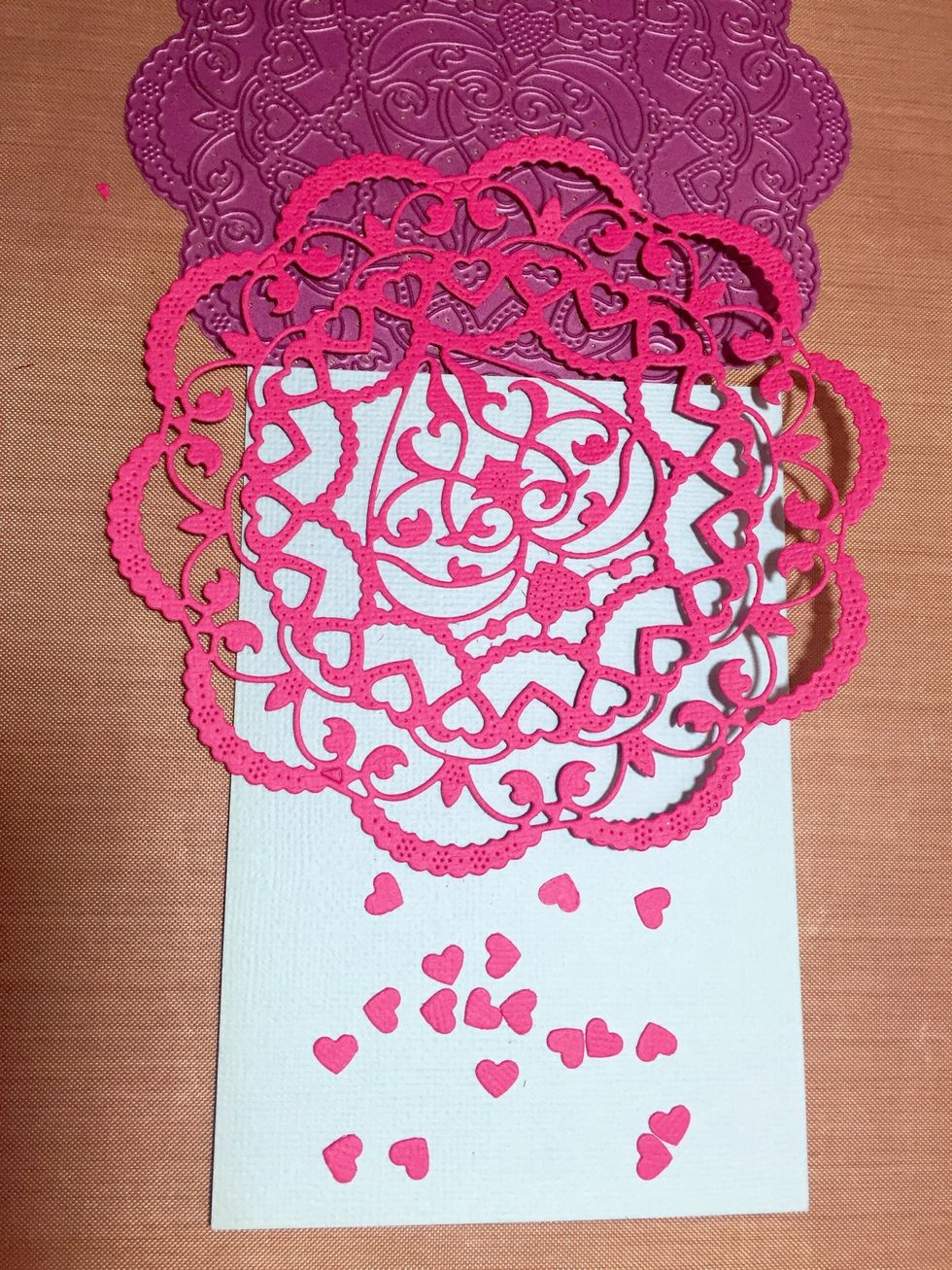 I wanted more hearts for the shaker card so I use this doily diecut to cut out all the hearts. Can keep the doily for future use! If you don't have a heart puncher/die cuts, can use sequins.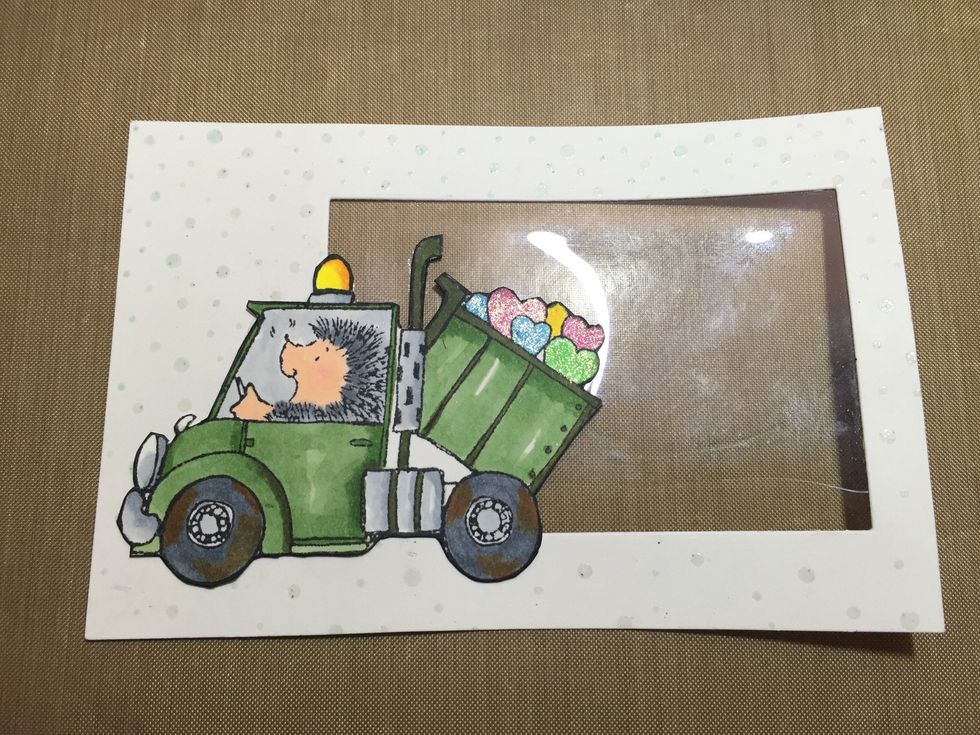 Adhere your truck onto the white cardstock
Add foam tape behind the white cardstock and around the truck so that your embellishments have a smaller space to "run"
This caption comes with the stamp. I stamp with black archival ink and go over with clear embossing powder again
Add embellishments
The final card! I like the effect of the truck pouring out tons of love!
Penny Black Loads of Love stamp
White and blue cardstock
Copic Ciao markers
Embellishments for shakers card like sequins
Glitter pens, Memento ink pad, heat tool
Foam tape, adhesives
Acetate
Hero Arts clear embossing powder
Scrappytale ( Jennie)
Stay home mom to a precious tyke and a hard working man. http://facebook.com/pages/Scrappytale/174120443183