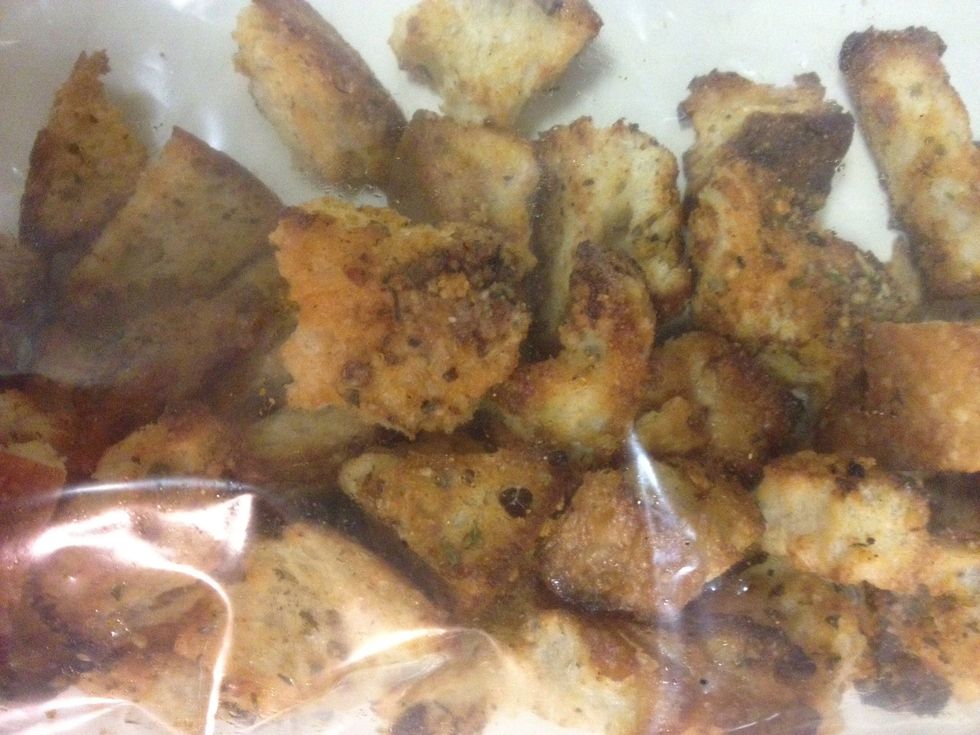 Croutons-dice sourdough, toss in olive oil, add dried oregano & thyme, garlic powder, salt&pepper, & Parmesan. Bake for 15 min at 275F. Can be made in advance but will only last a day in my house.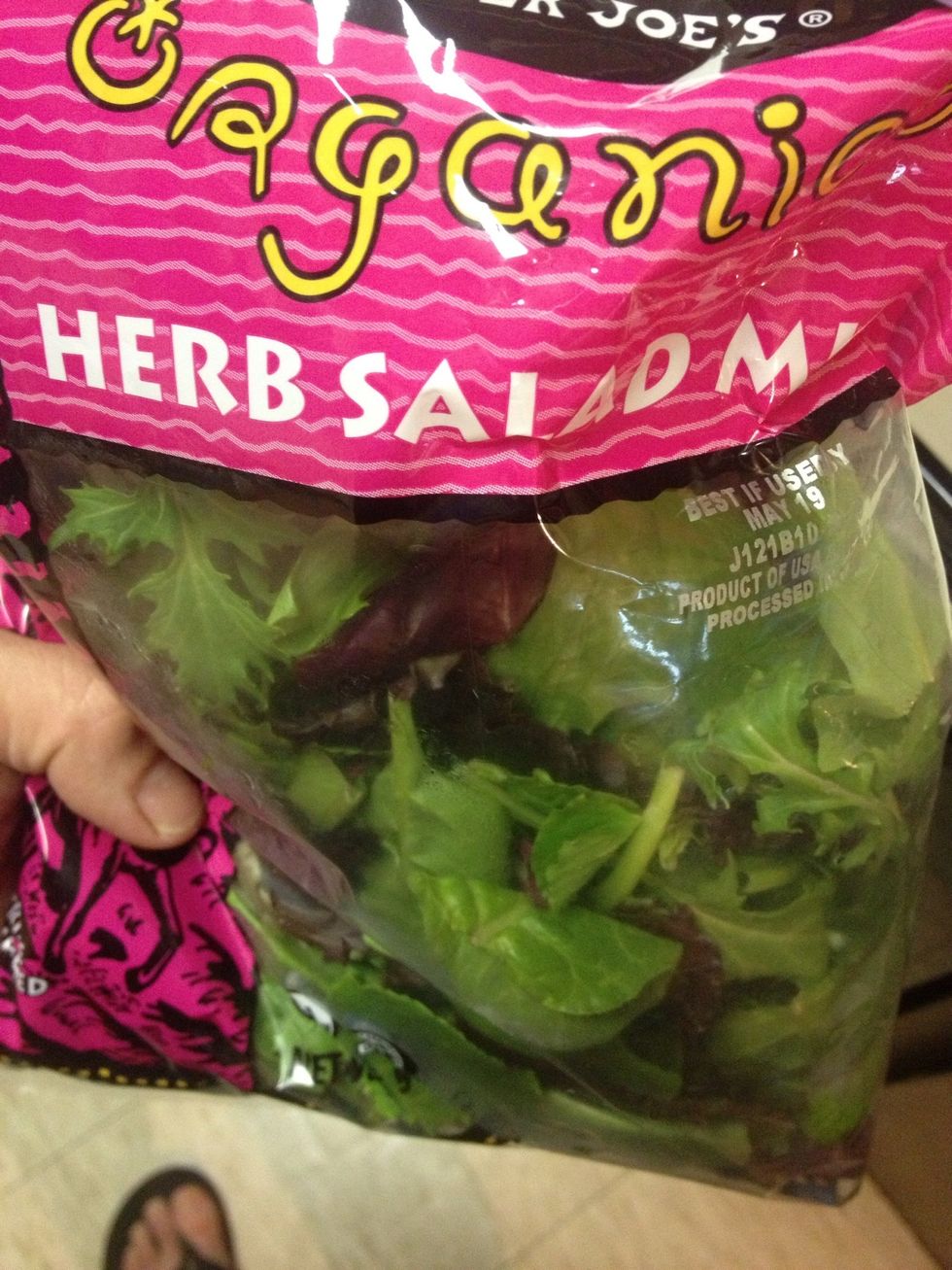 Herbs are a nice touch in salads. Bagged greens are easy but you pay a premium for the convenience.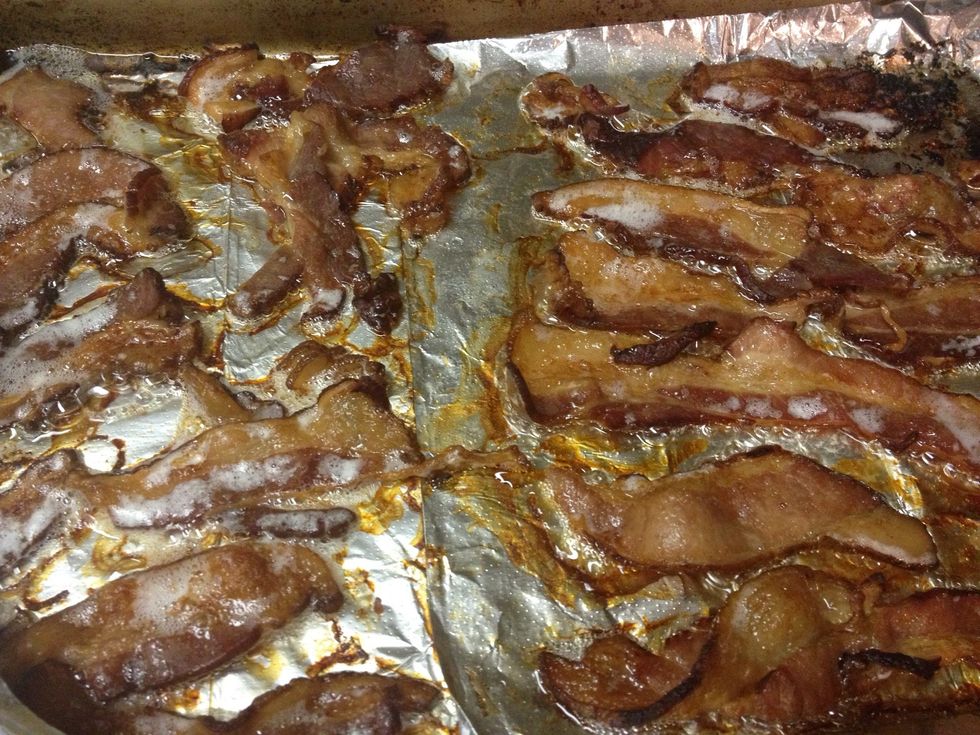 Cook bacon in oven. Baking ensures all fat is rendered from the bacon. No curly undercooked fatty pieces if you bake for 15-20 minutes at 325F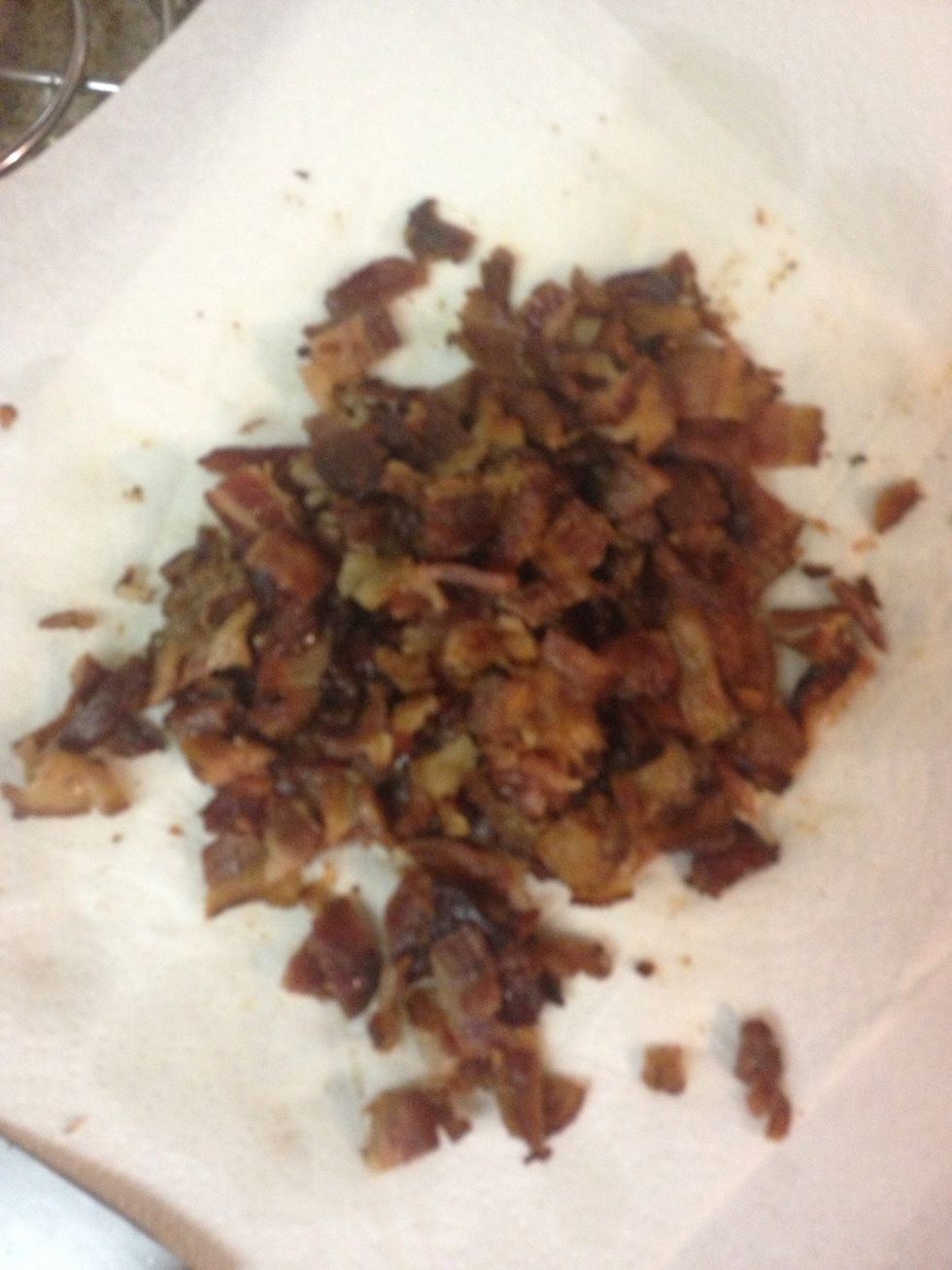 Chop it up or leave it whole.
Pan fry mushrooms in bacon fat
Looking good! Add salt to taste.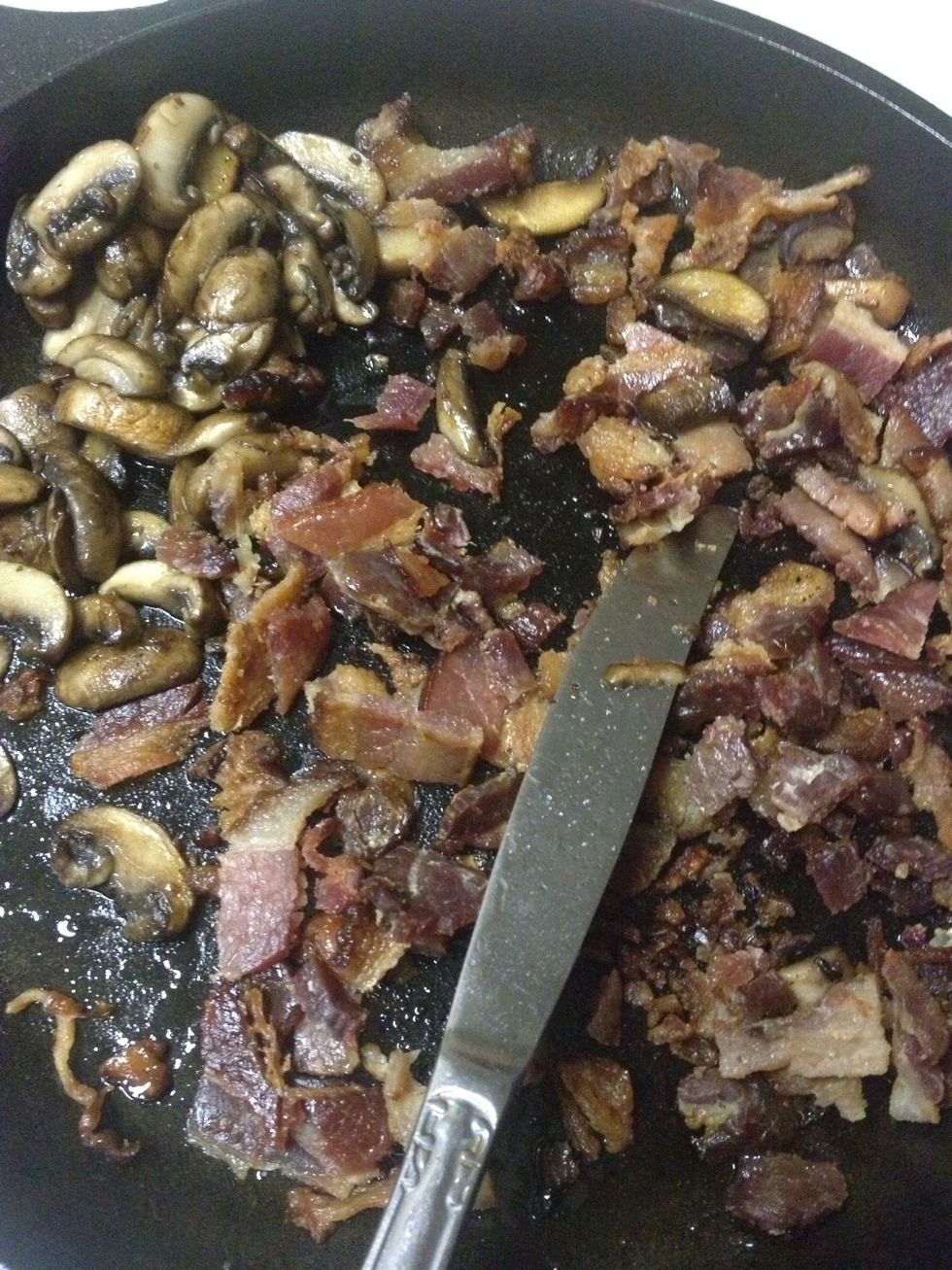 Take off heat and add bacon to pan. Cast iron pans will keep food warm for hours.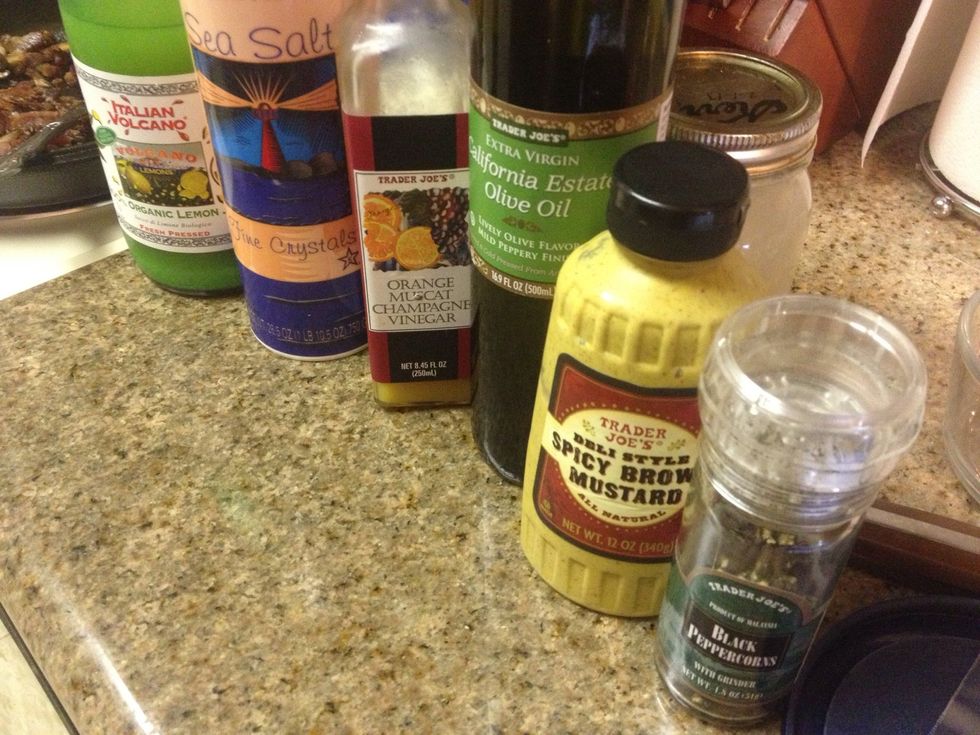 Dressing time! add to jar with lid; 2 tbsp lemon juice, 2 tbsp champagne vinegar, 1/2 tsp salt, 1/4 tsp pepper, 1 tbsp mustard, and 1/4 cup olive oil.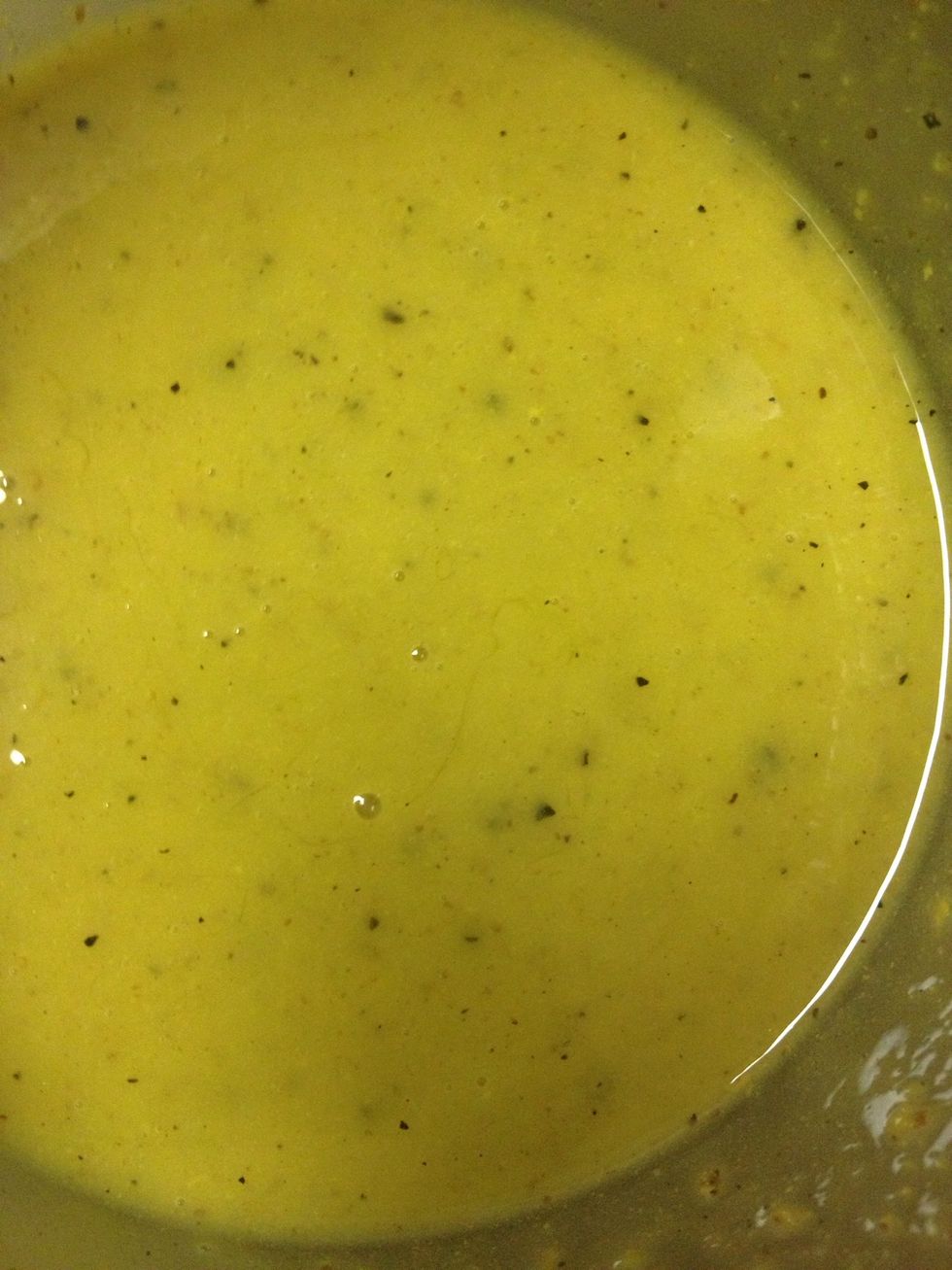 Put the ingredients in a jar and shake it up till oil is emulsified.
Add dressing and salad to a bag and shake it up. Tossing salad in a bag makes for easy cleanup and thoroughly dressed greens.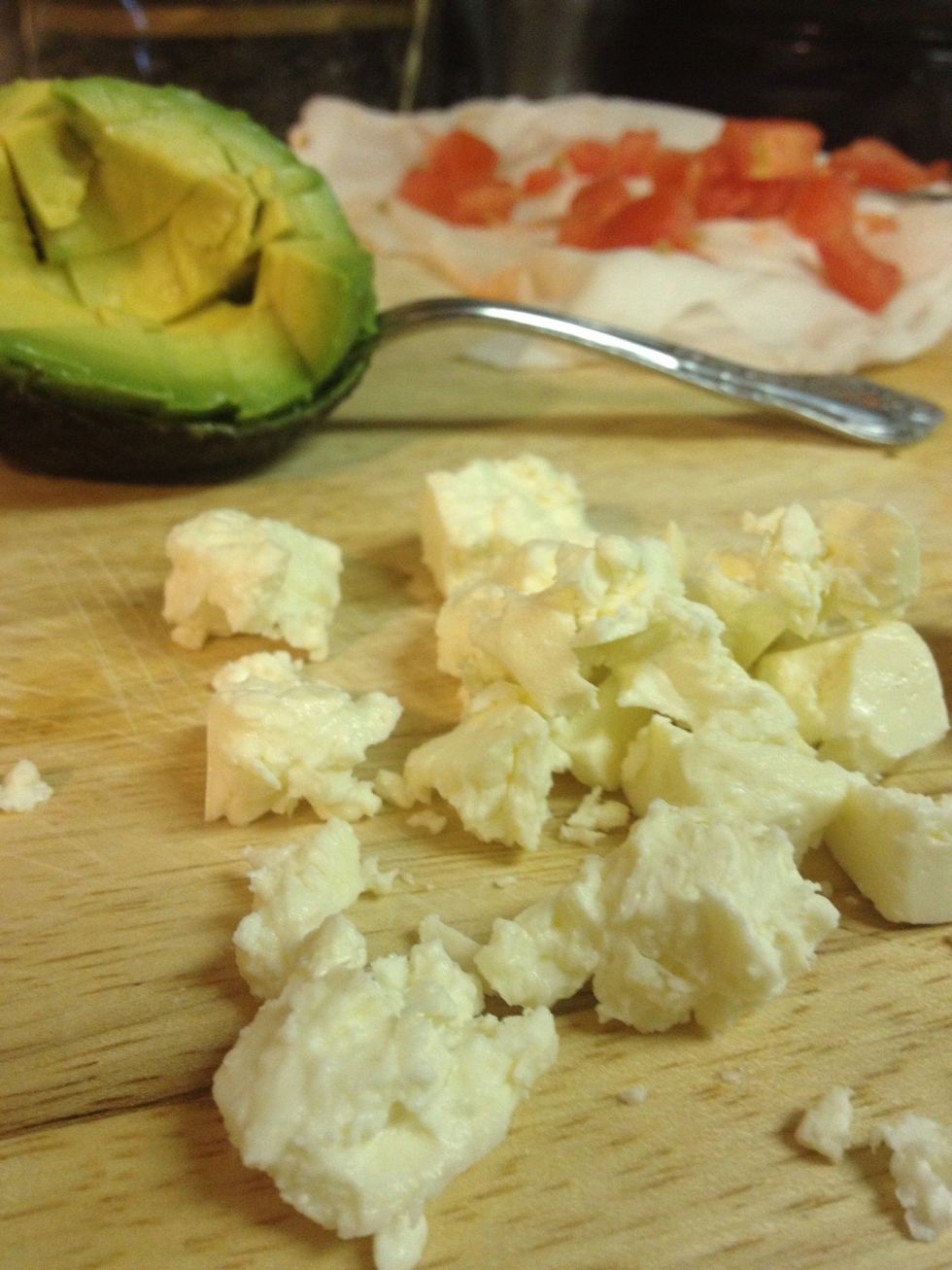 Toppings prepped; crumbled feta, sliced avocados, thin sliced red onion, and tomatoes.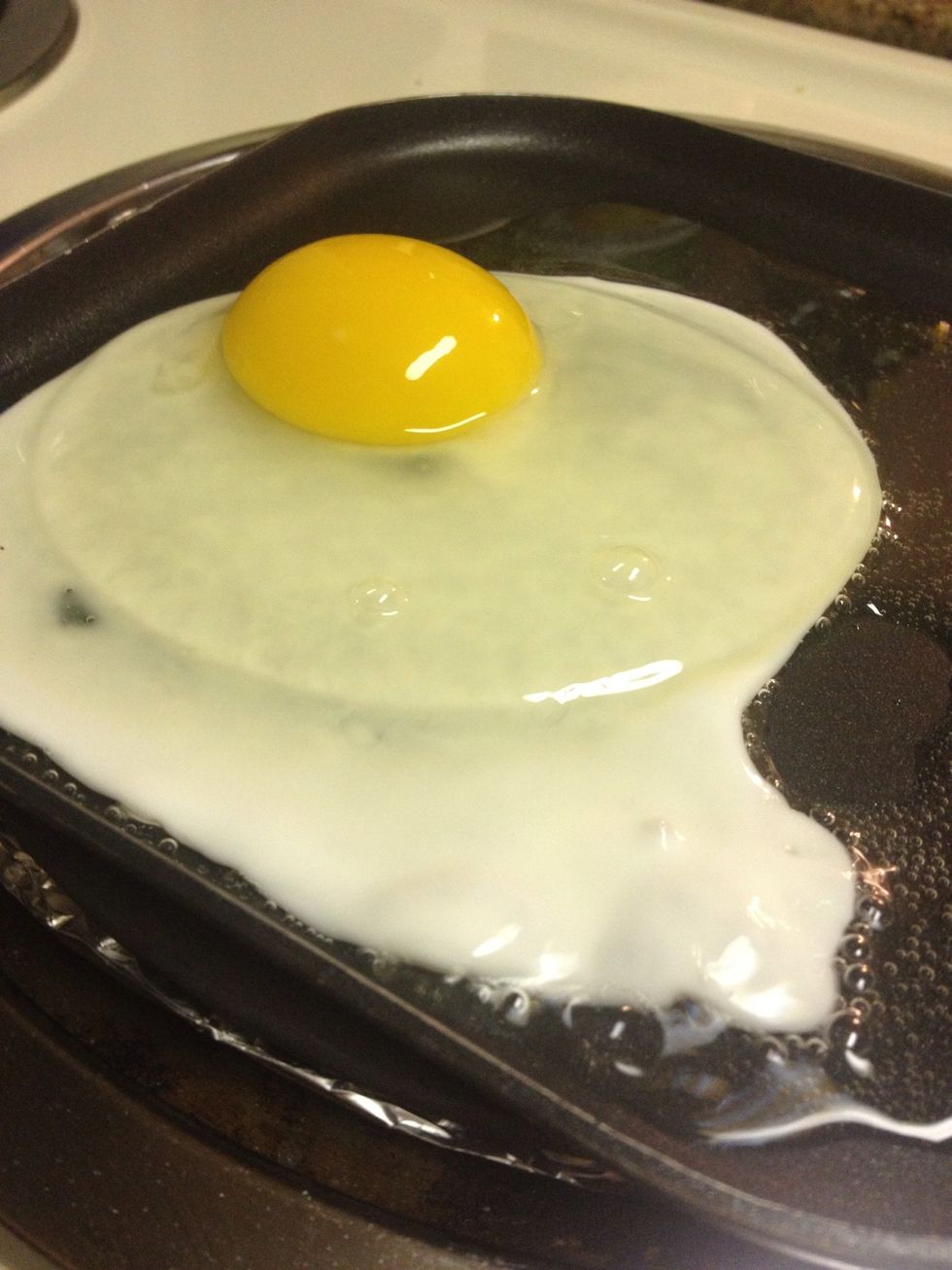 Top the salad with a fried egg. Have the salad fully built before starting this. Crack an egg into a nonstick pan with a little butter on medium heat and cook for 90 seconds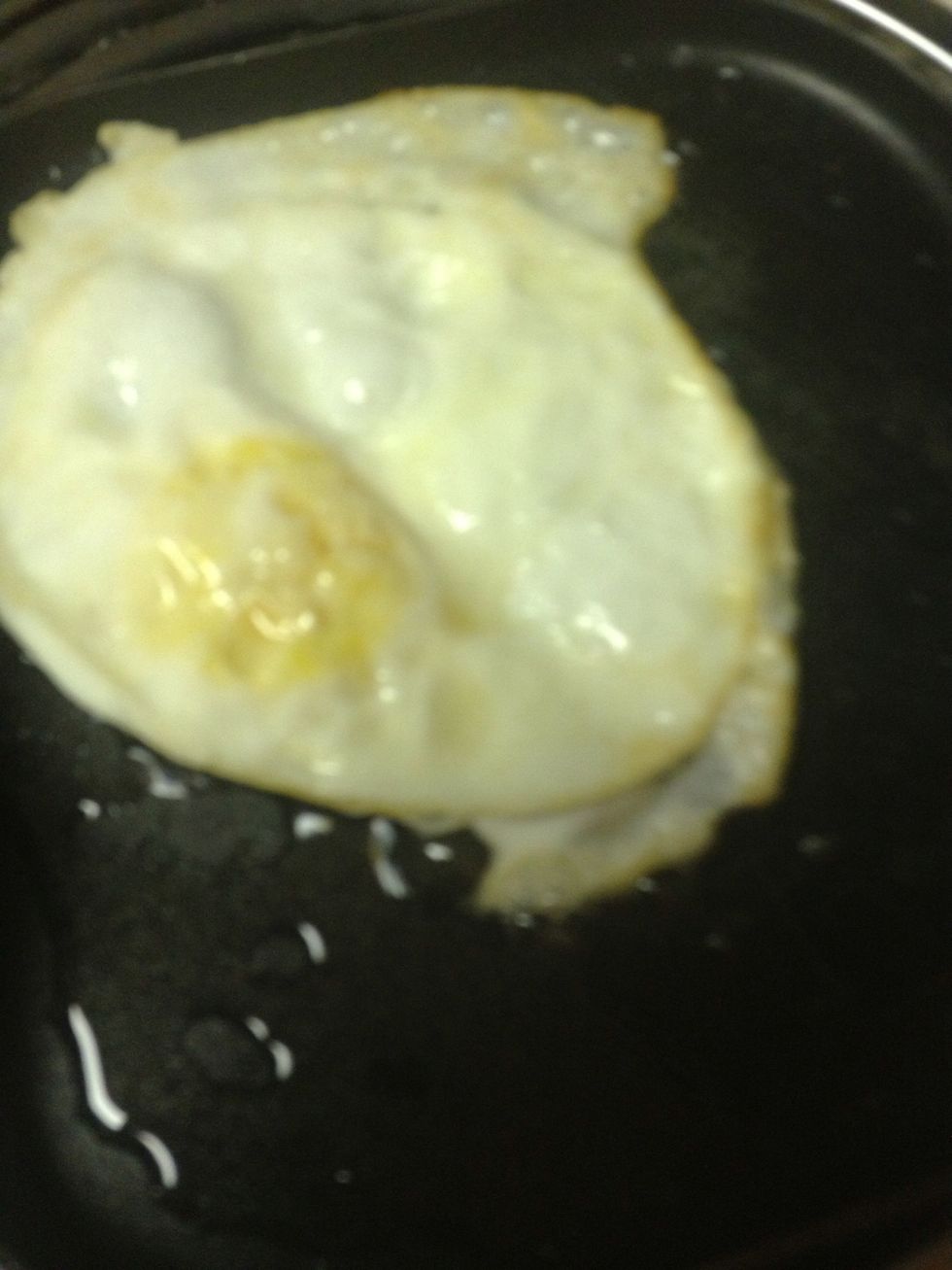 If you like your eggs over easy flip and cook for 30 seconds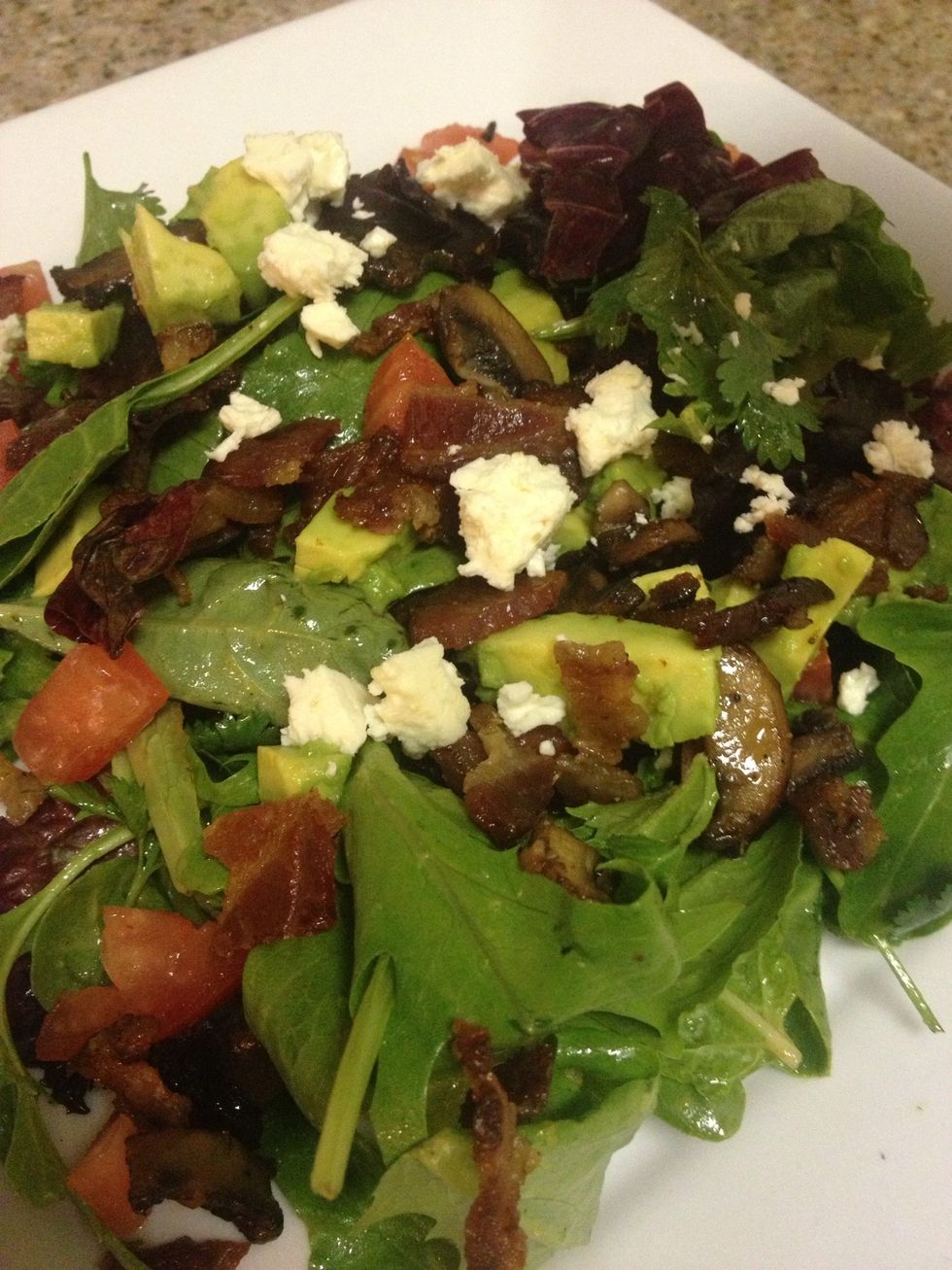 Salads fully assembled.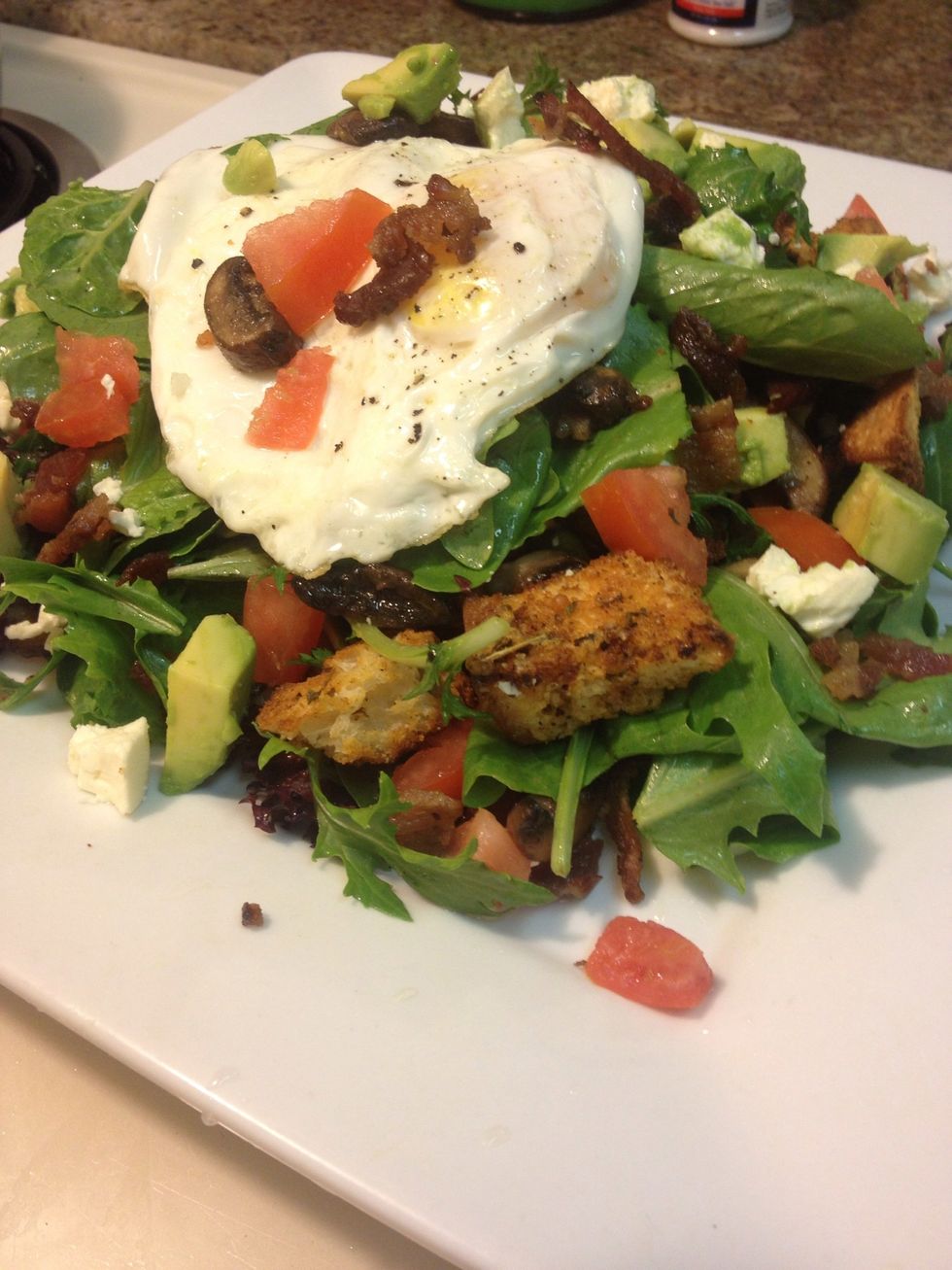 Top with egg and serve. This served 2 people.
Or you could double recipe to serve 4
1.0 Salad mix
1/2c Crouton
6.0 Bacon
8.0oz Mushroom
2.0 Tomato
1/4 Red Onion
1.0 Avocado
1.0 Egg
2.0 Champagne vinegar
2.0Tbsp Lemon juice
1/4c Olive oil
1.0Tbsp Mustard
1/2tsp Salt
1/4tsp Pepper