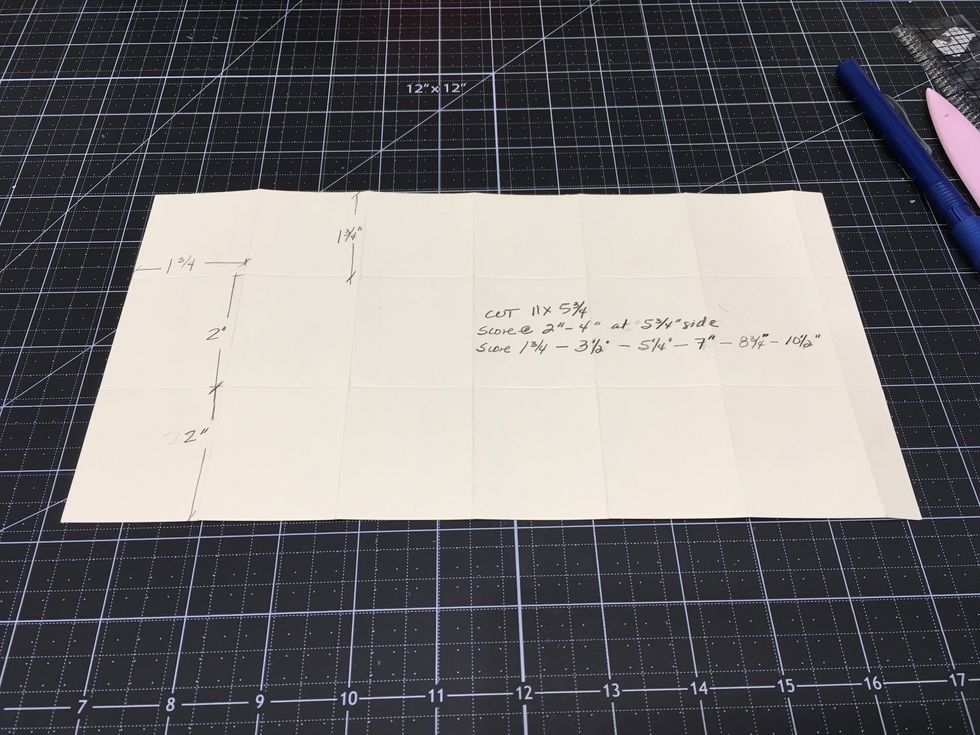 Cut 1ea. 11" x 5 3/4" (score at 2" and 4" @ 5 3/4" side) (score at 1 3/4" - 3 1/2" - 5 1/4" - 7" - 8 3/4" and 10 1/2" @ 11" side)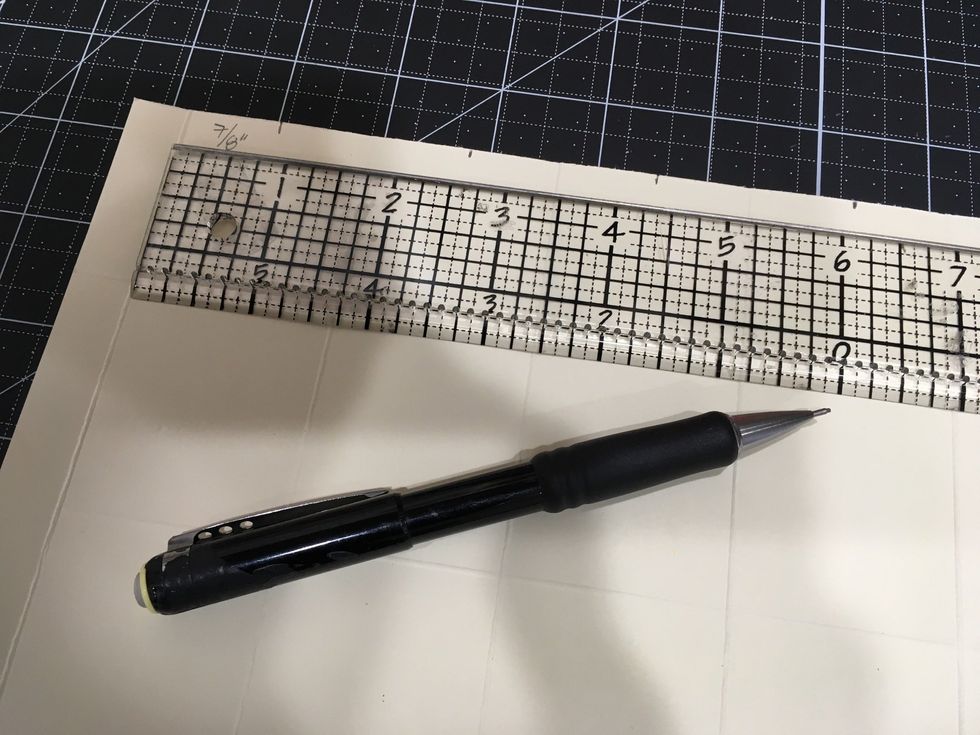 at the top side mark at 7/8" each square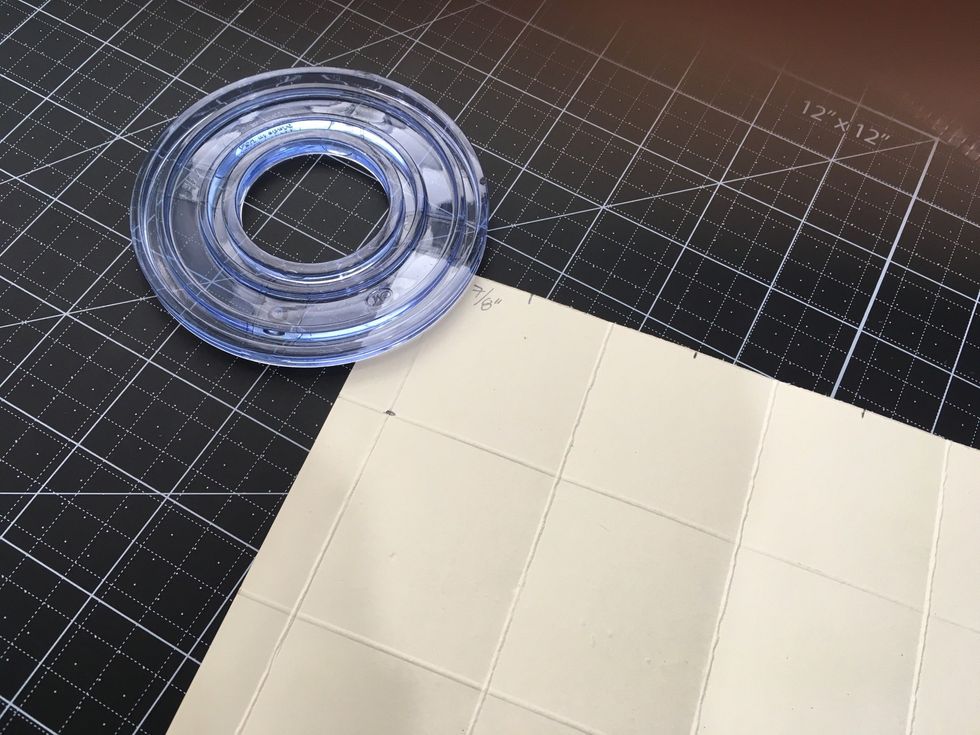 Use any circle
Trace from the 7/8" mark to the corner as shown in the picture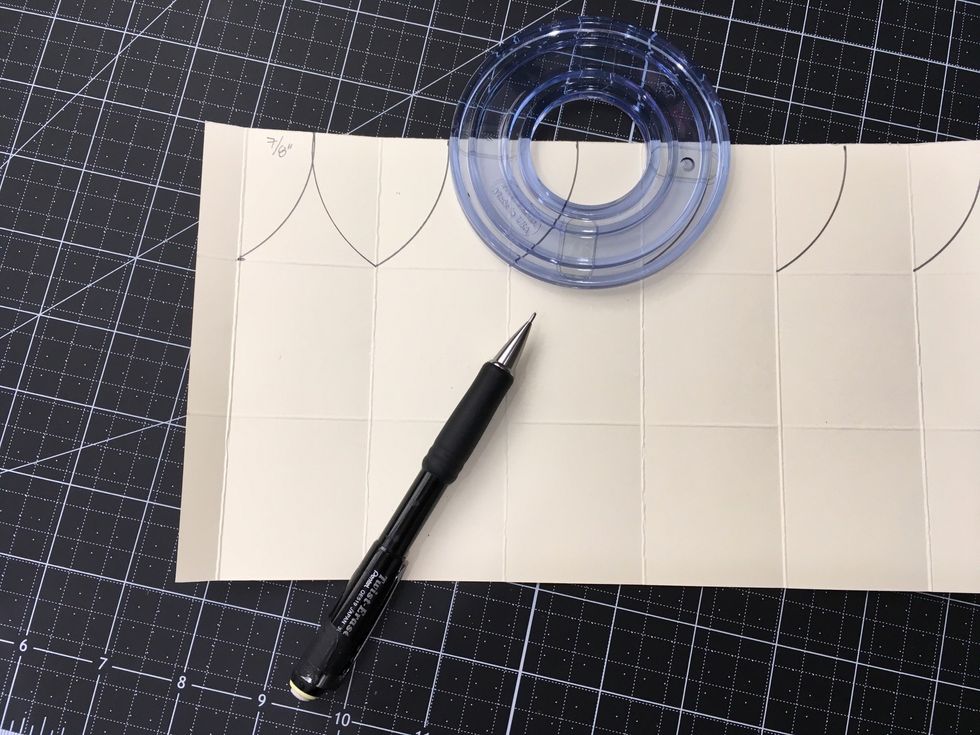 then trace in the other way..
It should look as you can see in the picture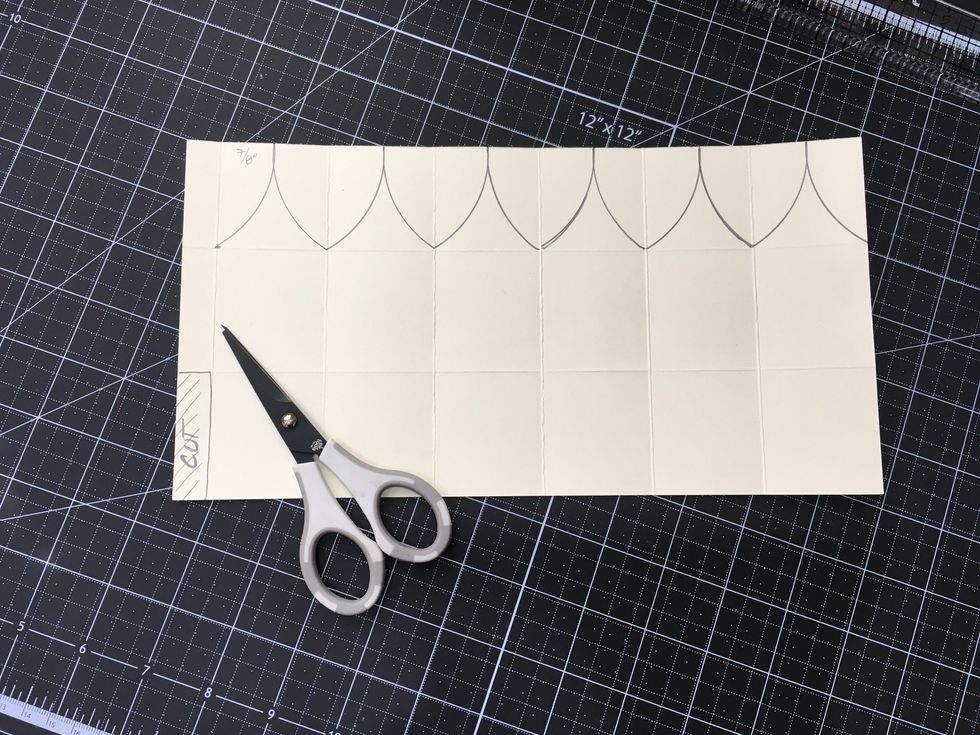 Cut the shaded part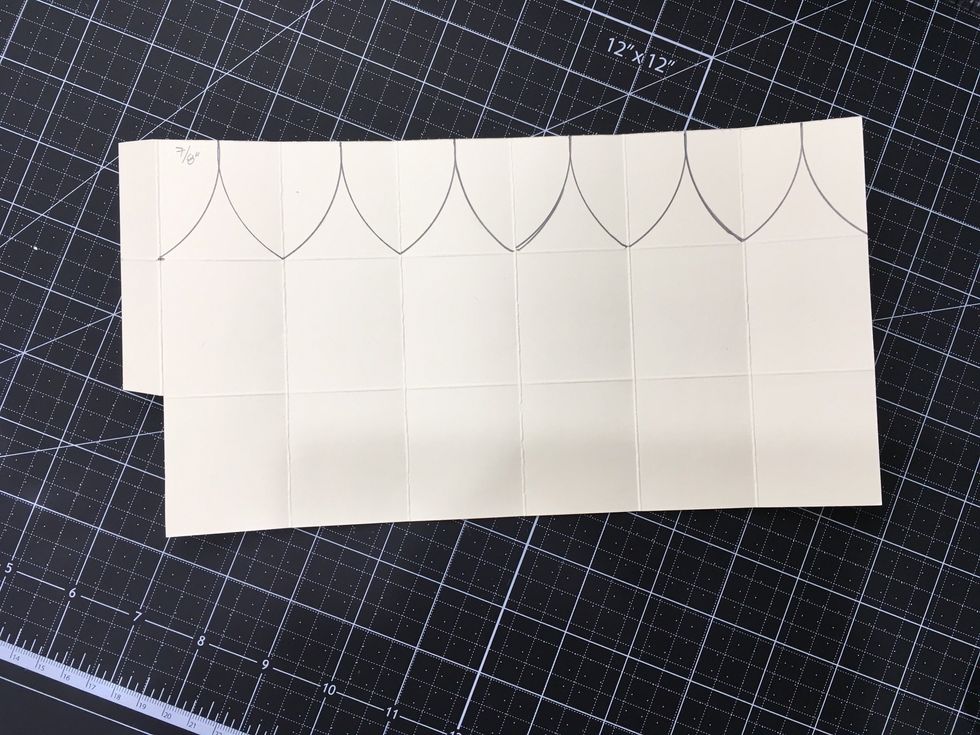 it should look like this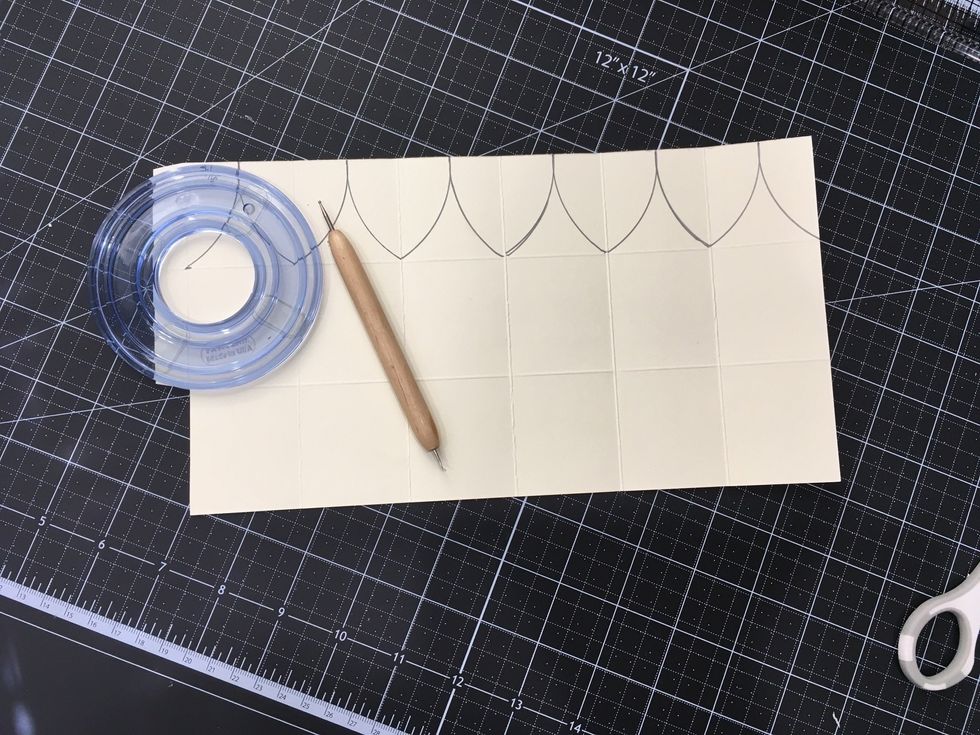 Now with the same circle trace again with a small metal ball follow the lines again.. (you can use a pen without ink)
Now I'm going to explain again with my Secret Garden - Sun Kissed paper
Make sure the design is in the right position (Top and bottom)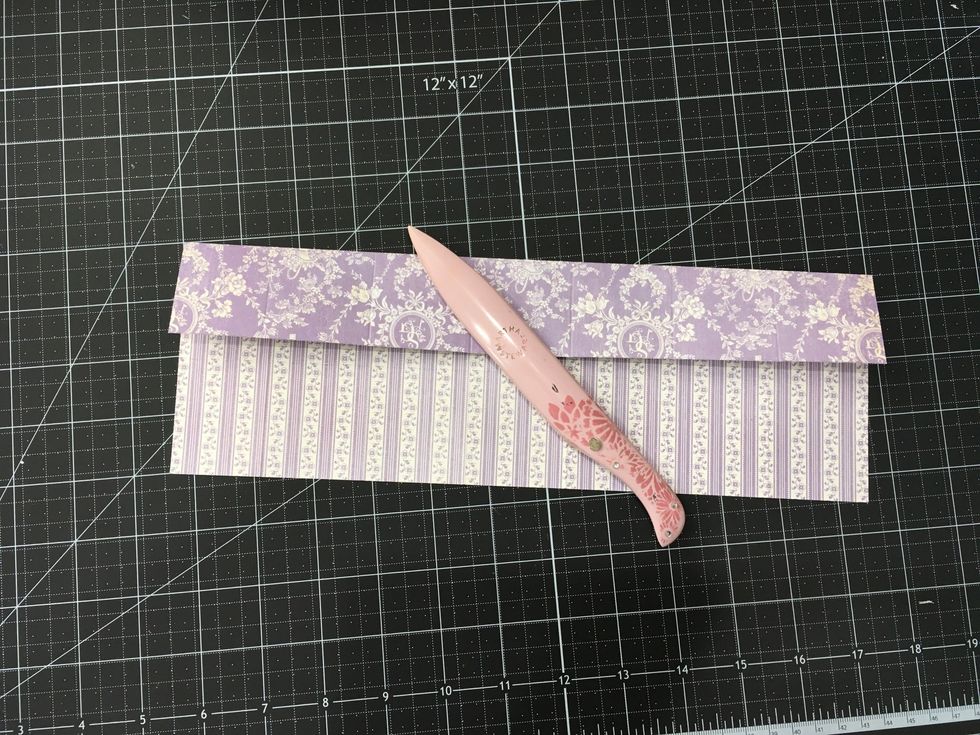 Make sure to criss well all the lines
Trace with the circle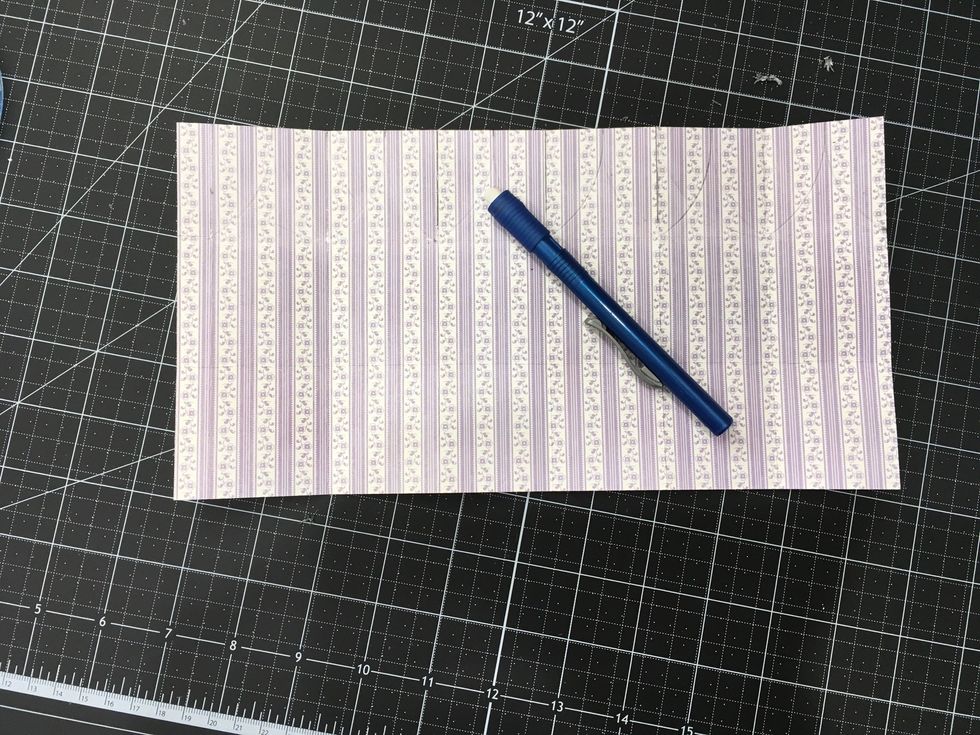 Once you mark the lines erase the lines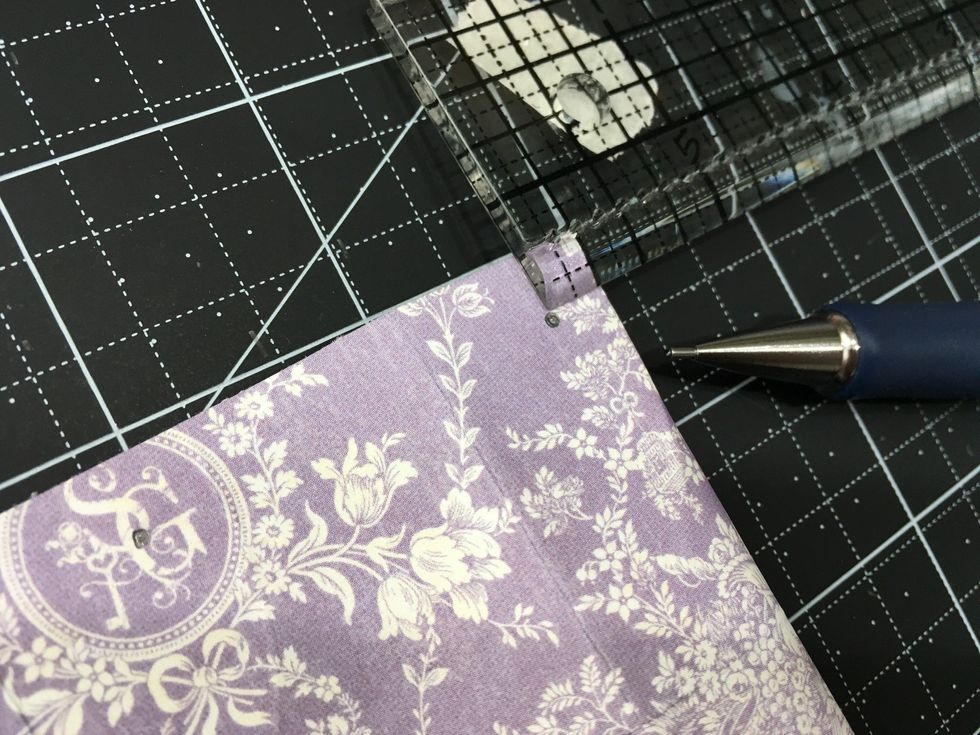 Fold were the 7/8" mark is and mark a little dot.. we are going to make a little hole there.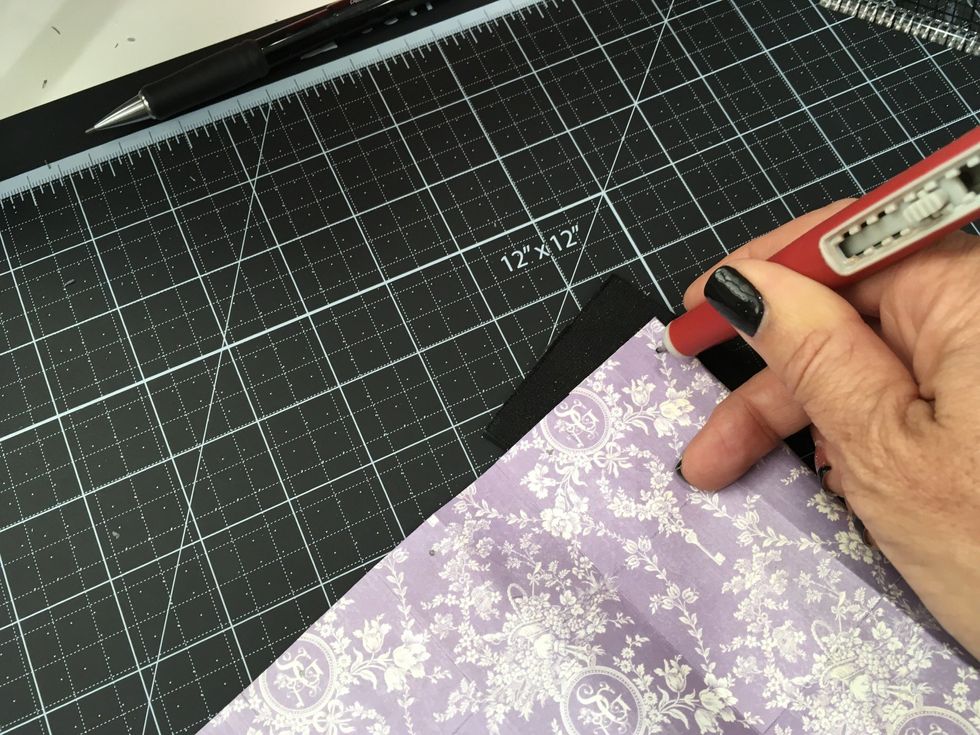 Make a little hole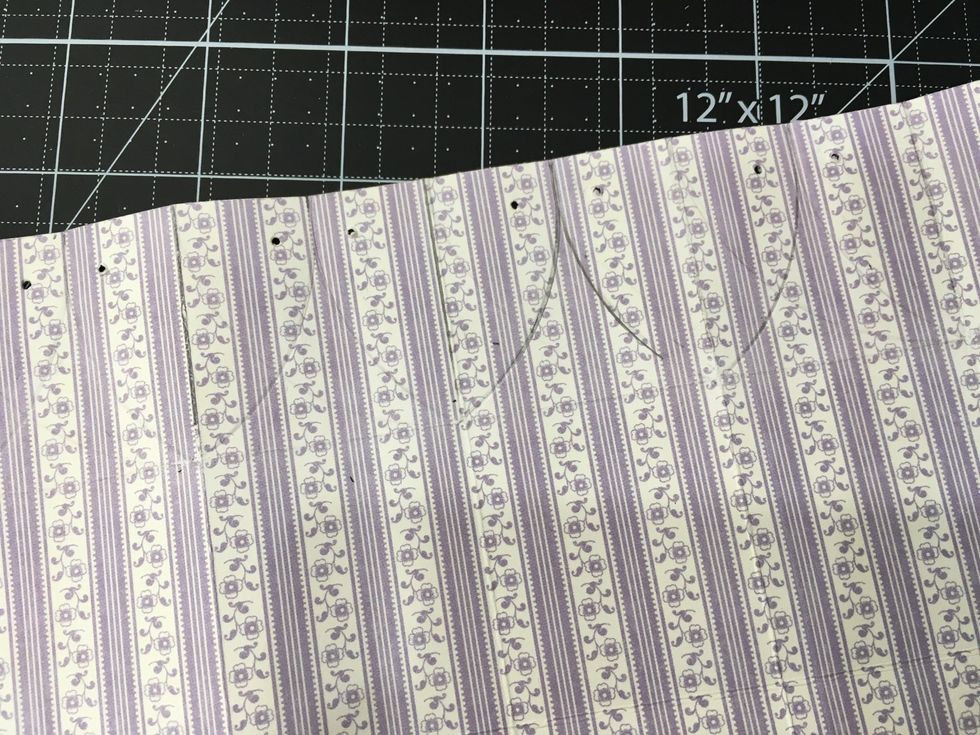 It should look like this..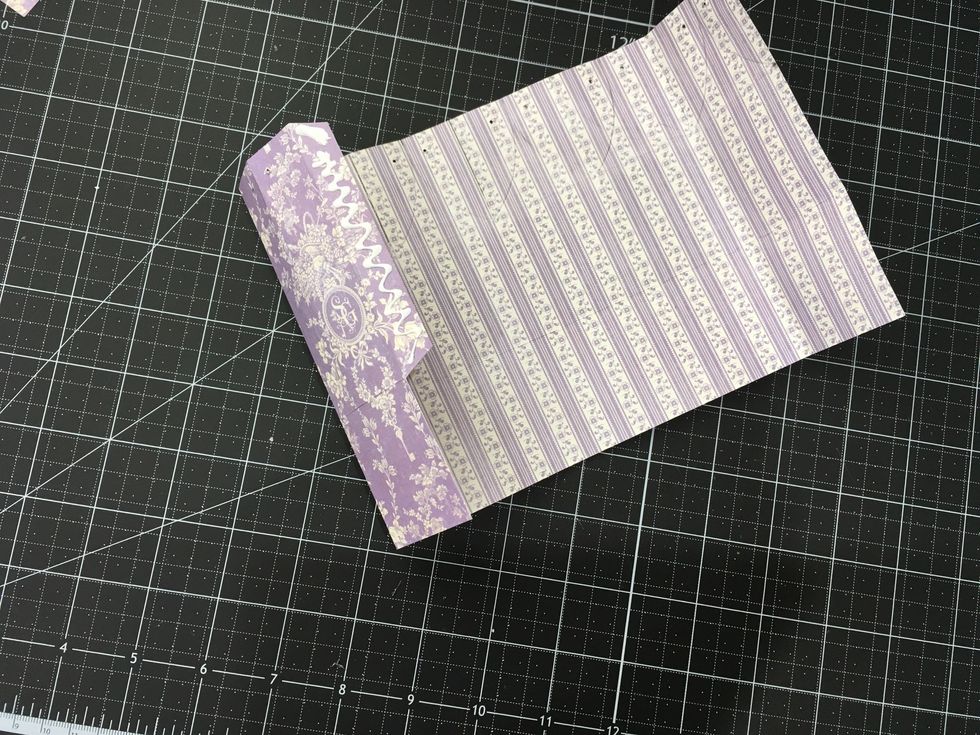 Time to glue the sides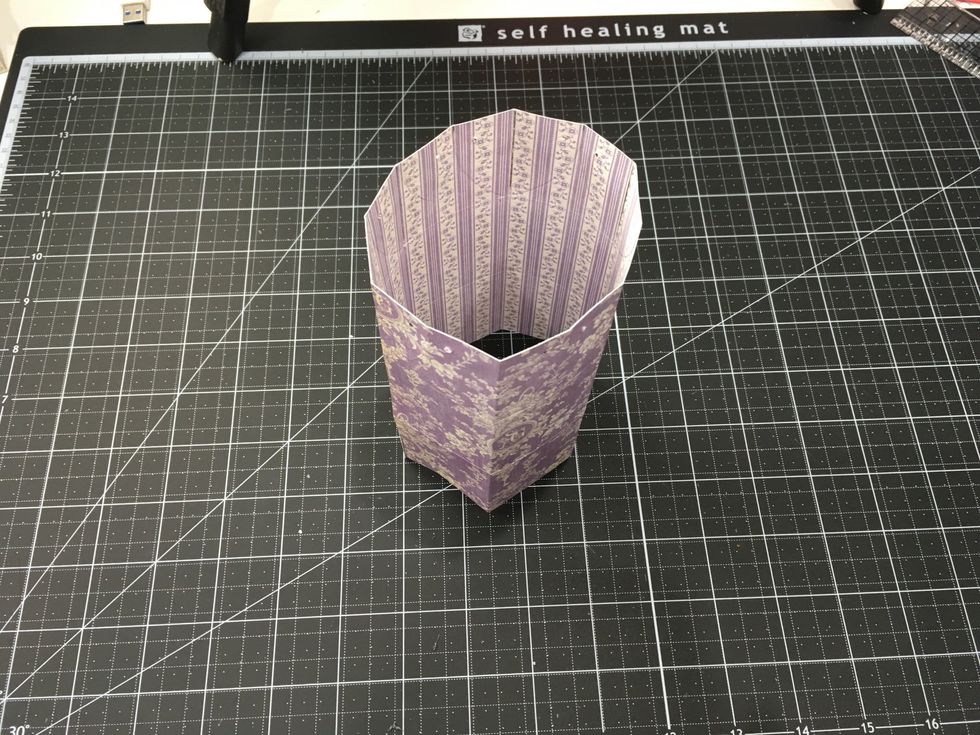 let it dry..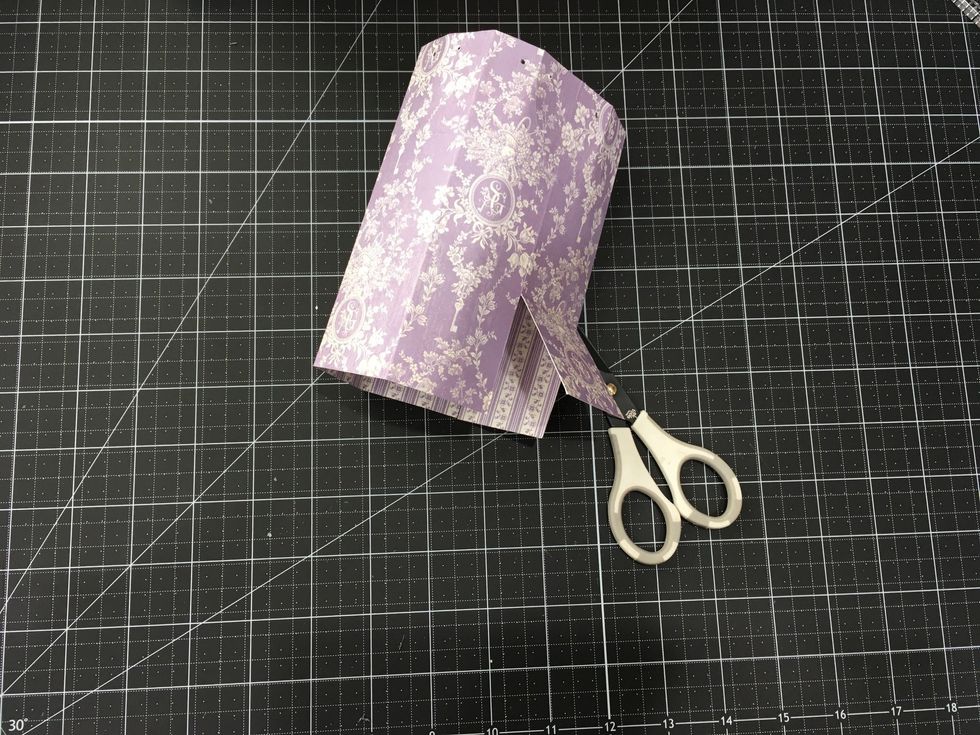 At the bottom part cut up to the first line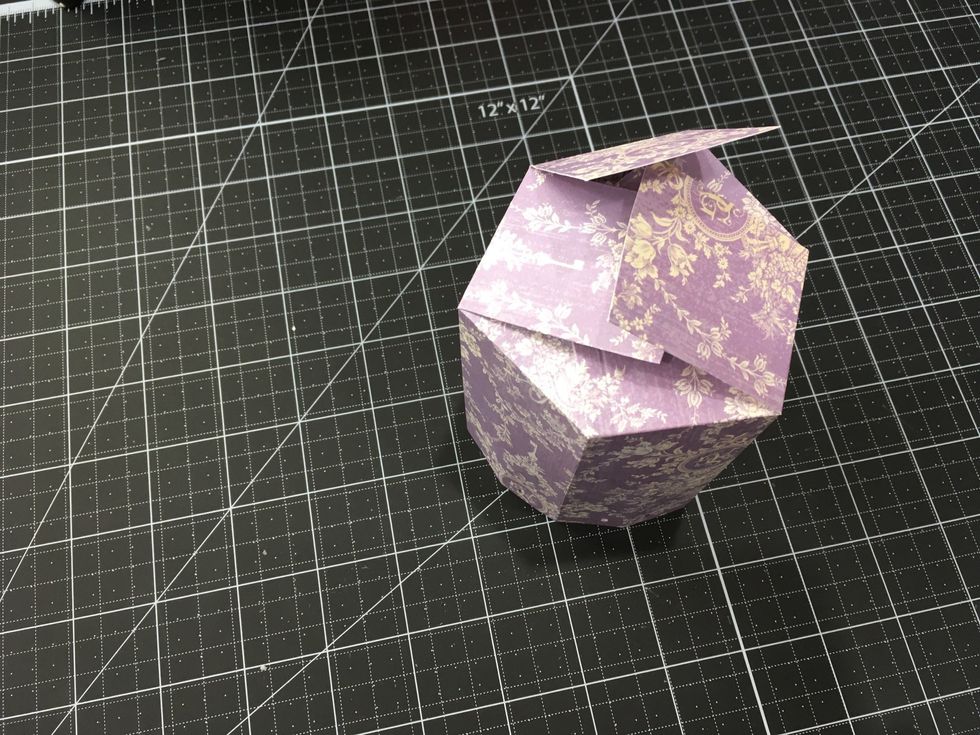 Now fold all the pieces.. that will be the bottom of the box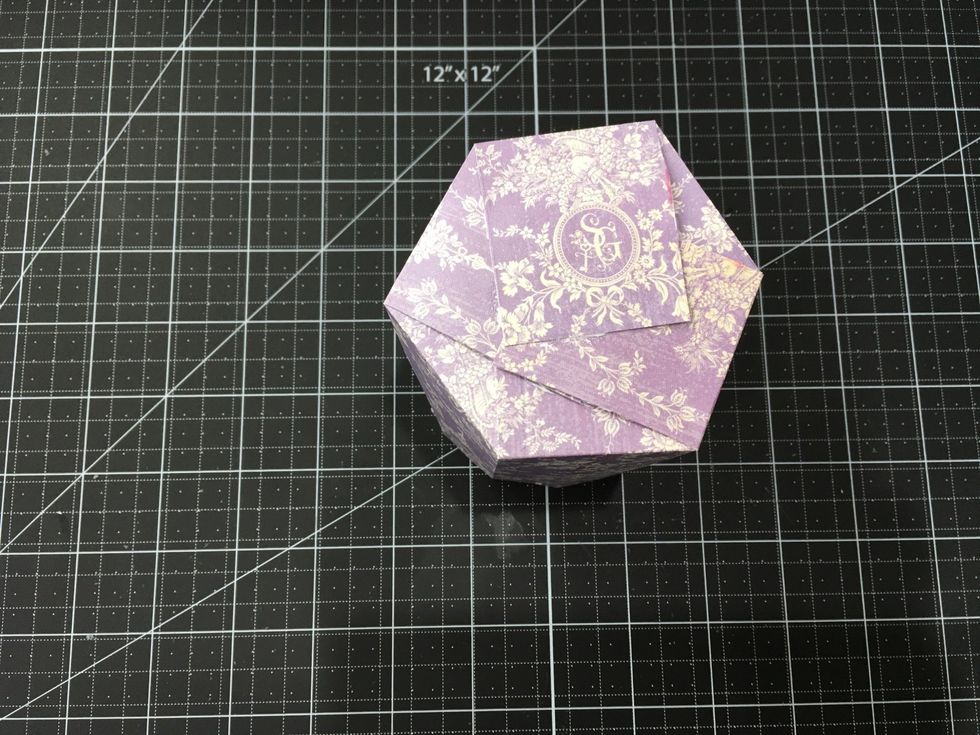 Add some glue to secure the bottom part.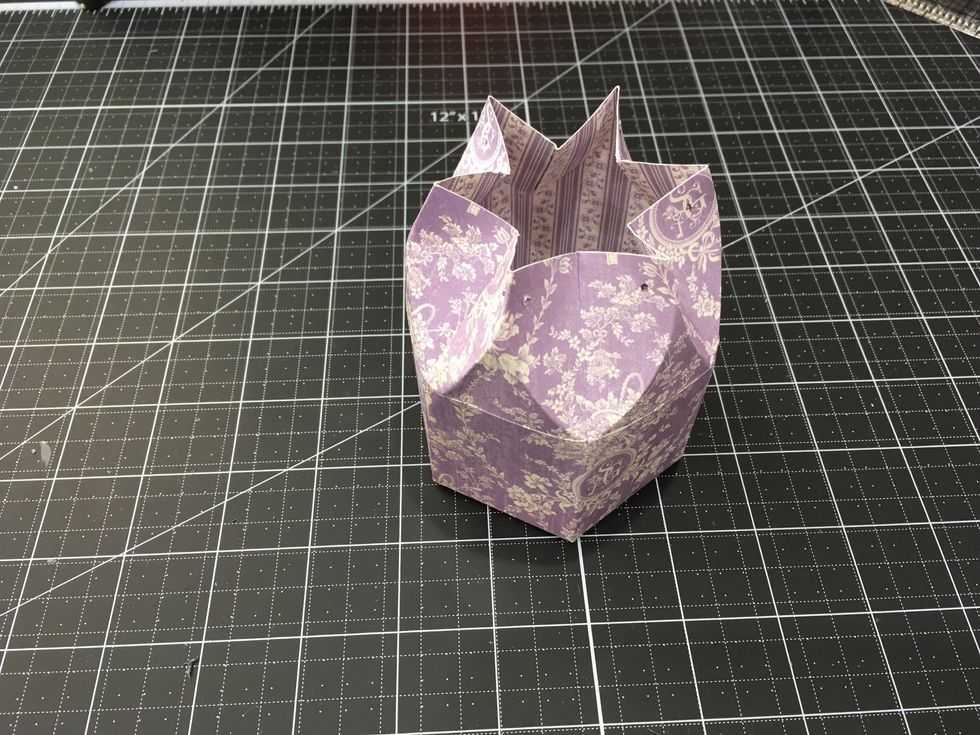 At the top it should look like this.
Then insert the metal twine as shown in the picture.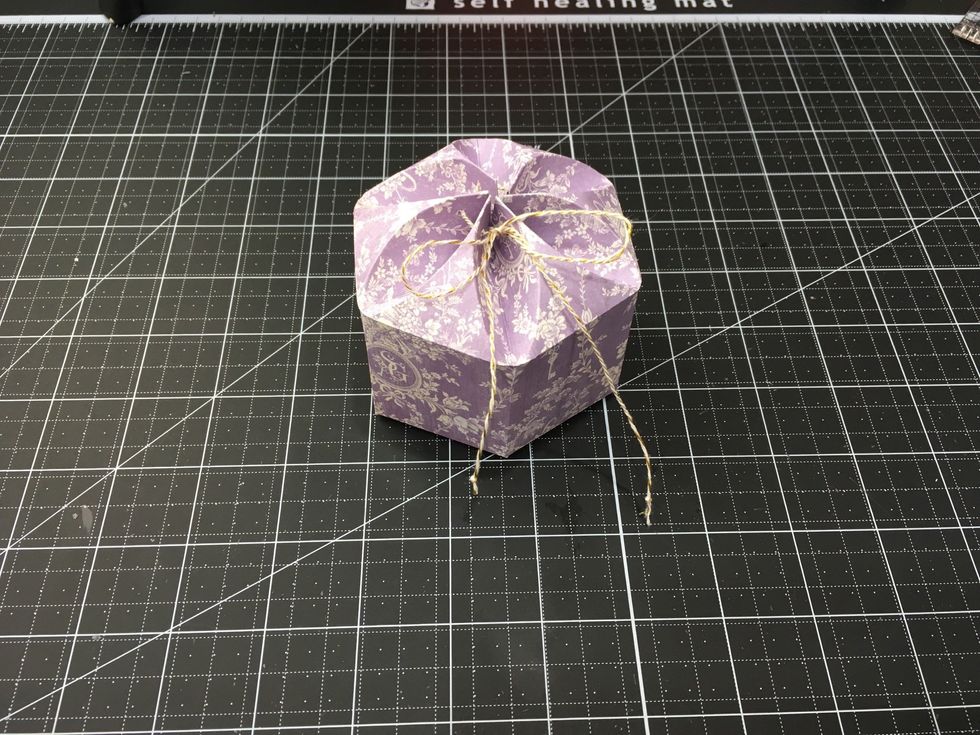 Now it is done! Ready to decorate!!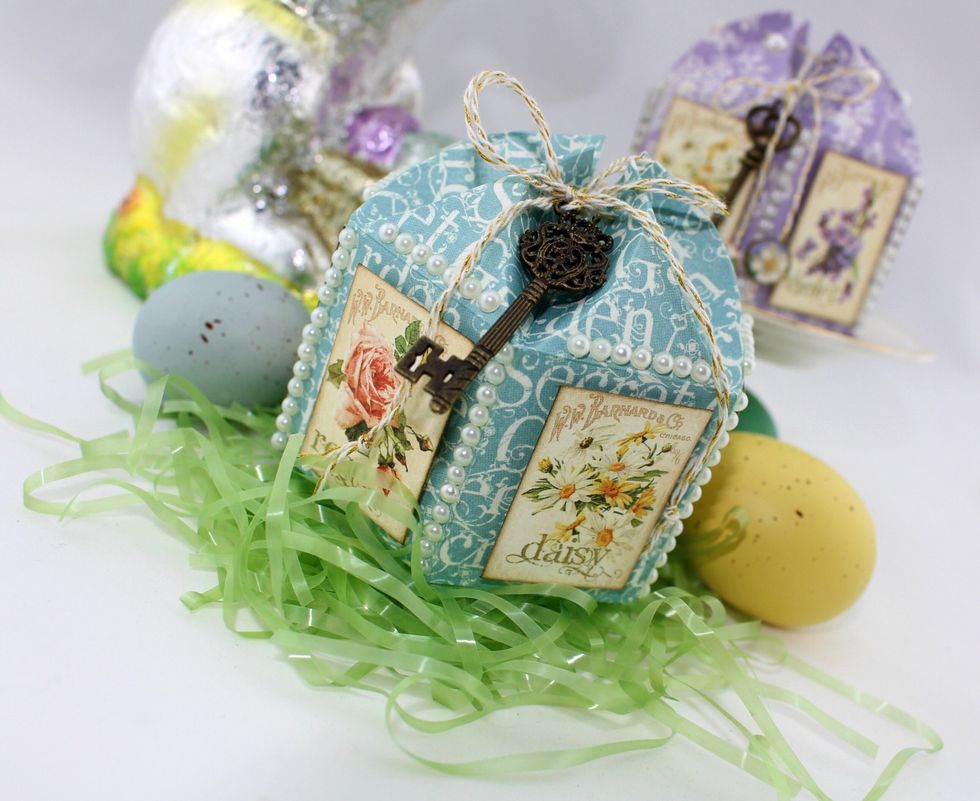 Thanks for follow me and my tutorial! Enjoy!
1.0 Secret Garden Collection- April Showers
1.0 Secret Garden Collection - Sun Kissed
1.0 Secret Garden Collection - Seed Fairy
1.0 G45 Ornate Metal Keys
1.0 Metal Twine
1.0 Mod Podge
1.0 Small Pearls