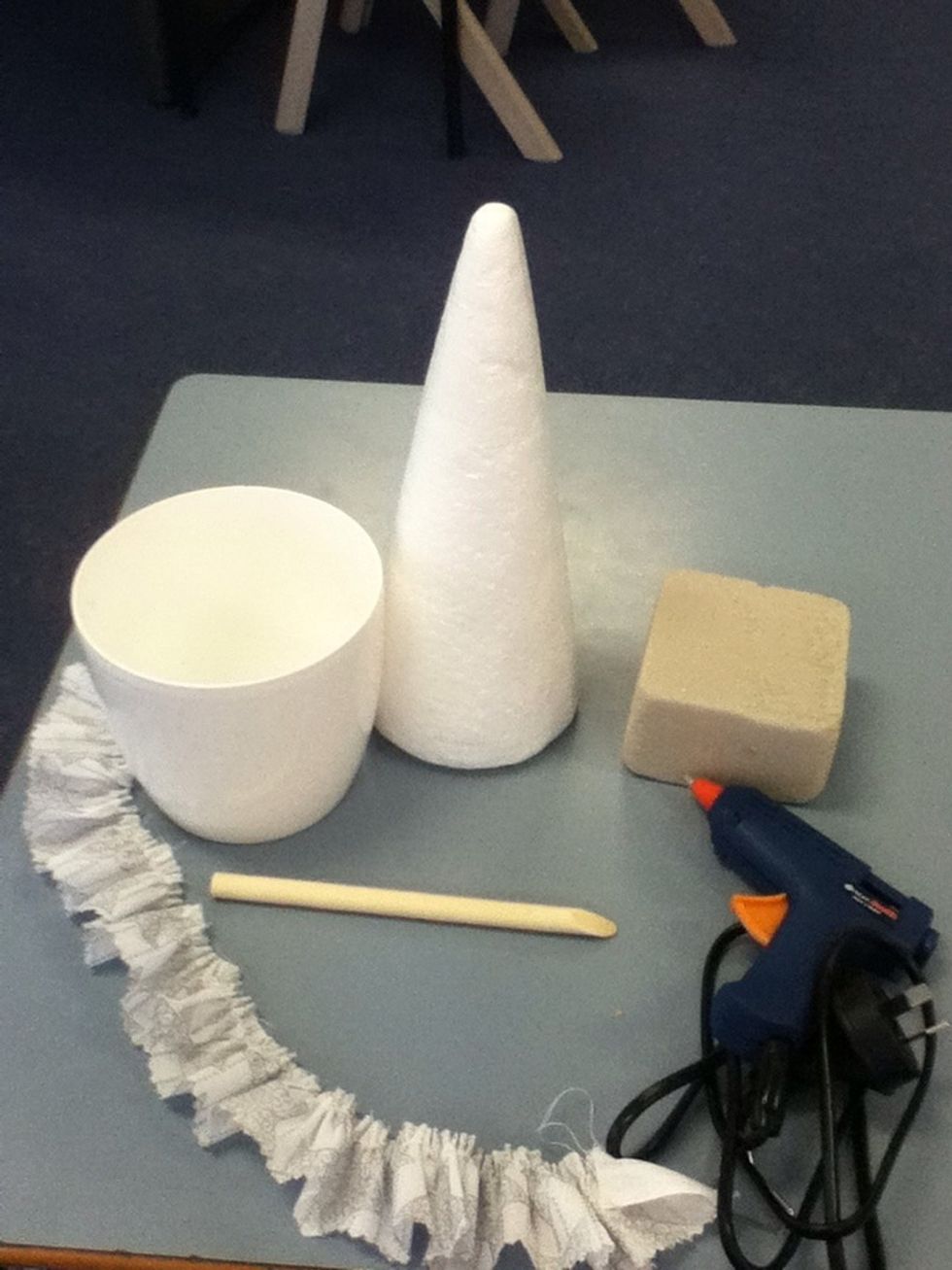 This is what you need.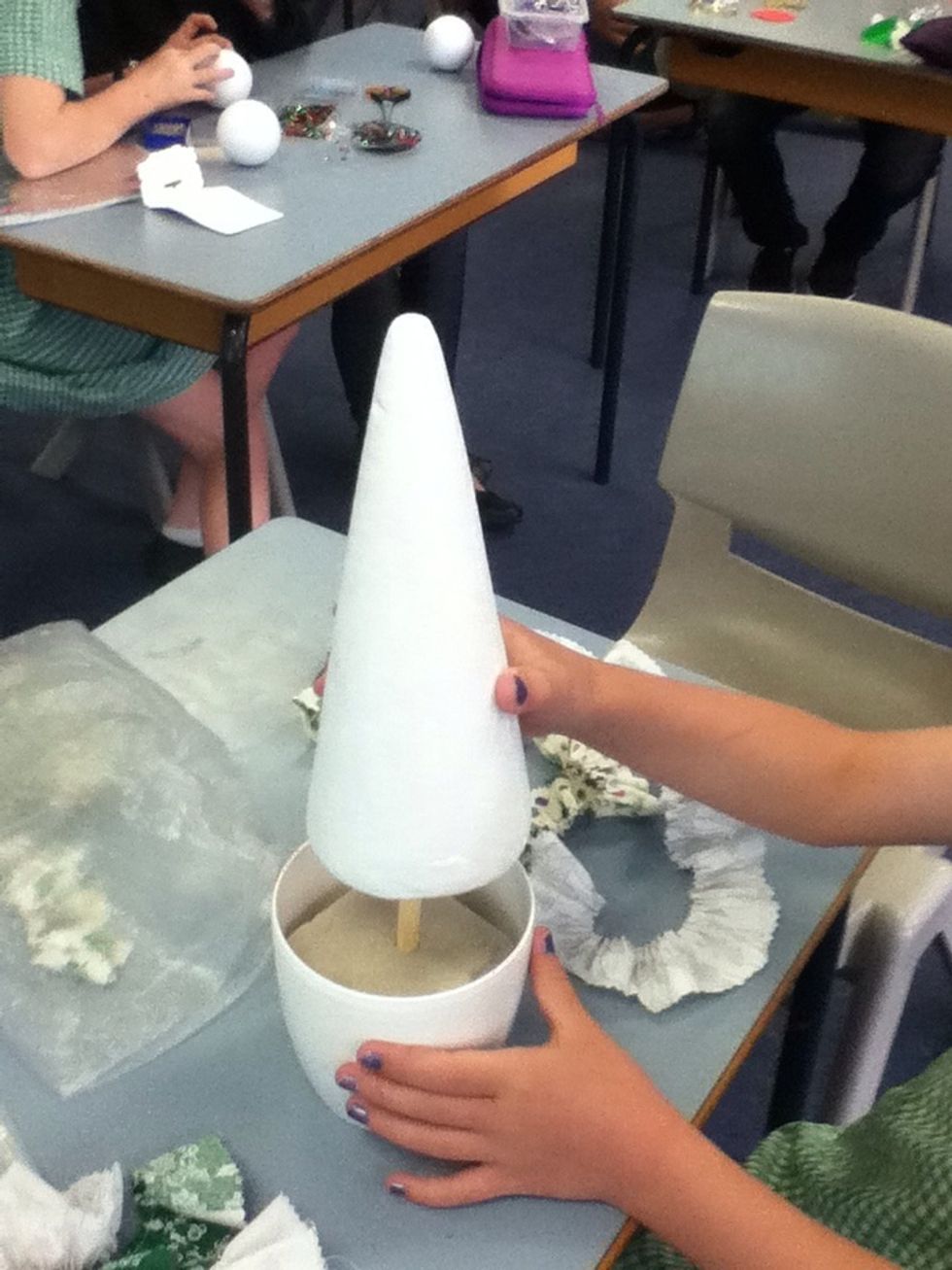 Then put the polystyrene cone on the dowel or pipe.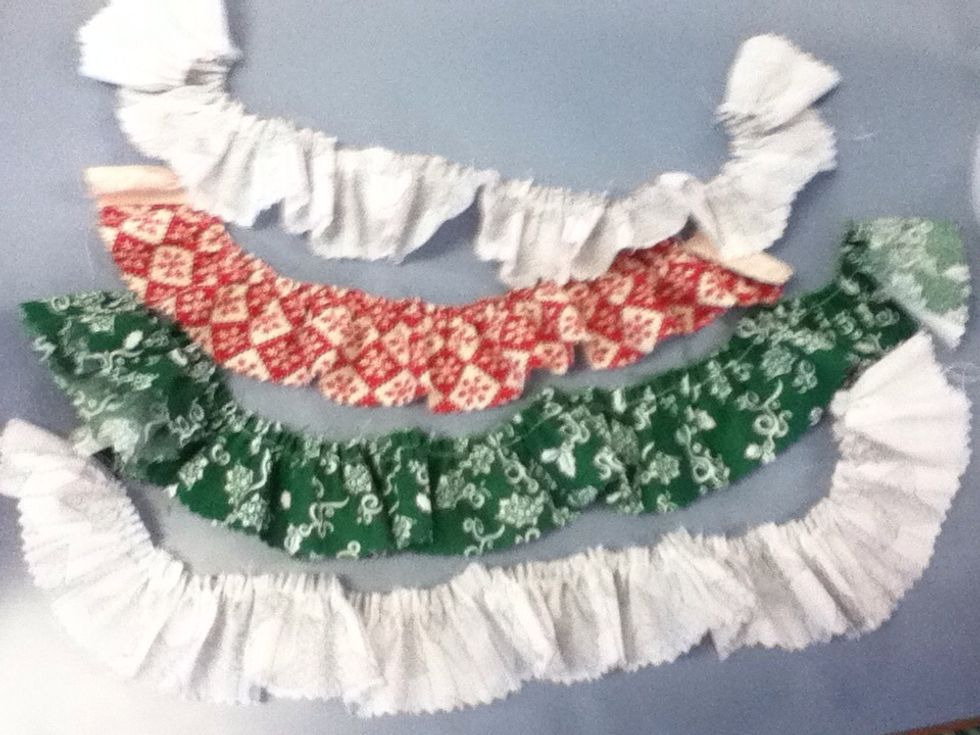 Then make a patten.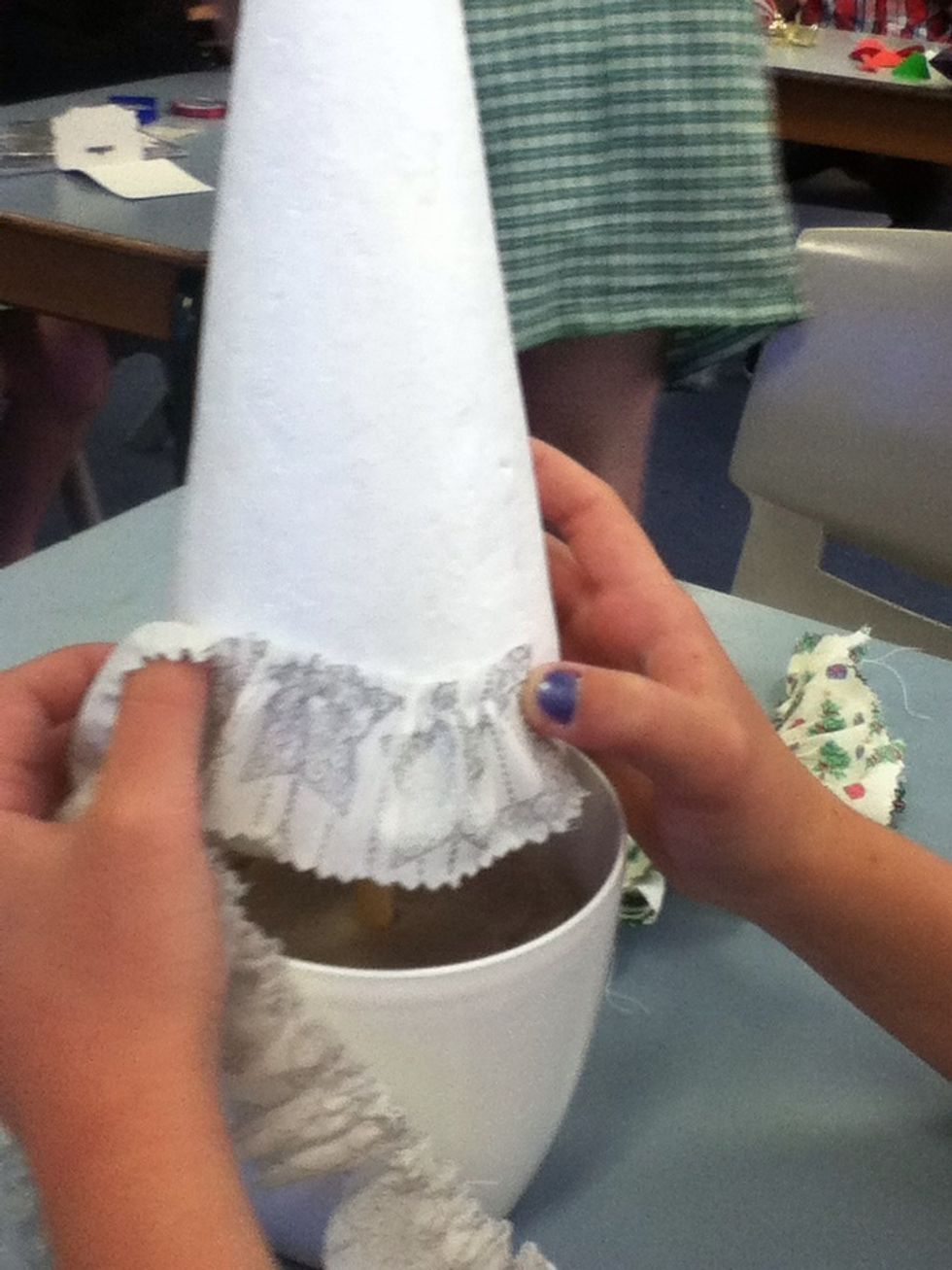 Then start glueing on the frist piece of fabric .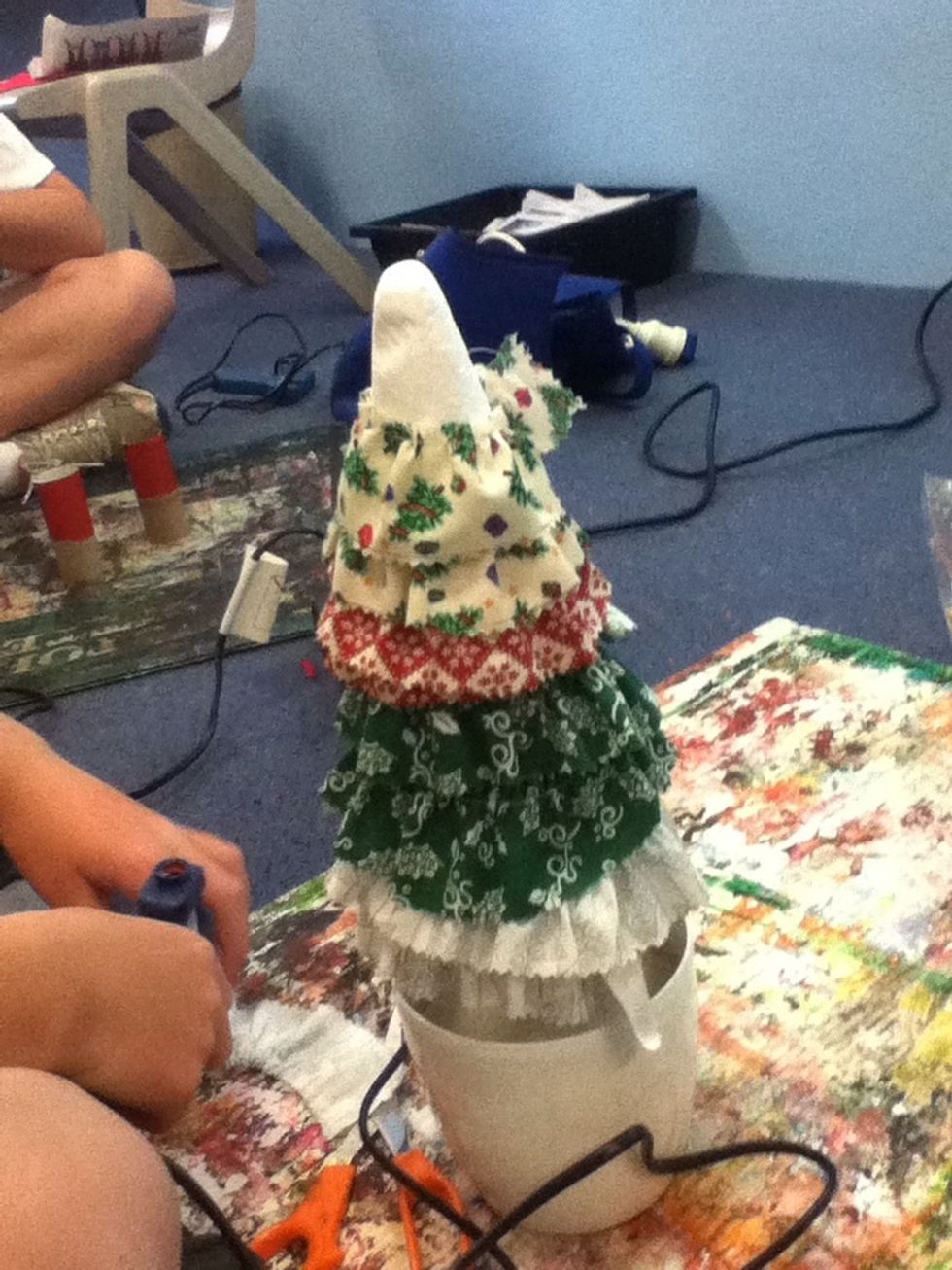 Then when you have done it all to the top.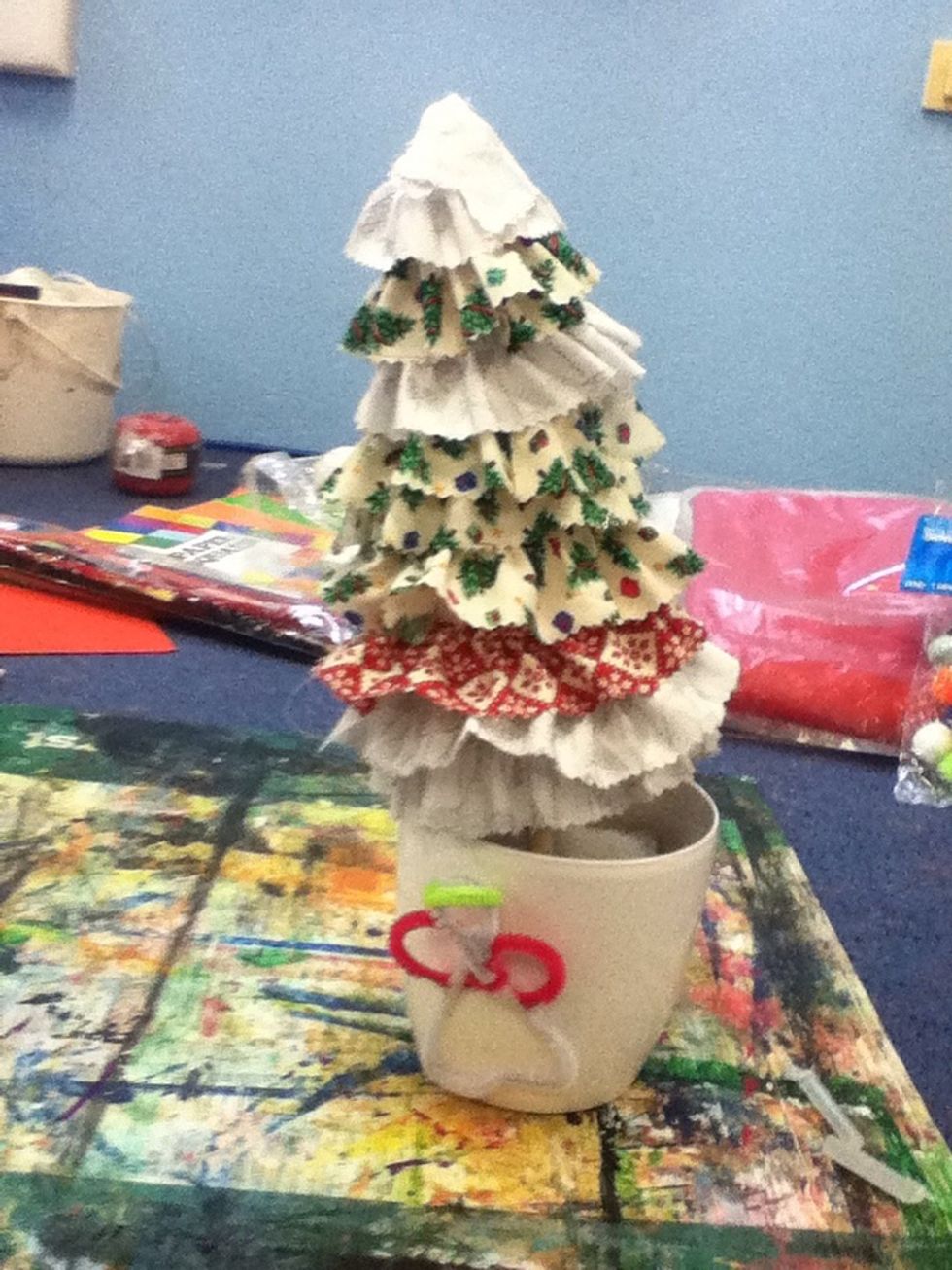 You can put the star or the angel on the top or the bottom of your pot.you have made a cool little christmas tree after.
A polystyrene cone
Fabric with ruffle
A white piece of pip or dowel
A small pot
Glue gun
White rocks