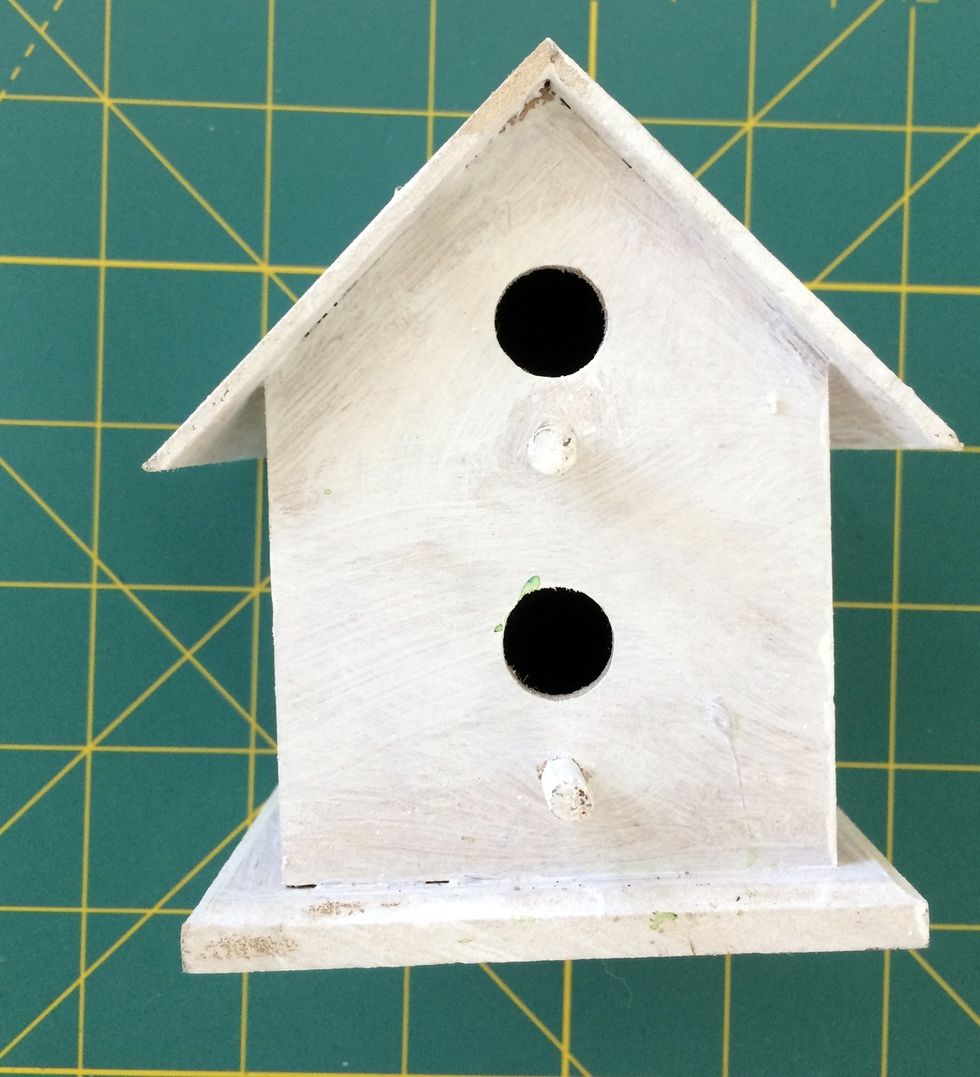 Cover the wood bird house with acrylic gesso.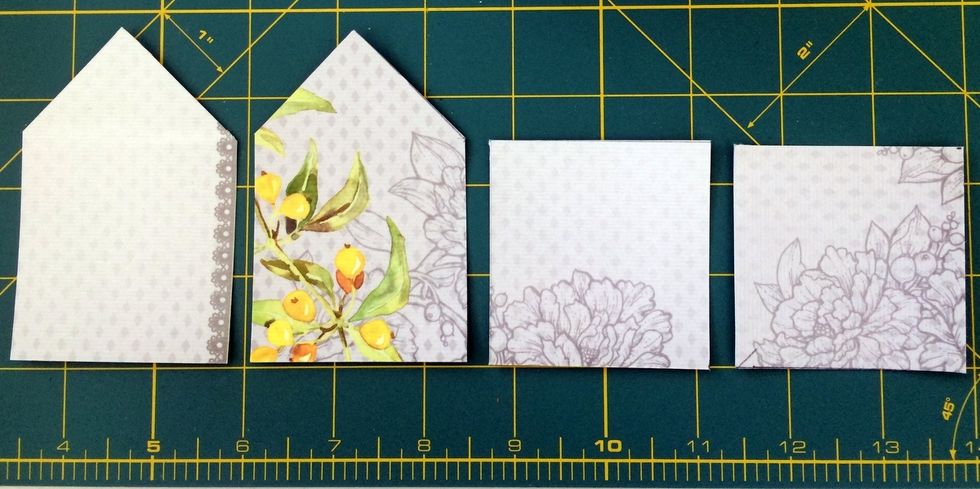 Transfer the measurements from each part of the house to ScrapBerry's papers and cut them.
Cut a strip of ScrapBerry's paper with the measure of the roof.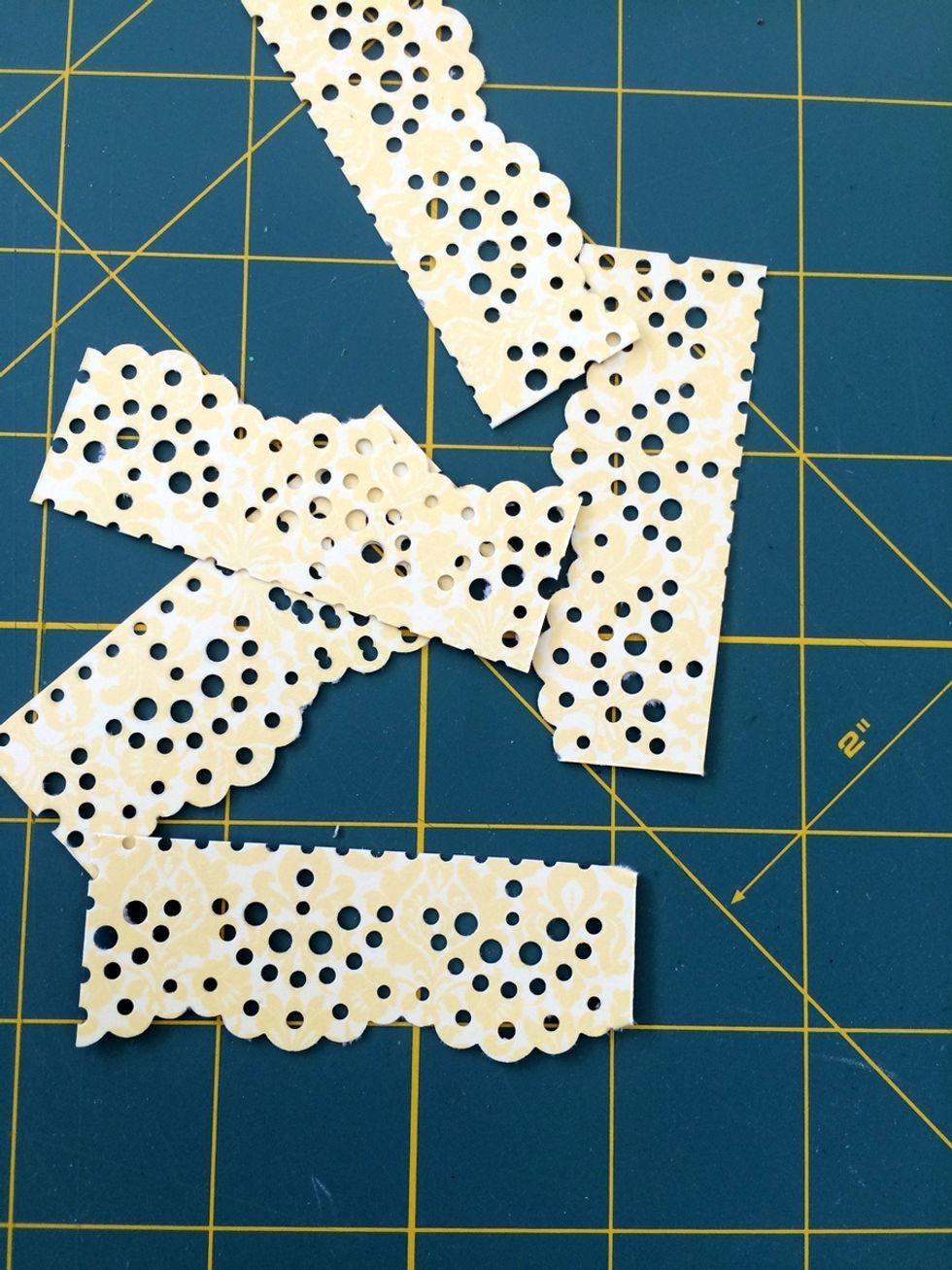 Use a punch to cut several stripes.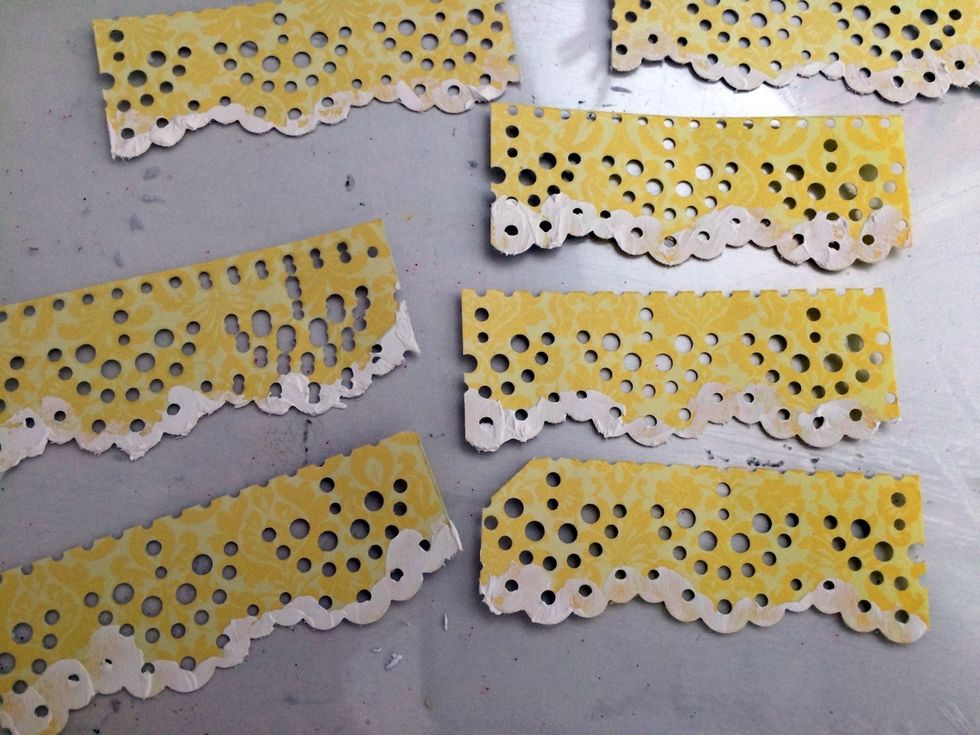 Apply acrylic gesso on the borders of the stripes.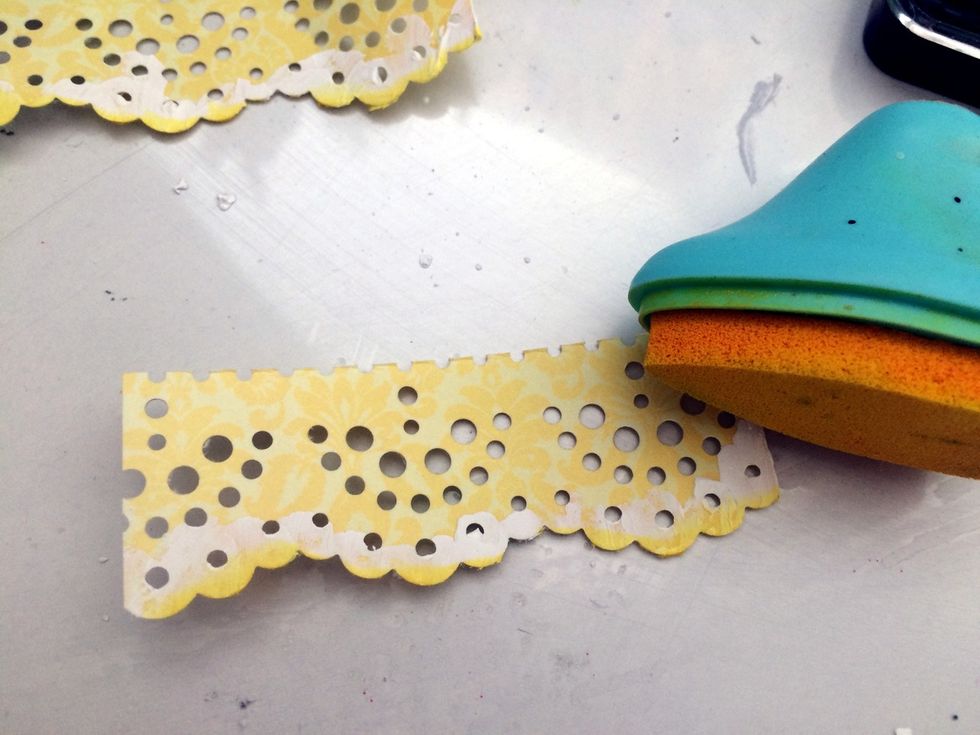 Apply yellow ink pad on the borders.
Glue the stripes on the roof, starting of the down to the top.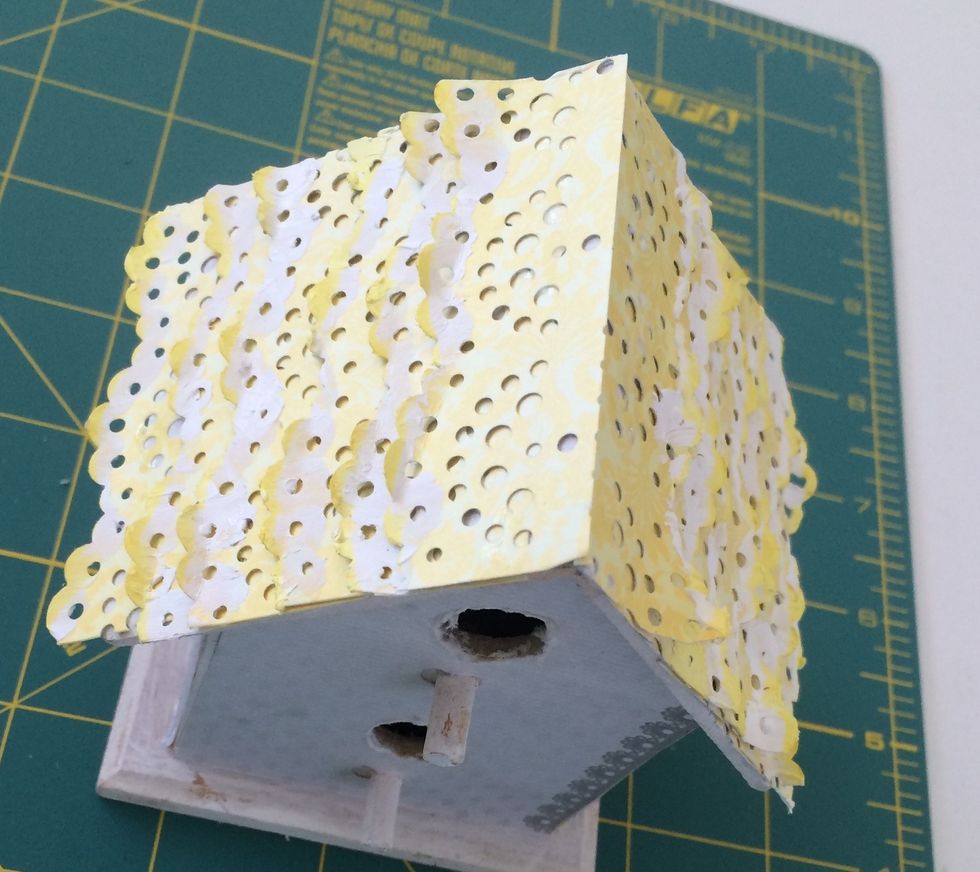 Repeat this process until you complete the roof.
Apply ceramic stucco on some places of the roof.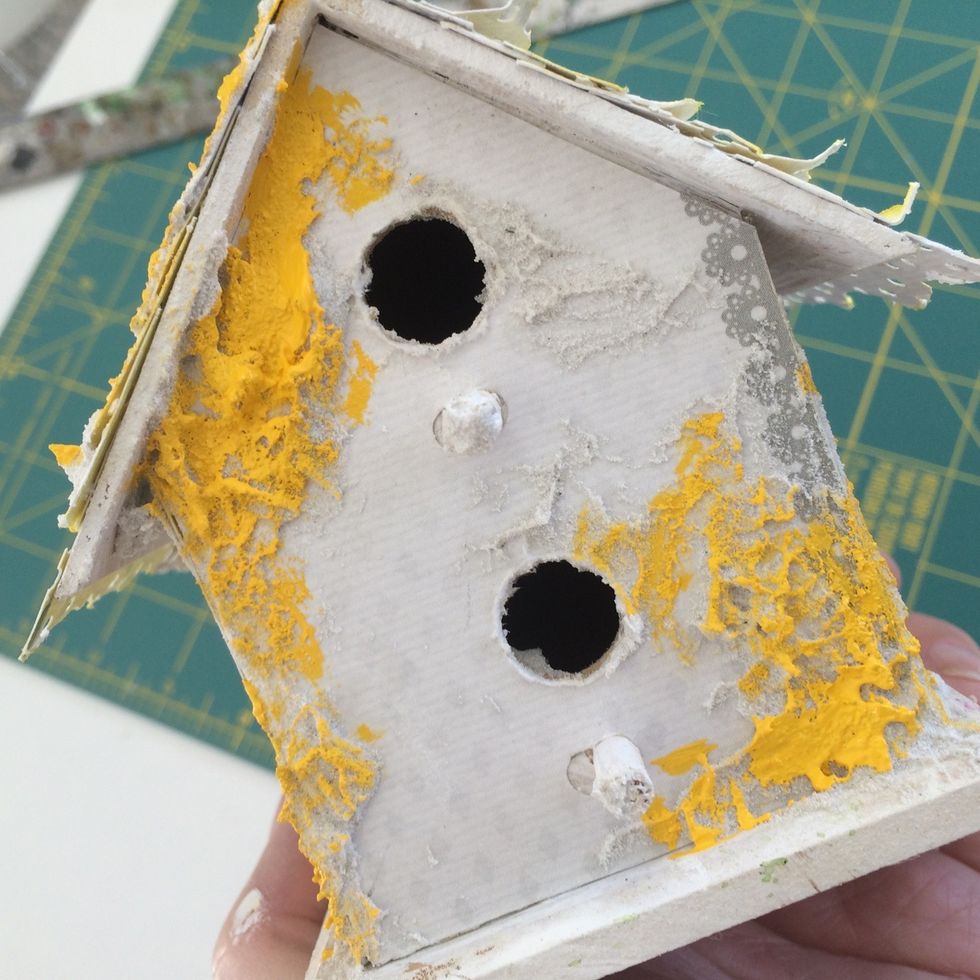 After dry, you can apply yellow acrylic paint on ceramic stucco.
Spray water on the acrylic paint.
After dry, you must apply acrylic gesso on the reliefs.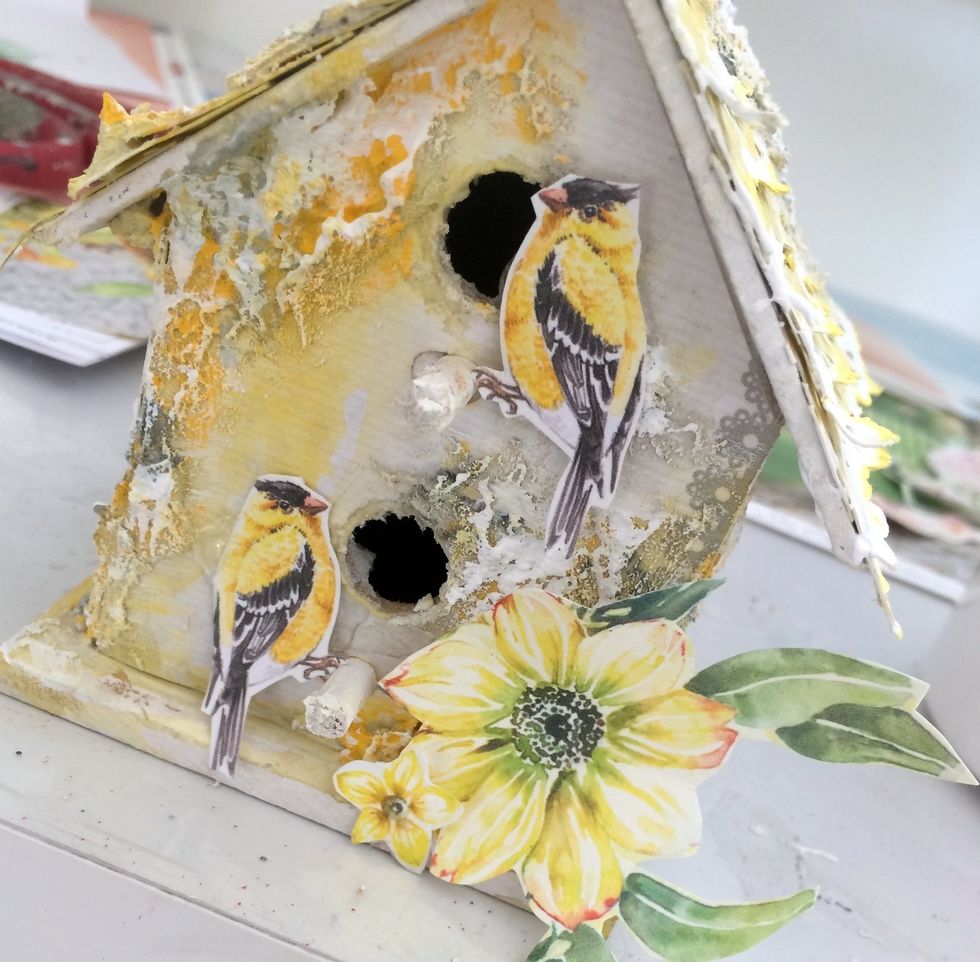 Add some die cuts from ScrapBerry's papers.
Add ScrapBerry's Paper Flowers and embellishments.
wood bird house
ScrapBerry's The Art of Nature papers
ScrapBerry's paper flowers: Cherry Blossom
ScrapBerry's paper flowers:Clove Light Yellow
ScrapBerry's Fairy Tale 1-resin
ScrapBerry's Fairy Tale 2-resin
Acrylic Gesso
Ceramic Stucco
Acrylic Paints
yellow ink pad
edge punch