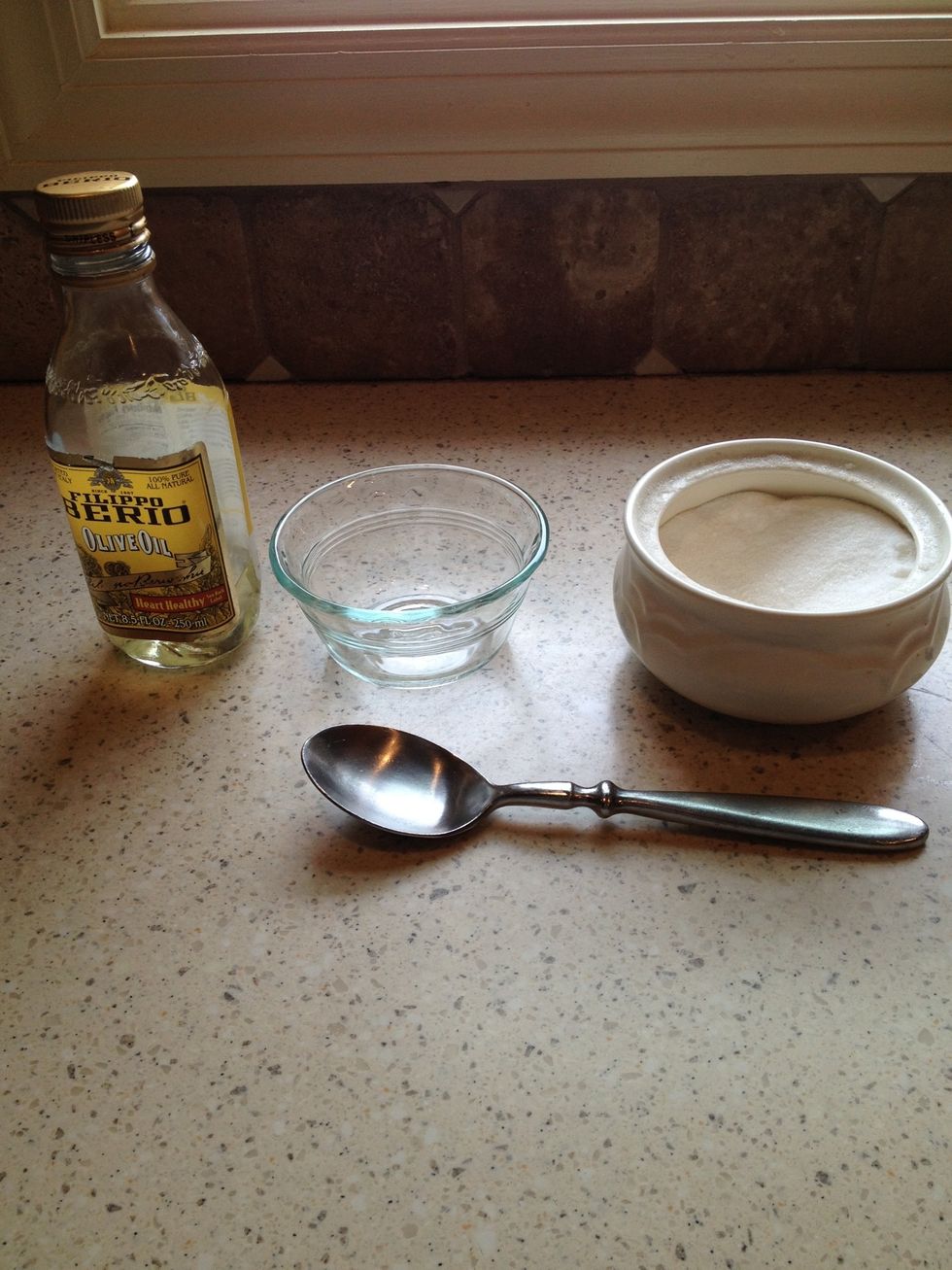 All the ingredients!!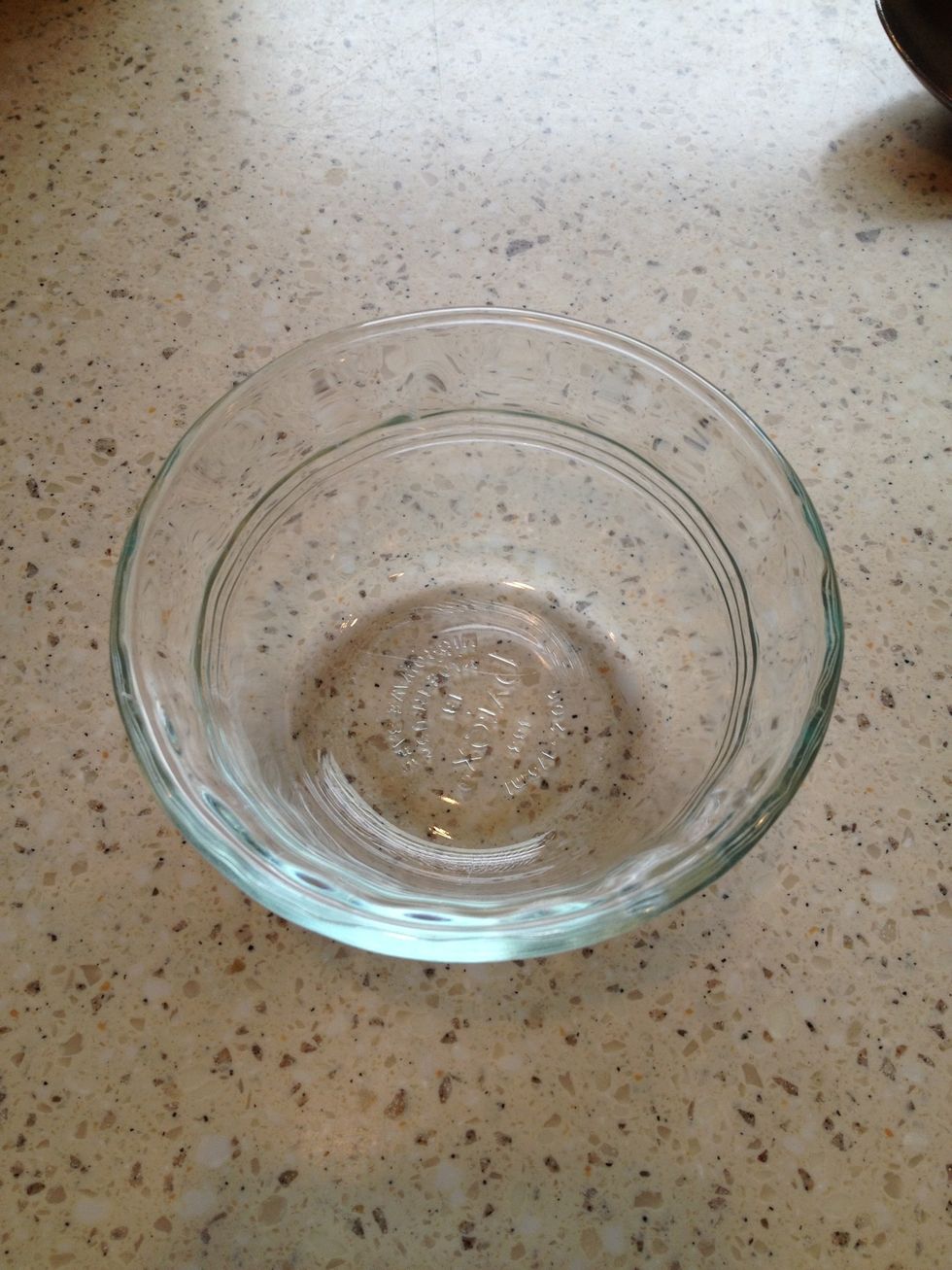 First, get your cup ready.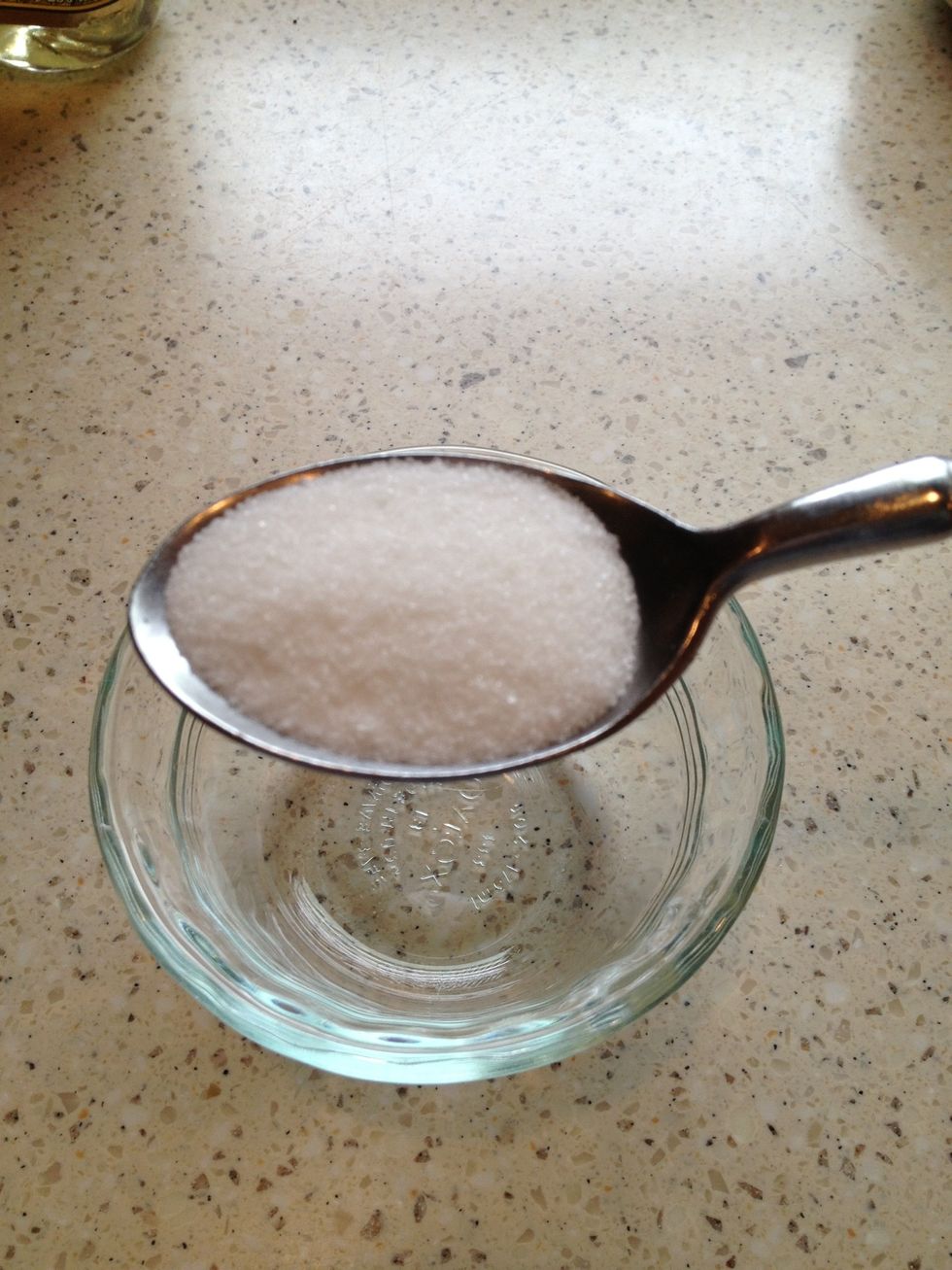 Add 1 tablespoon of regular sugar.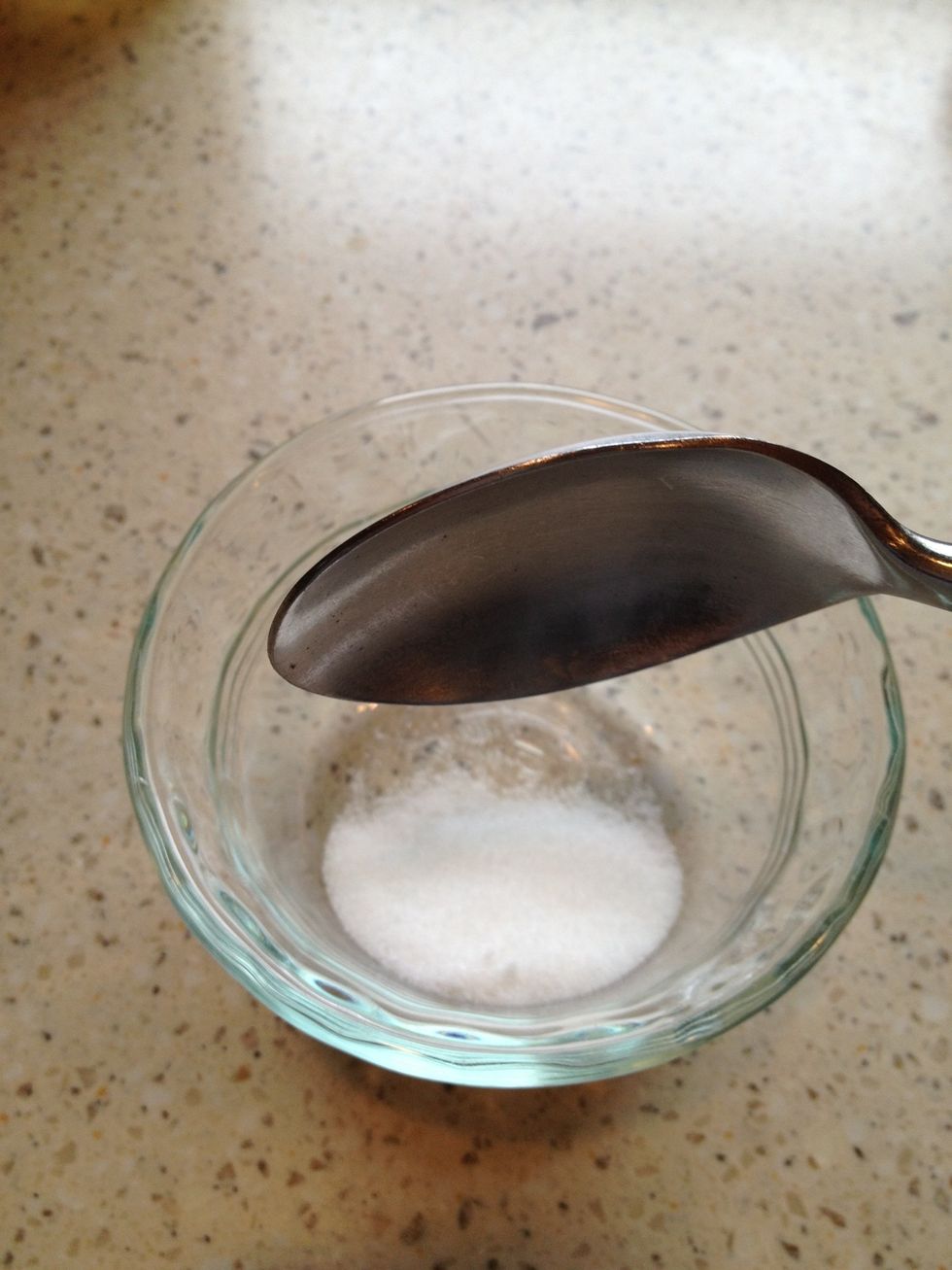 Add the sugar into your bowl and shimmy the cup so the sugar is a flat surface.
Now add your oil. Only add half a tablespoon!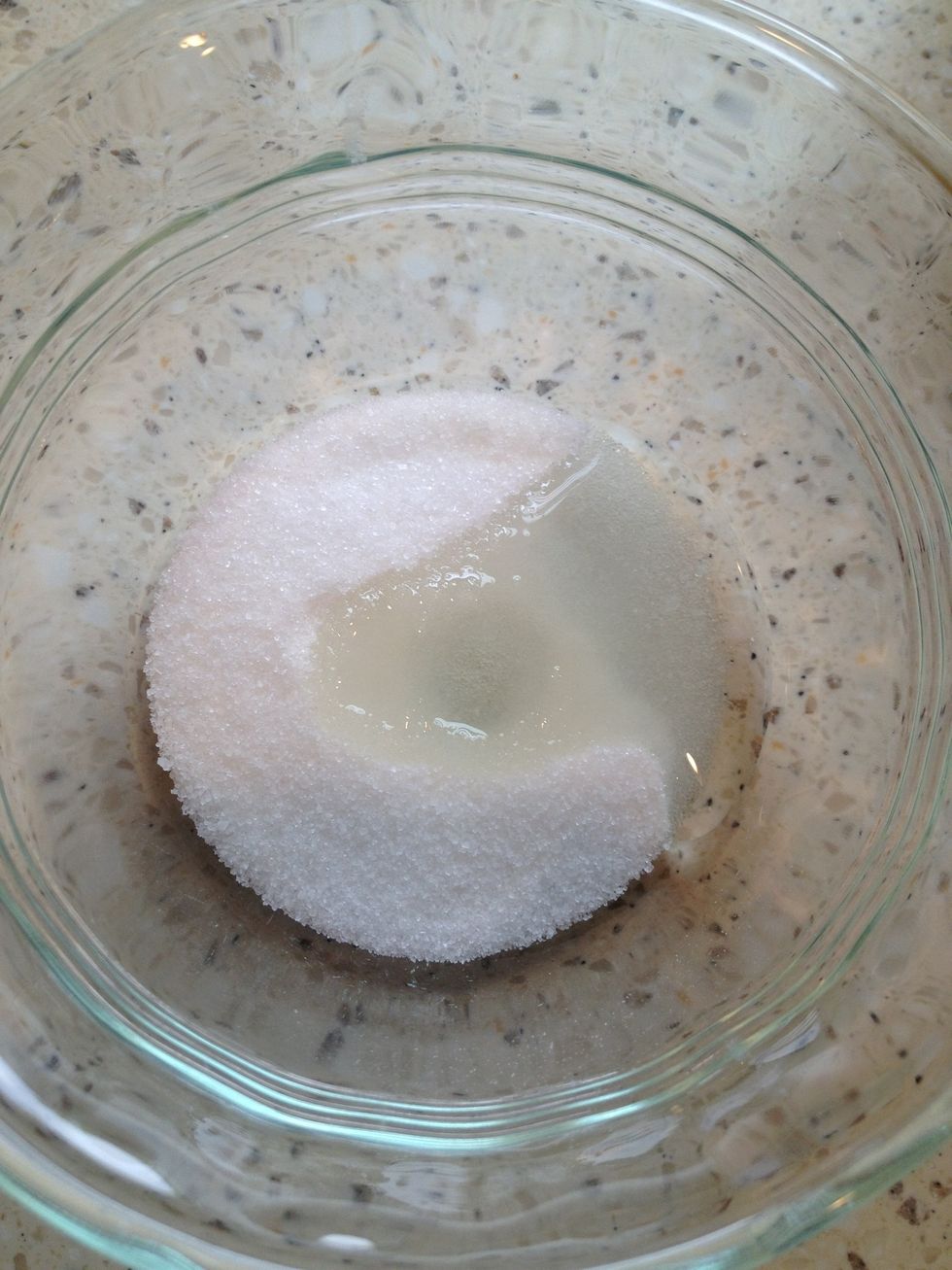 It should look like this so far.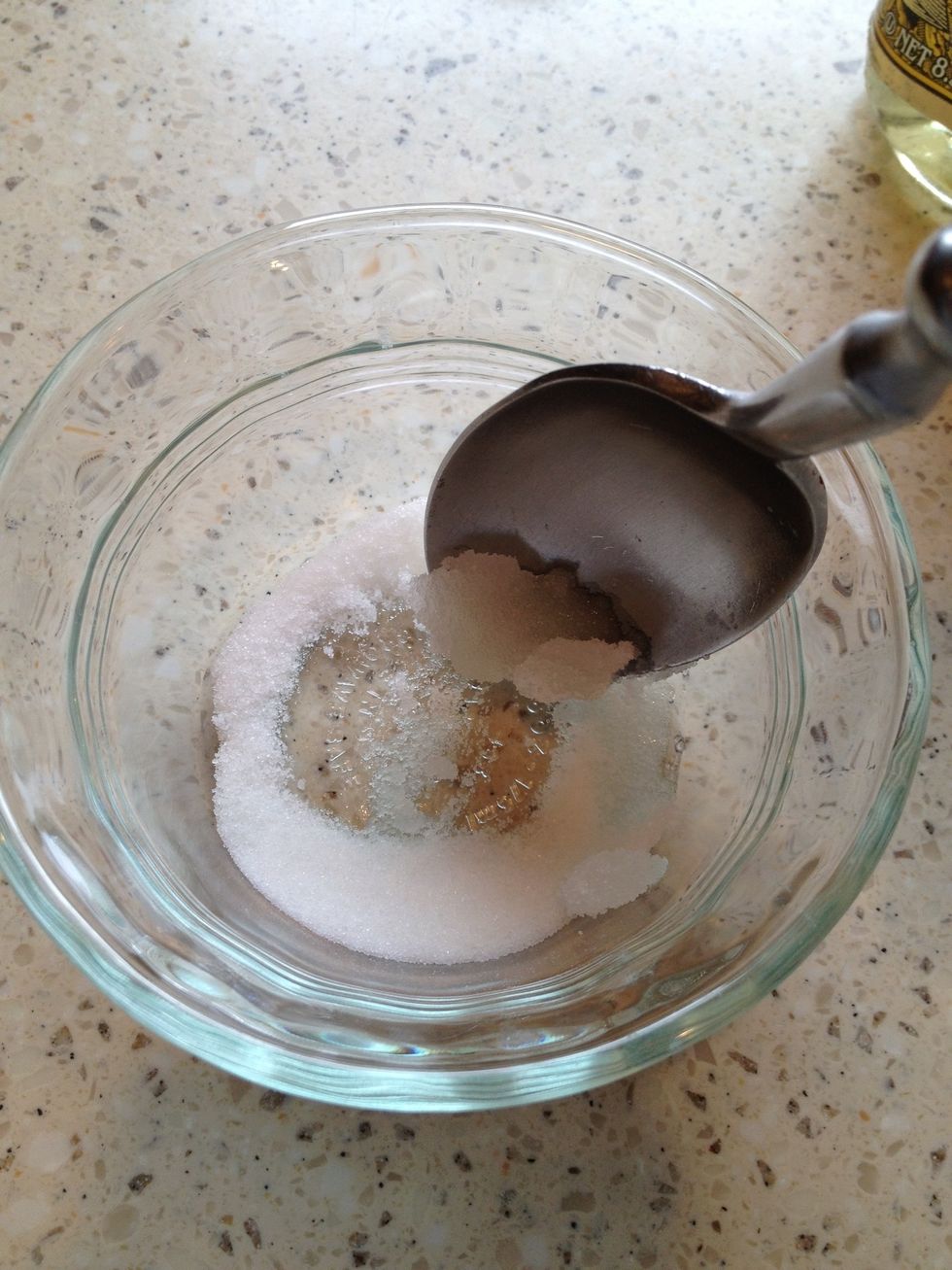 Mix your lip balm solution until it looks blended.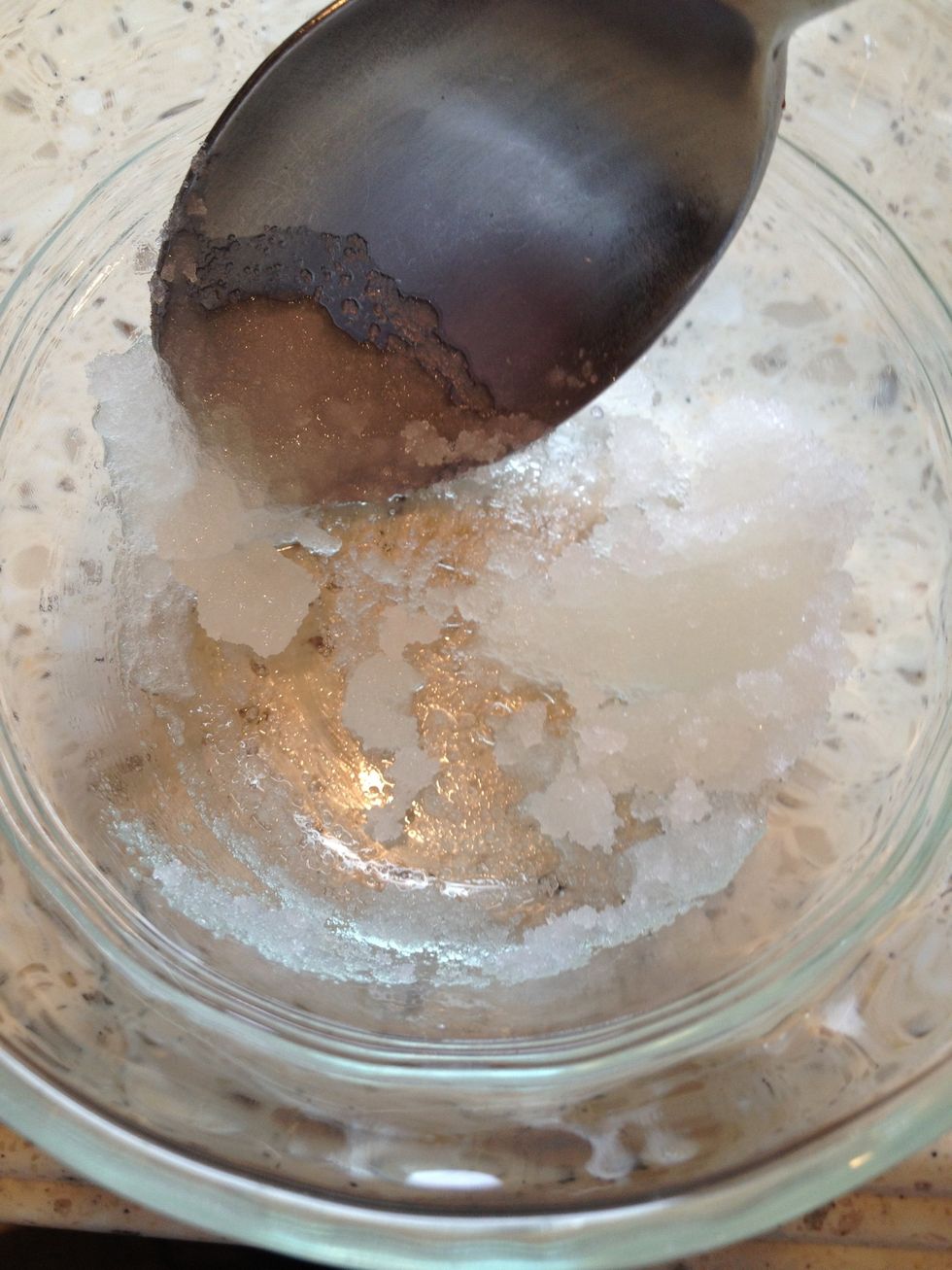 It should be all clumped together, if not, add more oil.
Take a little bit on your finger, and rub mixture vigorously on lips to rid of those pesky dry spots!!!
After you have applied your mixture to your lips, rinse your mouth off with warm water and make sure you have gotten it all off!!! If your lips are still dry, try scrubbing your lips again!!
Now add your lip balm for your smooth healthy lips!!
Sugar
Olive Oil
Pyrex small cup
Spoon