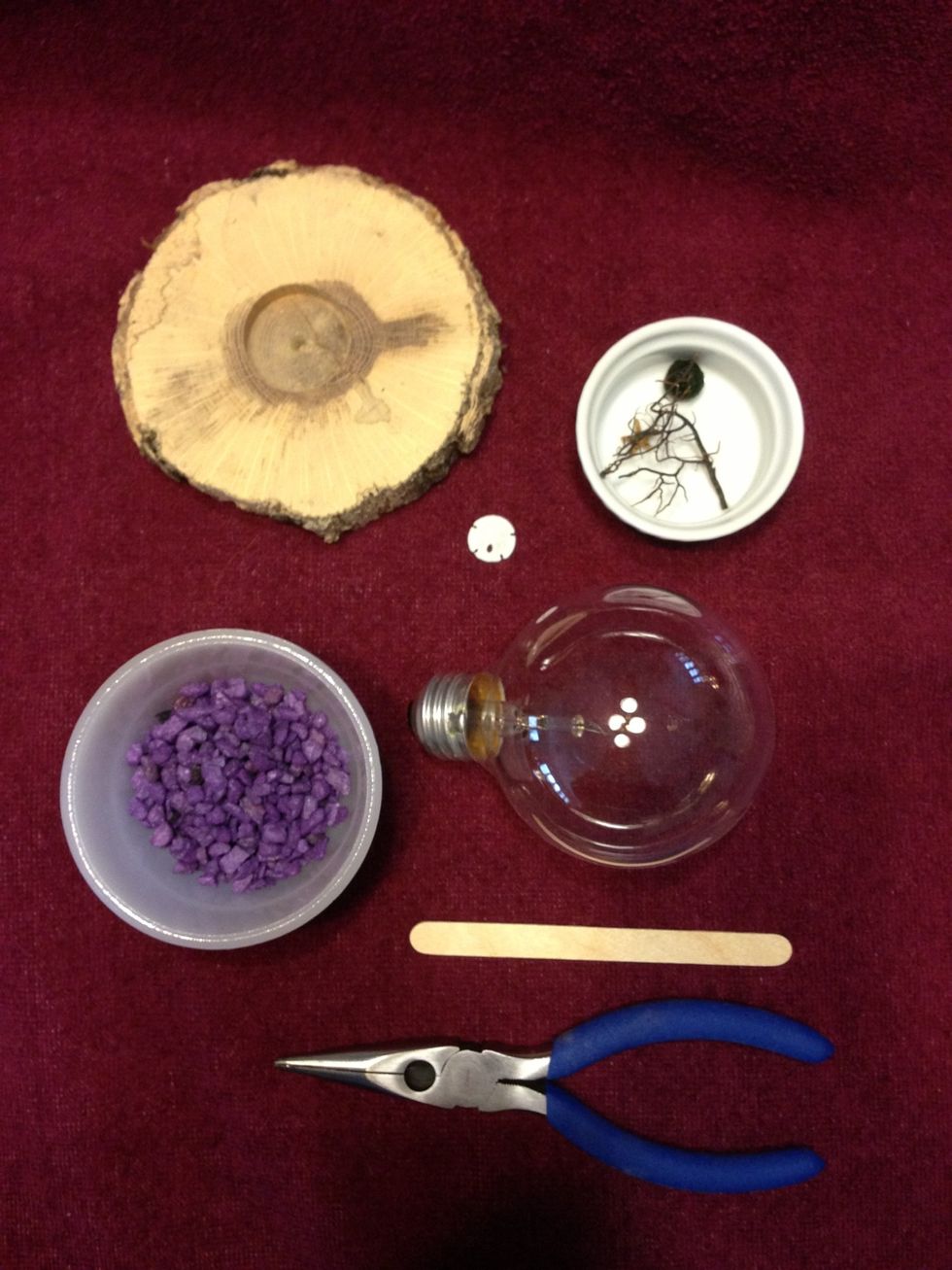 Supplies: Any light bulb will do. If not clear, swish gravel around inside with water to remove coating after removing interior parts. Live Marimo miss balls make a great occupant.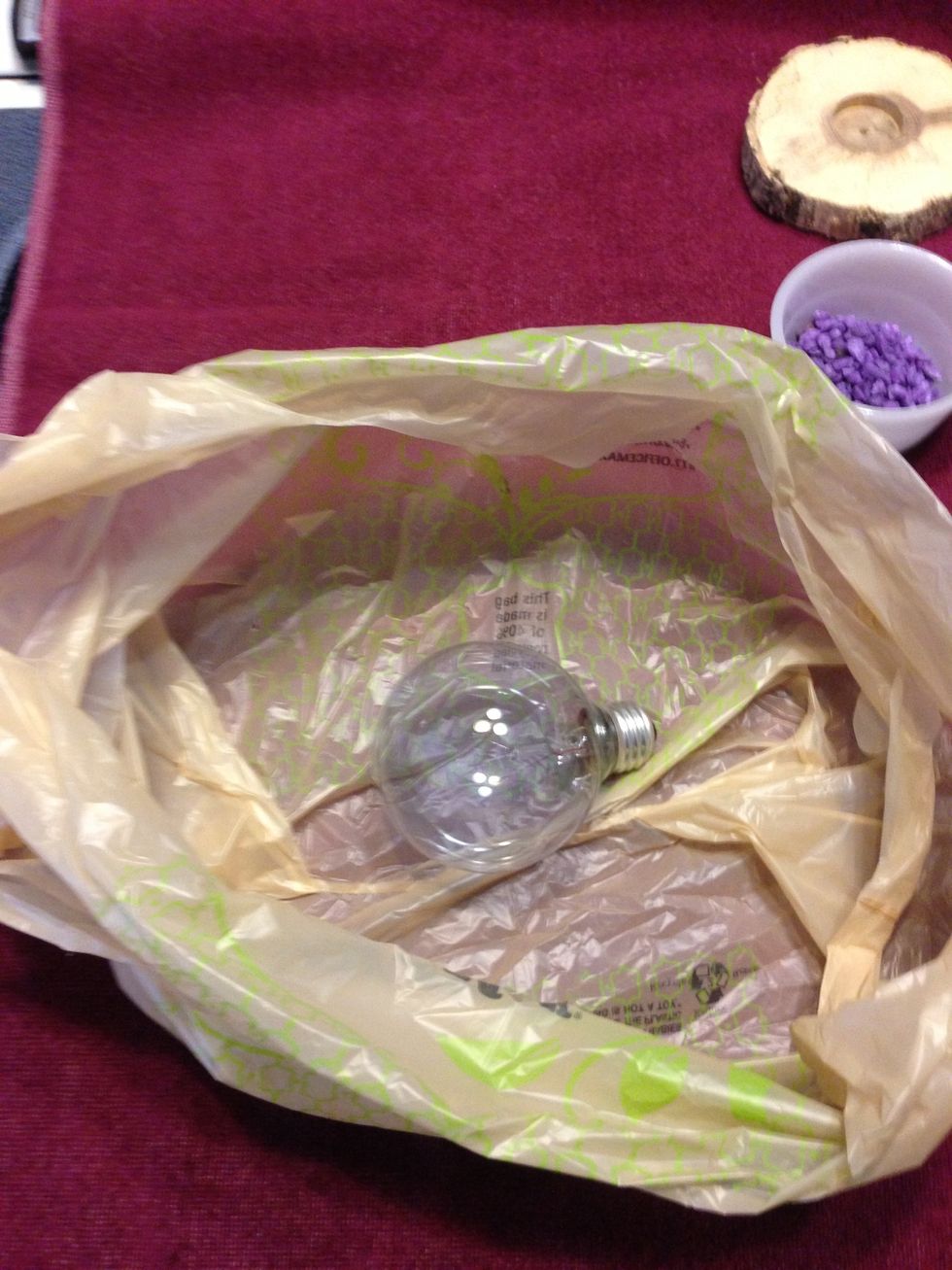 Work I'm a trash bag or box to catch flying parts. Use silicon gloves to protect from broken glass. But you can do barehanded if you remember not to hold the bulb tightly NOT FOR CHILDREN TO DO !!!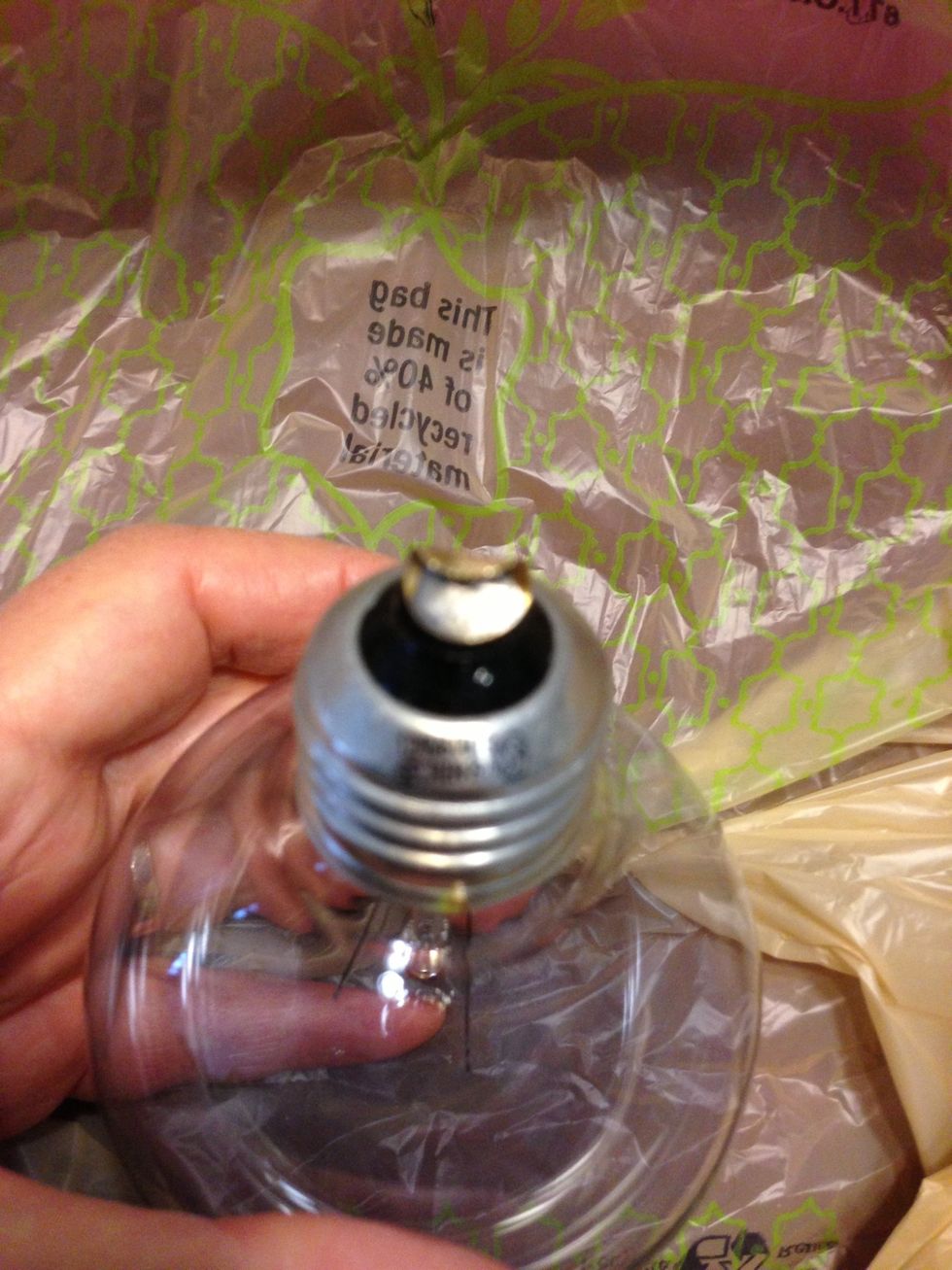 Work the brass edge of the circle up and grab with needle nose pliers. Roll it until the end pulls off and out of the bulb.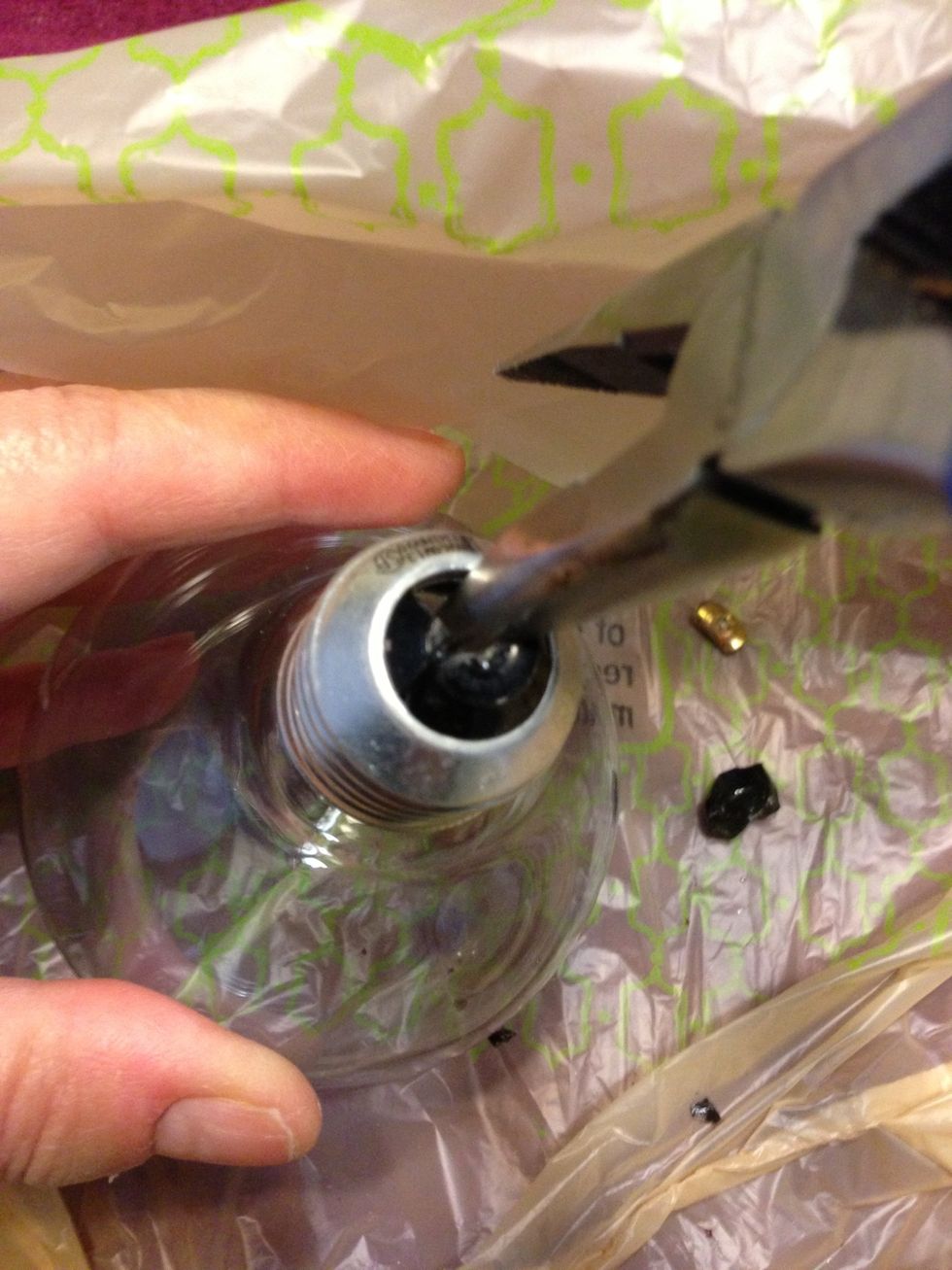 The black part is ceramic and needs to be broken. Twist one side of the pliers in the hole until you can grip the outside if the black and break. Work all the ceramic out.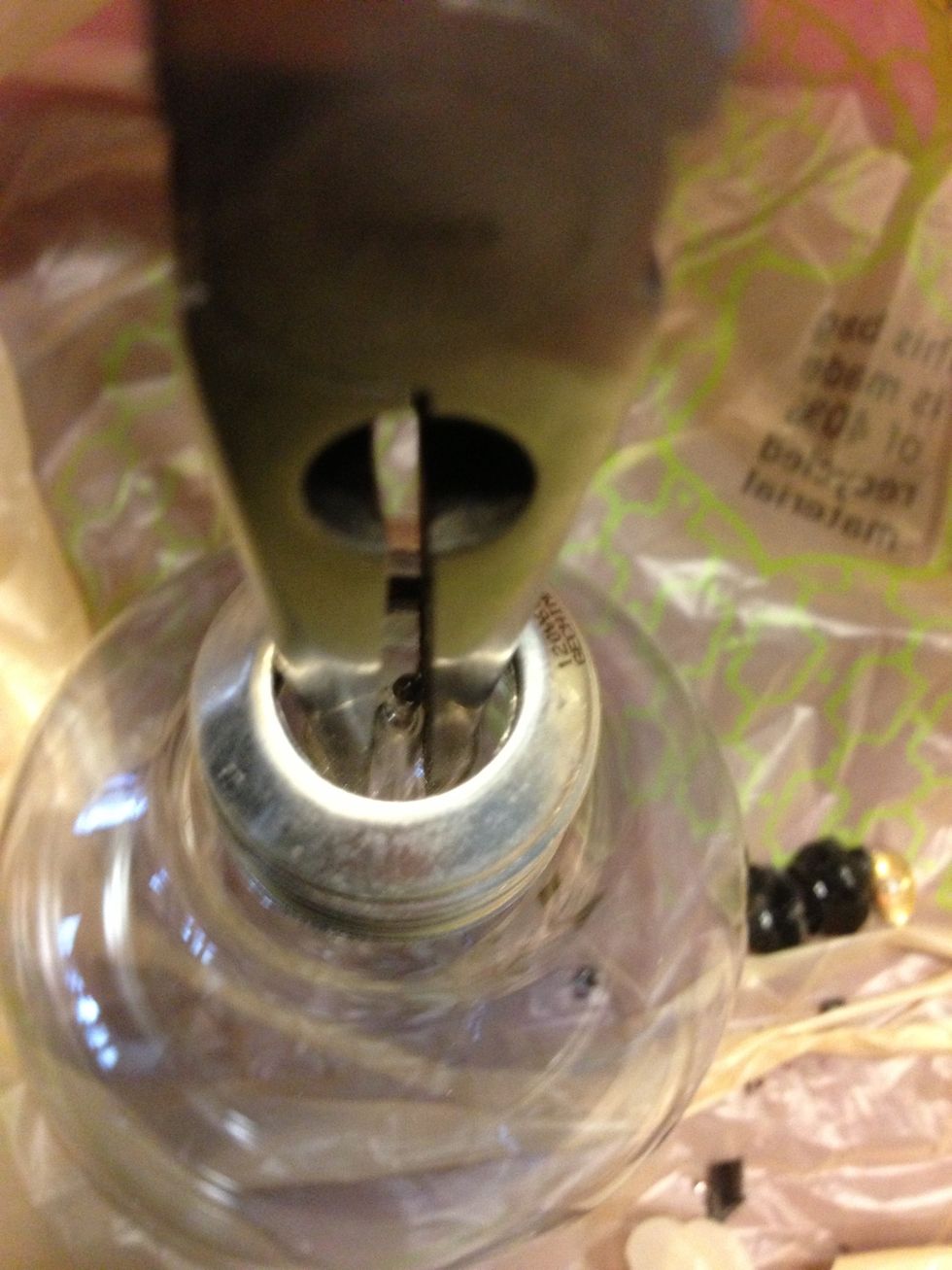 Now grab the inside filament and break that glass with end facing down and away from you.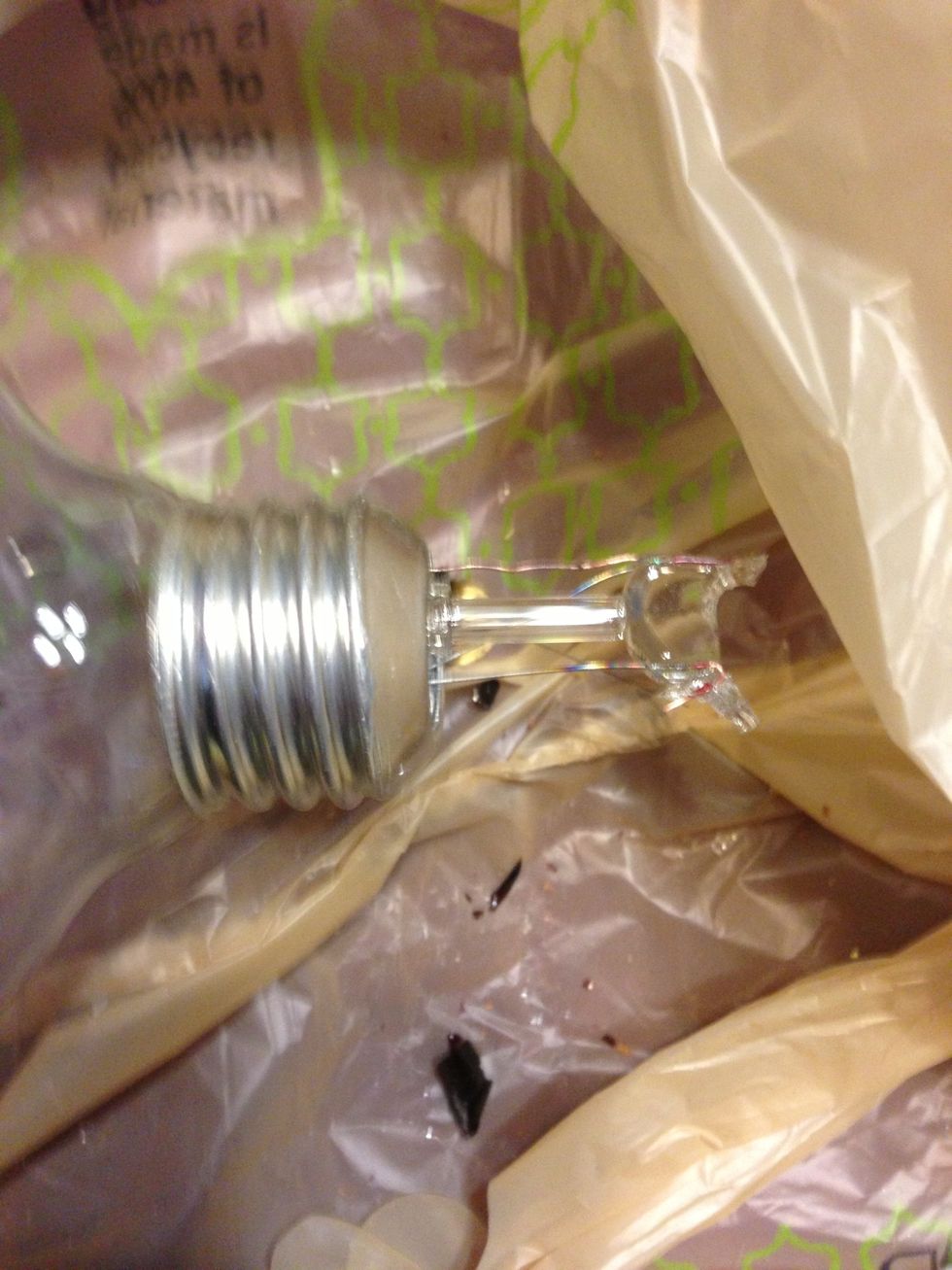 Break the filament out by cracking the glass with one side if the pliers on the outside and the one side on the inside. Remove all glass and wires. If bulb is coated (white) remove coating from inside
Remove slivers o f glass and smooth metal edges with wooden stick.
Add gravel and decorations. If using a Marimo, replace water every 1-2 weeks.
Place on a stand. Anything that will stabilize the bulb. A key chain jump ring works well also.
1.0 Light bulb
1.0bnch Aquarium Gravel
1.0bnch Decorations
1.0 Stand
1.0 Needle nose pliers
1.0 Wood stick