Watch a video version of this guide!! http://www.youtube.com/watch?v=AwFjIc1vM6k&list=UU3Hnjip1IxKb4eRDU53XuZg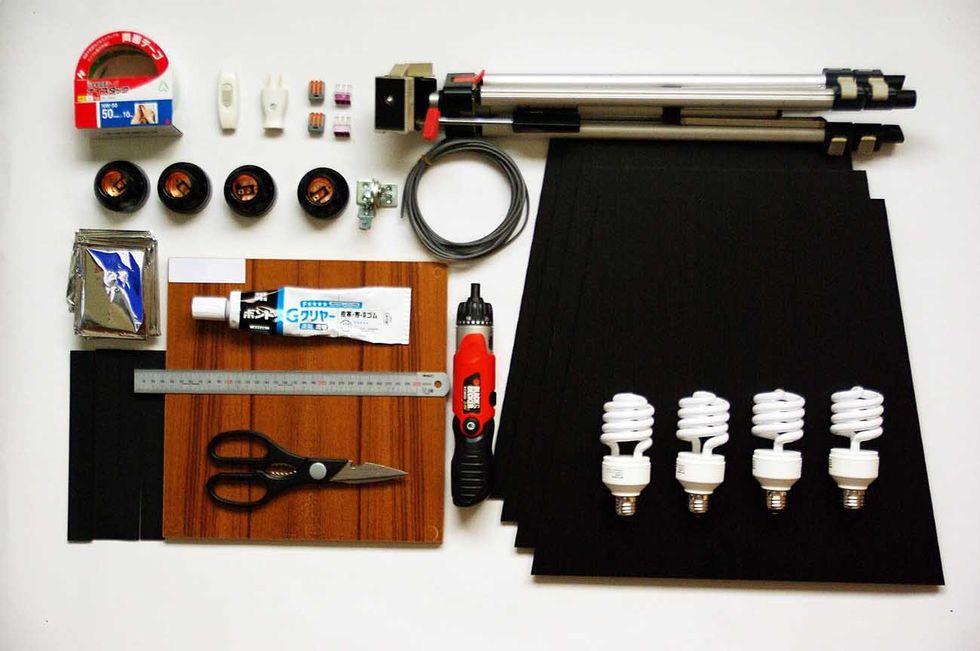 a base board a corrugated plastic a velcro tape an aluminum foil a socket a double sided tape a switcha outleta joining terminala distribution cablea tripodgluea rulerscissors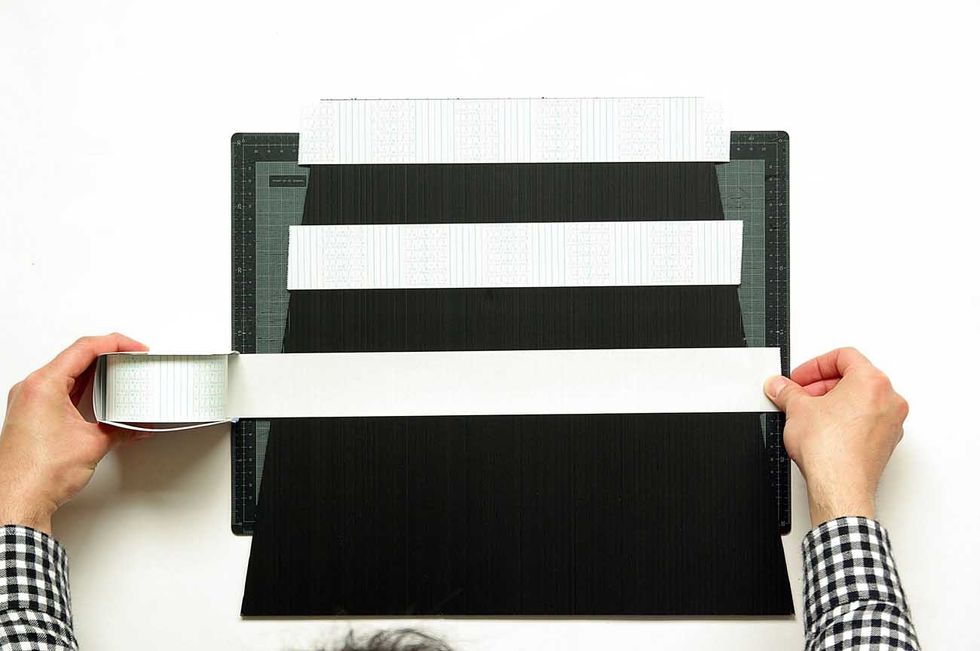 Put the double sided tape on the corrugated plastic.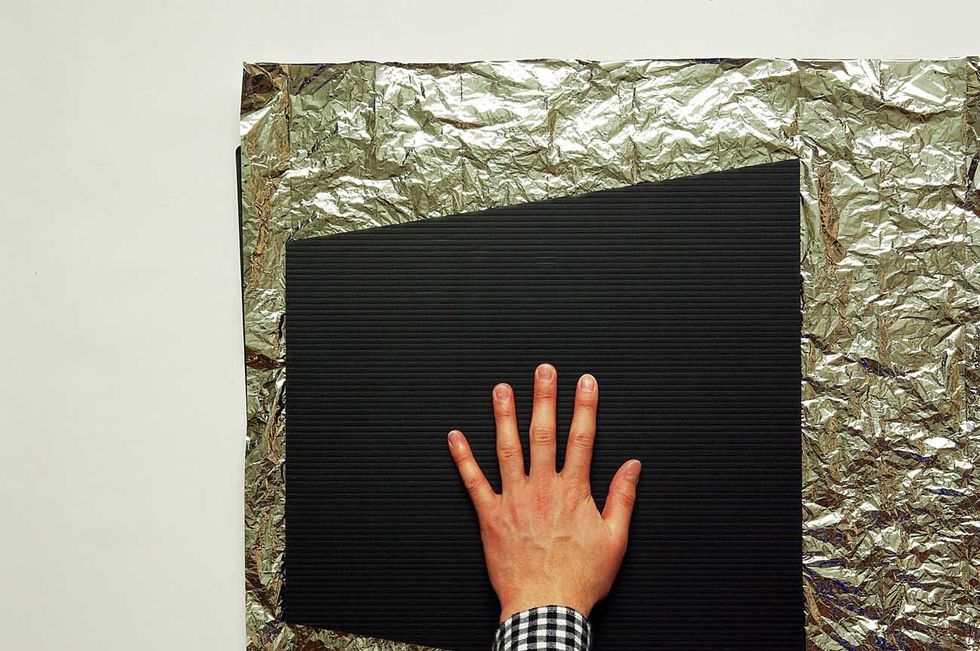 Attach the aluminum foil with STEP2.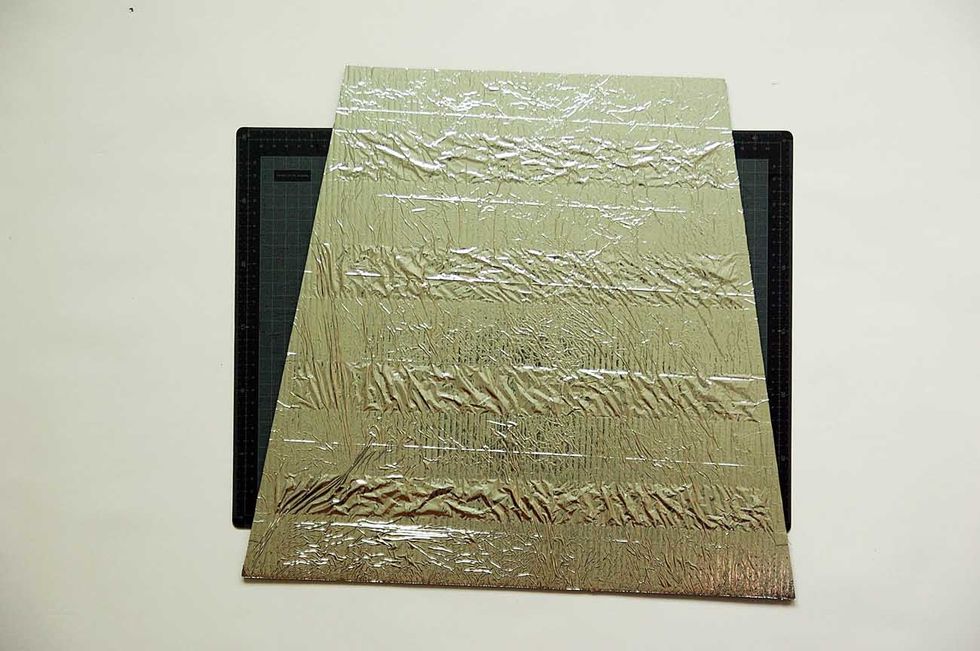 Finished a part of the lampshade. Make four pieces in total in the same way. Attach the aluminum foil with the base board.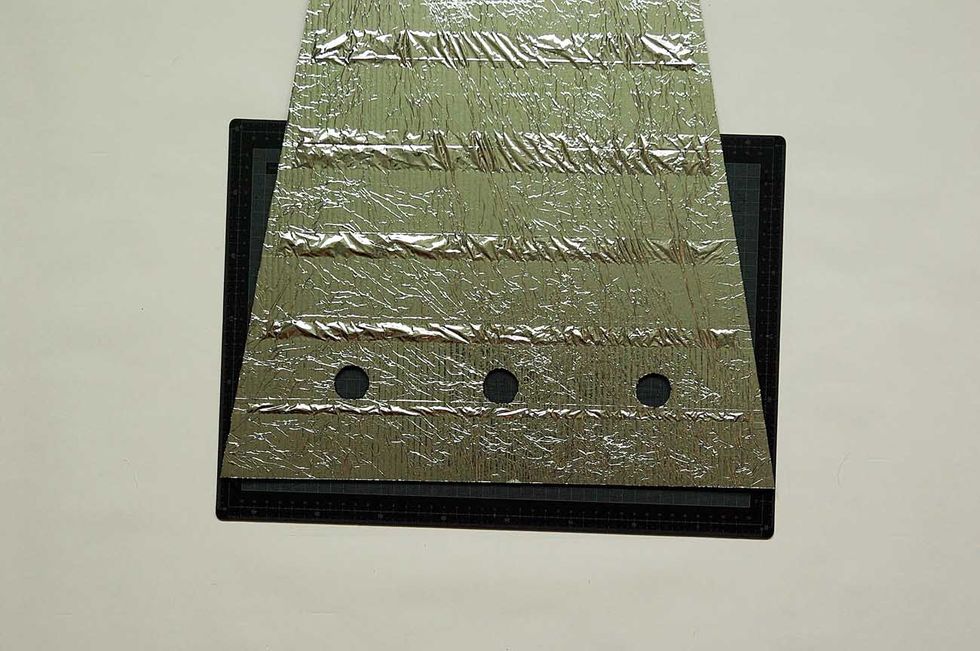 Make a hole in the corrugated plastic to exhaust heat of a fluorescent lamp.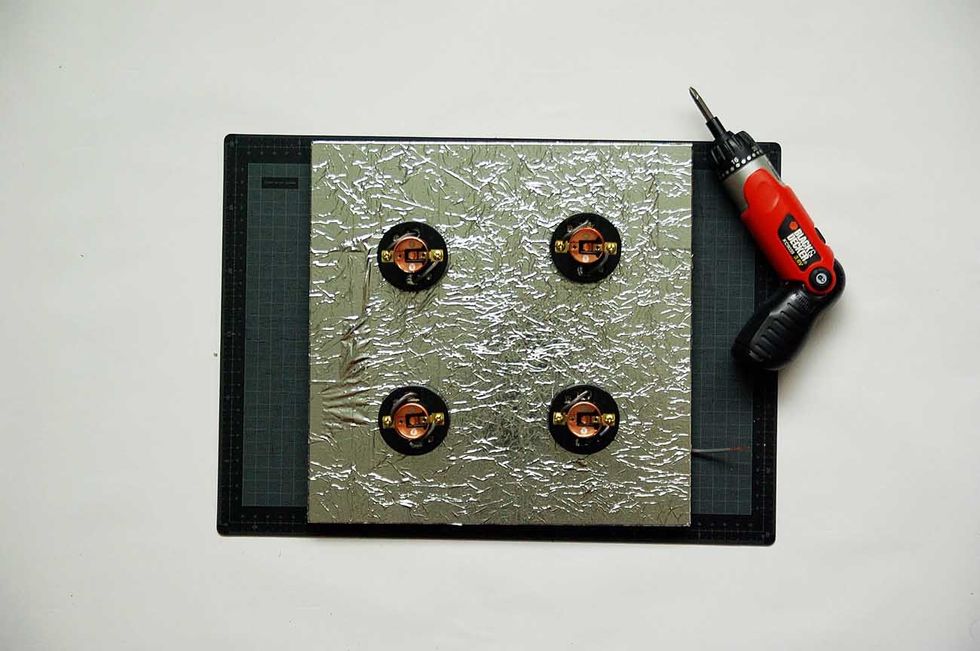 Screw the socket on the base board.
Join sockets to the distribution cable.
Install the fluorescent lamp. It is brightness of 400W in total.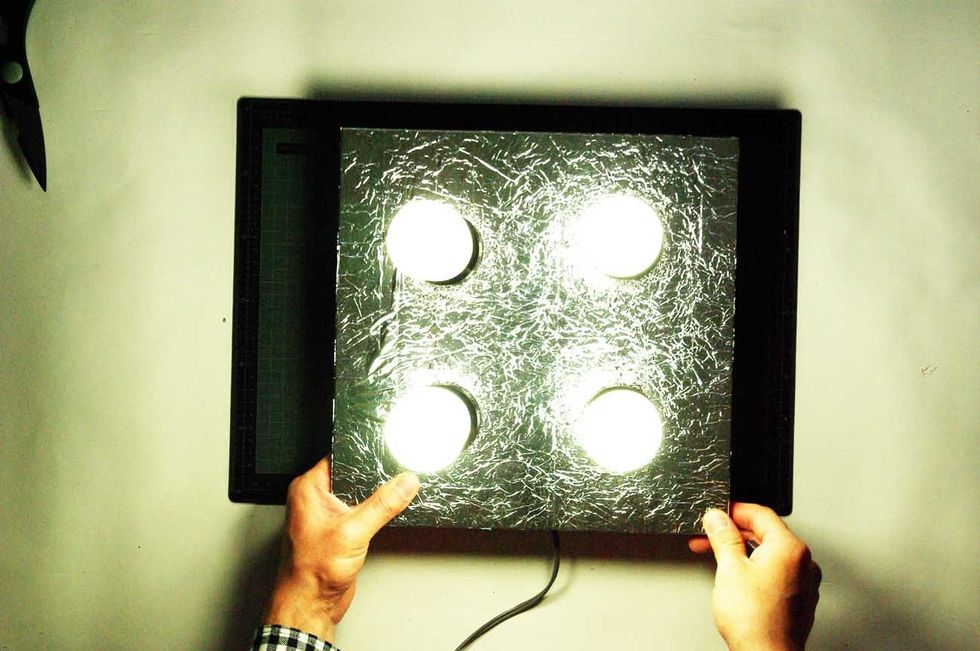 Turn on the light.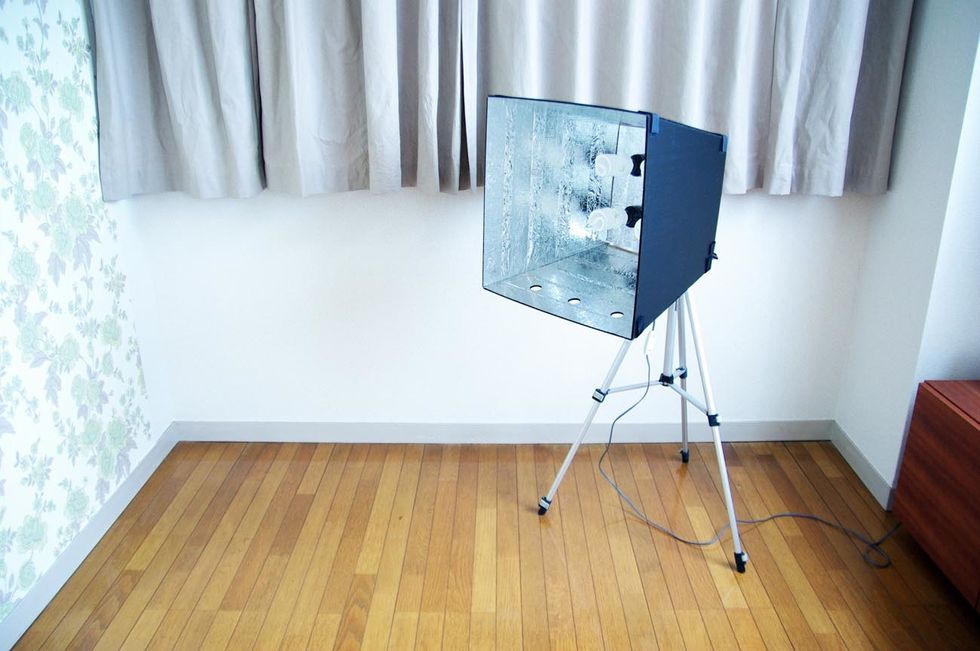 You fix the light on the tripod.You have finished it !! http://www.youtube.com/watch?v=AwFjIc1vM6k&list=UU3Hnjip1IxKb4eRDU53XuZg
The creator of this guide has not included tools
Yasushi Ishikawa
Hello!!\nI'm Yasushi Ishikawa and really enjoy creating content on Snapguide!\nI'm not a pro but I love creative stuff like making!\nThanks!!