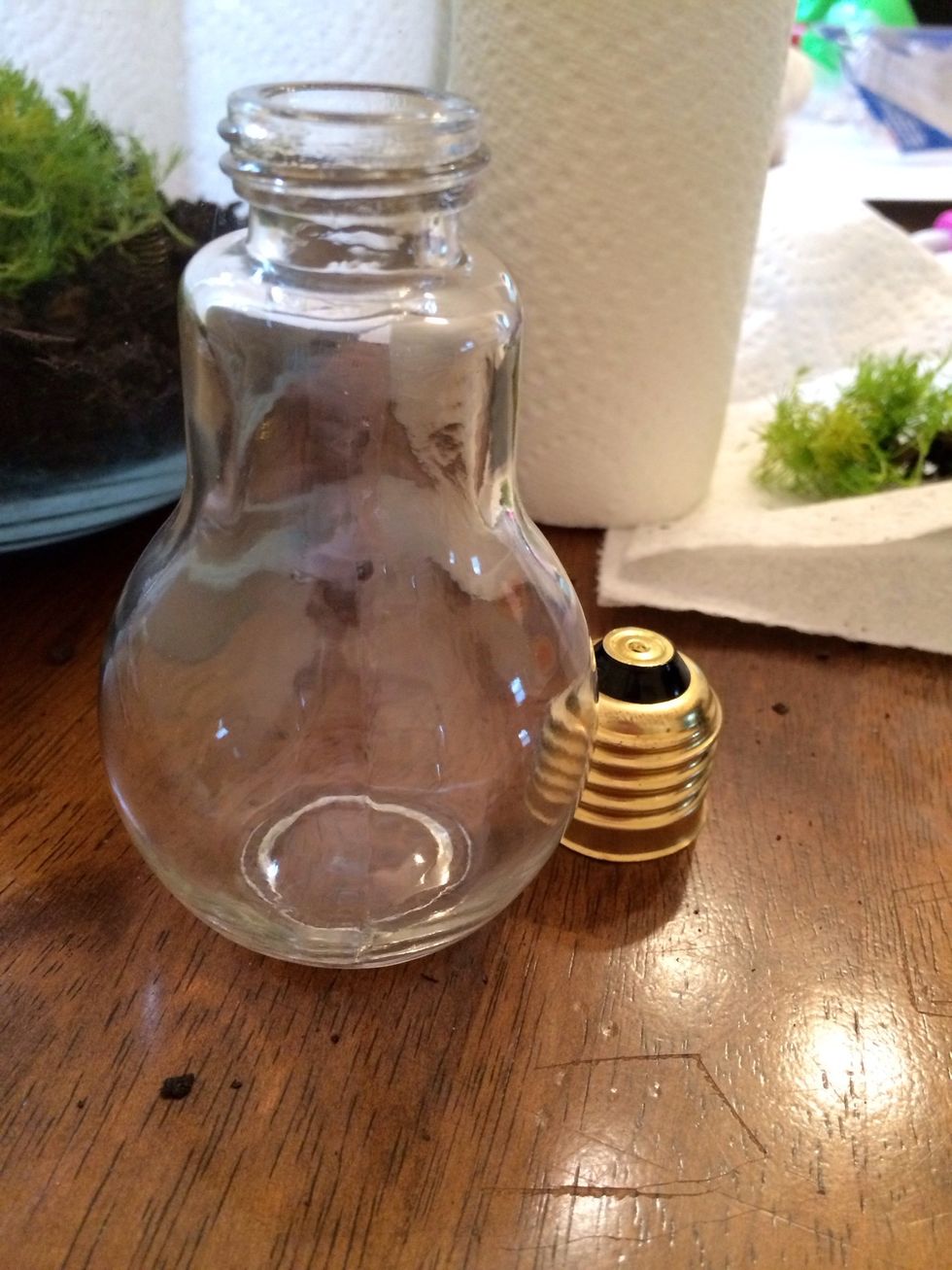 Find a light bulb. I used a fake glass light bulb from Michael's that stands on its own. You can use a real light bulb if you gut it and use a bolt to help it stand. Be careful not to get cut!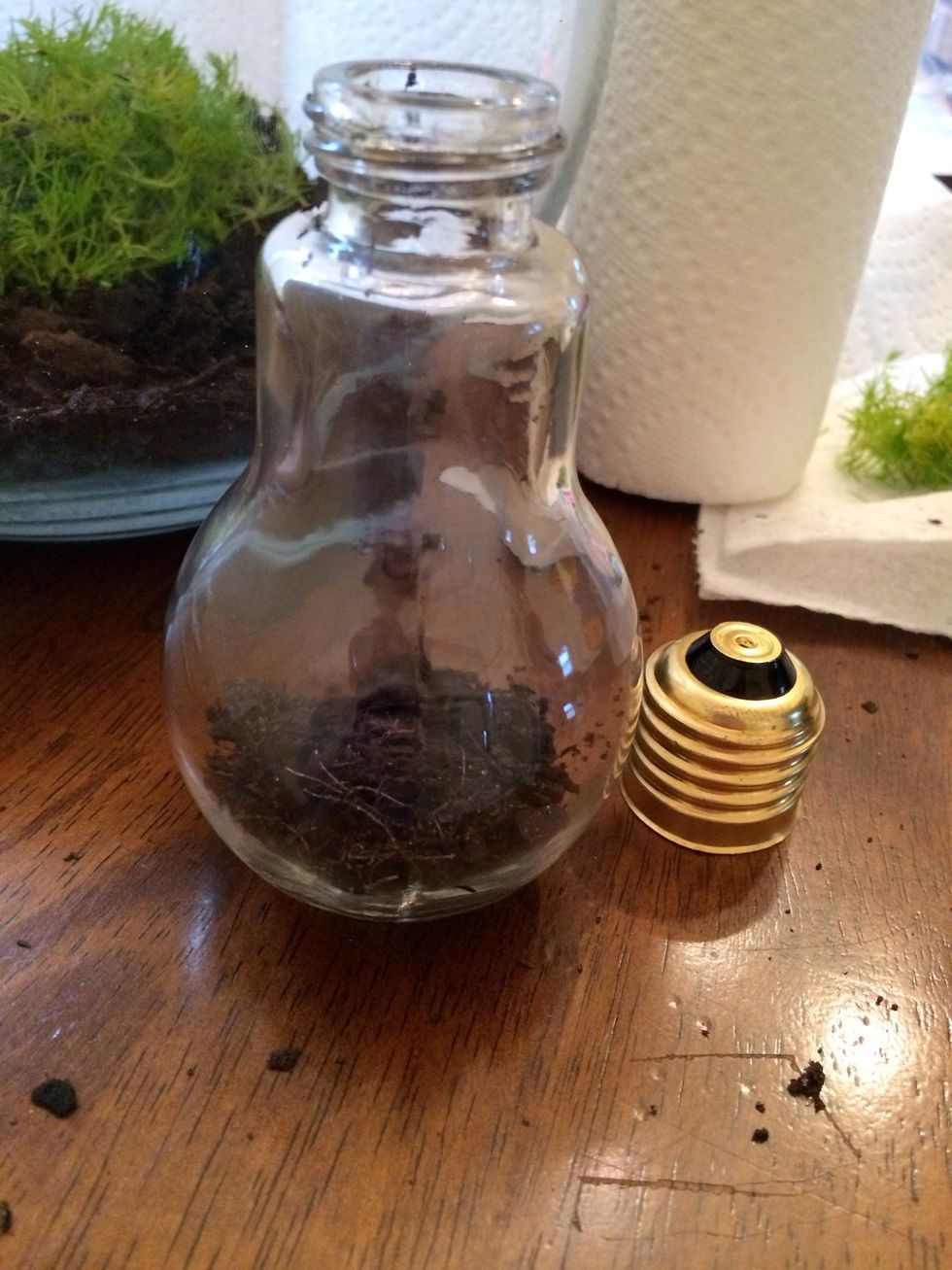 Add in your dirt.
Drop in a small plant.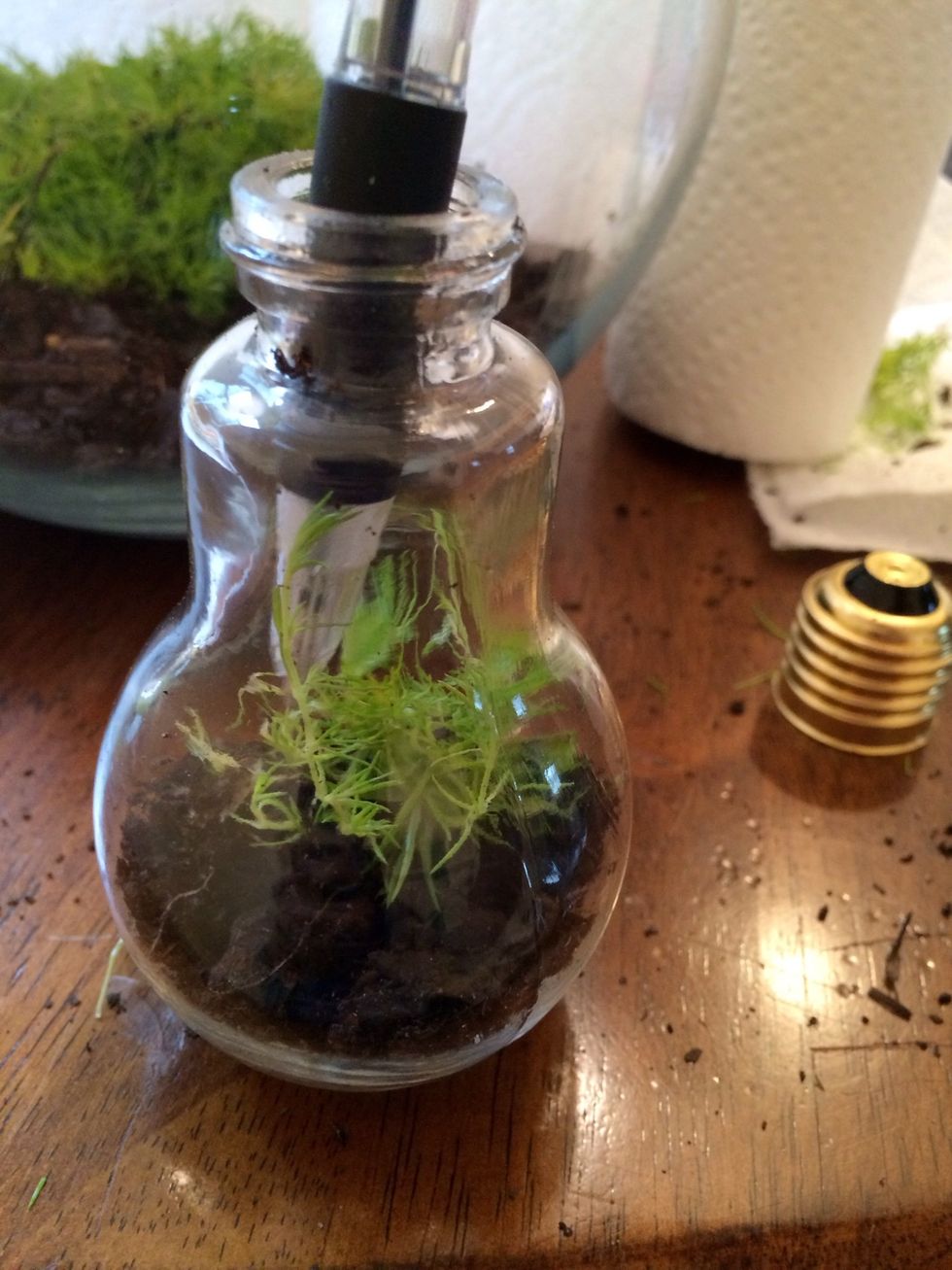 Use a pen, pencil, or stick to help arrange it the way you'd like.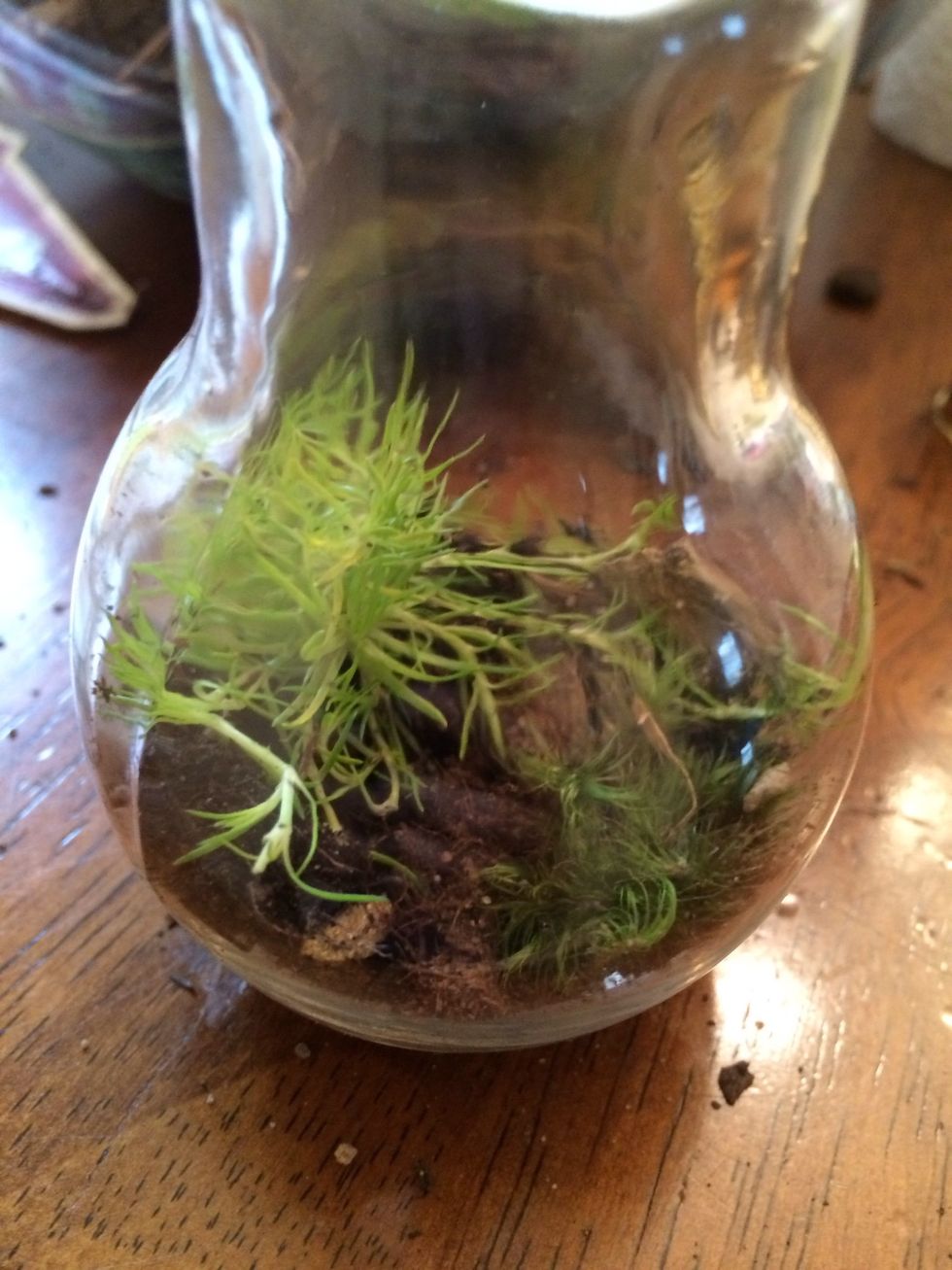 Add your second plant and arrange it.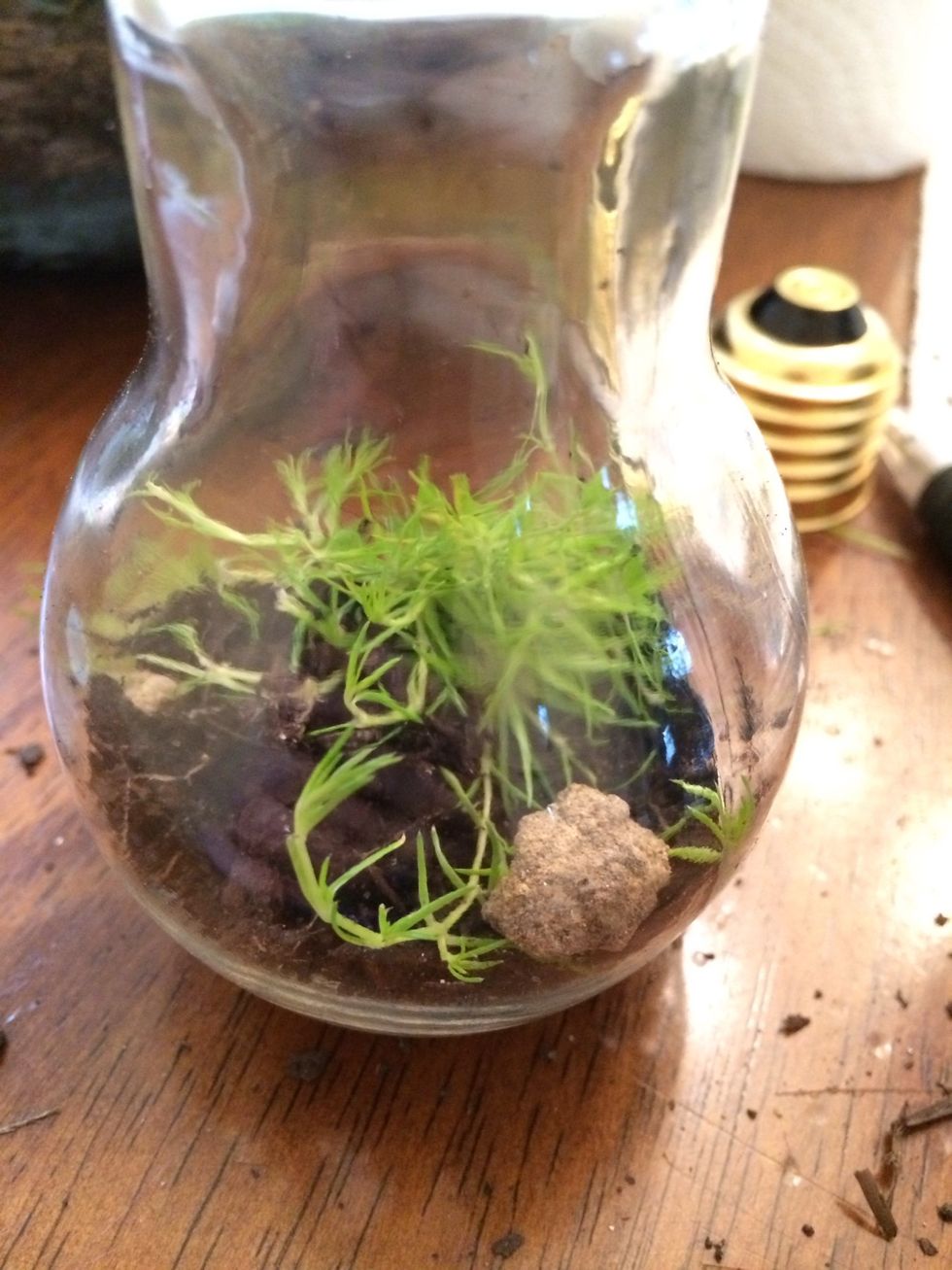 Drop in some small pebbles.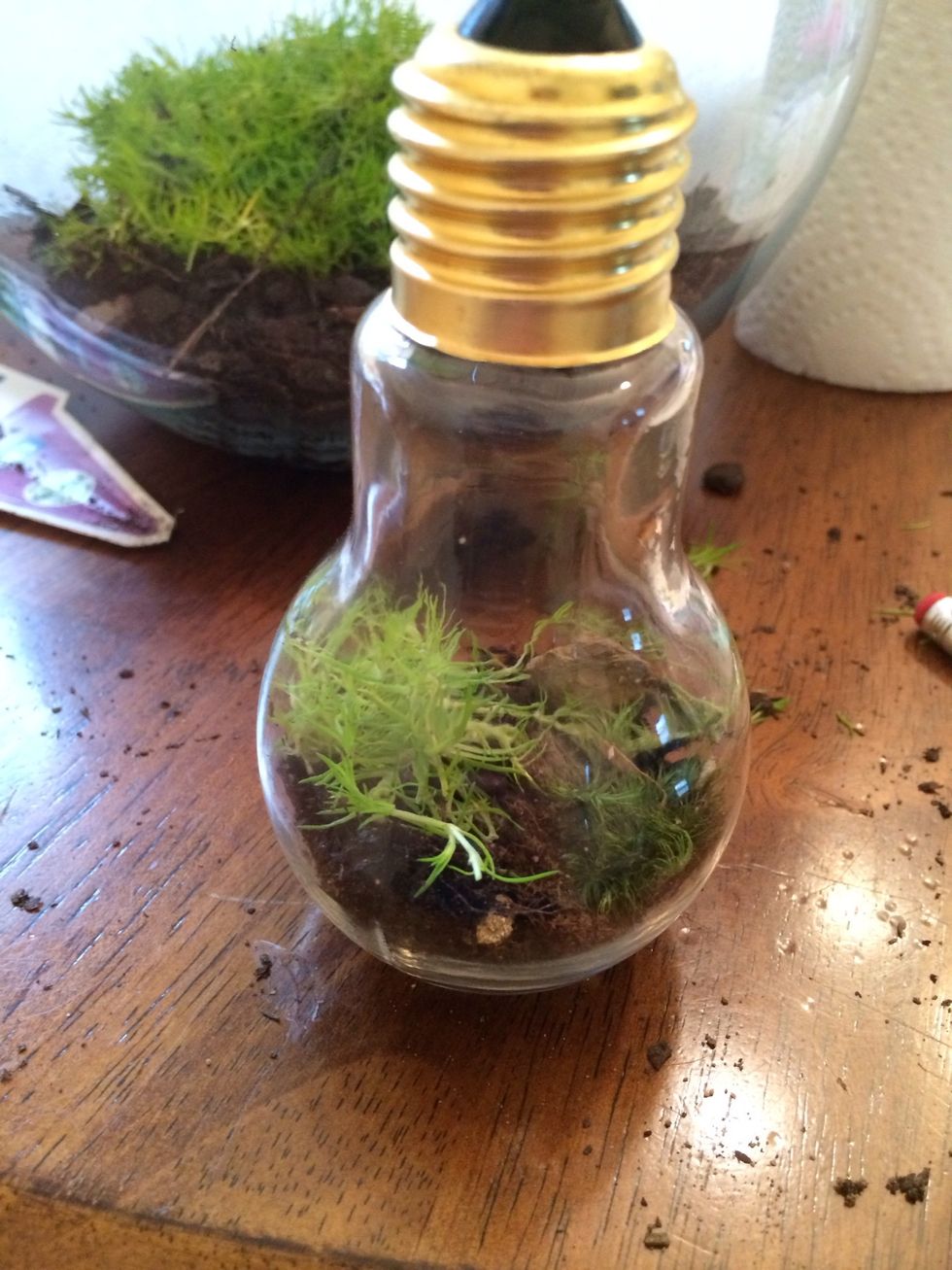 Put on the lid, and you're finished! Make sure to place it where it can get some sun and water it occasionally.
(Fake) Light bulb from Michael's
Dirt
Small bits of moss or tiny plants