Cut out some foam pieces into shapes. These shapes make the design of your stamp. Here I have a heart and some little shapes.
Lay the shapes out on your cap so that you can see what they will look like.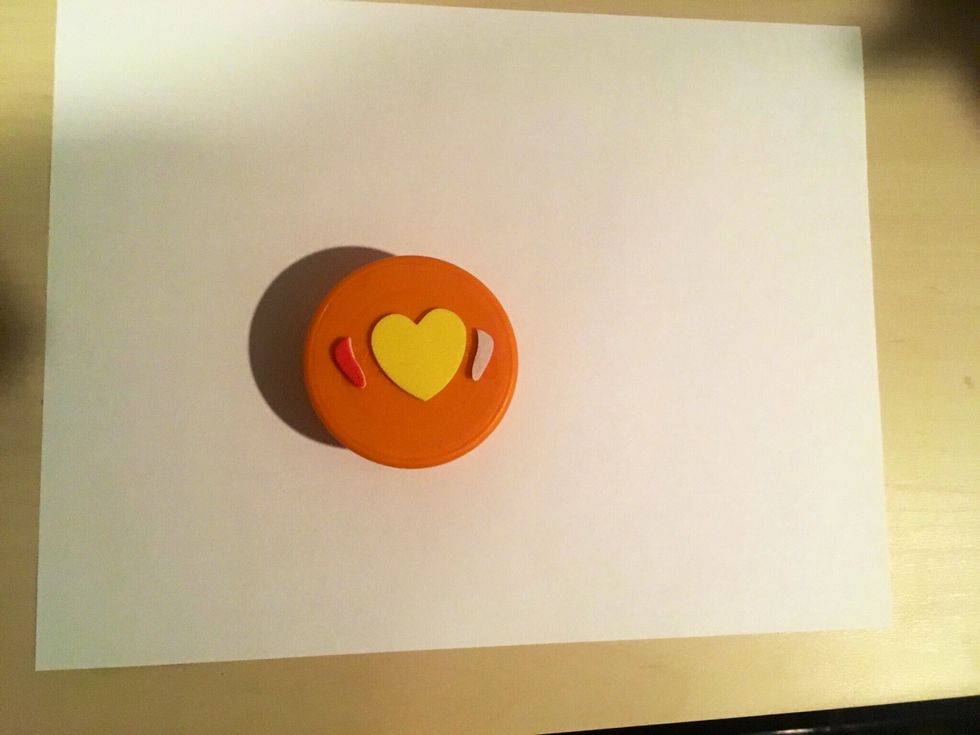 Put a little glue on your shapes.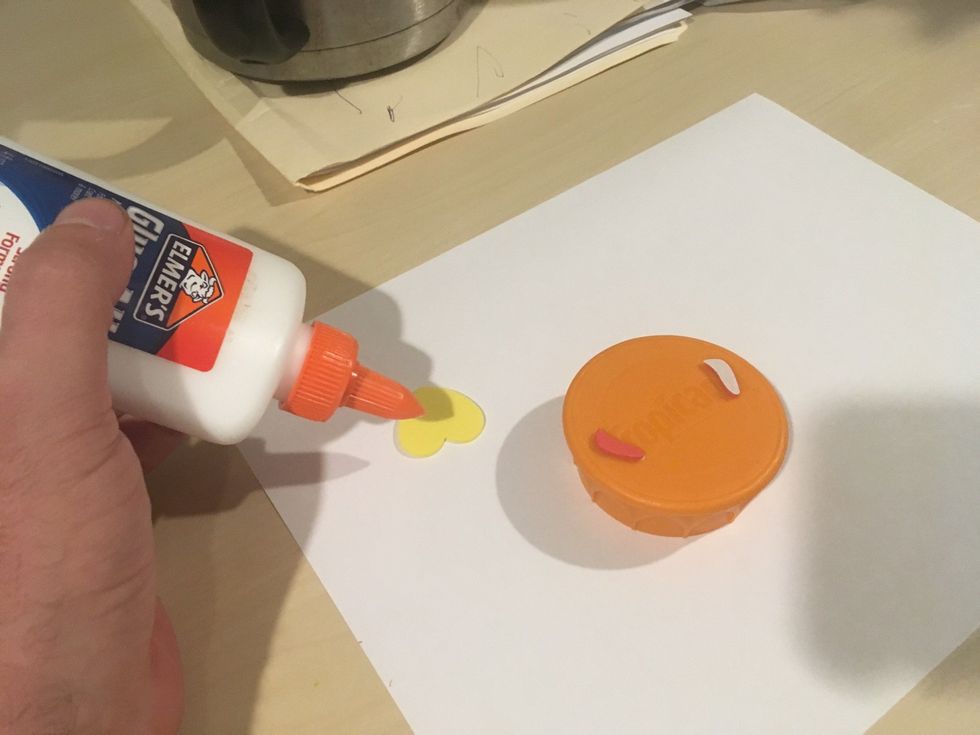 Place the shapes onto your cap.
After the glue dries, put your stamp in the ziplock bag and put your name on the bag.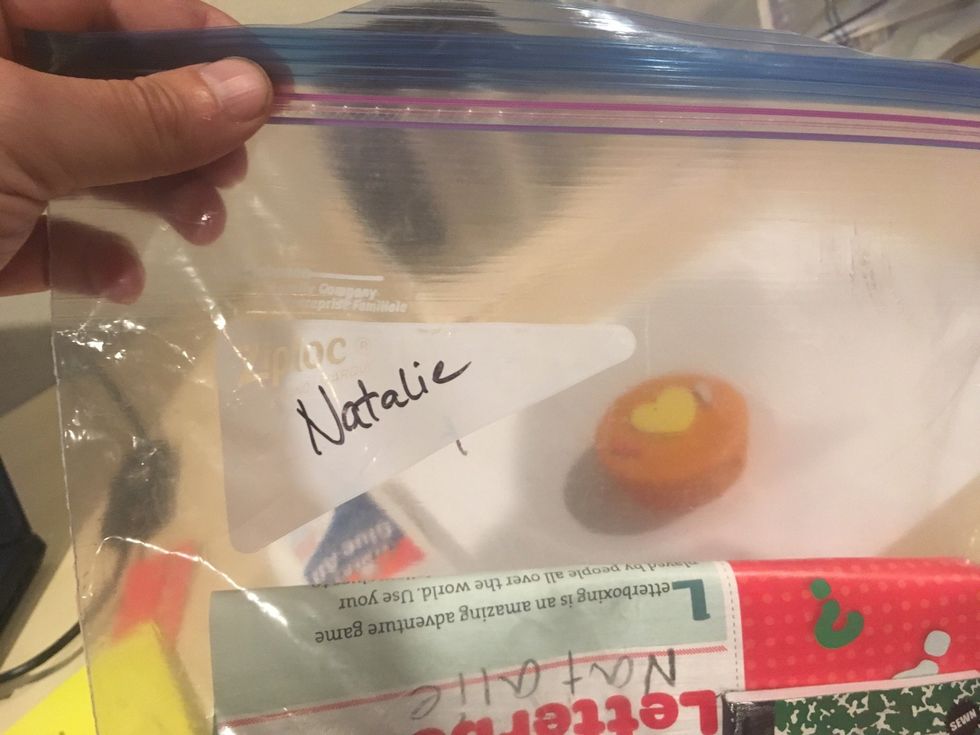 1.0 Bottle cap
Craft foam pieces
School glue
Small notebook