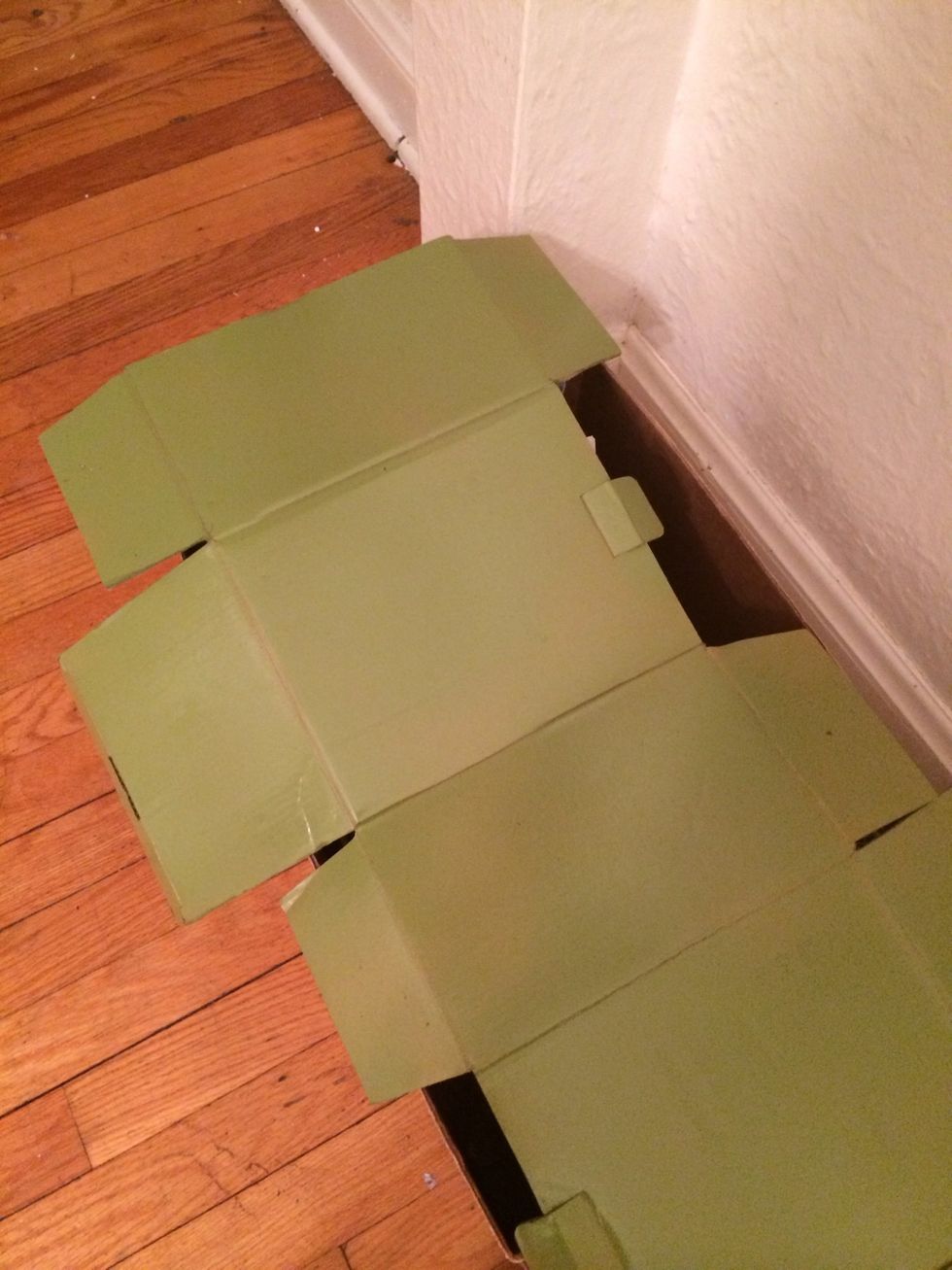 First, find a box and paint it a green color. I used spray paint.
Buy or make small furniture.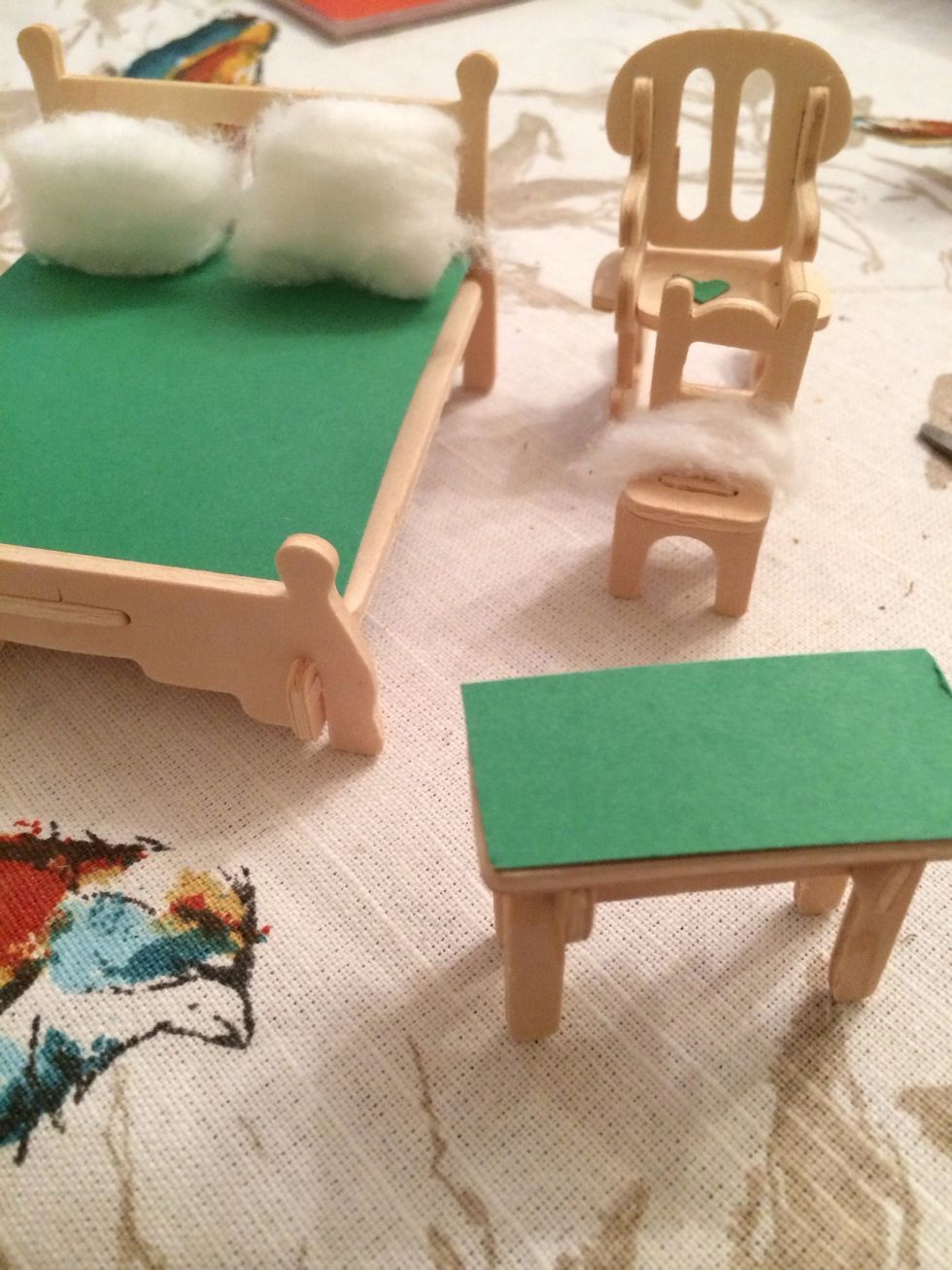 Decorate them with St. Patrick's day colors.
I even made this tiny vase!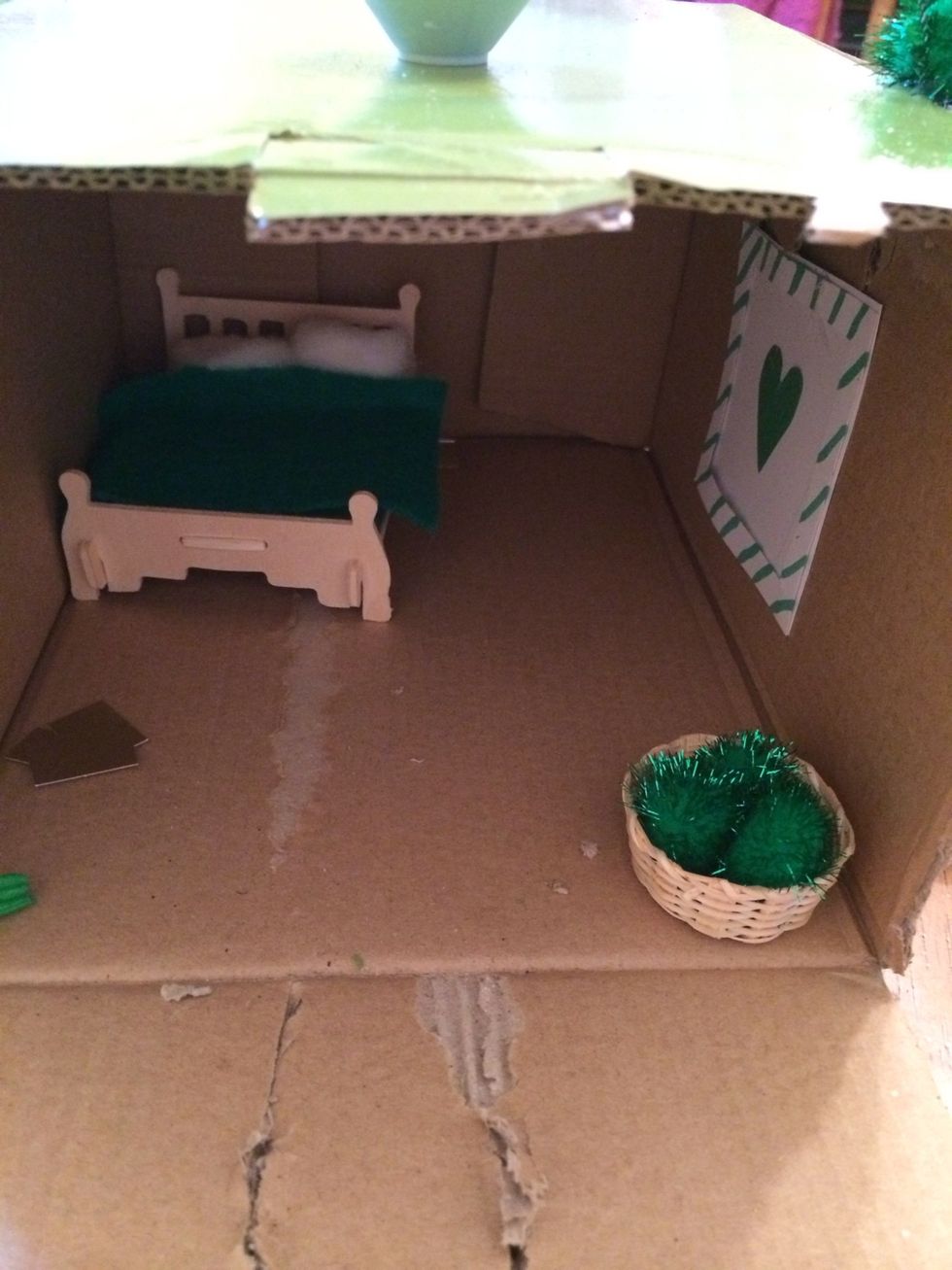 Put everything inside and add more decorations if you wish.
Put your house outside to show off!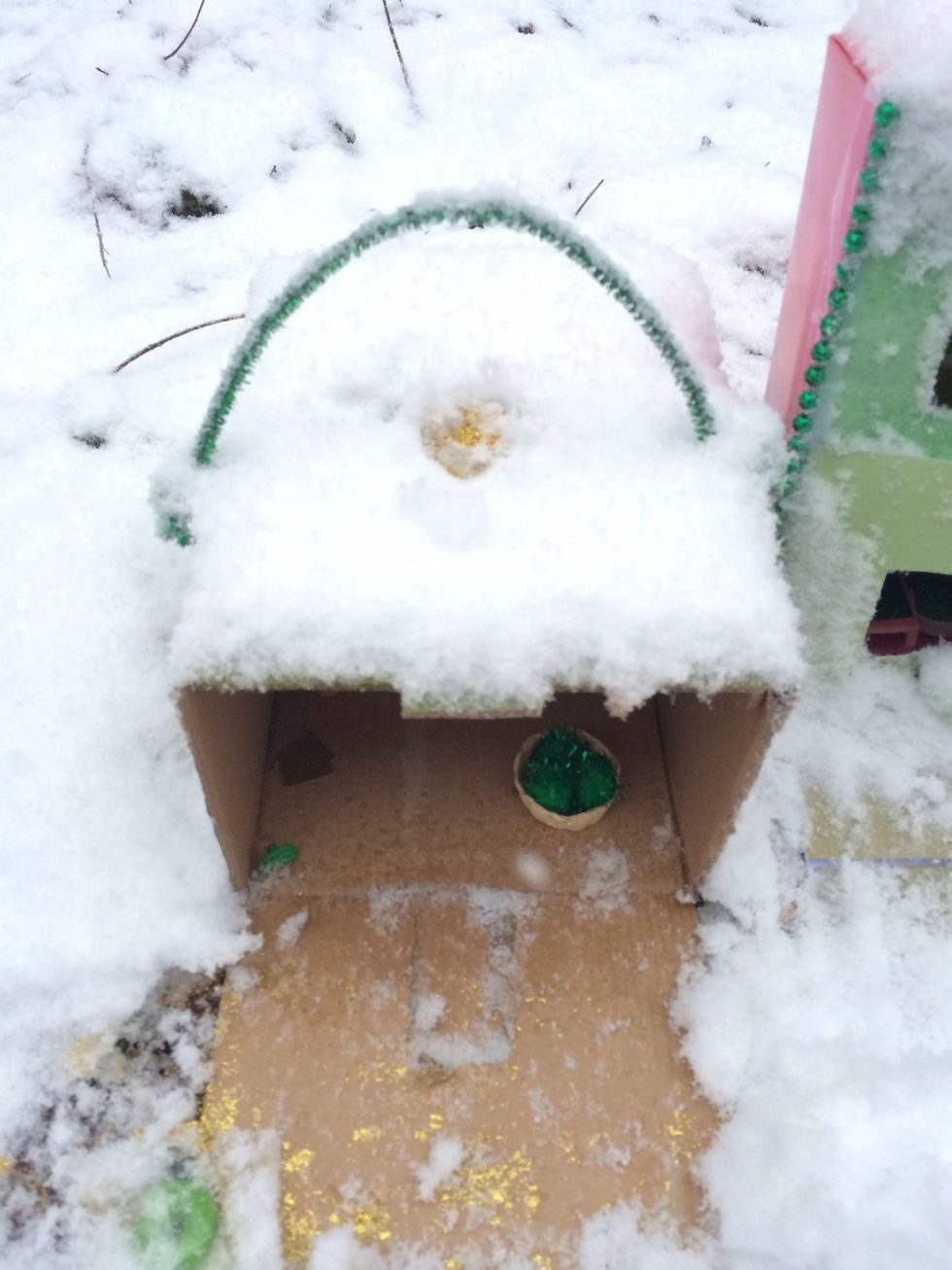 But...if it snows where you live like I do, you probably shouldn't put it outside.
Cardboard box
Paint
Green decorations
Glue
Scissors