Tie long hair back and put on an apron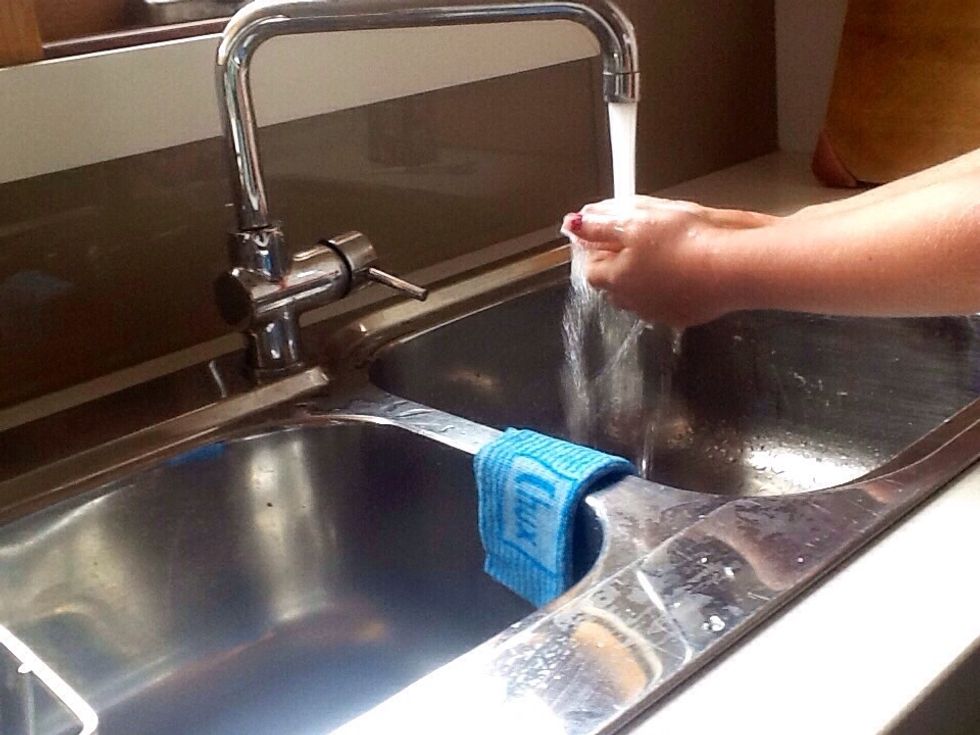 wash hands
Get the ingredients for the pastry out
To make the pastry, place the flour, butter and caster sugar in the bowl of a food proccesor.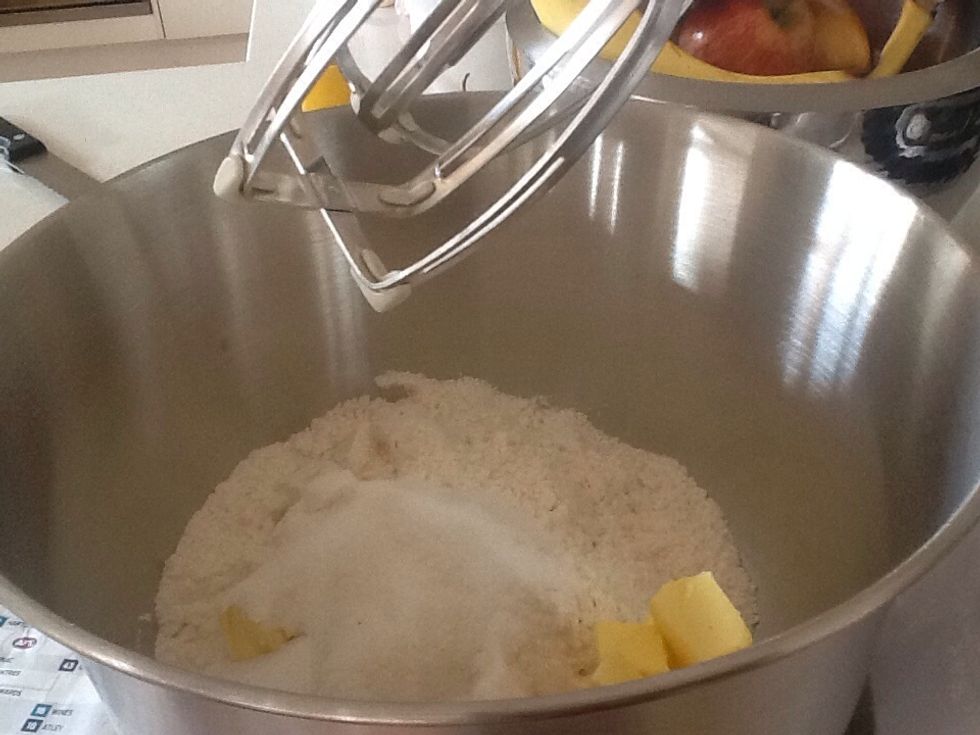 like this
Process until the mixture resembles fine breadcrumbs.
Lightly whisk together the egg yolk and water and add to the flour mixture.
Process until the mixture starts to come together and lightly flour the benchtop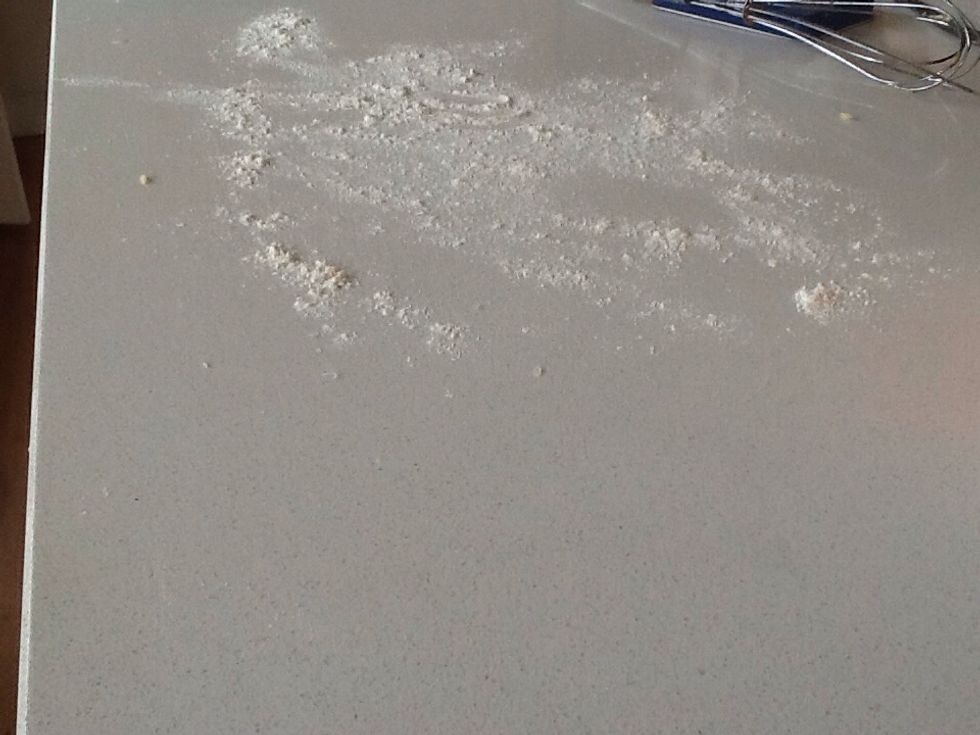 Lightly flour benchtop
Take mixture out of bowl and bring it together with your hands and shape it into a disk.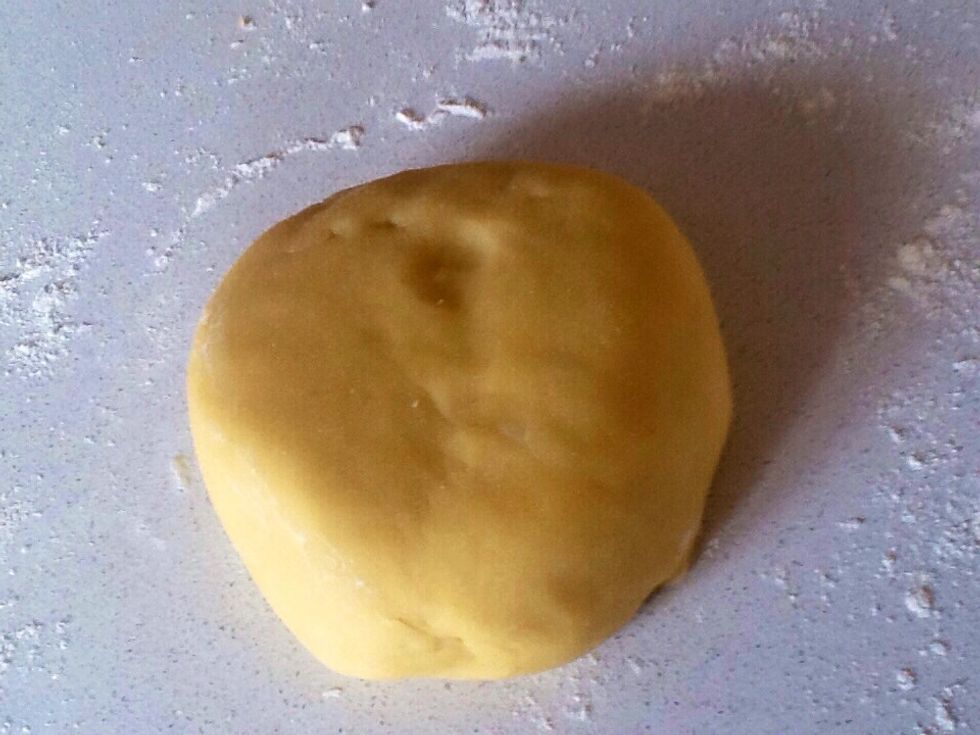 like this
Cover in gladwrap and put it in the fridge for 30 mins
Take out pastry and then lightly flour bench again .
Roll out pastry with a rolling pin and put it into a pie dish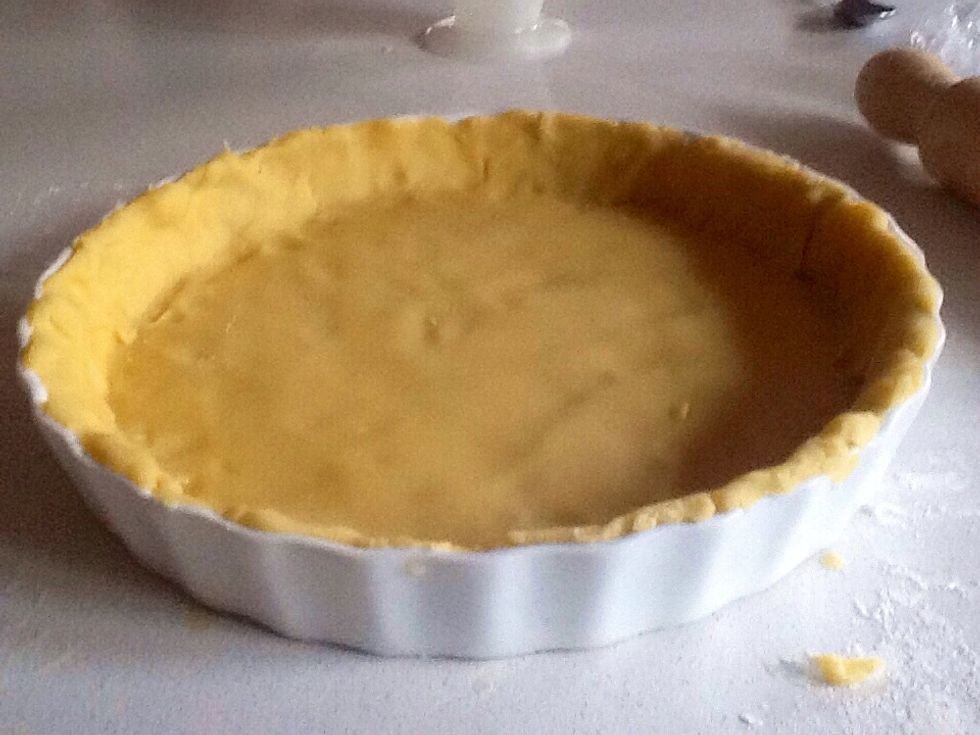 like this
Put it in the fridge for 30 mins to rest.
Preheat the oven to 190 degrees Celsius
Line the tart shell with baking paper and fill with dried beans or rice.
Bake in preheated oven for 20 minutes.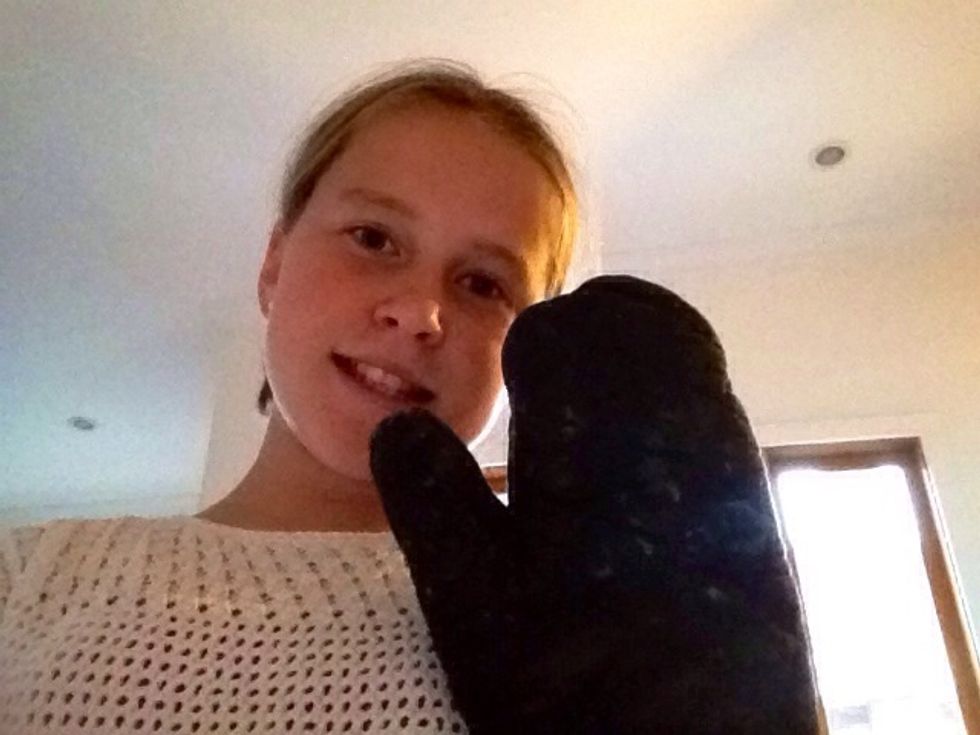 don't forget to put on oven mitts
Take out tart shell and remove baking paper and rice/beans and bake for a further 10 minutes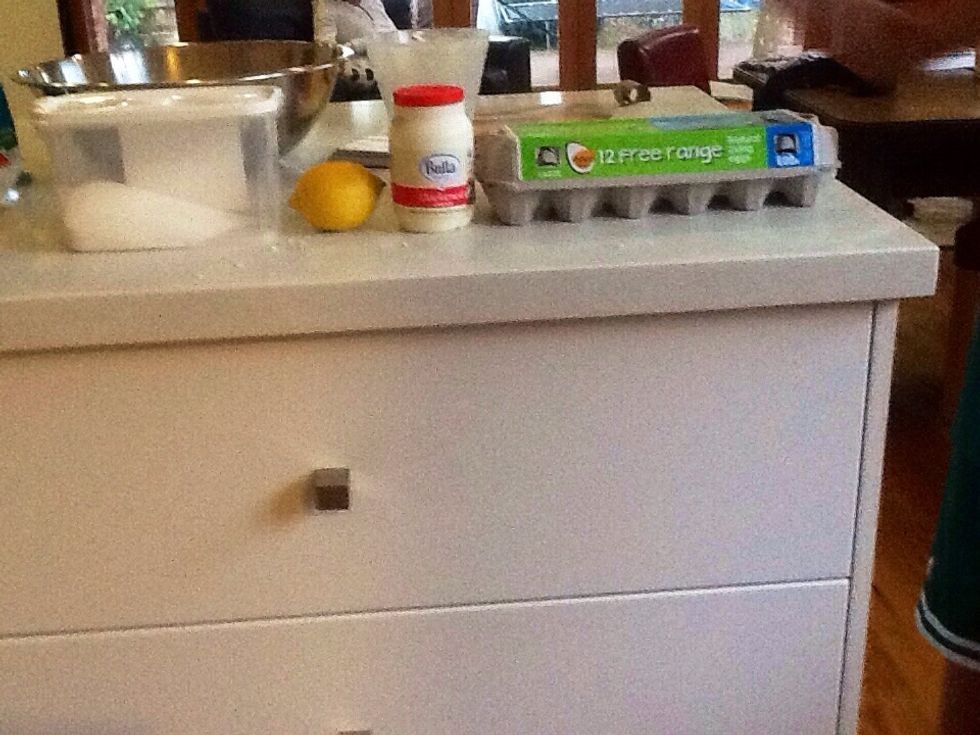 Meanwhile, get all your ingredients out for the filling (see second slide)
Put your lemon juice, caster sugar and cream in a medium size mixing bowl. Use a hand whisk to combine them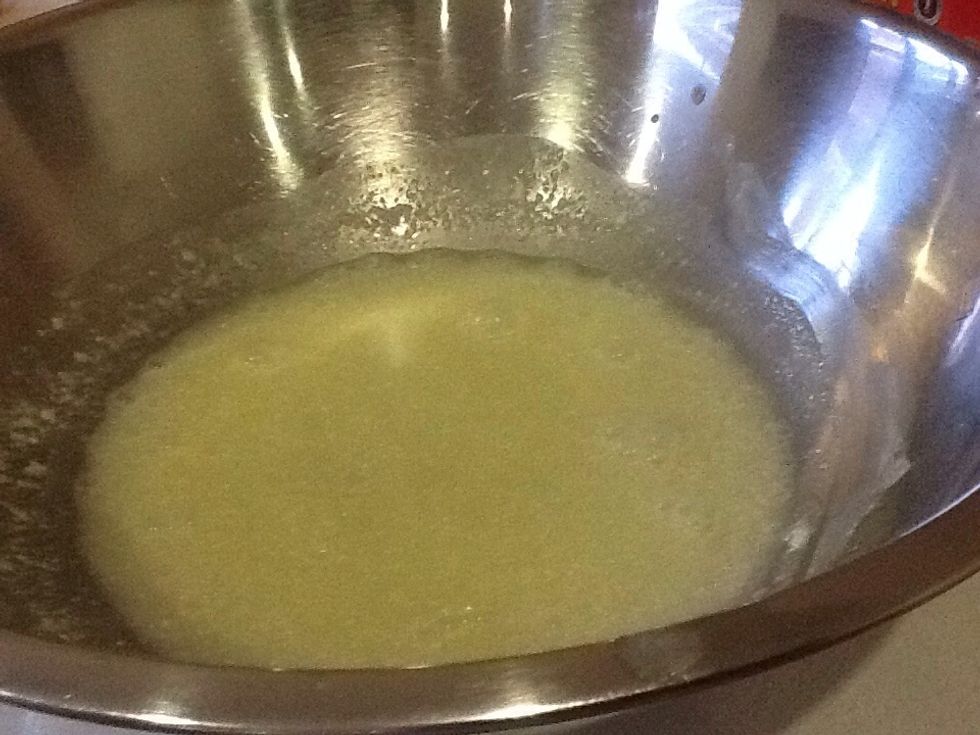 It should look something like this
Add the eggs, one at a time and whisk well after each egg.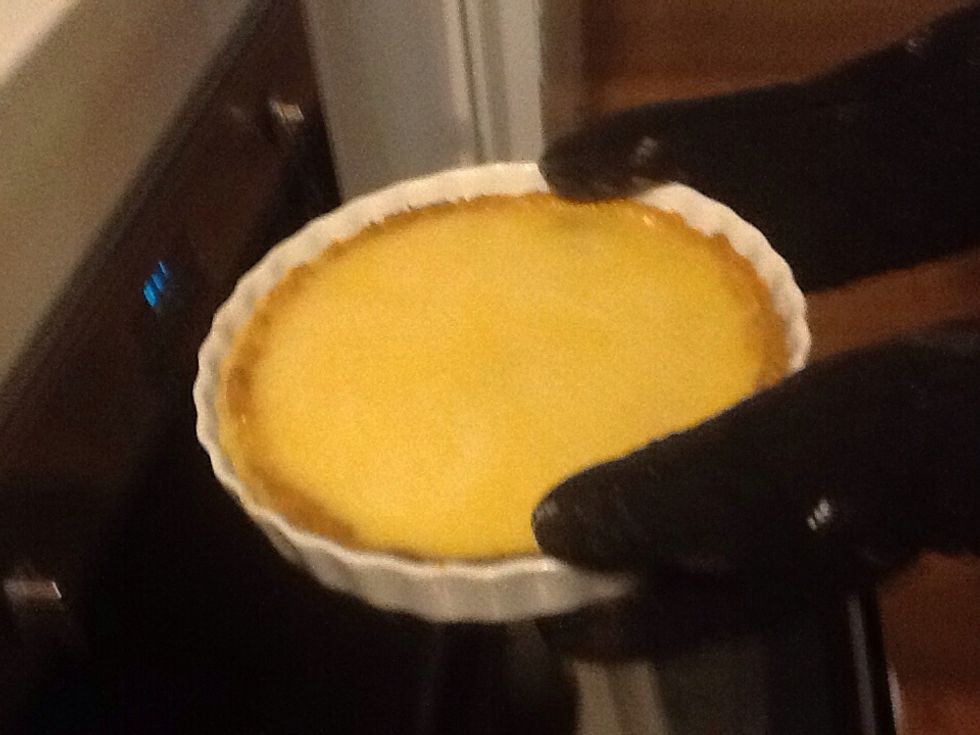 Pour filling into the tart and bake for a further 20 minutes or until the filling is just set in the center.
take out, dust with icing sugar and.......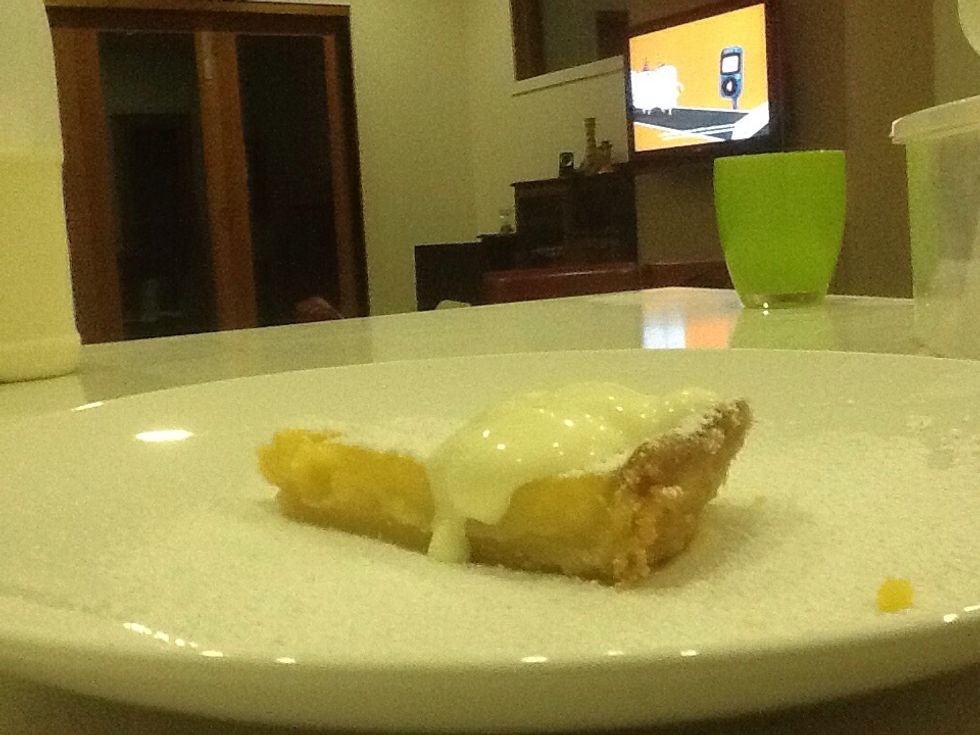 TADAAAAAA!!!!!!!!! 😃 A perfect lemon tart.
INGREDIENTS FOR PASTRY:
1/2c plain flour
180.0g butter, chilled, diced
1.0Tbsp caster sugar
2.0Tbsp iced water
1.0 egg yolk
INGREDIENTS FOR FILLING
1/3c Fresh lemon juice
1/3c Caster sugar
1/4c Thickened cream
5.0 Eggs