Use this honey, lemon, and chamomile hair rinse for soft hair with honey-blonde highlights.
542
This mildly acidic rinse helps smooth our your hair after shampooing, and the lemon, chamomile, and honey will help add blonde accents to your hair.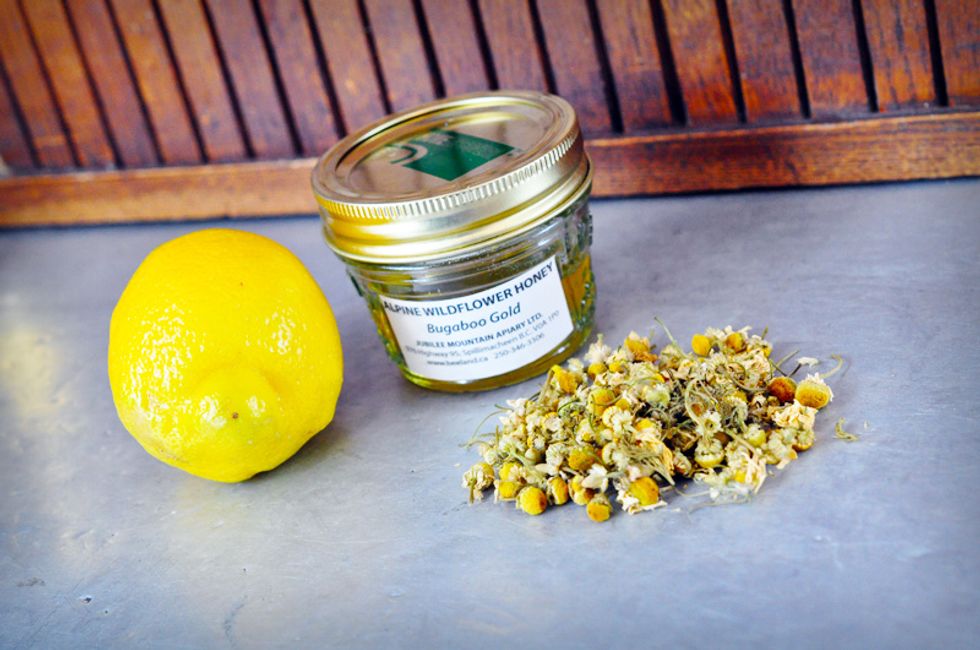 Gather your ingredients—a lemon, 2 tbsp of chamomile tea, and honey.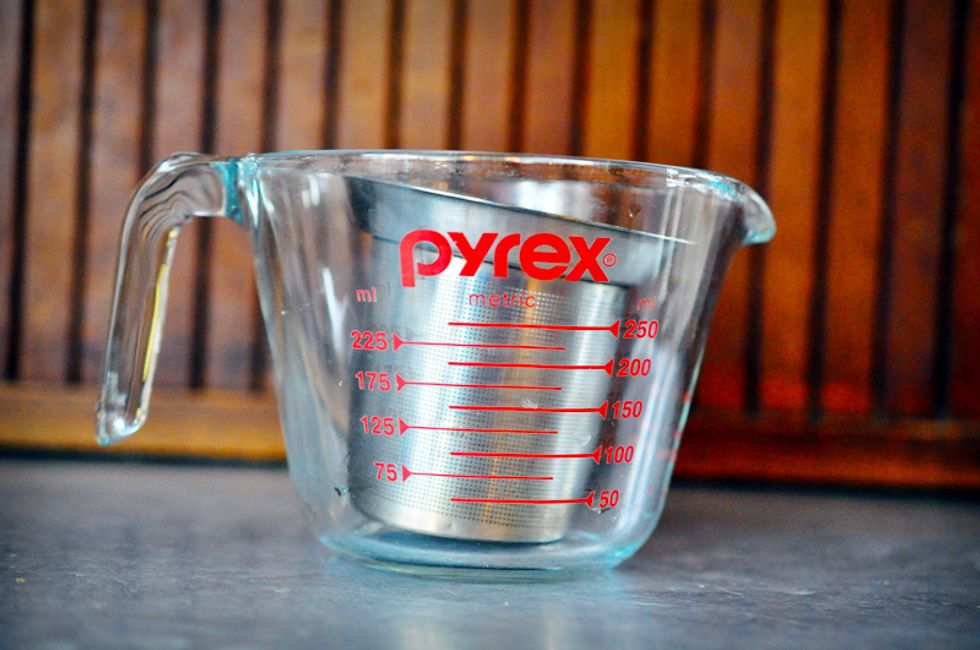 Place the chamomile tea in a tea strainer and place the strainer in a 1 cup glass measuring cup.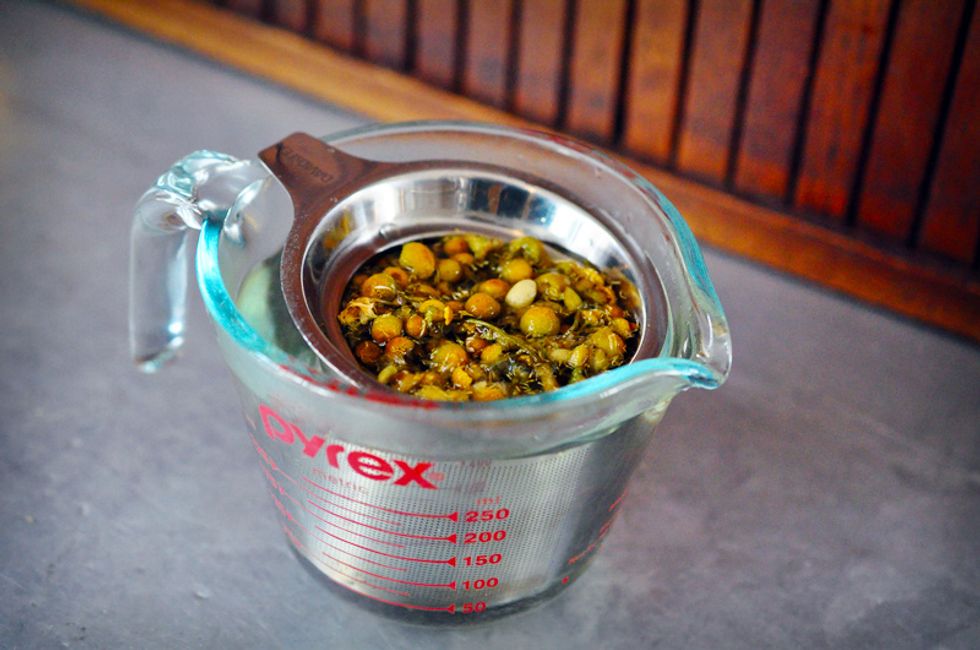 Pour boiling water over the tea and let it steep for 10 minutes.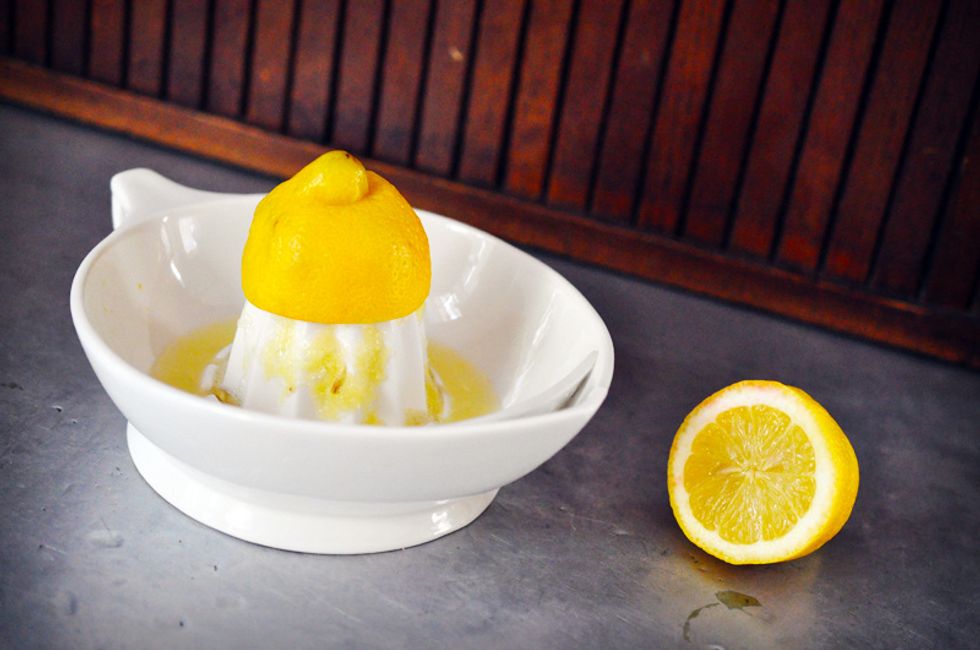 While the tea steeps, juice half the lemon.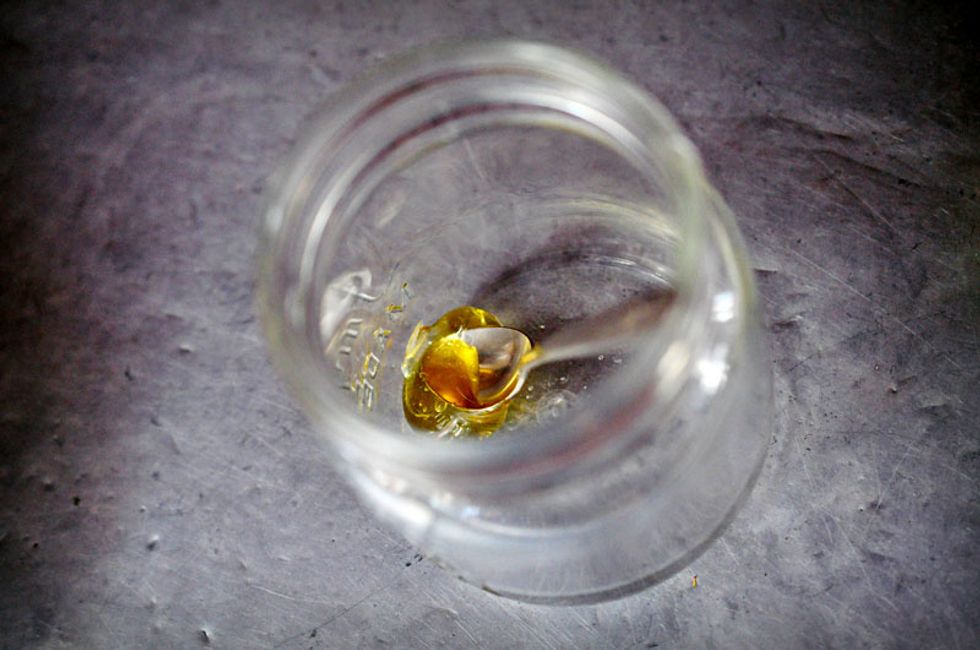 Scoop one teaspoon of honey into the bottom of a jar.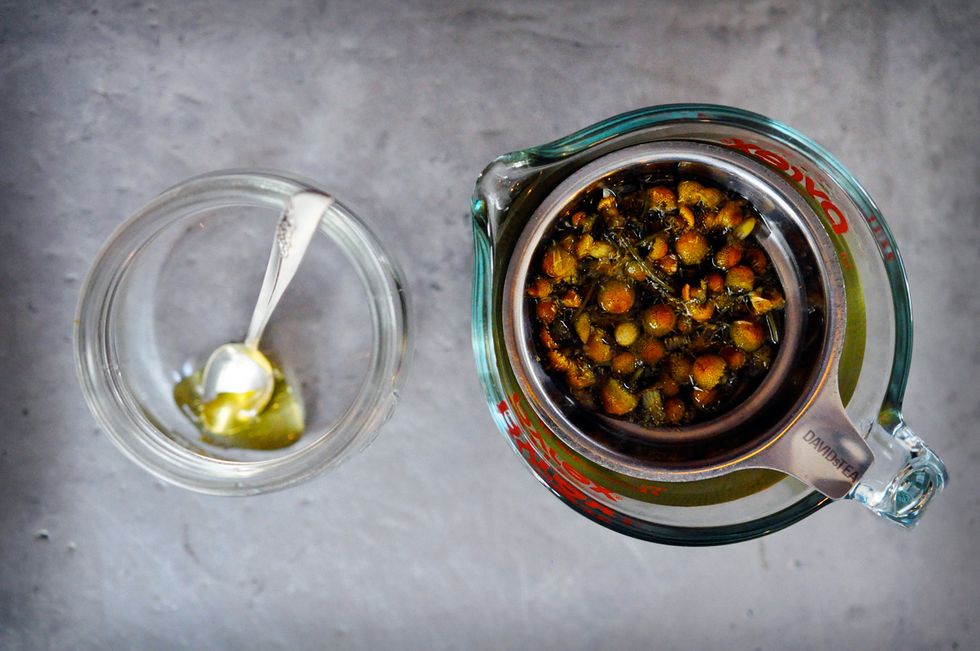 Once the chamomile tea has finished steeping, remove the strainer and discard the flowers.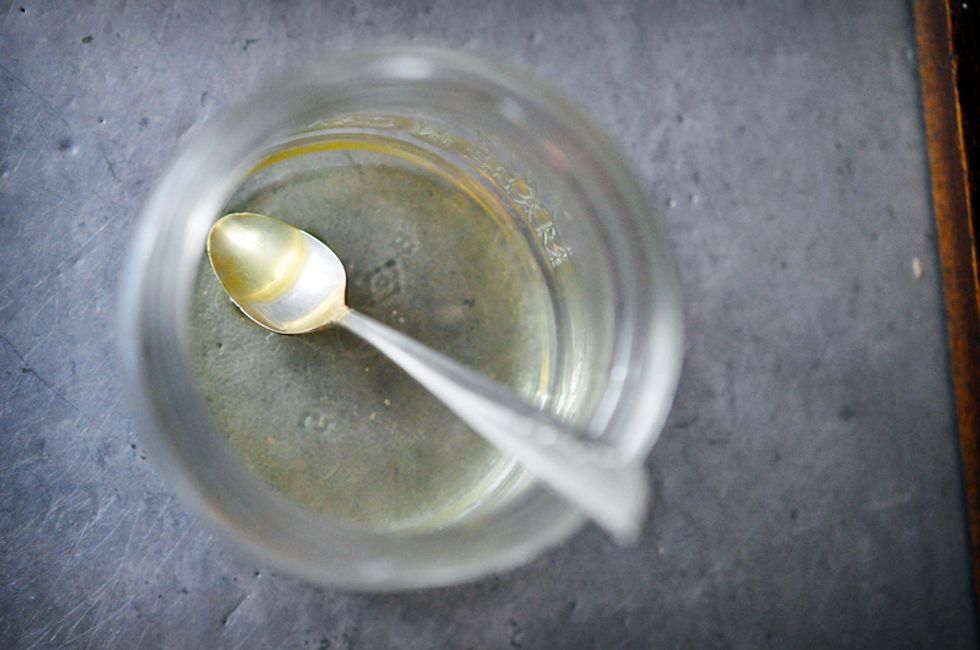 Pour a little bit of the warm tea into the bottom of the jar and stir to dissolve the honey.
Add the rest of the tea and stir to combine.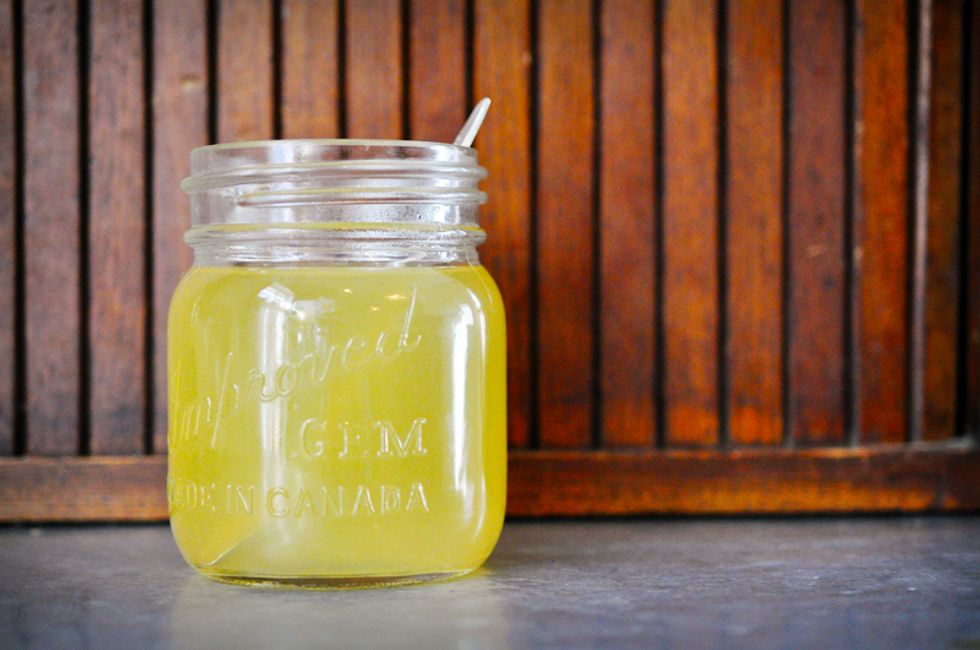 Strain the lemon juice to remove the pulp and seeds, and add the juice to the jar. Stir to combine.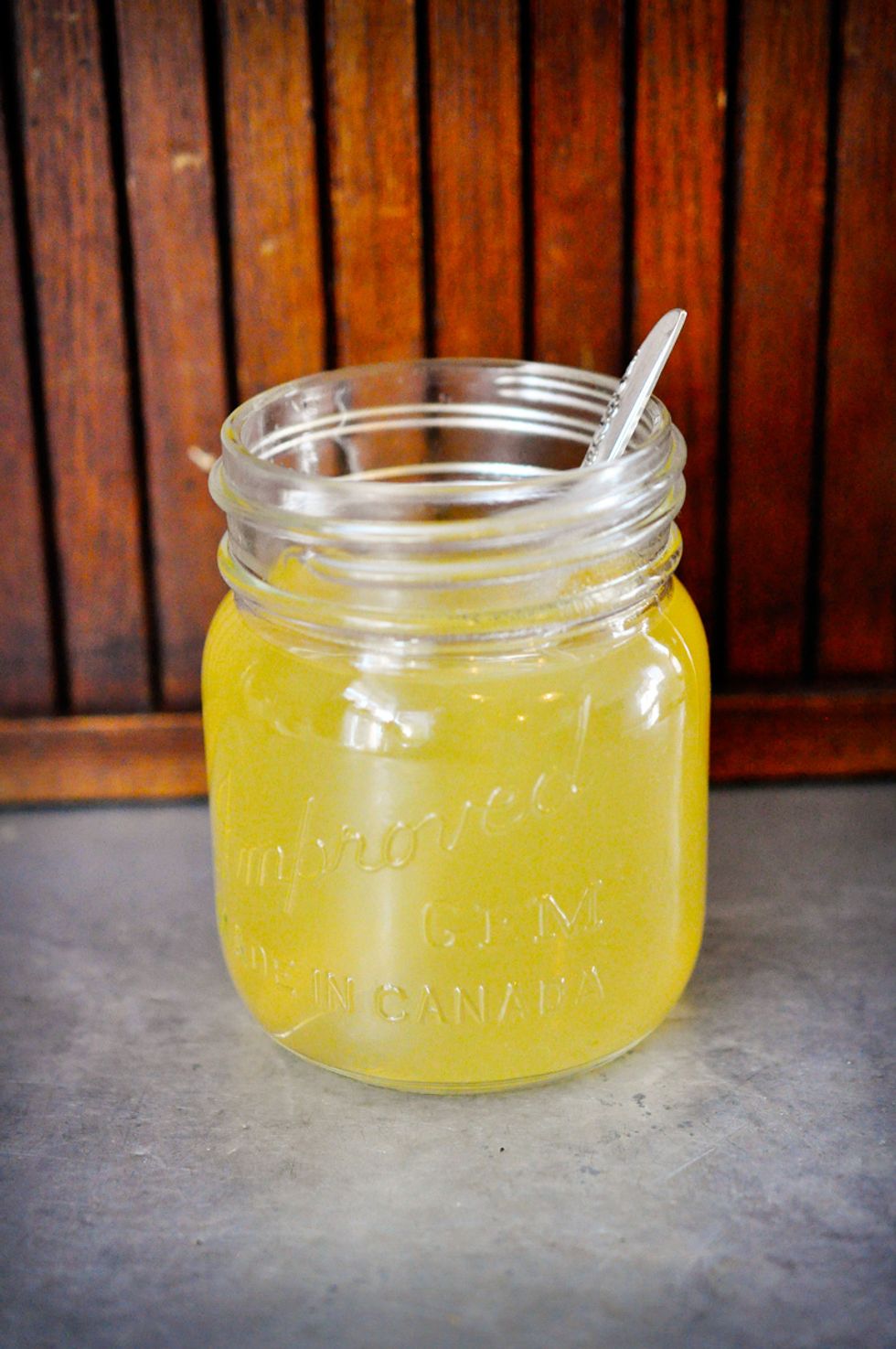 To use, pour over the hair after shampooing, and rinse out.
2.0Tbsp chamomile tea
1.0c boiling water
1.0tsp raw honey
3.0Tbsp lemon juice, from half a lemon
Marie Rayma
I'm stubbornly DIY, doing it myself regardless of added effort or insanity requirement :) Join me here or on my blog (where I post 2x a week).