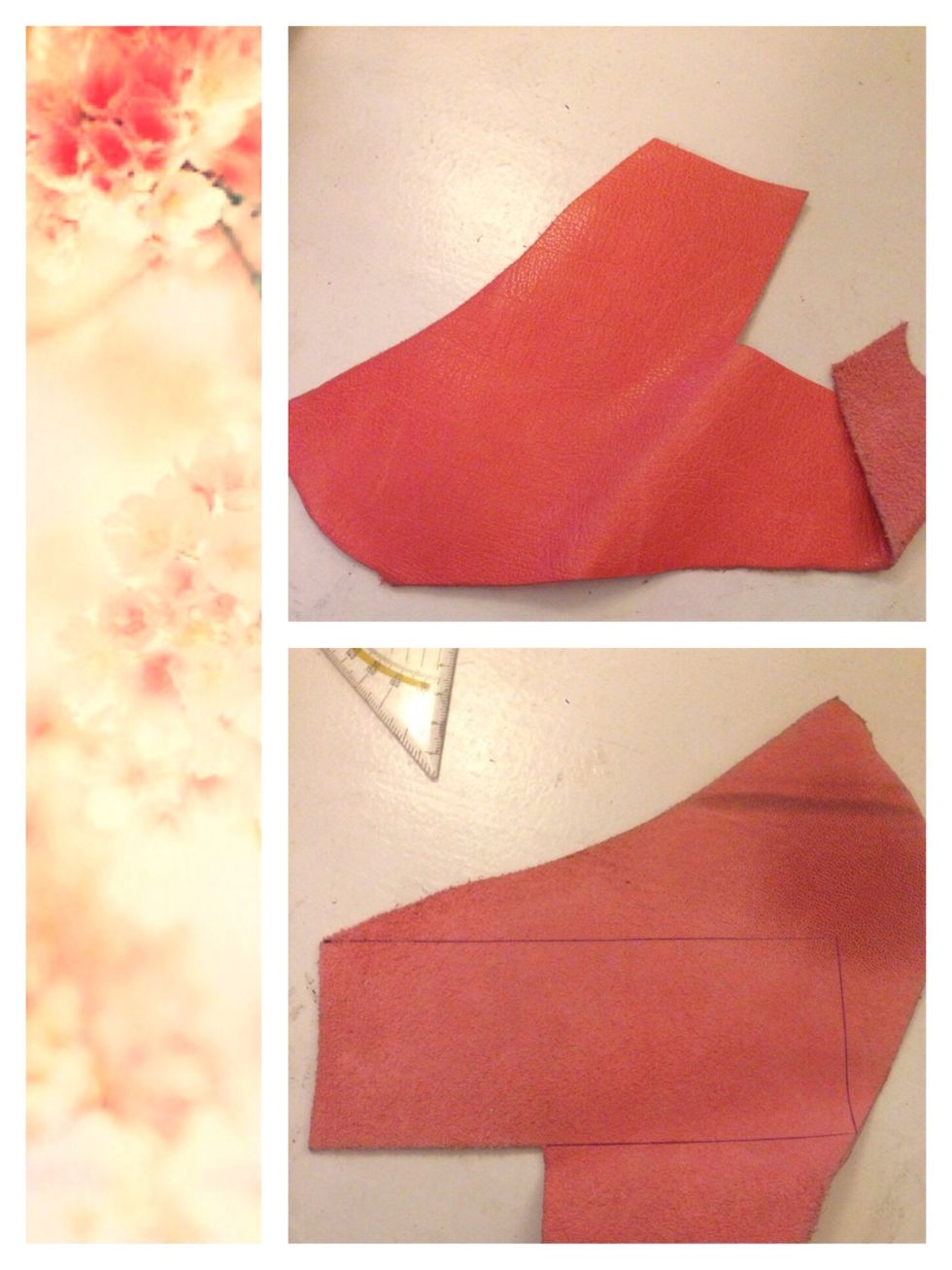 Grab a small piece of leather, turn it upside down and draw a rectangle on the wrong side. Mine is about 6x15cm.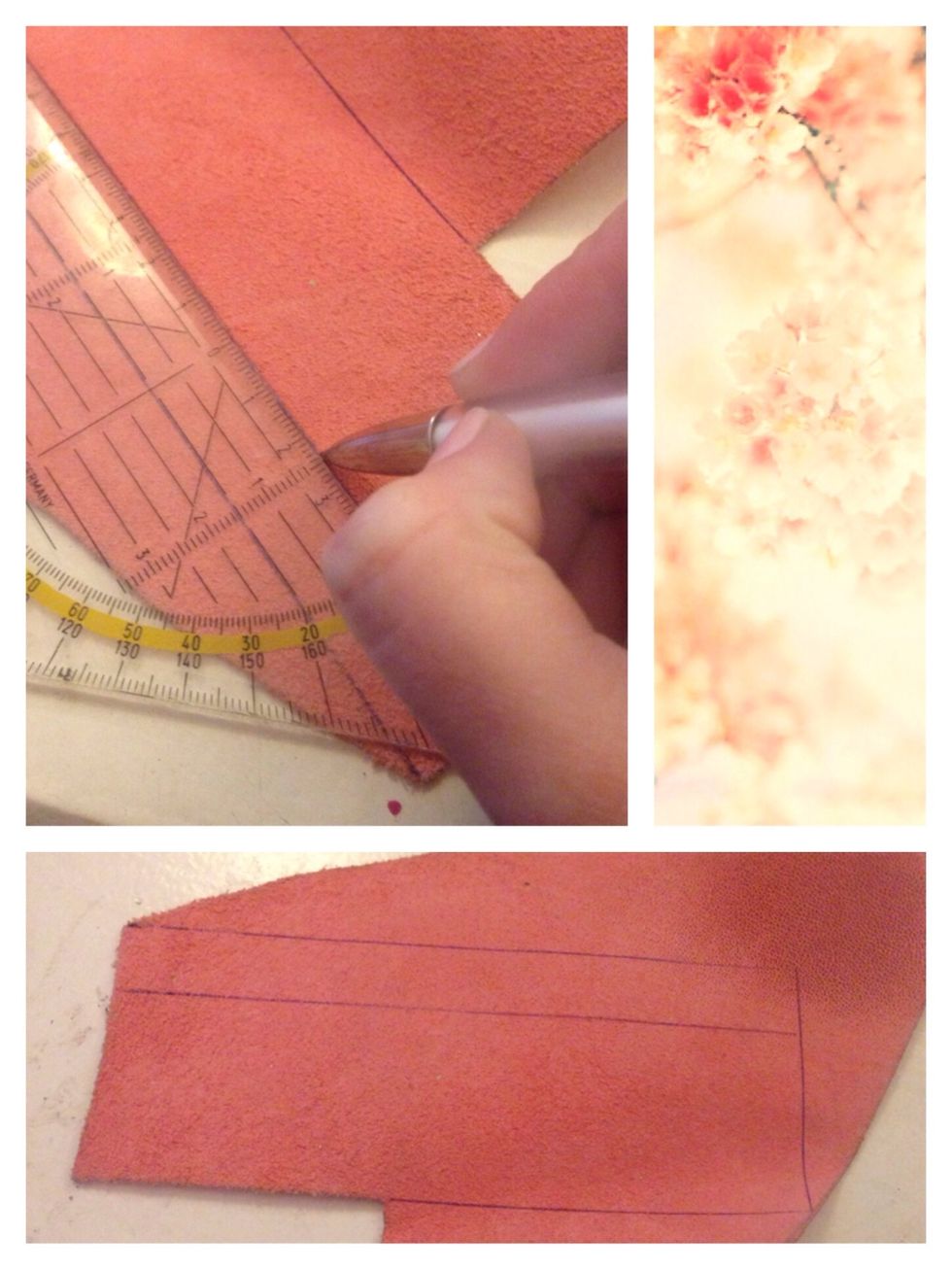 On the upper side draw a parallel line about 1cm from the top.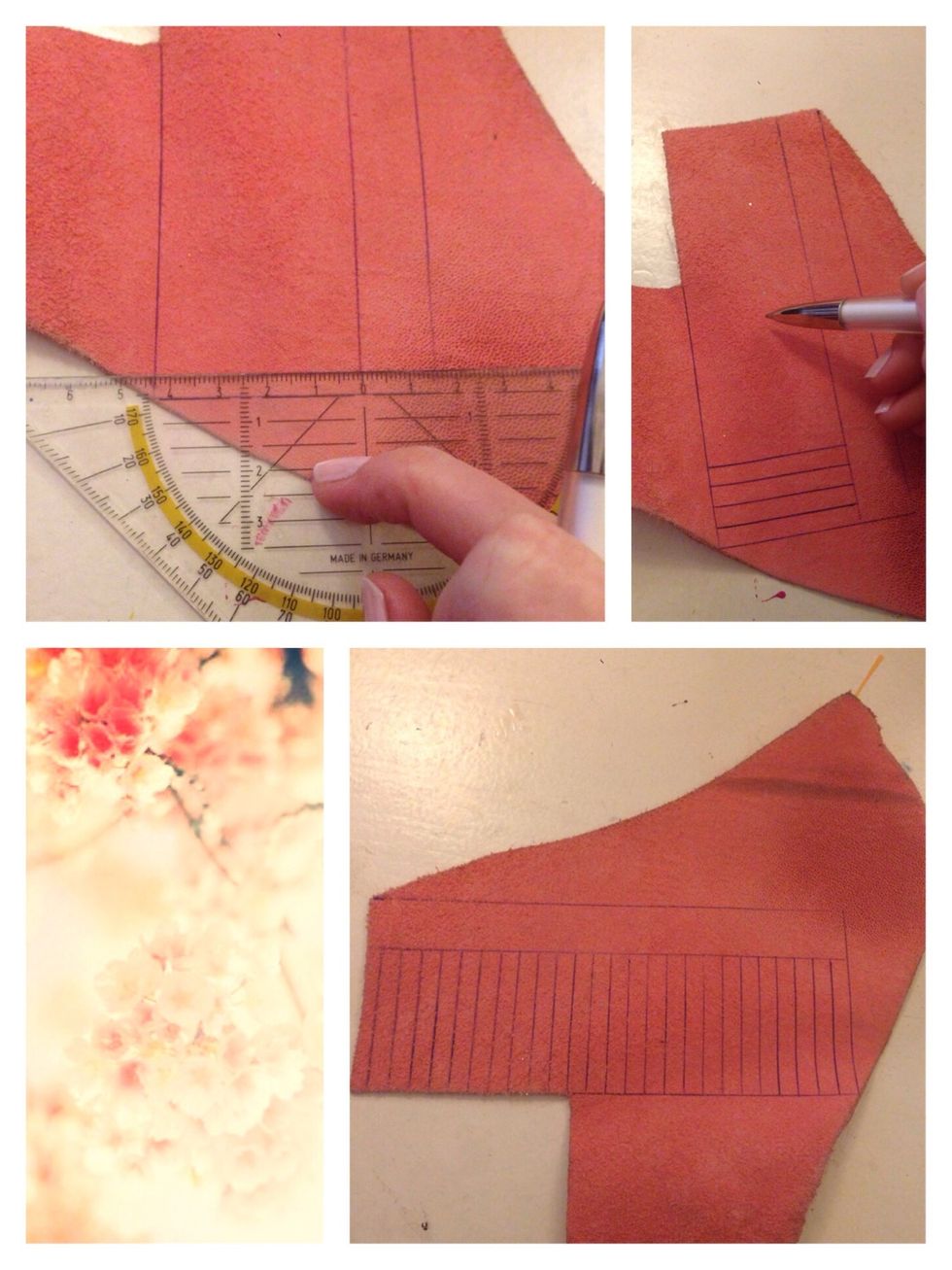 Draw lines from this line down to the bottom line. The distance between those lines is 0,5 cm.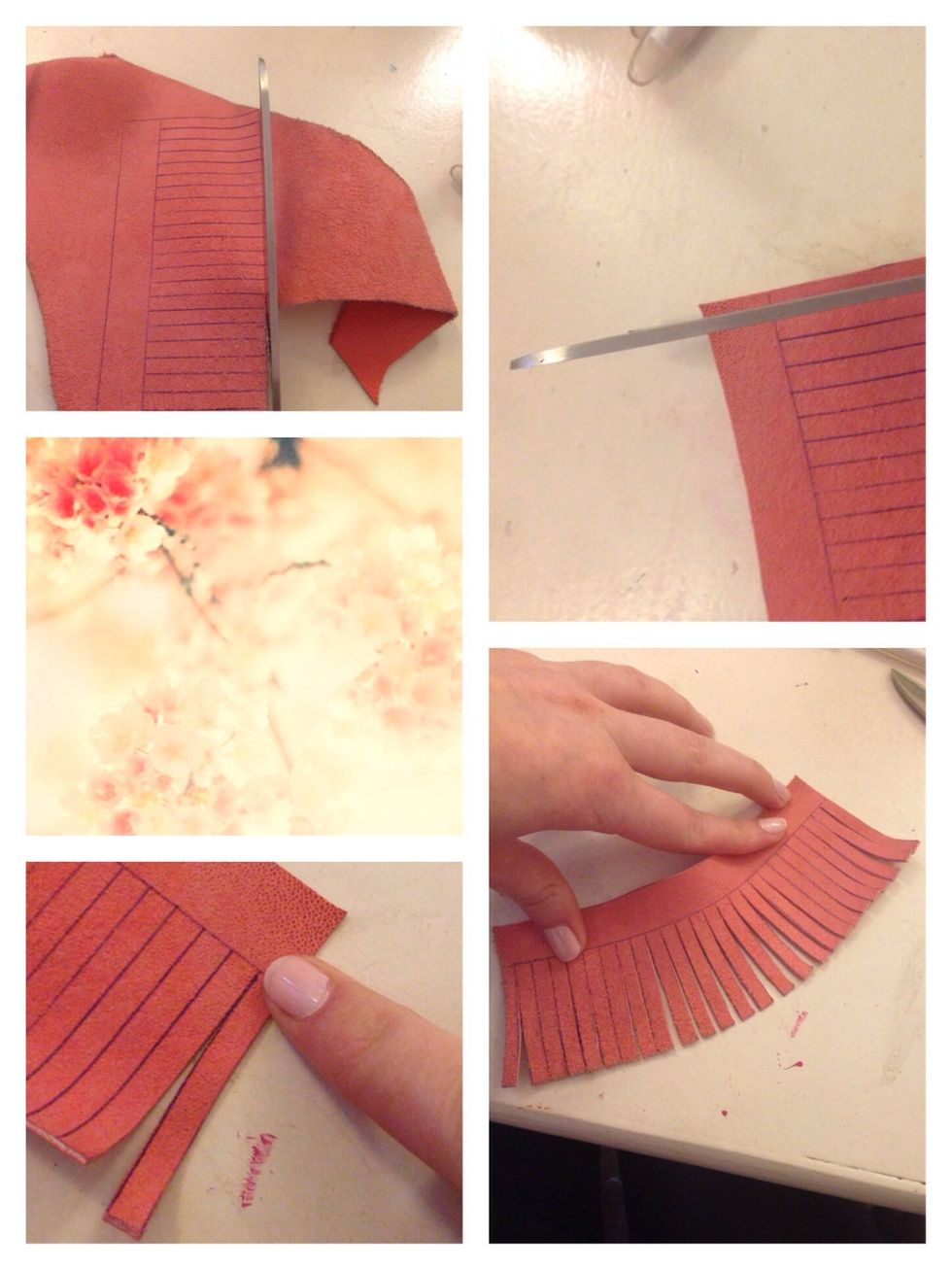 Cut out the rectangle and cut the lines that you just draw. Be careful not to cut into the top part!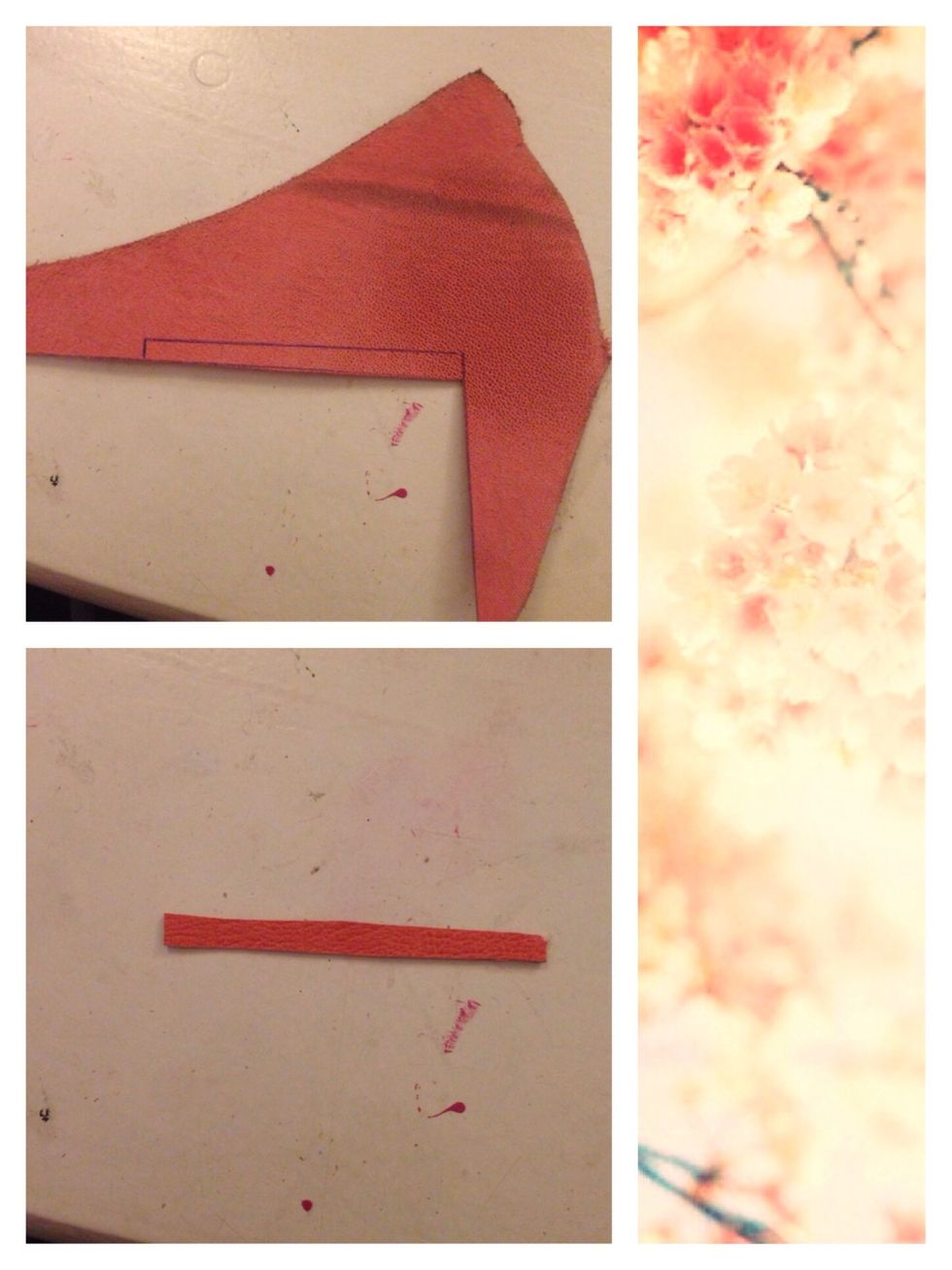 You will need a small strip of leather as well. This one is 7x0,5cm.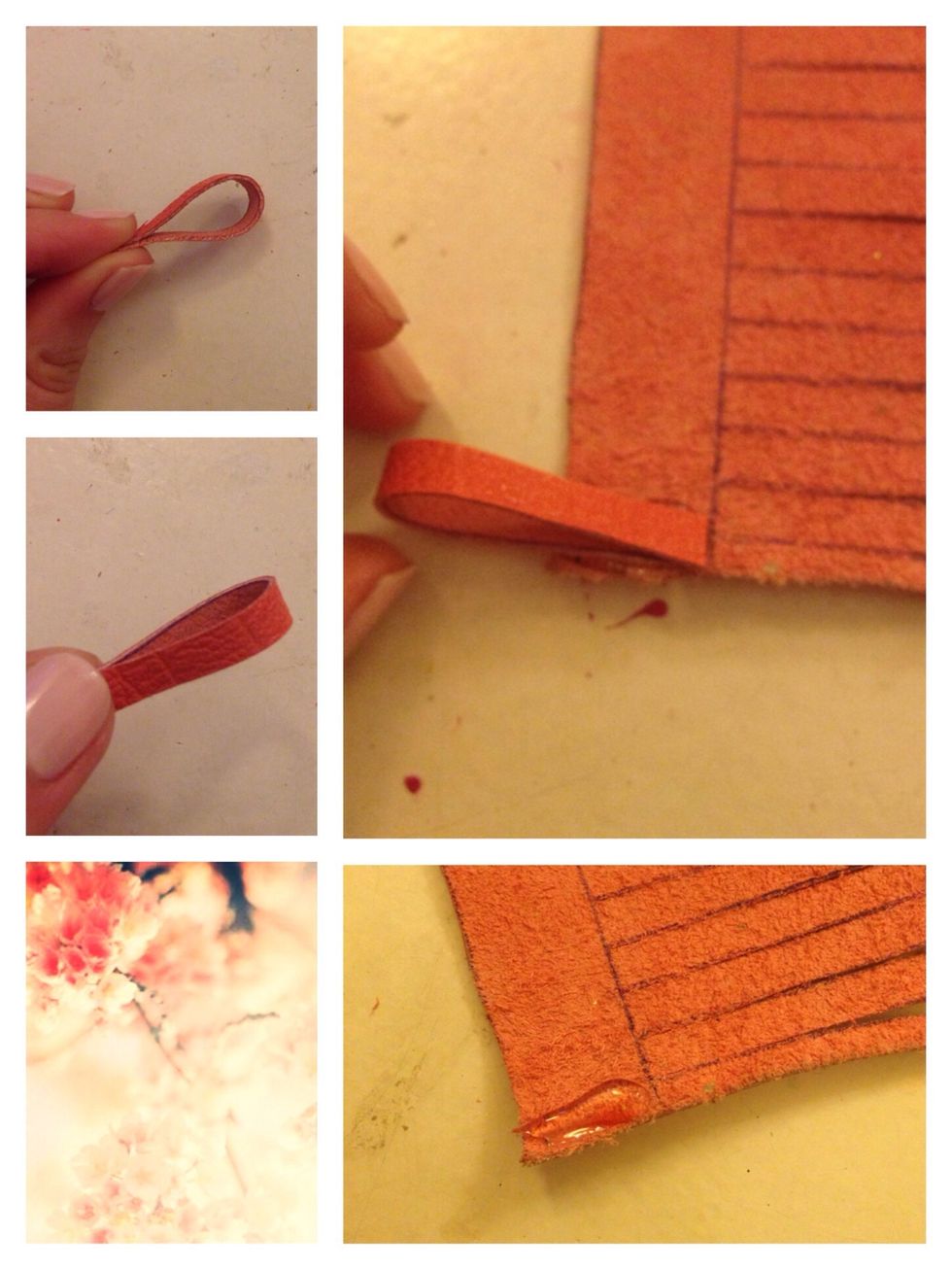 Fold this strip in half and make sure that the right side is on the outside. Glue this strip to the very end/beginning of the top part of your ractangle.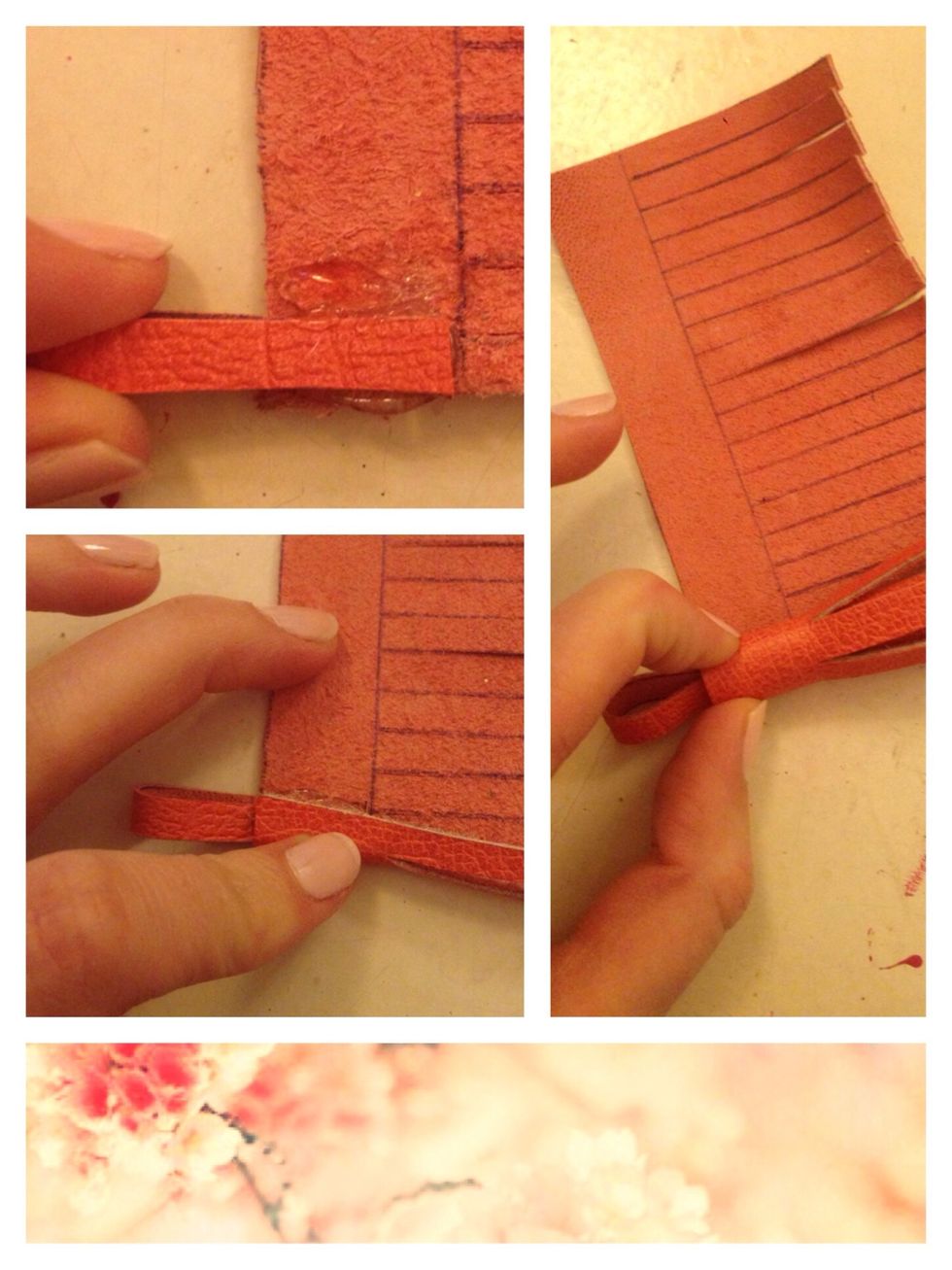 Make another glue-dot right next to the strip and start rolling up your tassle. Be careful to roll straight and don't leave any room!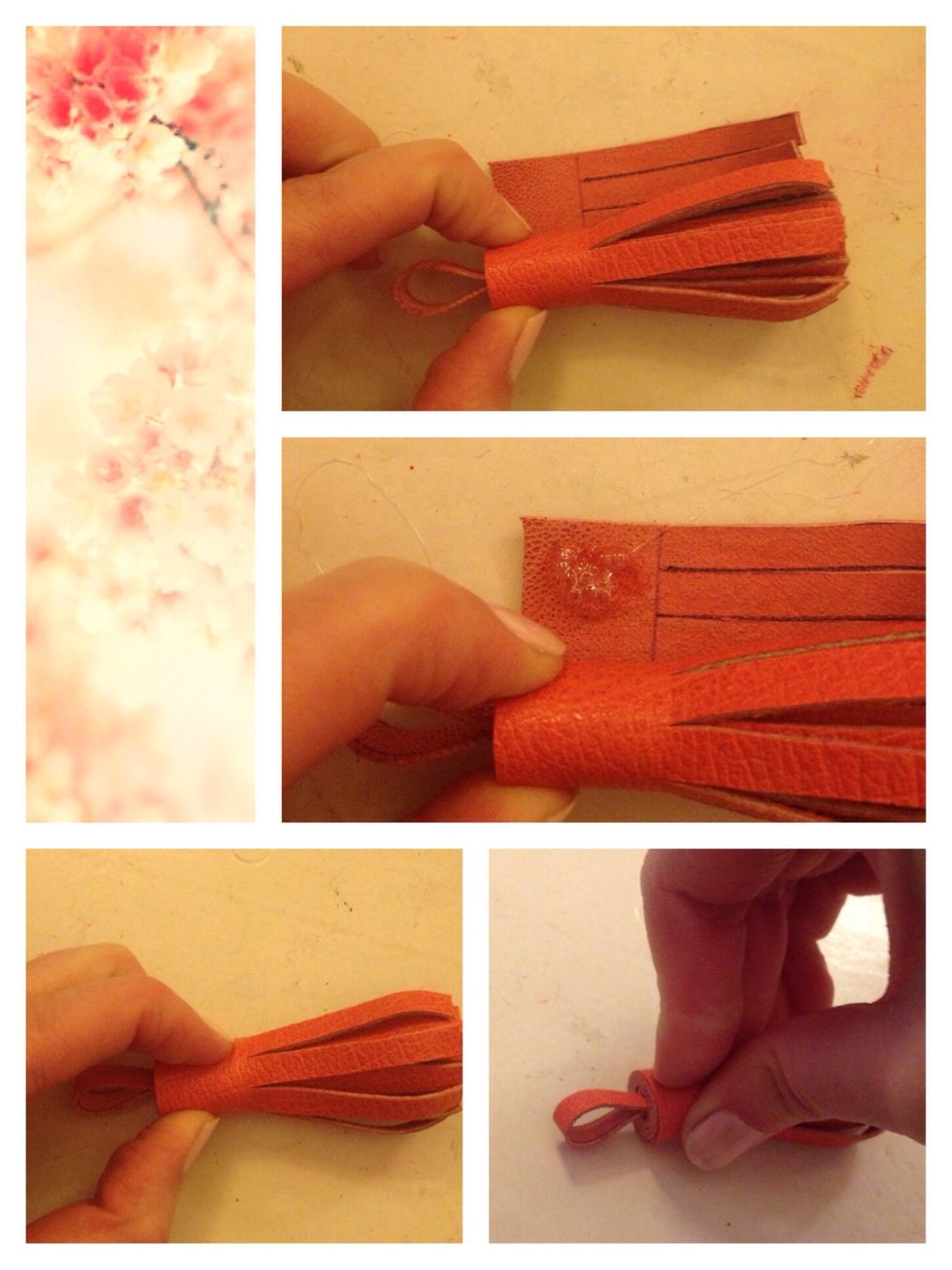 When getting to the end, make the last glue-dot, roll up the tassle and press it down until the glue has dried.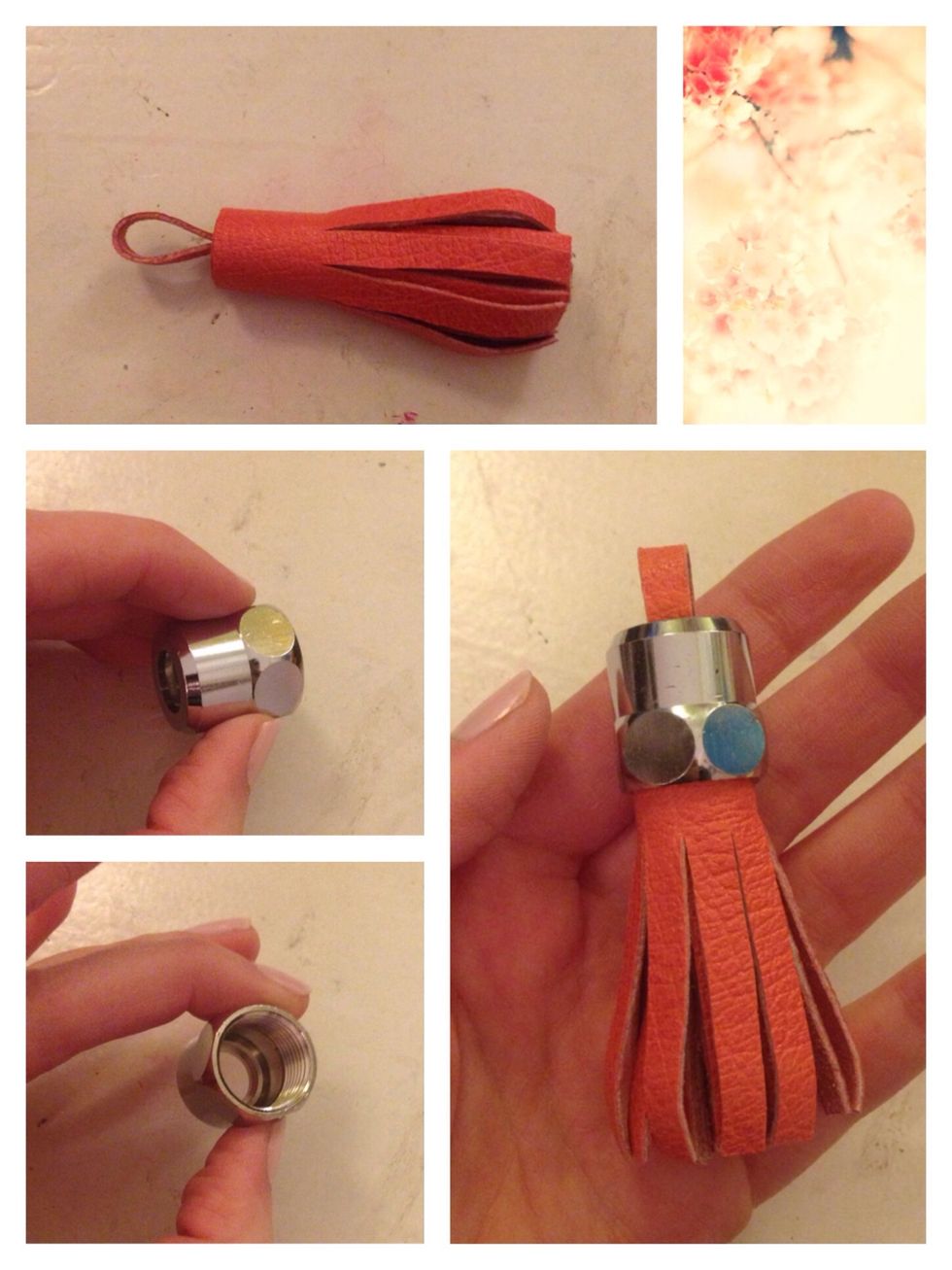 Find a nut that fits perfectly onto the top of your tassle and pull it over. You can glue it down as well, if it is a little bit too loose.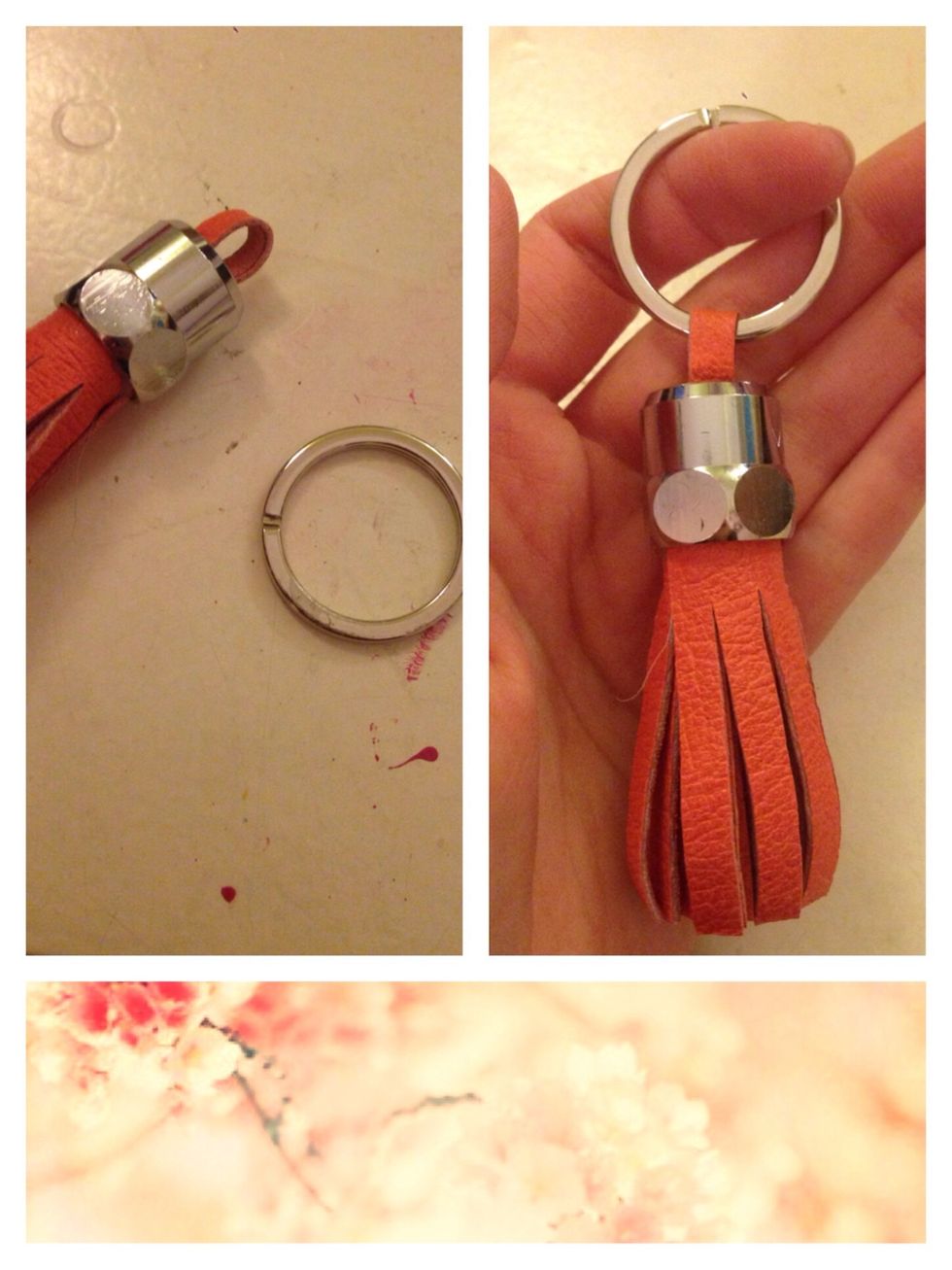 The only thing left is to attach a keychain ring to the loop.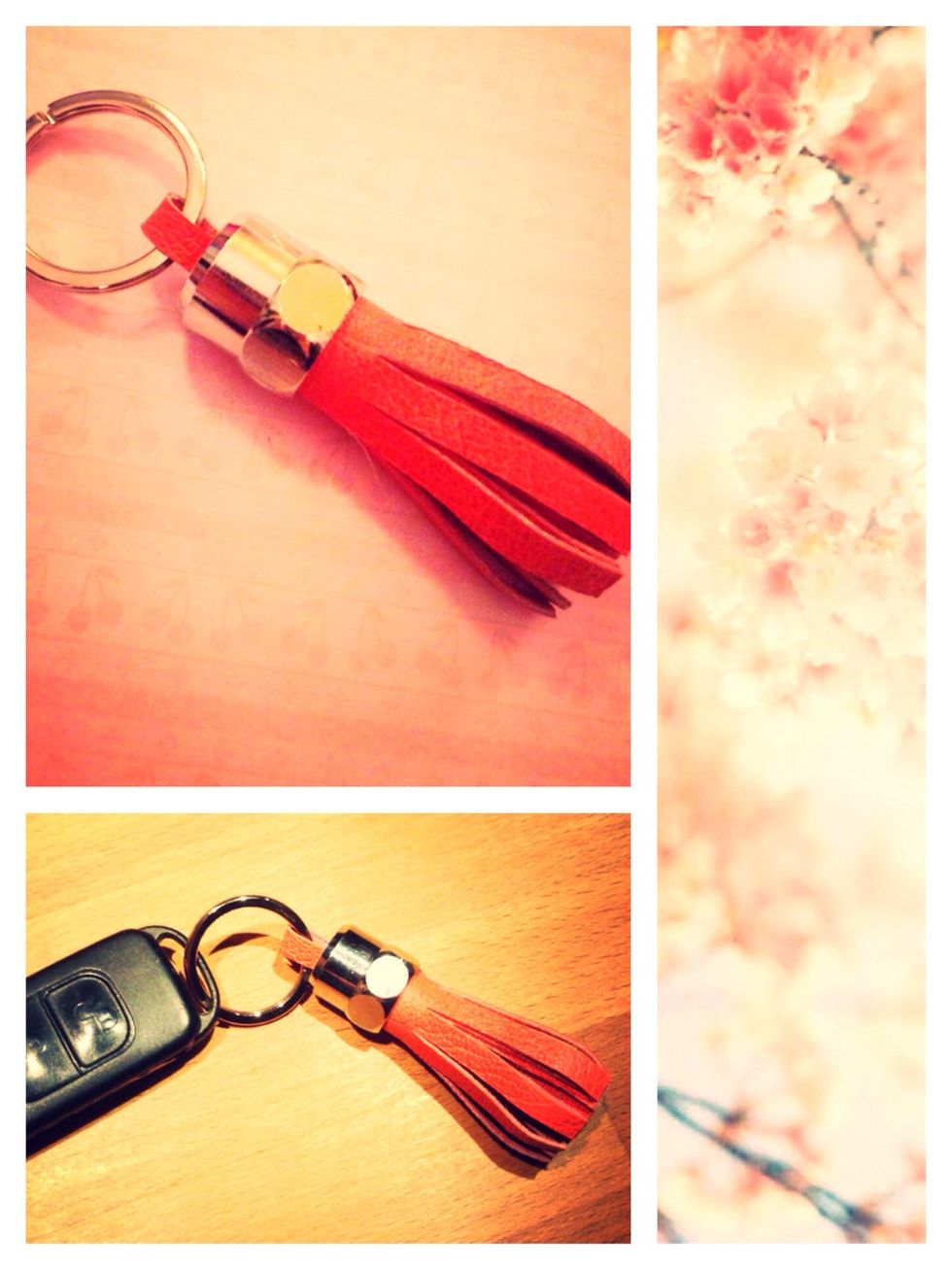 And there you go! You've created an easy-peasy leather tassle keychain! 😊
Small piece of leather
Ruler
Pen
Scissors
Hot glue gun
Nut
Keychain ring