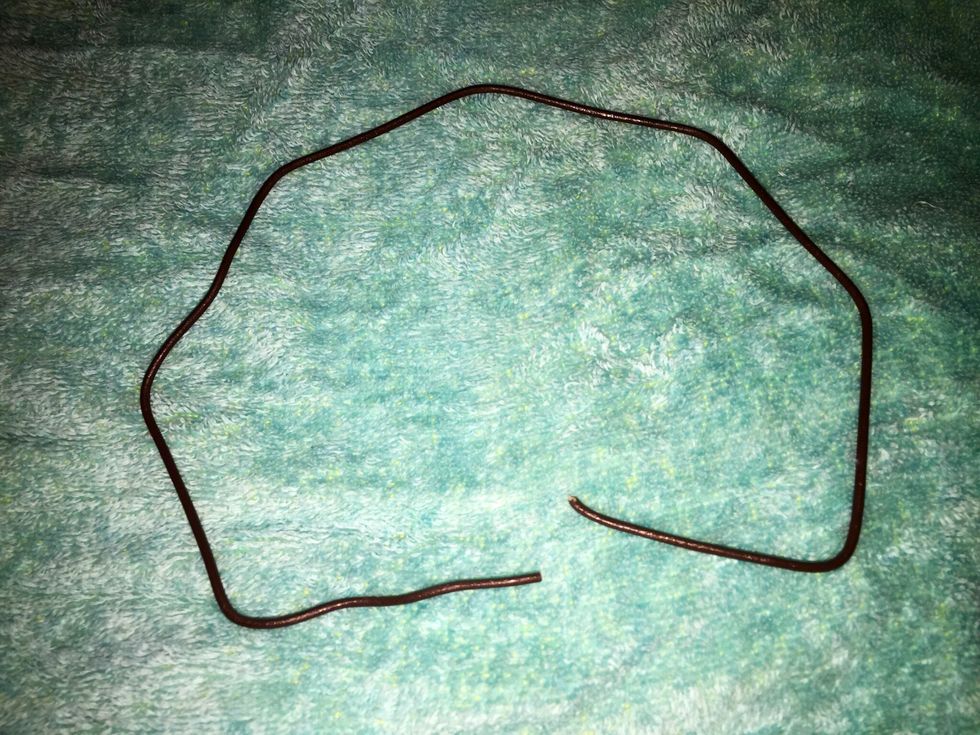 Lay out desired length of thread/lace and cut. You can model the length by checking to see if the lace can wrap 1 1/2 times around your neck.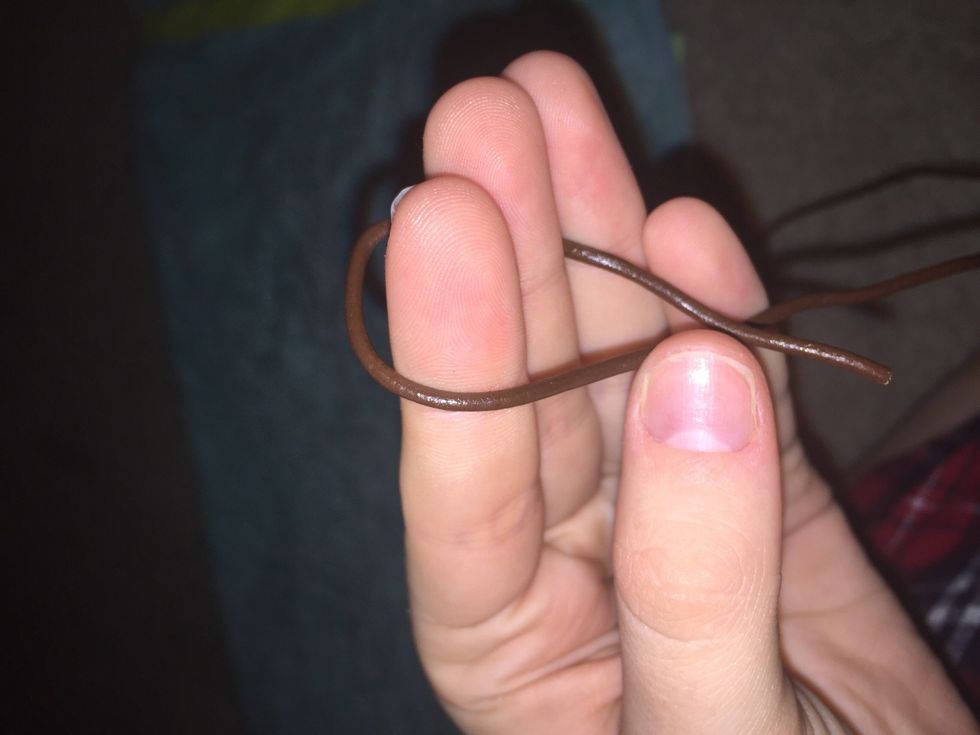 Wrap 1 end of the cord around 2 fingers and pinch where the cord intersects to keep that length secure.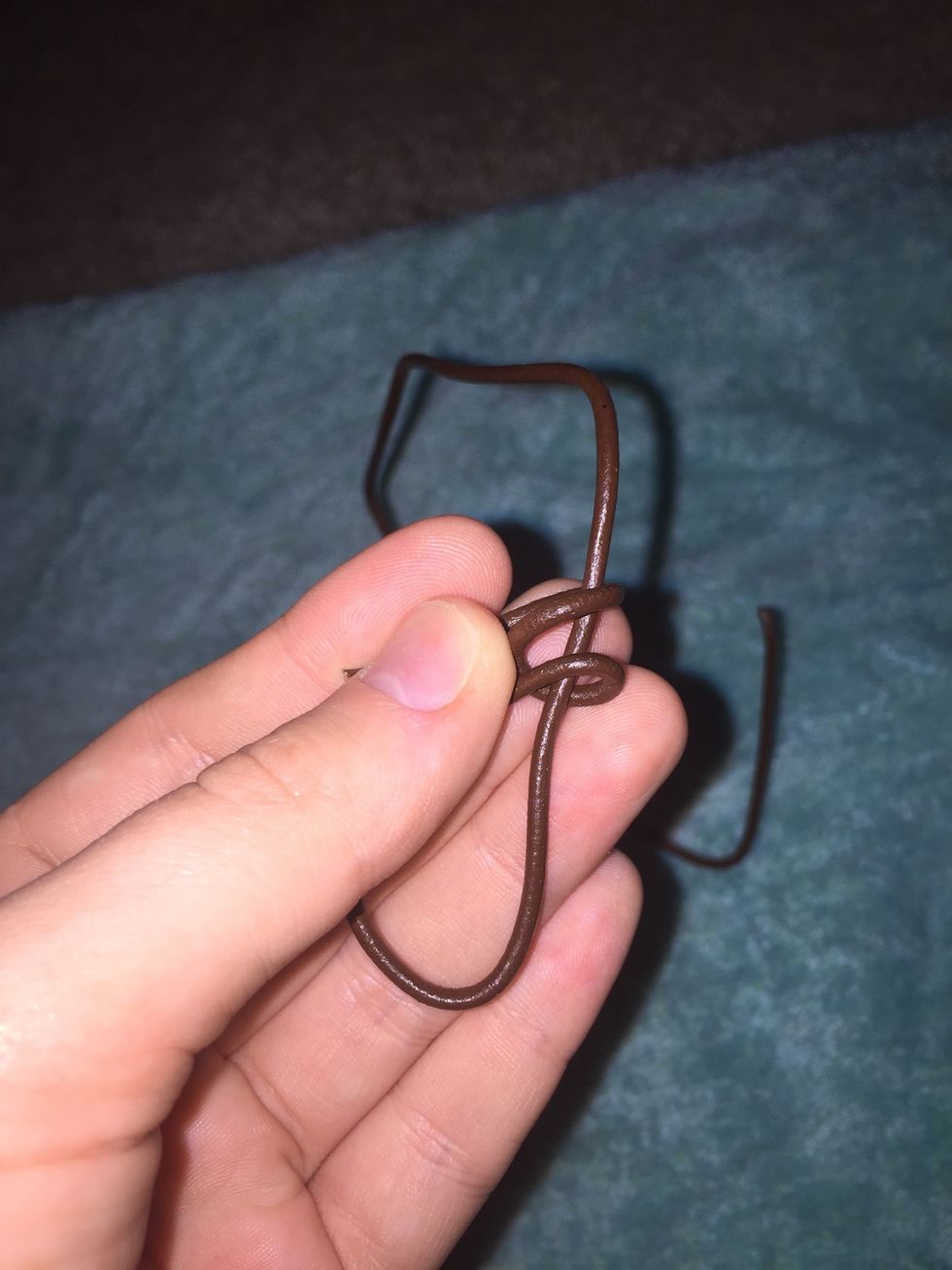 Wrap the end of the cord around the loop you previously made and pinch again to secure the cord from moving.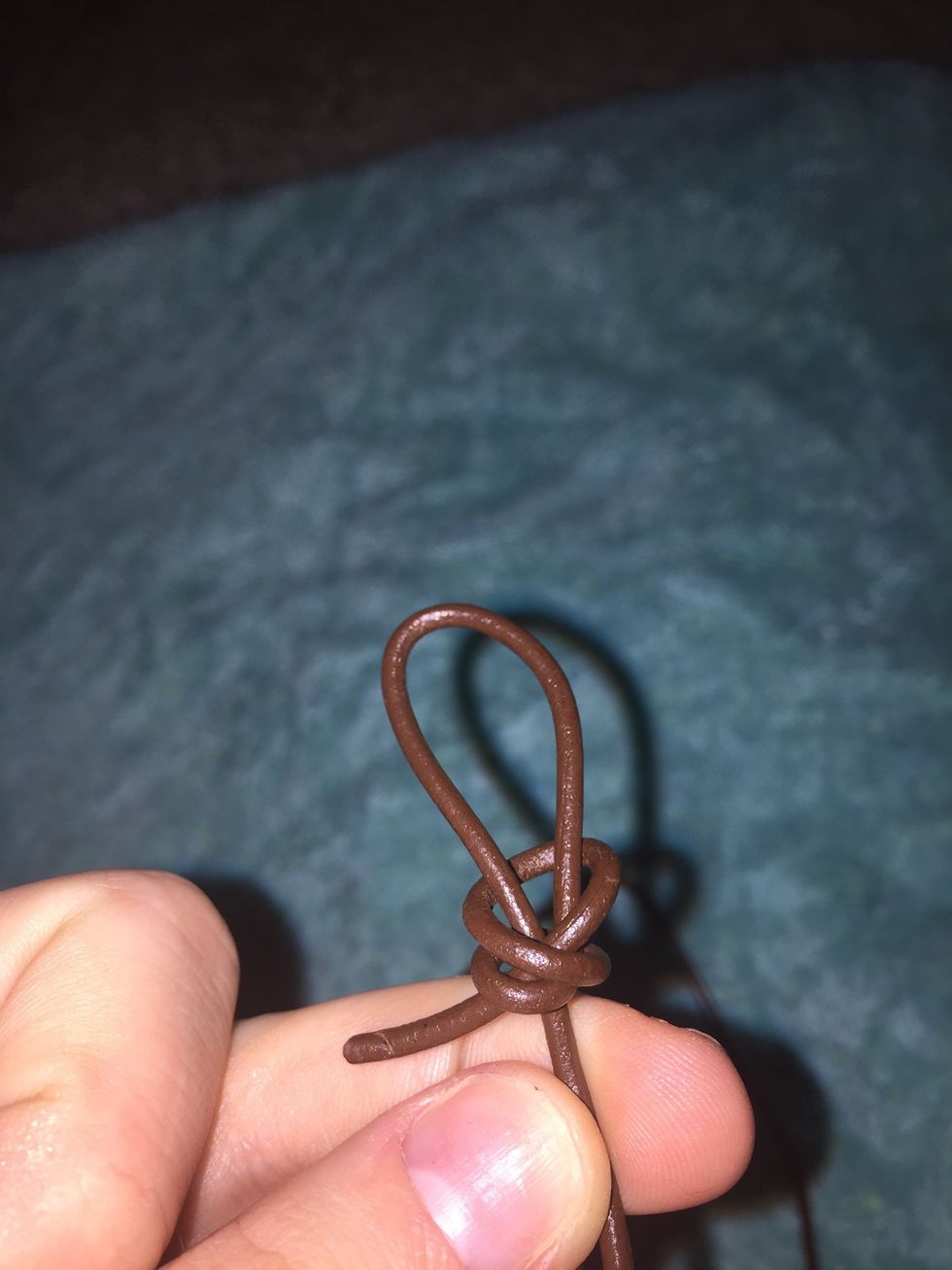 Feed the cord from the back to the frontof the loop and pull through so it loosely hangs but is secure.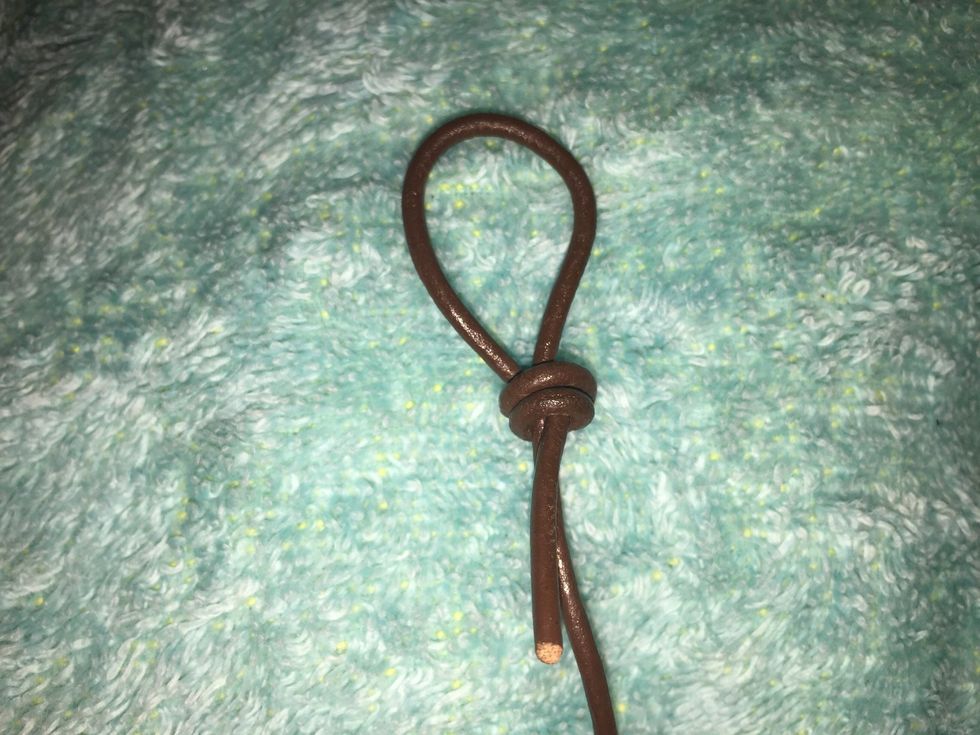 Pull end of cord and knot simultaneously to secure the knot but not too tight or else the loop won't be able to adjust to feed the Pearl through (see later step).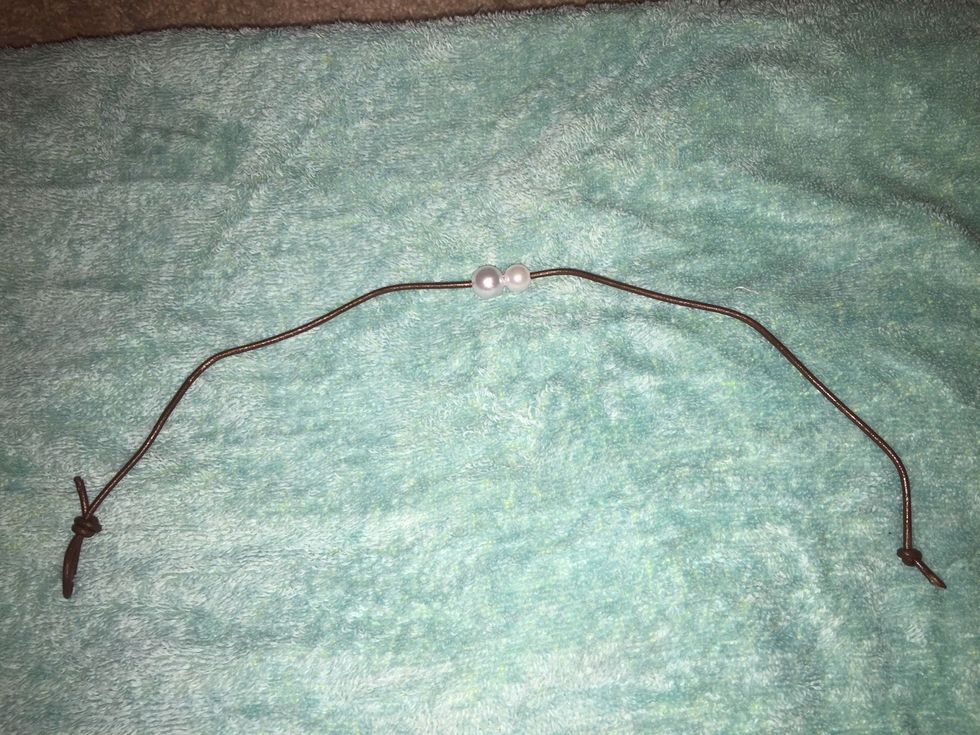 Feed both pearls onto the unknotted end of your cord (10 mm pearl first then the 8 mm pearl). Then once both pearls are on the cord make a small knot on the unknotted end to secure your pearls.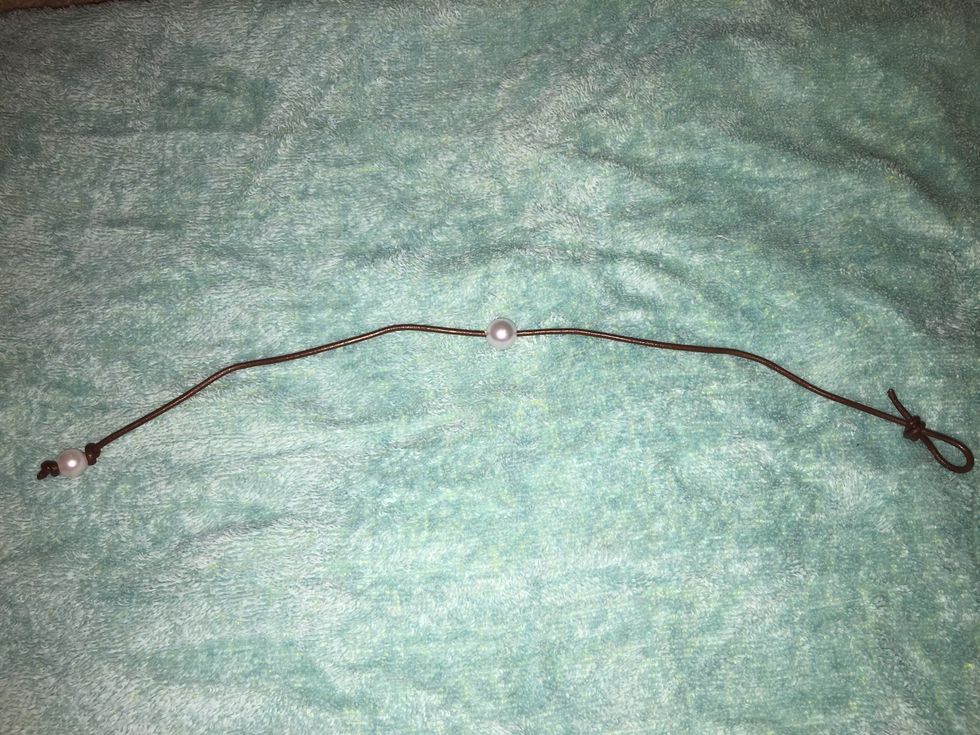 Slide smaller pearl up to the previously made knot and make another knot of the other side. Then slide the larger Pearl to the center of the cord.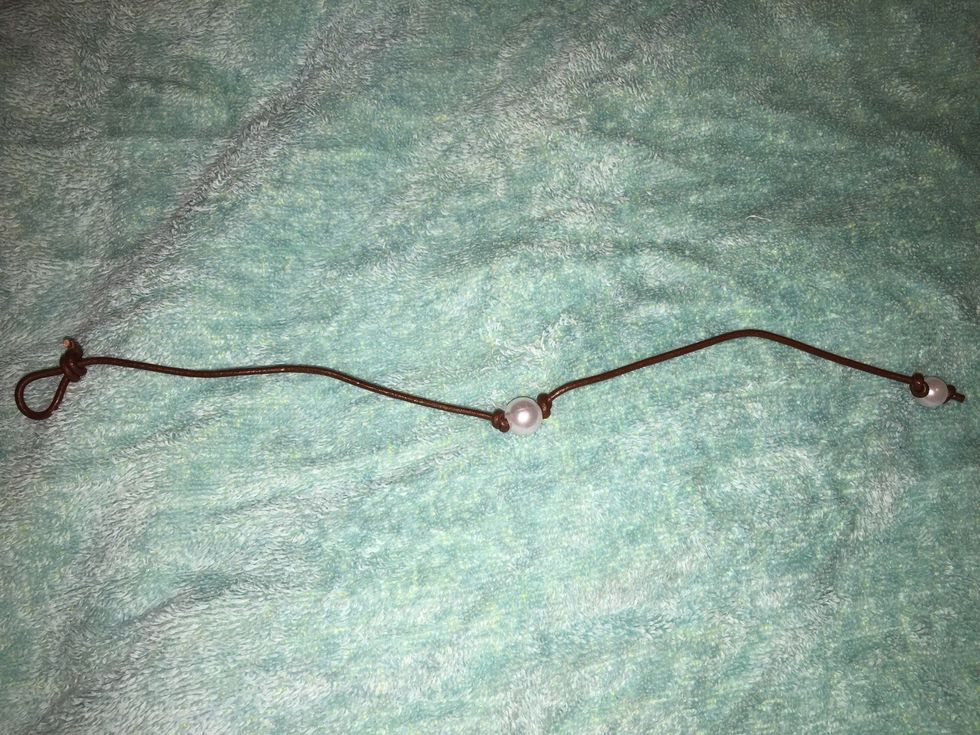 Once the larger Pearl is centered make a knot on both sides of the Pearl to secure it in the center. Feed the small Pearl through the loop and pull the loop to secure.Voila you have a trendy necklace!
Extra charms or pearls can be added if desired. Different color cord may be used. Different sized cord and beads may be used. This is just the most common design.
3.0m Leather Thread (any desired length or color)
1.0 Package of faux 10 mm pearls
1.0 Package of 8 mm faux pearls
Scissors
Extra charms and/or beads (if desired)
SUPPLIES CAN BE FOUND AT ALMOST ANY CRAFT STORE!!!