Make a Leather Cuff Bracelet With Relics
23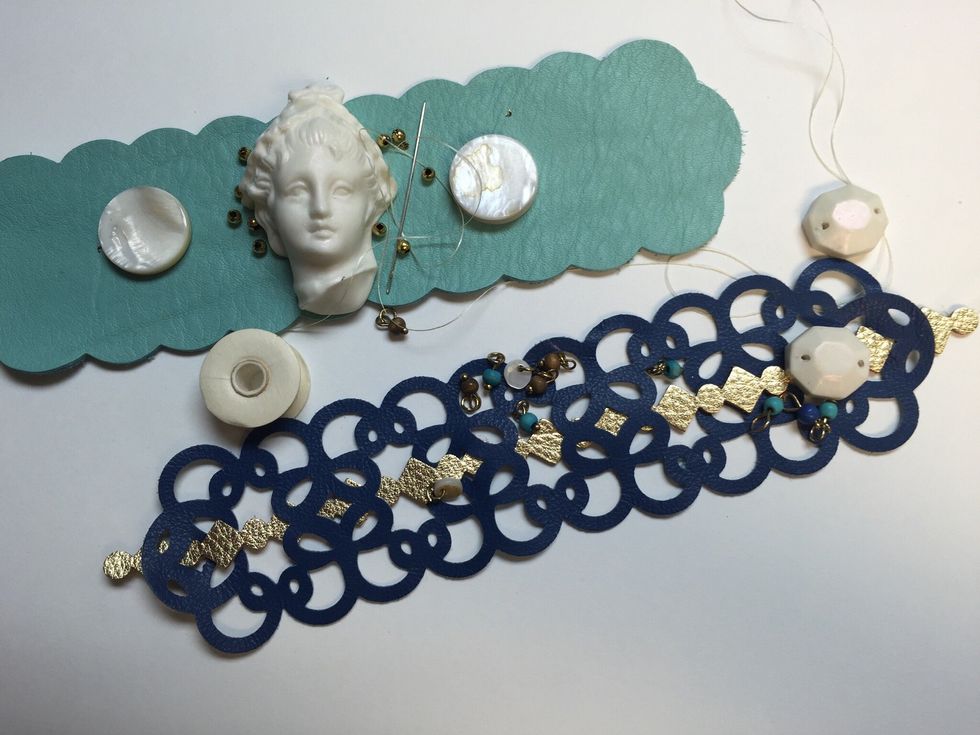 Gather your supplies. I already have my leather die cut.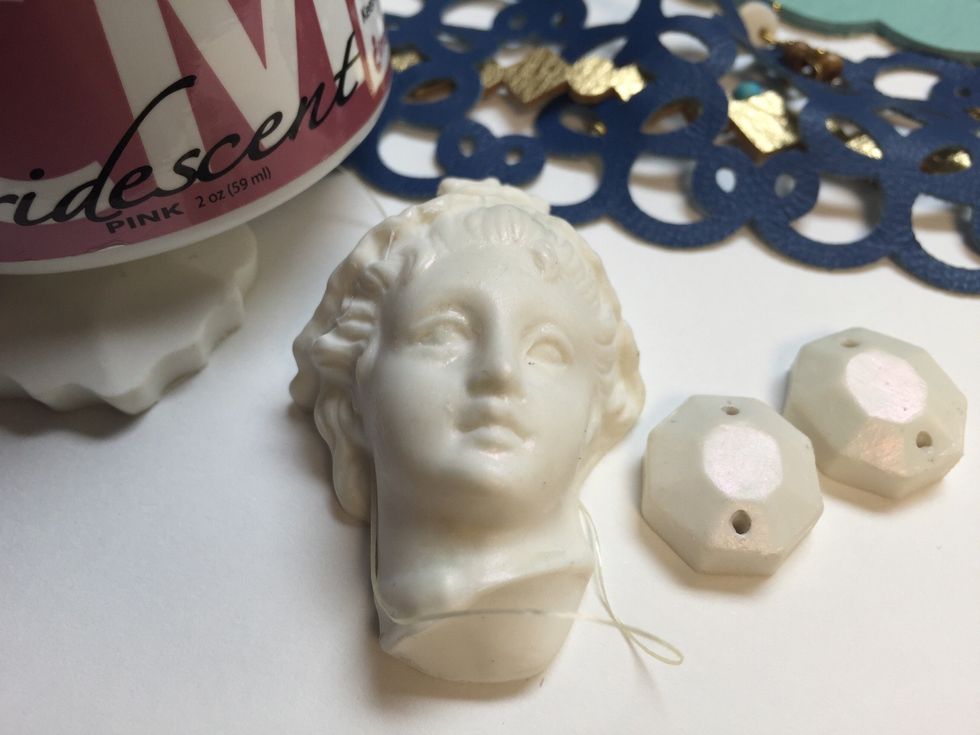 Give an iridescent medium to your Relics so they shine like motherofpearl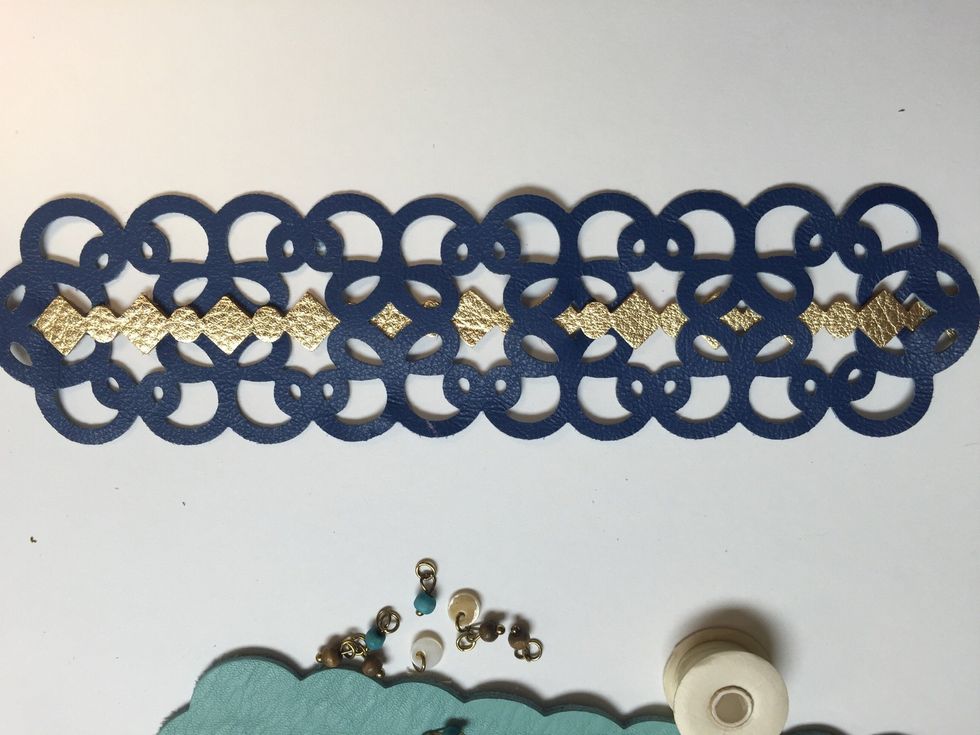 The gold small piece of leather was threaded in the open work design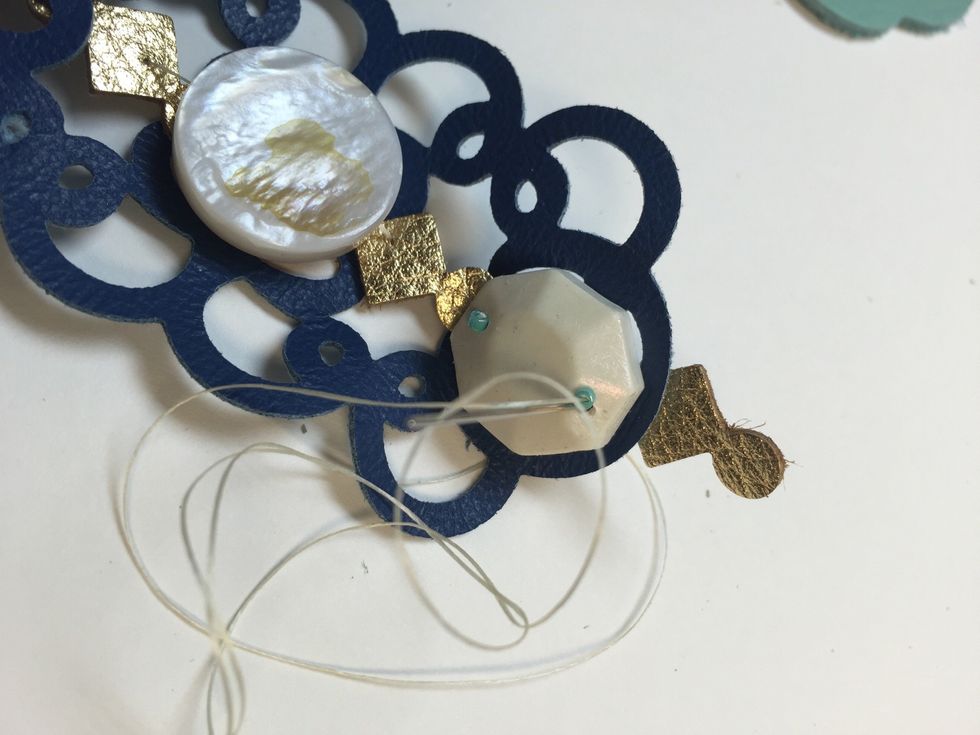 I attached my Relics with needle and thread directly on the leather and secured with glass beads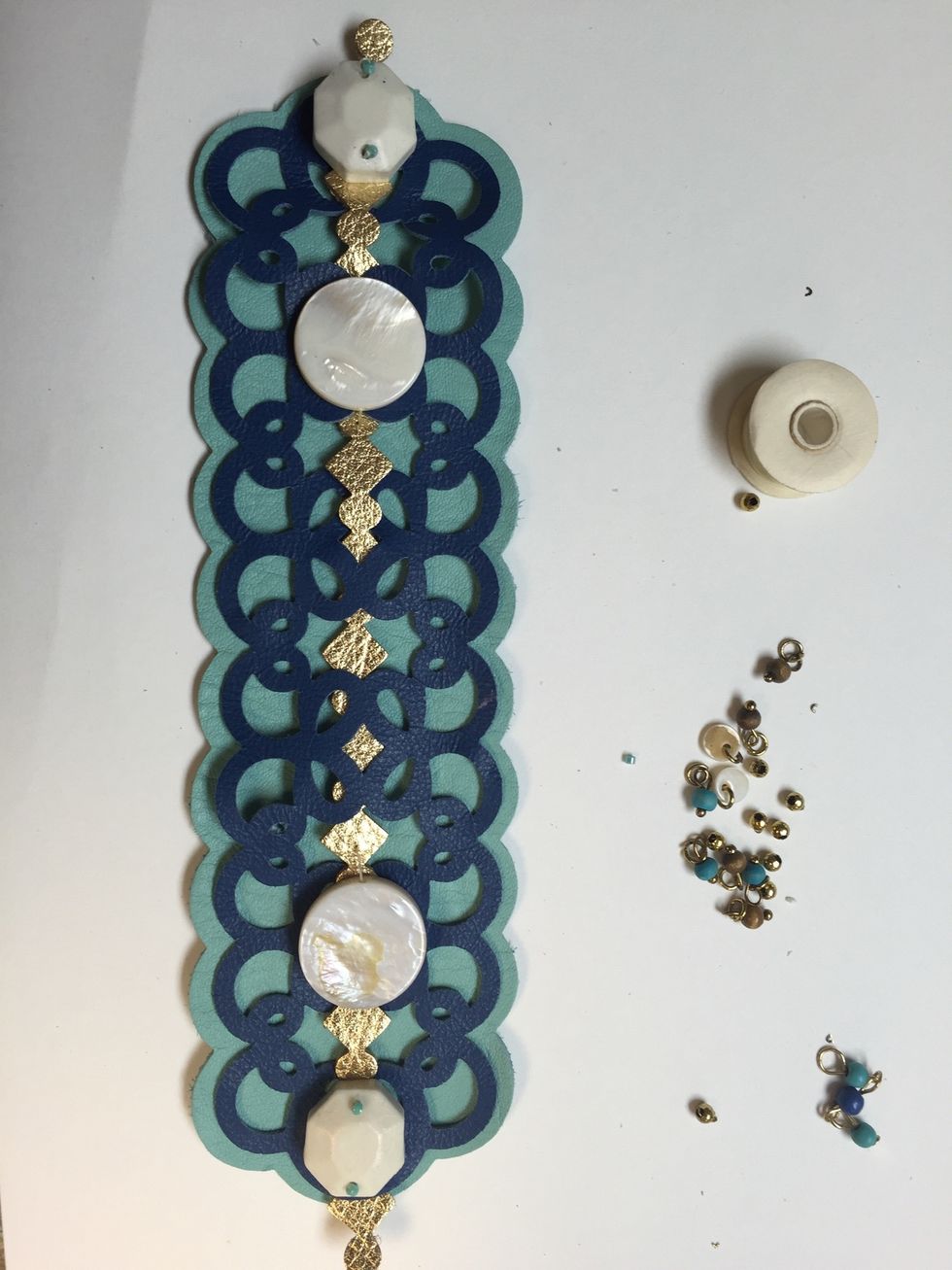 Next I threaded the mother of pearl disc beads also with the needle and thread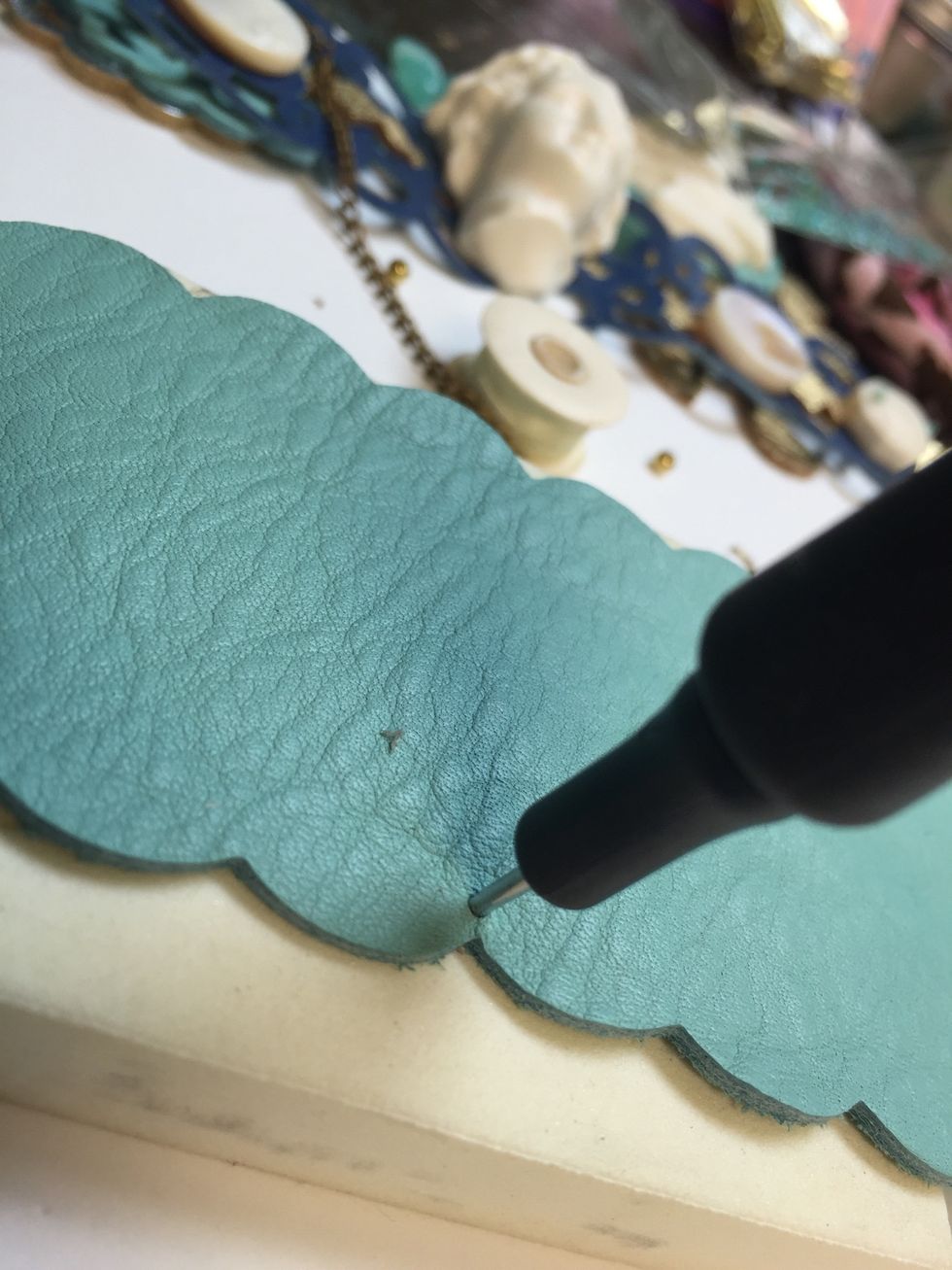 Using a piercer I punched tiny holes to dangle beads from the cuff ends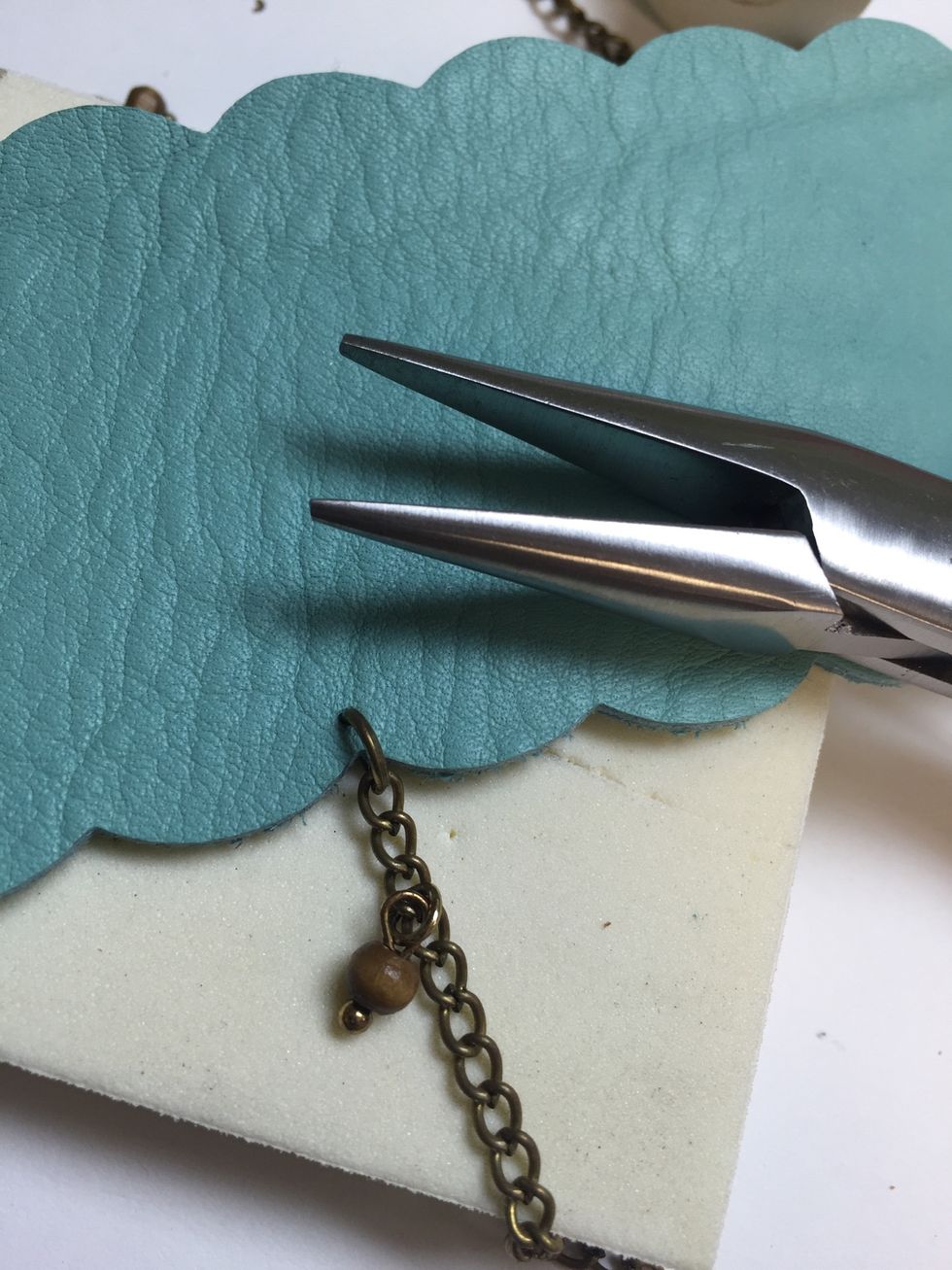 Using your plier secure your wire and chain. I added 3 different lengths for interest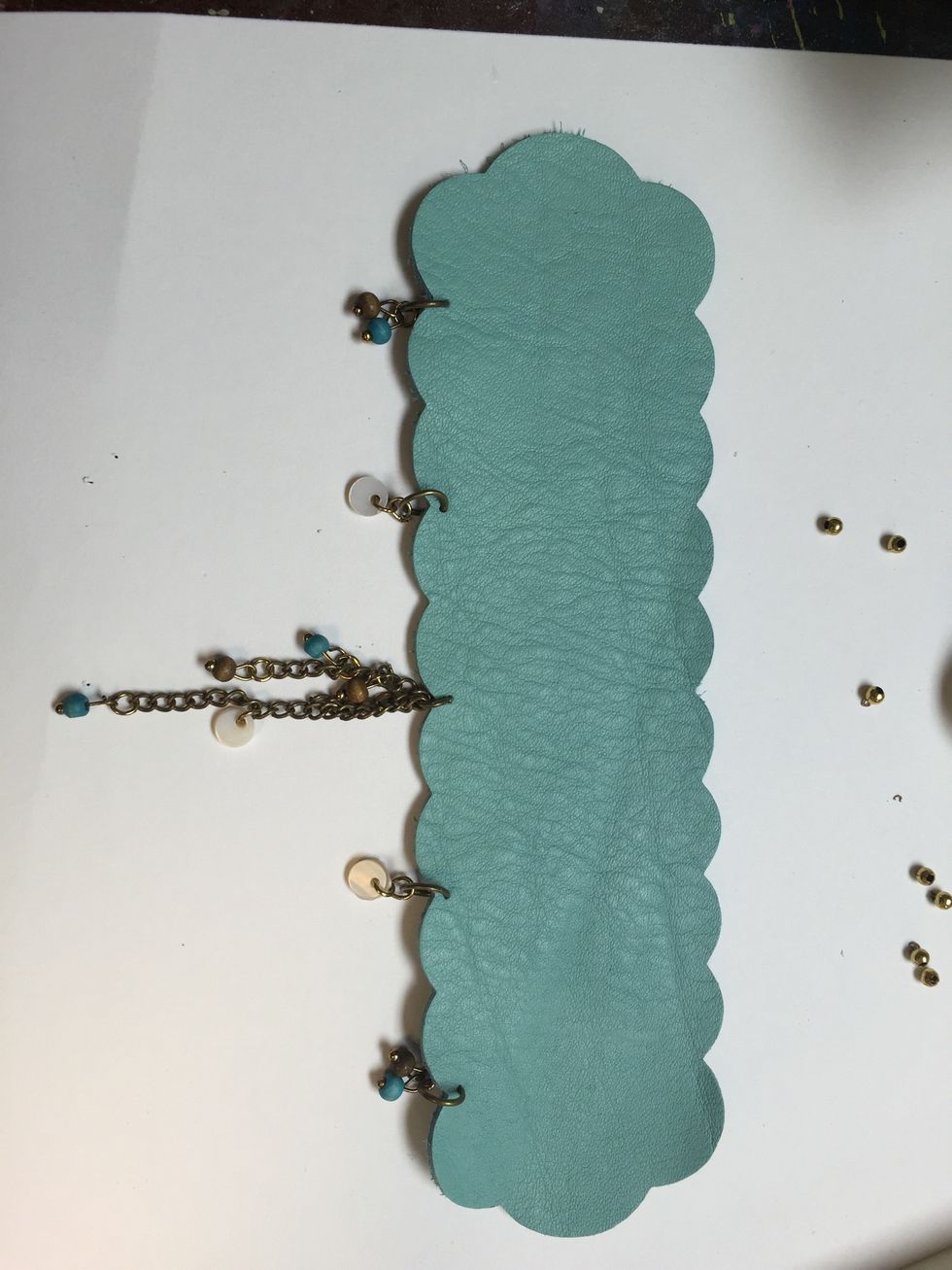 Continue piercing the leather to your liking I went with every other scallop. Then secure your beads
Now you are ready to attach the matching top portion. I decided to glue this part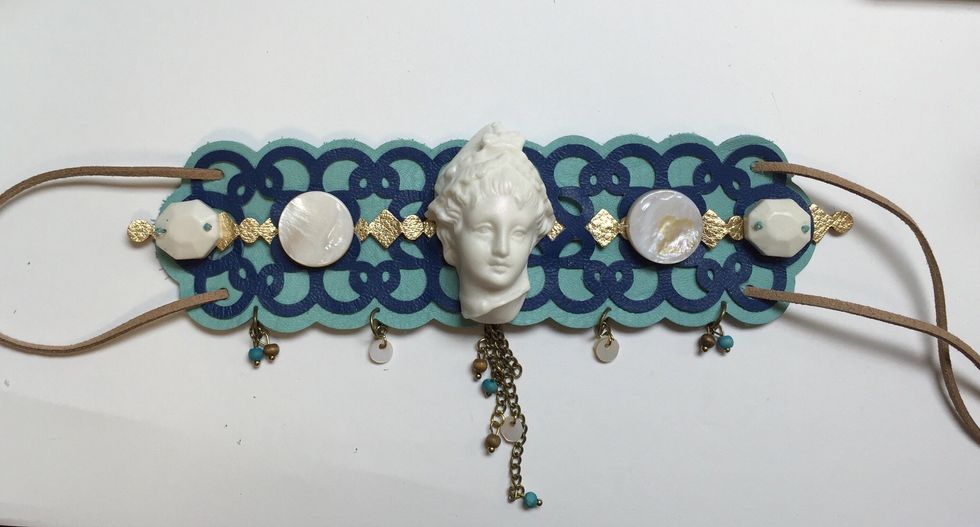 Add your Relic focal piece!
Enjoy your new bracelet!!!
Leather in two colors
Sizzix dies will be available in April 2016!
Relics and Artifacts
Mother of peatl beads
Wood beads
Jewelry basic tools
A yard oc leather cord
Leather glue
Needle and jewelry quality thread
Piercer
Milagros C Rivera
Entrepreneur, mixed media artist, scrapbooker, jewelry maker, random stitcher and lover of all things pretty!