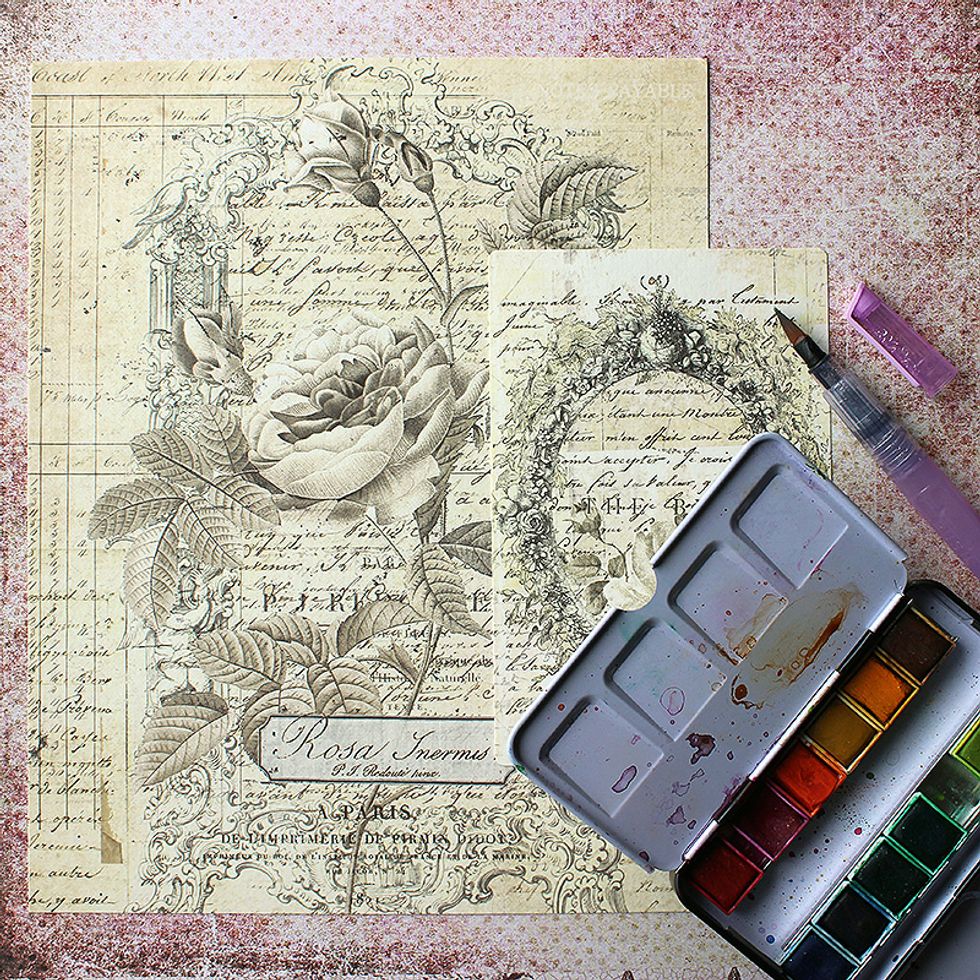 Start by choosing some sheets for the Paintables sets with similar flowers of designs. Color the patternes using watercolors and the detail water brush.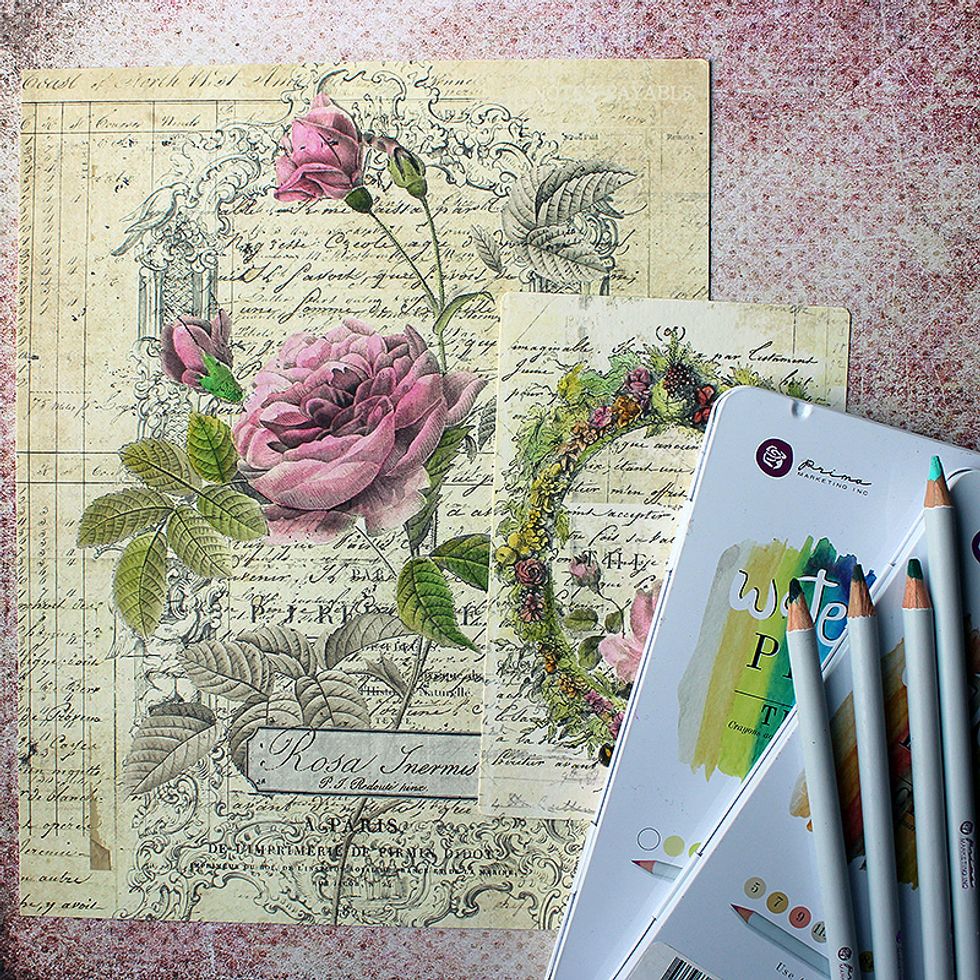 Add some finer details using the watercolor pencils. Add shadowing and details to the flowers and leaves. Let the design guide you and use darker colors to the places that are already colored darker.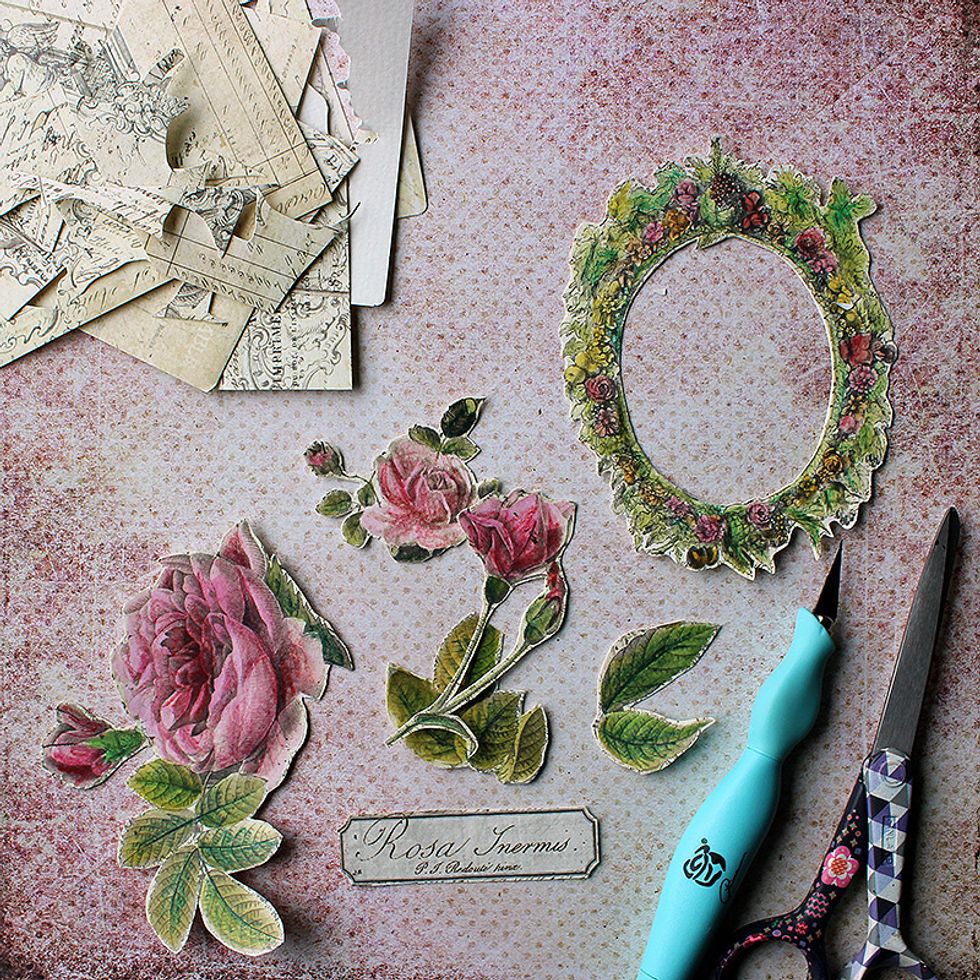 Cut the flowers and colored leaves from the sheets. Use a craft knife for the insides. Don't throw the extra pieces away!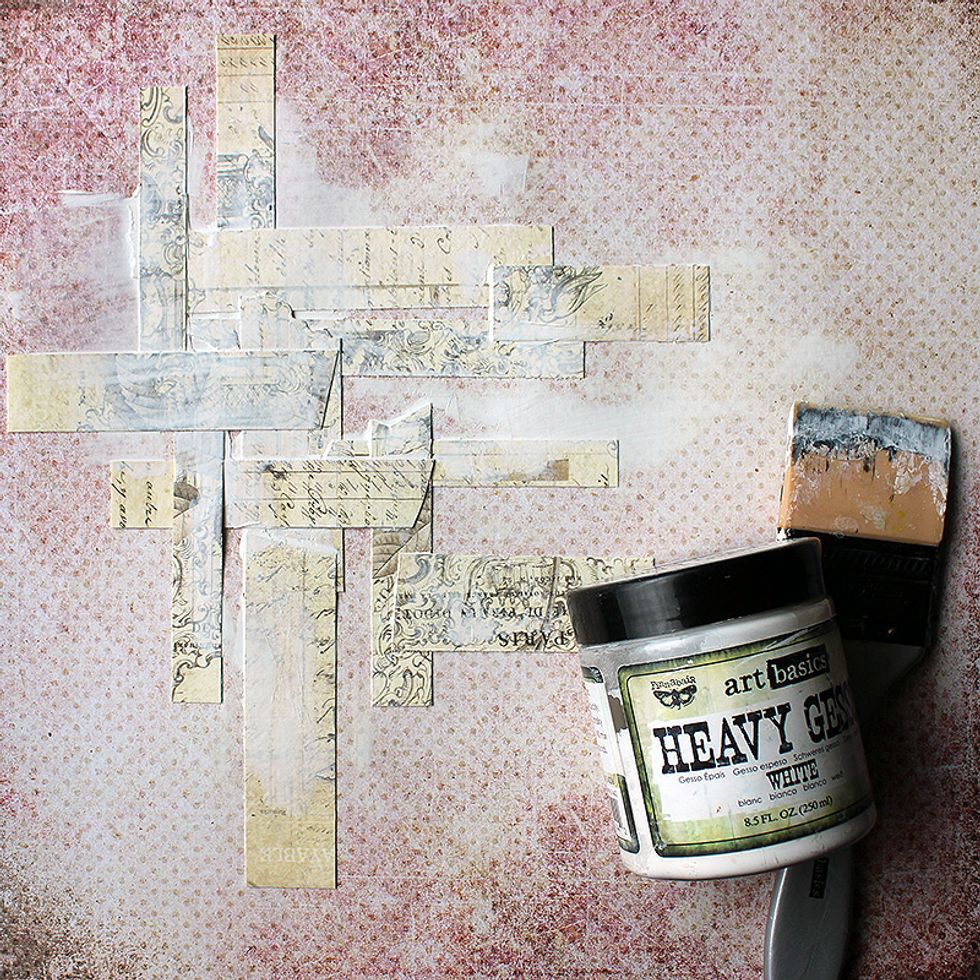 Cut the extra pieces you were left with in previous step to rectangles and layer them to your background. Then add a thin coat of white gesso on top.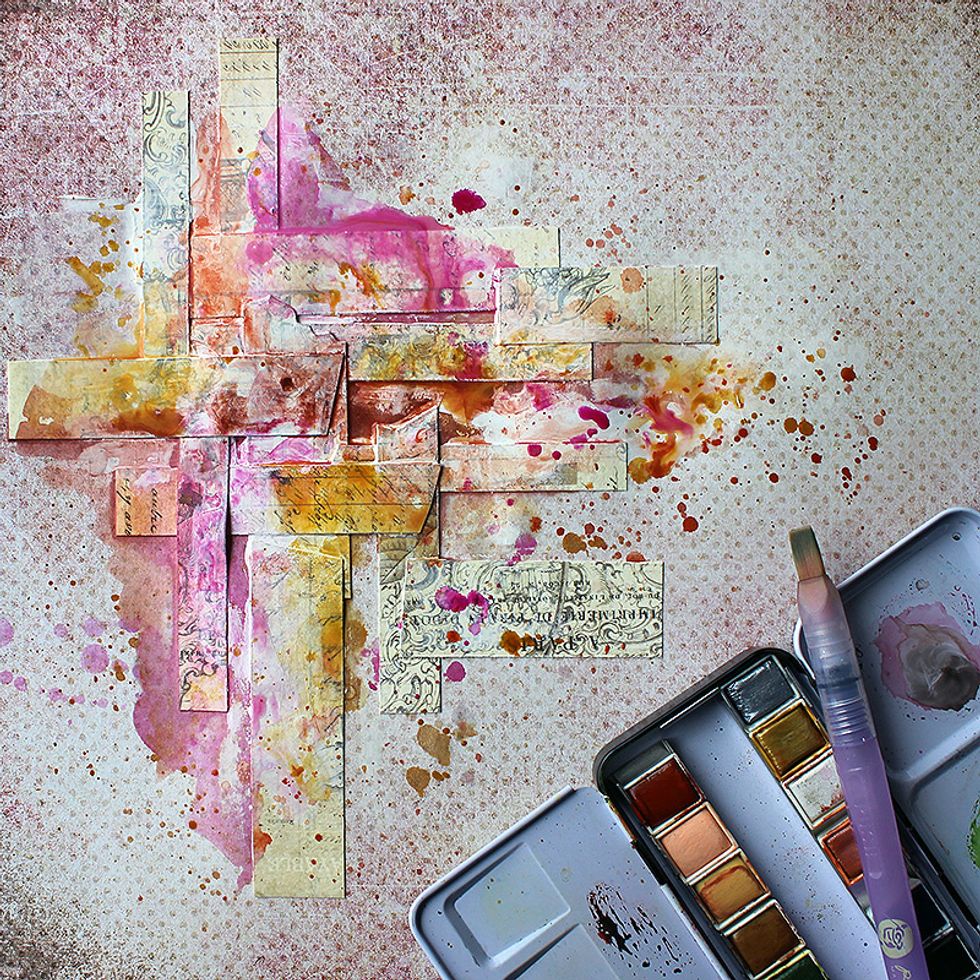 Paint the background using watercolors. Mix the colors and add those great metallic from the "Decadent Pies" set. Use the bigger, flat water brush set.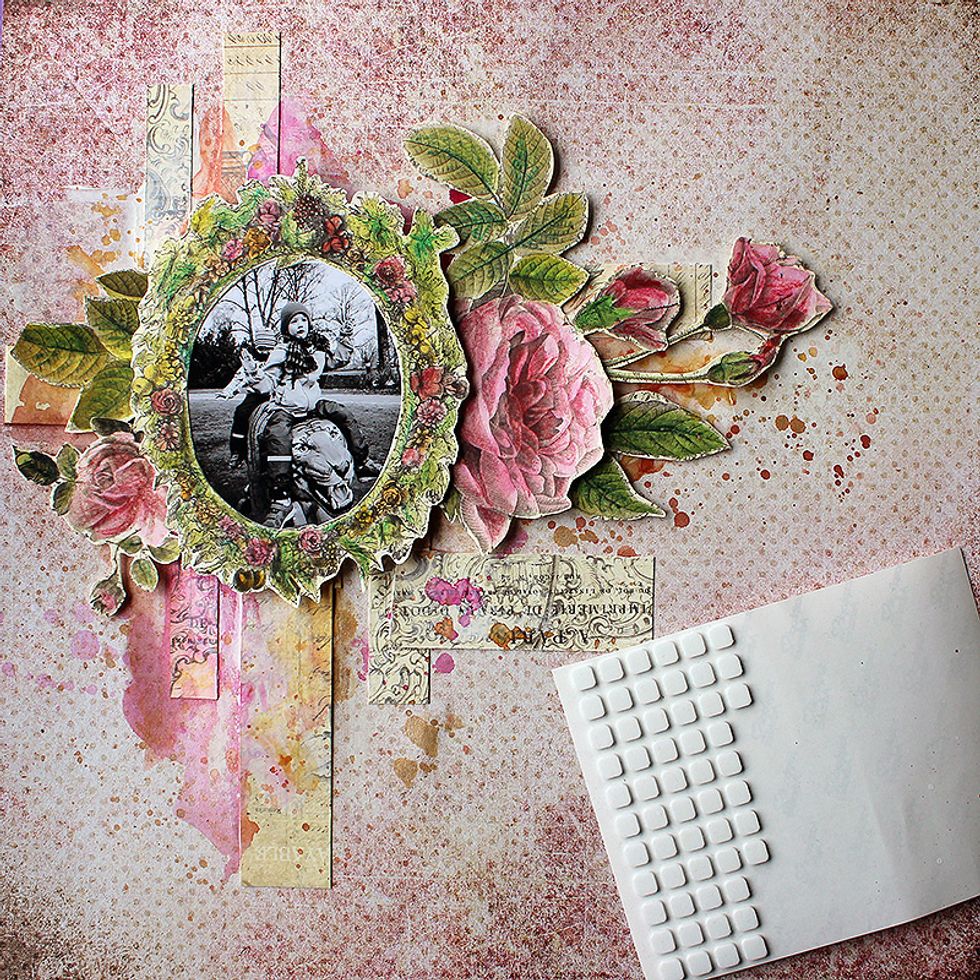 After drying start to build the layers. Attach the frame on top of your photo and use foam dots to adhere the frame and the flowers to the page. Make a cluster from the items.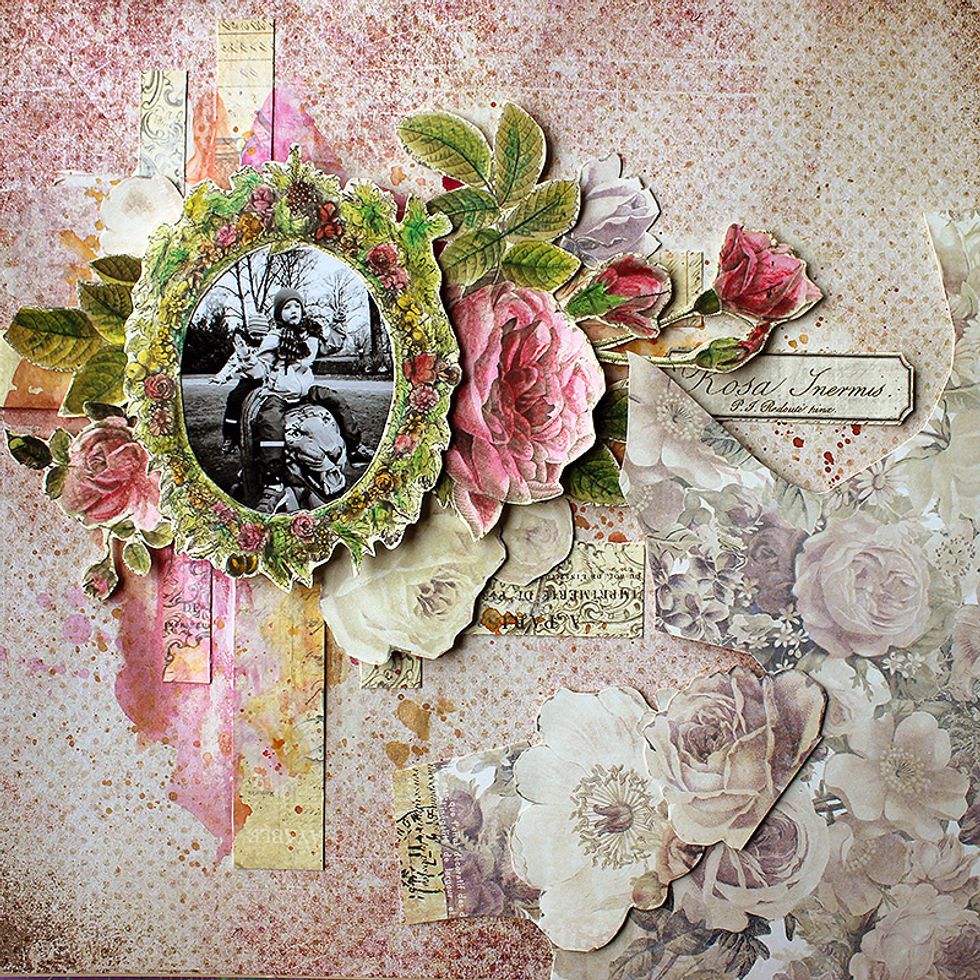 If you don't have enough flowers, cut some from the "Juste Toi, Moi et le Bleu Profond de la Mer" 12x12 sheet. As they are neutral they will fit to any color scheme you have used so far.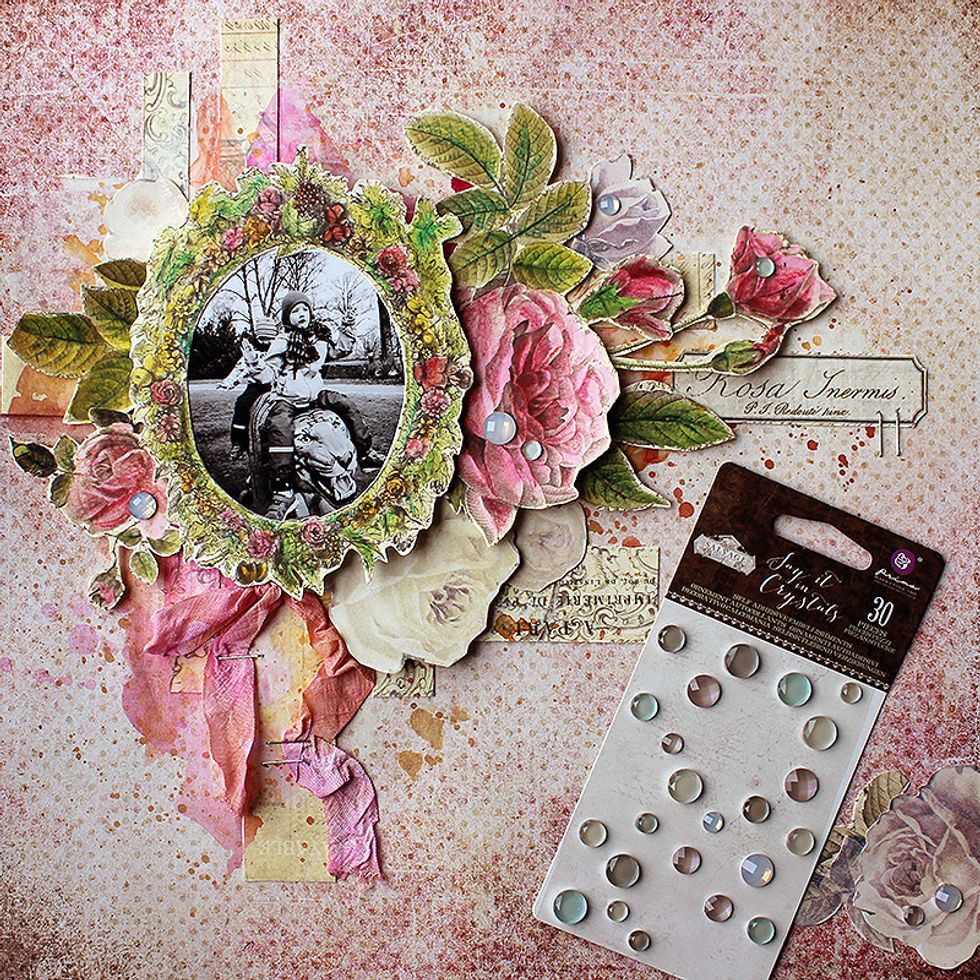 Add some details to the page – like "dew drops" to the flowers using the Salvage District crystals and a piece of seam binding colored with watercolors.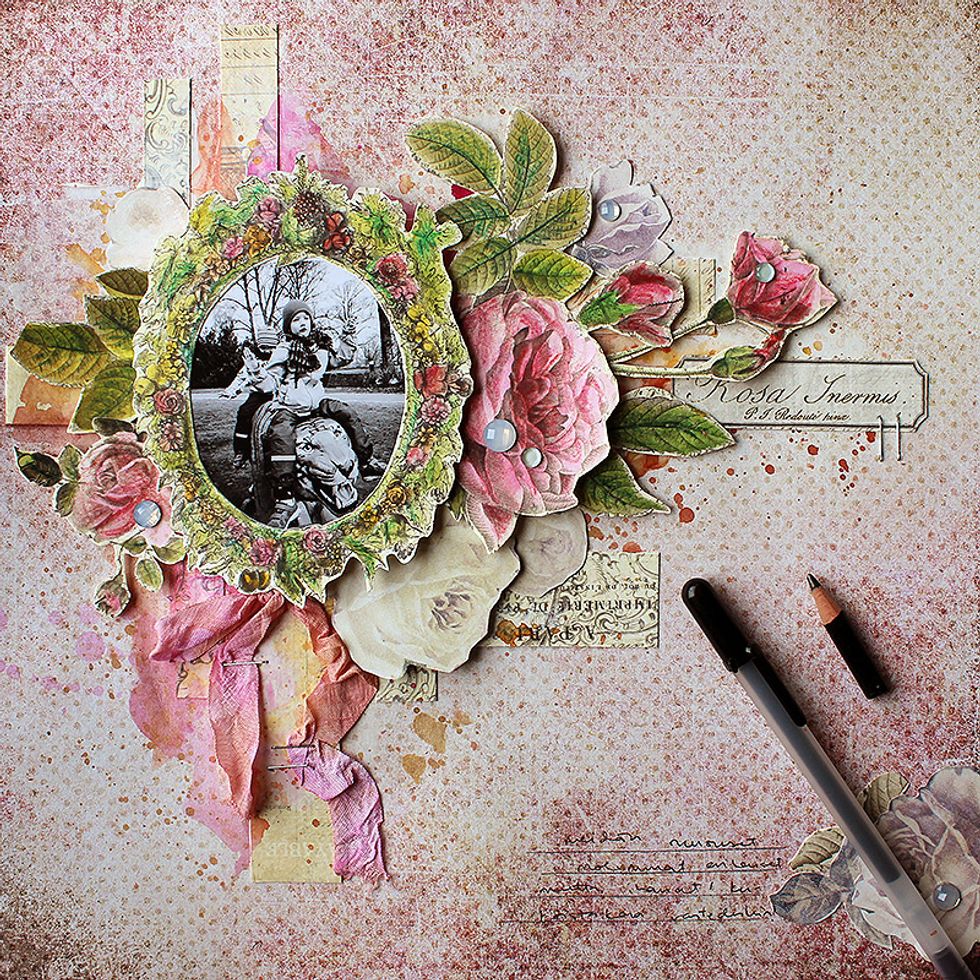 Finish your layout with the journaling – use a pencil to draw some guide lines for your text. They also work as a design element.
990824 – Tales of You and Me Belles Melodies...
990794 – French Riviera Juste Toi, Moi et le...
814274 – Paintables Nostalgic Reflections
814250 – Paintables Belle Fleur
584788 – Salvage District SIIC
584276 – Watercolor Set Decadent Pies
584269 – Watercolor Set Tropicals
576691 – Watercolor Pencils Scenic Route
576714 – Watercolor Pencils The Basics
961442 – Heavy Gesso White
963880 – Silicone Brush 2"
585891 – Water Brush Set
580421 – Water Brush set
890964 – Craft Knife
Prima Marketing
Prima Marketing, Inc. is an established leader in flower embellishments in the scrapbooking and crafting industries!