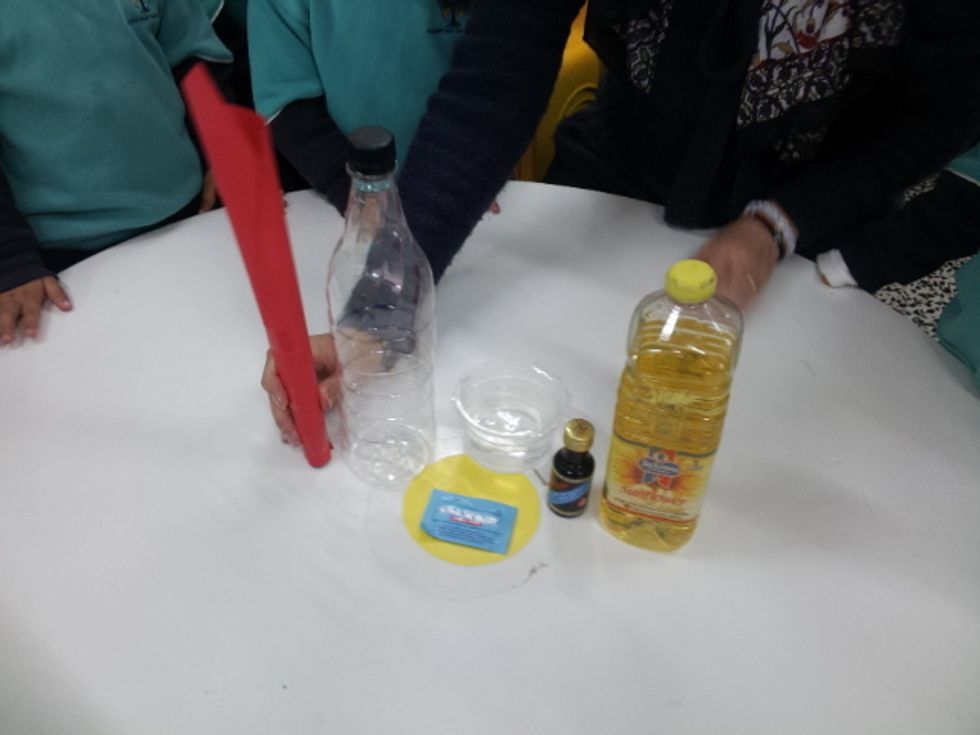 these are the ingredients needed.....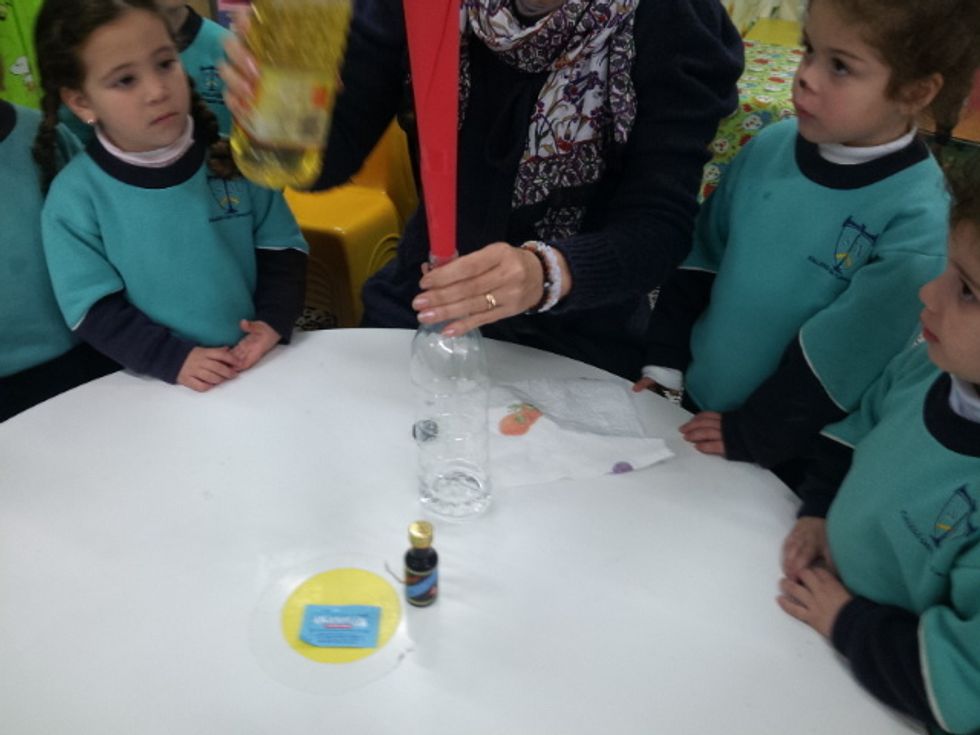 Place the home made funnel into the bottle and pour in the water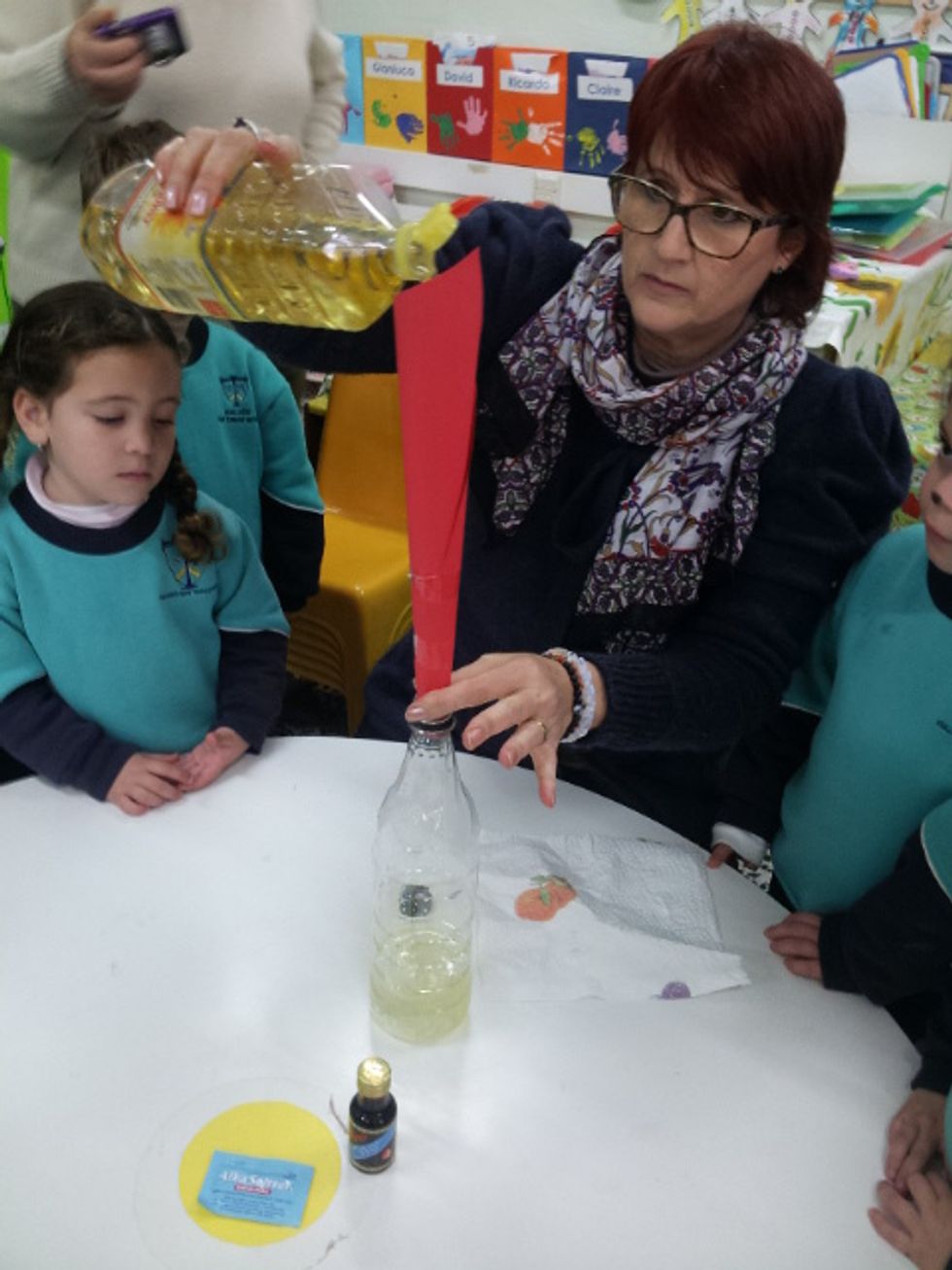 Next add the oil slowly so as not to spill any out of the bottle....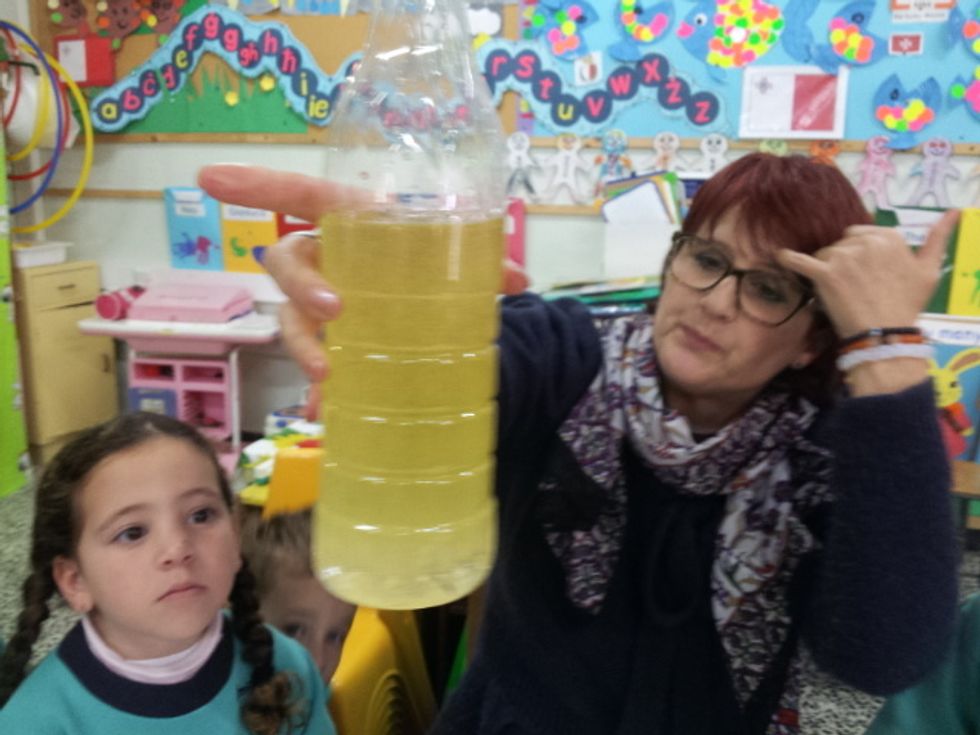 Wait a few moments to watch the oil settle on top of the water. The reason that water and oil do not mix is that oil is denser than water.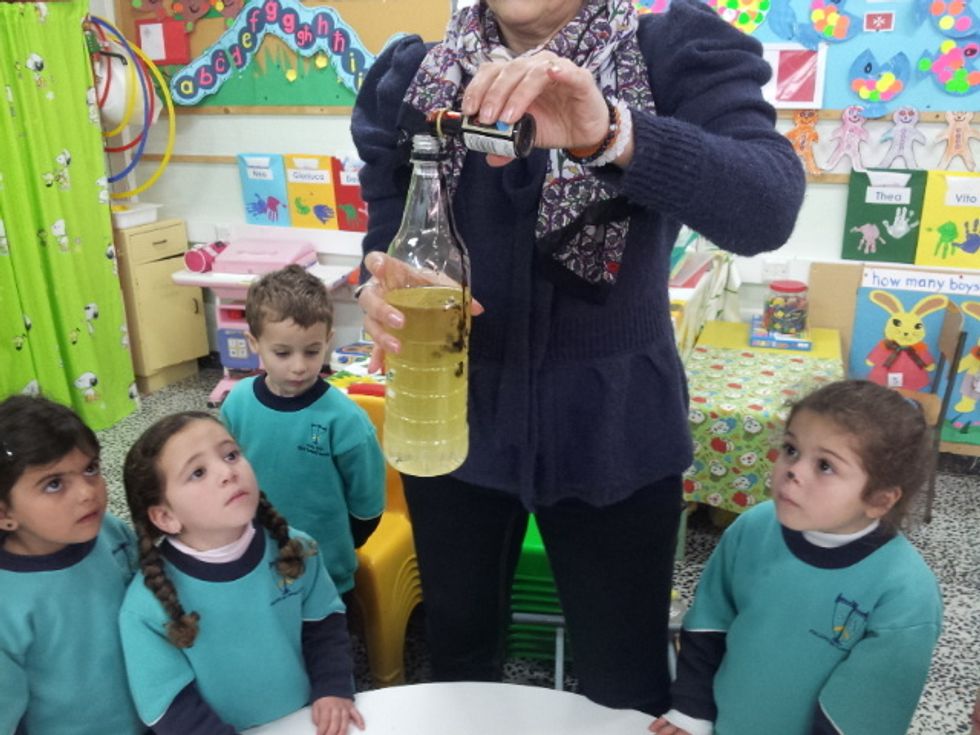 Add the food colouring.....we chose red but any colour can be used.....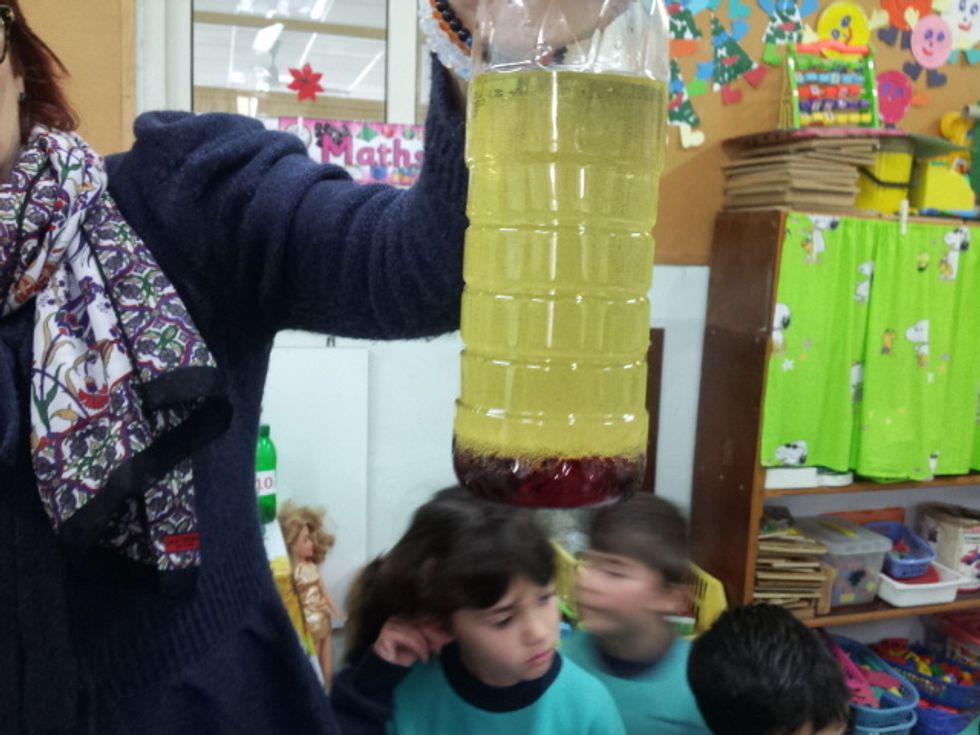 watch the food colouring settle down in the water......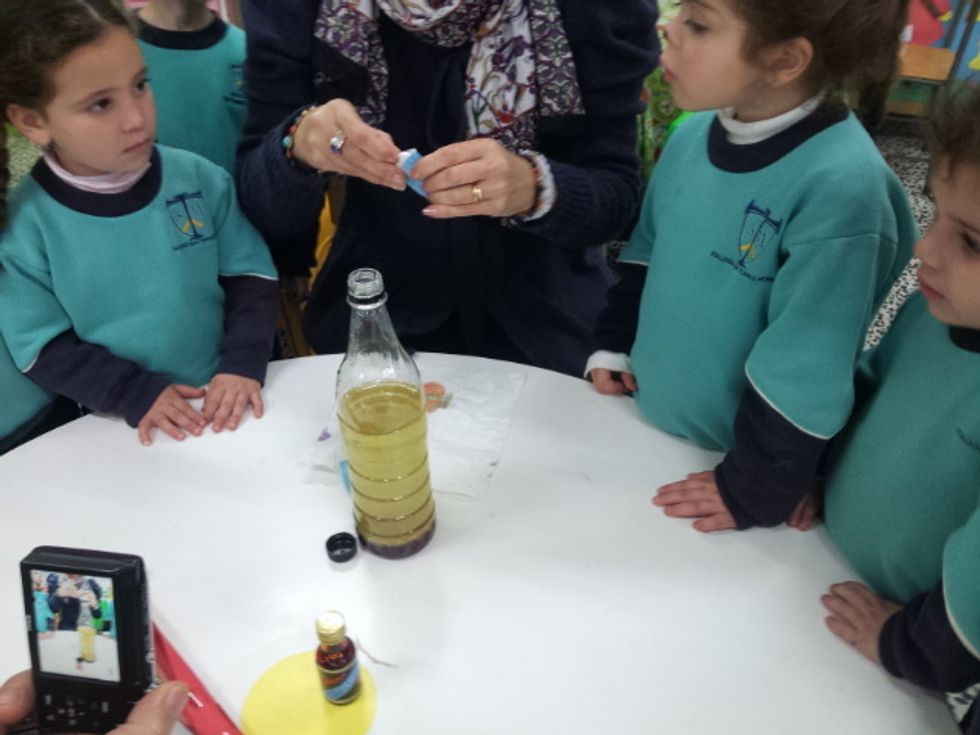 Next add the alka seltzer tablets.....the more added the more bubbles you have....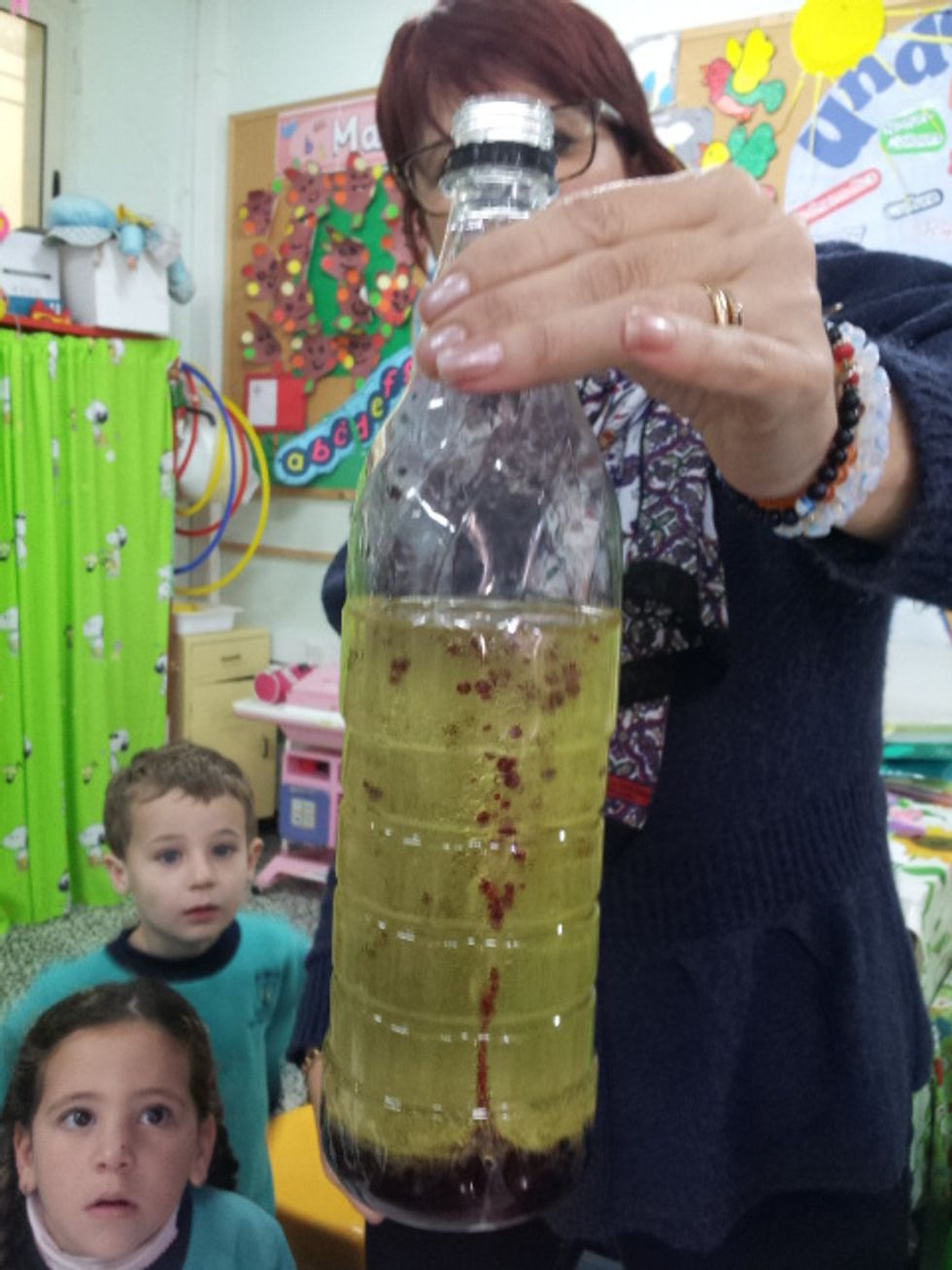 Watch the air bubbles travel up into the oil ..... Observe the children's faces.....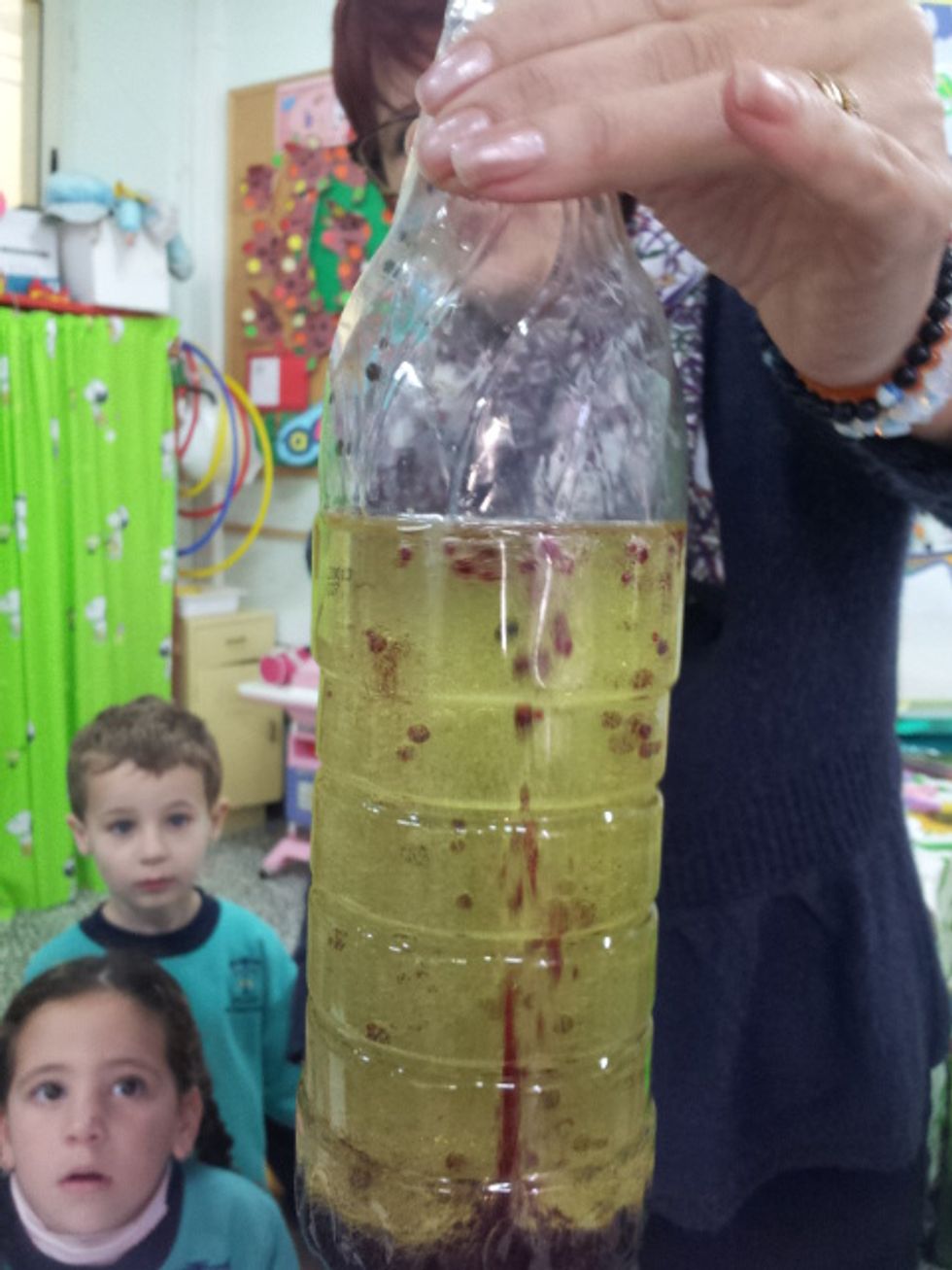 We kept adding alka seltzer tablets.....how enchanting!!!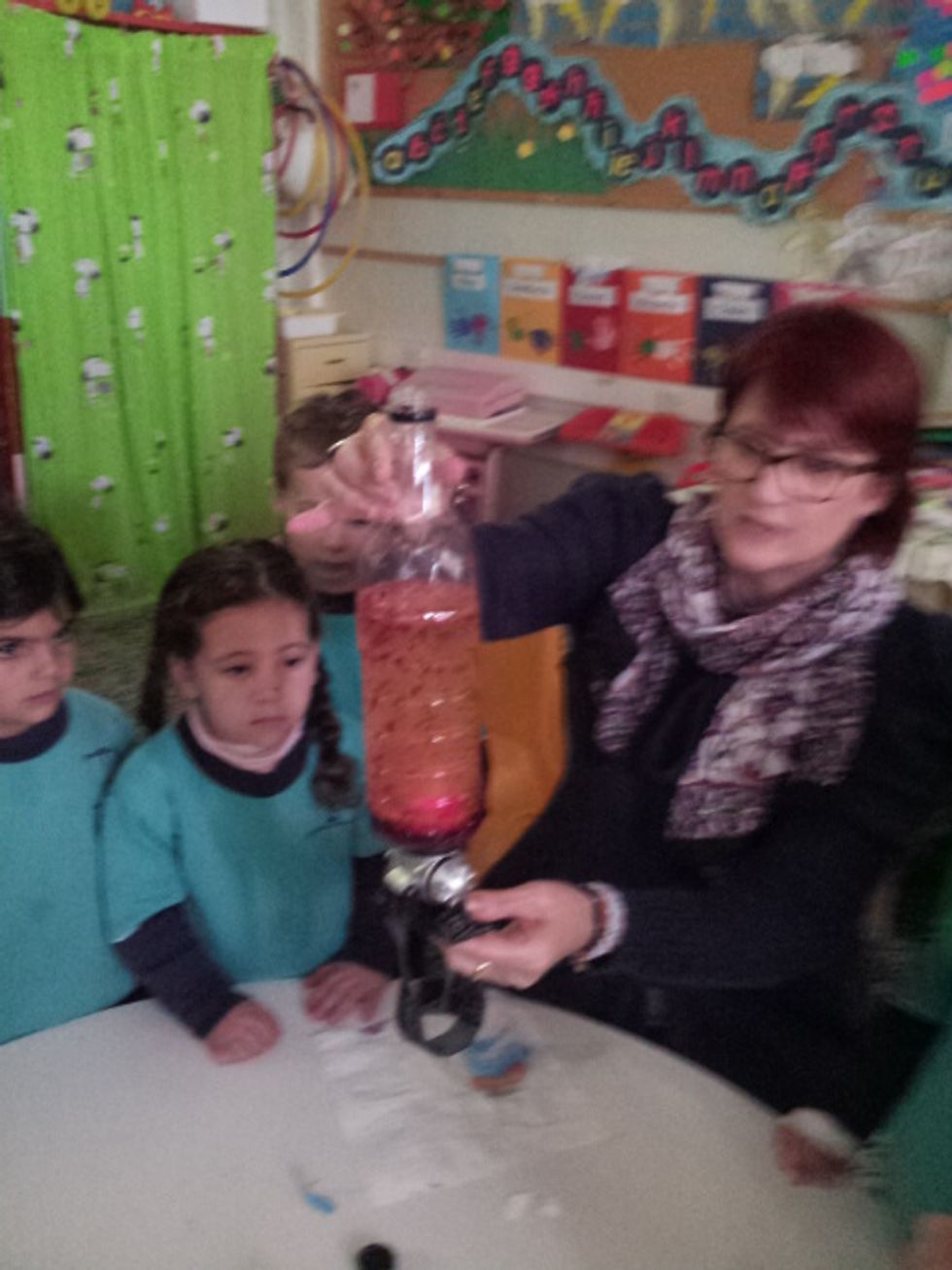 We used a flash light from underneath to see different effects......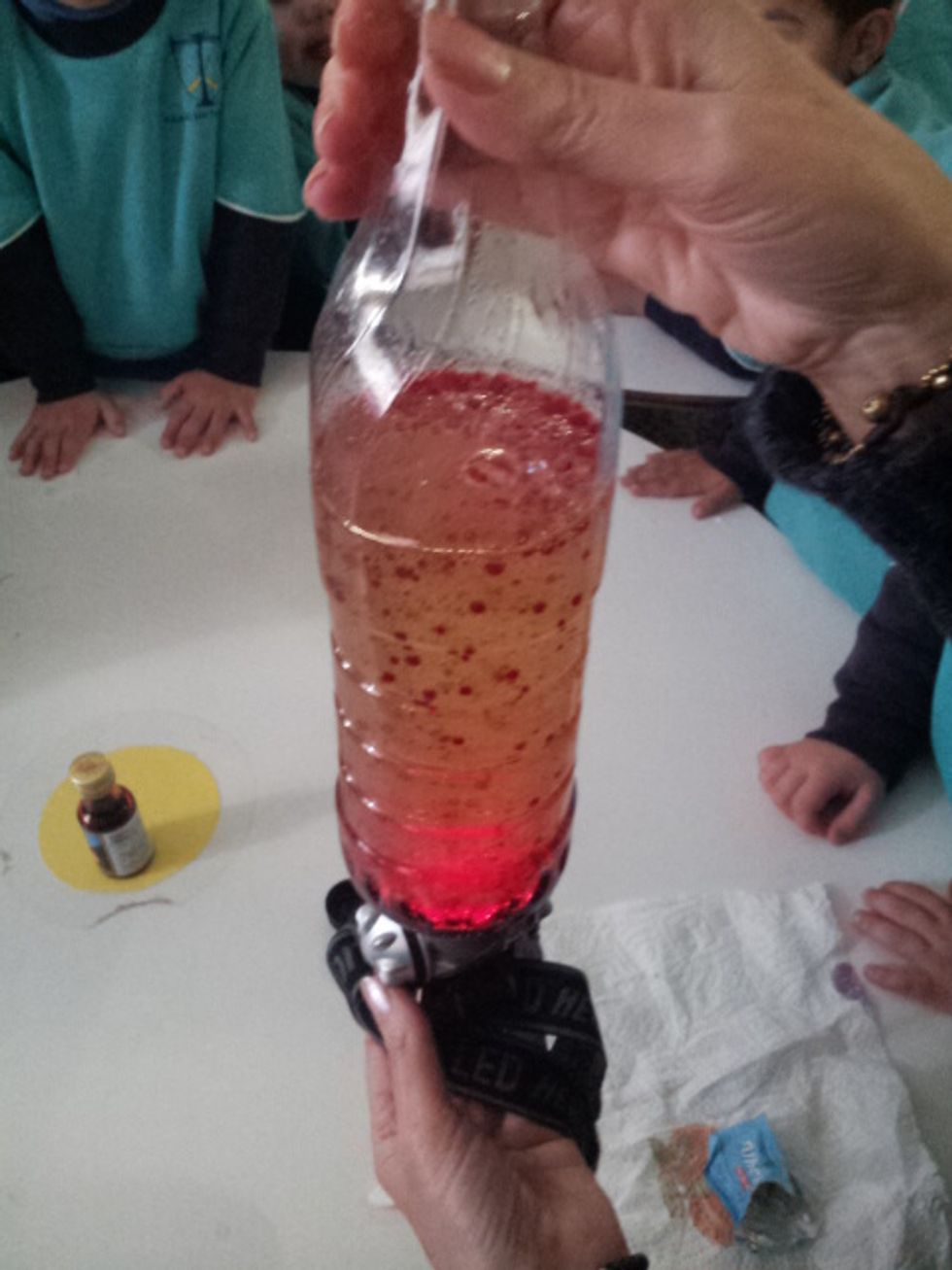 ooooh look at the lava lamp!!!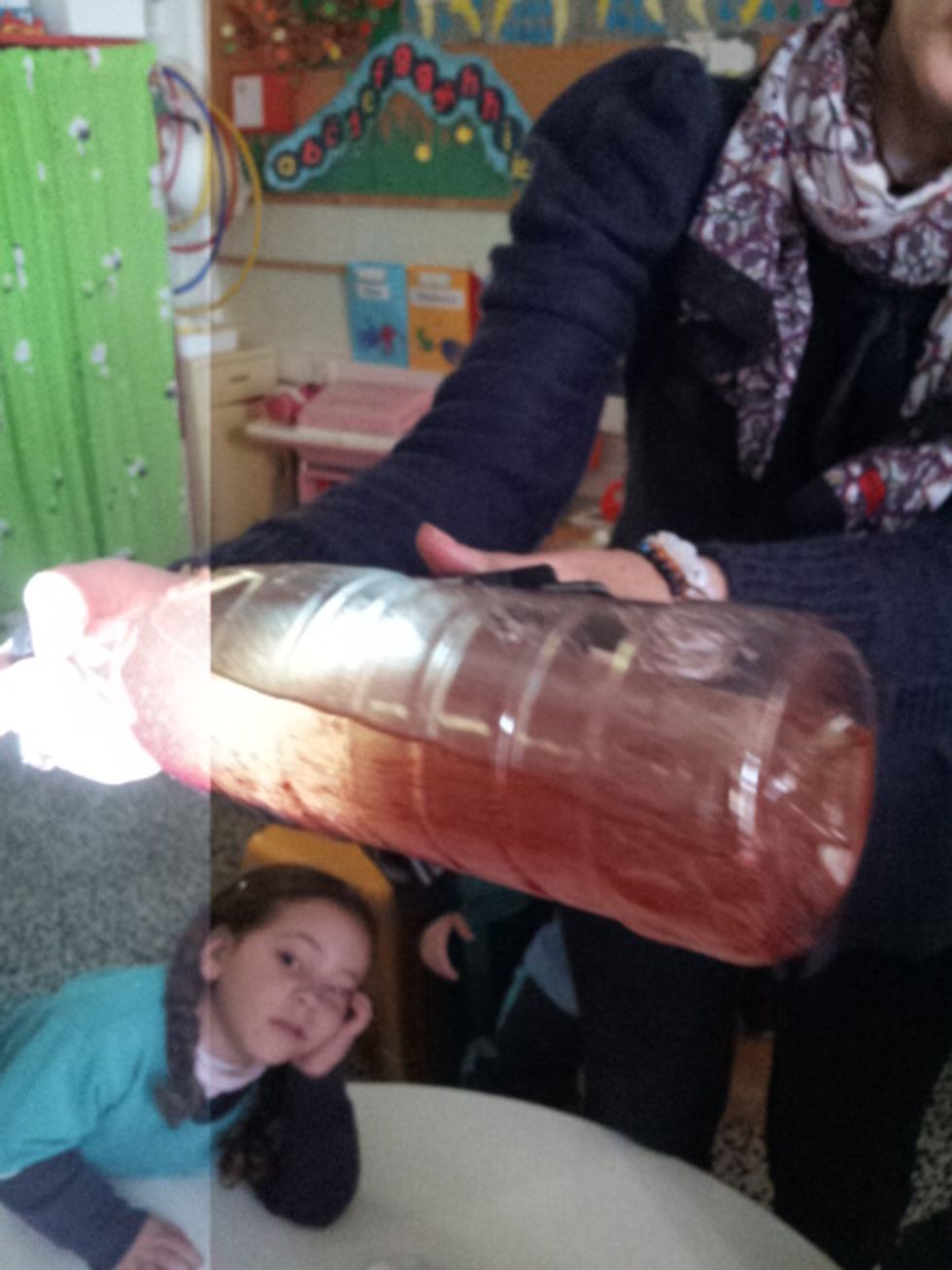 we even shook the bottle to see what happens......
Left standing to observe the oil resettling once again on top of the oil......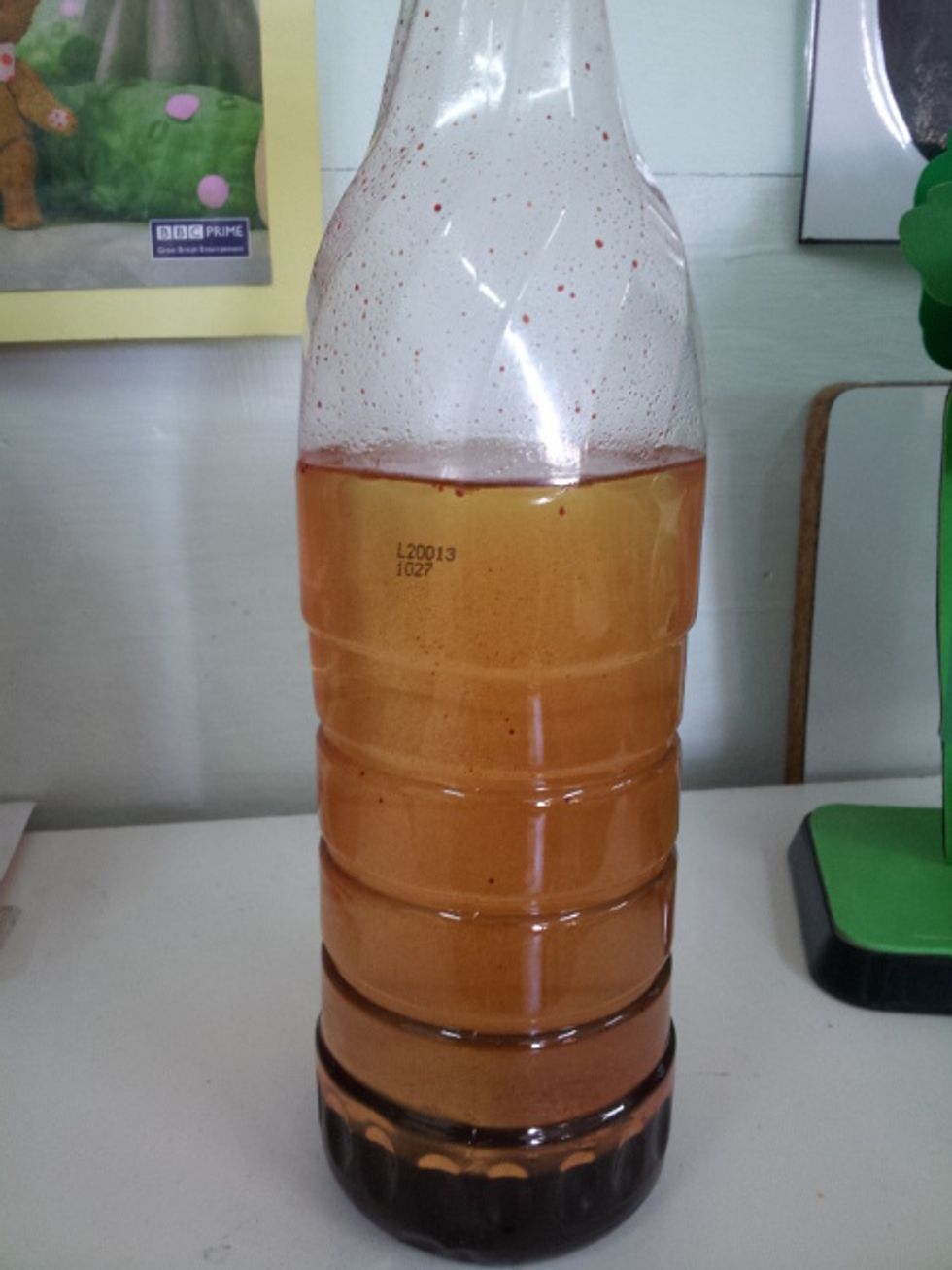 Later on we will add some more alka seltzer tablets to watch the bubbling process over again!! The End
1.0c water
1.0l vegetable oil
1.0tsp food colouring
8.0 alka seltzer
1.0 funnel
1.0 transparent bottle