Make a Latte With a N'Espresso Lattissima
365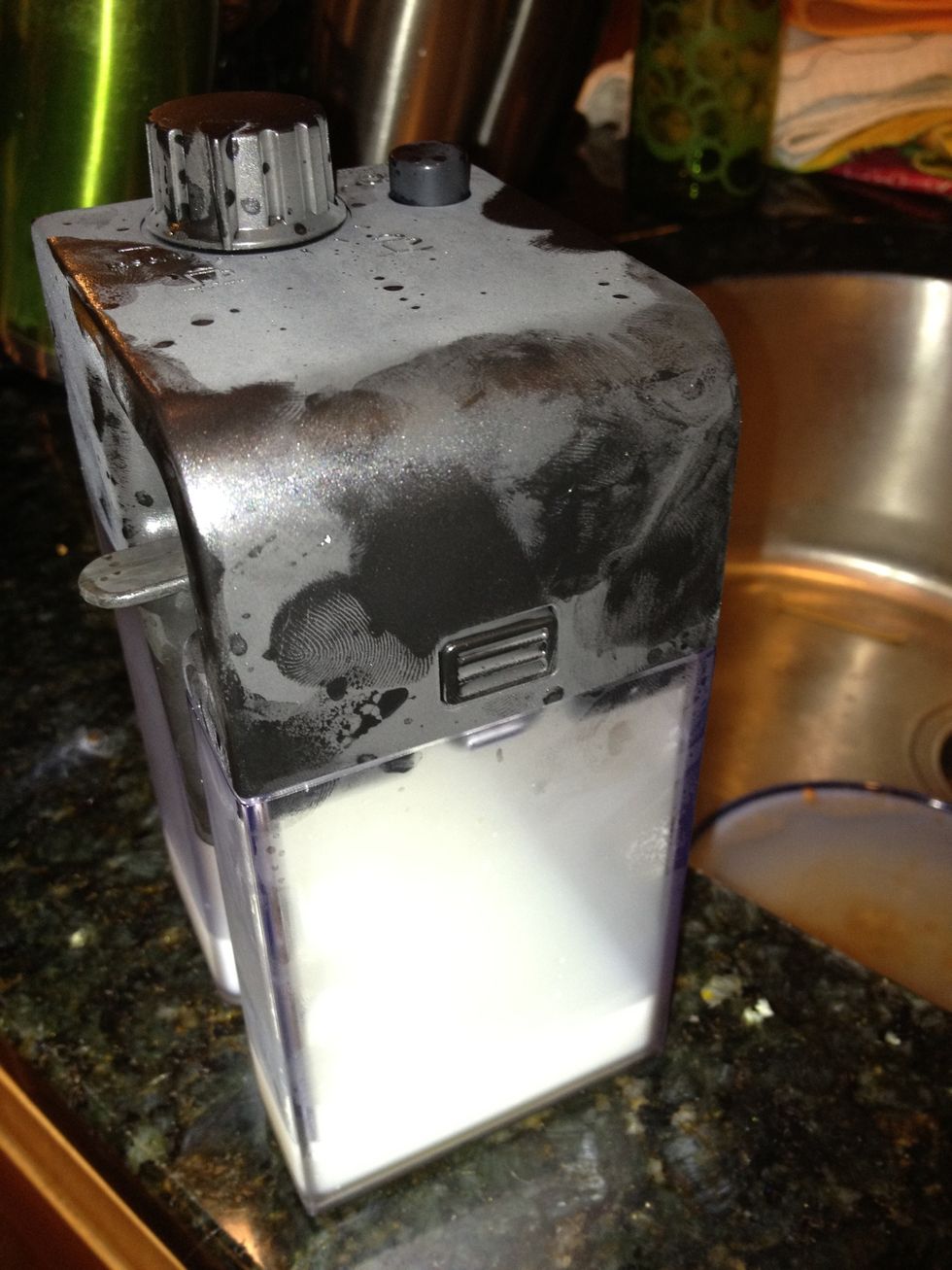 Take milk container out of refrigerator. Locate ribbed tab on front. This is what you will press to take off the top.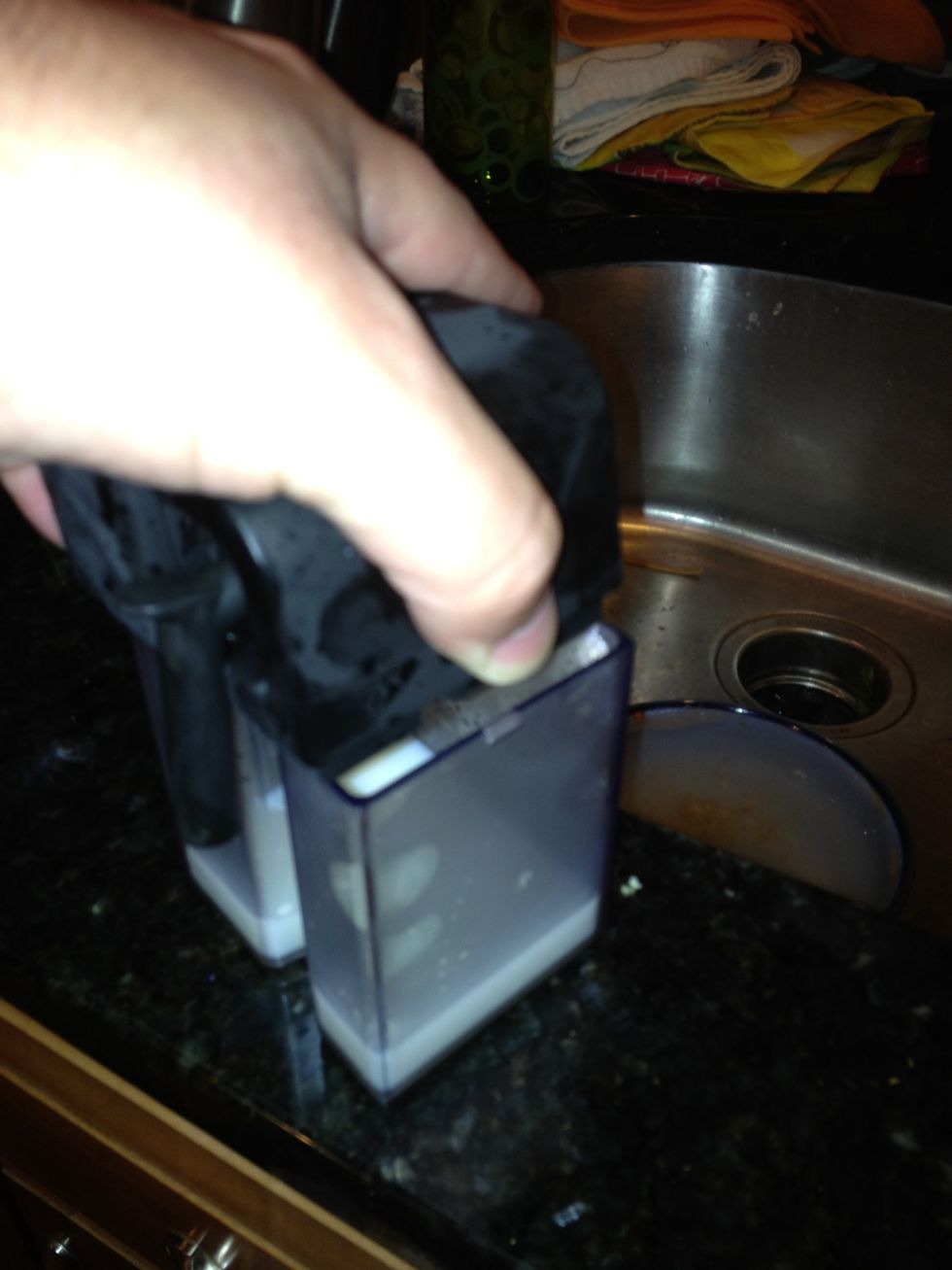 Take off top by pressing run tab and lifting black apparatus off of clear milk container.
Add milk if needed.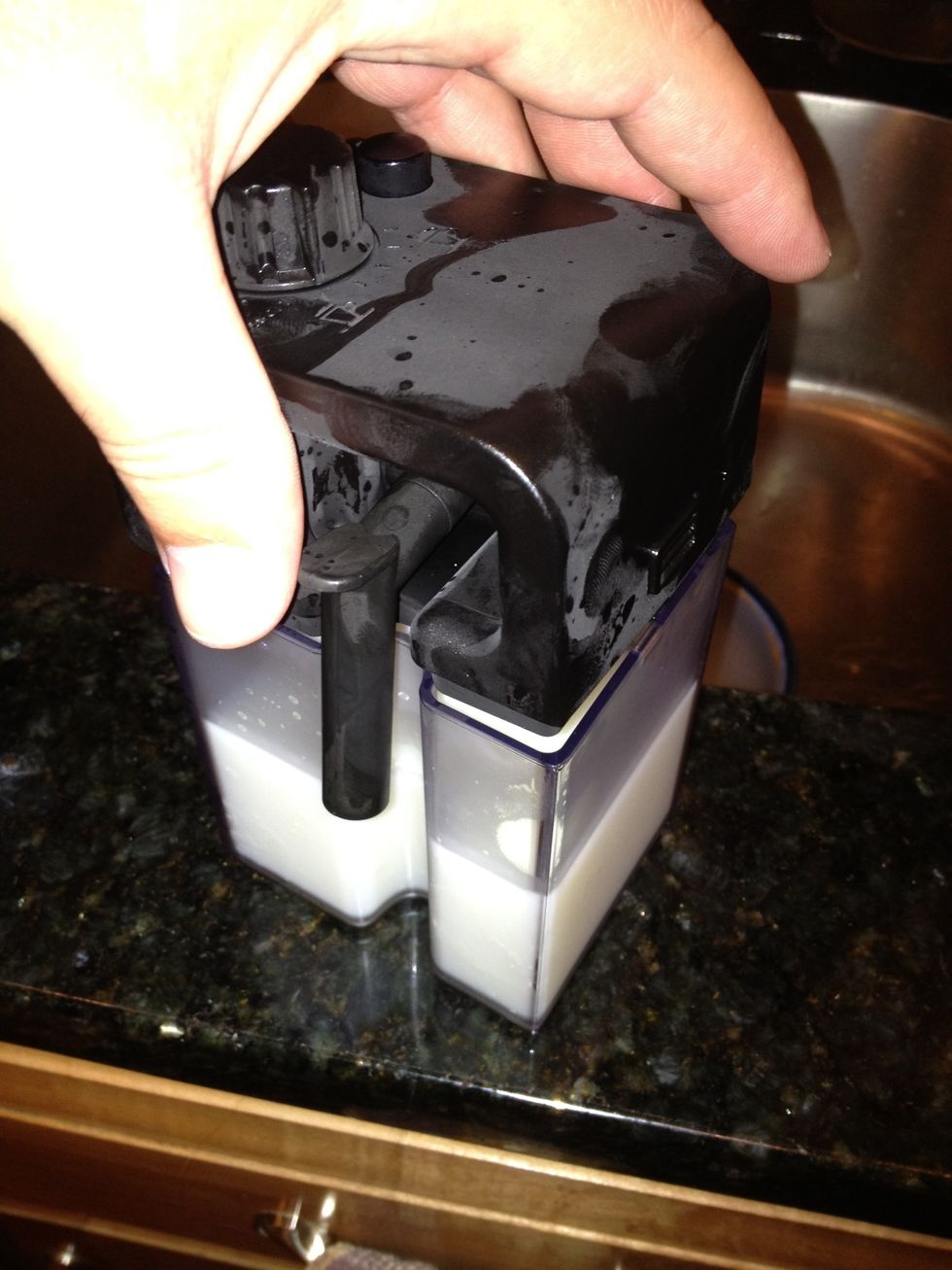 Replace top. Ensure that spout fits in groove.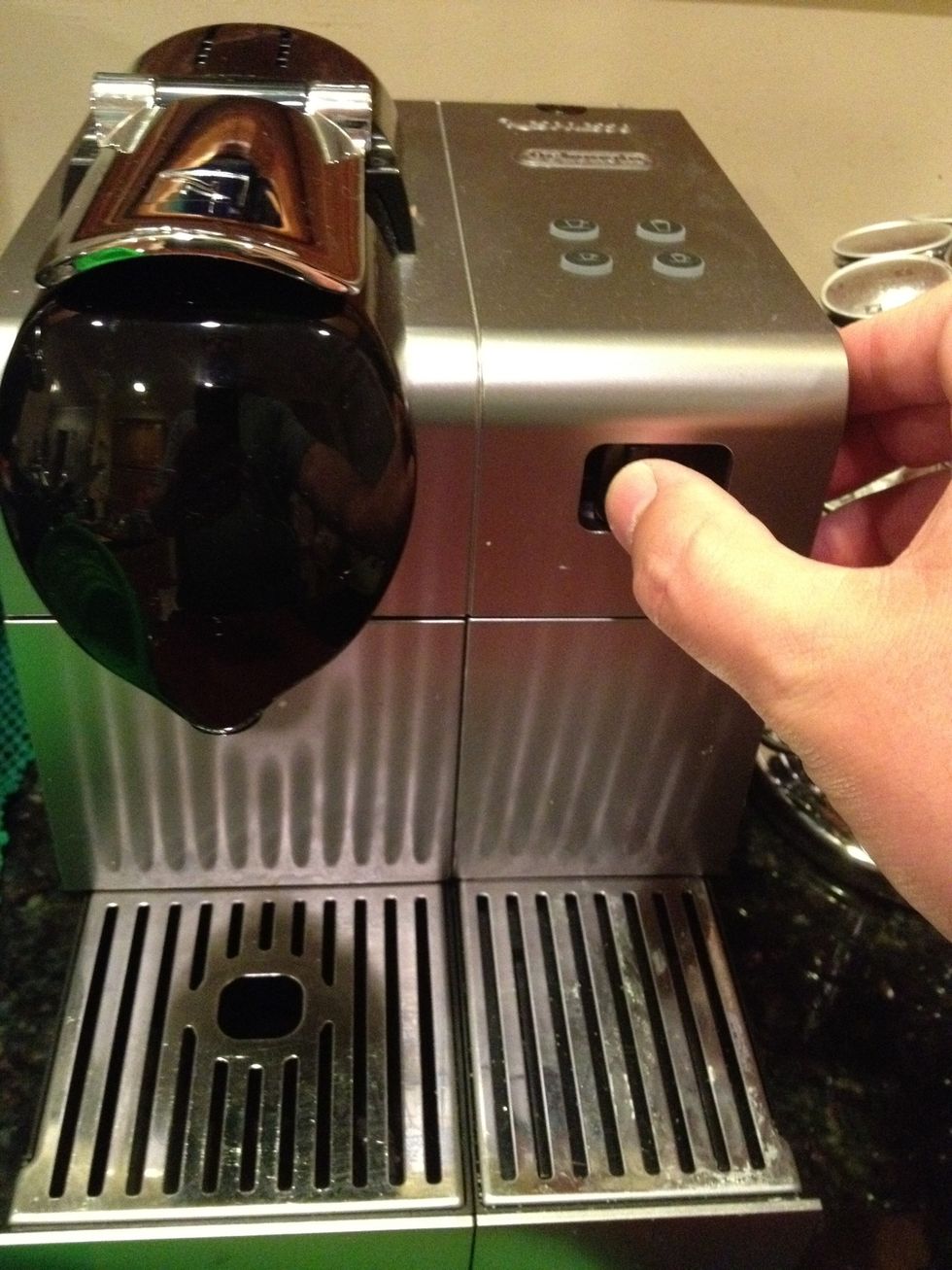 Open small sliding door on front of machine.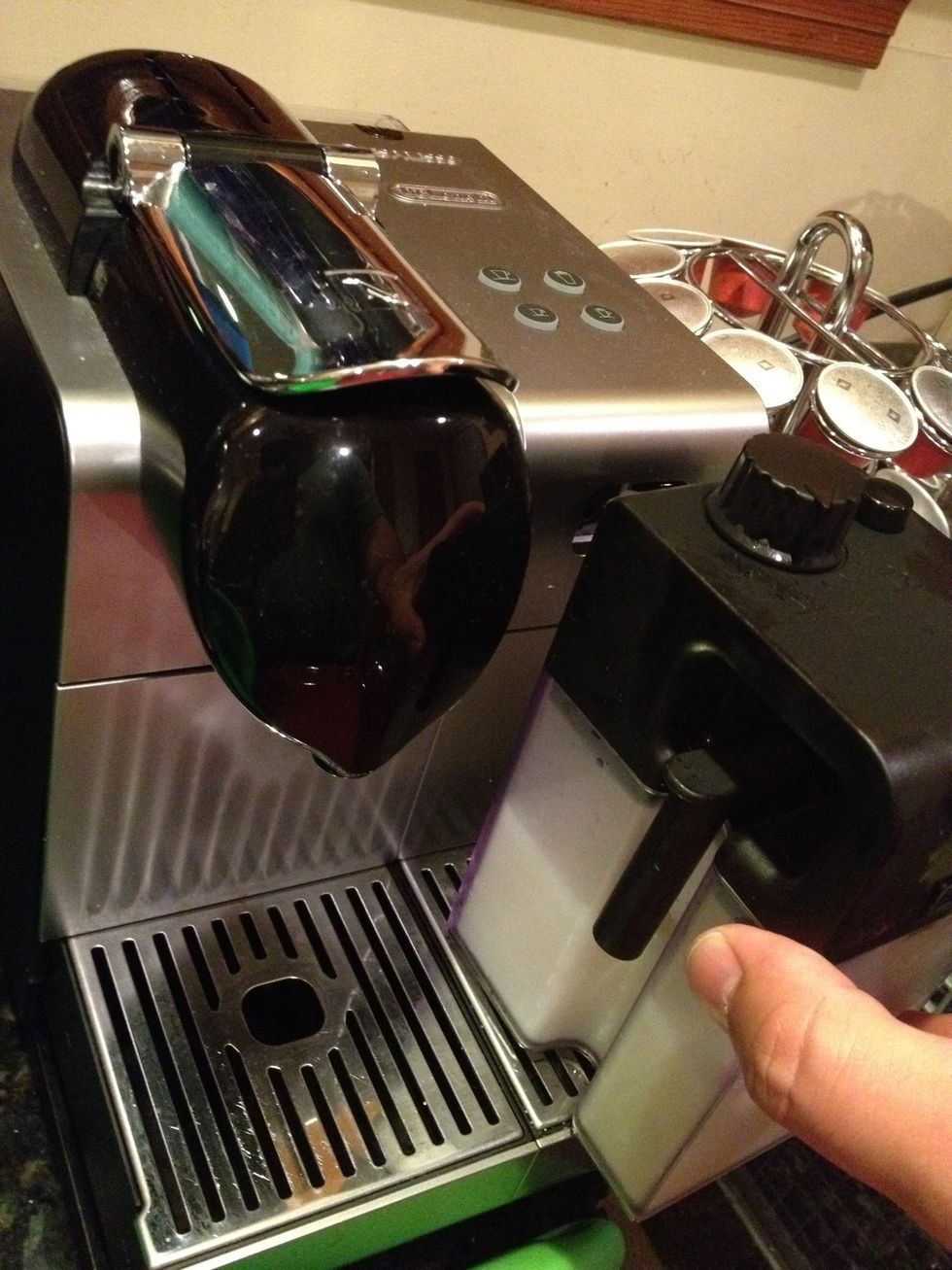 Insert milk container into slot behind the door you just opened. It just pushes straight back: there is a click/locking sensation when it is in the right place.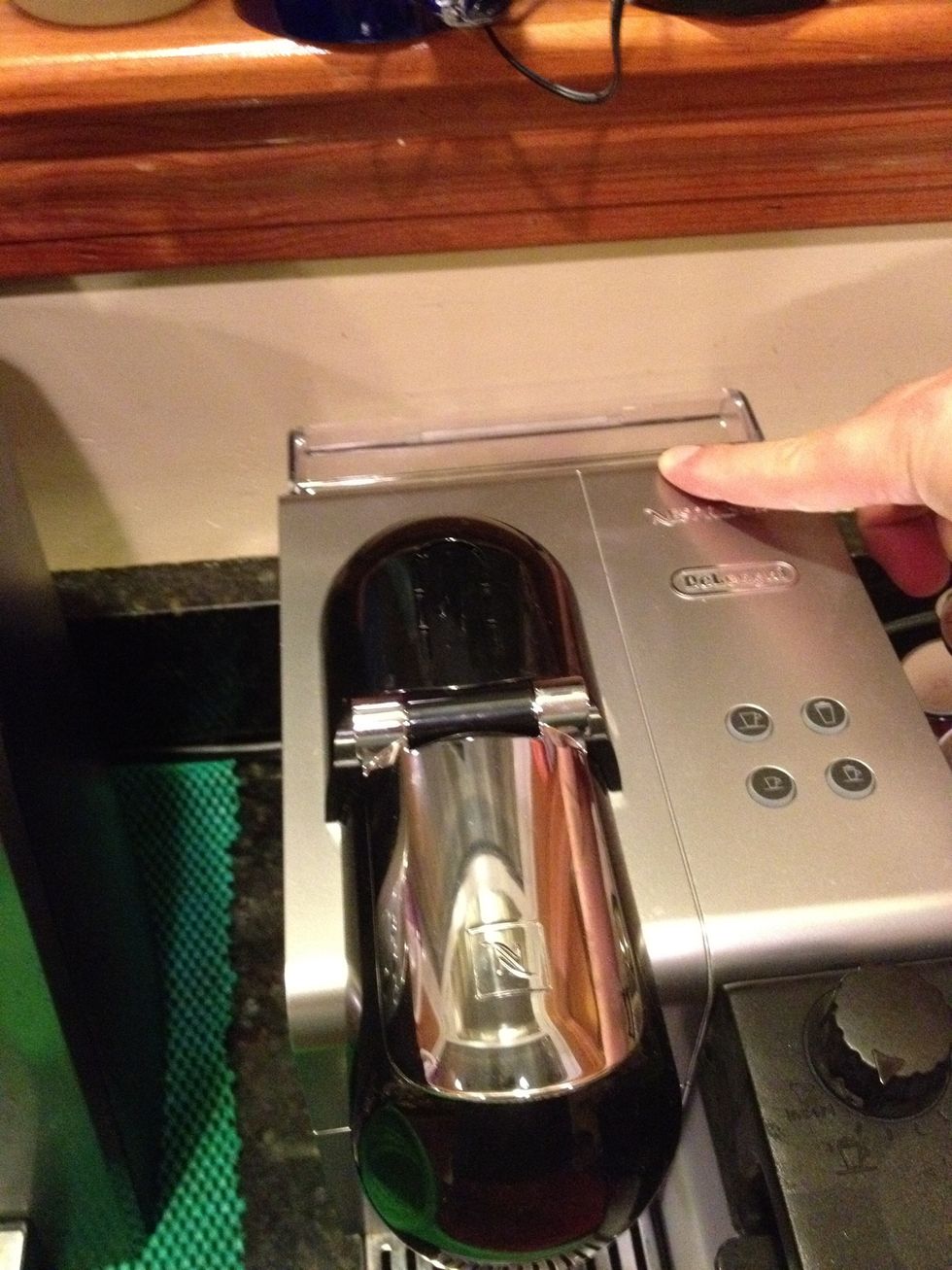 Turn on the machine with the black button toward the back of the top panel.
Place cup as shown.
Move milk spout out so that it is over cup. **VERY** important!
Open door on top of machine.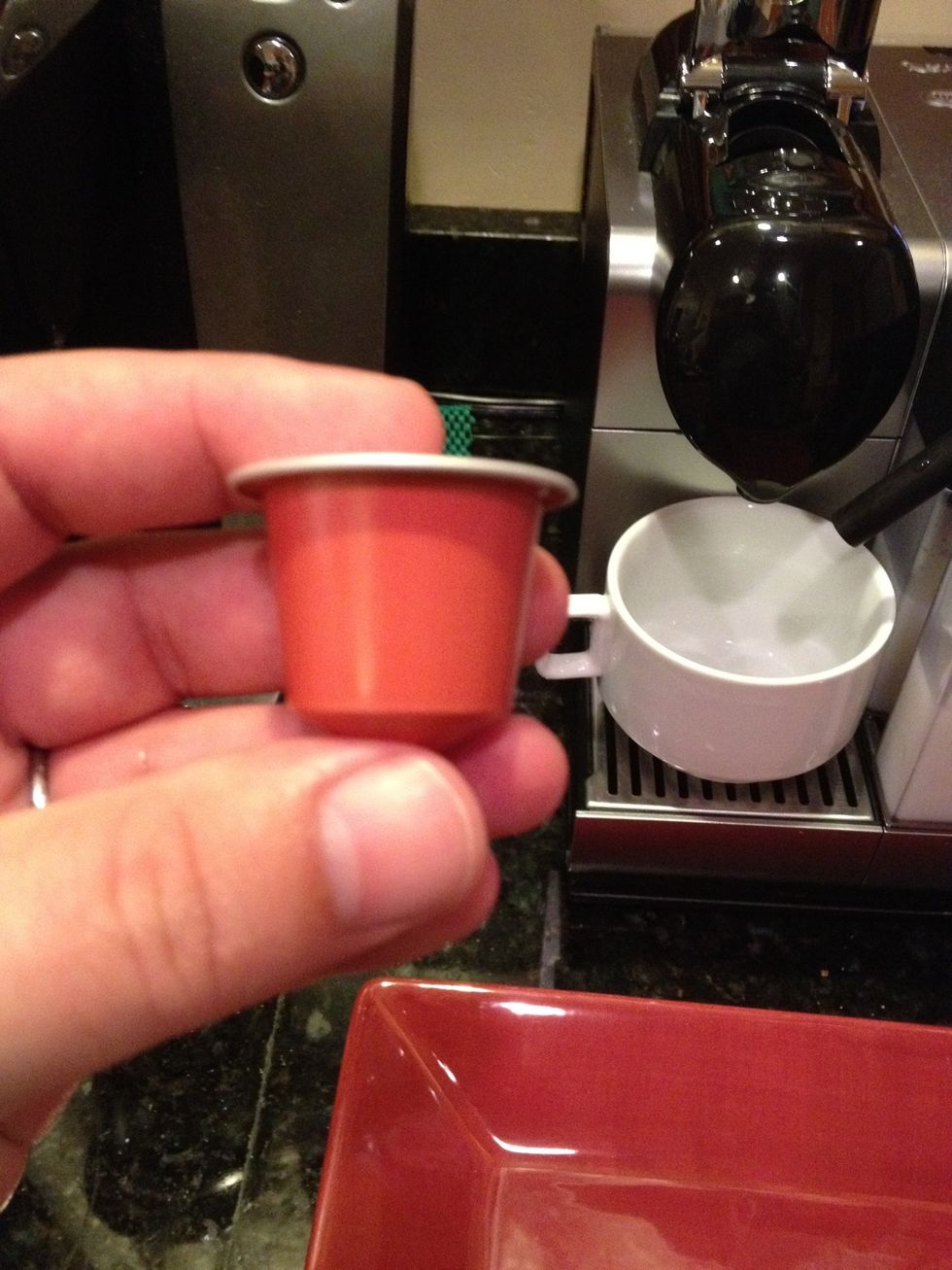 Select Nespresso you want.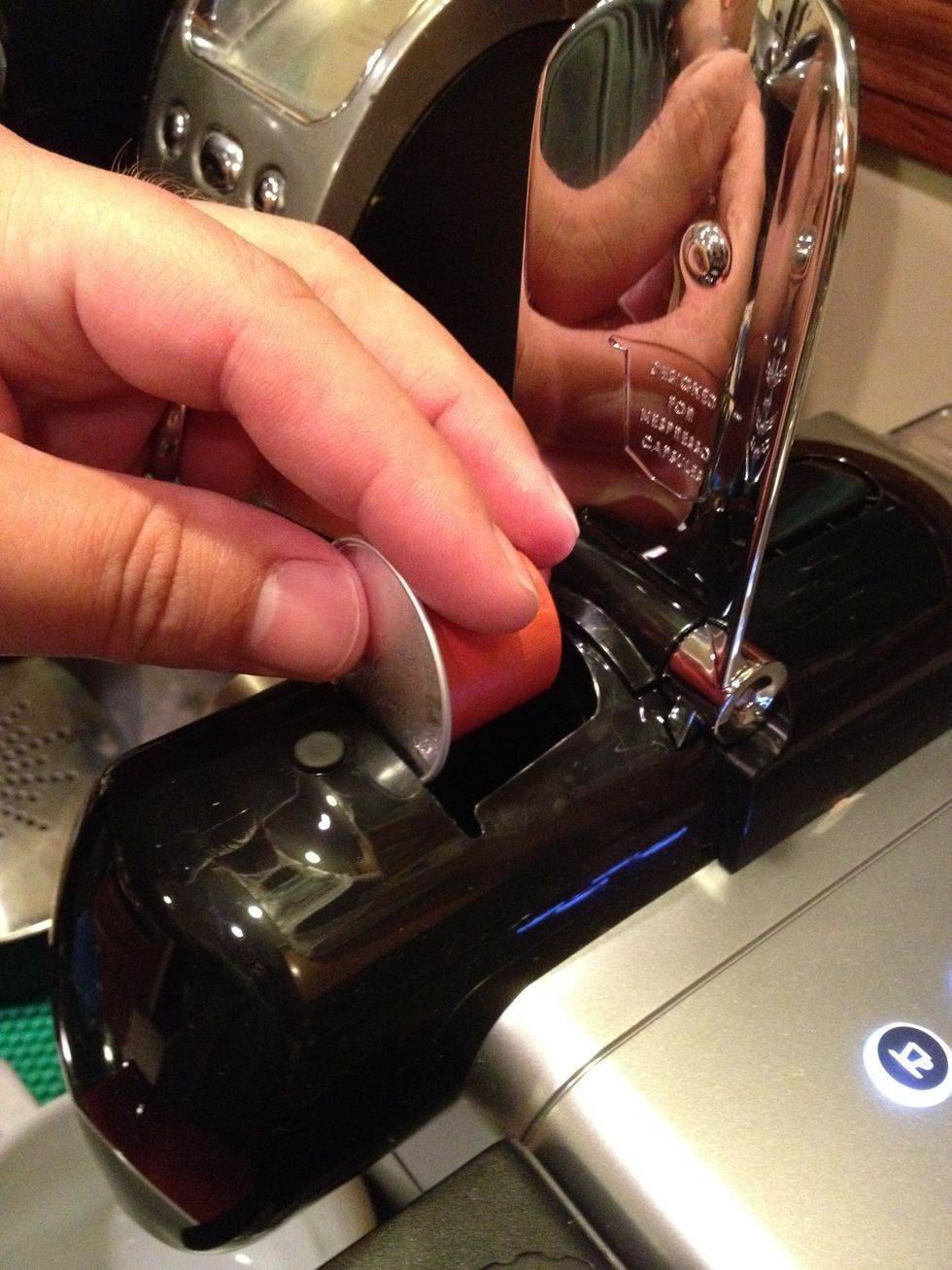 Place in machine as shown. The foil should be toward the front of the machine.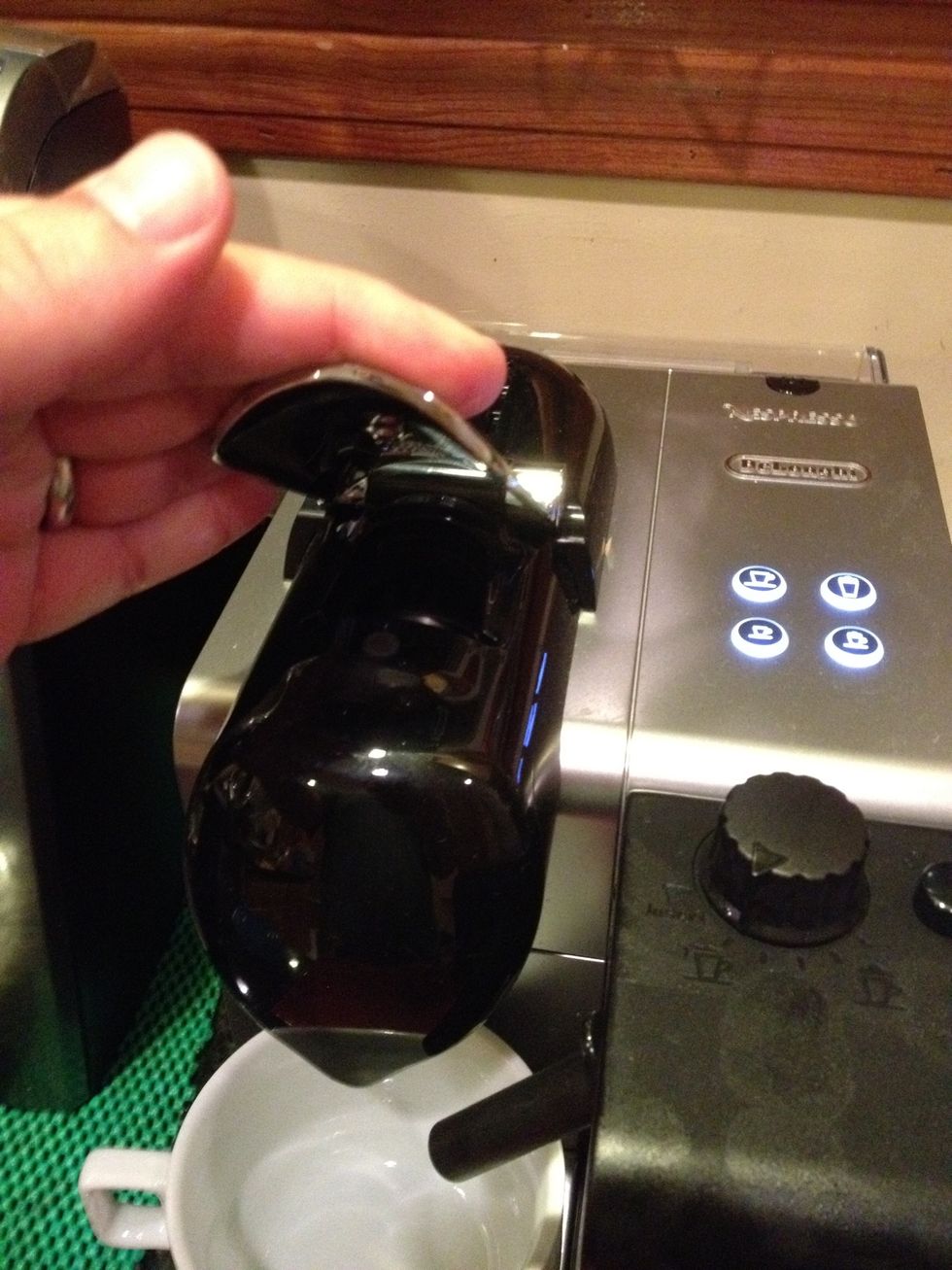 Close the door on top of the machine. If it sticks, it means the Nespresso capsule receptacle (which is located just behind where you put your coffee cup) needs to be emptied.
Select milk froth as desired. If it's too frothy, cup may overflow.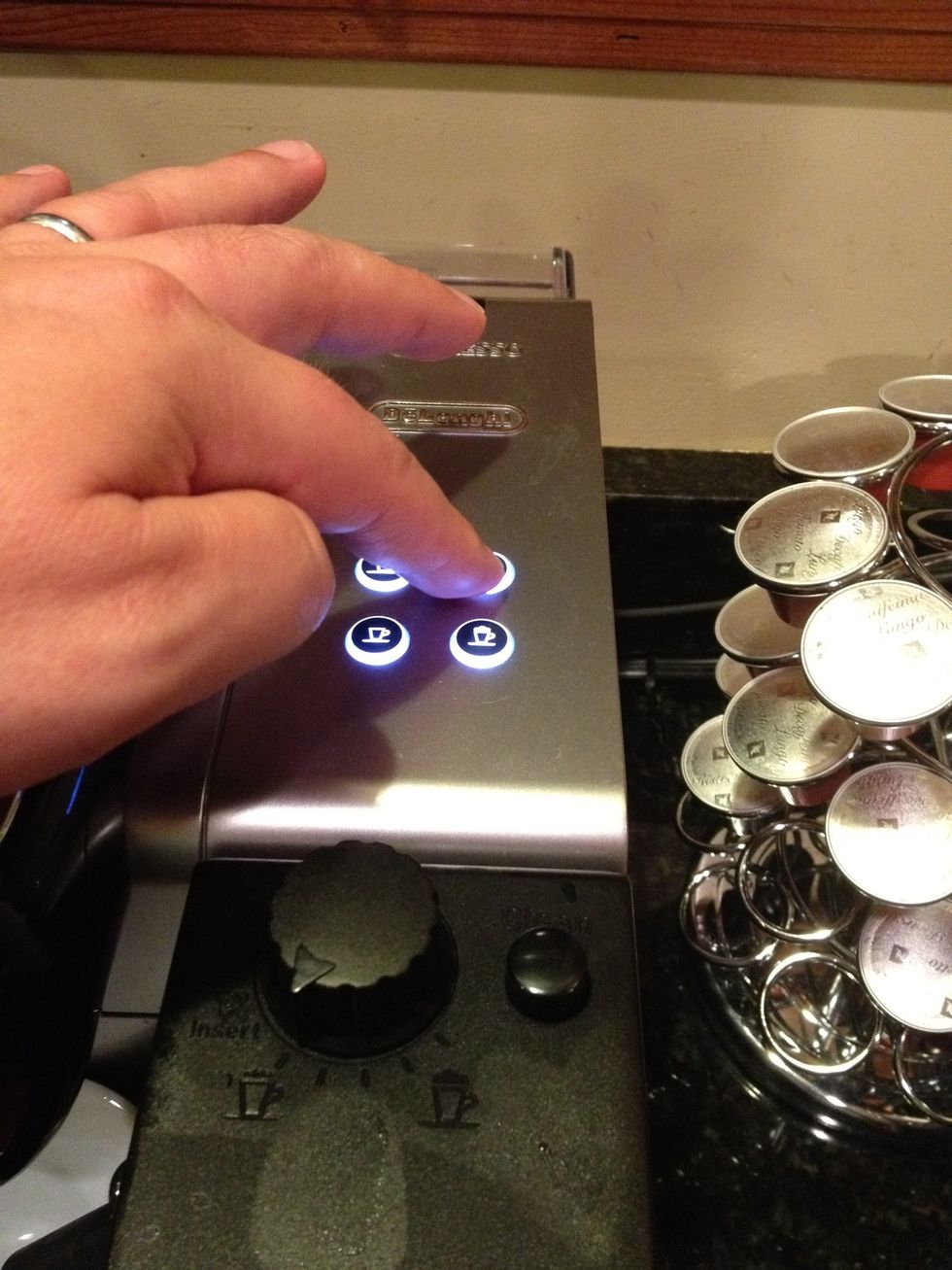 Press the latte button. It's the top right one of the four.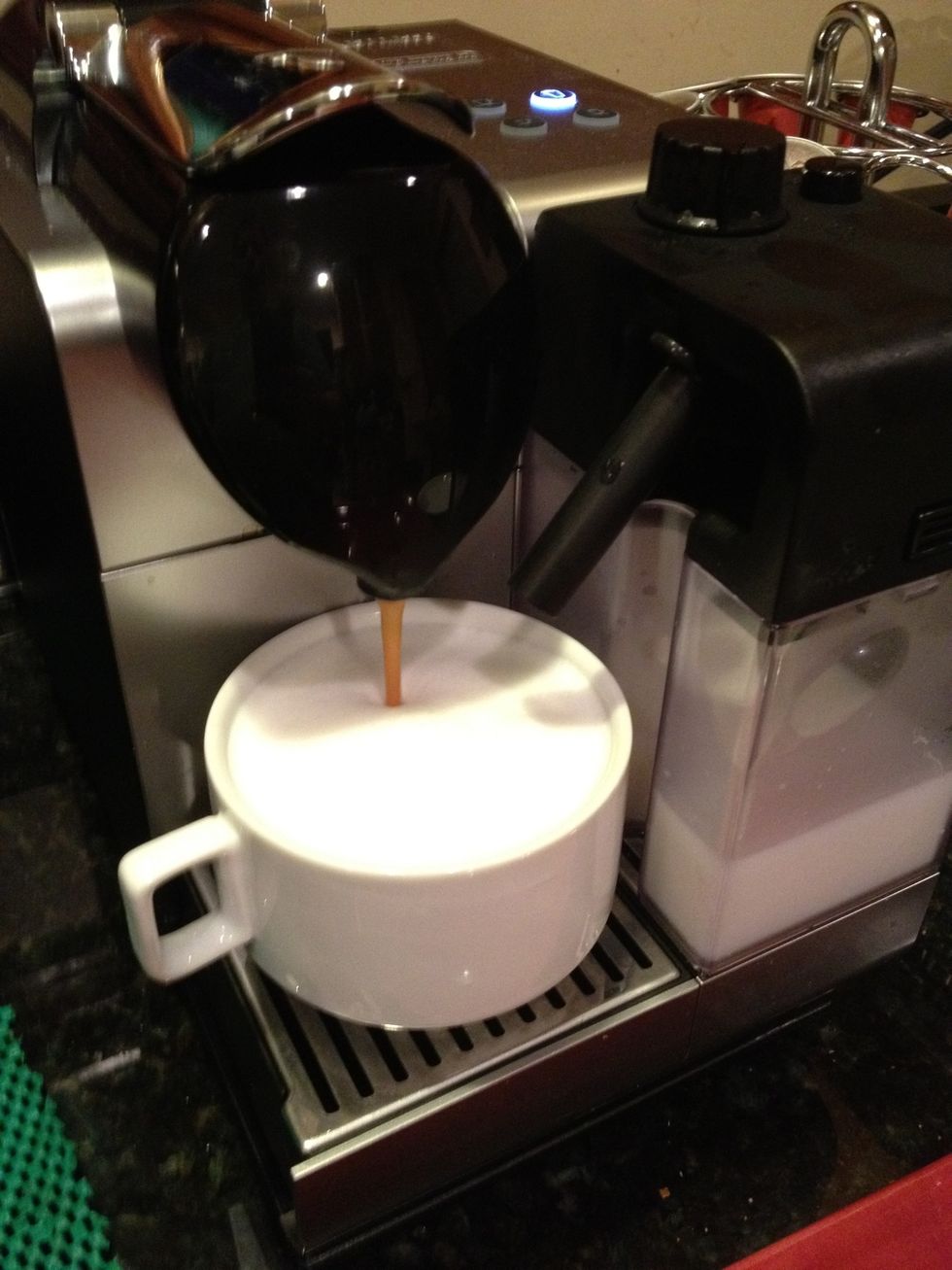 Watch your yummy latte magically appear.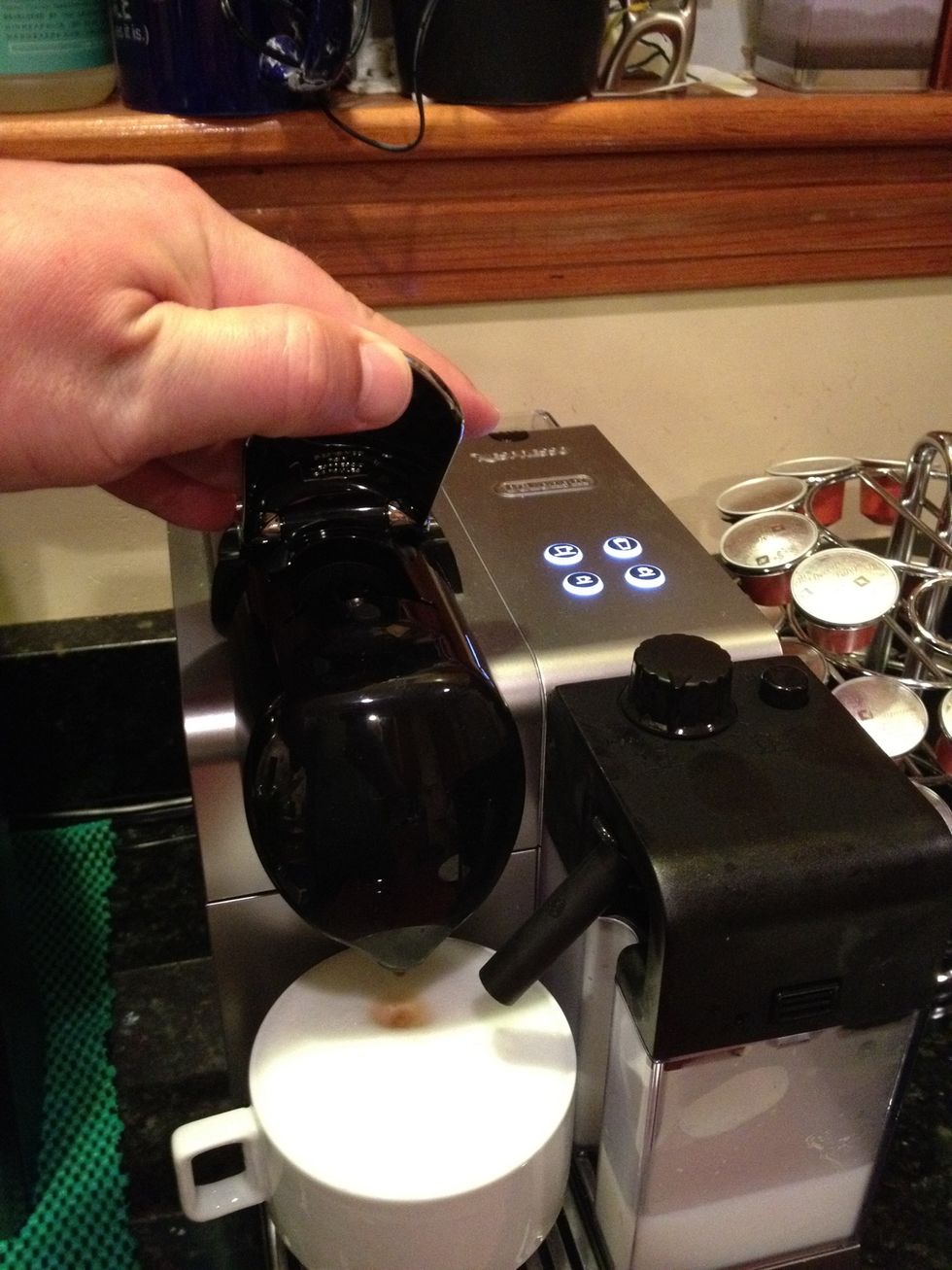 Open and then close the silver door to empty the capsule.
Admire your work.
Put **a different** cup below the spout.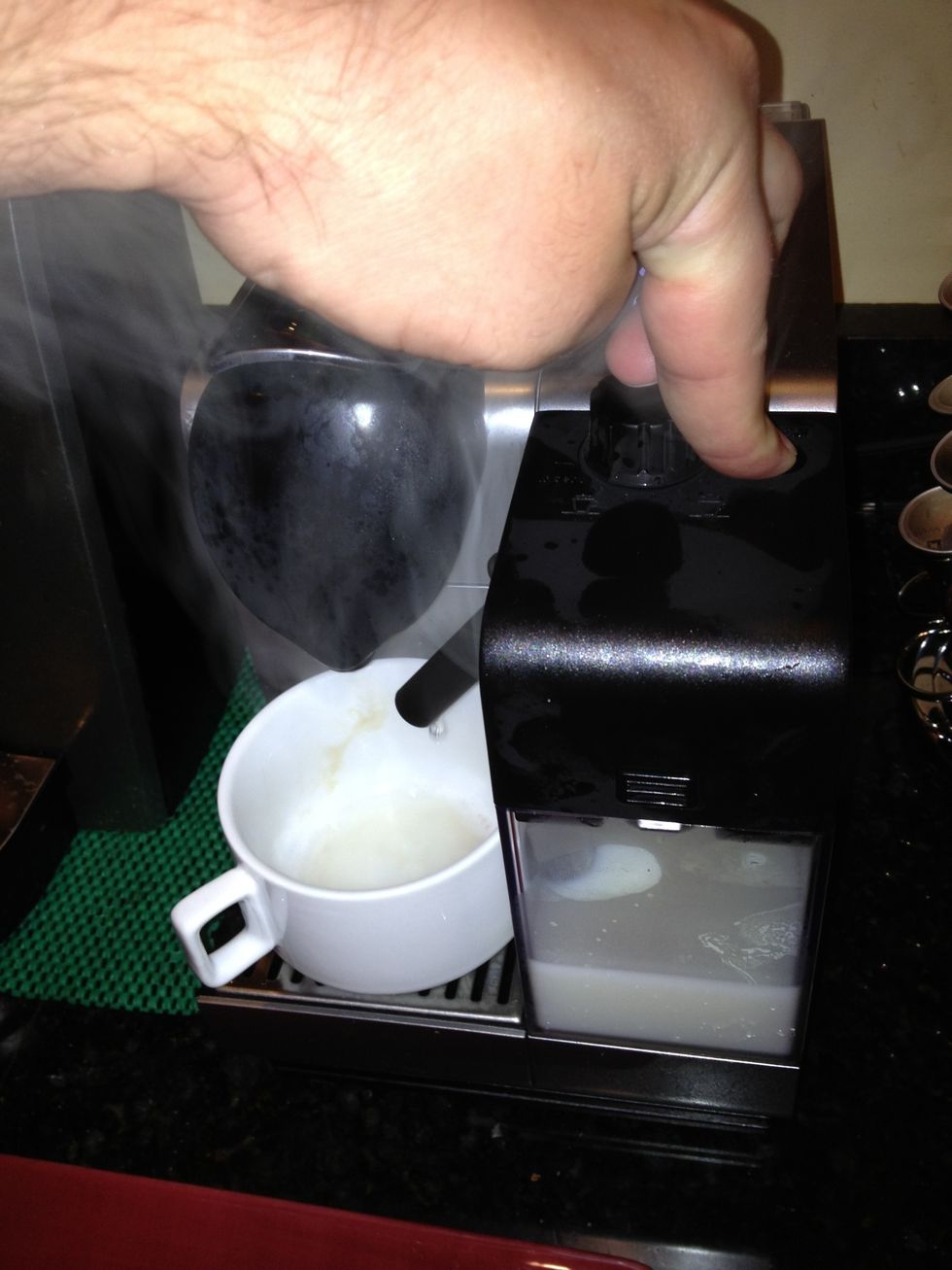 Clean the spout by holding down the black button on the milk apparatus until the machine stops making steam. BE CAREFUL to not burn yourself; the approach shown above is a good way to get hurt.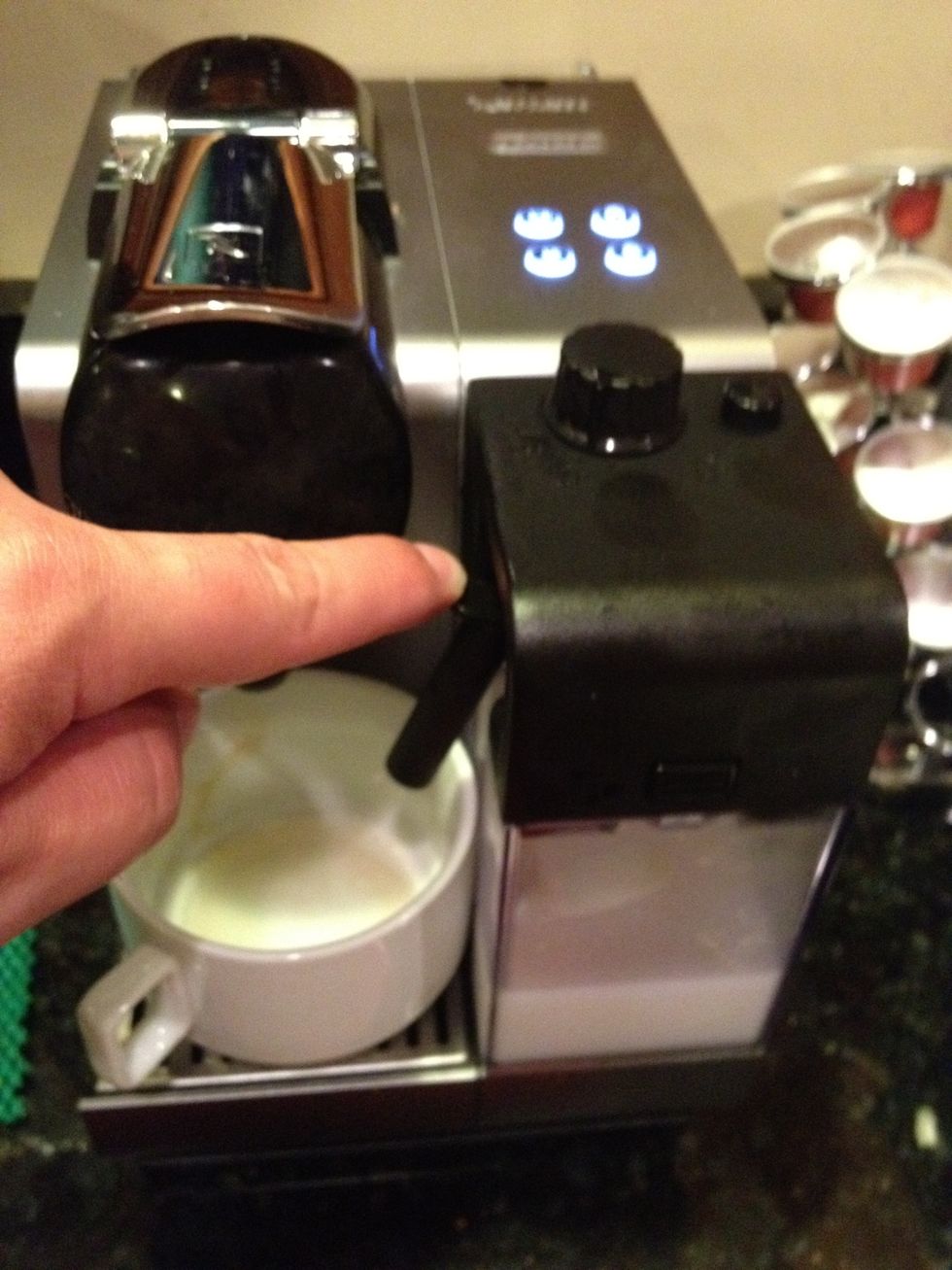 Put the spout down.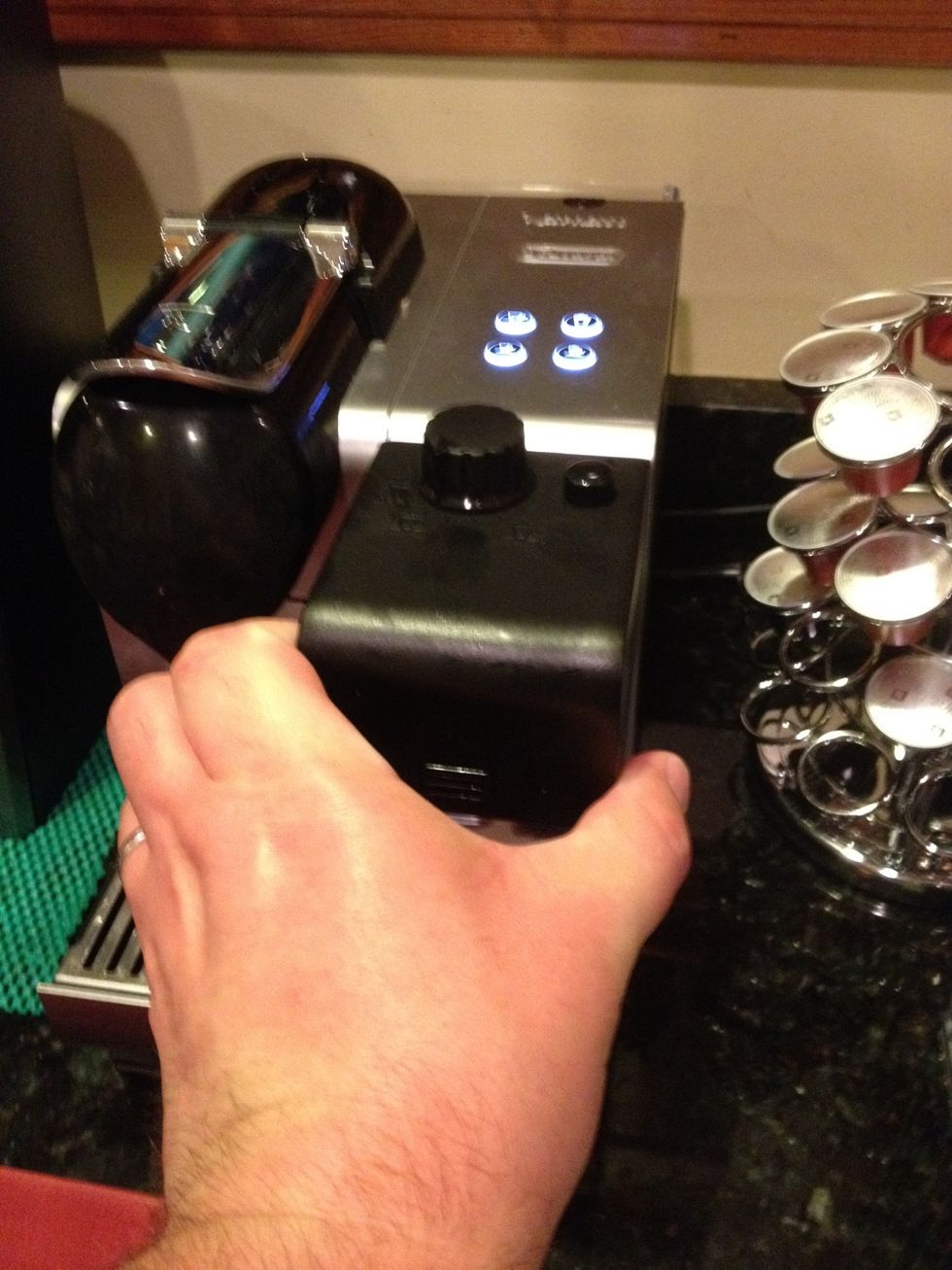 Remove the milk gizmo by pulling straight out.
Close the door.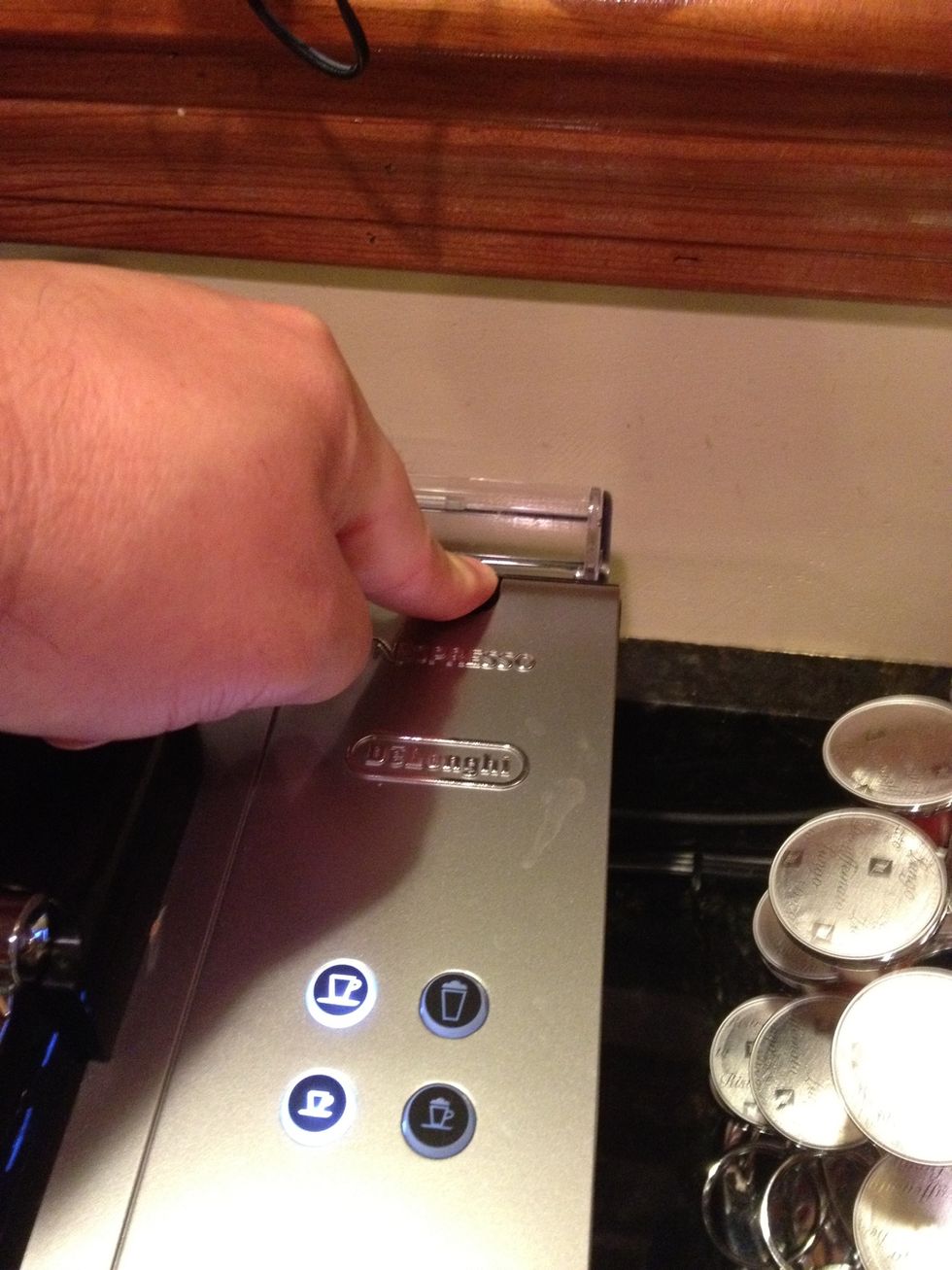 Turn off the machine.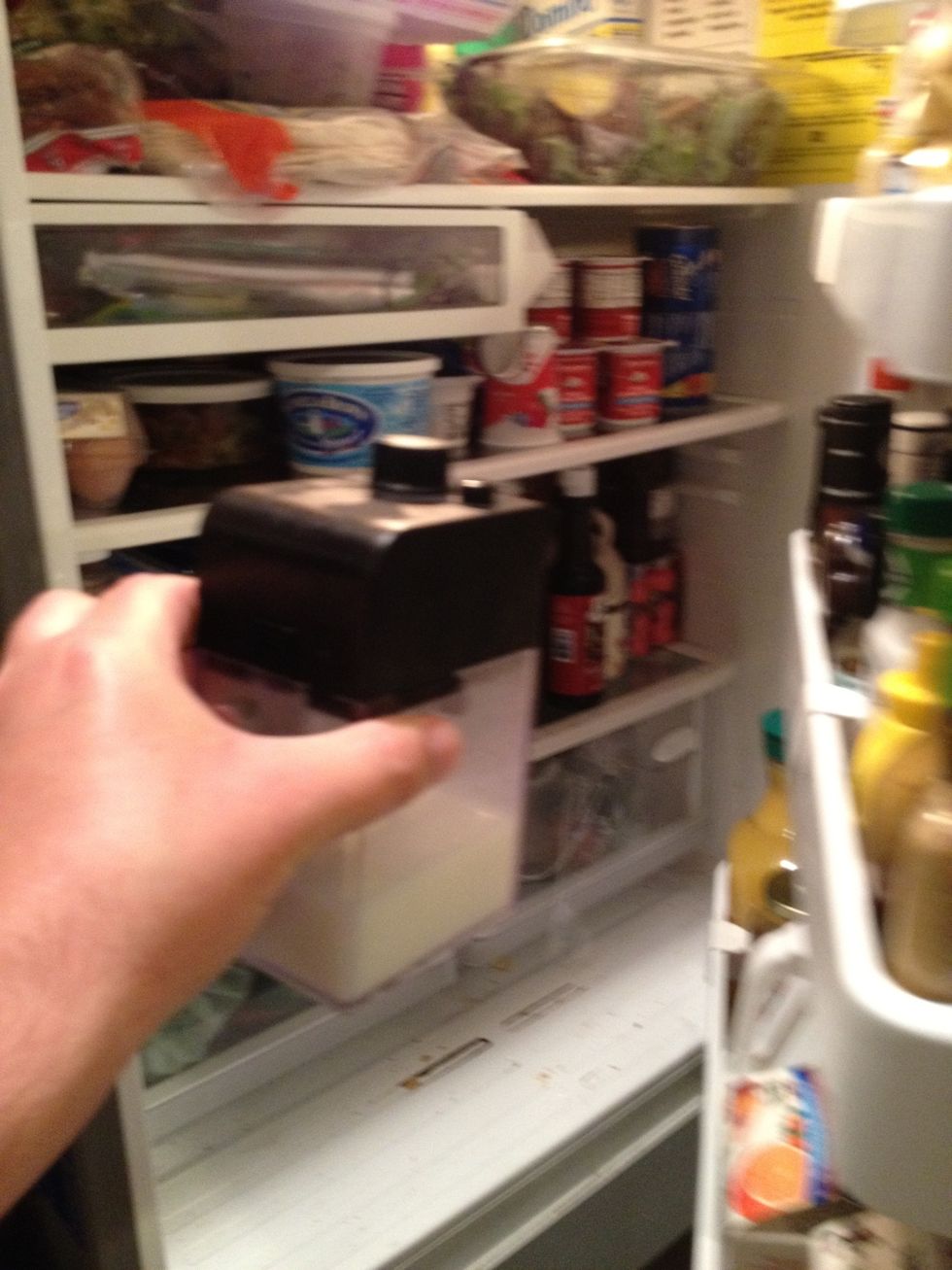 Put the milk thing back in the fridge. Note that it needs to be washed in the dishwasher twice a week. (Different process).
The creator of this guide has not included ingredients