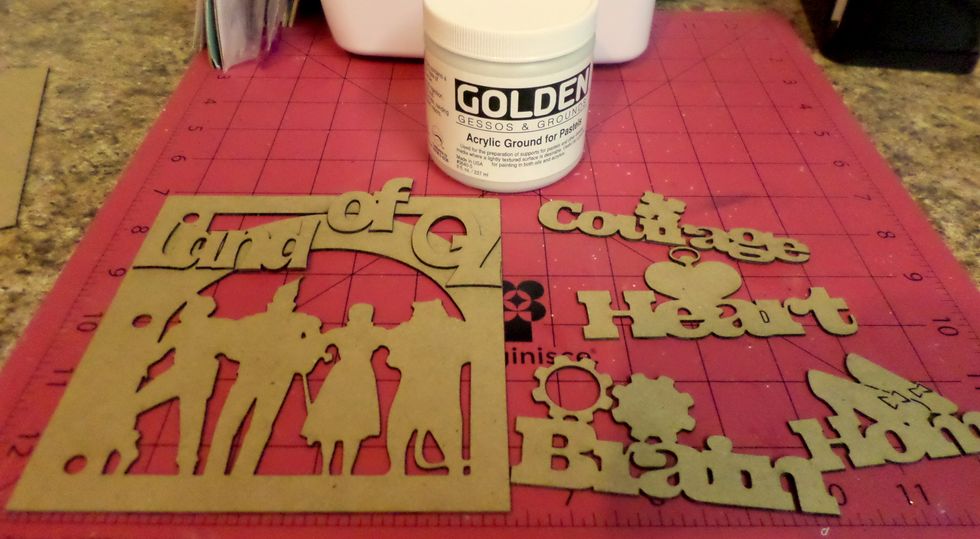 Prepare your chipboard for the Pan Pastels. You can use any acrylic ground. Paint it on your chipboard and let dry.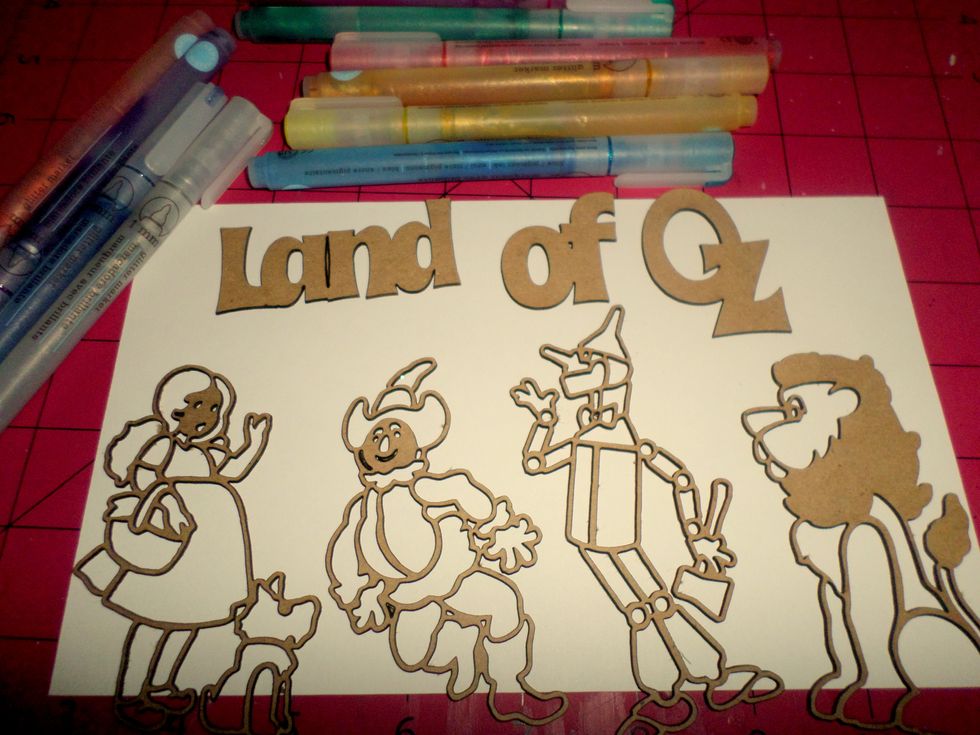 Use glitter markers (or any glitter product) to color your chipboard shapes. Let dry.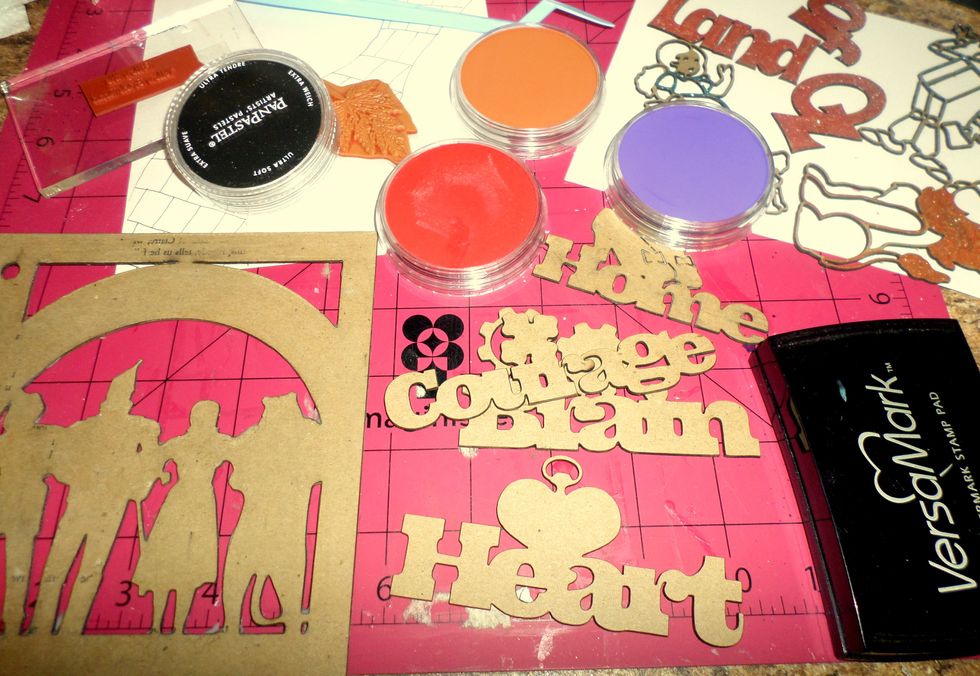 Now, color the chipboard with Pan Pastels! Use different sponge applicators to achieve different effects. Blend the colors to make your own shades.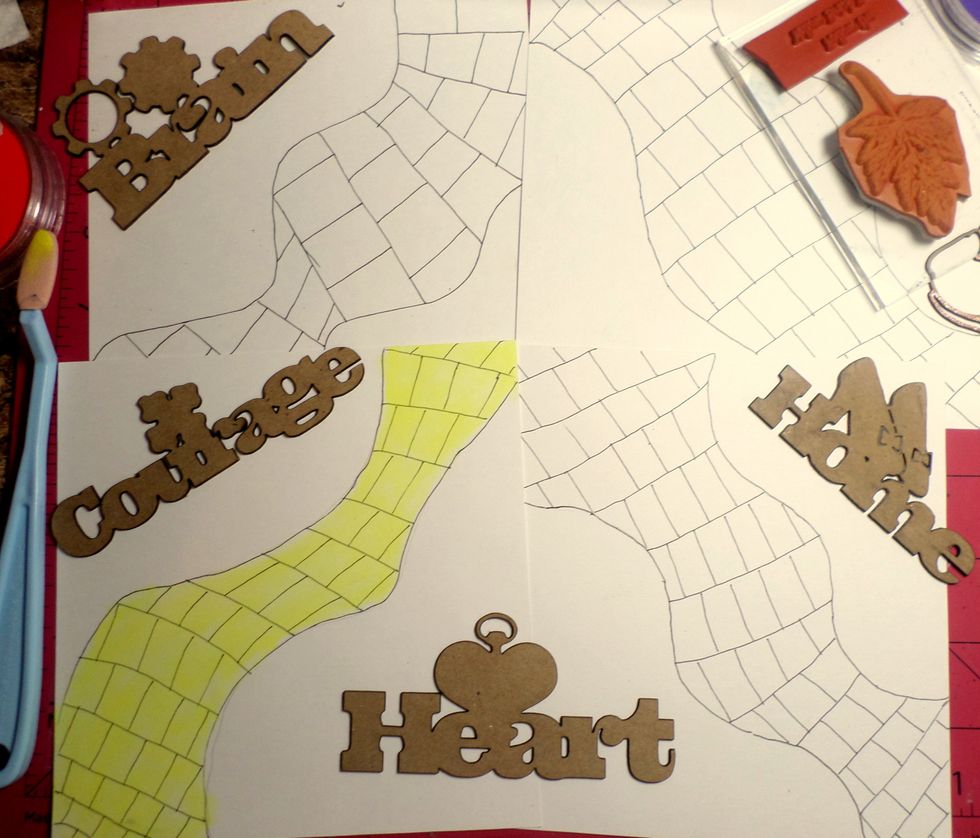 Get your inside pages ready for the Pan Pastels. I drew a "brick road" on my pages with a black marker. Then, I colored it yellow with the Pan Pastels. I used Pan Pastels on the chipboard words too.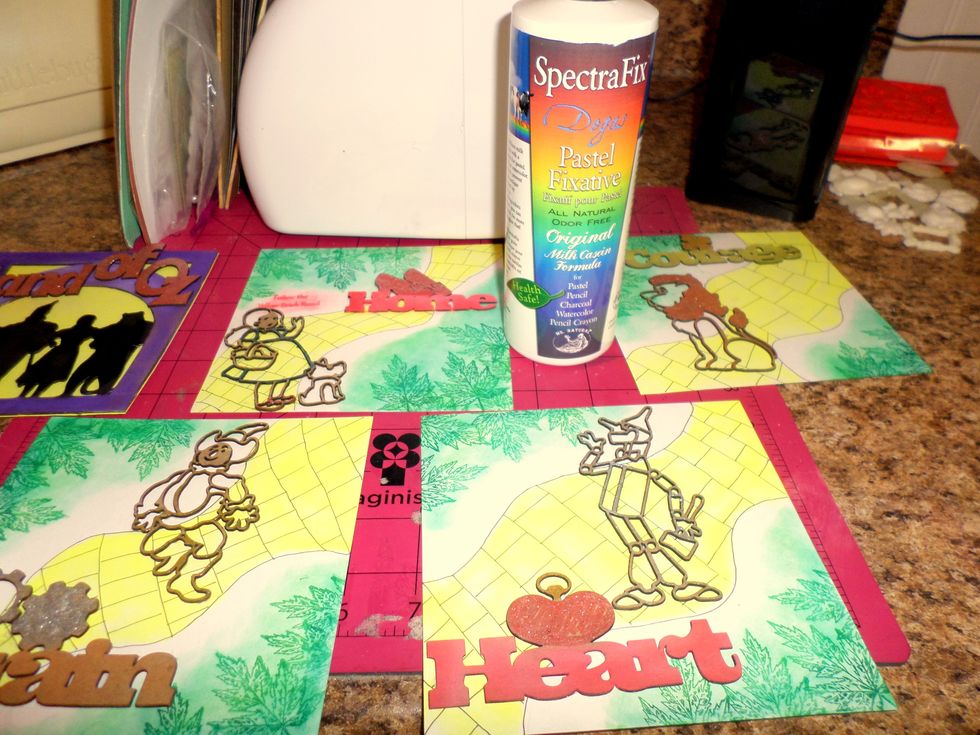 I used Versamark Ink to stamp the leaves on my pages. I used Pan Pastels to bring out the design. I glued the shape and word on each page. Fixative was applied last, on all pages and the cover.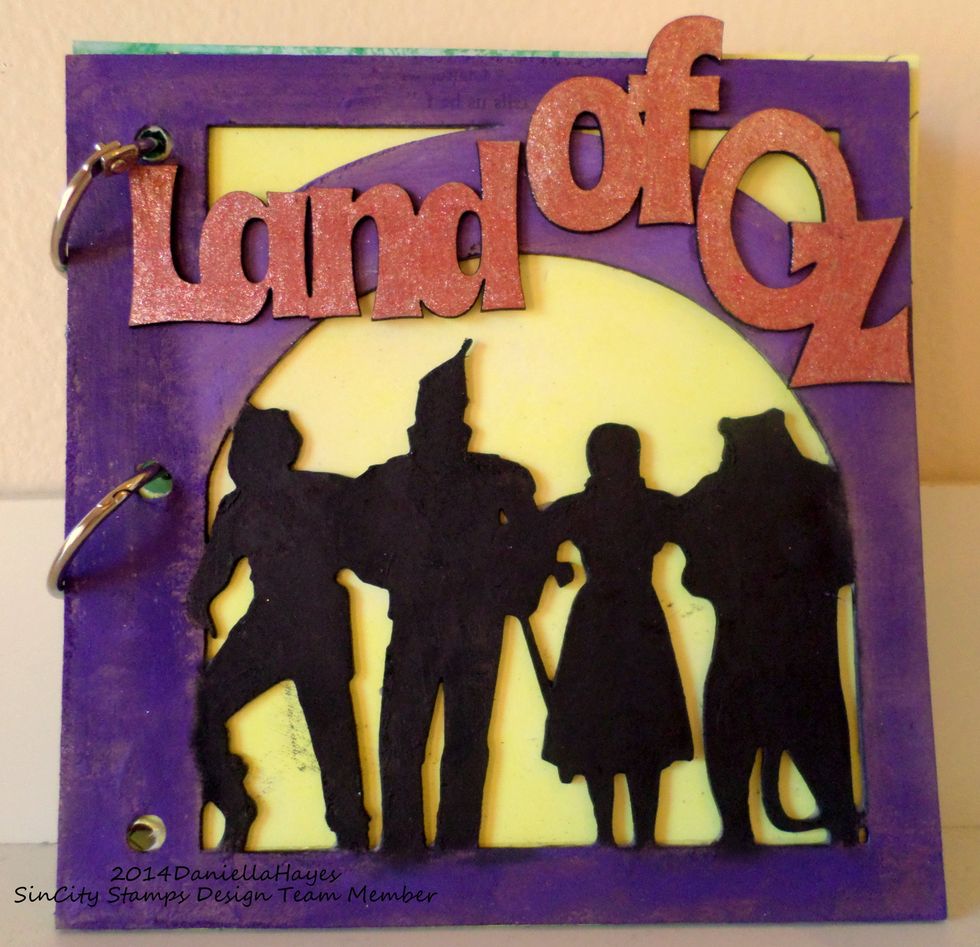 I used Purple Pan Pastel around the outside. I used glitter markers on the letters. I colored a piece of paper with yellow Pan Pastel and attached it behind the cover.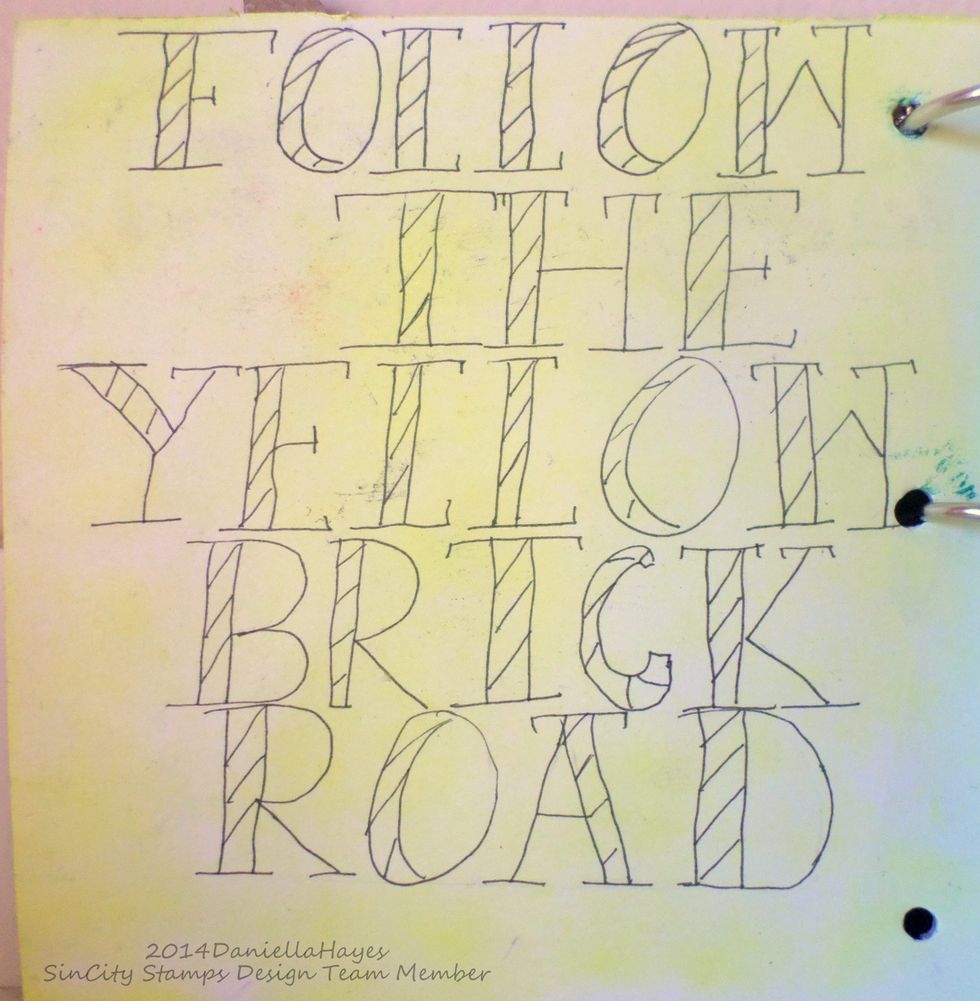 I colored the paper with yellow Pan Pastel and wrote "Follow The Yellow Brick Road" on it.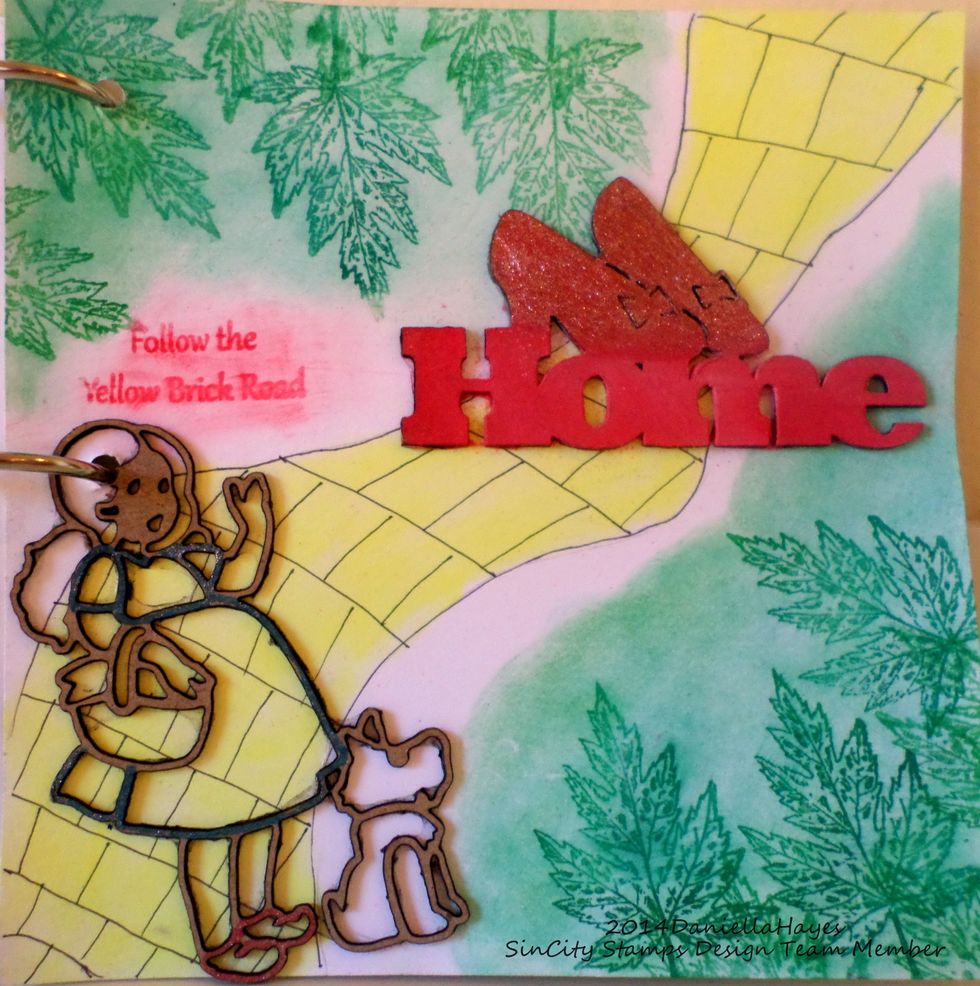 I drew the yellow brick road and colored it with yellow Pan Pastel. I stamped the leaves with Versamark ink and colored them green. I glued on the Dorothy shape and word.
I did the same steps on this page and attached the scarecrew and the word with glue.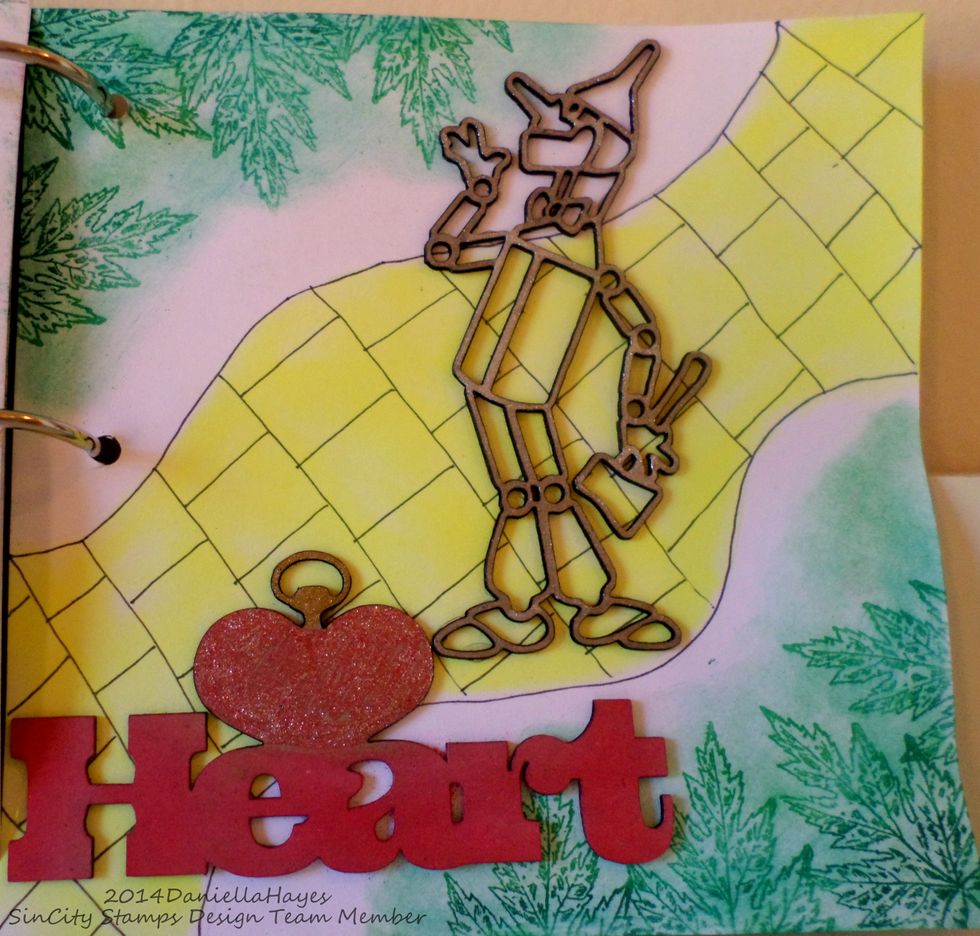 Same steps again, then glue on the figure and word.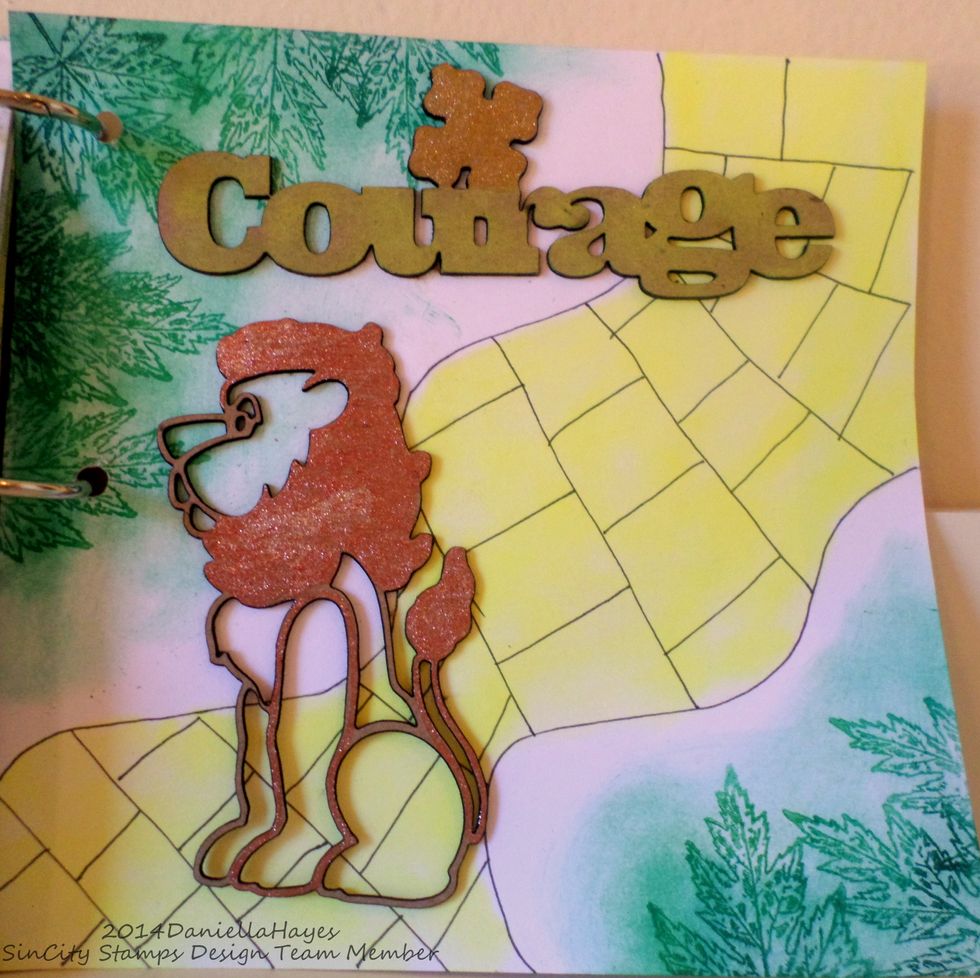 Last page! Same stuff done here.
1.0 SinCity Stamps "Tin Man" Chipboard Book
1.0 "OZ" Chipboard Pieces from SinCity Stamps
1.0 "Wizard and Dorothy 2" Stamps by SinCity Stamps
1.0 "Terri Sproul's Leaves" Stamps from SinCity Stamps
1.0 Pan Pastels Multiple Colors