Cedar lath headboard. 6 hours of work.
30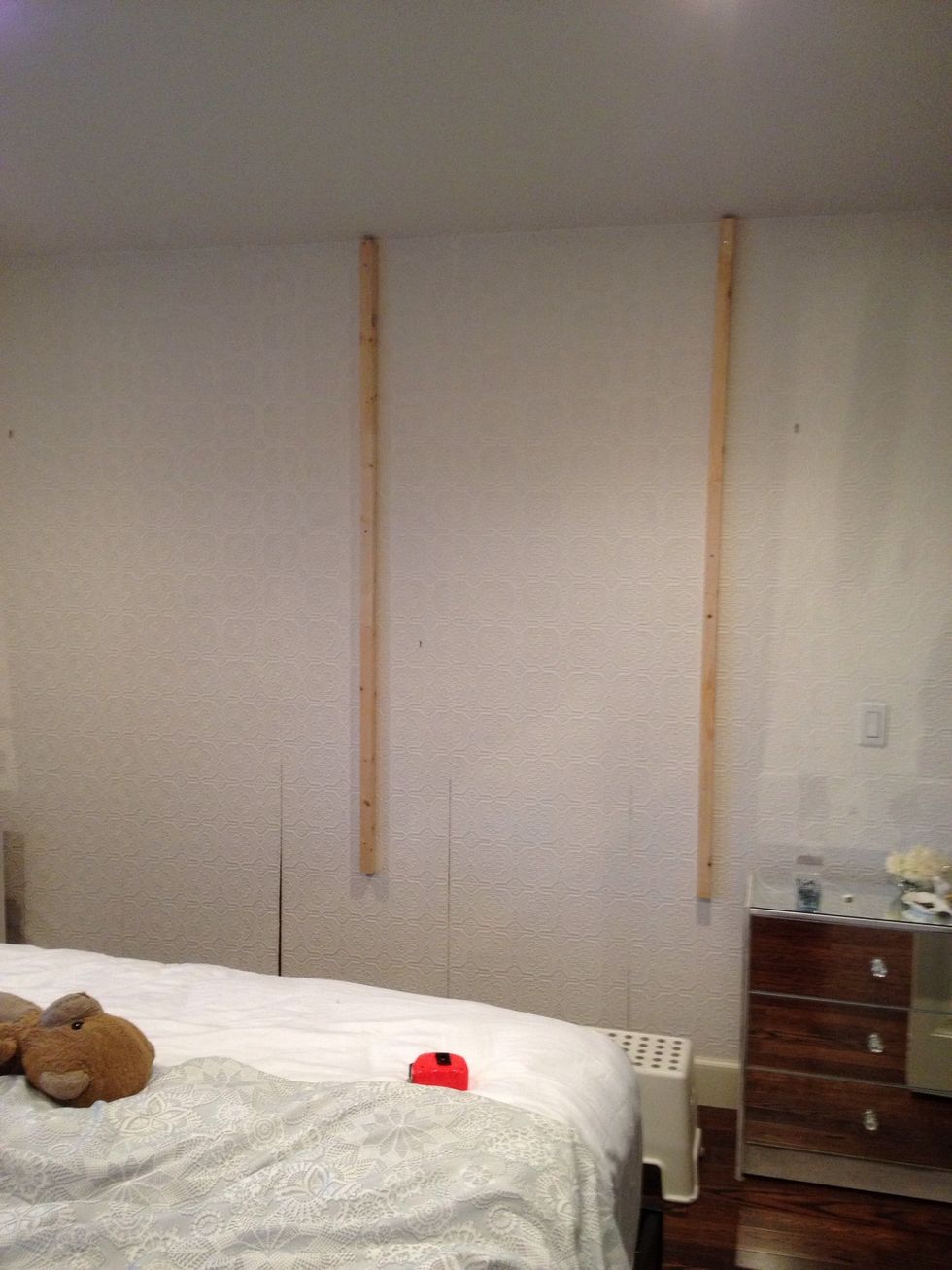 Buy 5 2x2 pine strips and screw into wall, evenly spaced and the width of your king size bed, this is the base for your headboard. We did ours all the way up to the ceiling.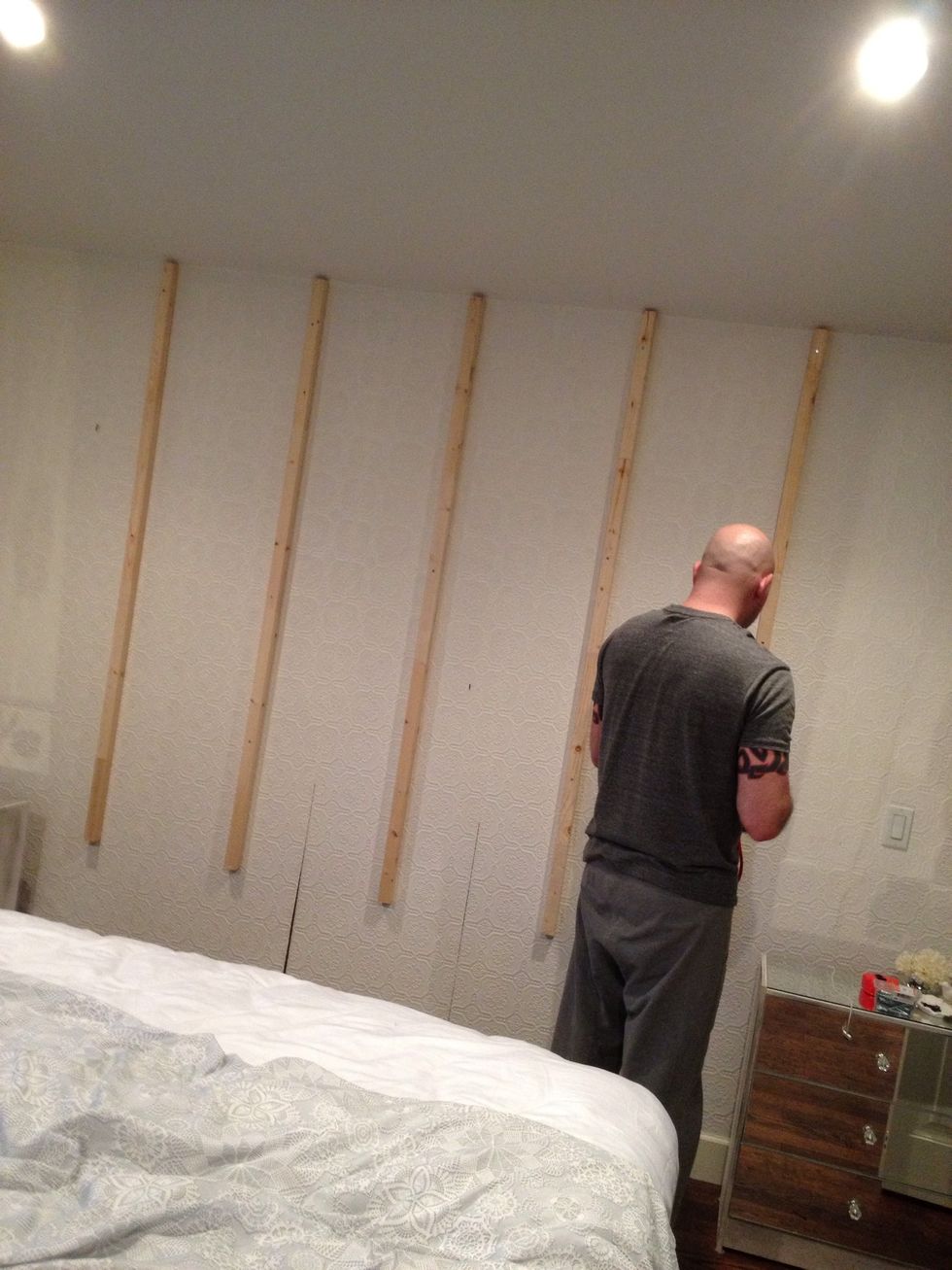 All of them are now screwed into place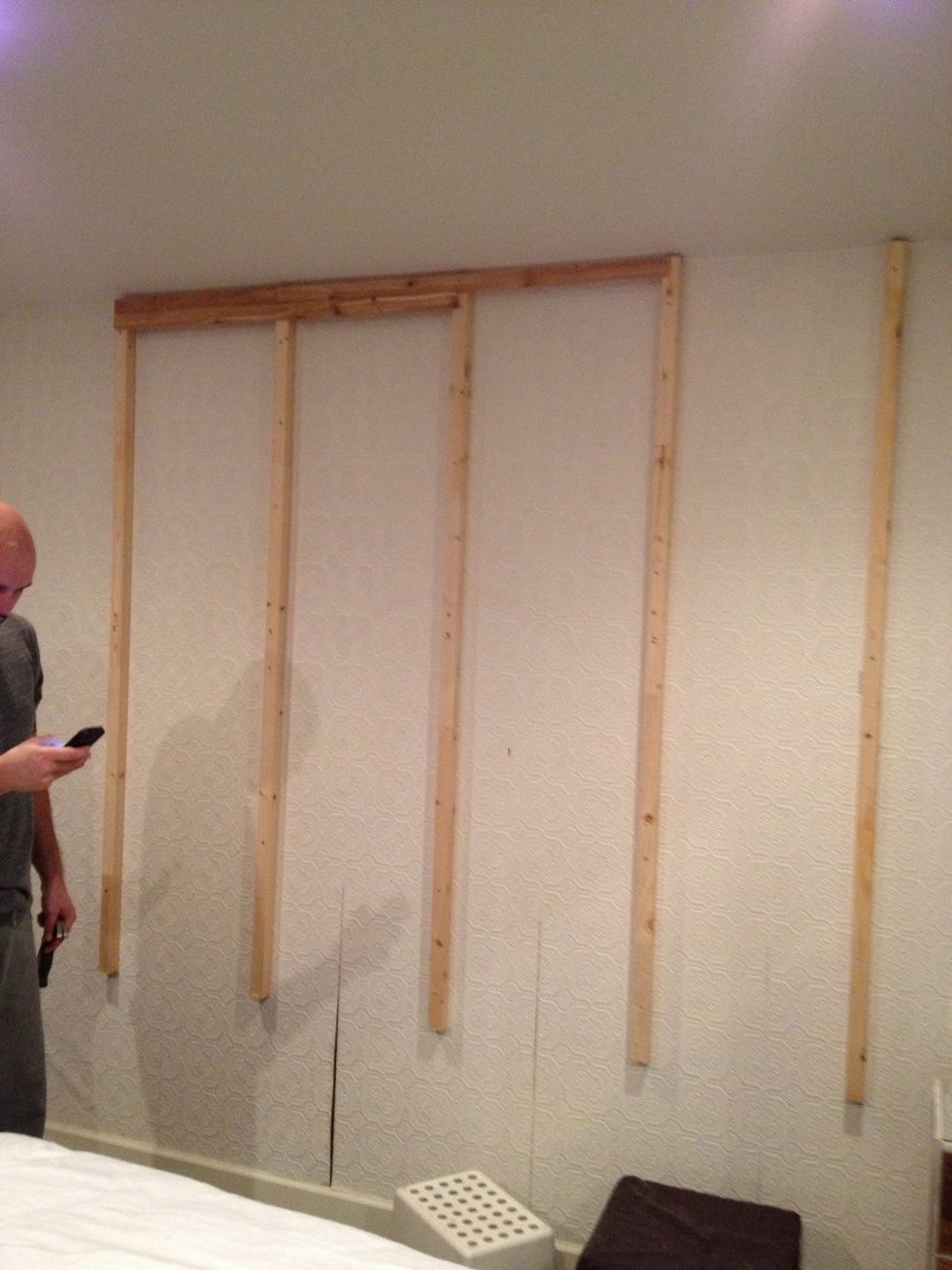 Buy cedar lath strips, these are around 10 bucks per pack, we bought 6. We cut them so they would be varied lengths for installation. We wanted them to show the texture and color of natural cedar.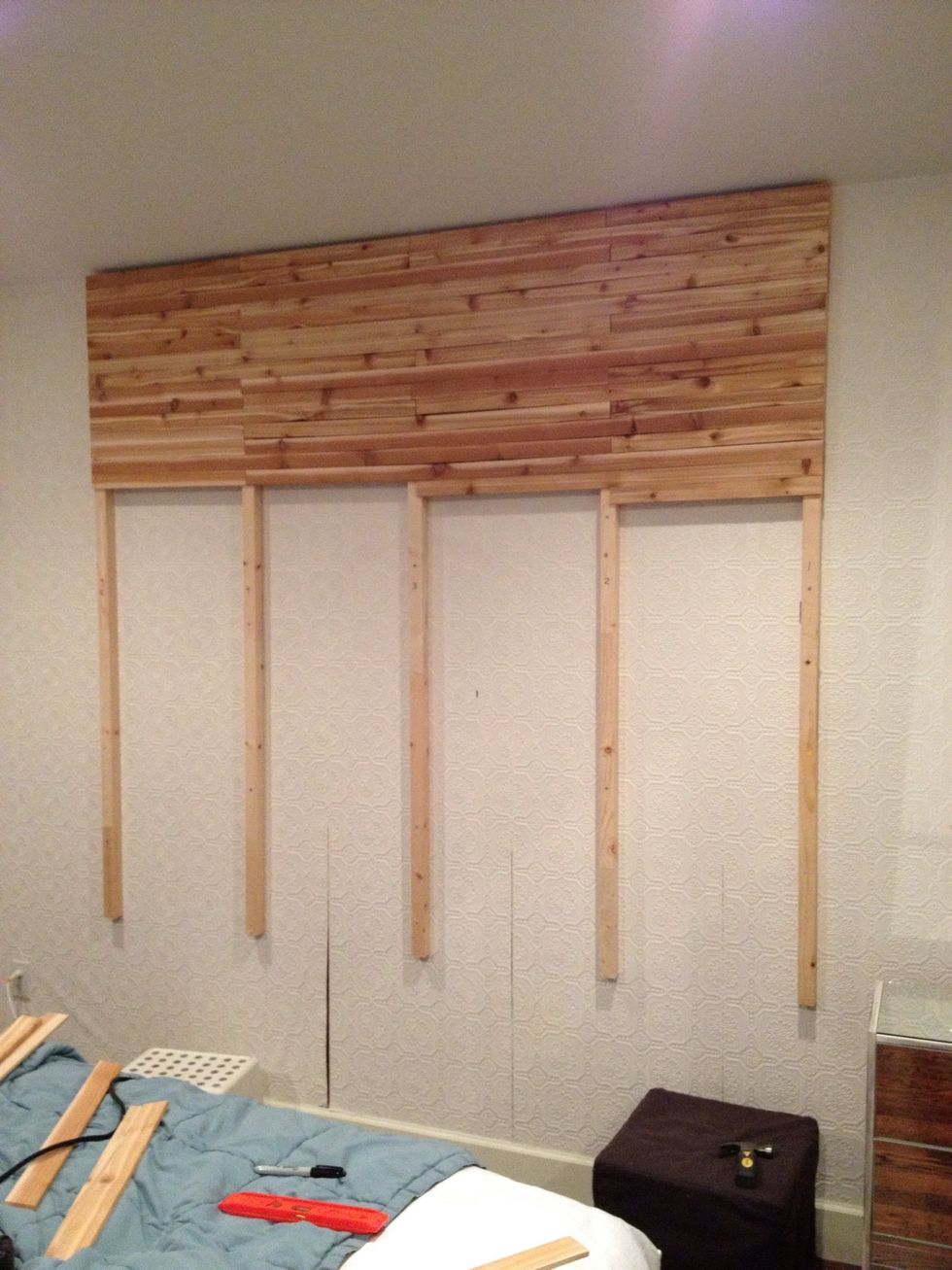 As you can see we are moving along filling the headboard from top to bottom. The lath pieces are simply nailed on with a plug in brad nailer.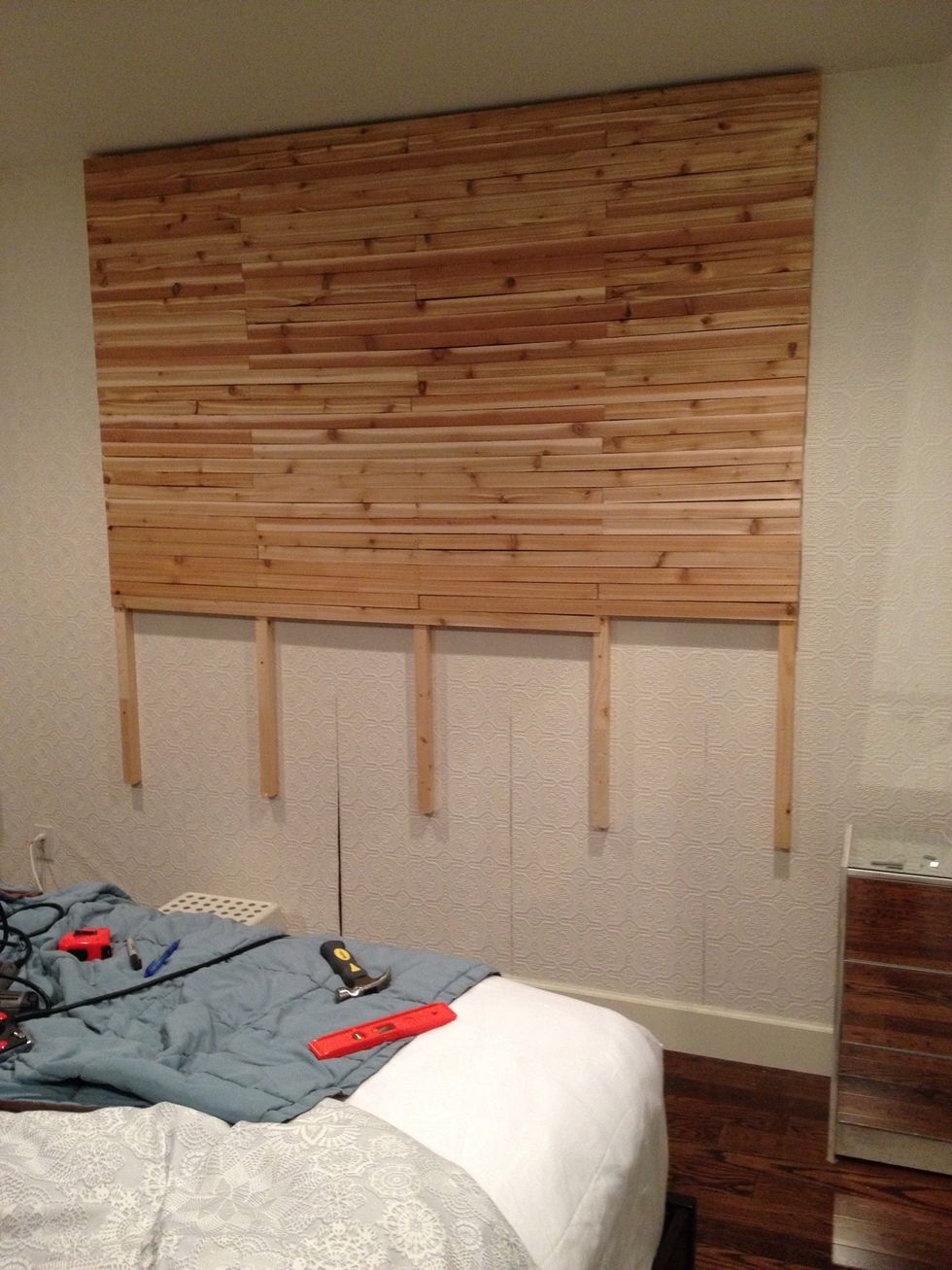 You can really see it taking shape
Only 1 more strip to go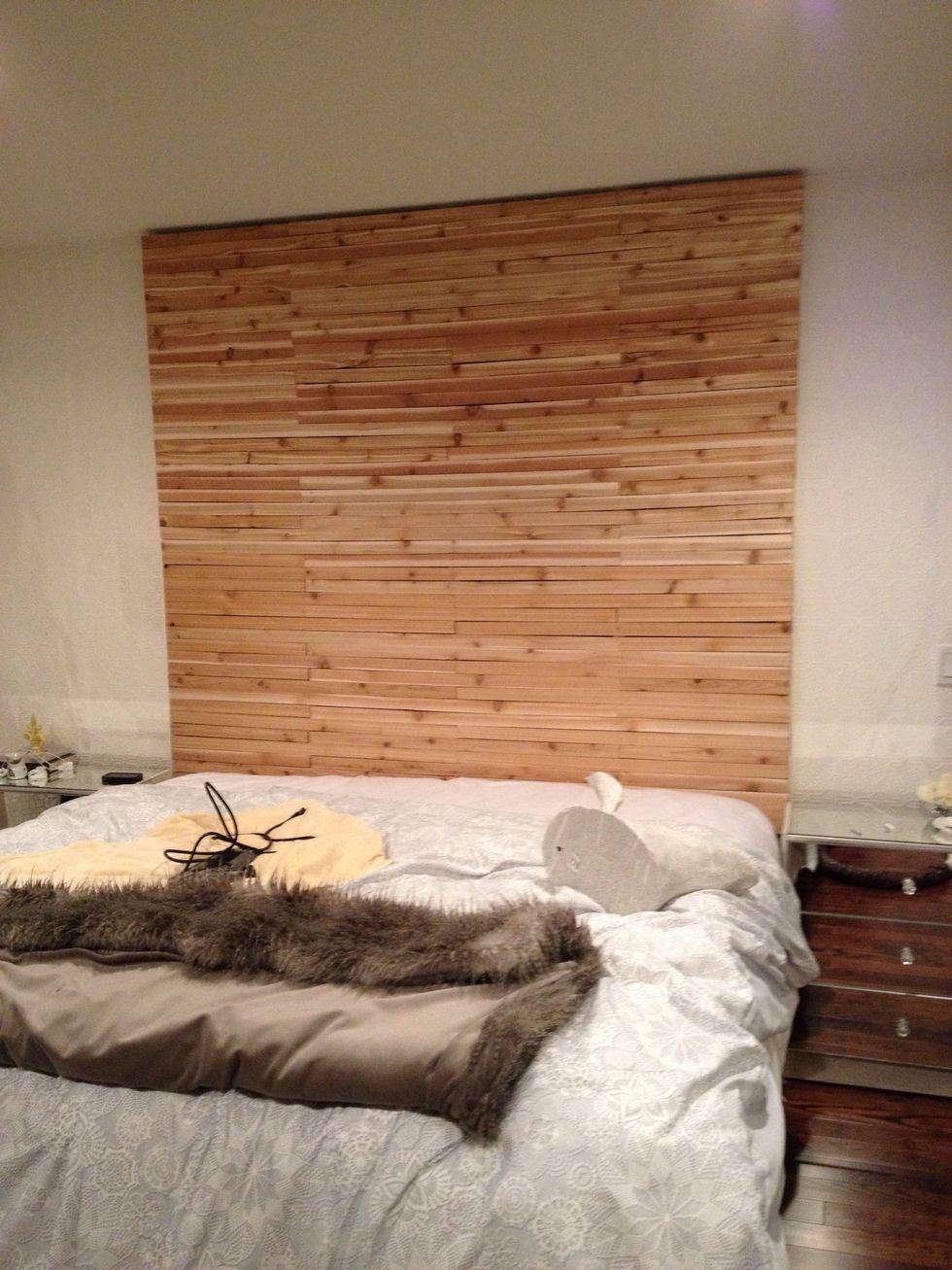 Bed is back in place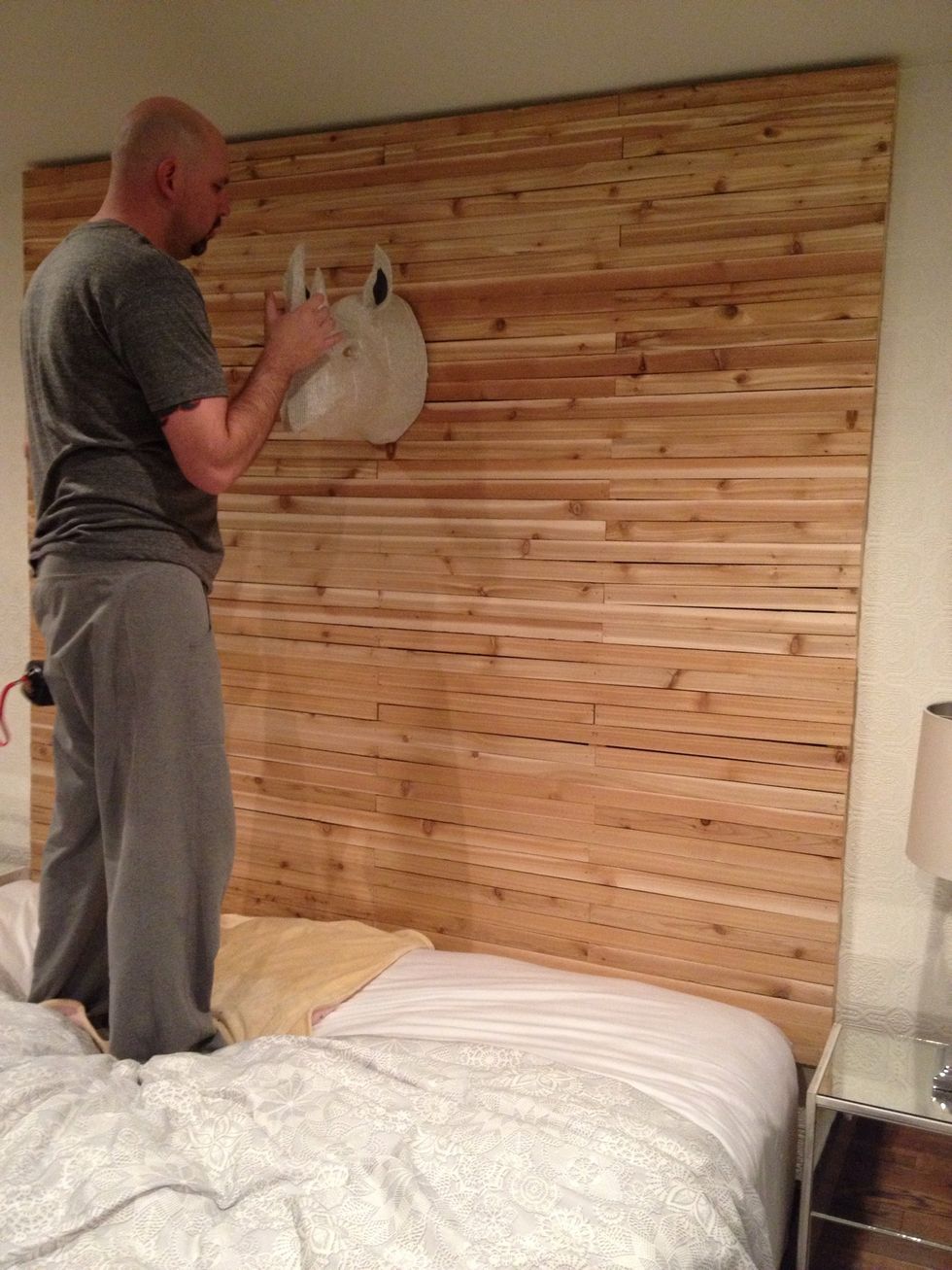 We hung a rhino head in the center with a screw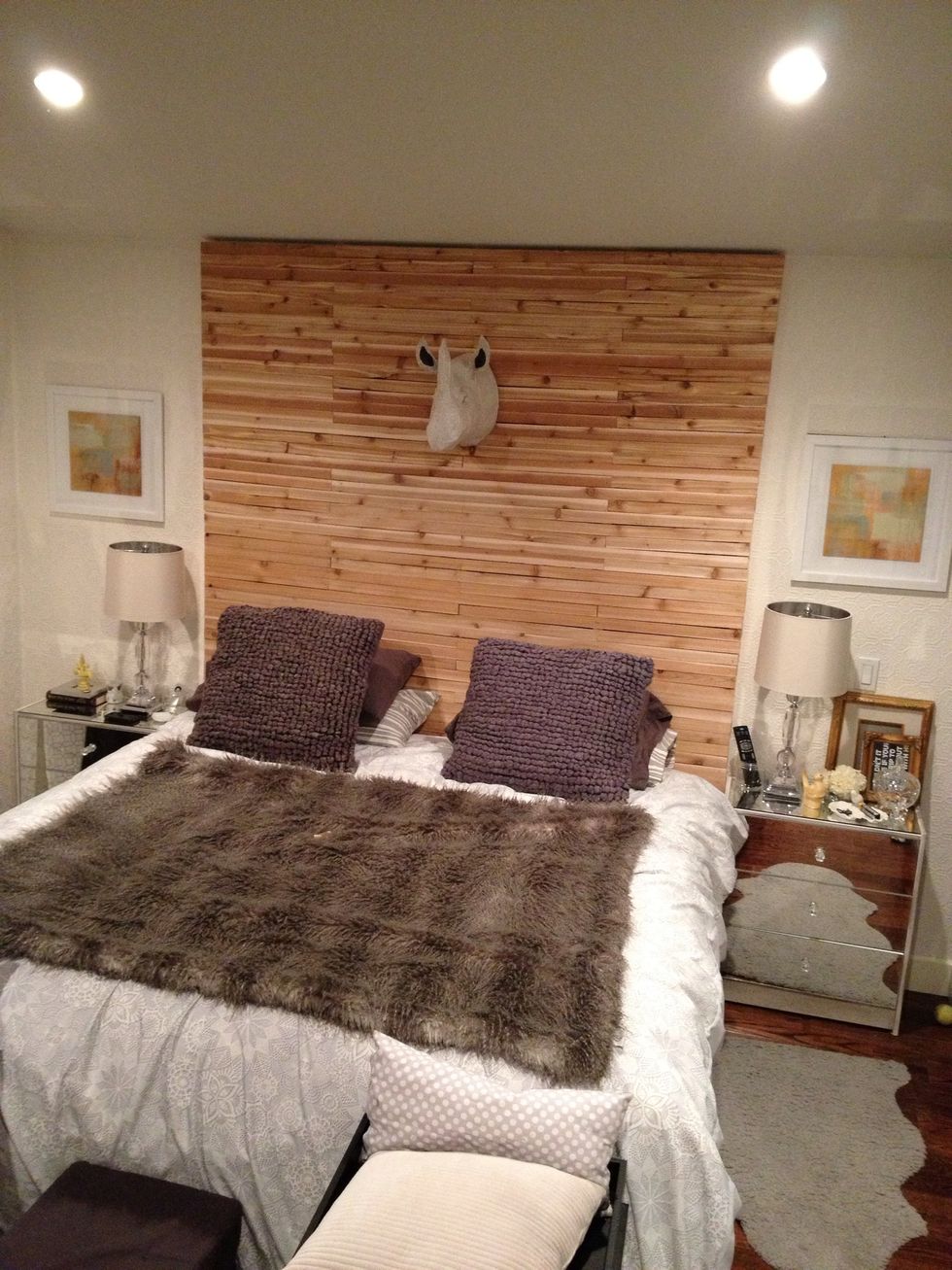 Done. I know I'm not the best bed maker, but at this point it was past midnight and my hubby an I wanted to goto bed. The project took us about 6 hours.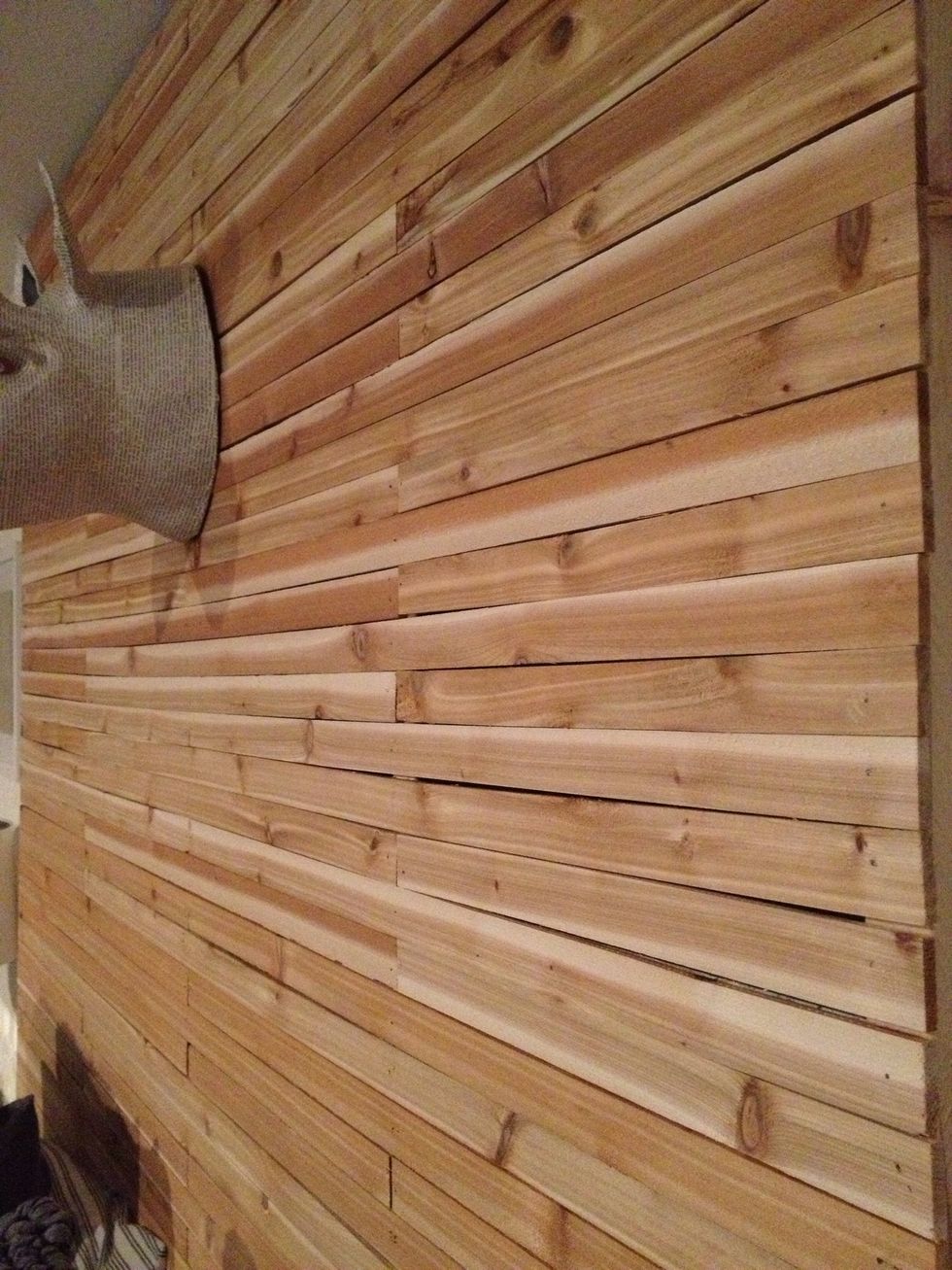 Close up.
5.0 2x2 8' pine strips
6.0 Bundles of cedar lath
1.0 Brad nailer nail gun
1.0 Chop saw
1.0 Measuring tape and pencil