How to make a kindle paperwhite protective book case
A cheap, stylish and nostalgic protective case for your kindle*. Doubles as a kindle disguise so it looks like you're reading a book (: *or iPad mini
89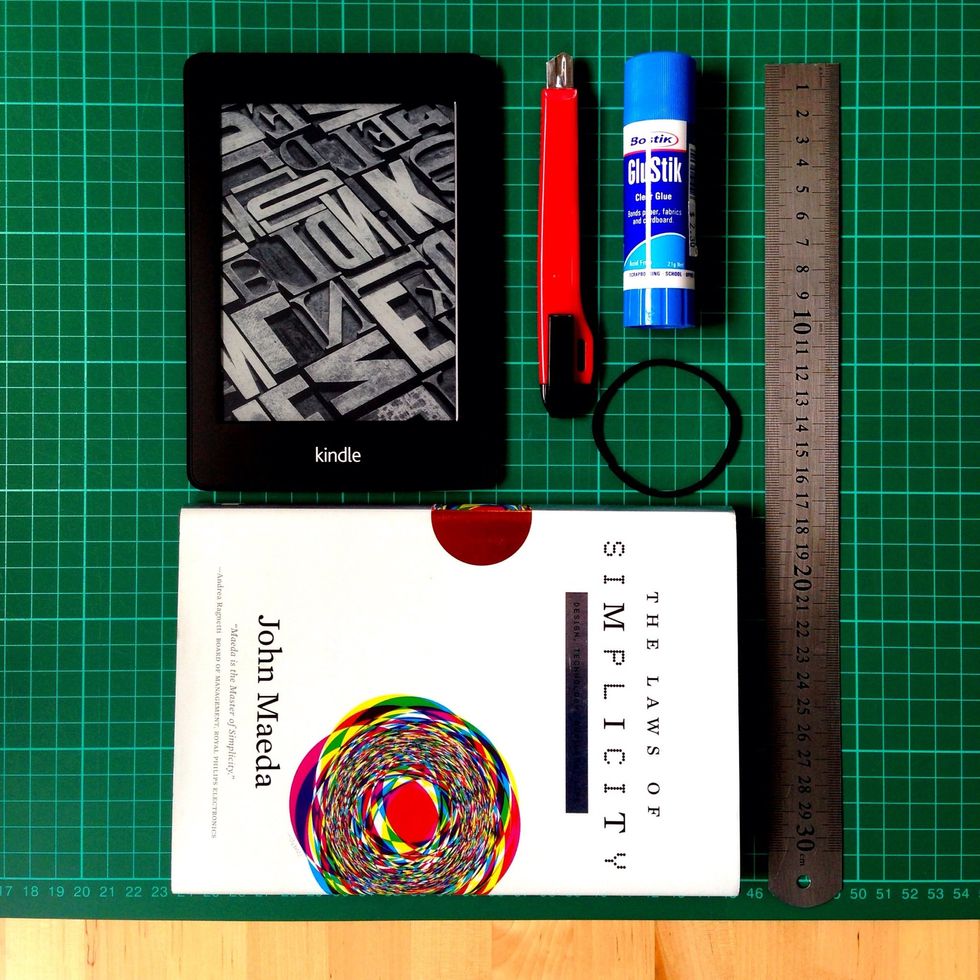 Gather all your supplies. For this case I've chosen John Maeda's awesome book, The Laws of Simplicity. Not only because it's a great book, it's the perfect size and has a nice grey linen cover.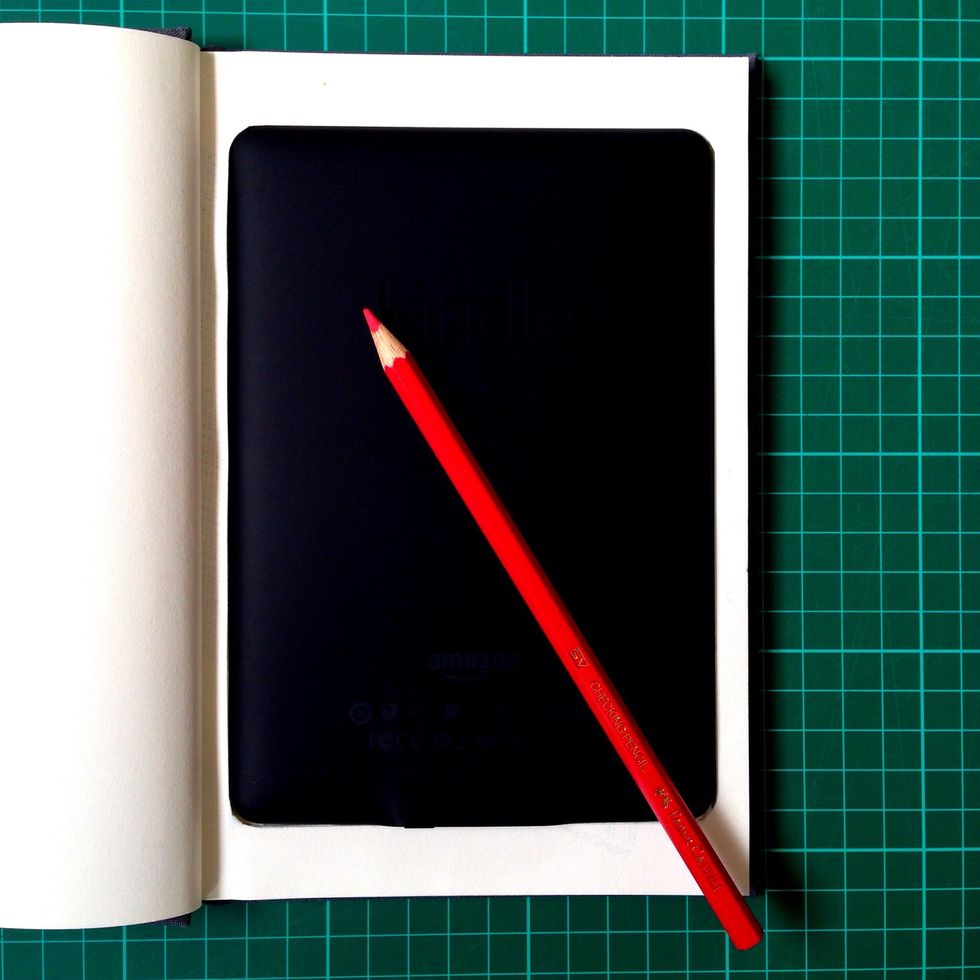 Keep the first 5 pages or up to the title page. After the title page, place your kindle centre on the page and mark the outlines to be cut.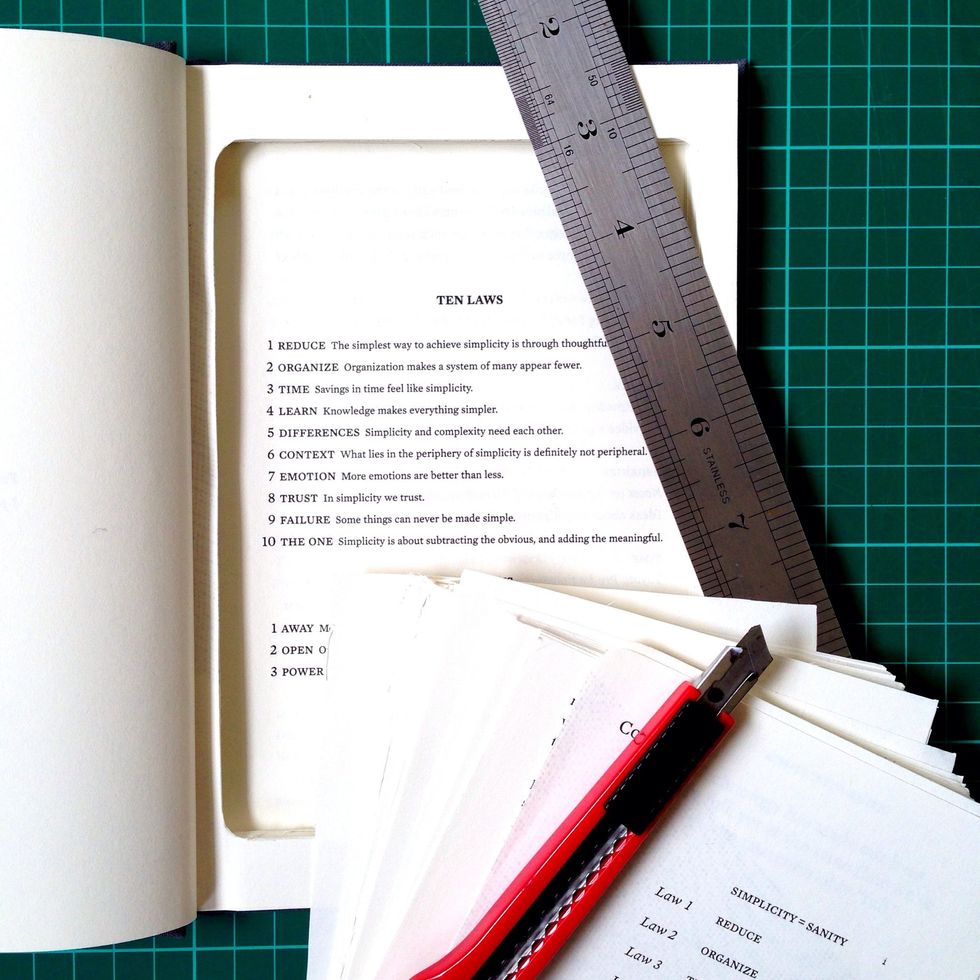 Cut the first two pages carefully along the outline keeping the rounded corners to mask straight cut pages. Then cut out the rest of the pages with no rounded corners.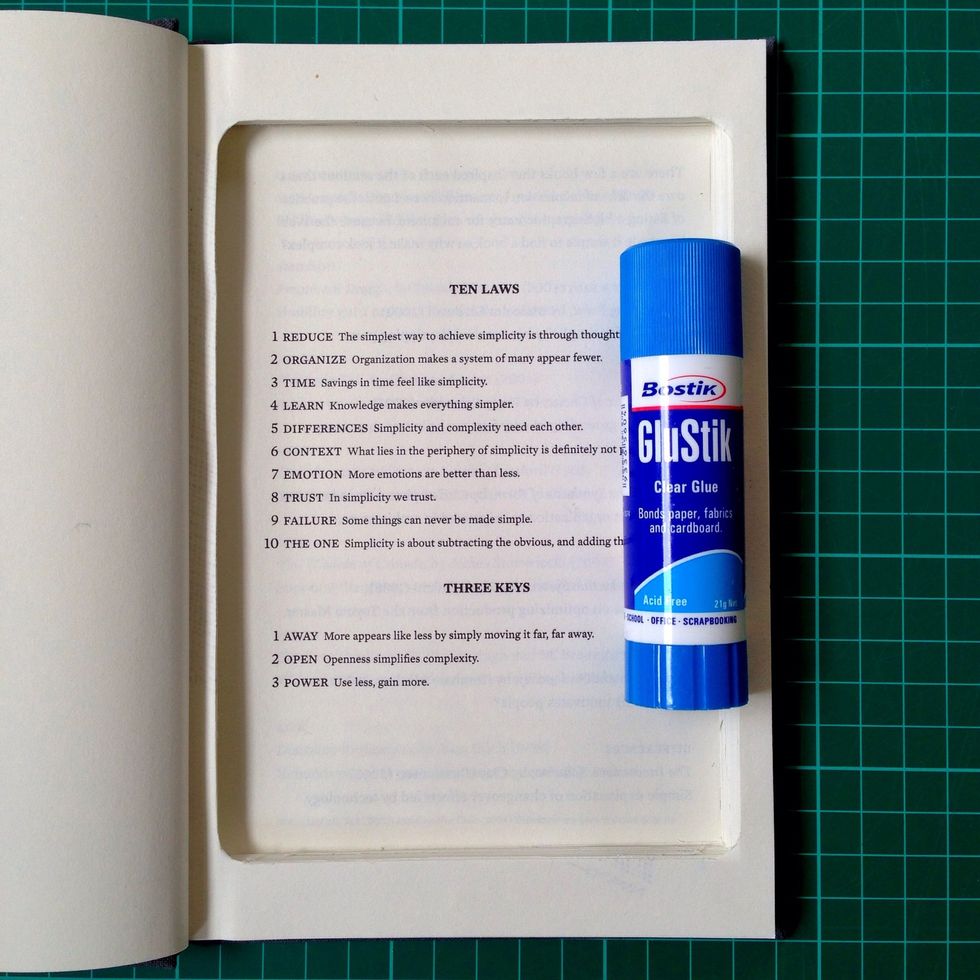 Glue all the cut pages together. The best way to do this is to apply the glue to the edges then close the book up so all the pages line up. Alternate from front and back with every few pages.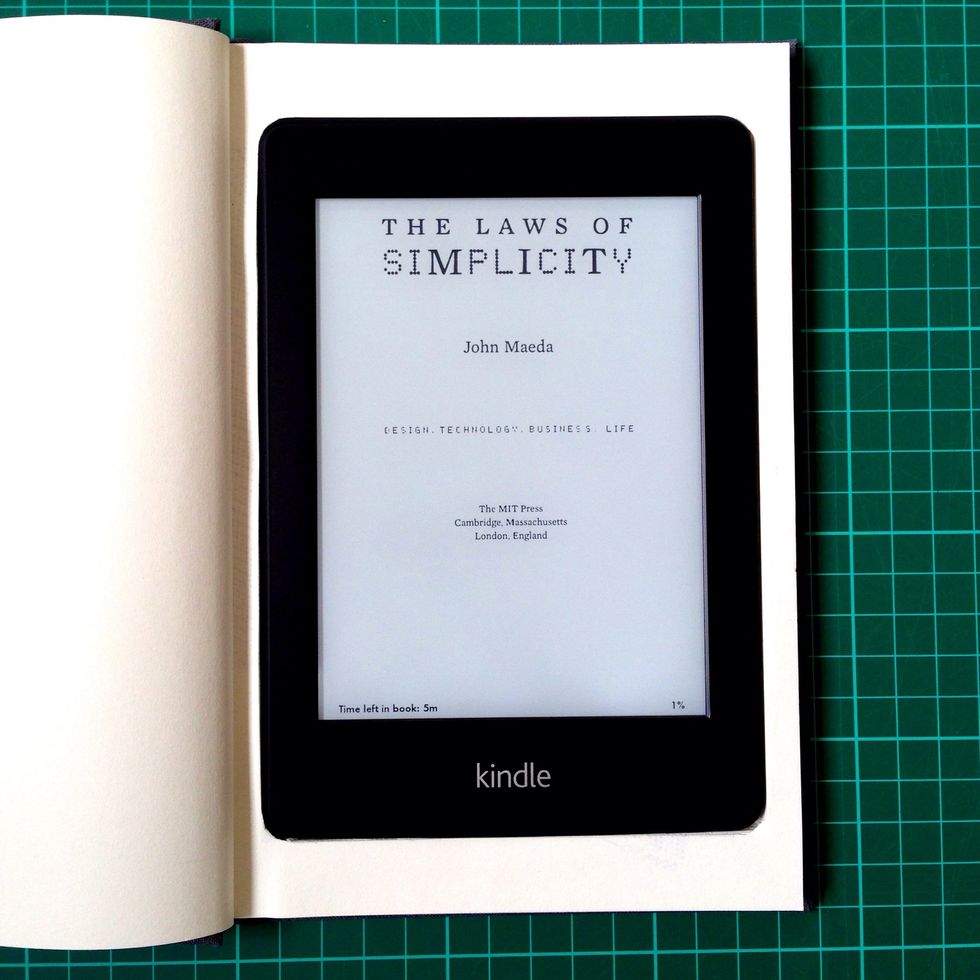 Once all the pages have been glued down and any excess glue is dry, place your kindle into the space. Order the digital copy of the book you just mangled (: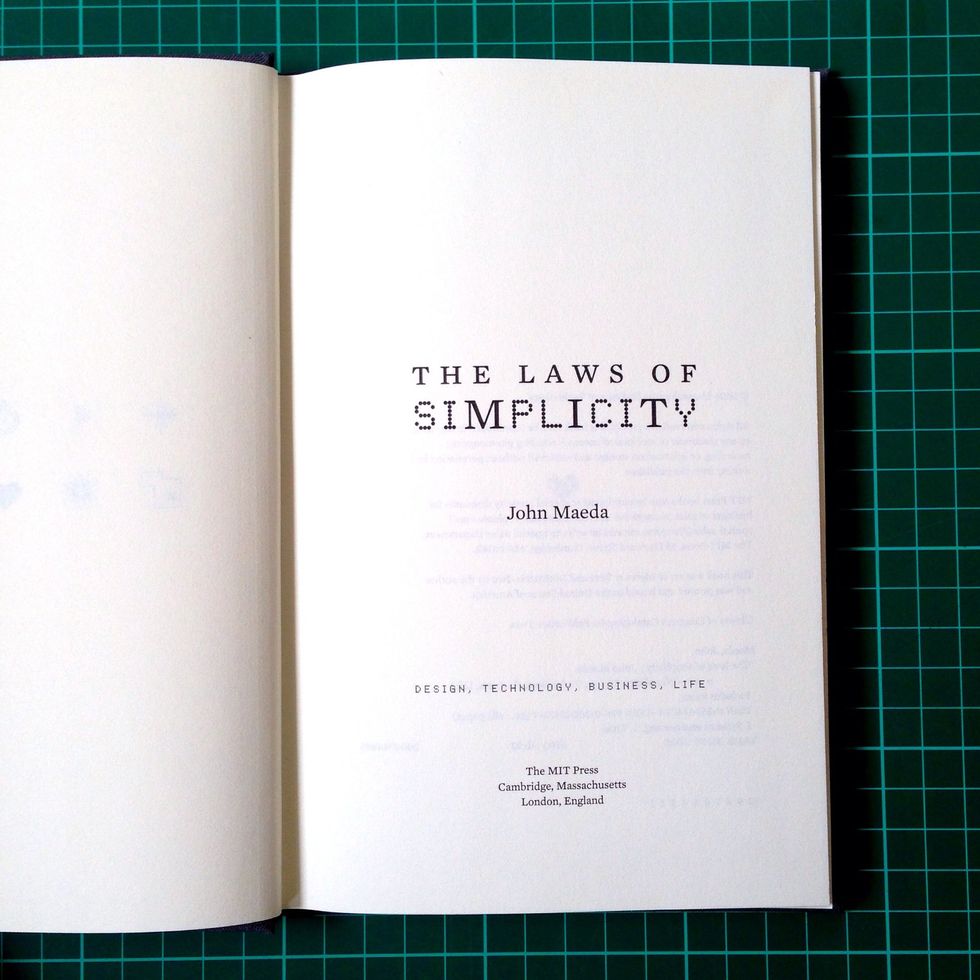 The original title page adds a nice touch.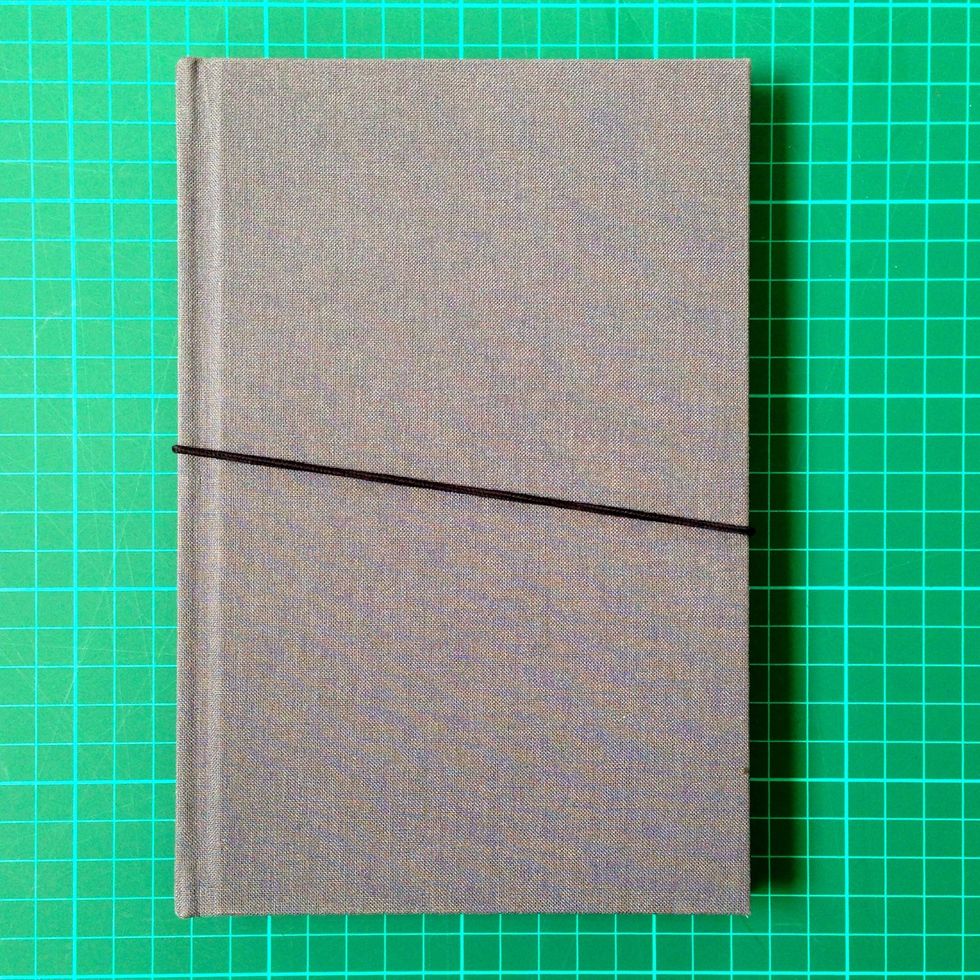 Use the hair tie to keep the book and kindle in place.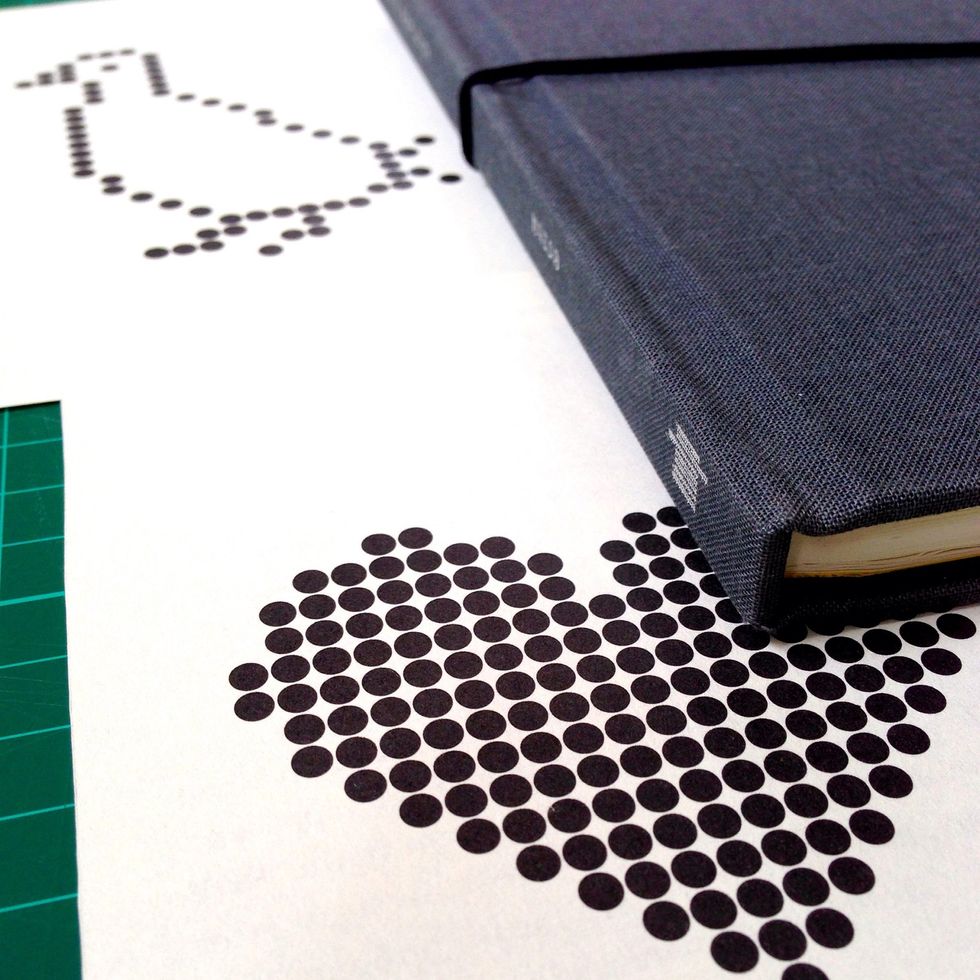 Share the love.
1.0 Old A5 size book
1.0 Kindle Paperwhite
1.0 Sharp razor knife
1.0 Metal ruler
1.0 Glue stick
1.0 Hair tie