Note: this recipe makes 6 soufflés or 1 large one and I gave you the full recipe (I cut the one I was making in half). If you do not have ramekins, use any small baking dish.
One more note: you can use a small cake pan for a big soufflé if you want.
Take out the ramekins/pans your a using and coat them with butter and then sugar. Set aside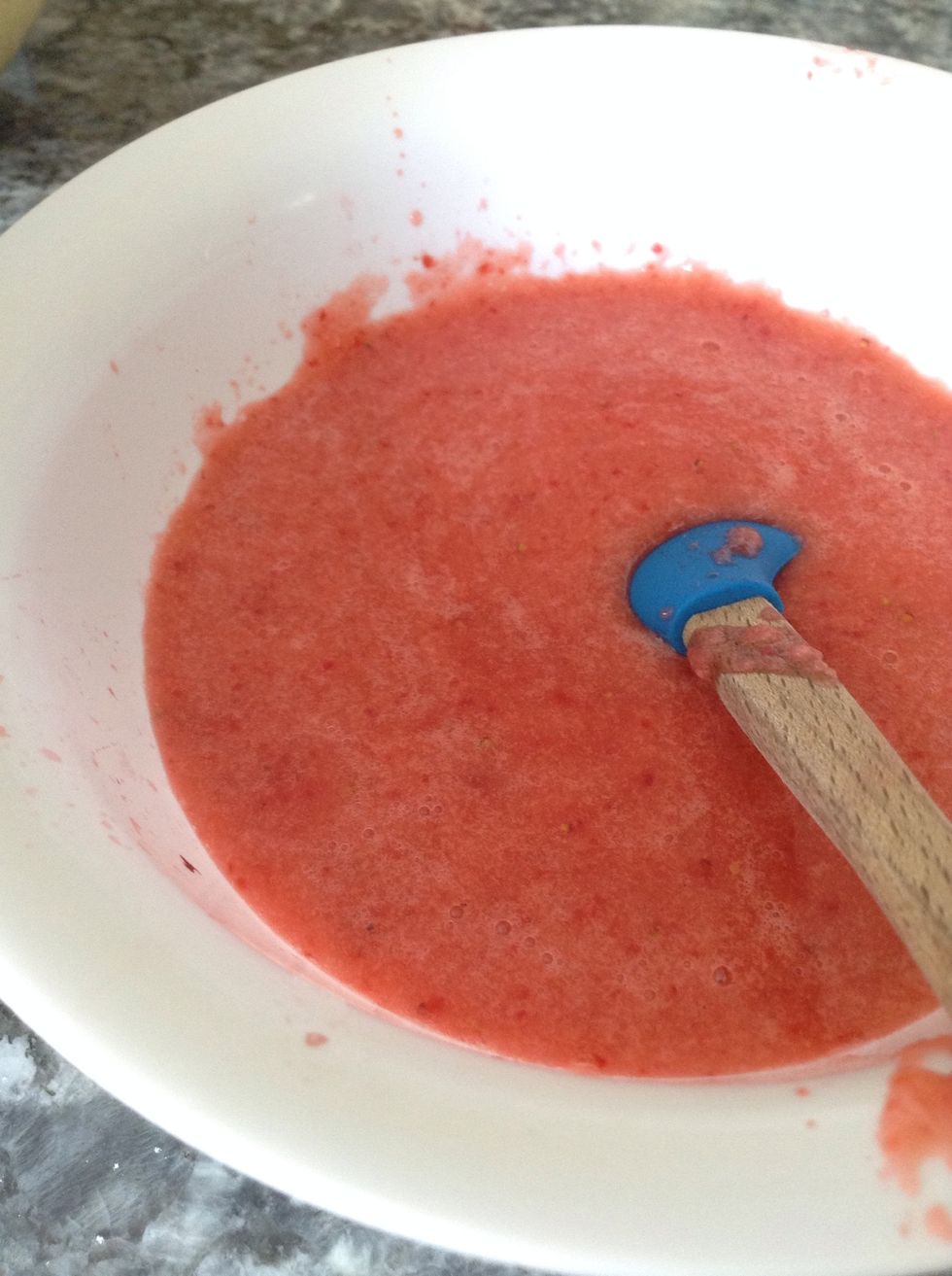 In a food processor, combine the strawberries, lemon juice, 1/4 cup of sugar and the cornstarch. Mix it until very fine and not chunky (see picture).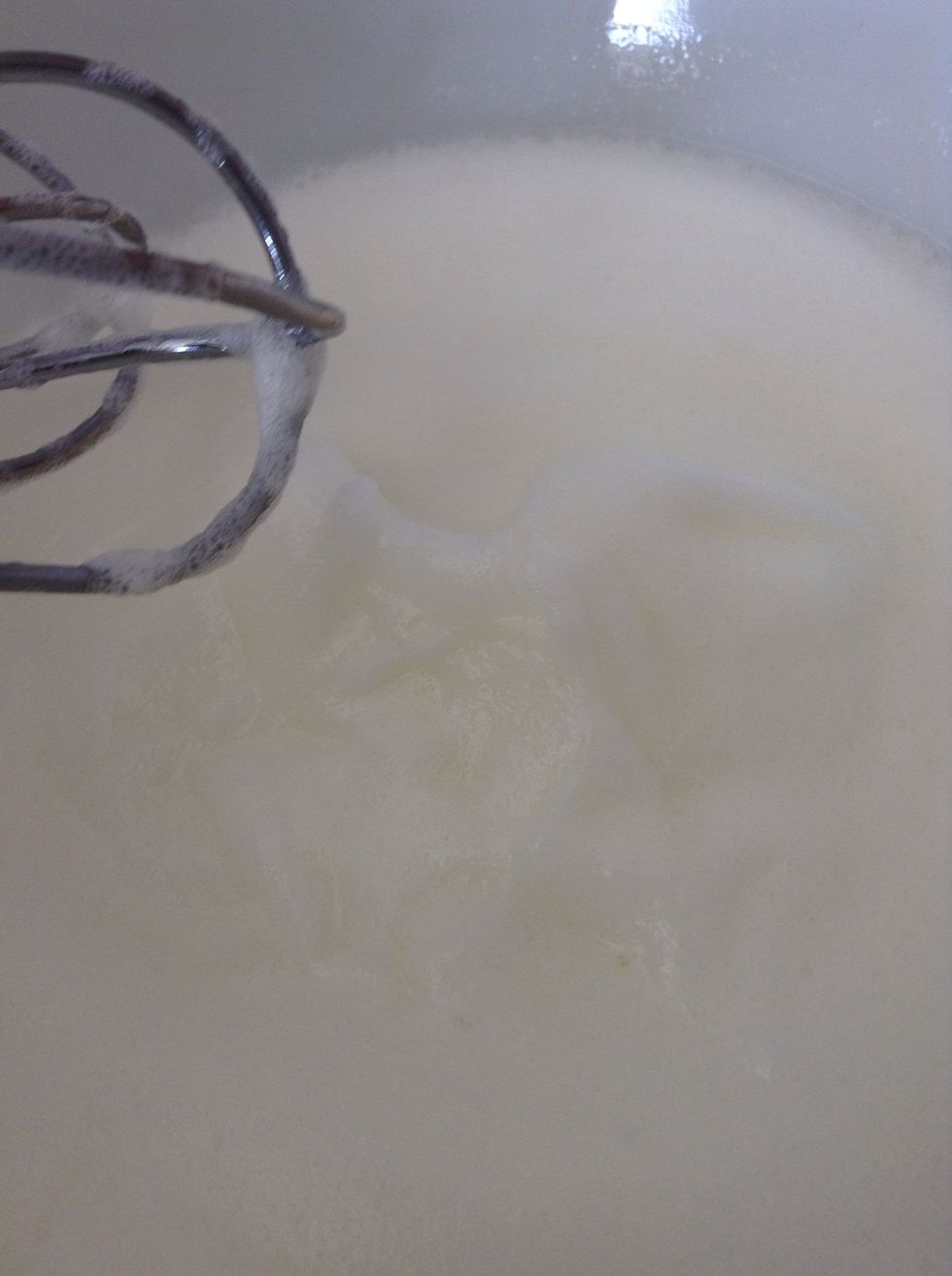 Beat egg whites WITH A WHISK ATTACHMENT until soft peaks (you may also add a pinch of cream of tarter to help foam Continue to beat while adding the other 1/4 cup sugar and the salt until stiff peaks
Stiff peaks
Put in 1/3 of the strawberry mixture and fold with the spatula.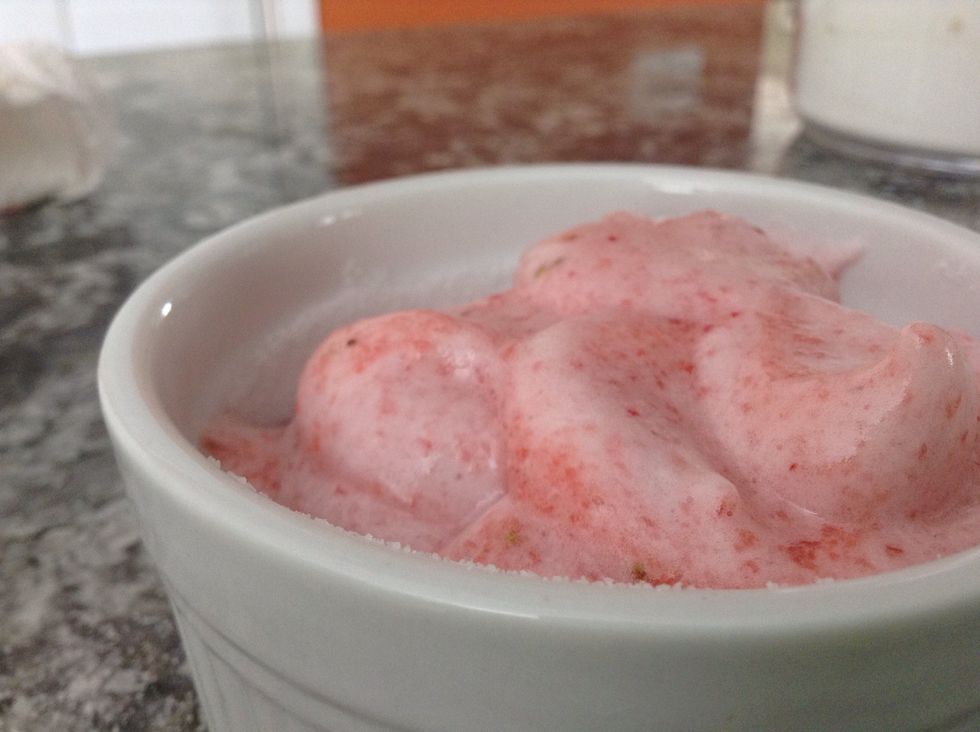 Now put your batter into the pans, dividing evenly. It should be near the top of the ramekin. If using a cake pan, spread it out with a spatula.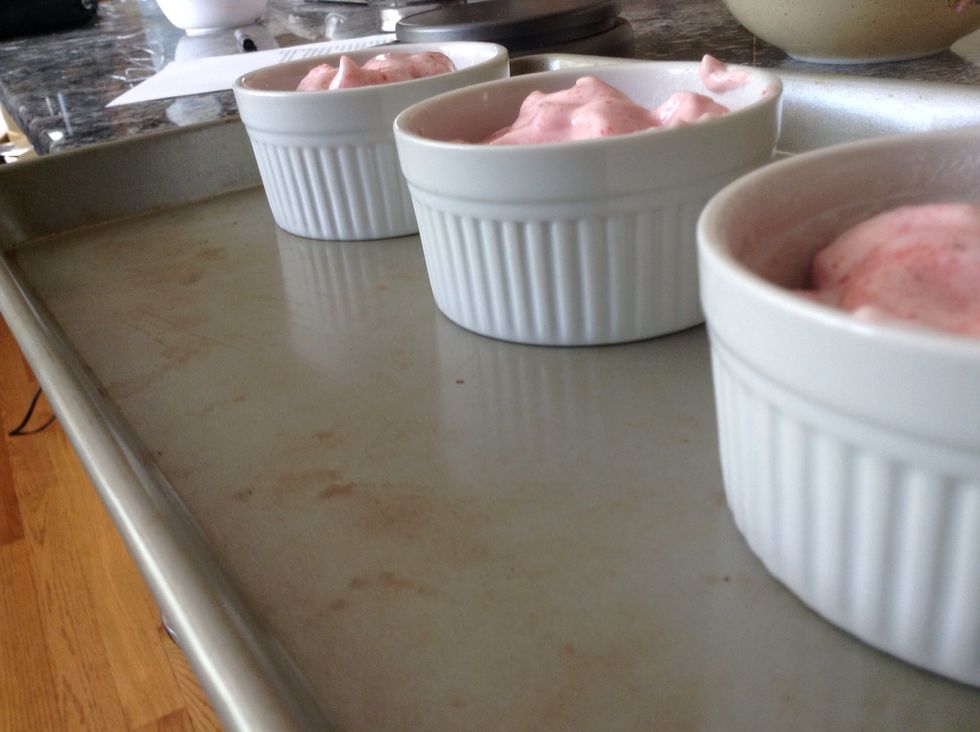 I cut my recipe in half which is why there are only 3. If you want (and you should because it's a lot easier), put your ramekins on a cookie tray with sides so it's easier to put in the oven.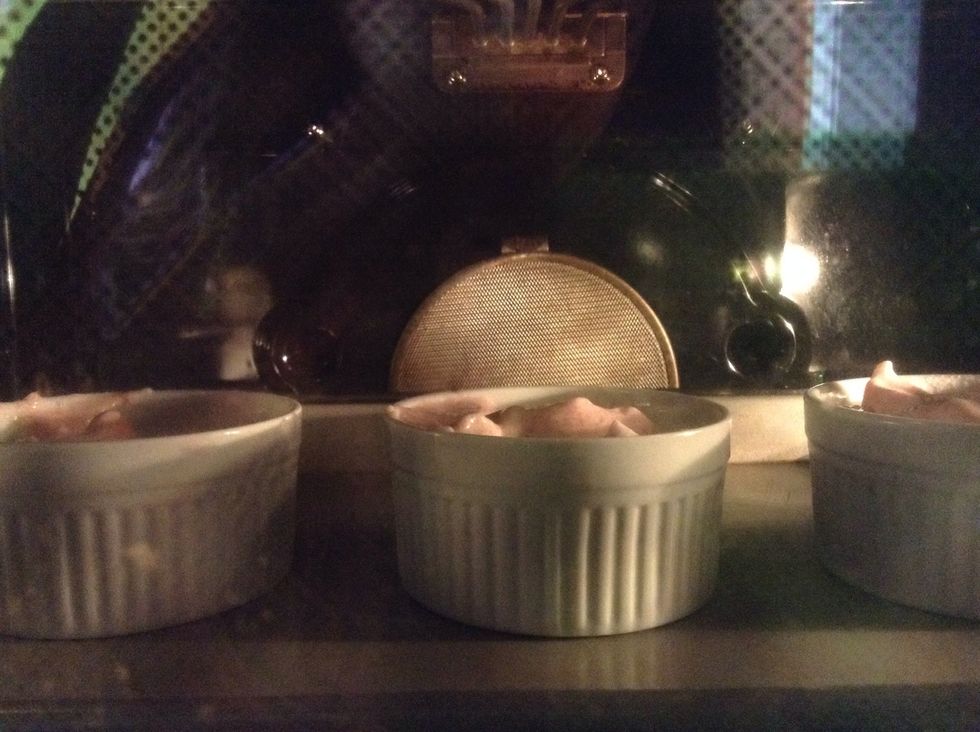 Put in the oven for 14 to 17 minutes, until brown on top.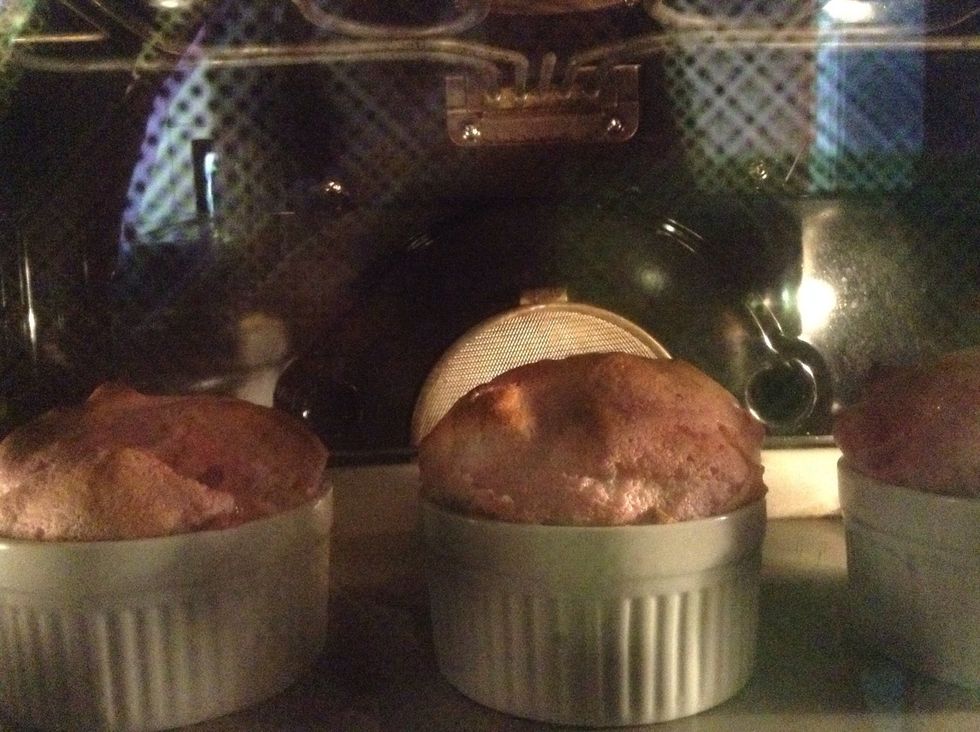 Take them out once brownish pink. By the way, my soufflés top only looks very dark because the oven tints it...try not to cook them that dark
Take out of the oven
Sprinkle with powdered sugar is desired and eat right away (you can wait but they'll deflate). Sorry about the blurry picture
12 ounces French strawberry without stems
2 tsp lemon juice
1/4 cup sugar
Another 1/4 cup sugar
1 Tbsp come starch
4 egg whites
Pinch of salt
Soufflé ramekins
Butter
Knife
Mixer and bowl
Spatula