For my bag I'm making a pink and white polka dot bag with a cupcake patch on the front. You can use any fabric and make any size you like but for this tutorial I'm making the bag 56cm(H) x 39cm(L).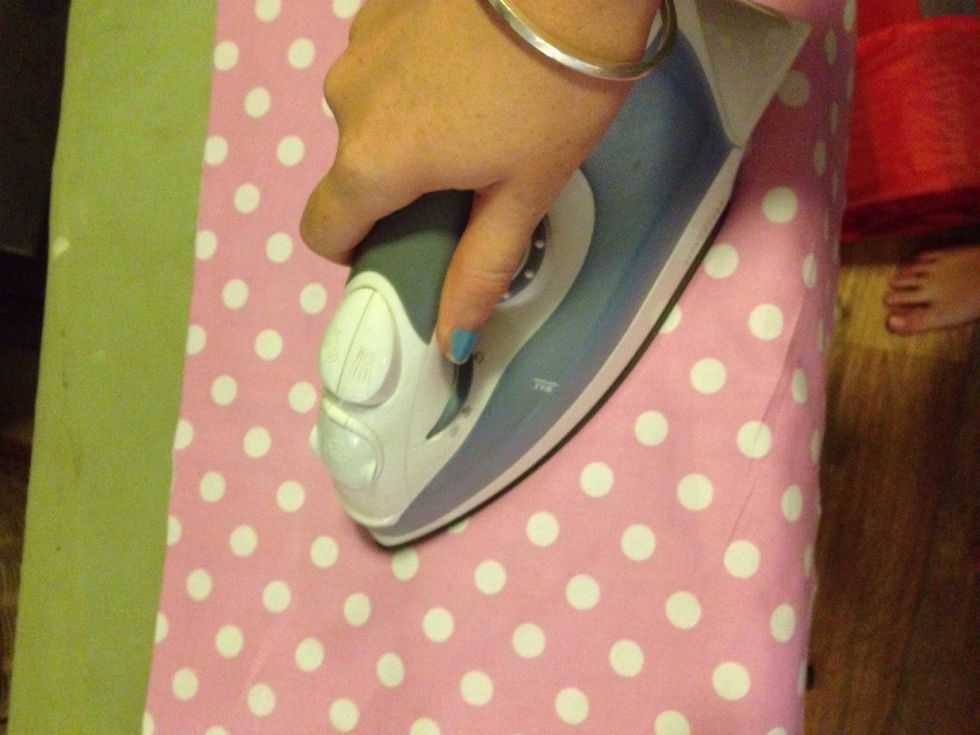 Iron both pieces of your fabric or of you like just fold it in half so it's meets the measurements required. Iron both sides to remove creases.
Pin each edge of your fabric giving a 1cm hem. Before you hem you can overlock or zigzag the edges of the fabric.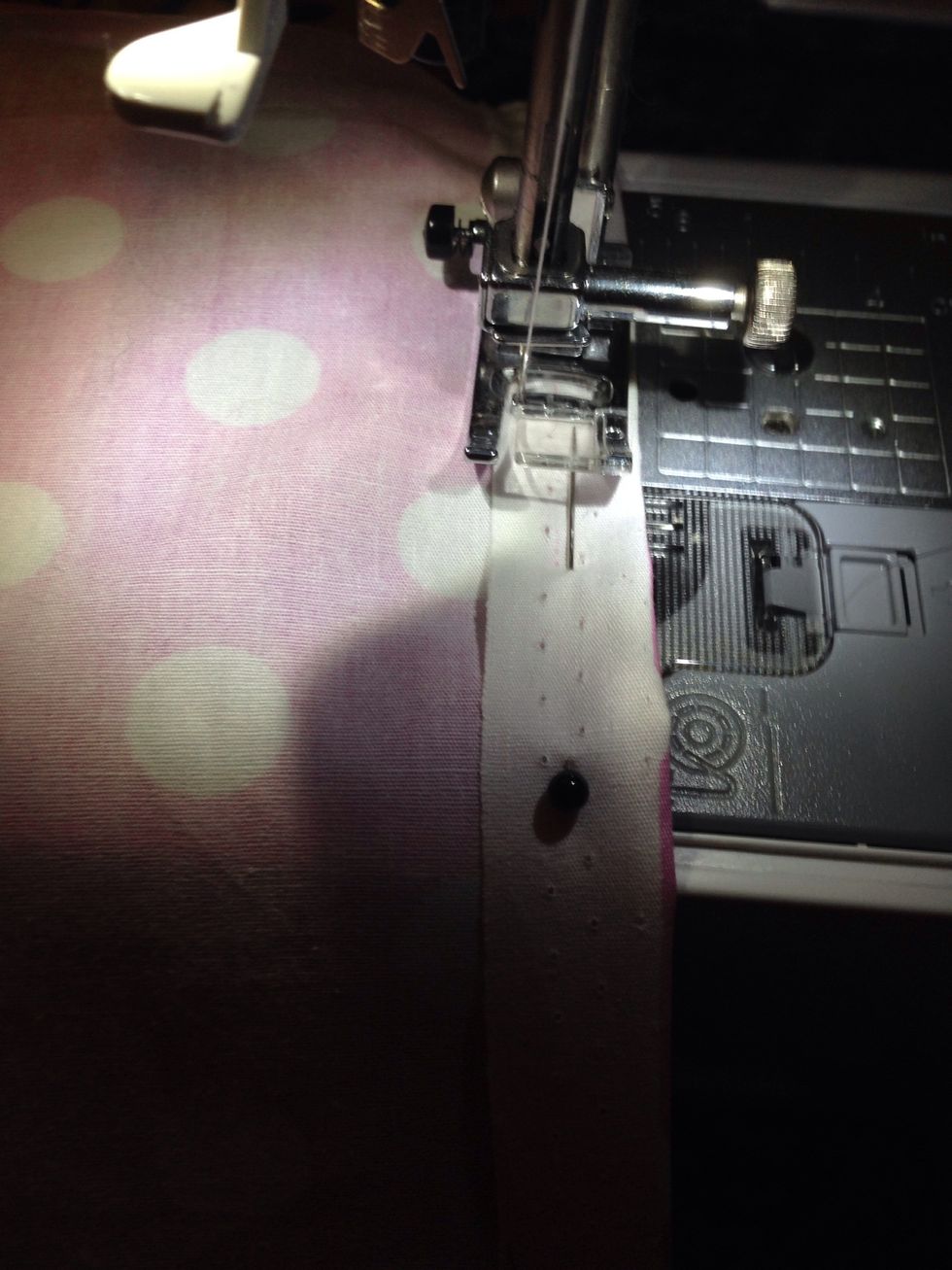 Sew along each side. I'm using the smallest stitch on my machine.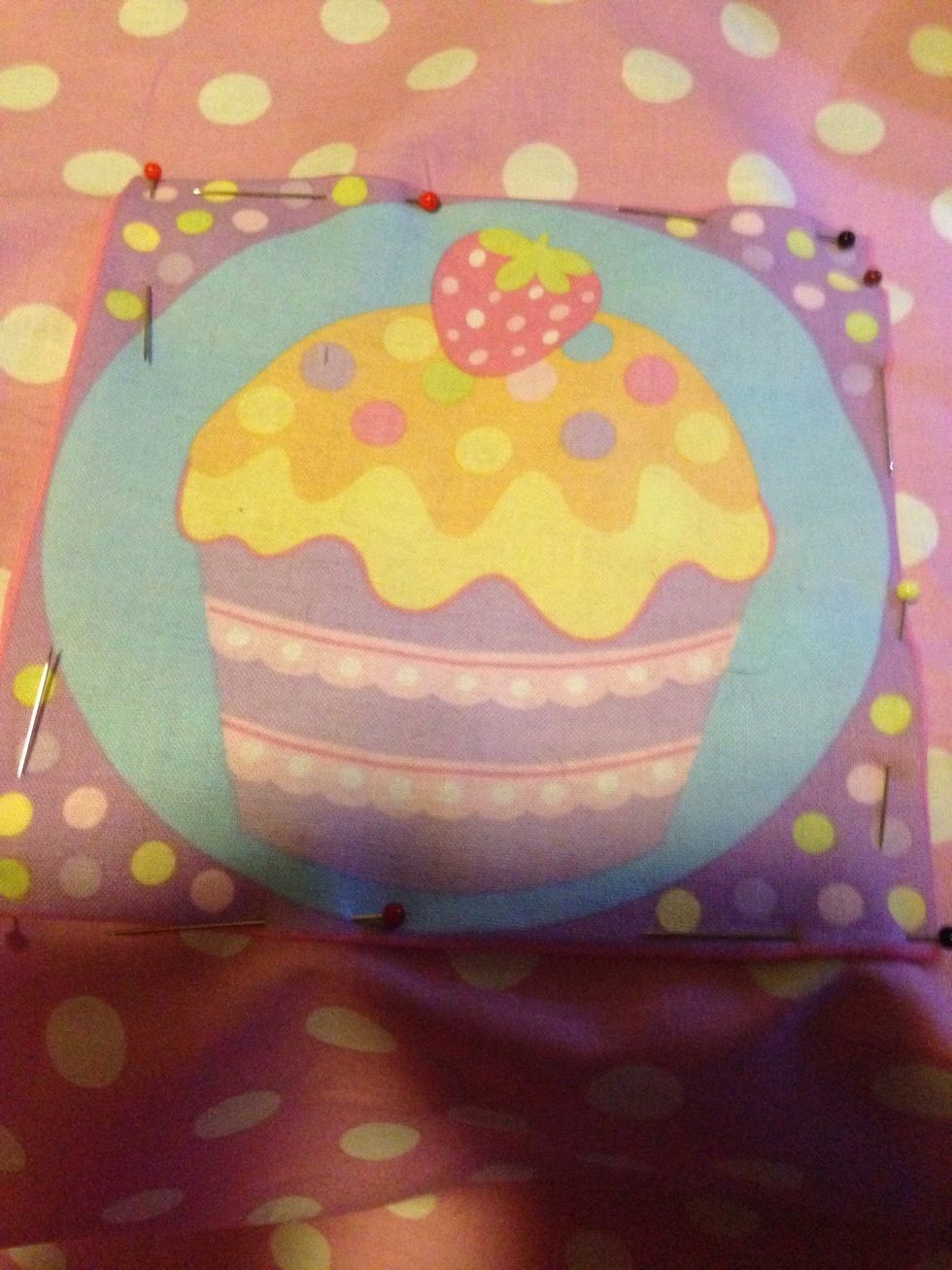 Cut out your patch and pin in the centre of the fabric. Stitch around the patch as close to the edge as possible. For more advanced sewers you can stitch around the picture on the patch.
Sew along one side of the sack.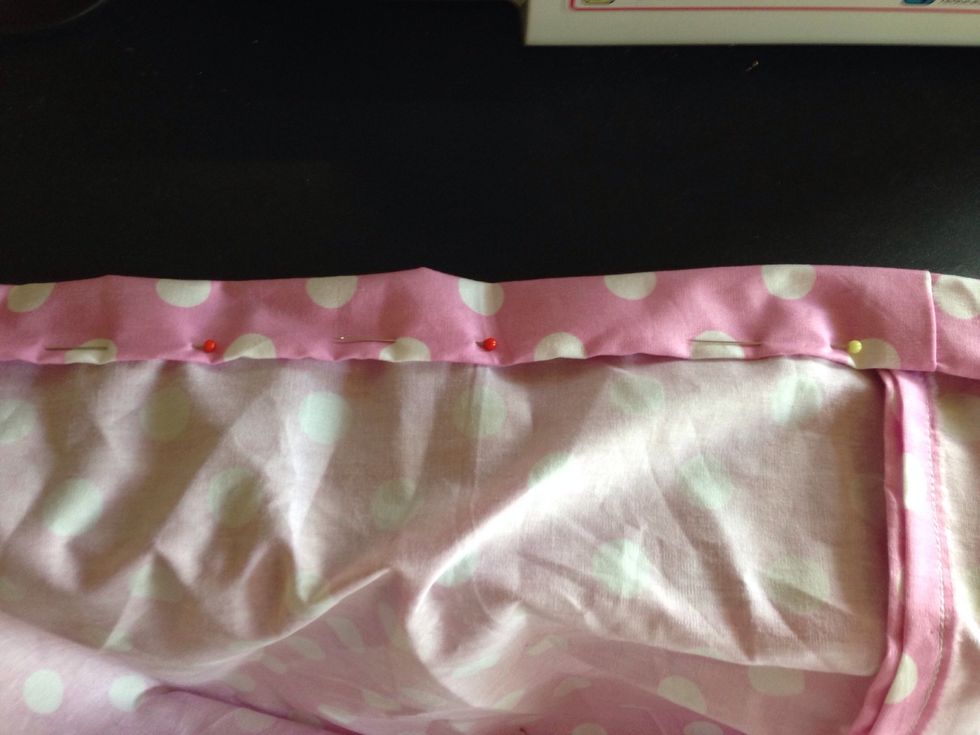 Fold the top of the bag down twice leaving enough room to be able to thread the ribbon through.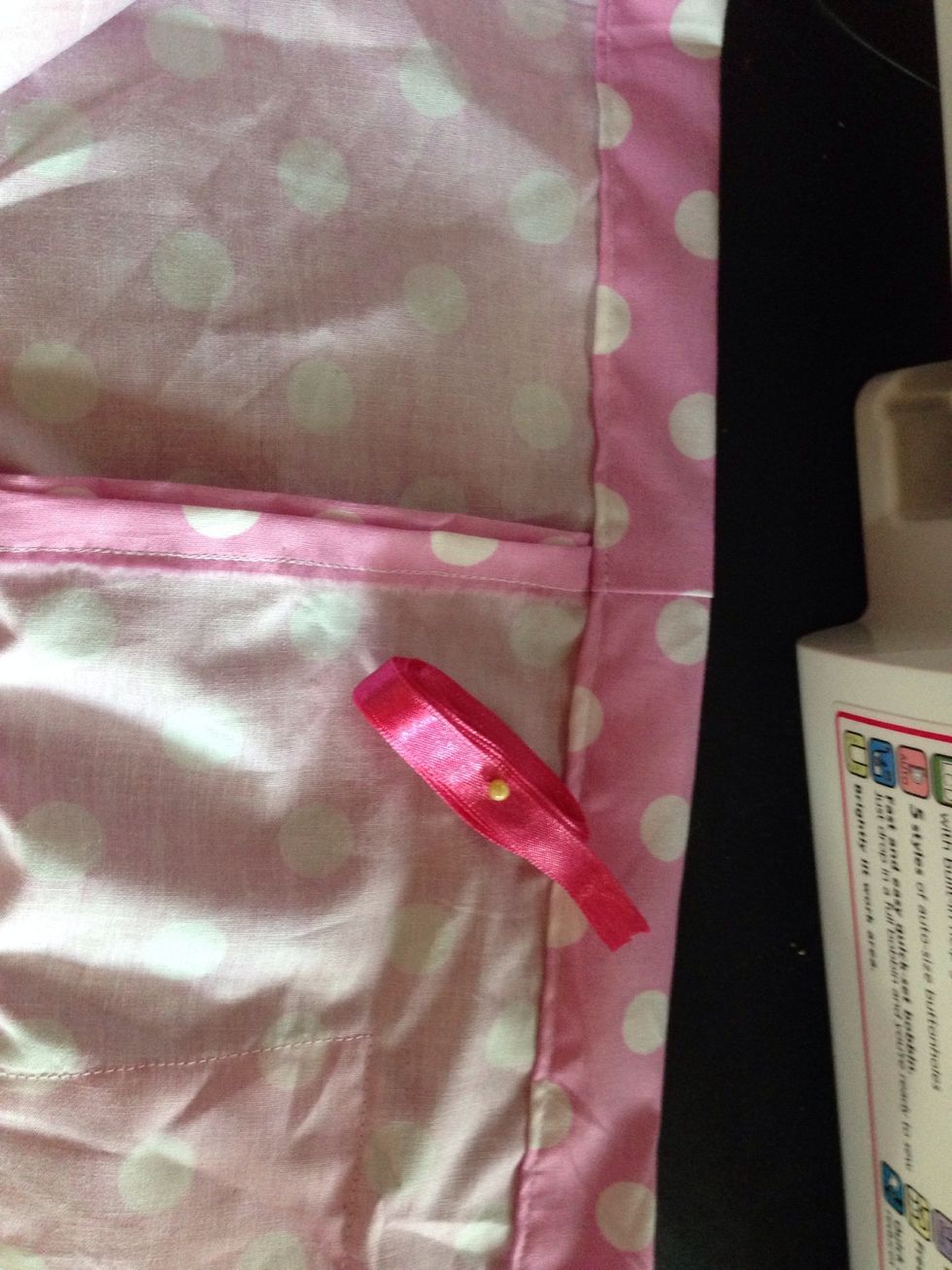 Once you have stitched the top down pick your ribbon, I'm using a thin pink ribbon.
Attach a safety pin on one end of the ribbon and pull the rest of the ribbon out so it's ready to be threaded through.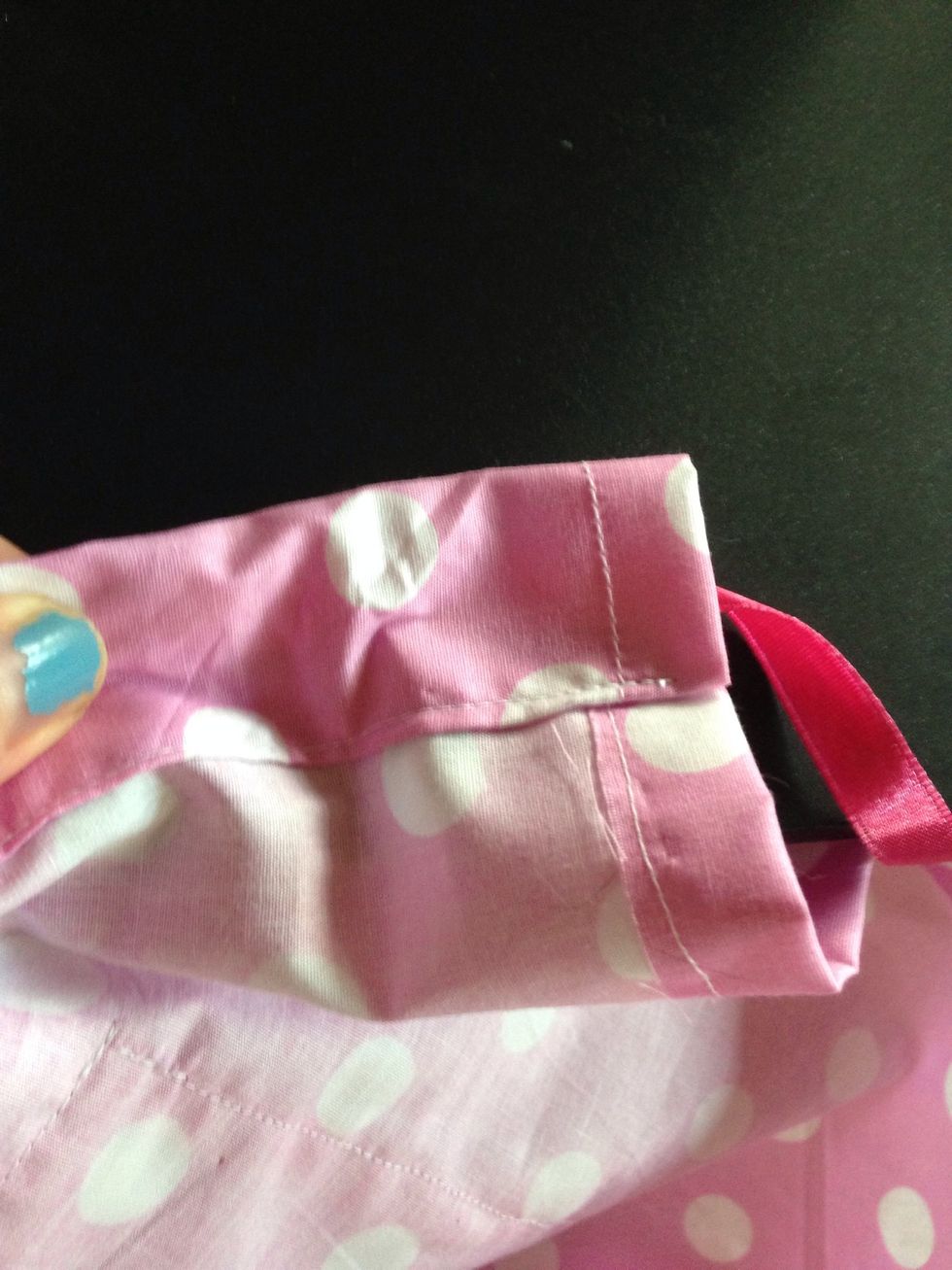 Start threading the ribbon through the bag. It can be tricky but once you get the hang of it you wi fly through it.
Once the ribbon is through measure the length you want left out and tie a not at the end.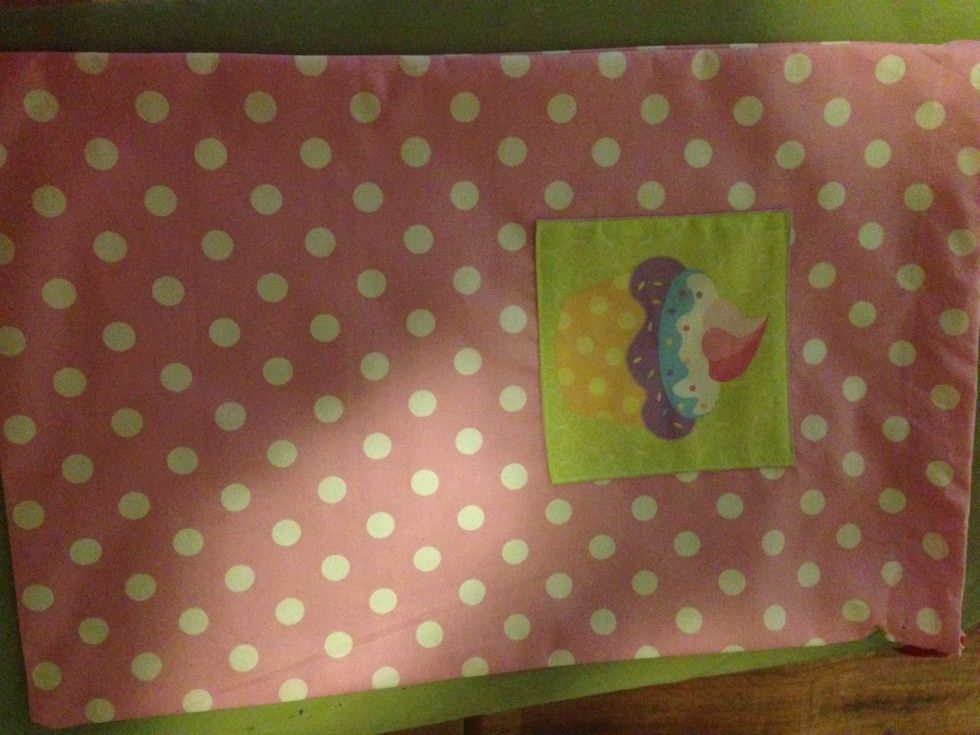 Iron your bag and you're ready to go!!! These make great mini Santa sacks for Christmas or toy bags for kids. Here is one I made before (ironed lol) I hope you enjoyed this tutorial.
Main fabric 56x39cm x 2
Fabric for patch
Cotton thread (I'm using white)
Pins
Iron
Ribbon (I'm using hot pink)
Sewing machine
Scissors