Car seat organiser which attaches to back of car seat
41
Measure car seat and work out what kind of pockets you want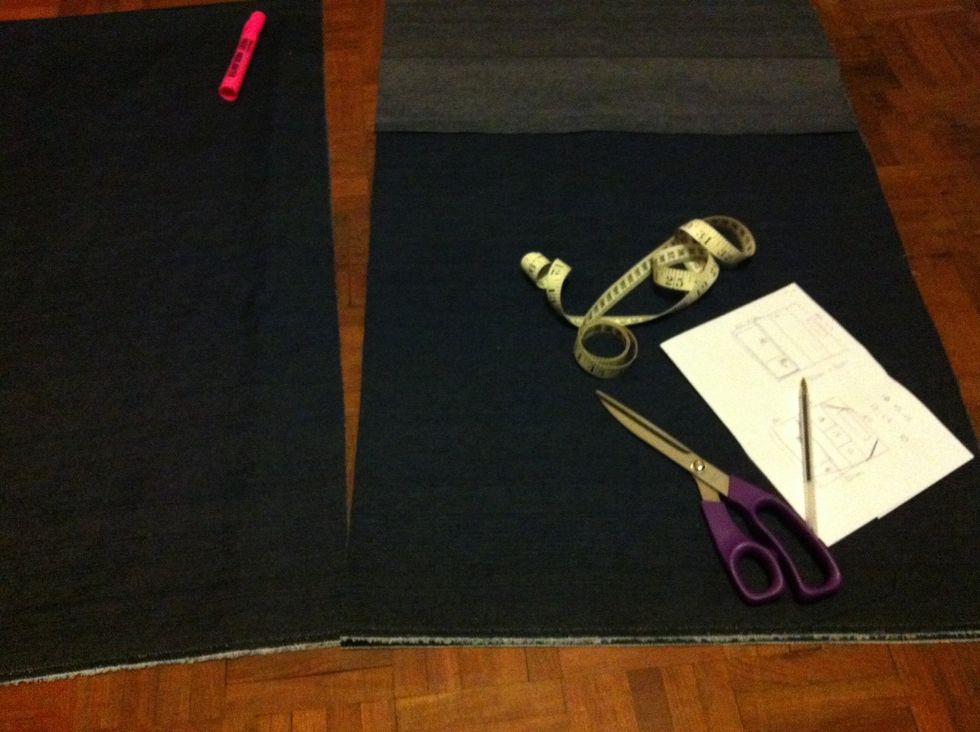 Measure up with at least 1 cm extra on all sides for hemming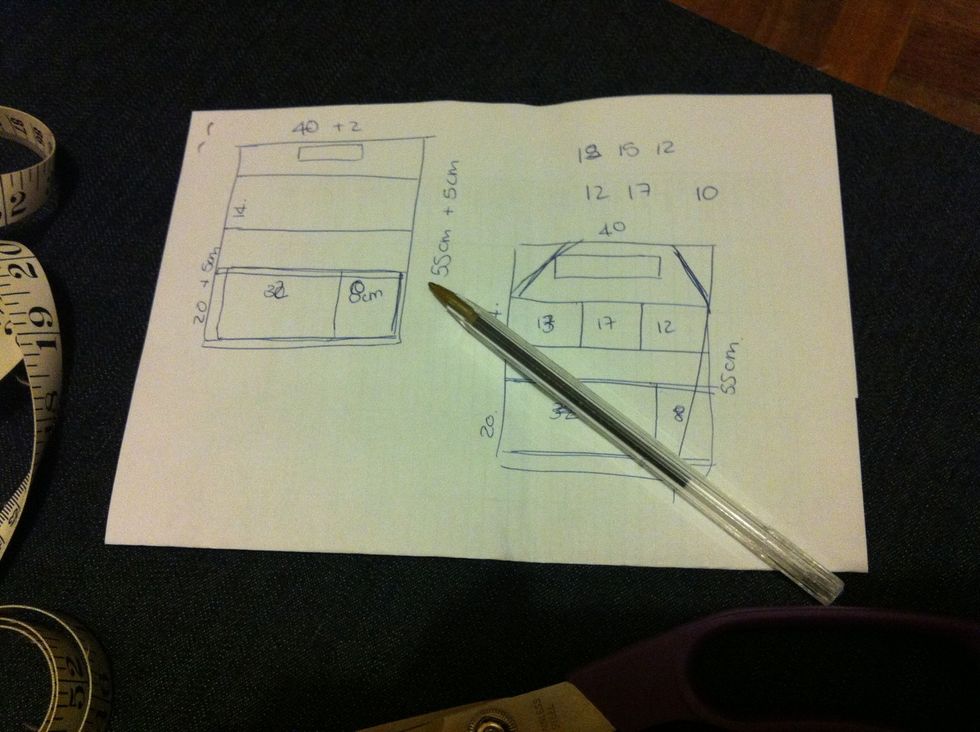 Check those measurements again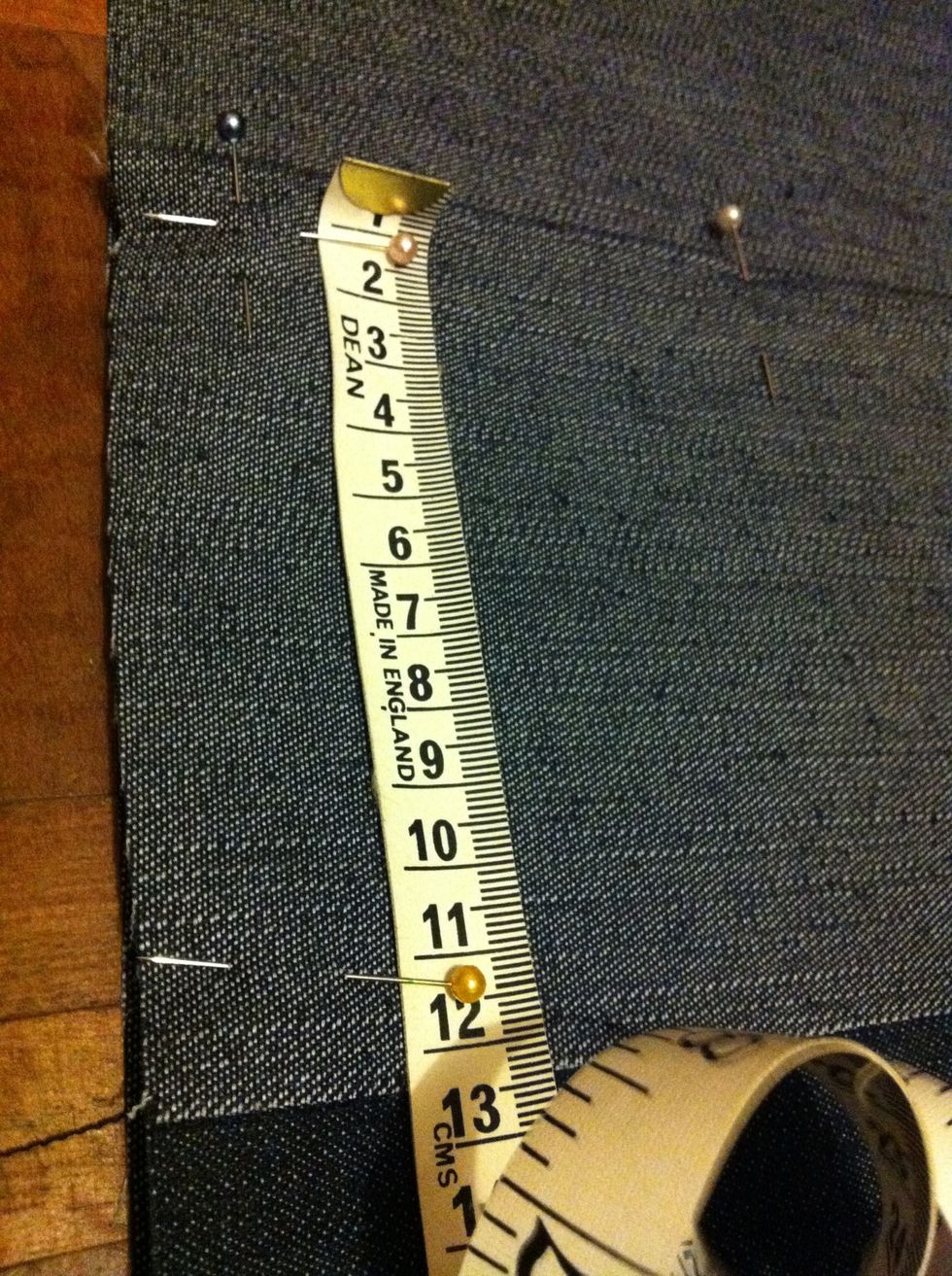 Flip top over 10 cm and pin right sides together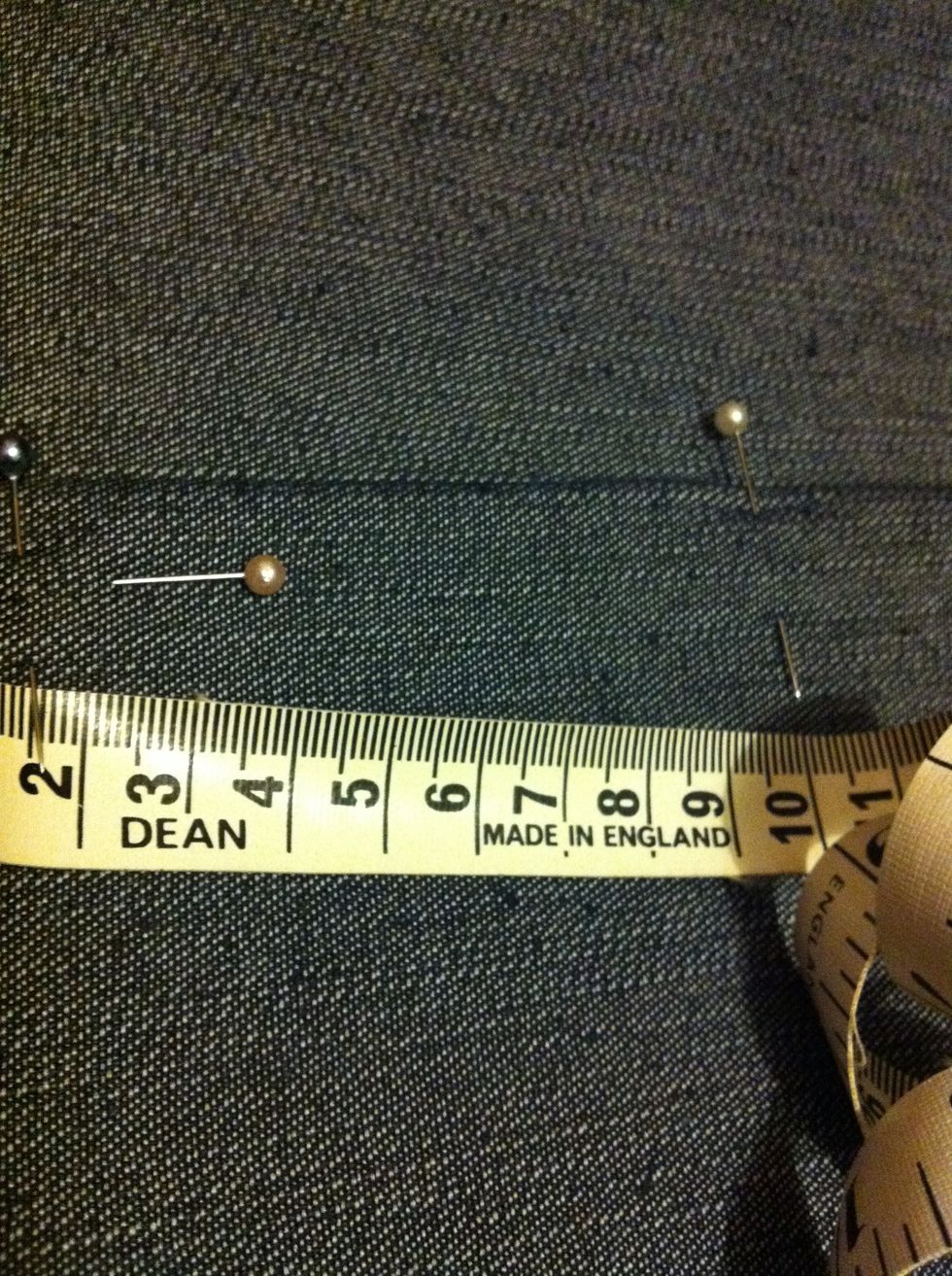 Mark 10 cm in from top and on each side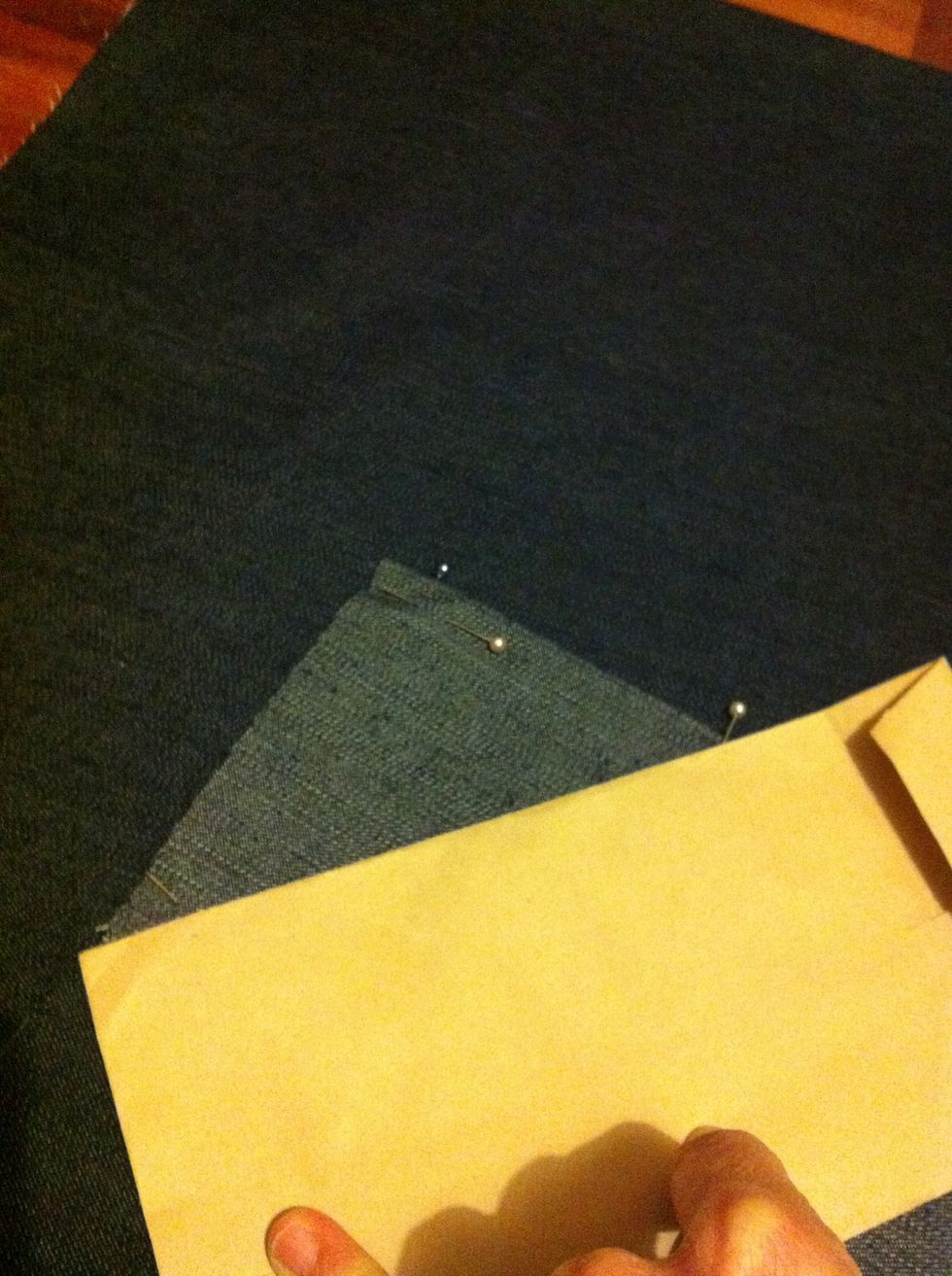 You're going to cut the corners off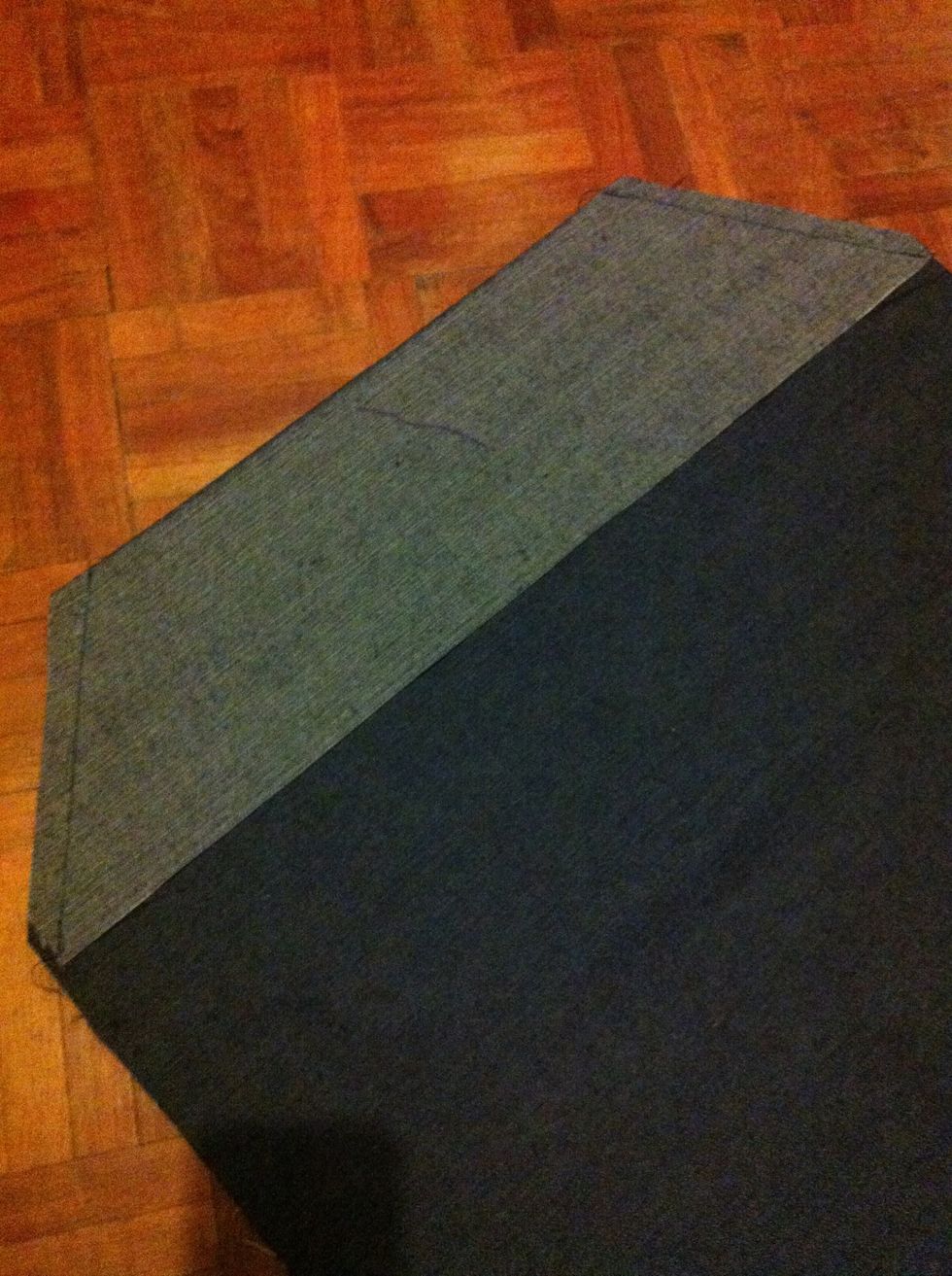 And sew...
Turn right side up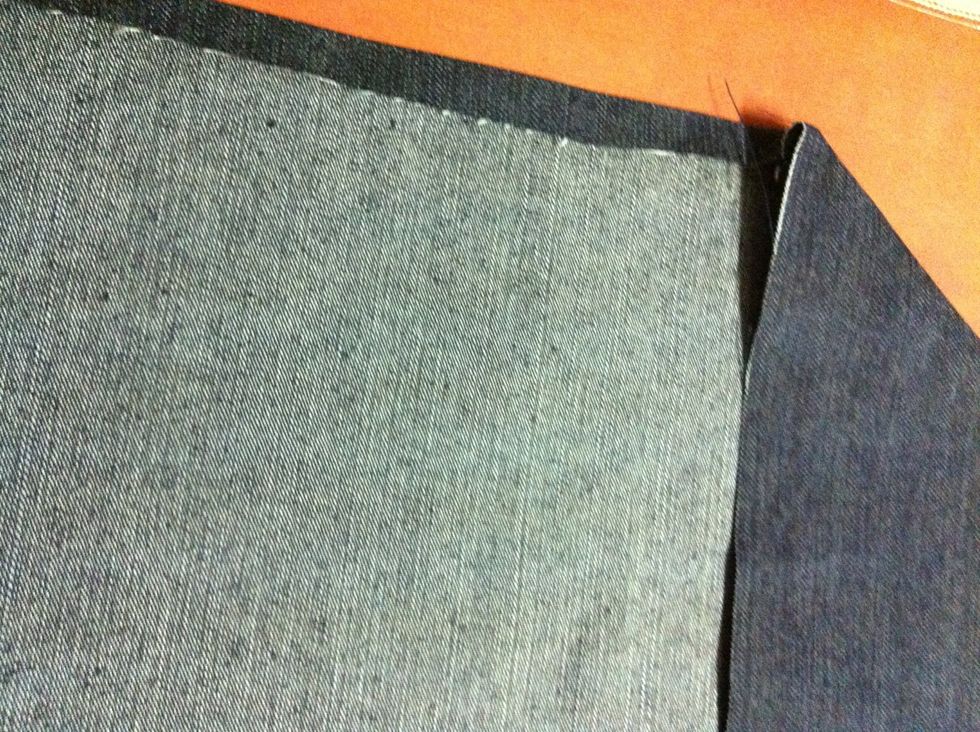 Fold over sides and iron, ready to sew seams on each side top to bottom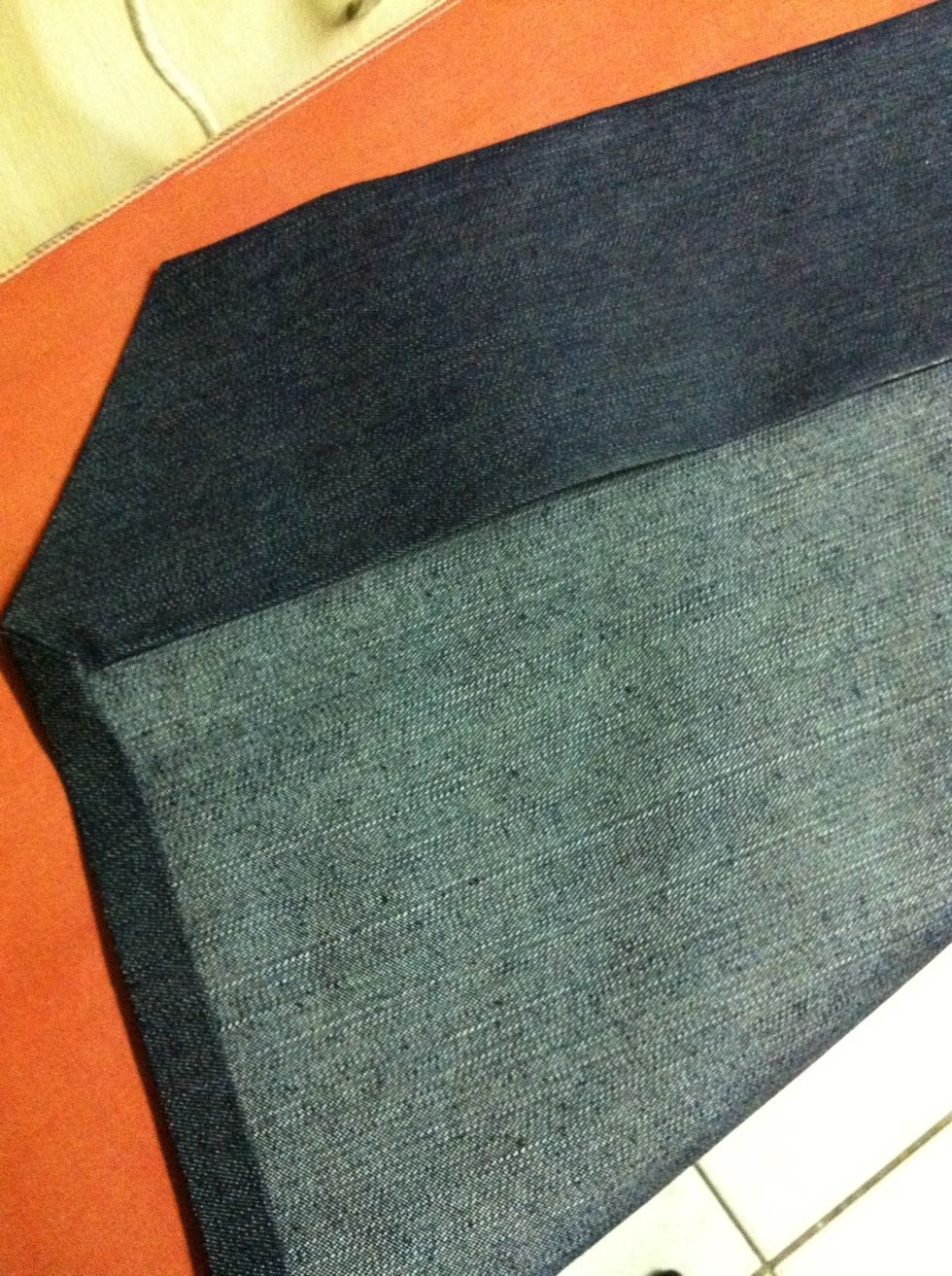 Pin and sew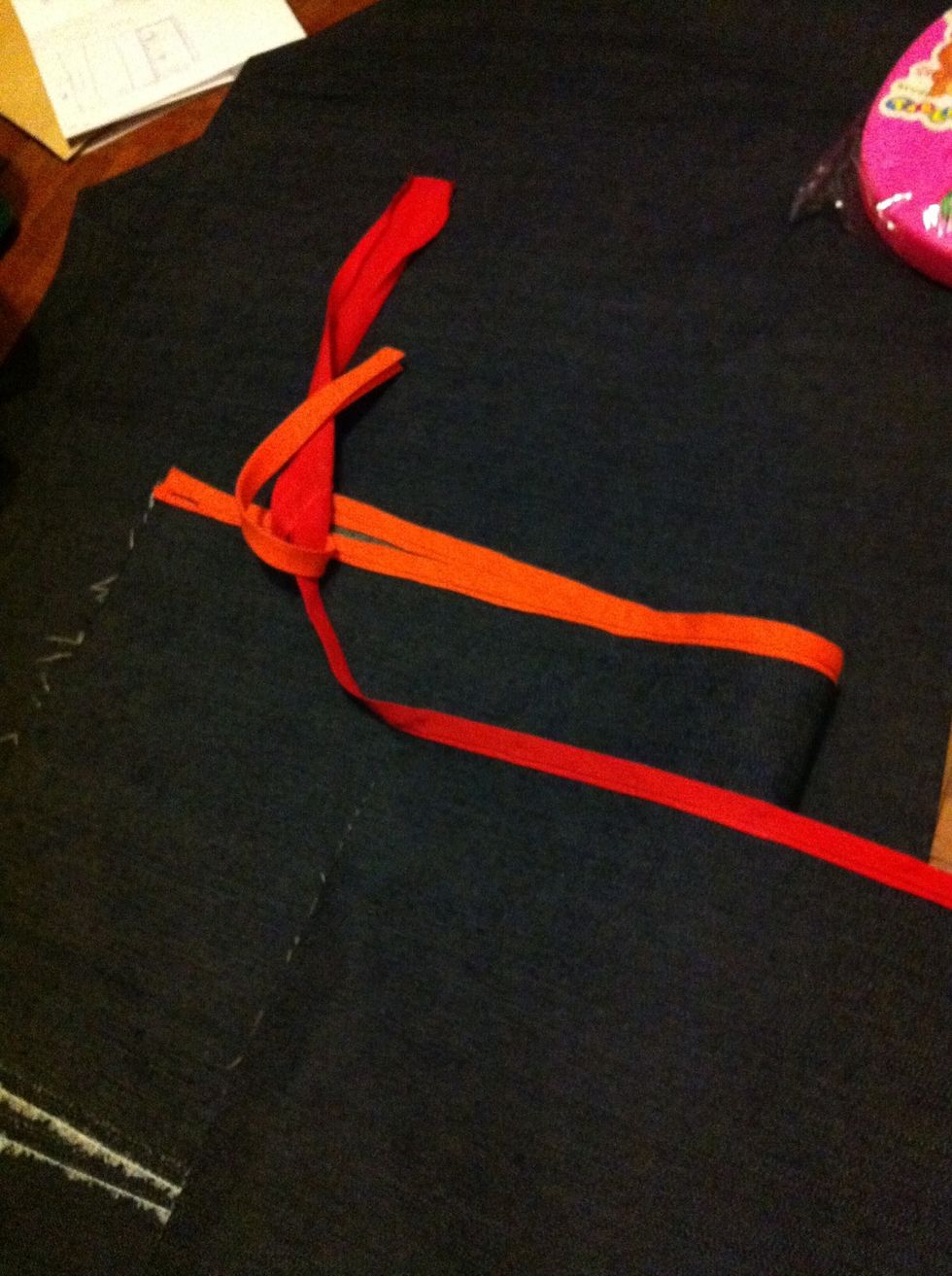 Now for pockets... Cut strips longer than your width, and add facing to top of each. These will be the top of your pockets.
Lay them out and plan where they need to go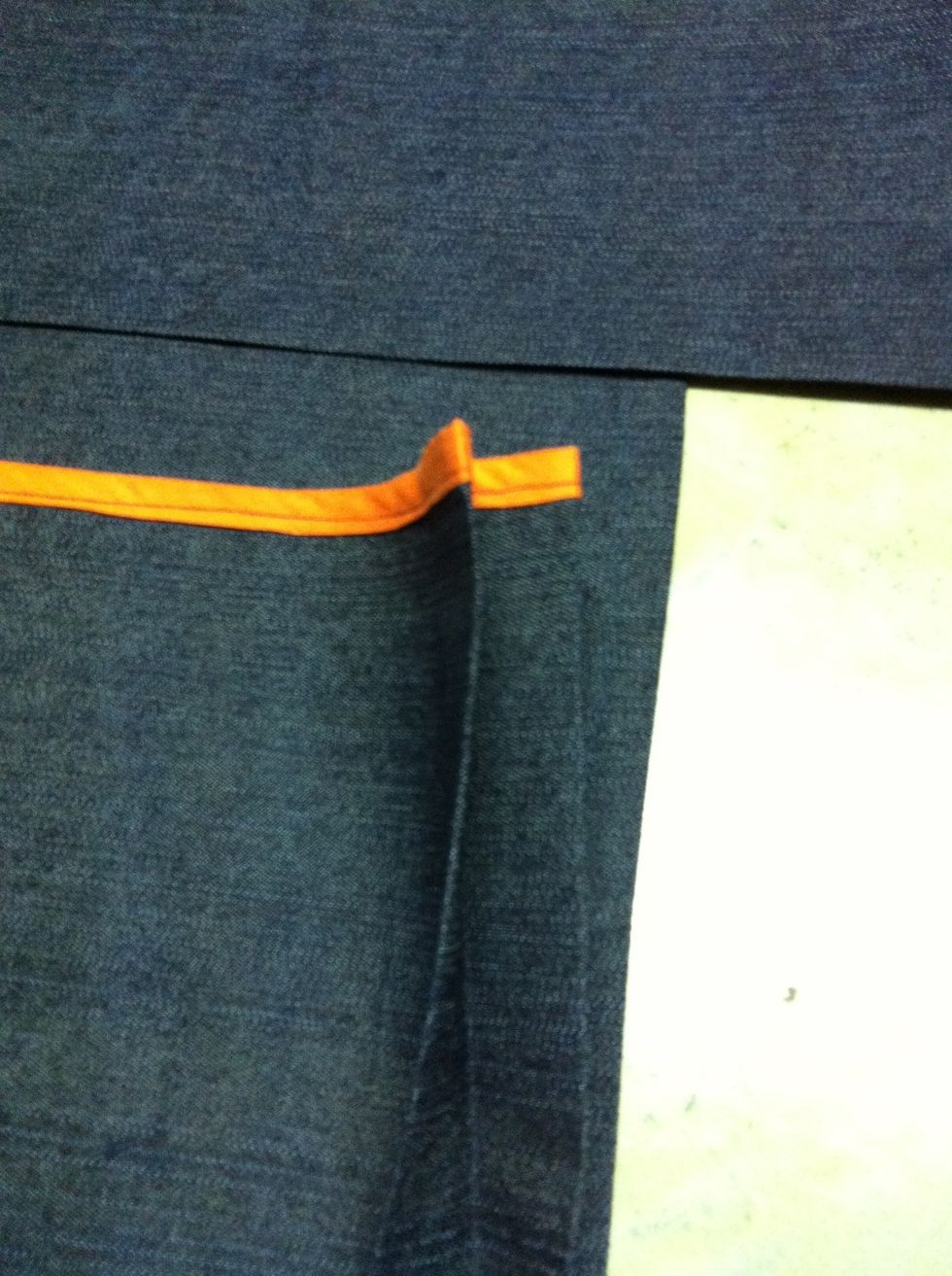 Bottom pocket... Fold over sides as shown to give some extra space in the pocket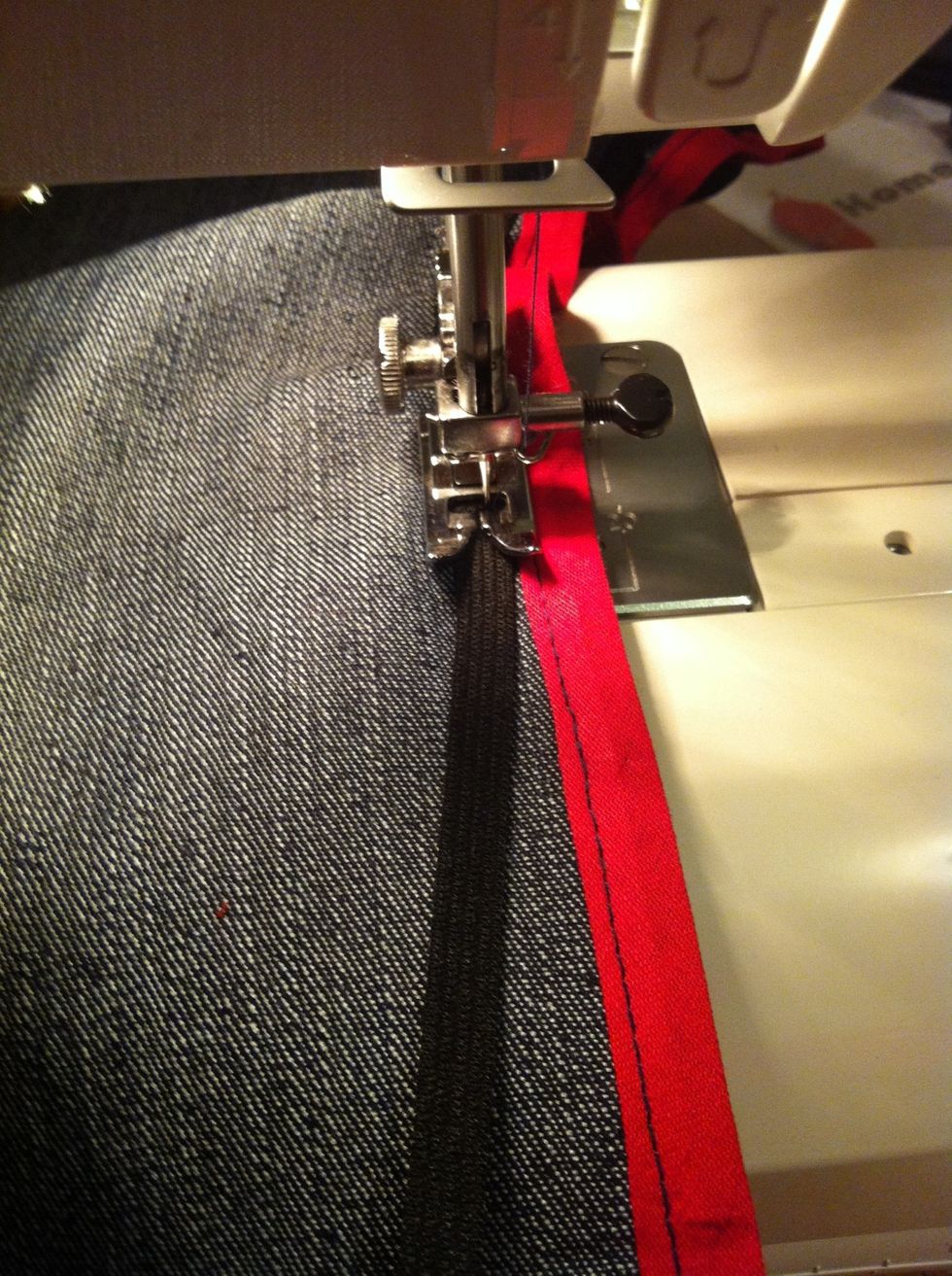 Sew elastic just under facing to help keep pocket tip tight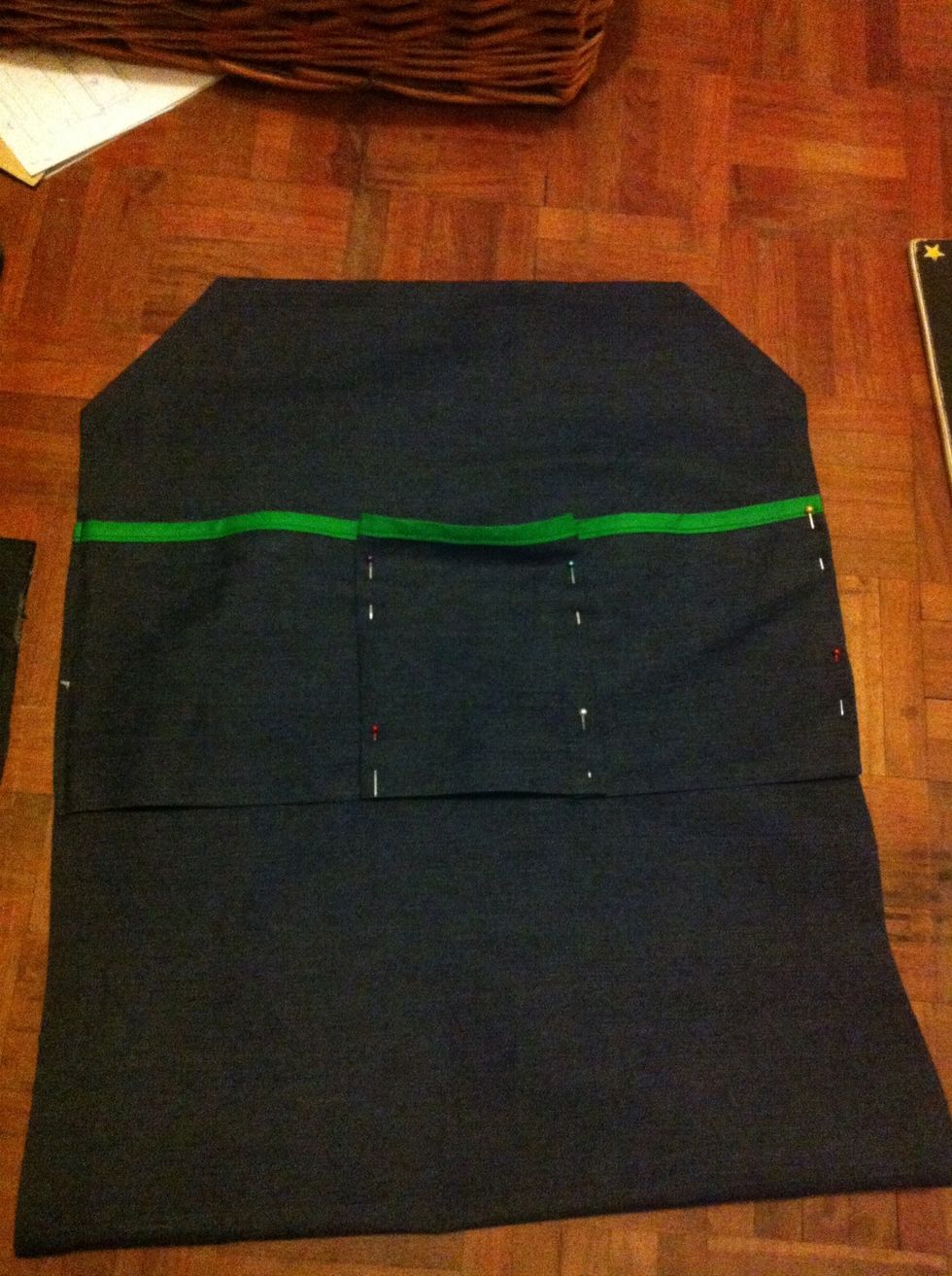 Pin top pocket, allowing "bulge" space to accommodate water bottles or pencil cases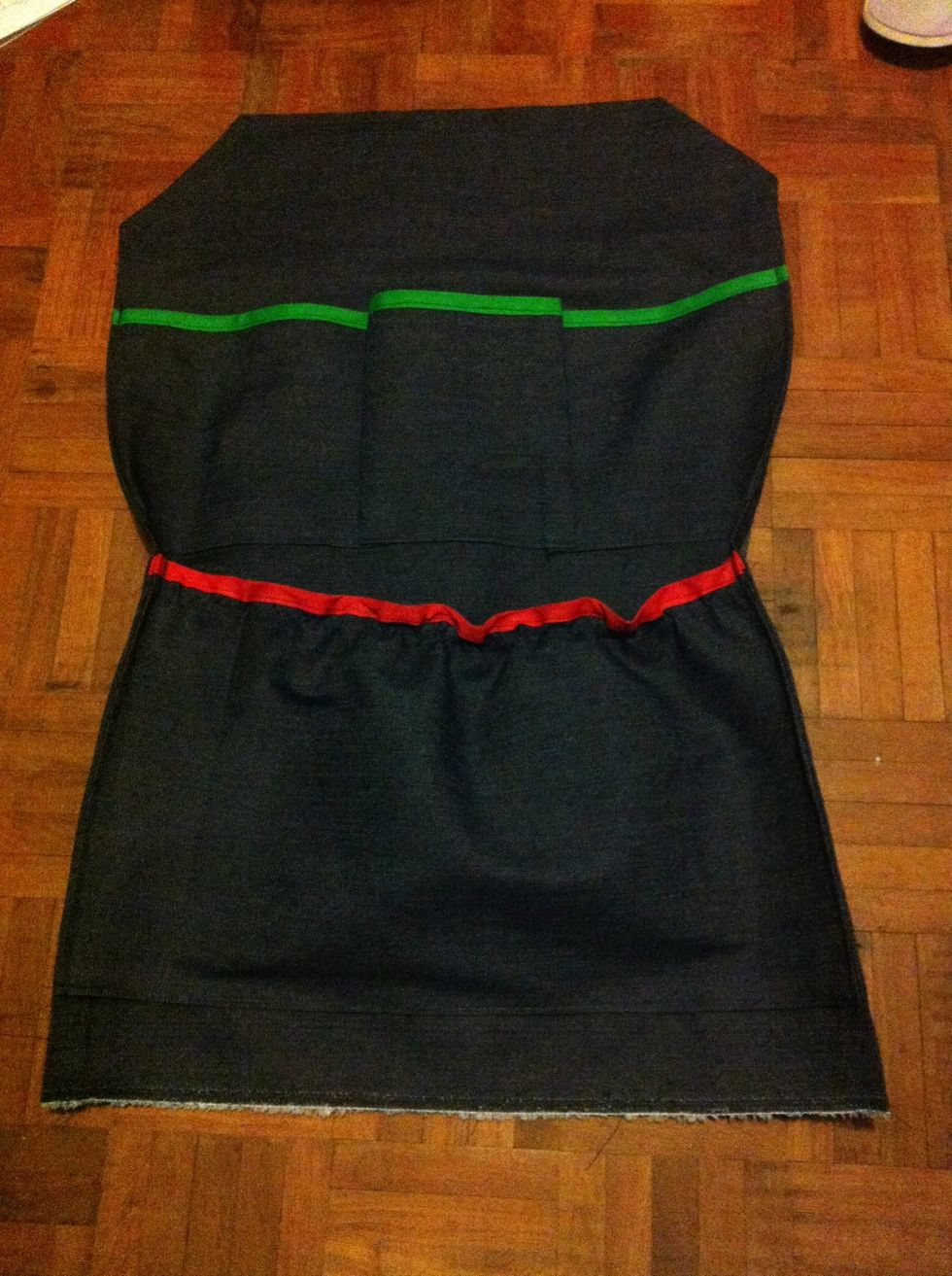 Sew in bottom pocket
Add goodies... And Voila! Hers!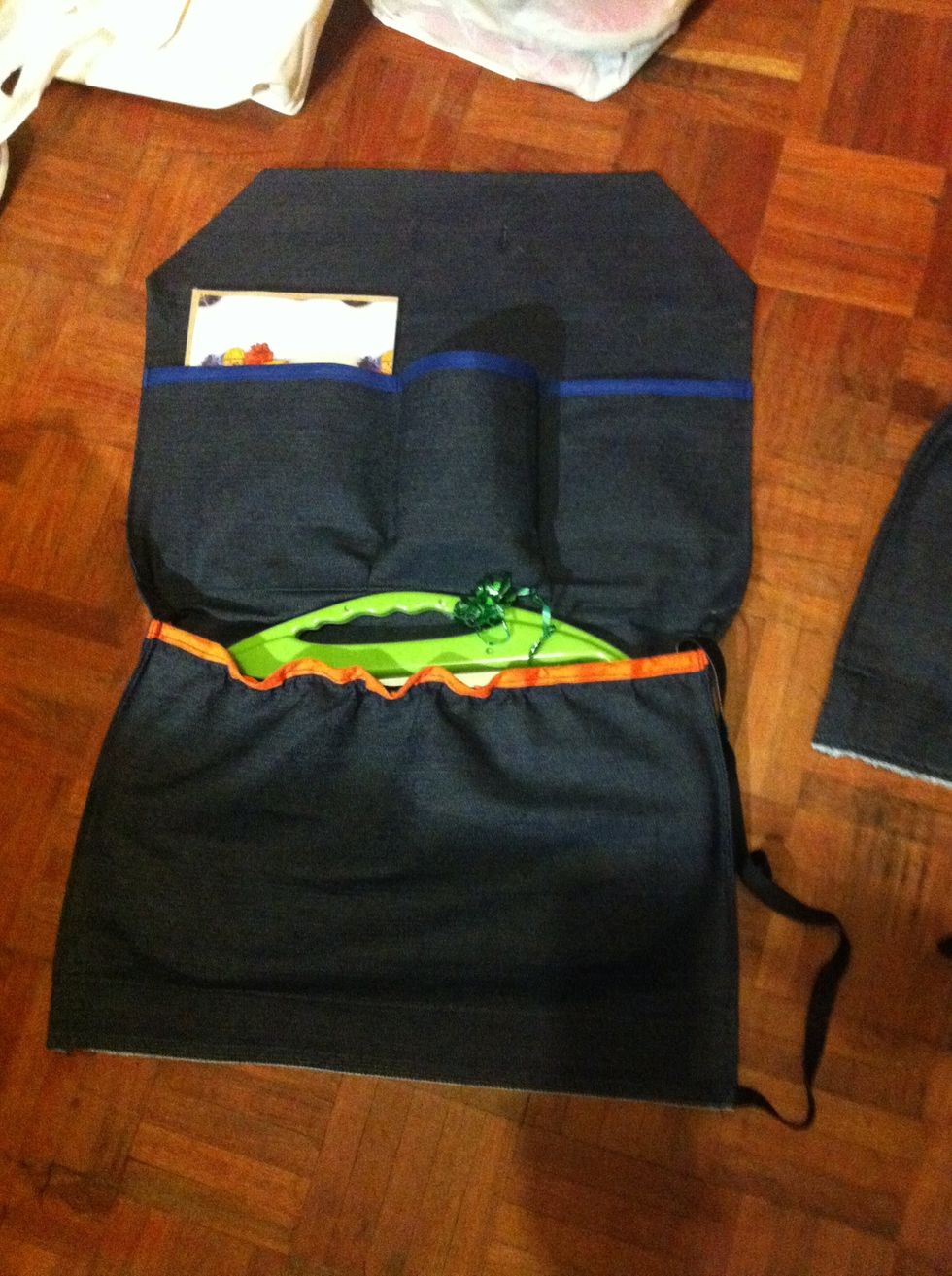 His!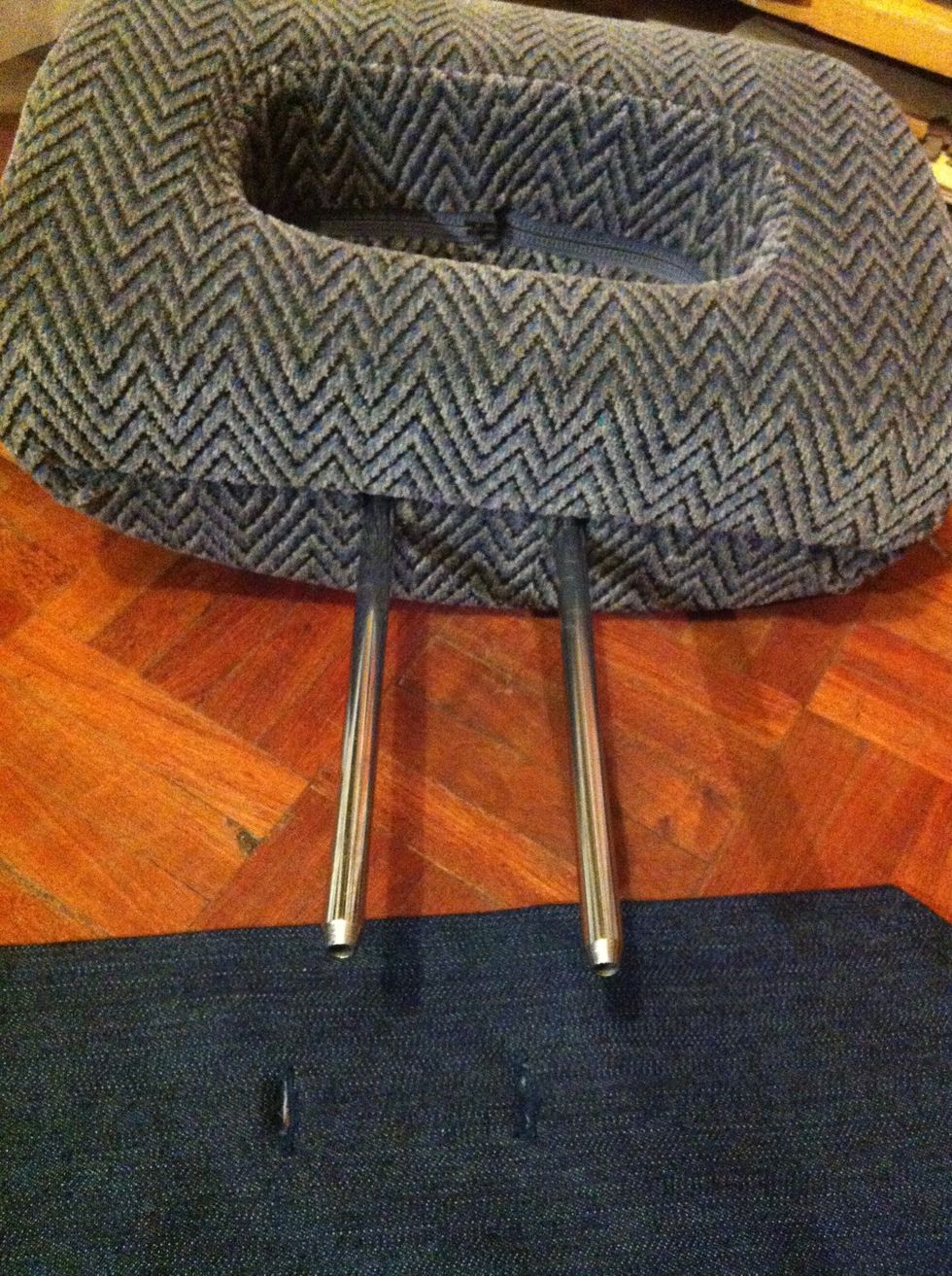 Don't forget buttonholes to attach to top of car seat, or straps if that's easier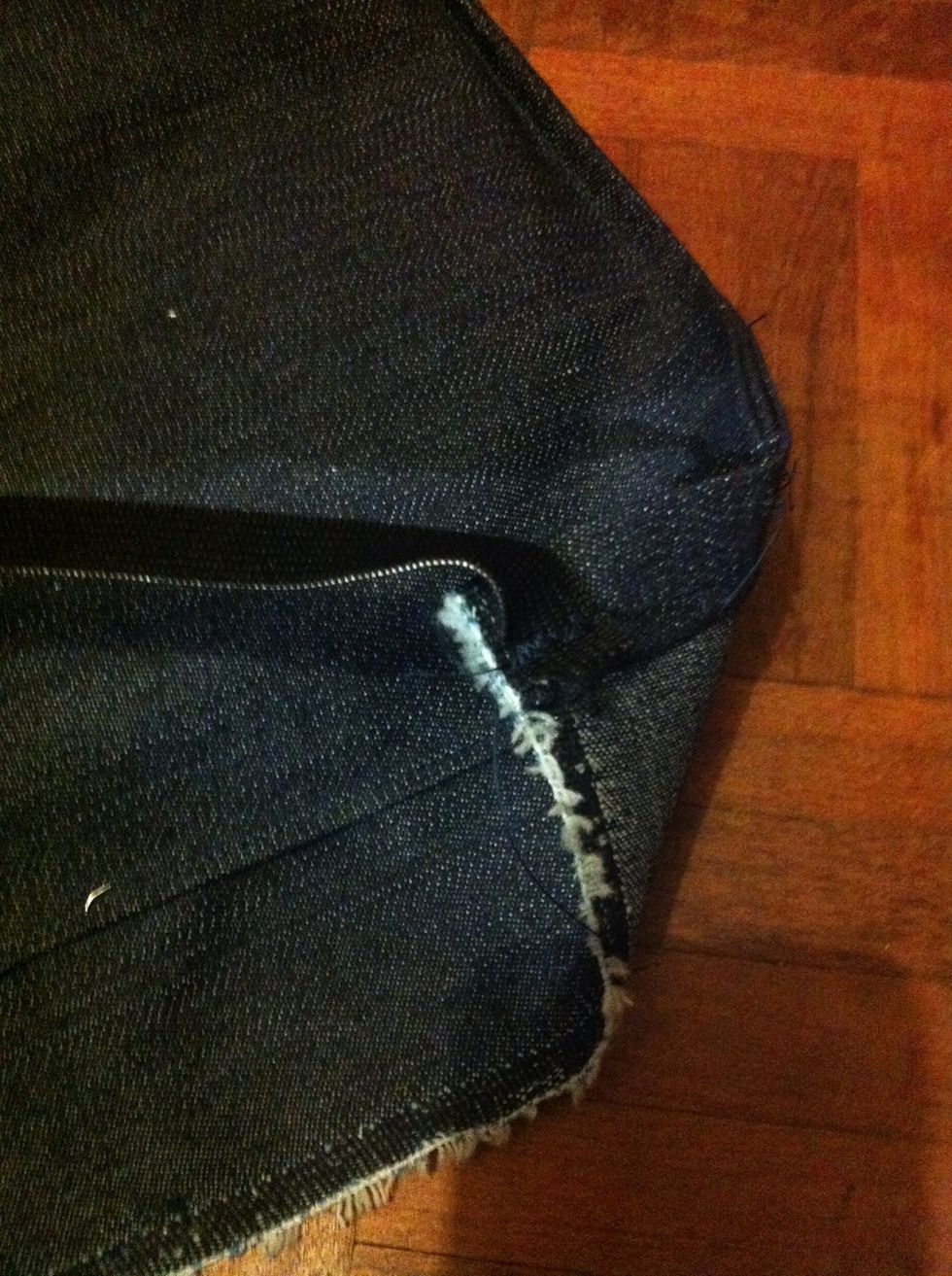 And elastic sewn to bottom corner of organizer... You'll pull this around the front of the seat and pin to other corner of your organizer to pull it taut.
1 button
Denim material to fit car seat measurement x2
Blue thread
Facing - in your choice of color
Black elastic - thin (approx 50cm)
Black elastic - medium (approx 50cm)