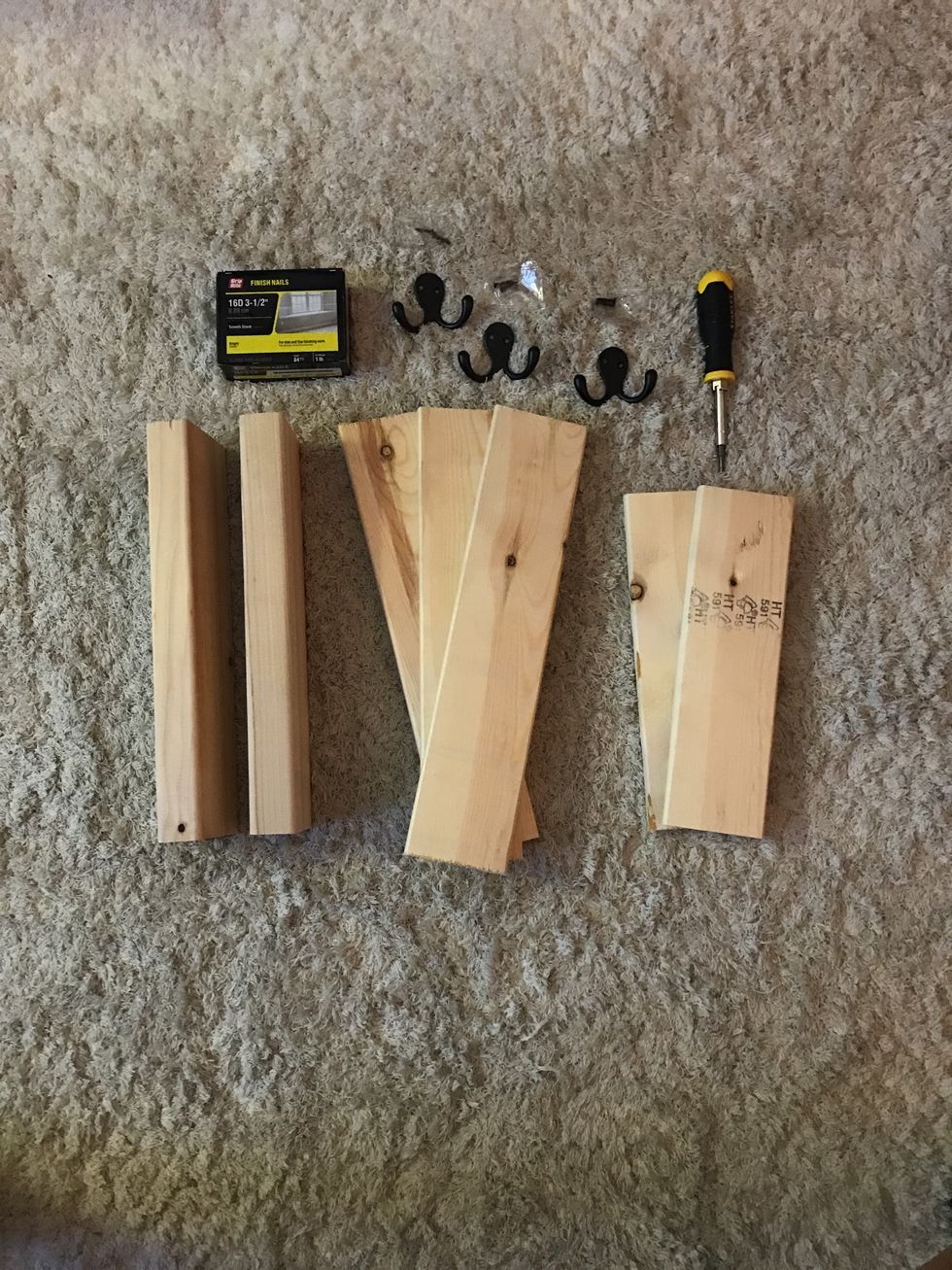 Collect all supplies
For the first step you will need 2 2x4s, 2 16in 1x4s, and 4 nails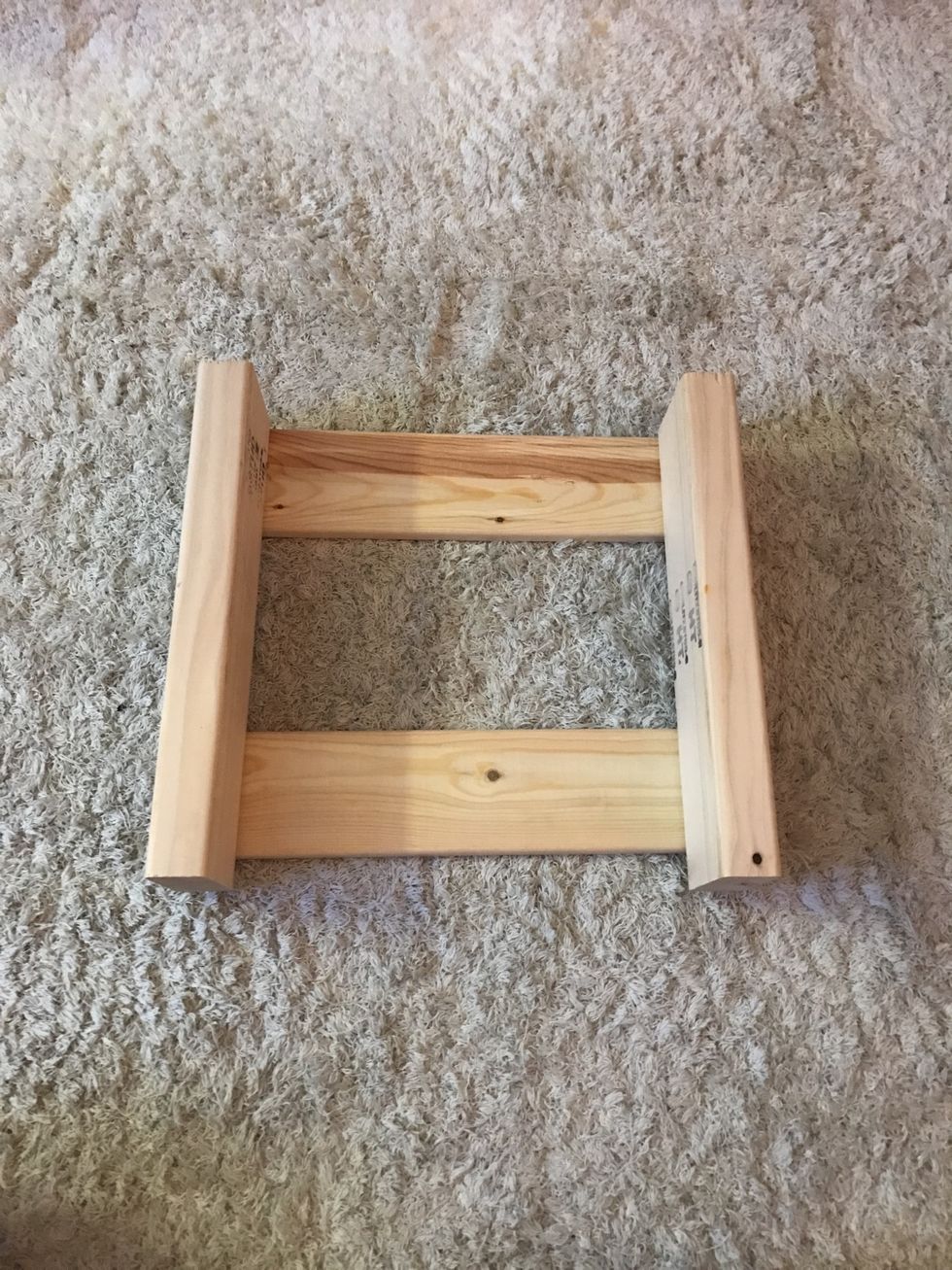 Hammer 1 16in 1x4 flush with the top of the 2x4s with 1/2in difference on each side of the 2x4s. Add the second 16in 1x4 lower than the first, 1in away from being flush with the 2x4.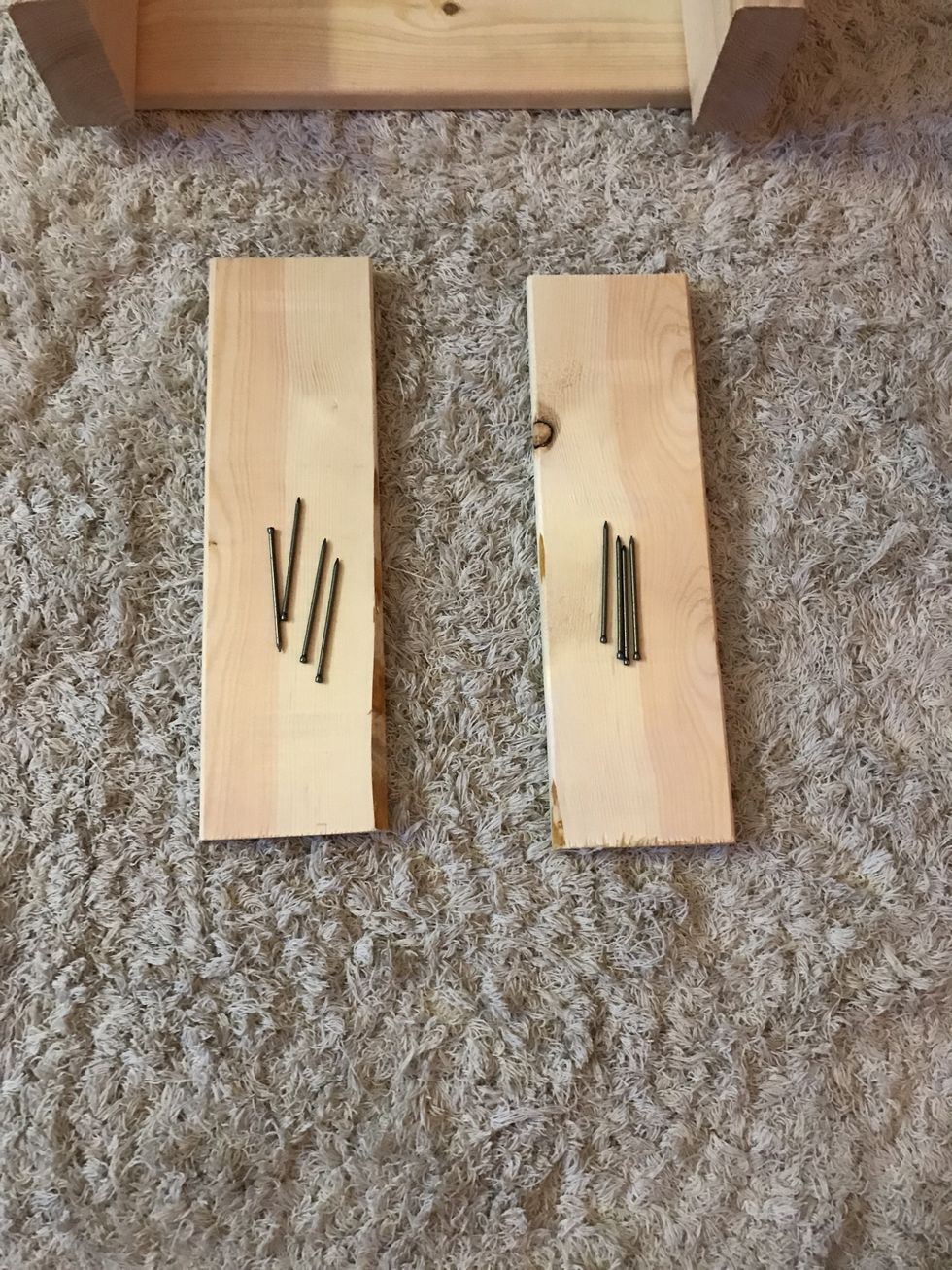 For the next part you will need 2 12in 1x4s and 4 nails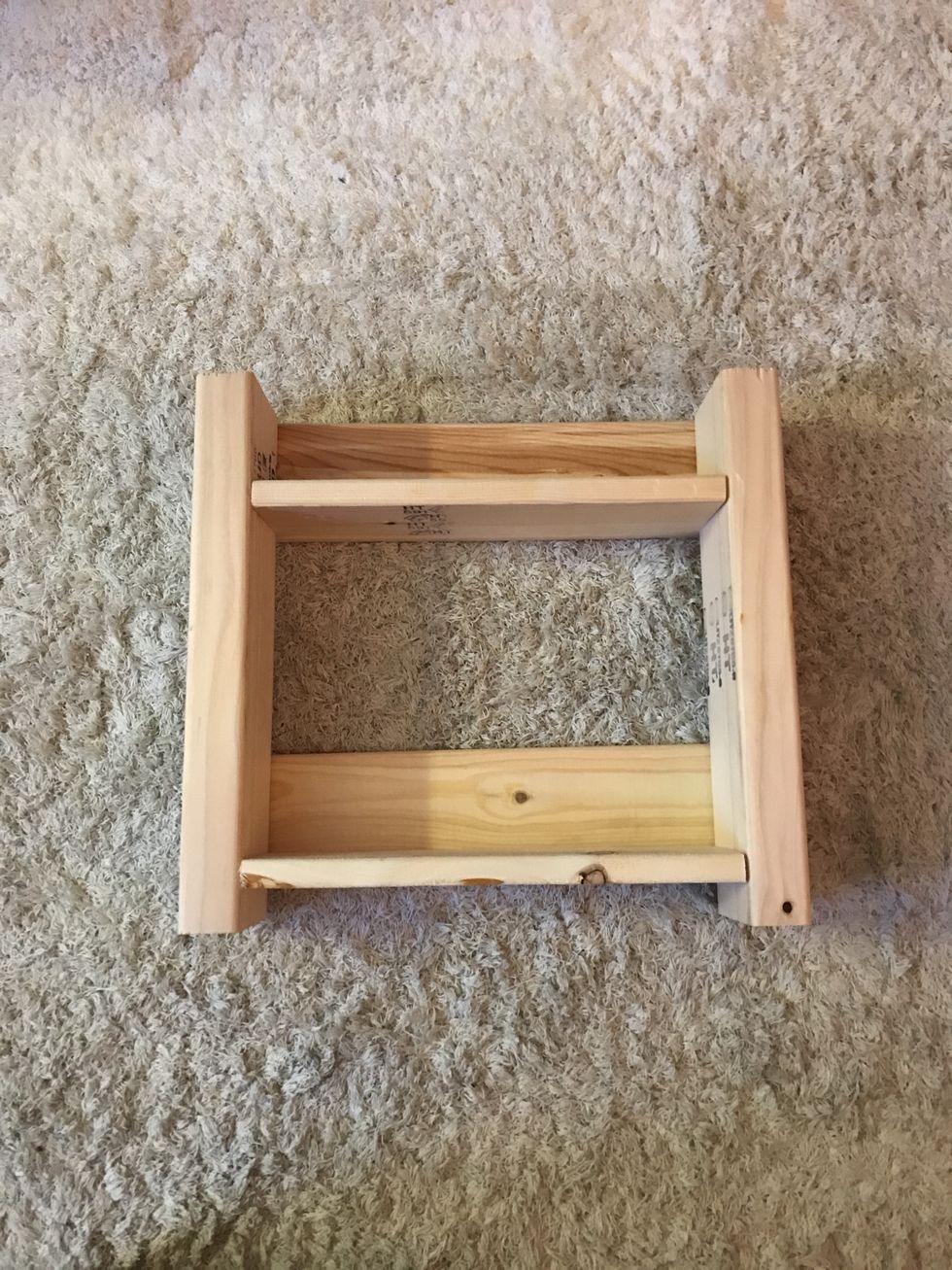 Next hammer 1 12in 1x4 and make it flush with the top 16in 1x4. Take the second 12in 1x4 and hammer it flush with the bottom 16in 1x4.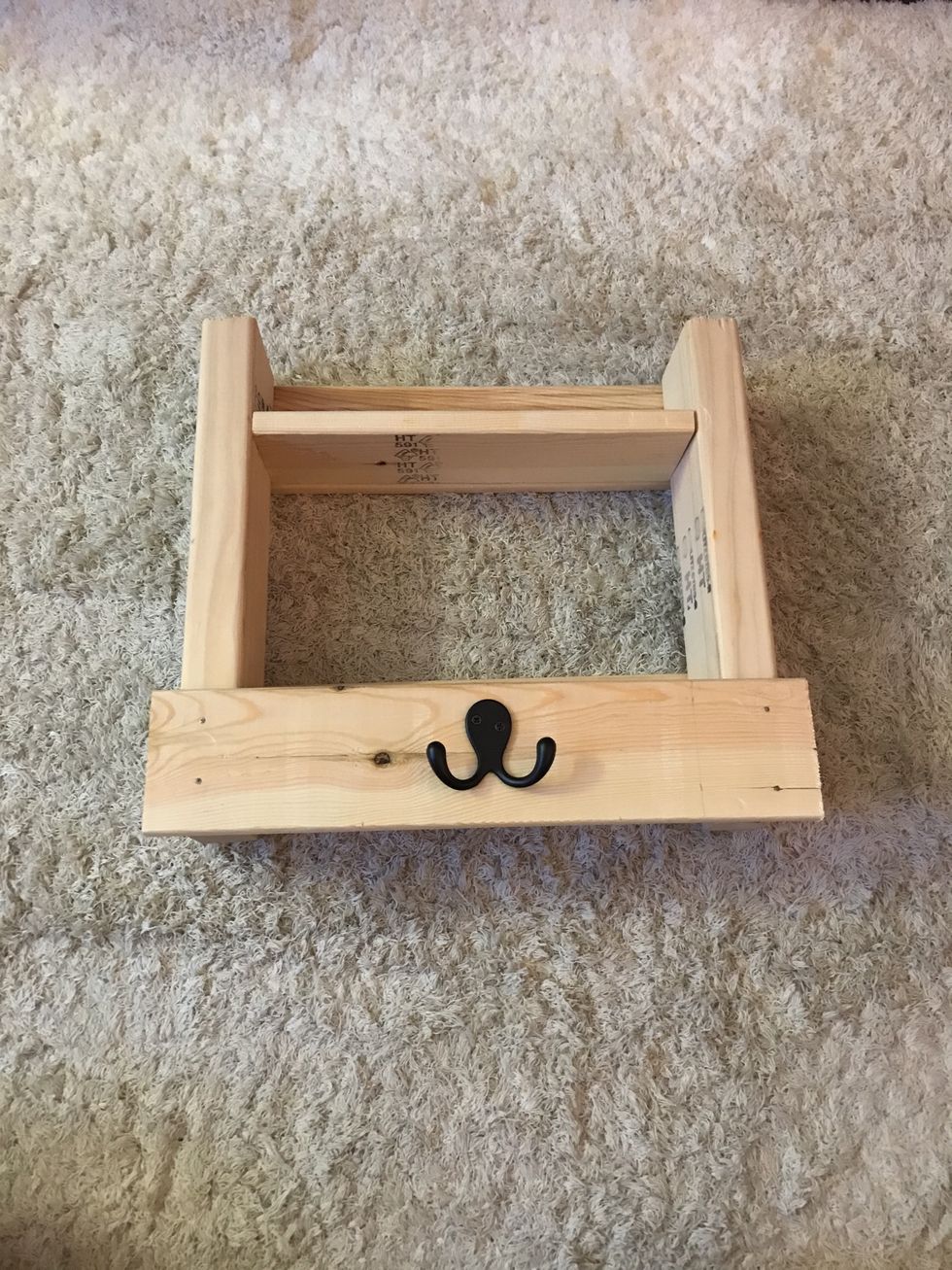 Before adding the last piece of wood, find the center of the last 16in 1x4 and screw in the 1 hook. Then hammer the 16in 1x4 flush with the bottom of the 2x4s.
Lastly screw in the 2 hooks. Now paint or stain to your liking!
3.0 16in 1x4 wood
2.0 12in 1x4 wood
2.0 14in 1x4 wood
20.0 2 1/2in Finishing nails
1.0 Hammer or drill
3.0 2 prong hooks
Paint or stain for finish