How to make a keepsake with graphic 45 "mother goose"
Make a Keepsake With Graphic 45 "Mother Goose"
83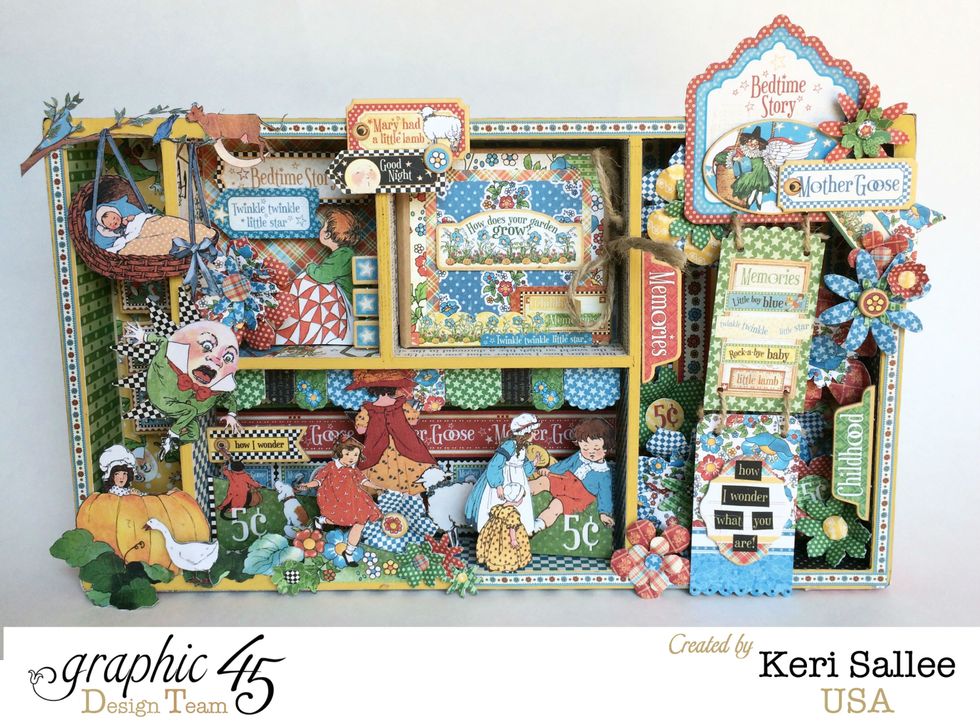 Nothing says childhood like "Mother Goose." This project, although it seems difficult, is really super easy and has a secret mini-album for those special memories.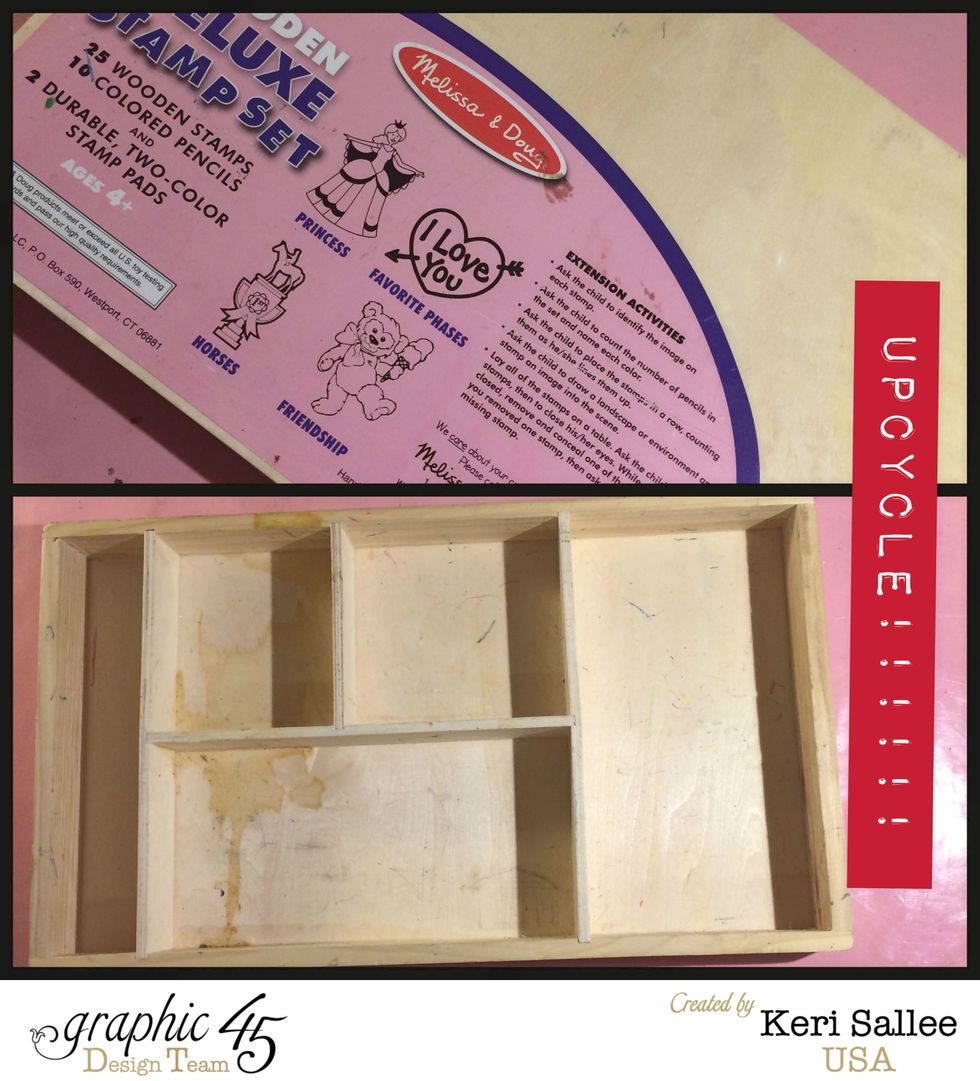 This box used to be my daughter's. As you can see, it was a Melissa and Doug stamp set. It's always on of my tips to use what you have! It will save you both time and money.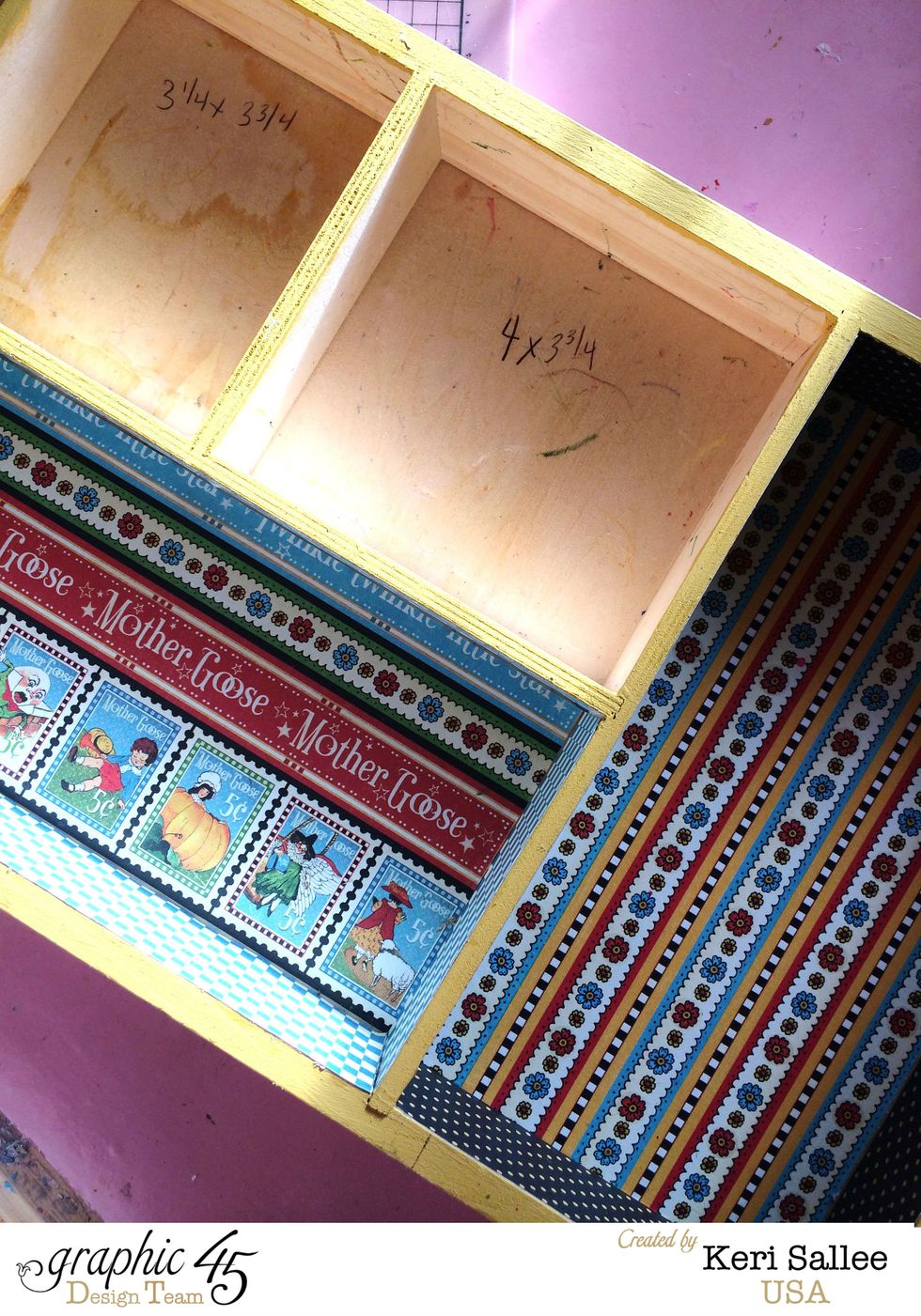 Here's 2 quick tips:(1) Paint the top edges. It's much easier than try to cover them with paper. (2) After you measure your spaces, write it in the bottom. Saves you from having to remeasure later.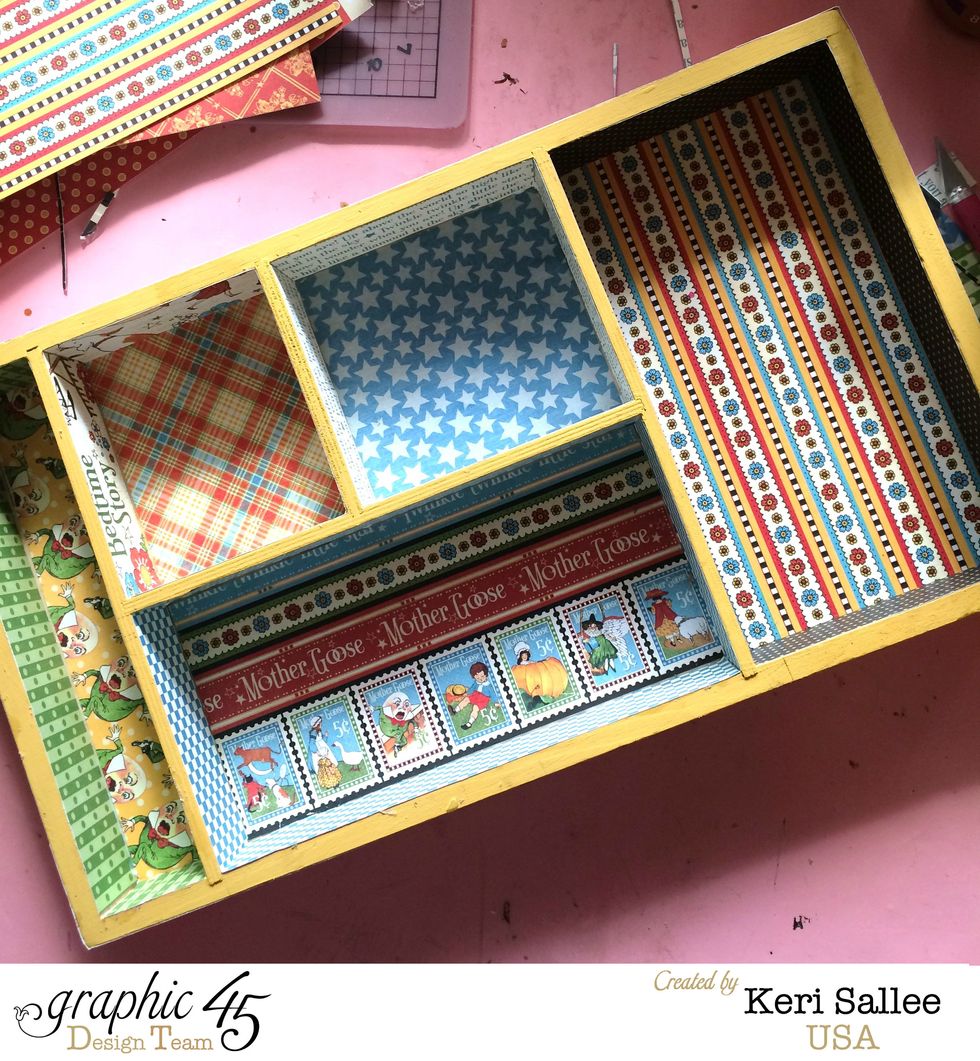 Use a fun variety of patterns!!!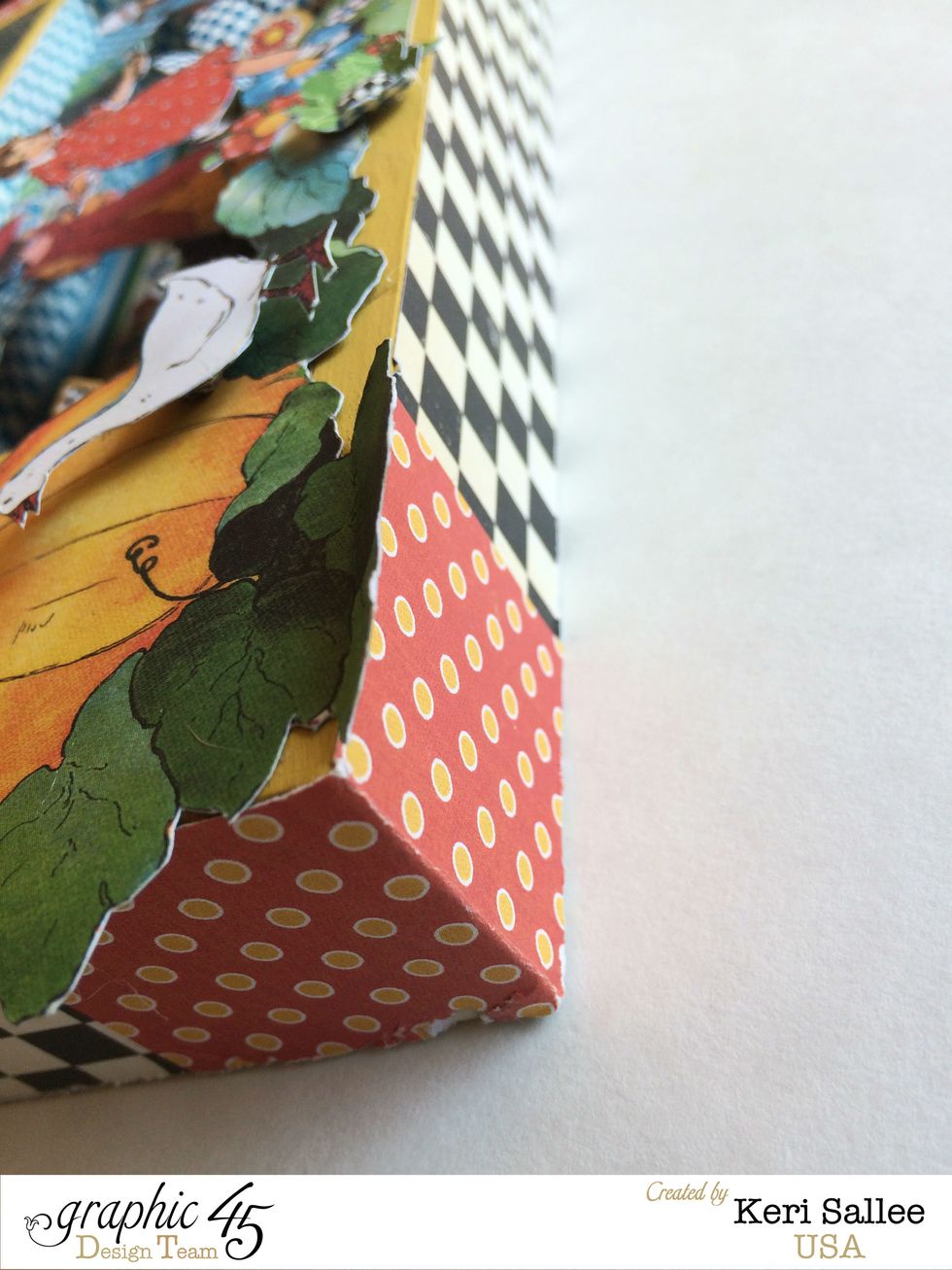 For clean and eye-catching corners, cover each corner with a contrasting pattern.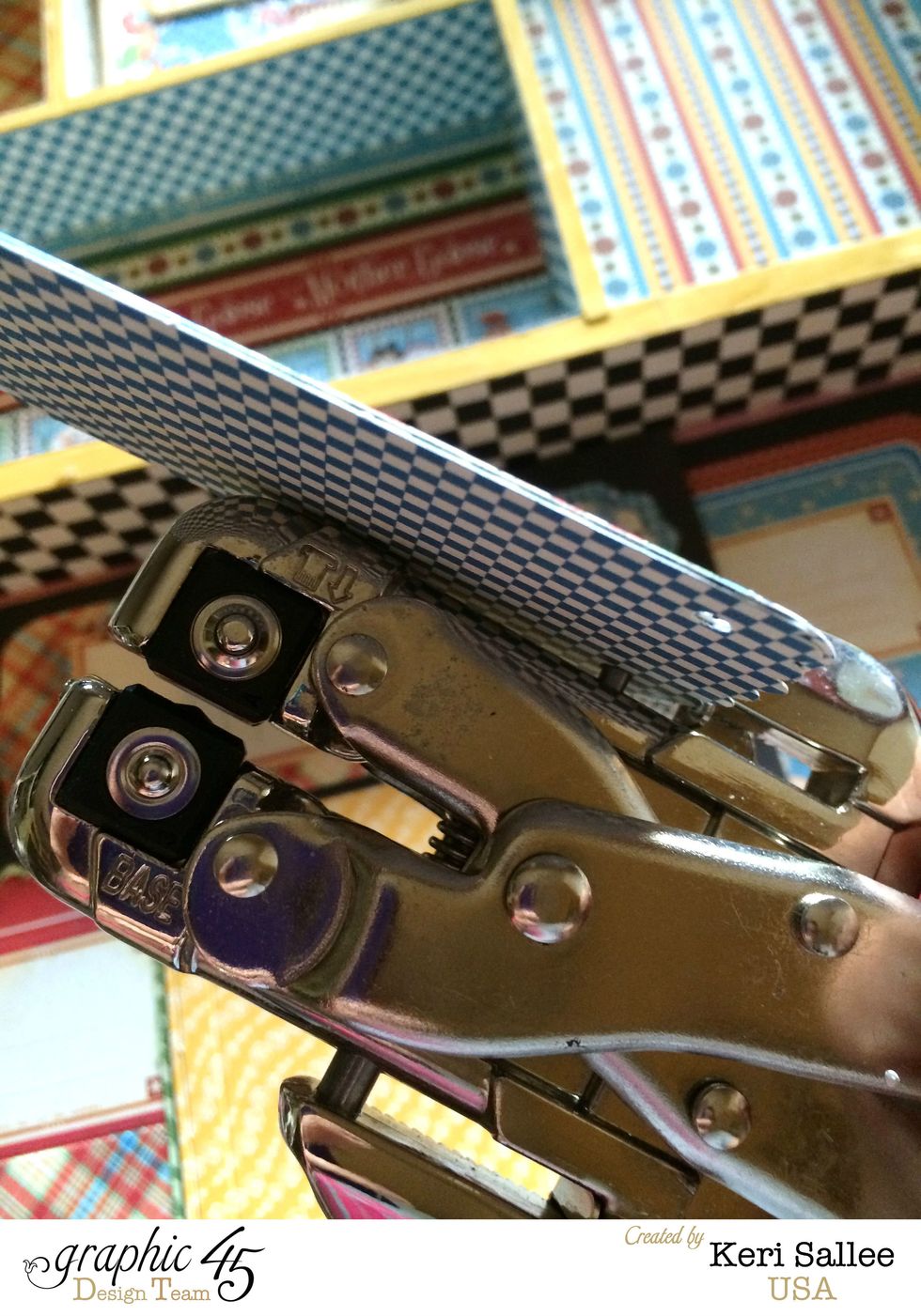 To make your hanging tags even, stack them back to front and punch all your holes at one time!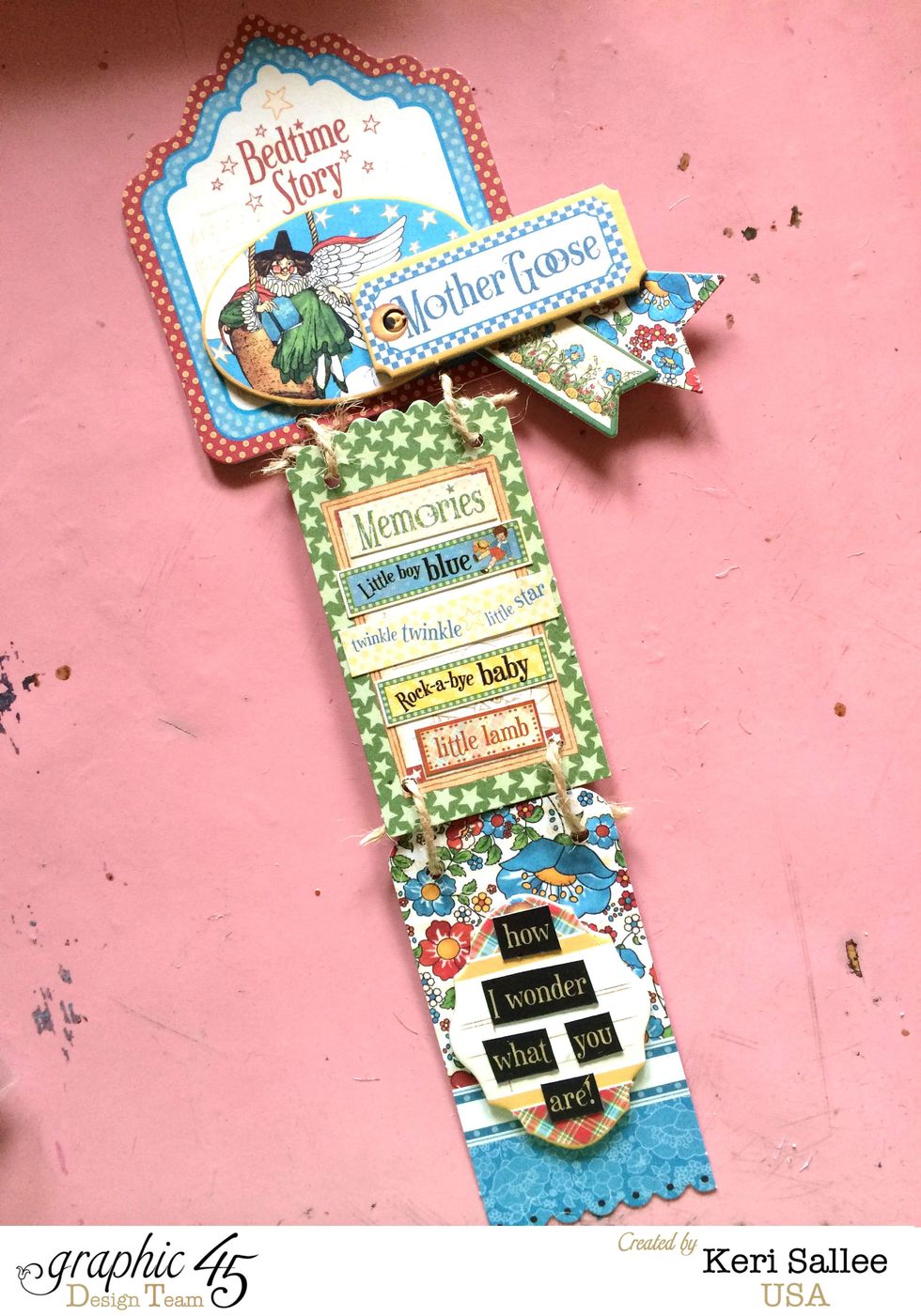 Once you've punched your holes, connect your tags with a little Canvas Corp hemp and decorate with words, chipboard and banners.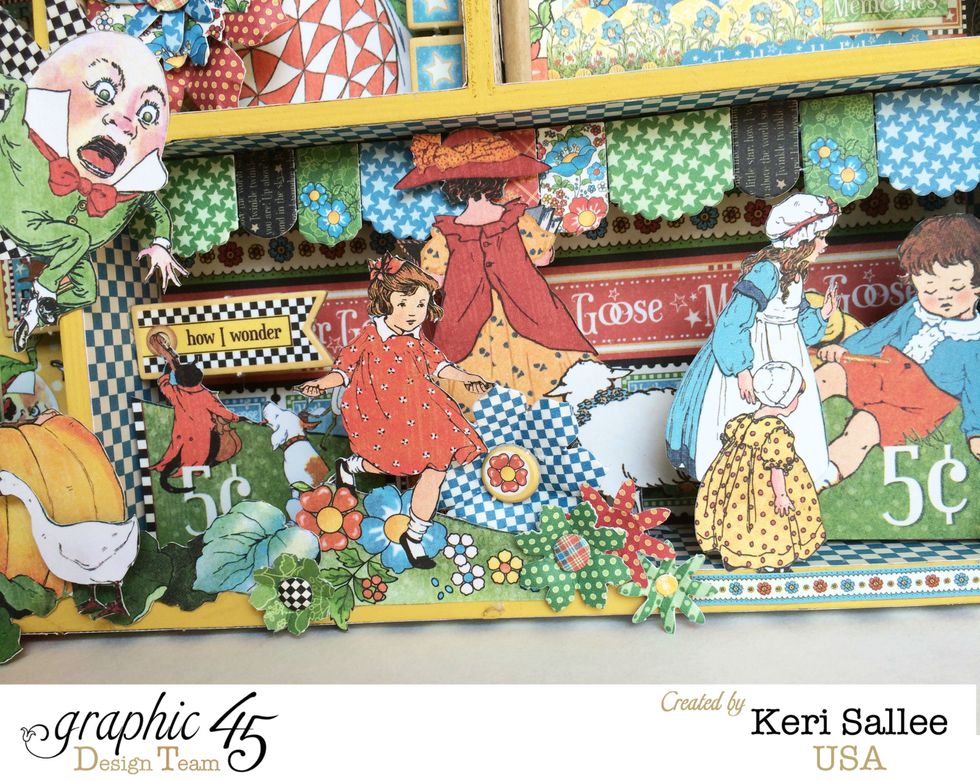 The rest is all about fussy cutting your favorite images and placing them in little scenes...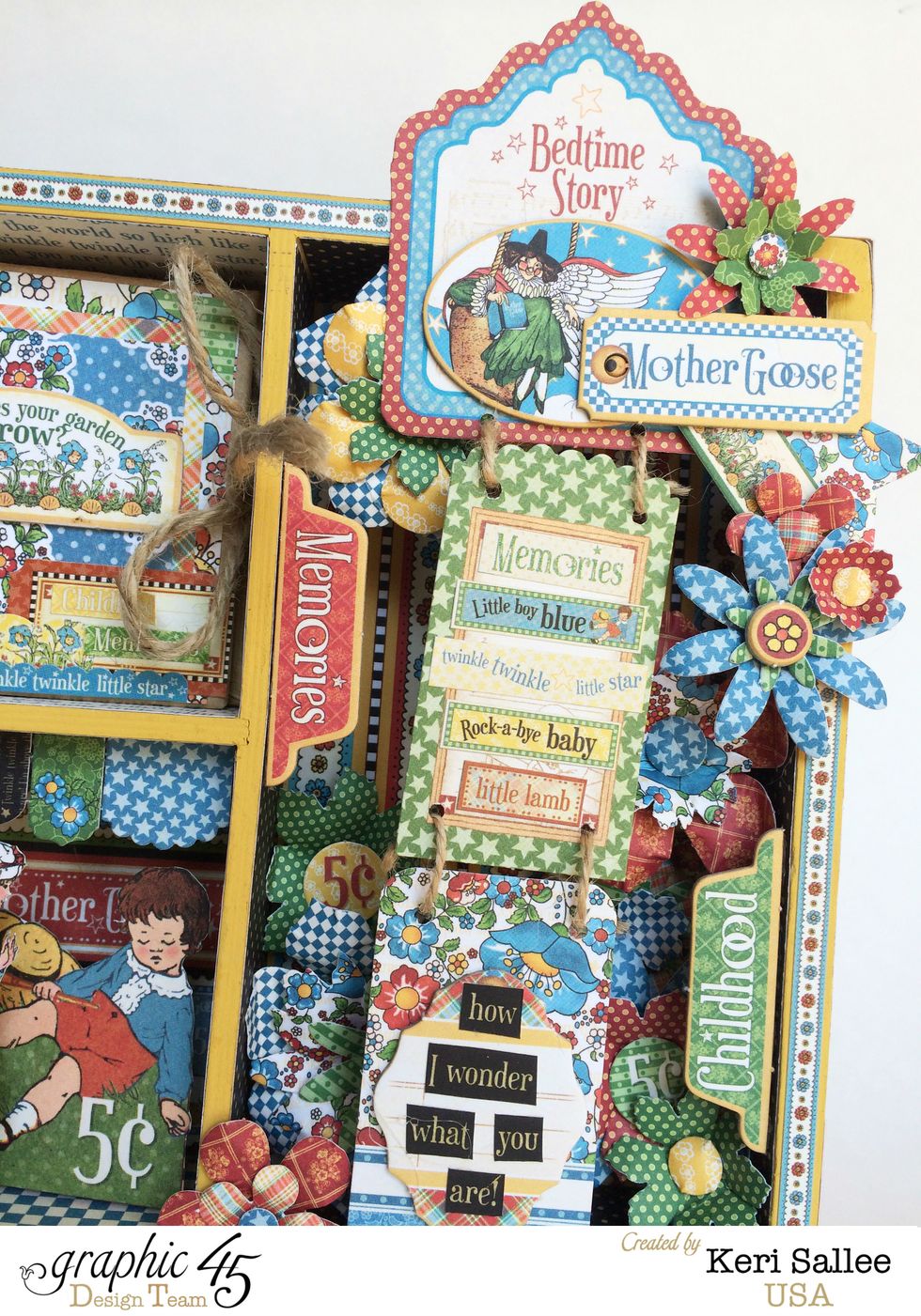 ...And fill in with flowers, like I filled in behind my tag banner with a layered garden of Graphic 45 flowers.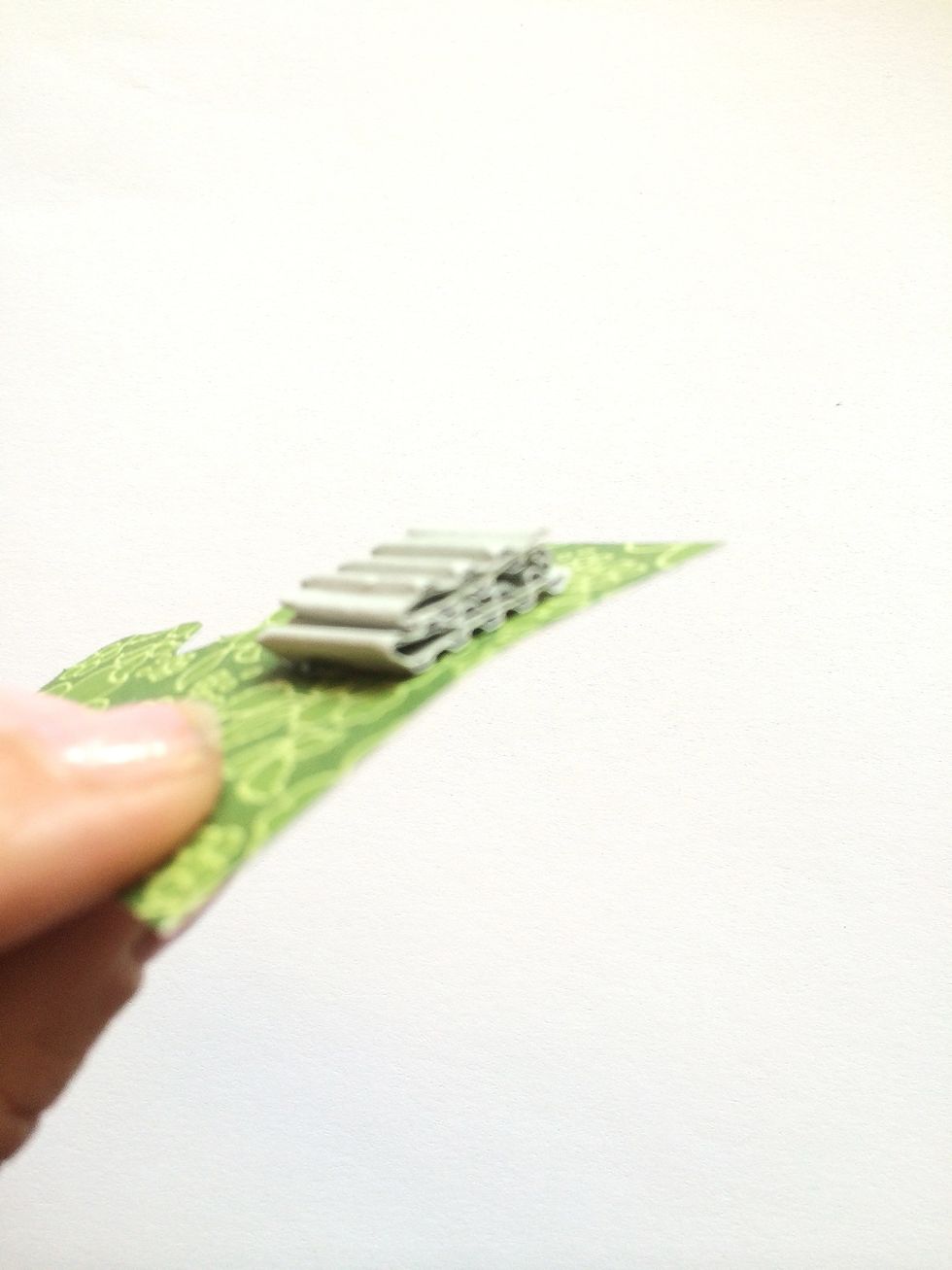 SUPER TIP: to make easy and TALL dimension without foam squares by taking a strip of corrugated cardboard, fold it in an accordion fold and glue the folds together. For more depth, stack them!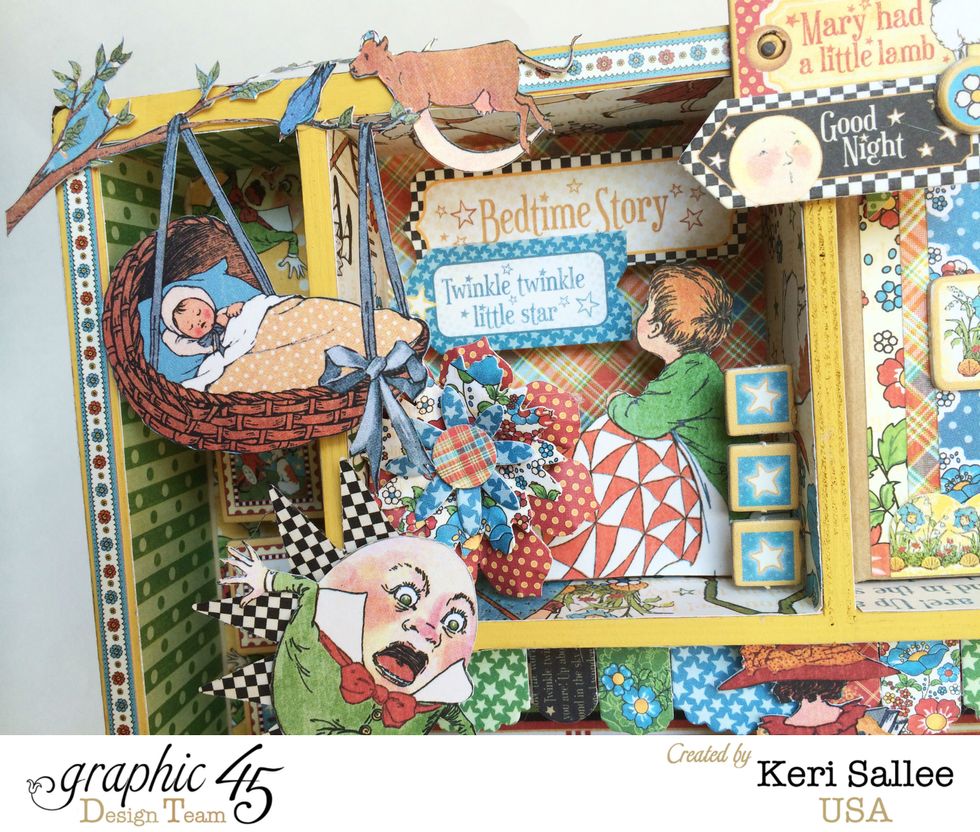 Add your fussy cut pieces to the rims of your box for more fun.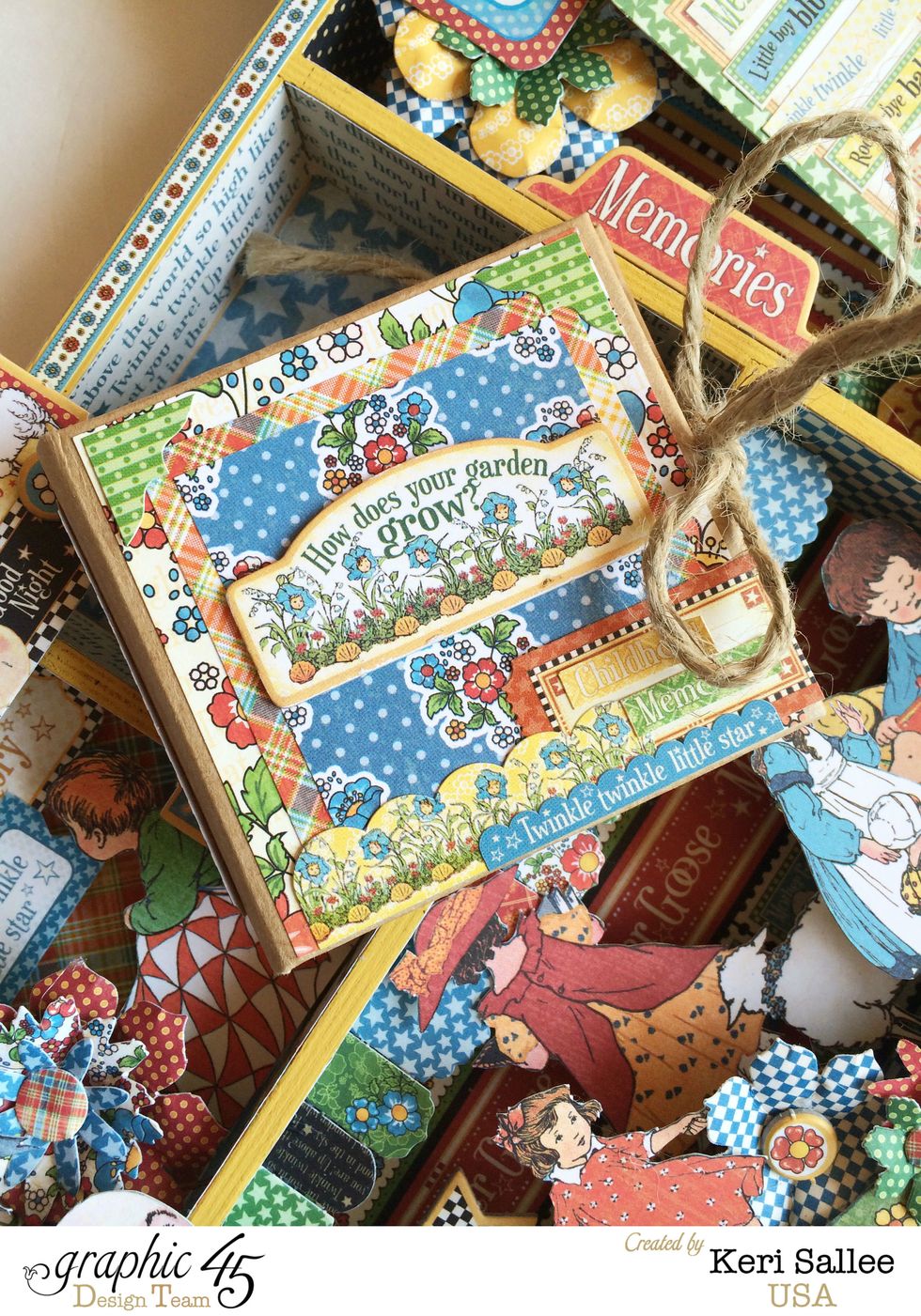 This little mini album, simply decorated with paper, stickers and chipboard, fits perfectly in on of the cubbies. (This was a total coincidence...I've had this Stampin' Up album for years!)
I love the memories that this collection evokes. I hope you enjoyed today's project and it brought back great memories for you, too!.
Graphic 45 "Mother Goose" 12 x 12 Papers
Graphic 45 "Mother Goose" Banners
Graphic 45 "Mother Goose" Chipboard 1
Graphic 45 "Mother Goose" Chipboard 2
Graphic 45 "Mother Goose" Paper Flowers
Upcycled Wooden Box
Corrugated Cardboard
Aleene's TAcky Glue
Hot Glue Gun
Stampin' Up Mini Album
Graphic 45 "Mother Goose" Journaling Tags
Canvas Corp Jute
Deco Art Acrylic Paint-Straw