Keep Calm Carry On sign variations have gone viral on the internet. A motivational poster produced in 1939 prior to WWII to raise morale of the British people, was rediscovered on Antiques Roadshow.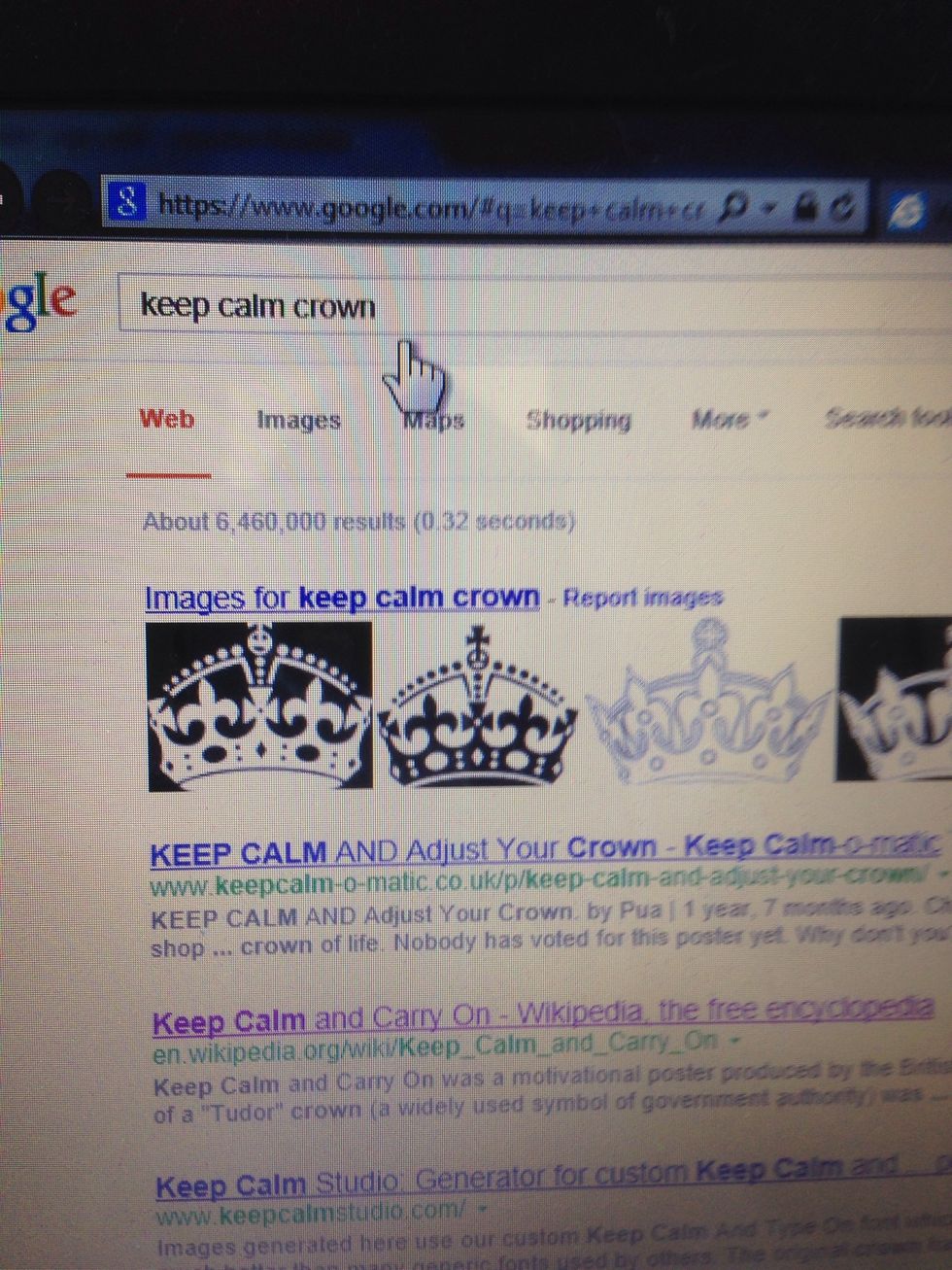 Google "Keep Calm crown" on Internet.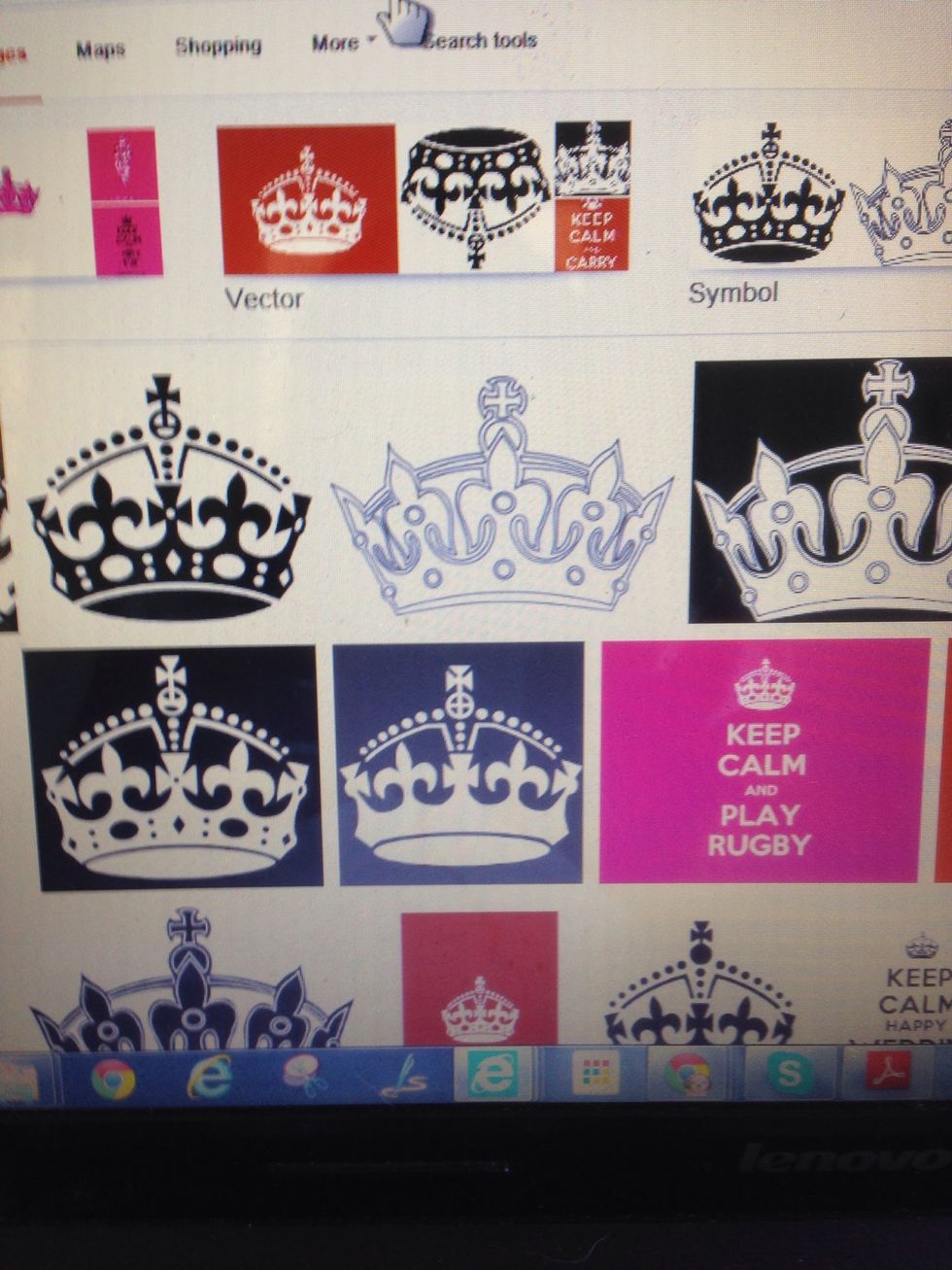 I picked one that is white with transparent background.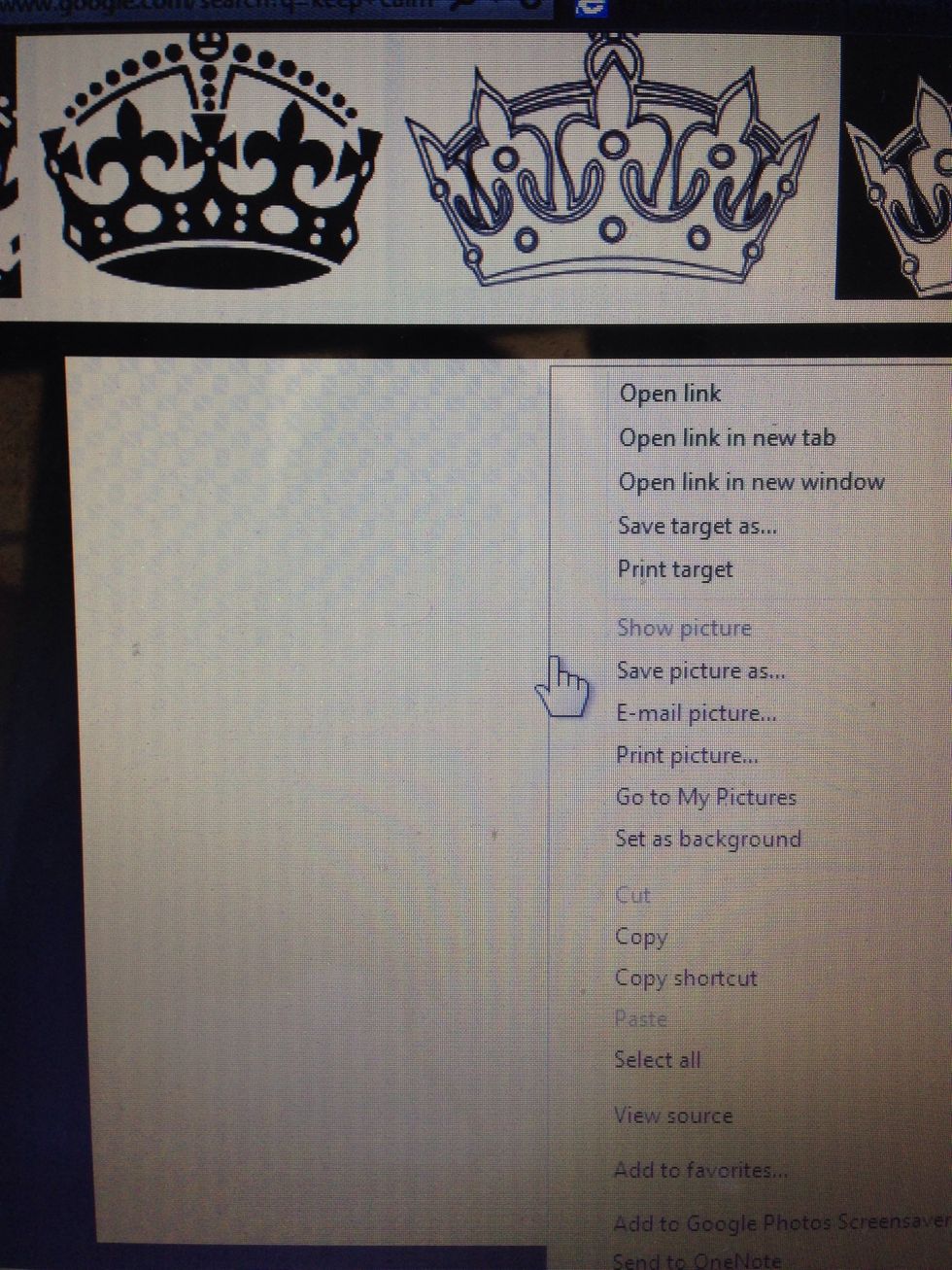 Right click and "Save picture as...." To save the image to your PC. Since I picked white crown on transparent background you don't "see" crown in this picture.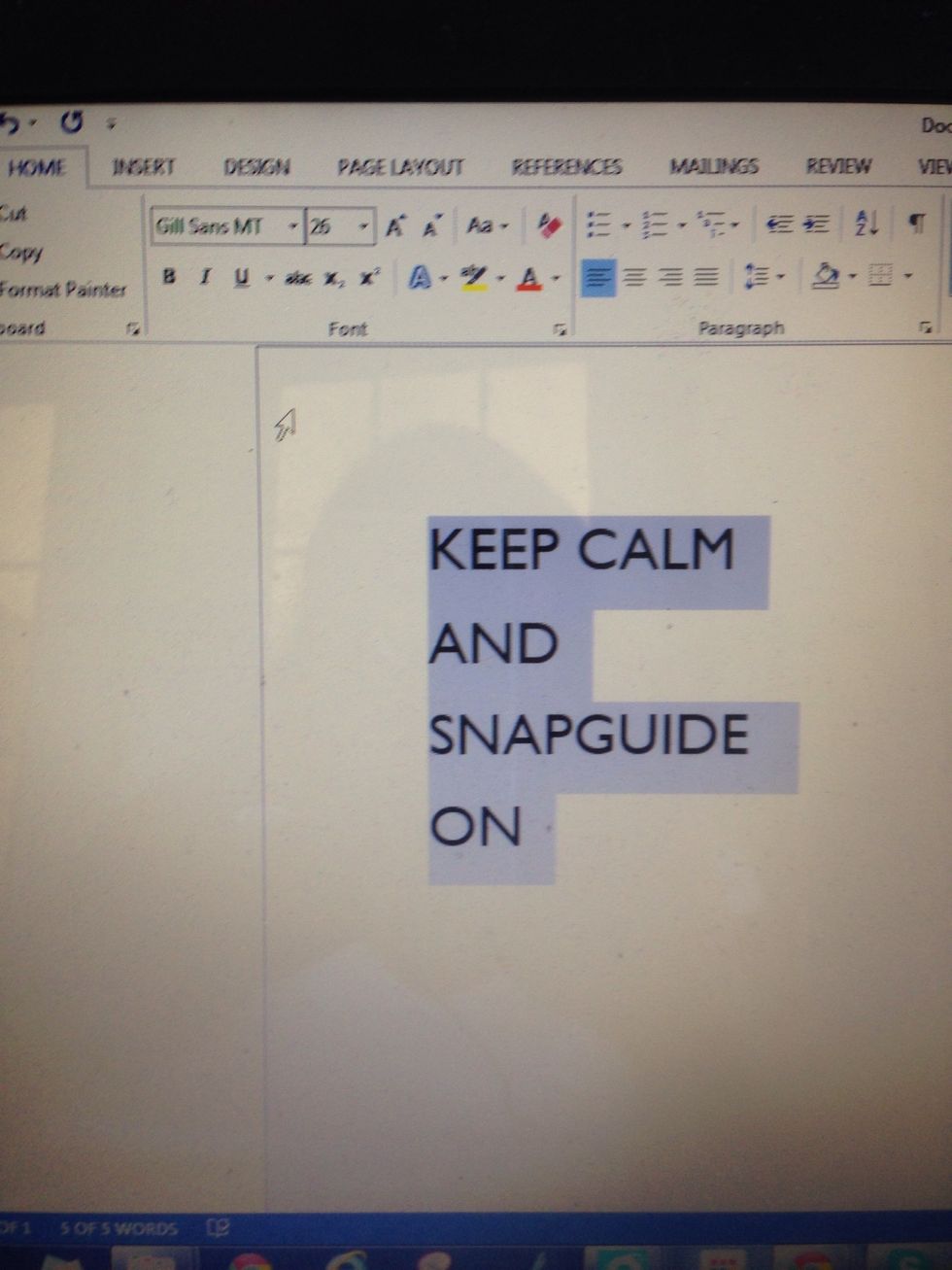 Set the font to Gill Sans. Type wording in all capital letters.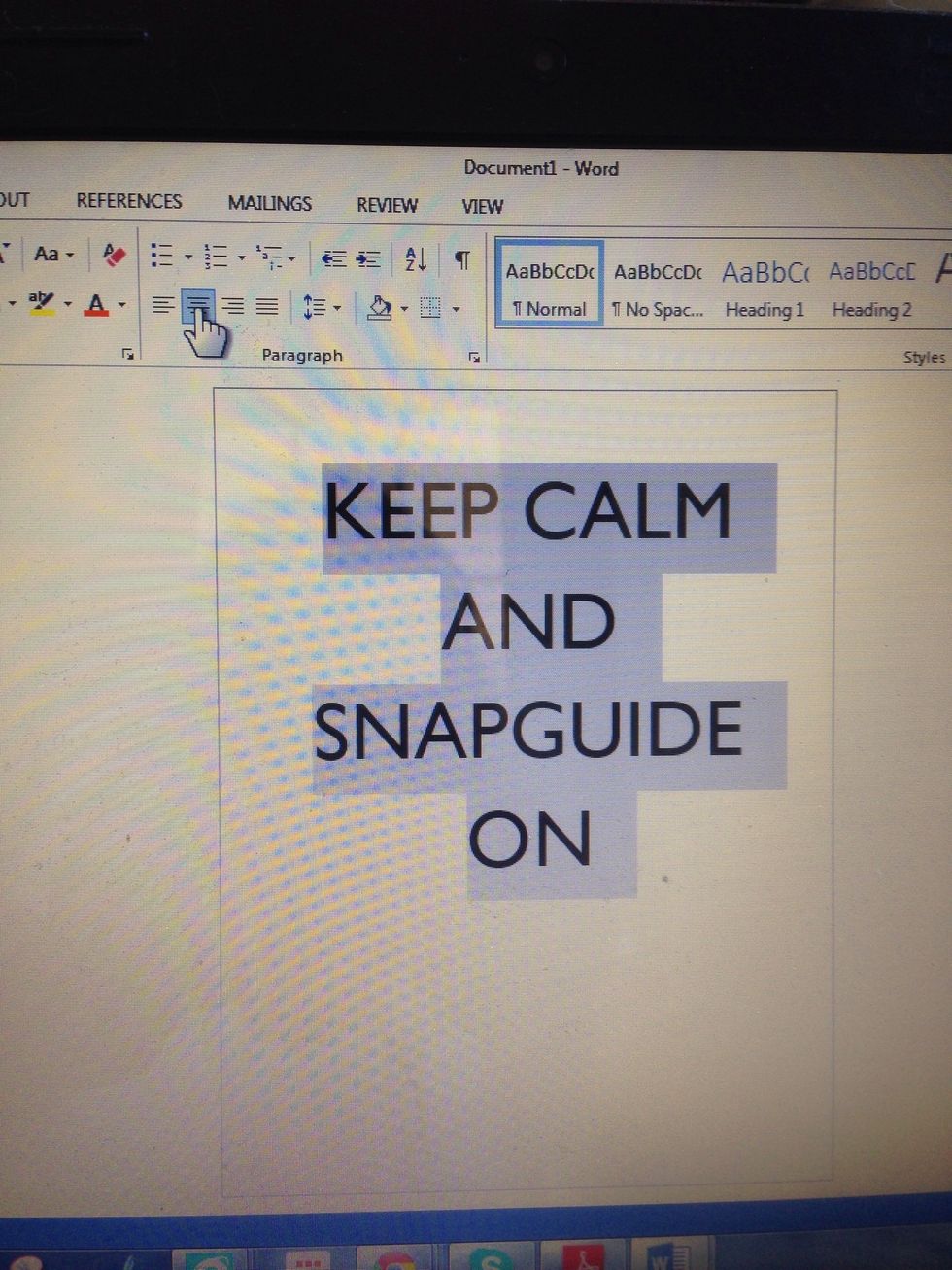 Increase font size to 80 pt size and center. Then highlight AND and reduce to 48 pt font.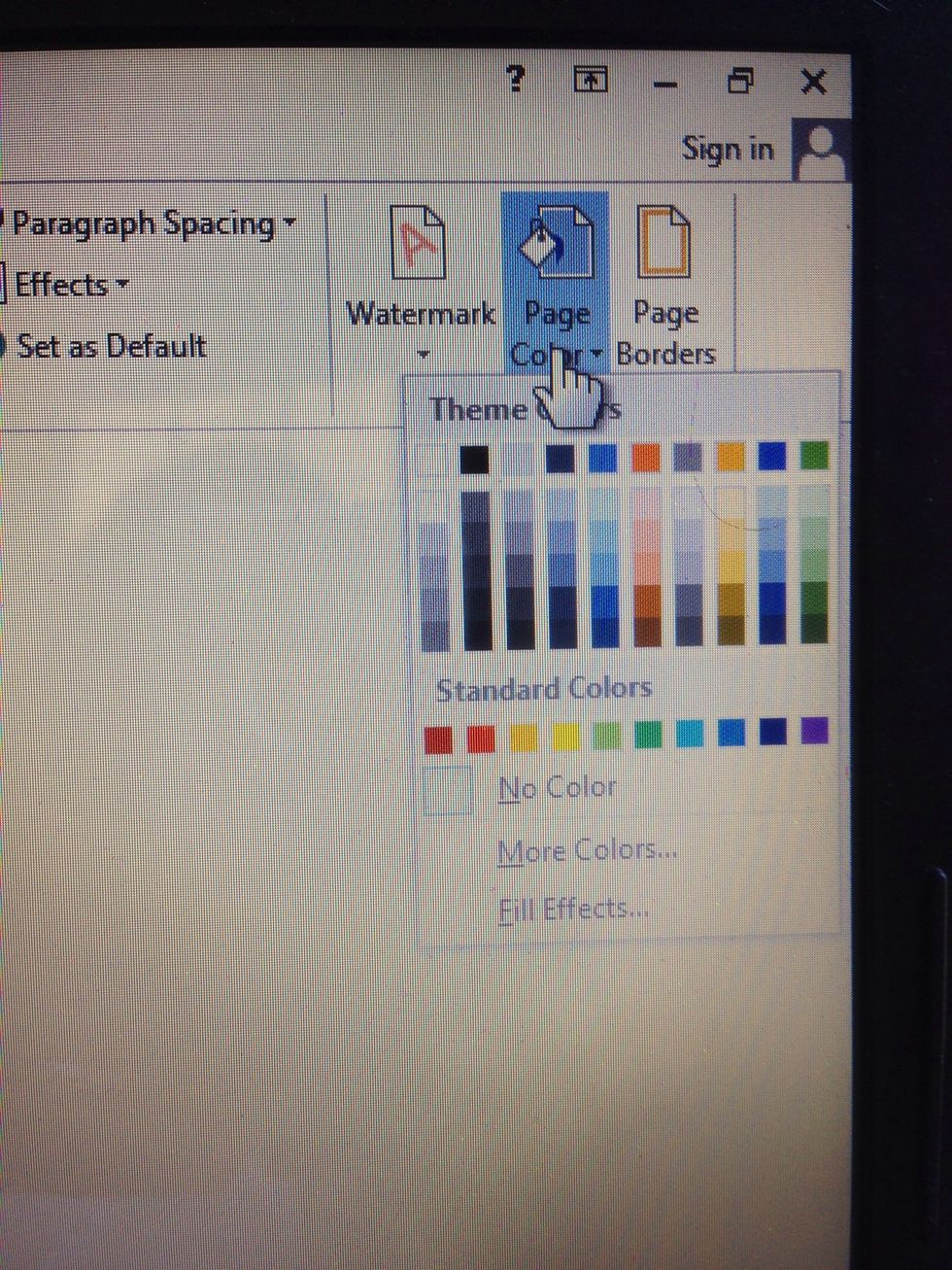 Change page color to your desired background color on the Word Design tab. In older versions of Word background was on Insert menu or page layout menu.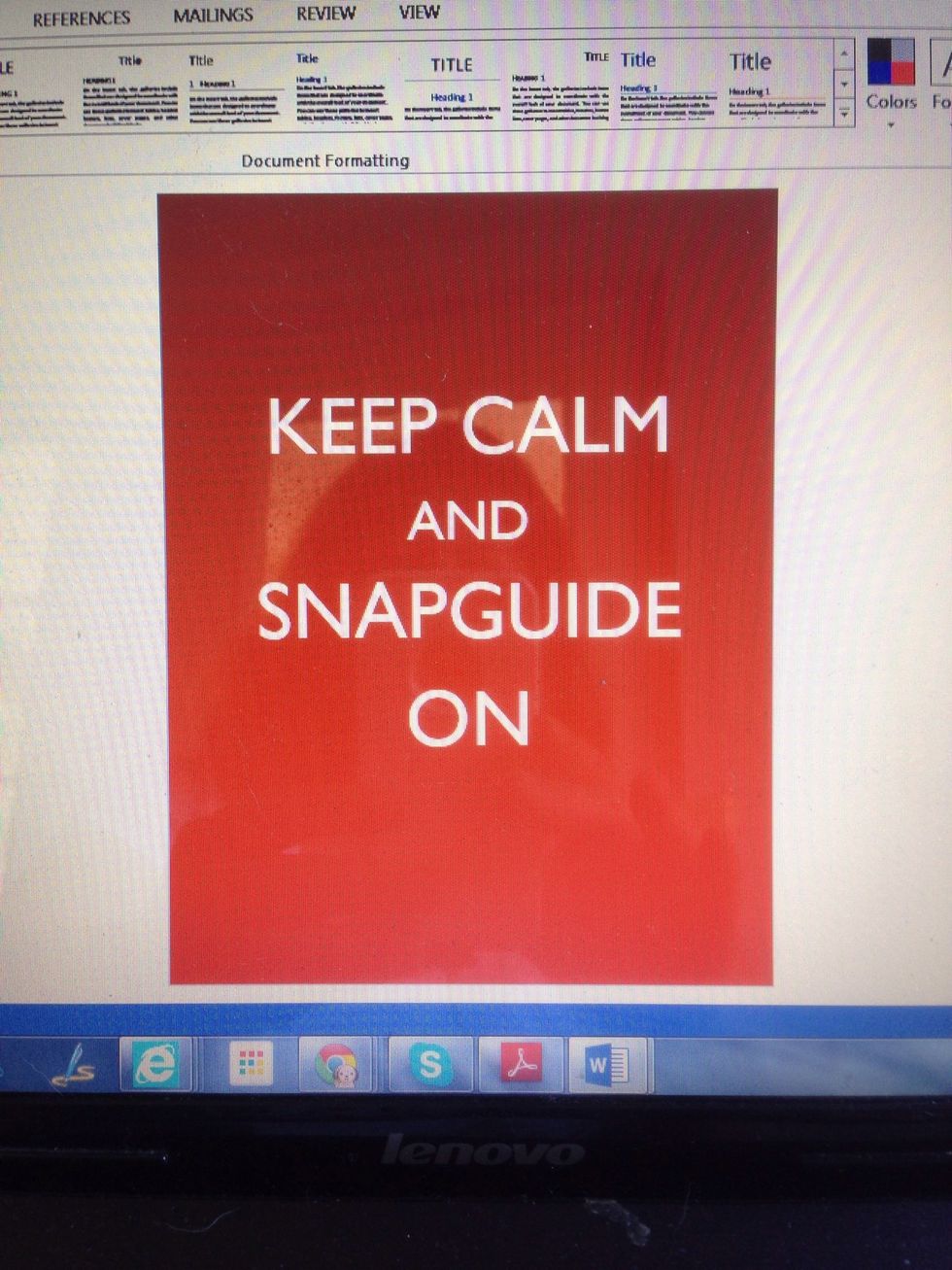 Red background.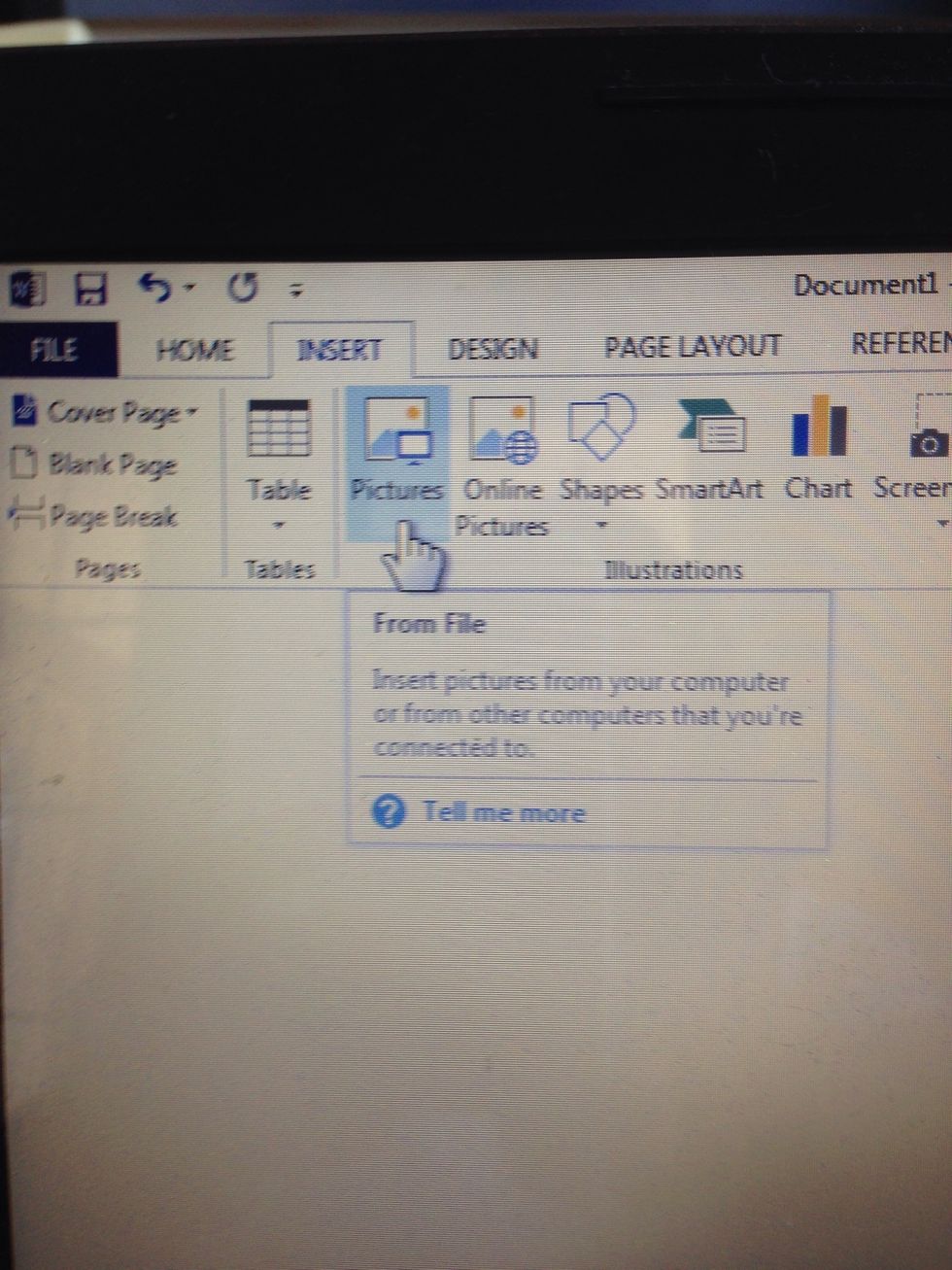 Insert the crown image and size it by clicking on corner.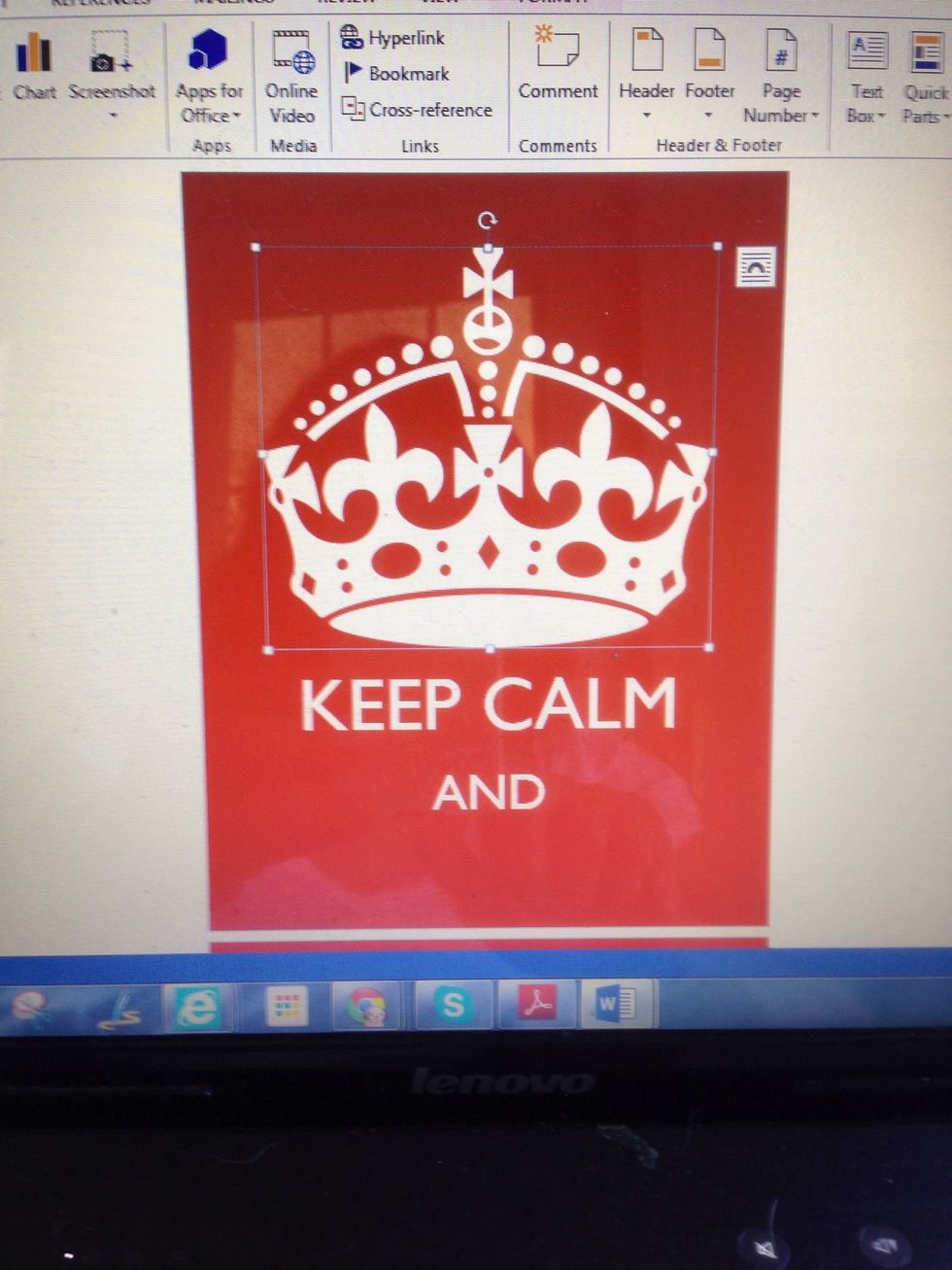 Word 2013 asks for image options for graphic. Just pick the default. Then click lower right corner to drag and shrink image. You may need to center image.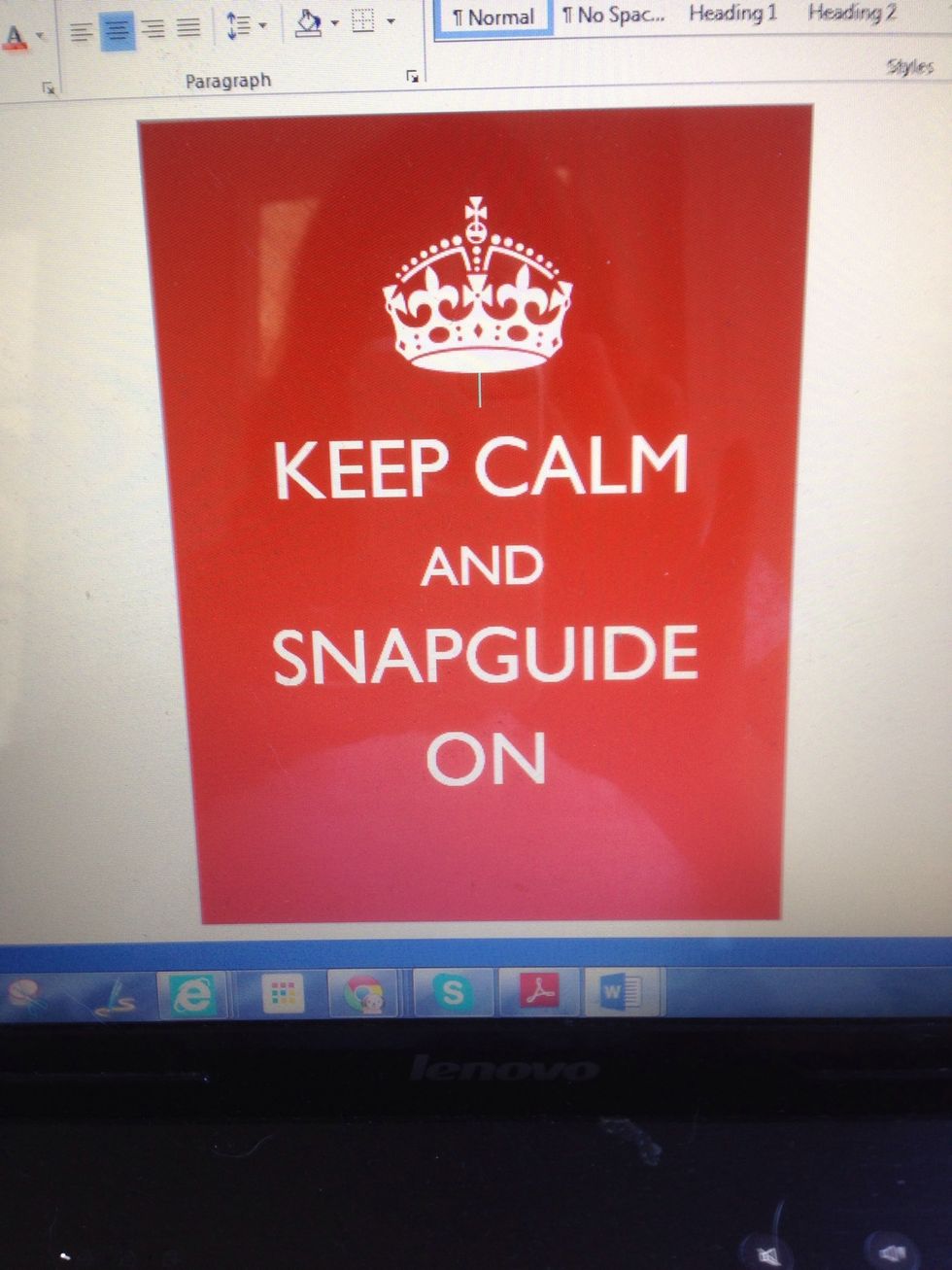 You can fiddle with the line and paragraph spacing to get the layout the way you want it. Save file.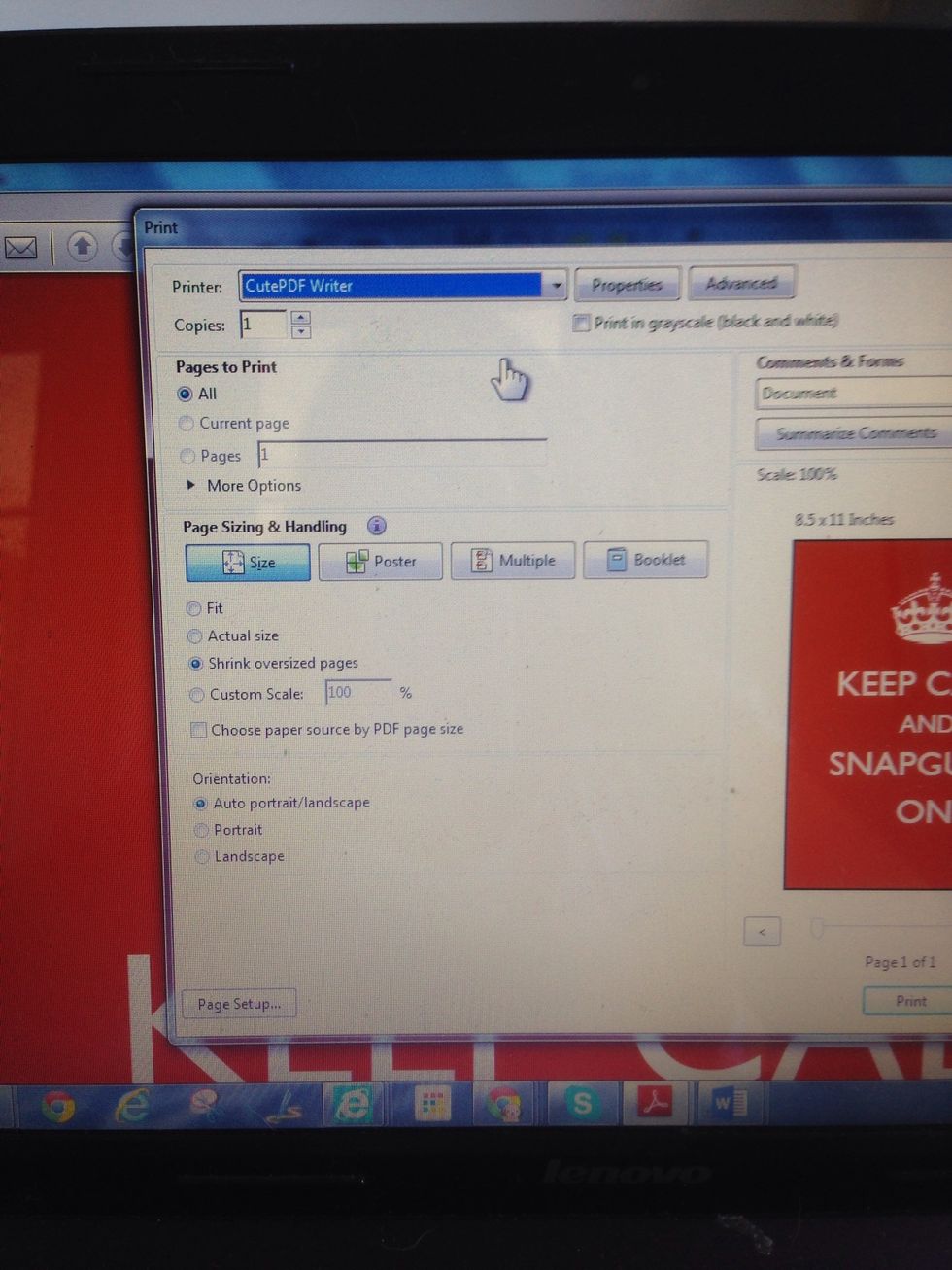 Word 2013 has file type Pdf - File, Save as... Or, print to Pdf format using writer like Cute Pdf.
To make a jpg that you can post on Facebook or other social media, open sign Pdf in Adobe Reader. Edit, Take a Snapshot, draw square around entire sign.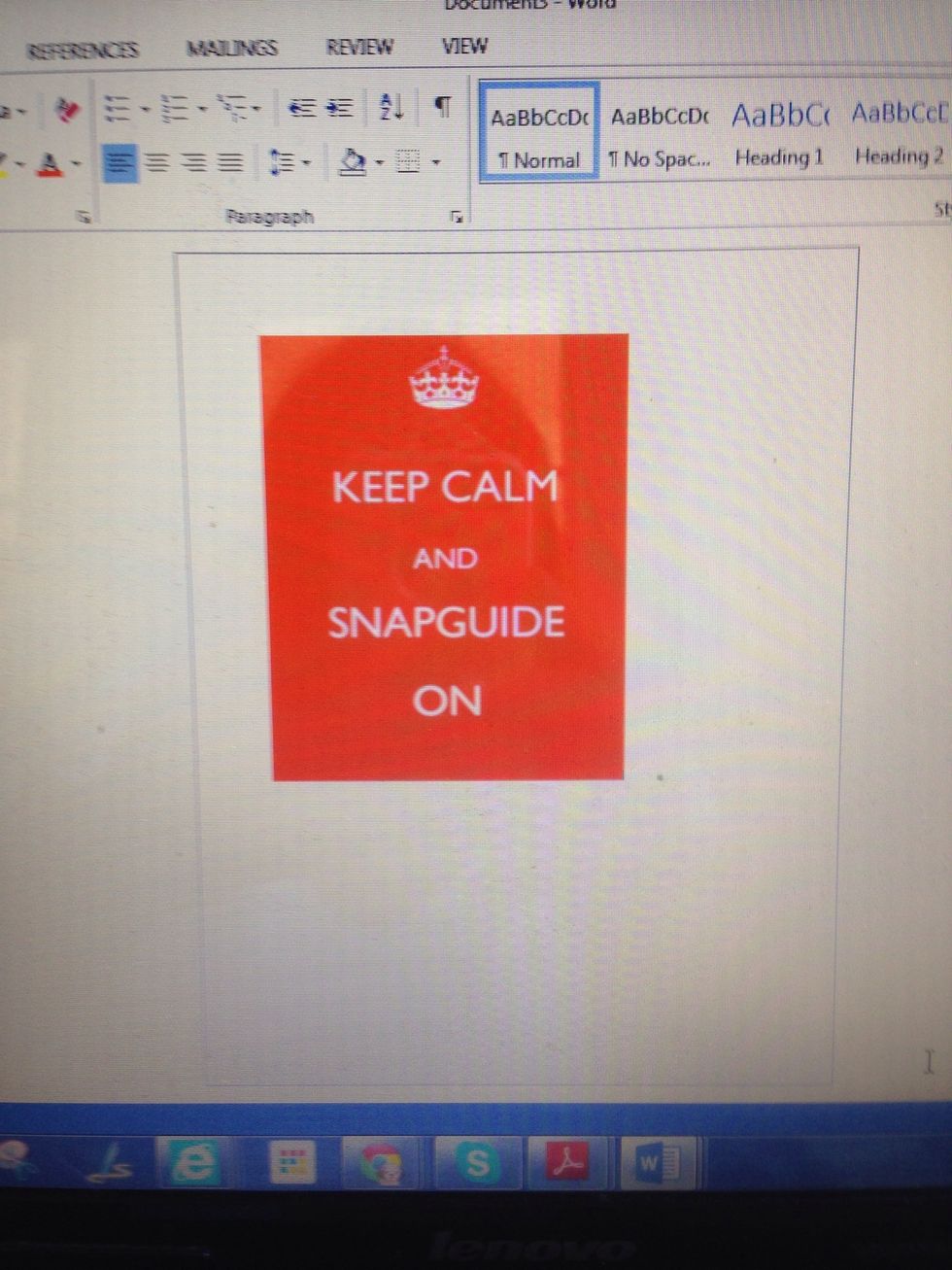 Return to Word. Open new blank doc (ctrl-n) and paste (ctrl-v). Right click on image and "Save as Picture..." Pick jpg type.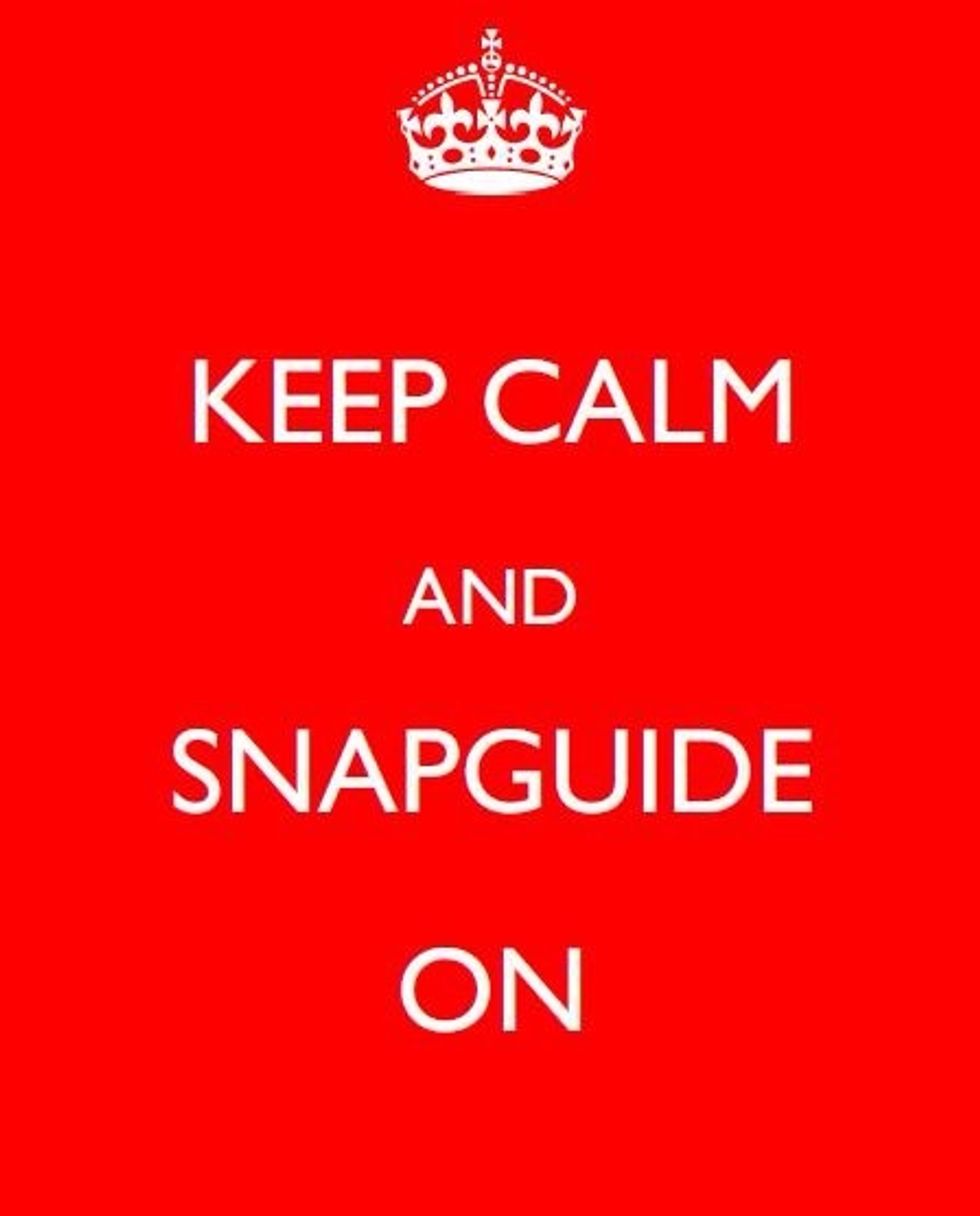 You can upload to your iphone via icloud photostream or email it to yourself. KEEP CALM AND KEEP SHARING GUIDES!
MS Word on your PC
Crown Image File
Font gill sans MT
PDF writer app like Adobe or Cute
Cathy Zelda_Mc
Luv Your Snapguides. Please check out mine. Follow me Follow you. Wasn't that a John Denver hit? I am a technical project manager, wife, mom, and me. \n
The Redneck Riviera, SC USA