(Tap photos to zoom out) Here's the bag we're recreating.
Get your supplies together.
Mix up your box cake recipe and pop it in the oven.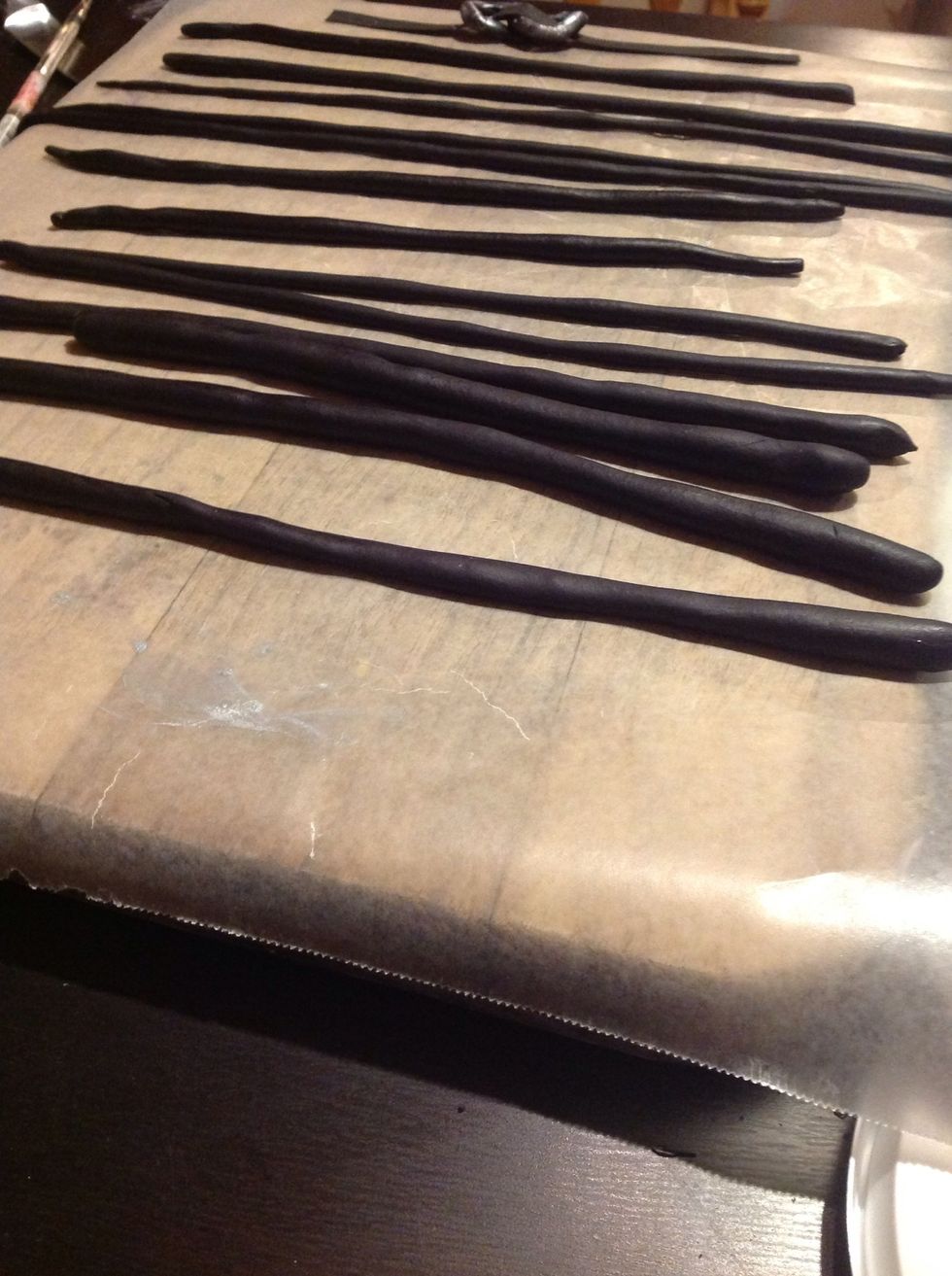 Start by heating your fondant in the microwave 10 secs. per pound then roll them into pencil thick or thinner peices.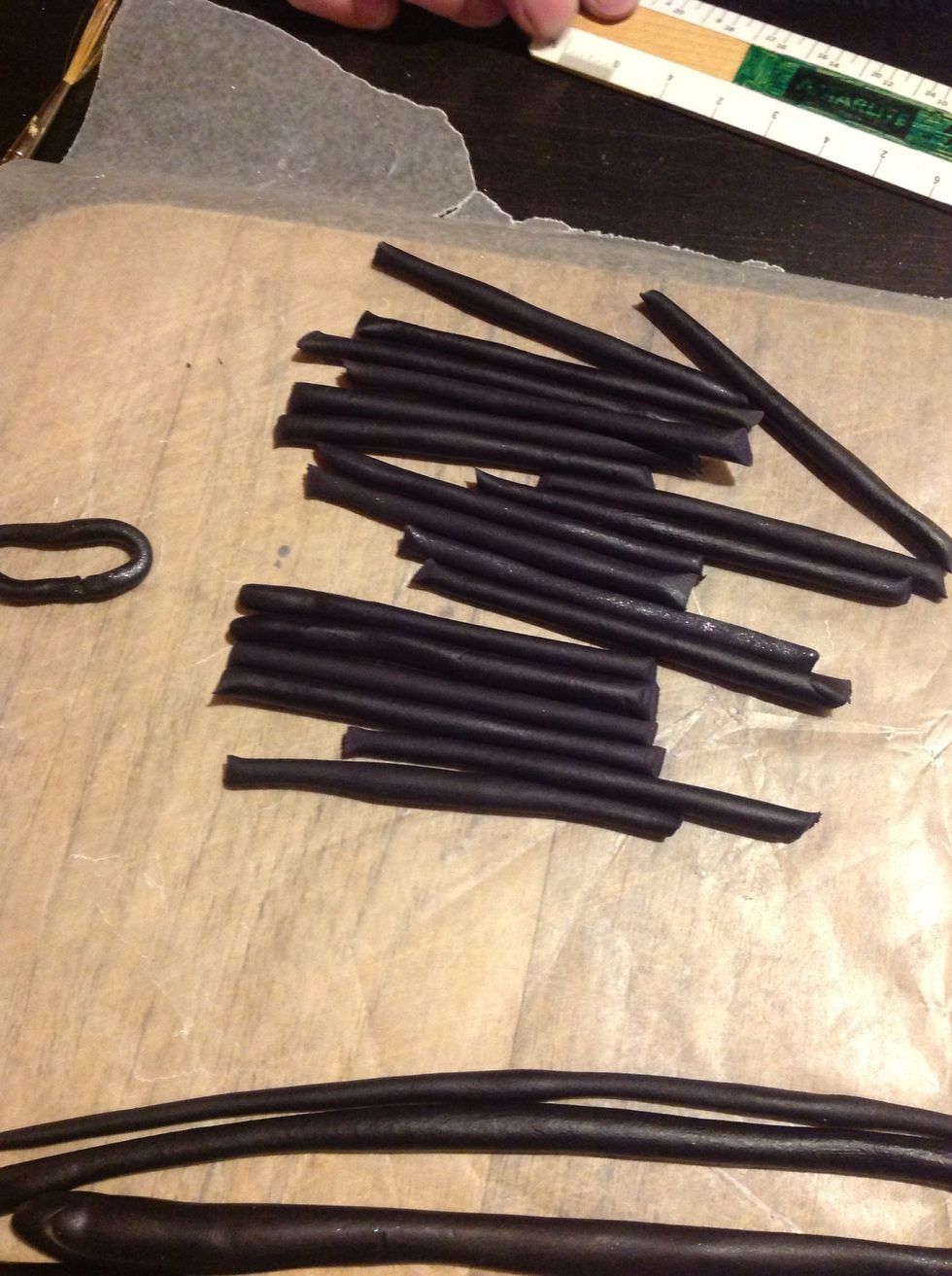 Cut 20 of them to about two and a half inches long in order to make the links in the chain.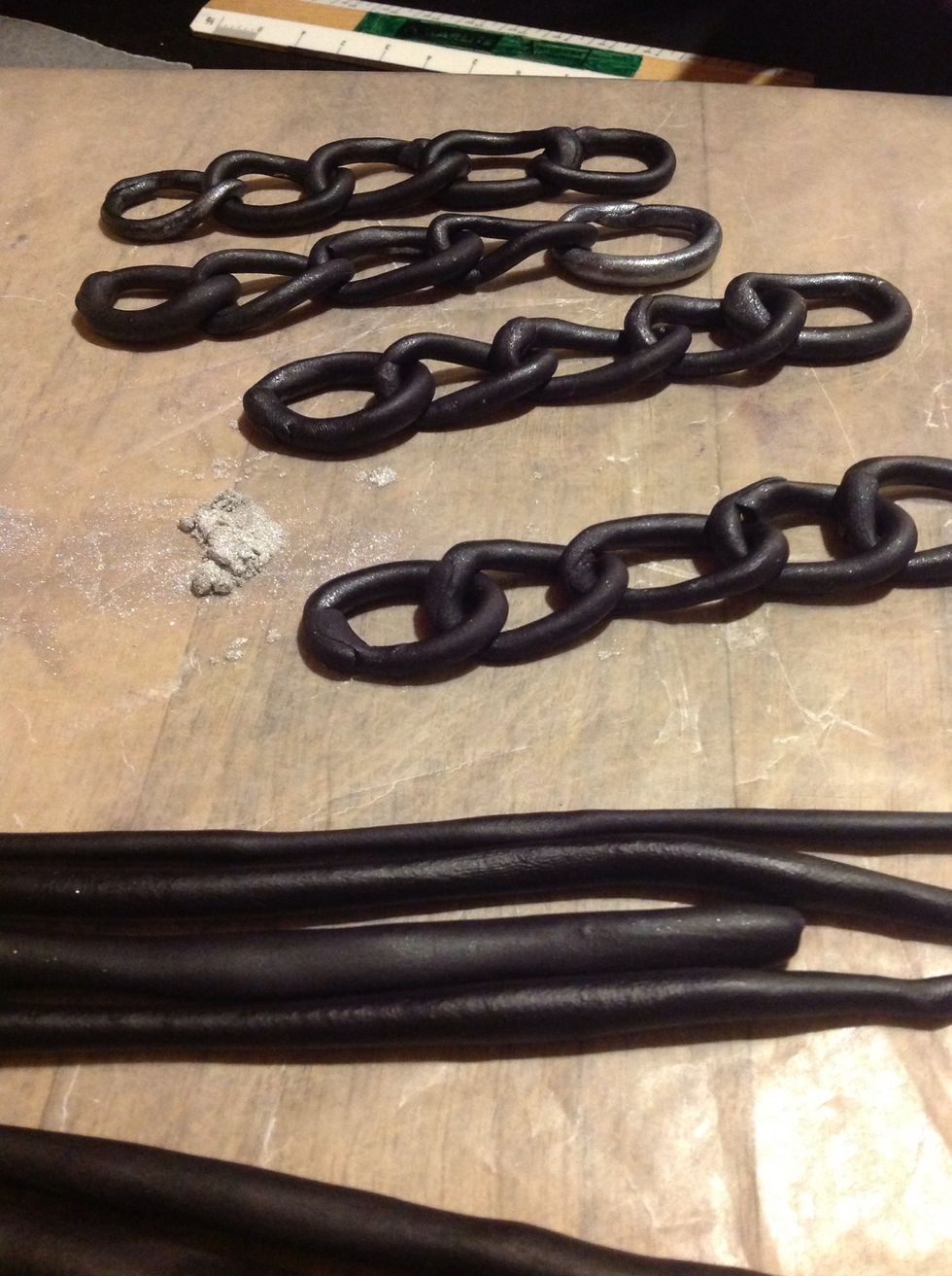 Form four chains, five links per chain.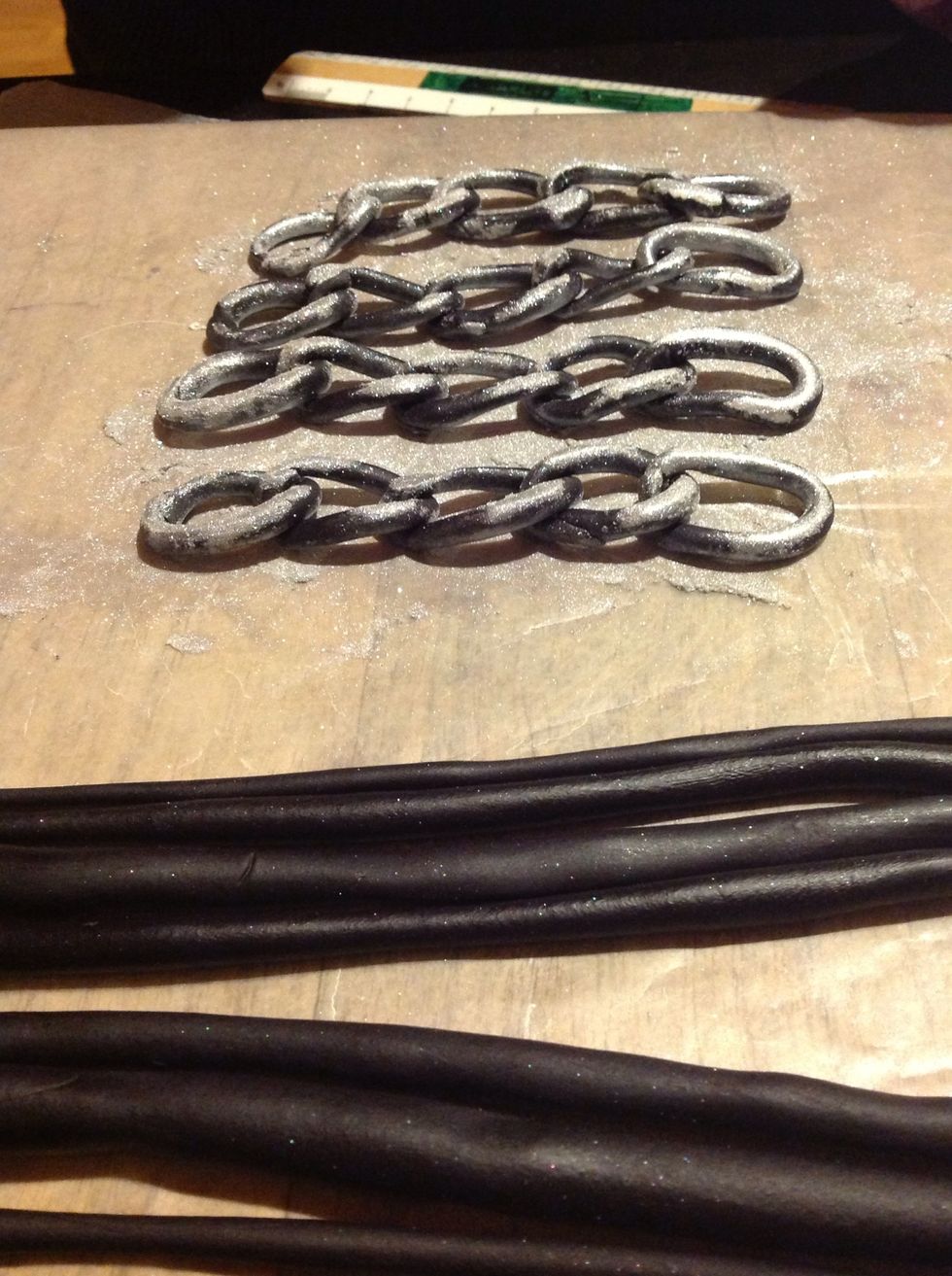 Make them sparkly! We used regular paint brushes to brush on the dust.
Get your cake out of the oven and set in fridge to cool.
Start rolling out some fondant.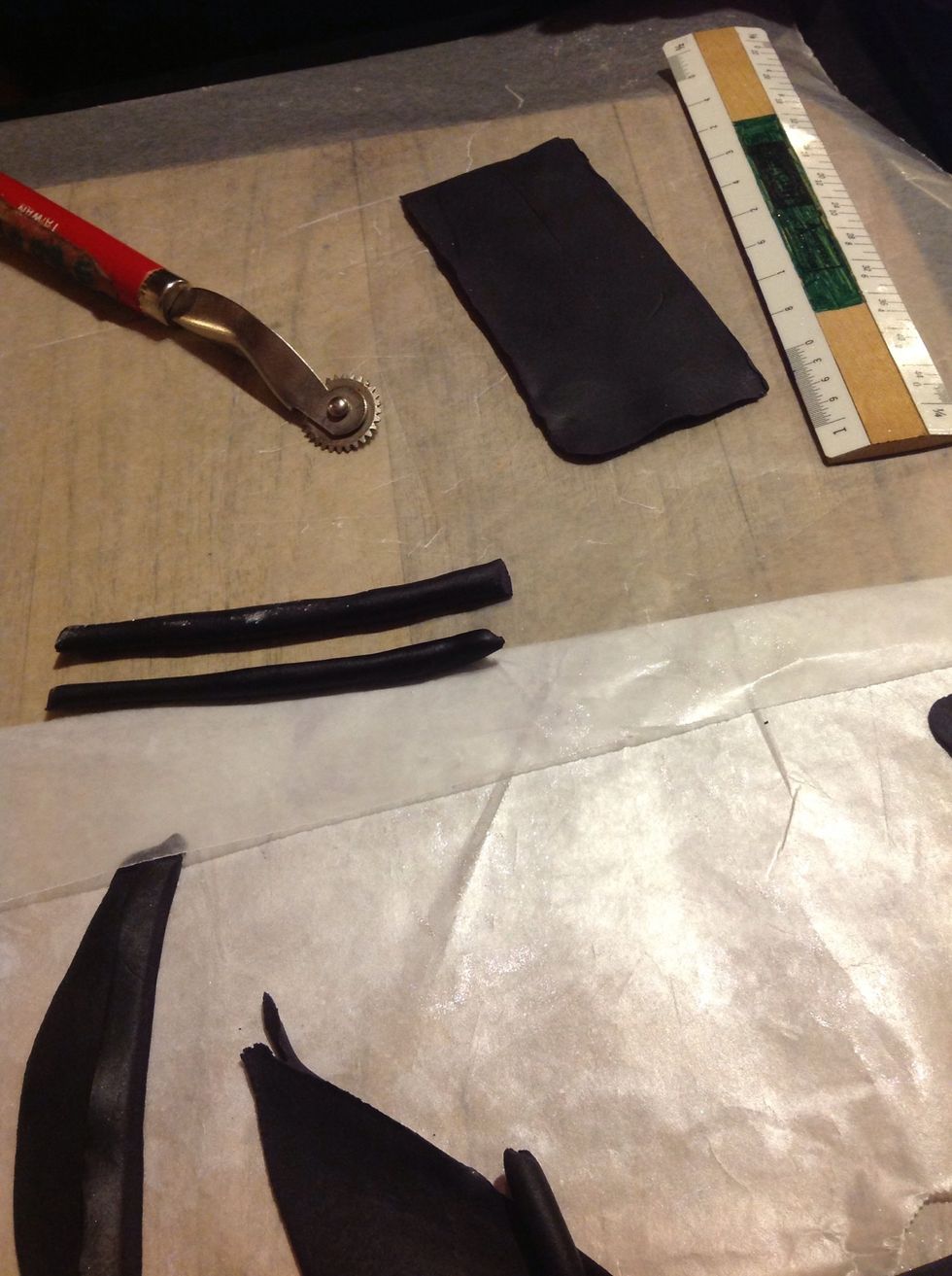 Cut out a 2x4in rectangle and take some 3in strands to make your handles.
Attach chain to handle with your 3in piece like so.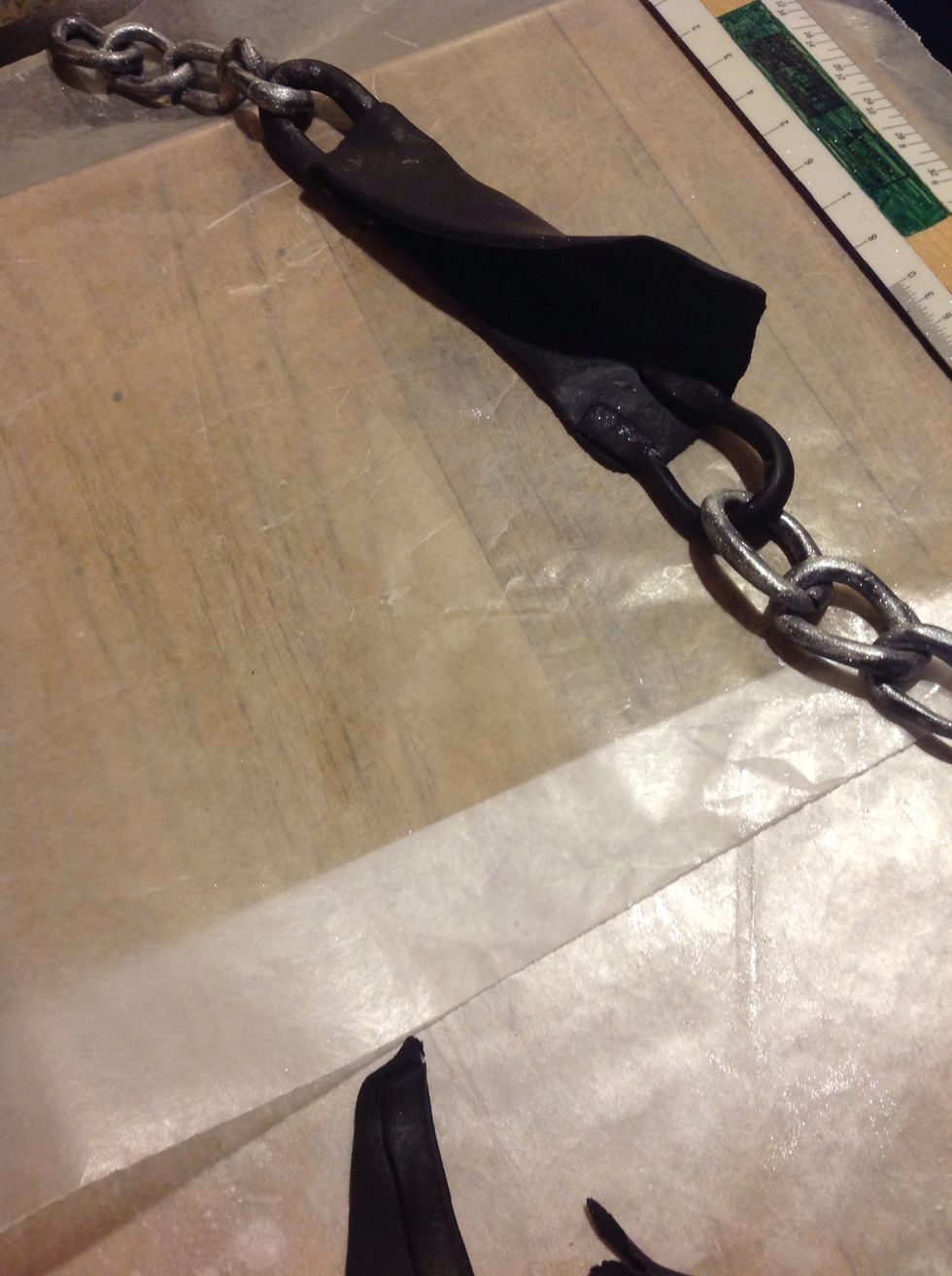 (Tap photo for full view) Fold your handle in half to secure link.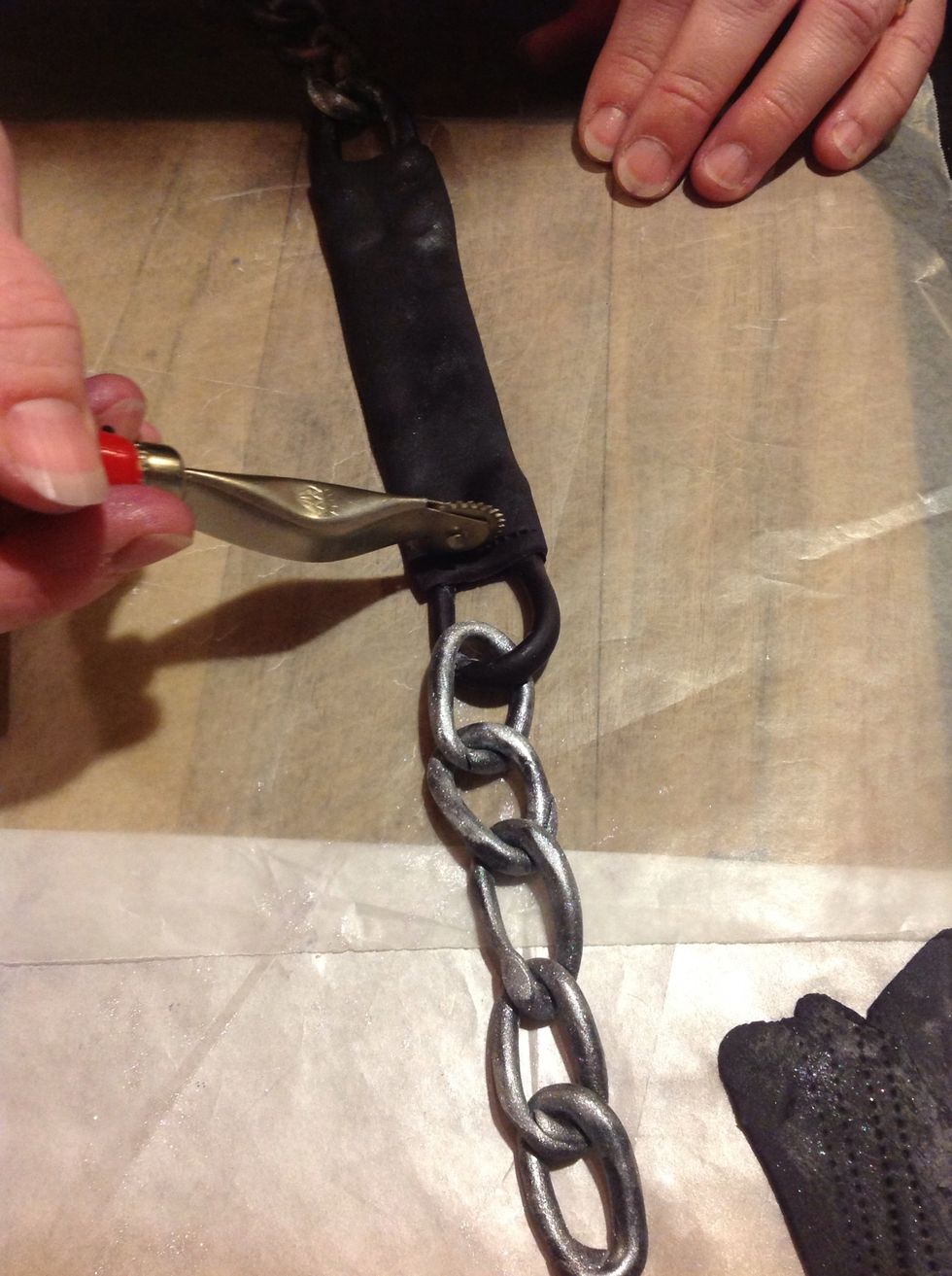 If you'd like, use a pattern-thing to make a seam.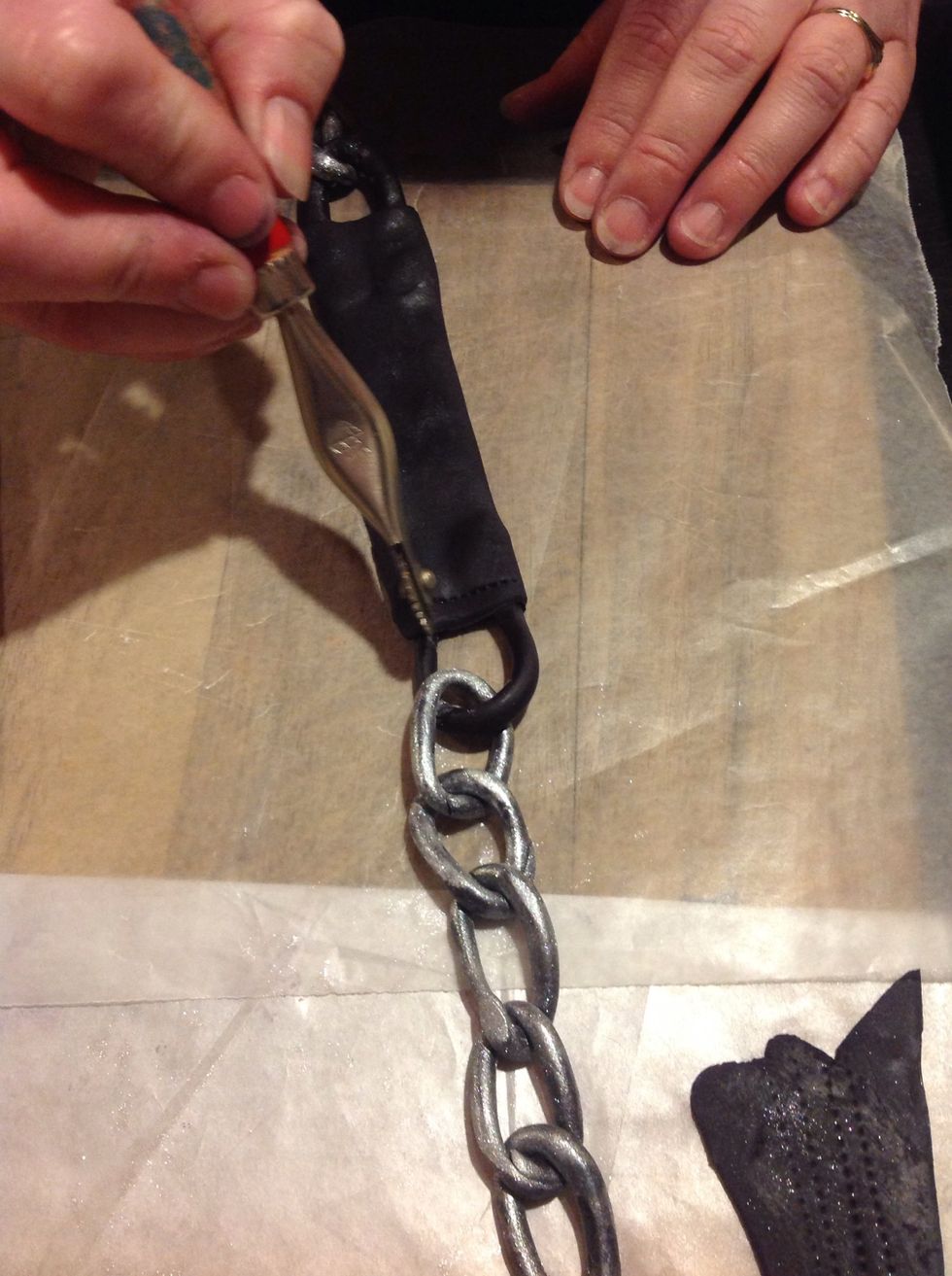 Looks like real stitching!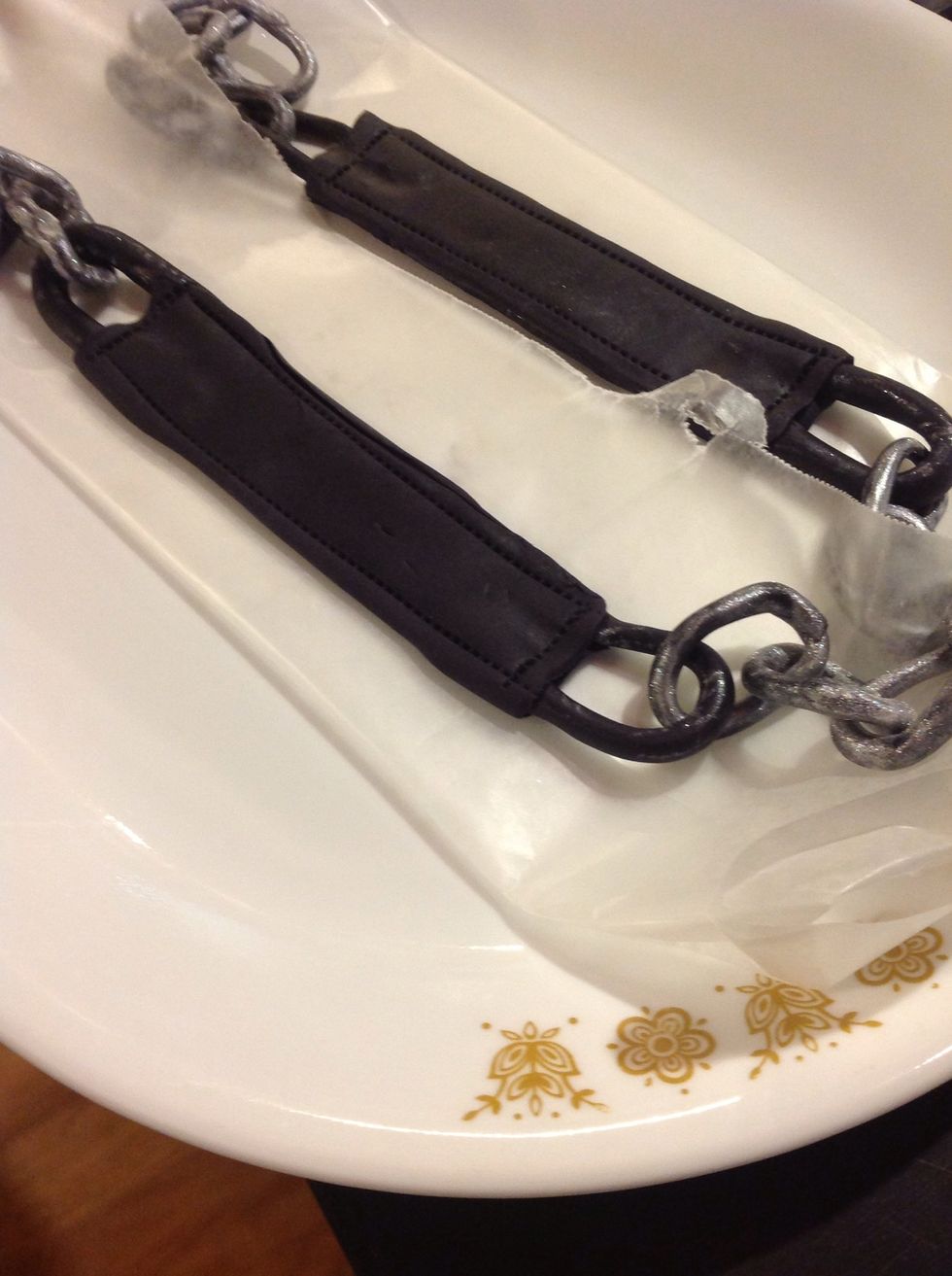 Repeat on other side & set away.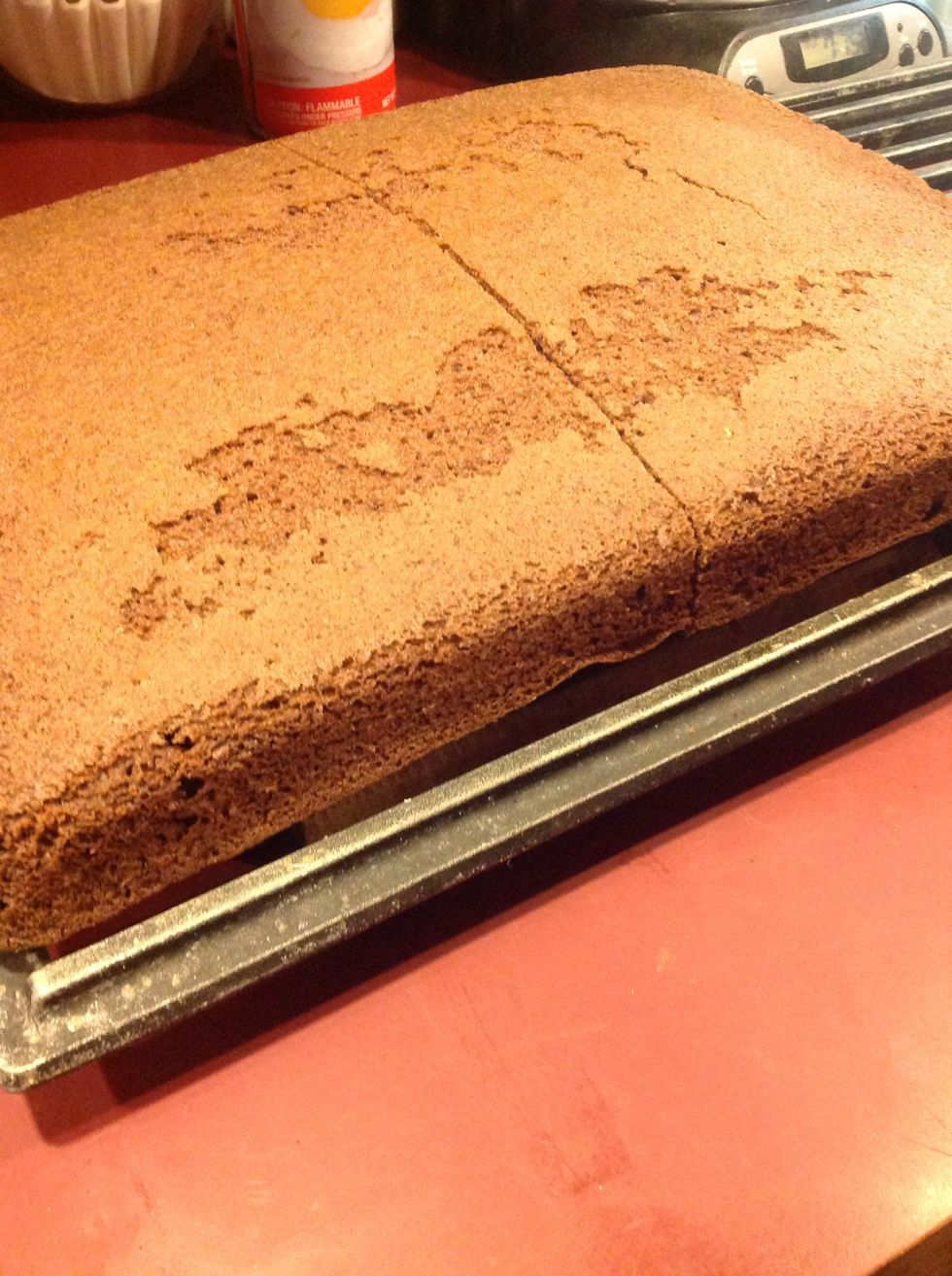 Cut cooled cake in half.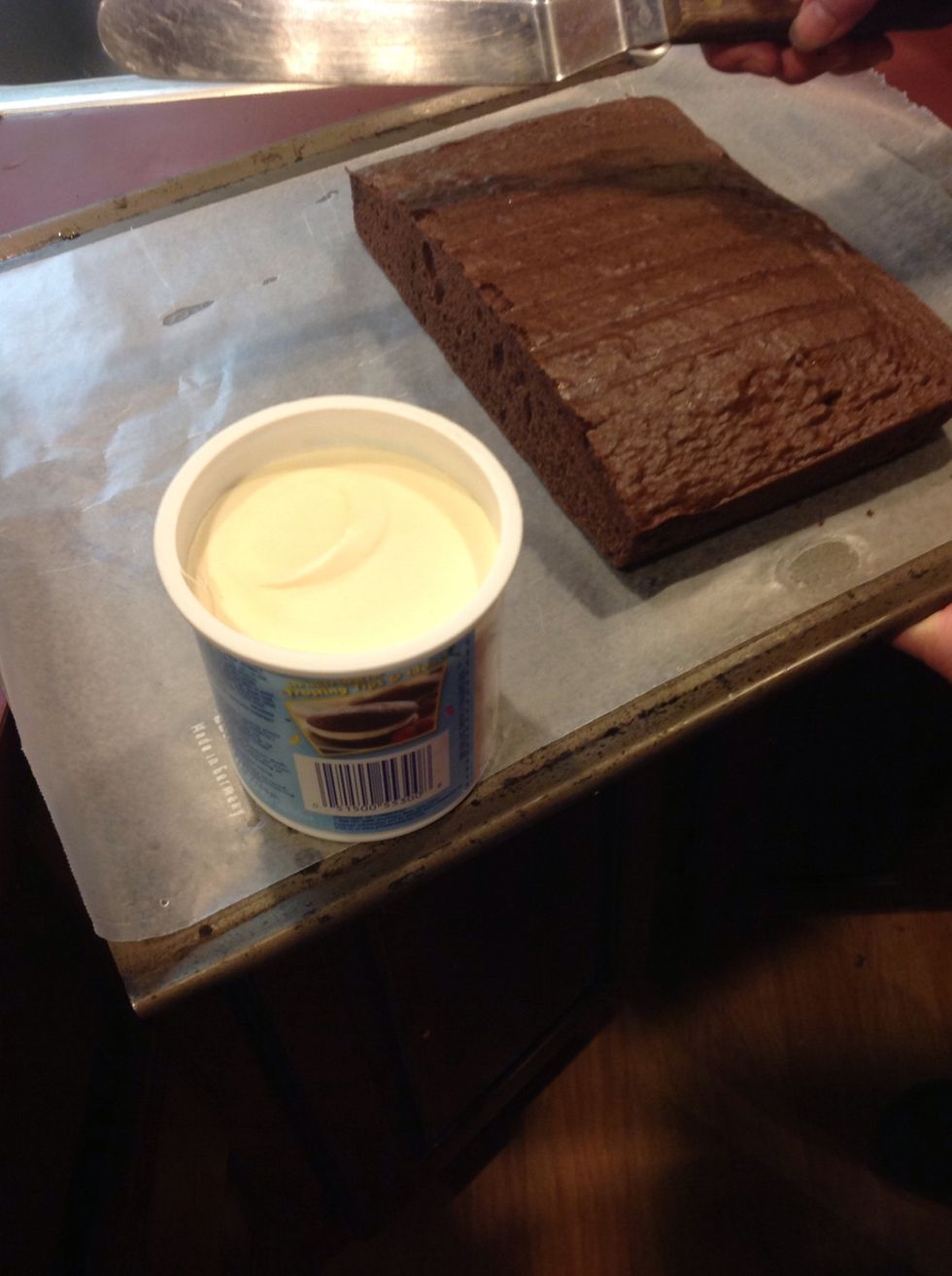 Get some icing.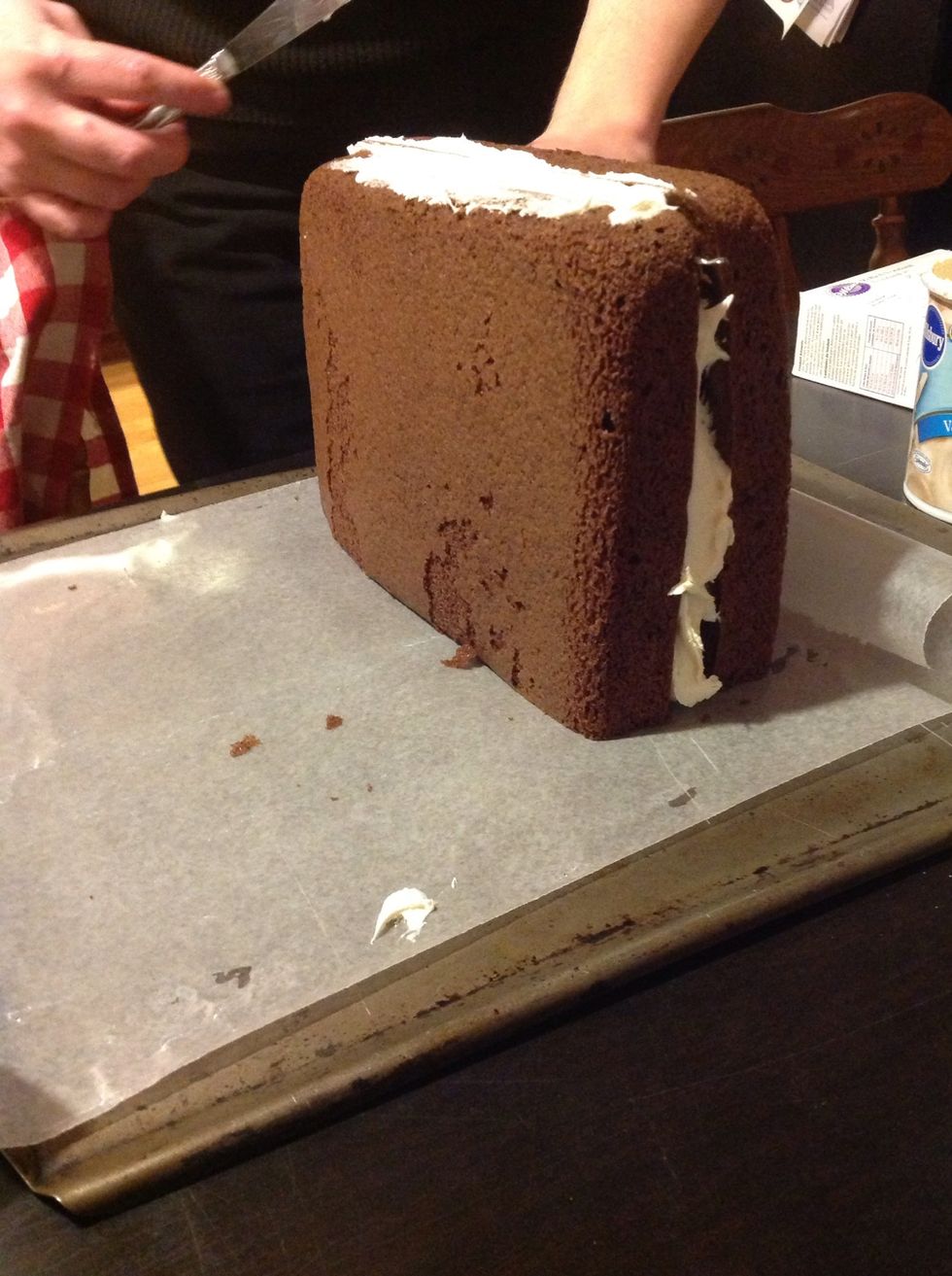 Stick halves together with icing(cut edges will be the bottom of your purse.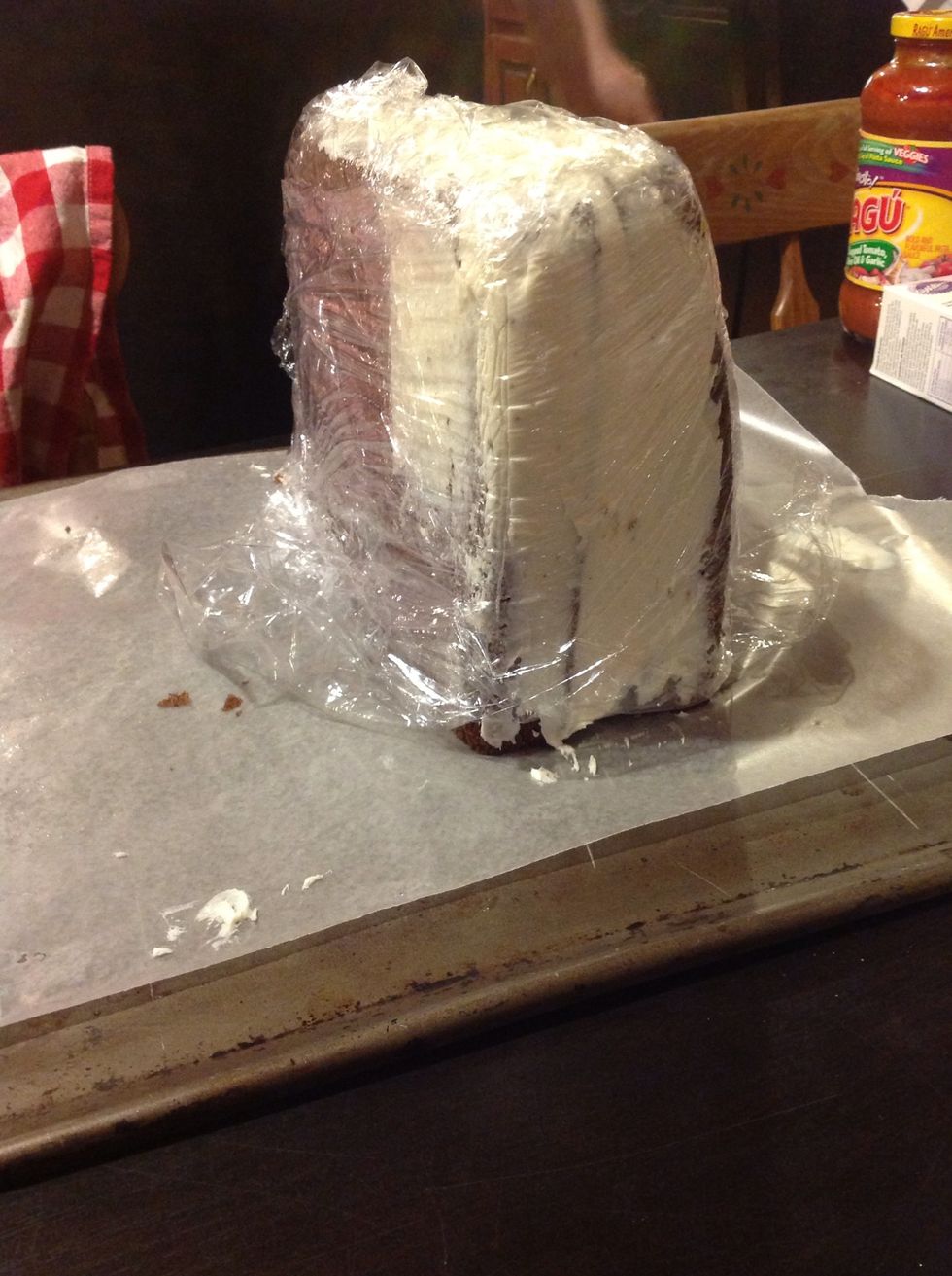 Wrap and set in fridge.
Cut some pieces like so to begin your bow depending of how large you want it.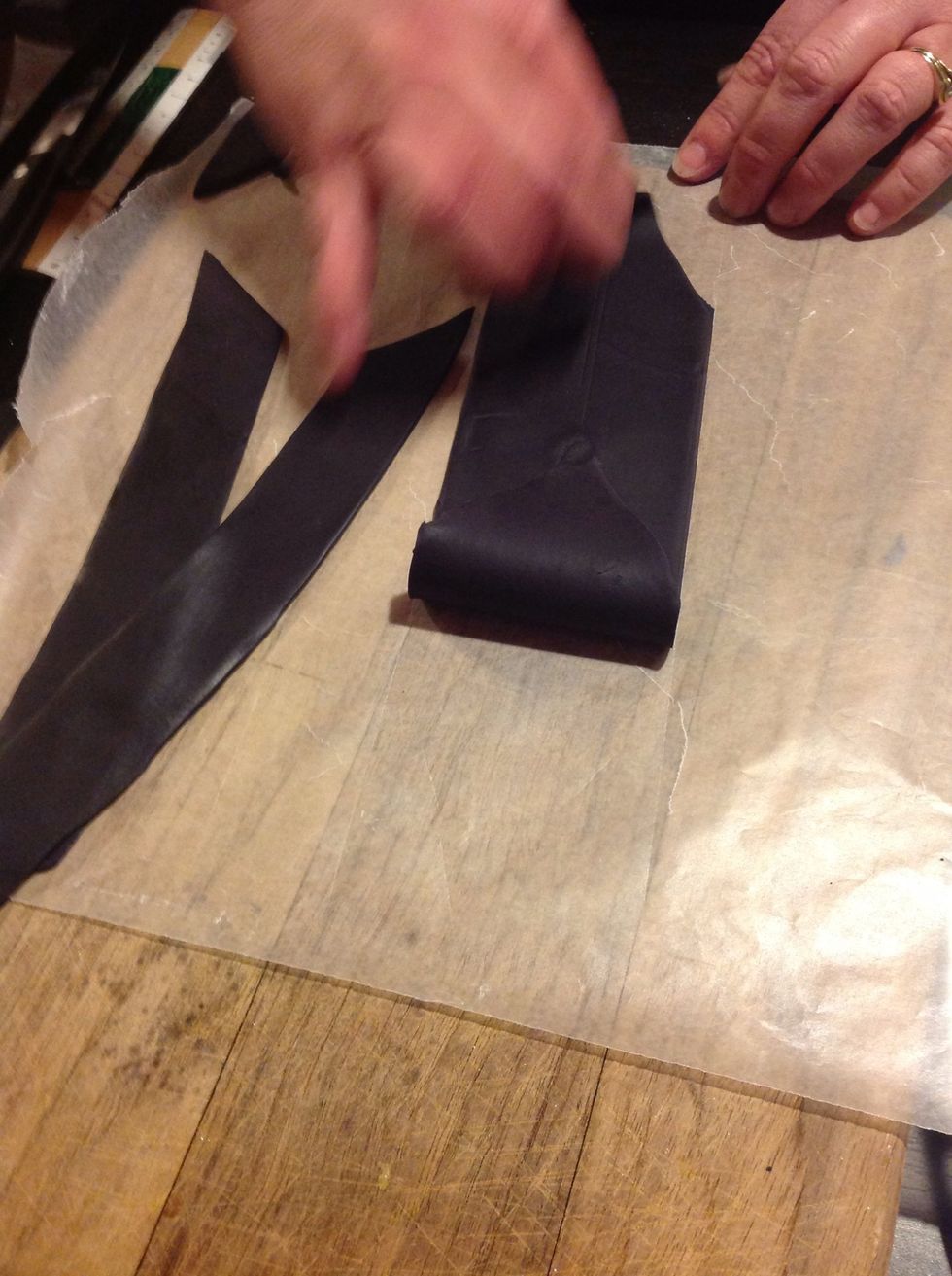 Fold edges in.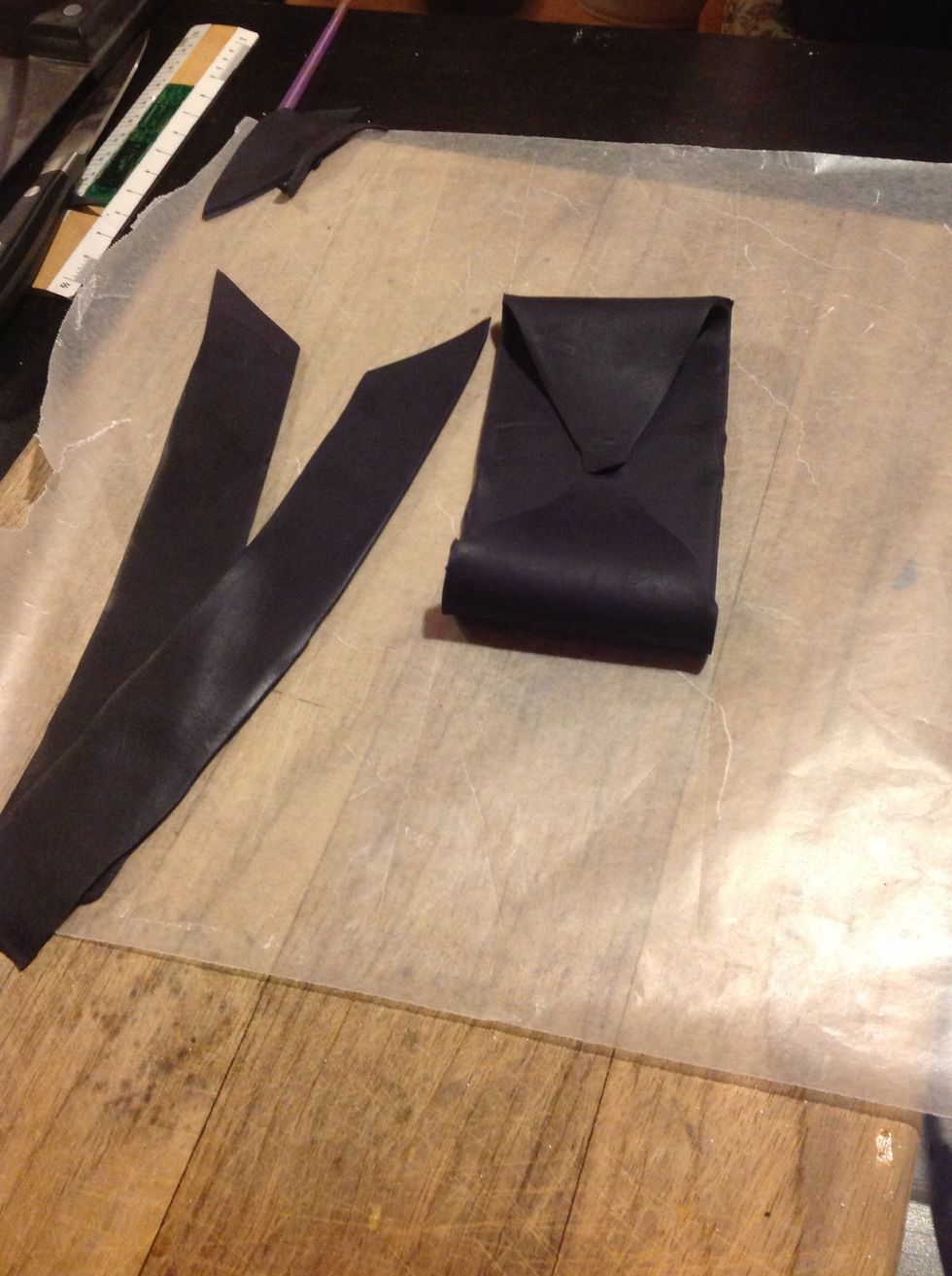 Push gently to secure.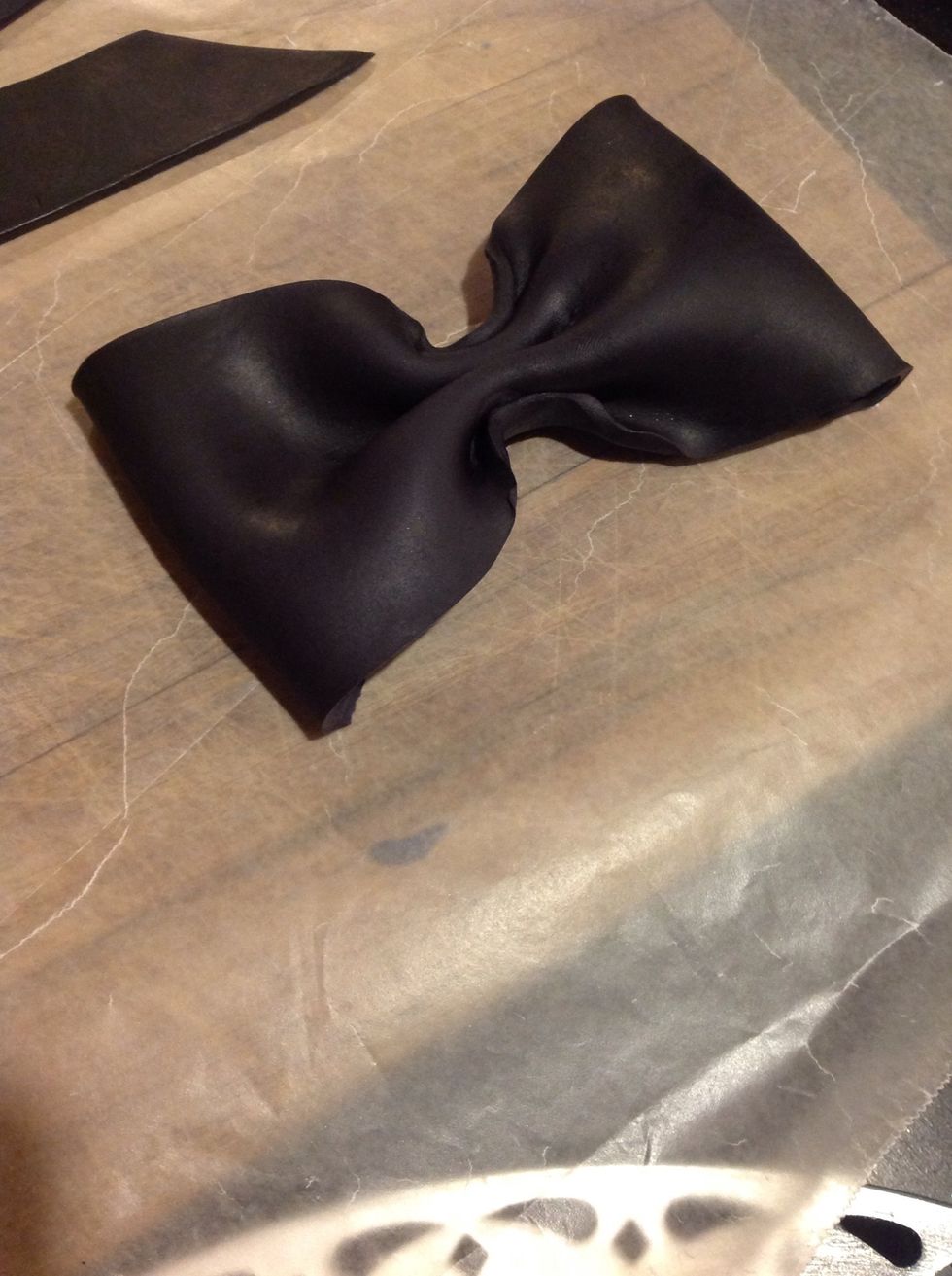 On the reverse side gather at the middle.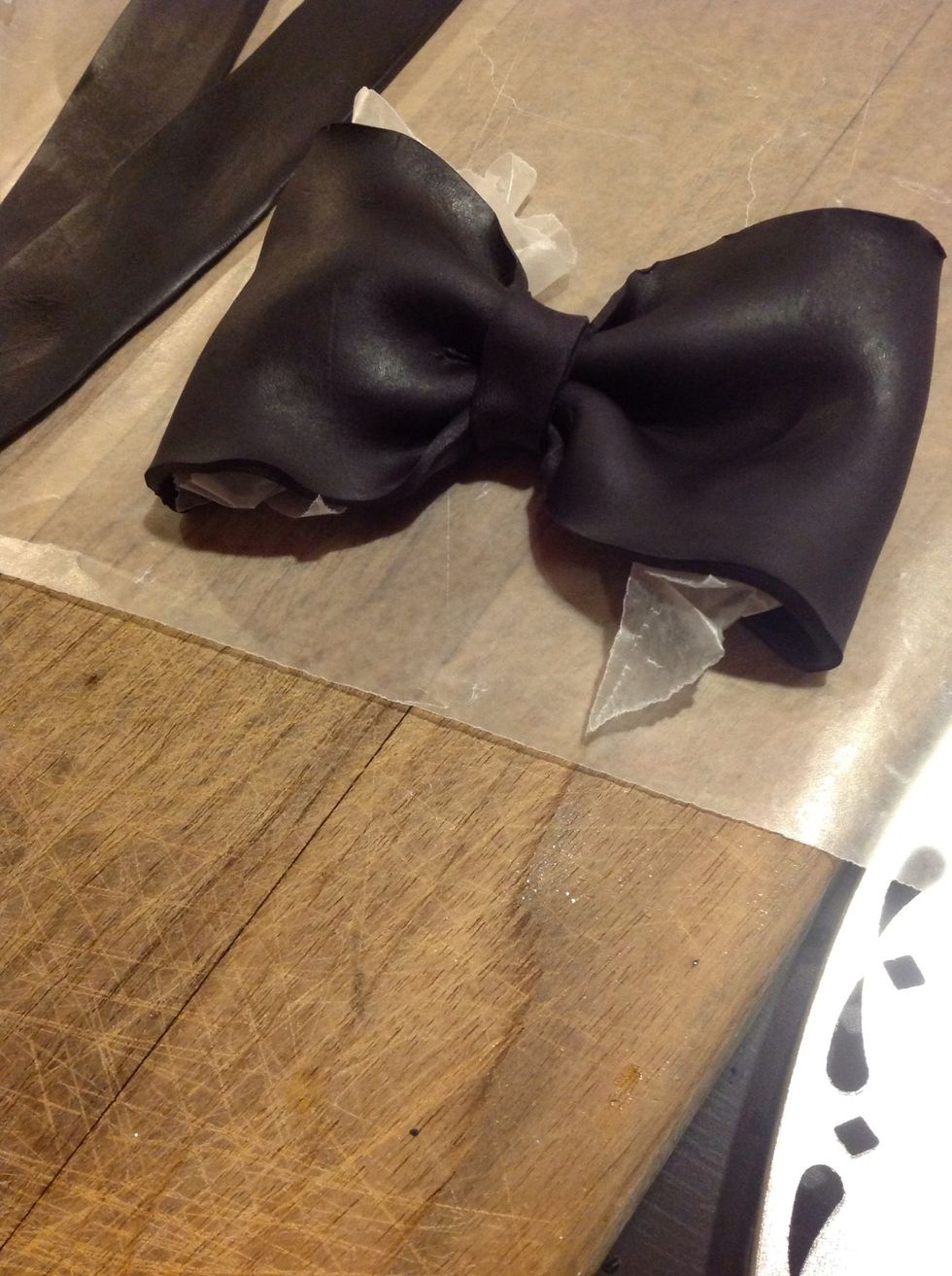 Add a flattened piece around center. (We put some crumpled bits of wax paper to keep it open while it set)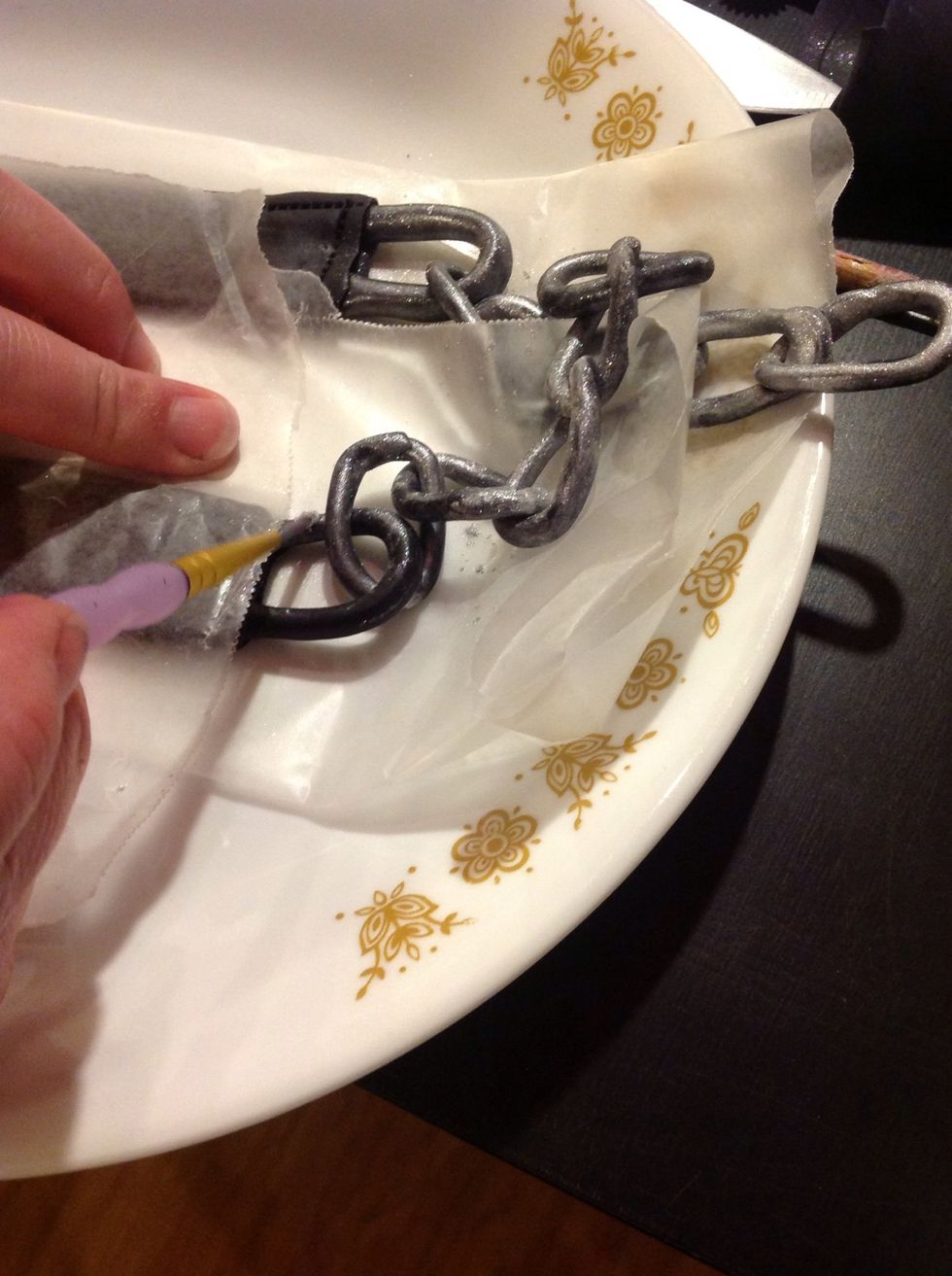 Cover black bit of handle with wax paper & make handle link silver with some dust!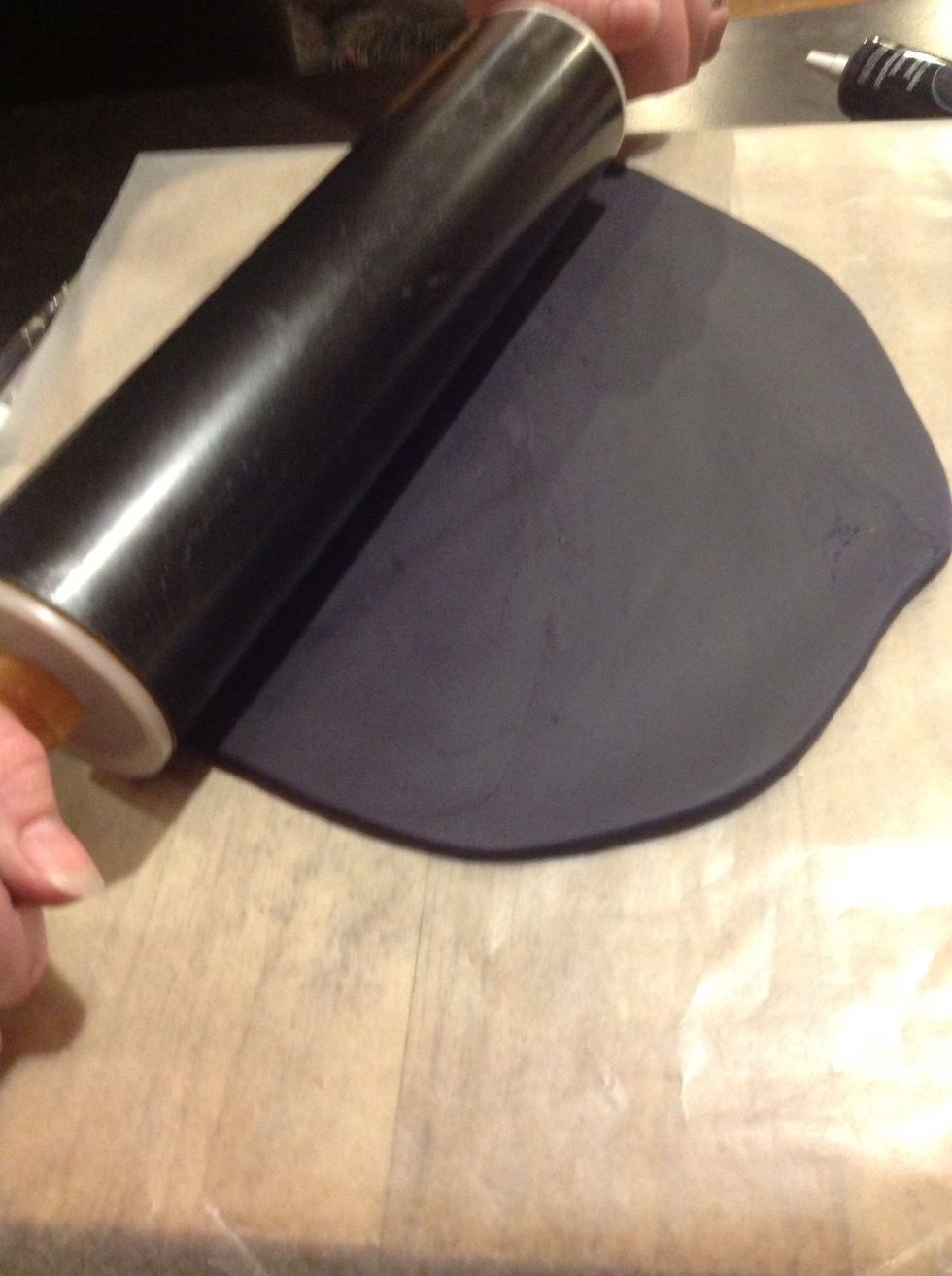 Roll out two more fondant rectangles each should be 7x10in or larger (Leave room for mistakes)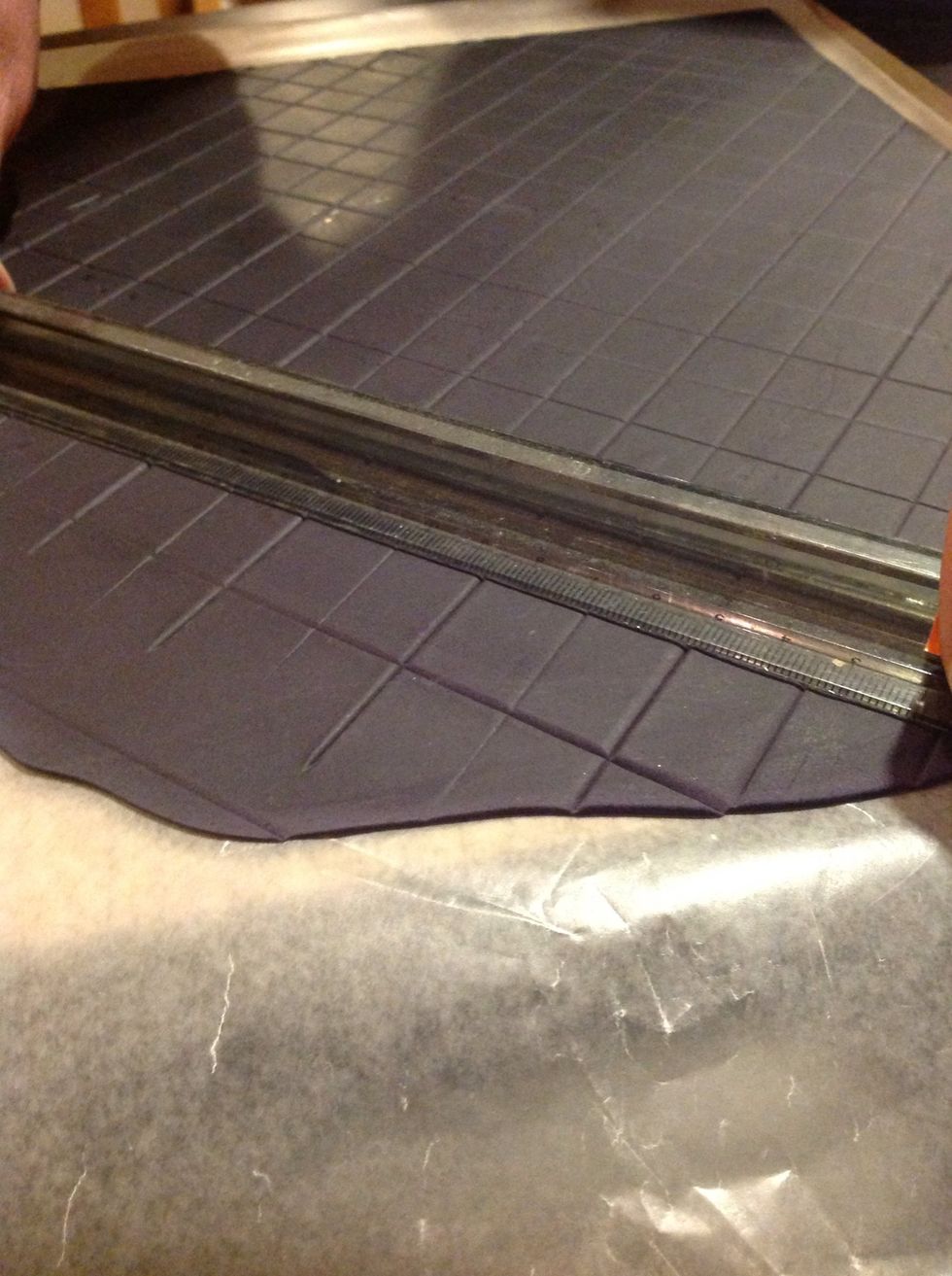 Use edge of ruler to indent diagonal lines on each rectangle of fondant.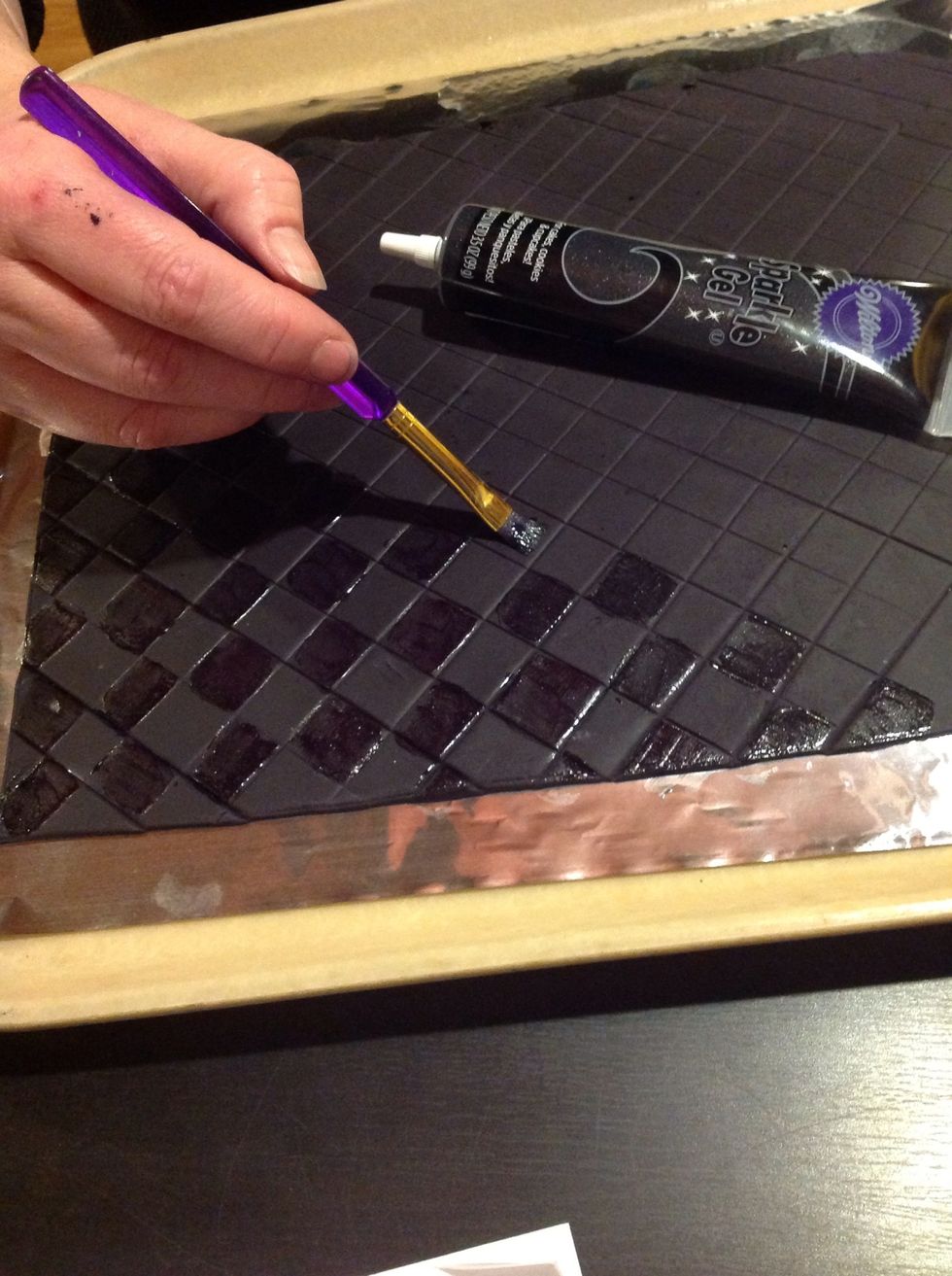 Paint on sparkle gel to create basket weave pattern.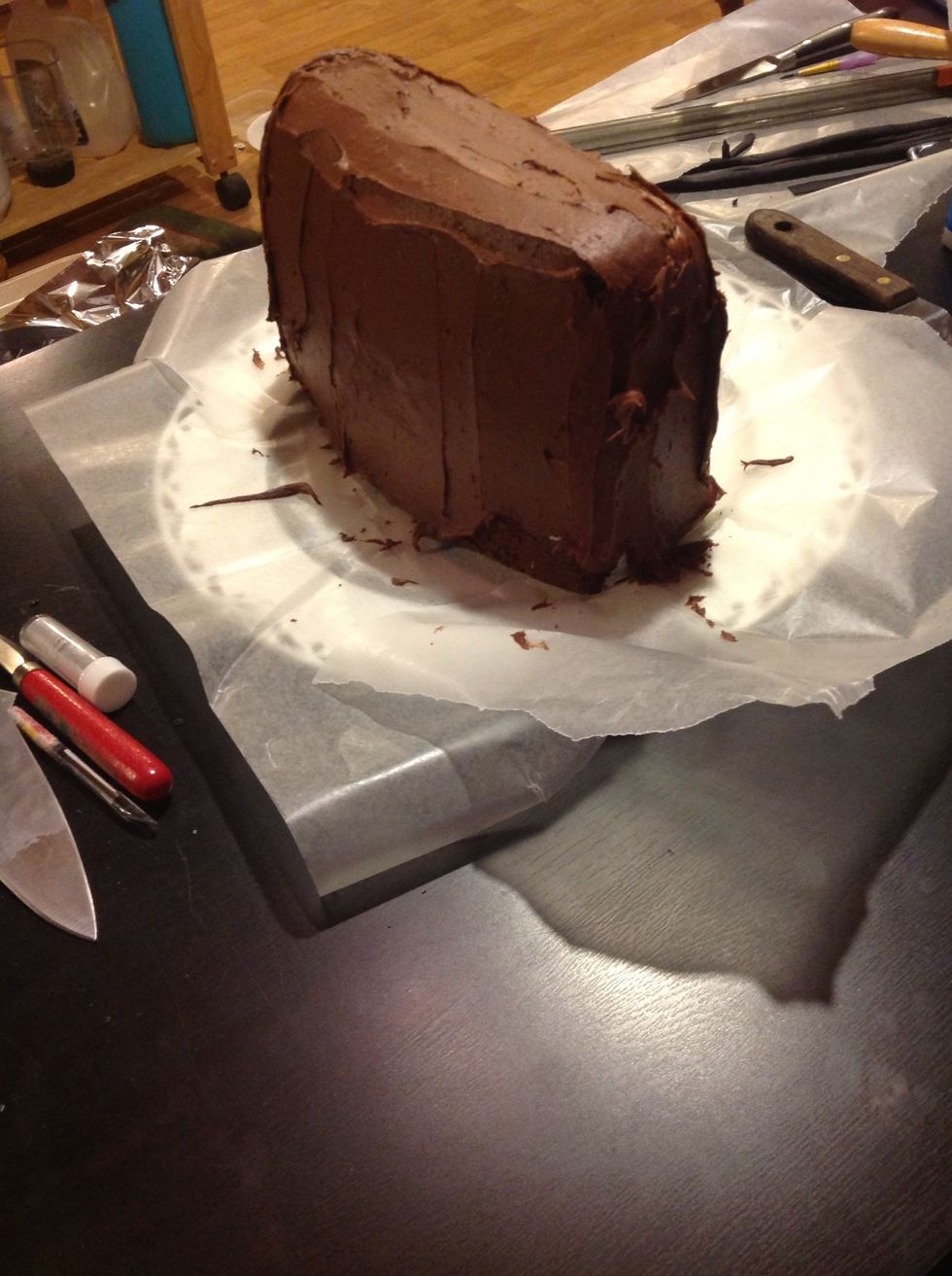 Dirty ice your cake thoroughly.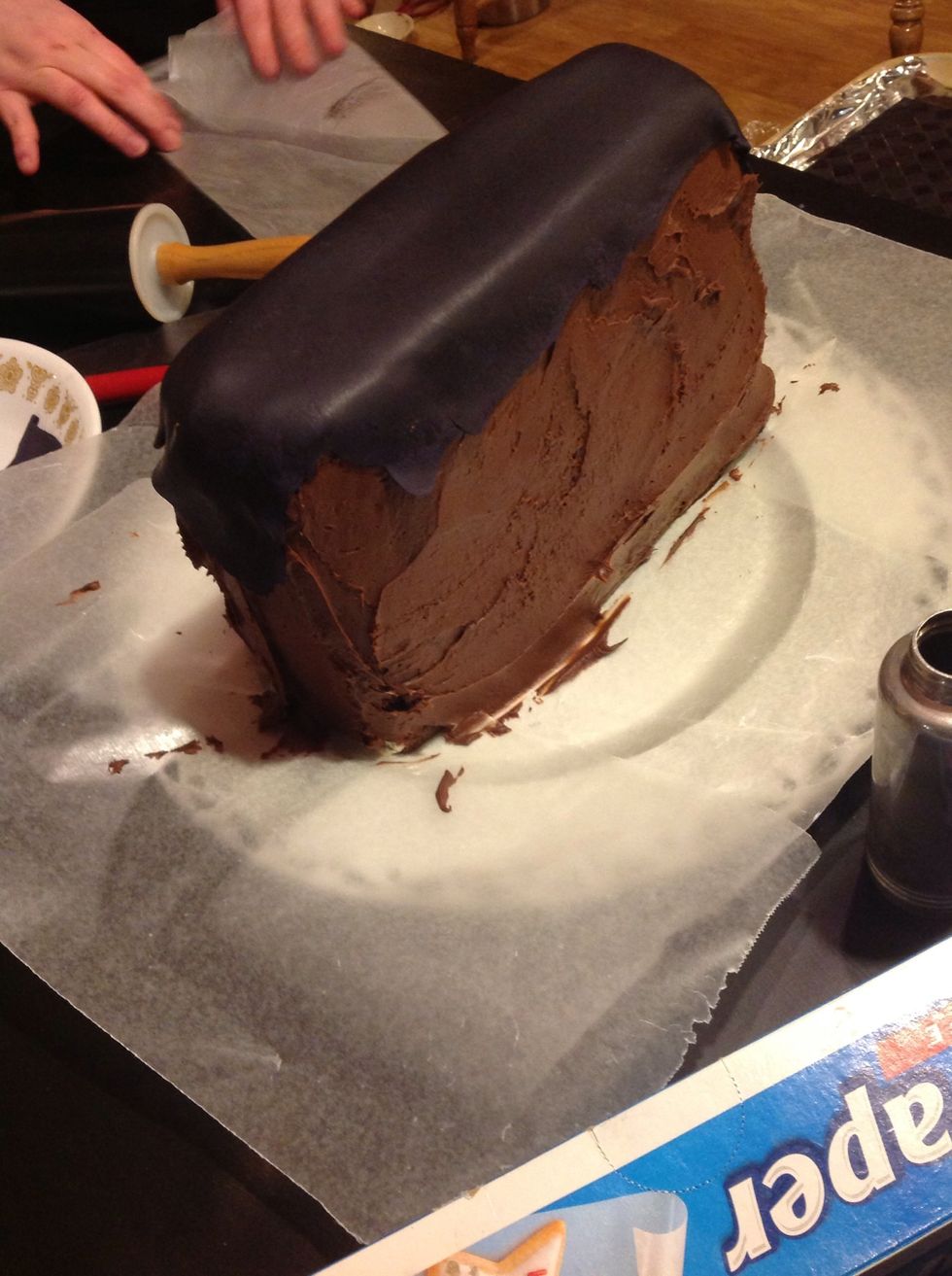 Place any scrap bit that's big enough to be the inside of your bag.
Cut to size and make small holes for handles in the rectangles you just painted.
use scrap bit as the covering for the skinny sides.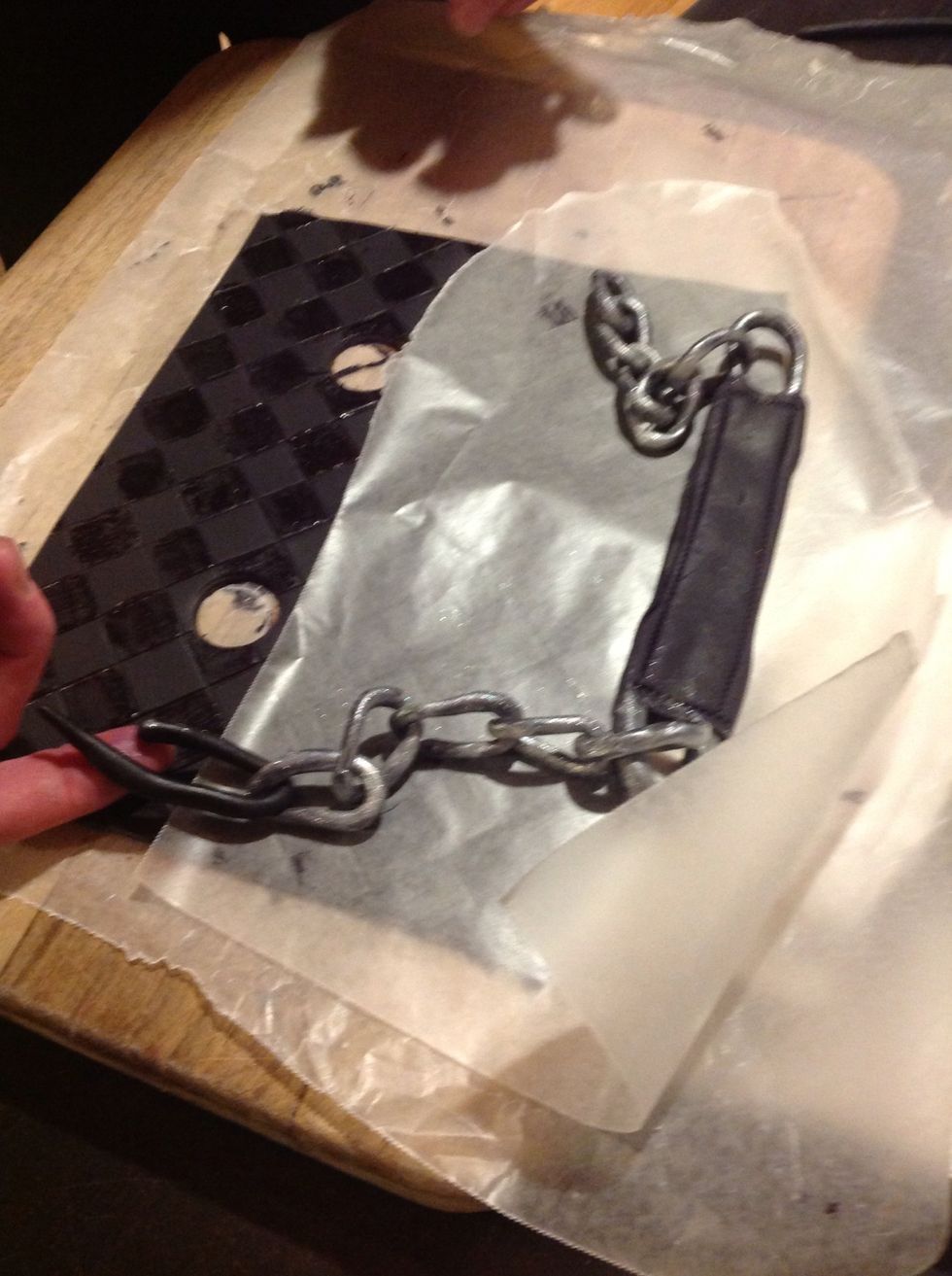 Time to attach handles!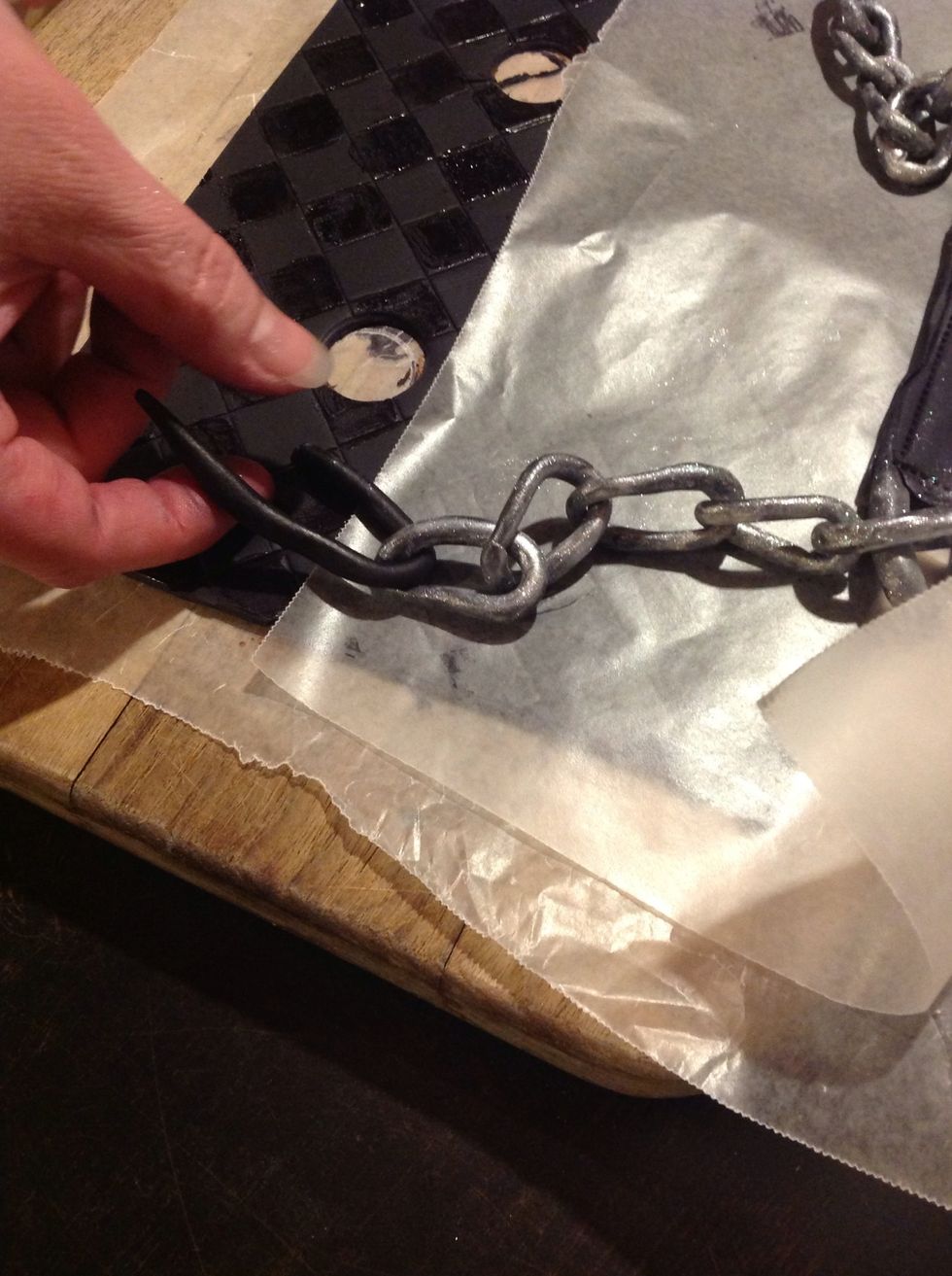 Get a rolled piece and attach handle to it like so.
Push it through the hole you created.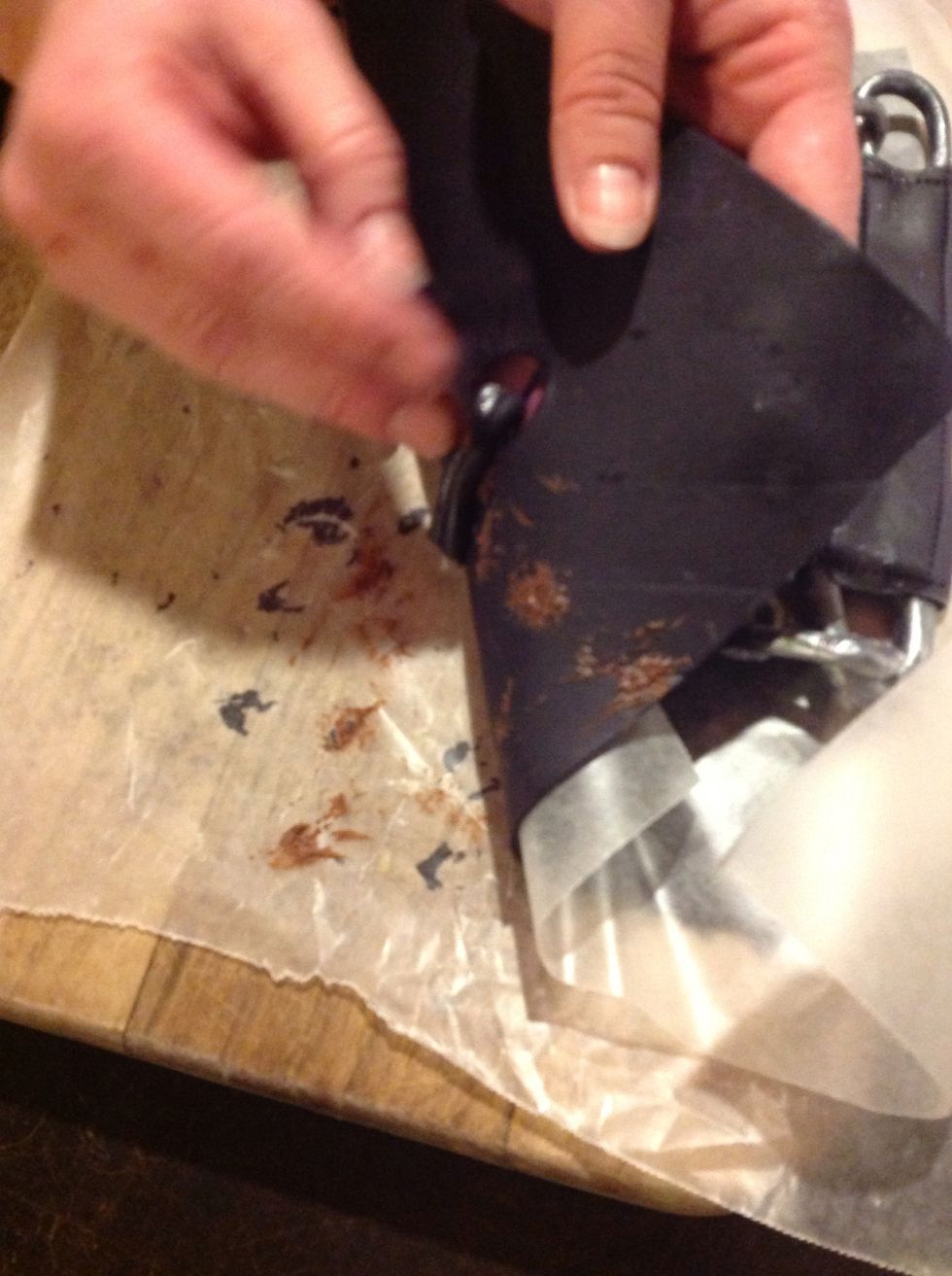 Stick scrap piece to back to hold it in place & cover it.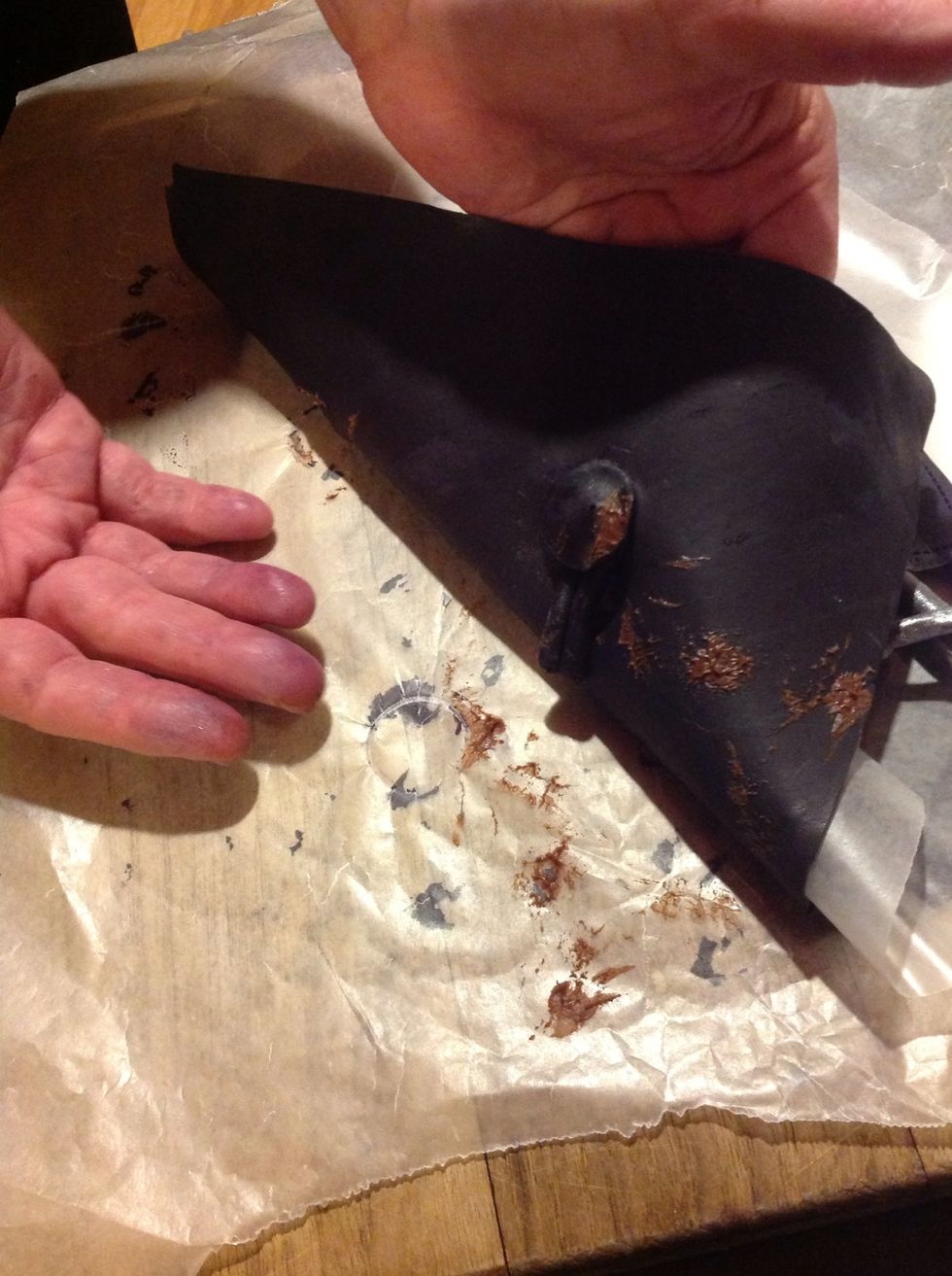 Like this.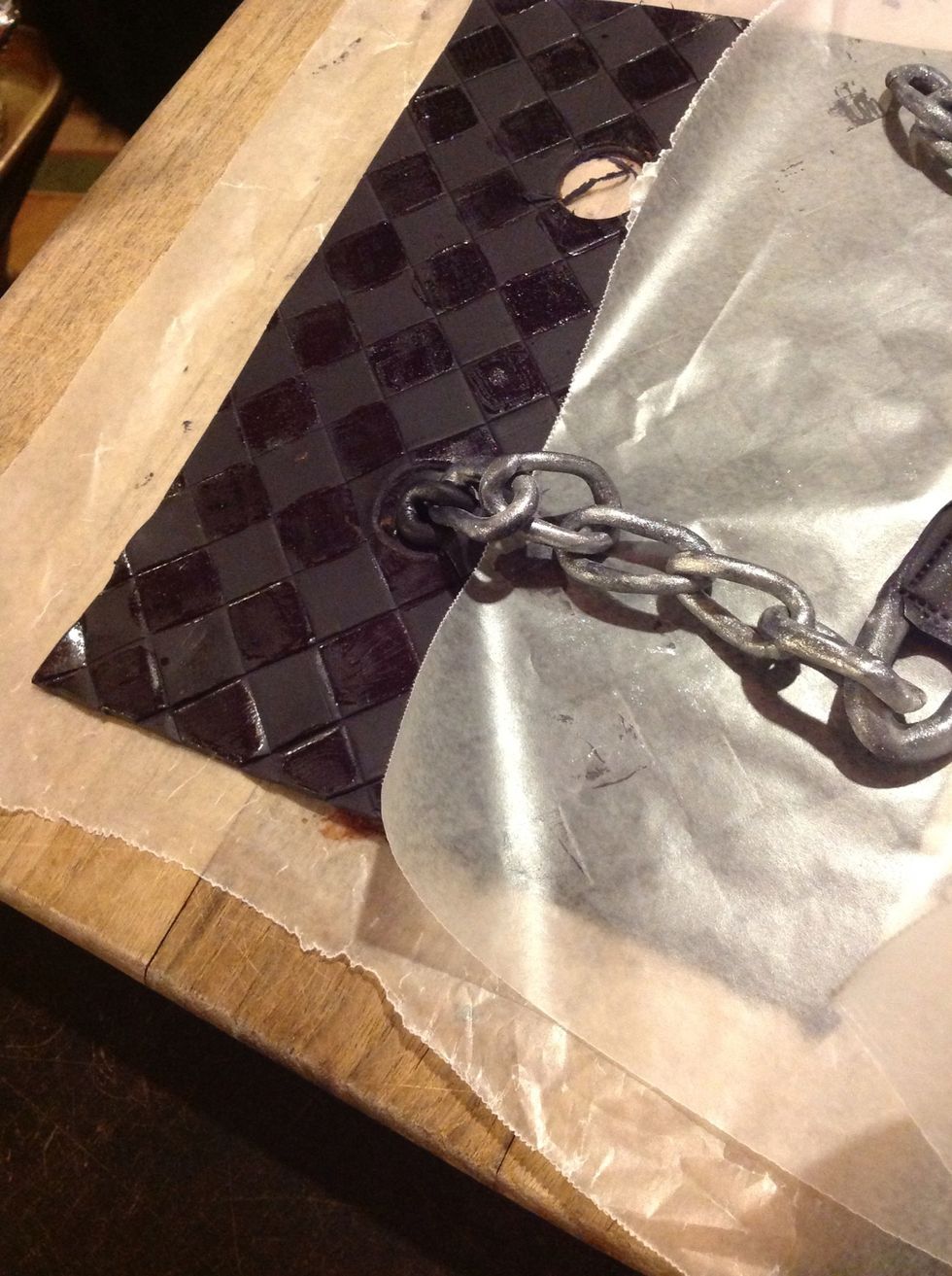 Here's the front view.
Now use another small piece to make some piping for the handle.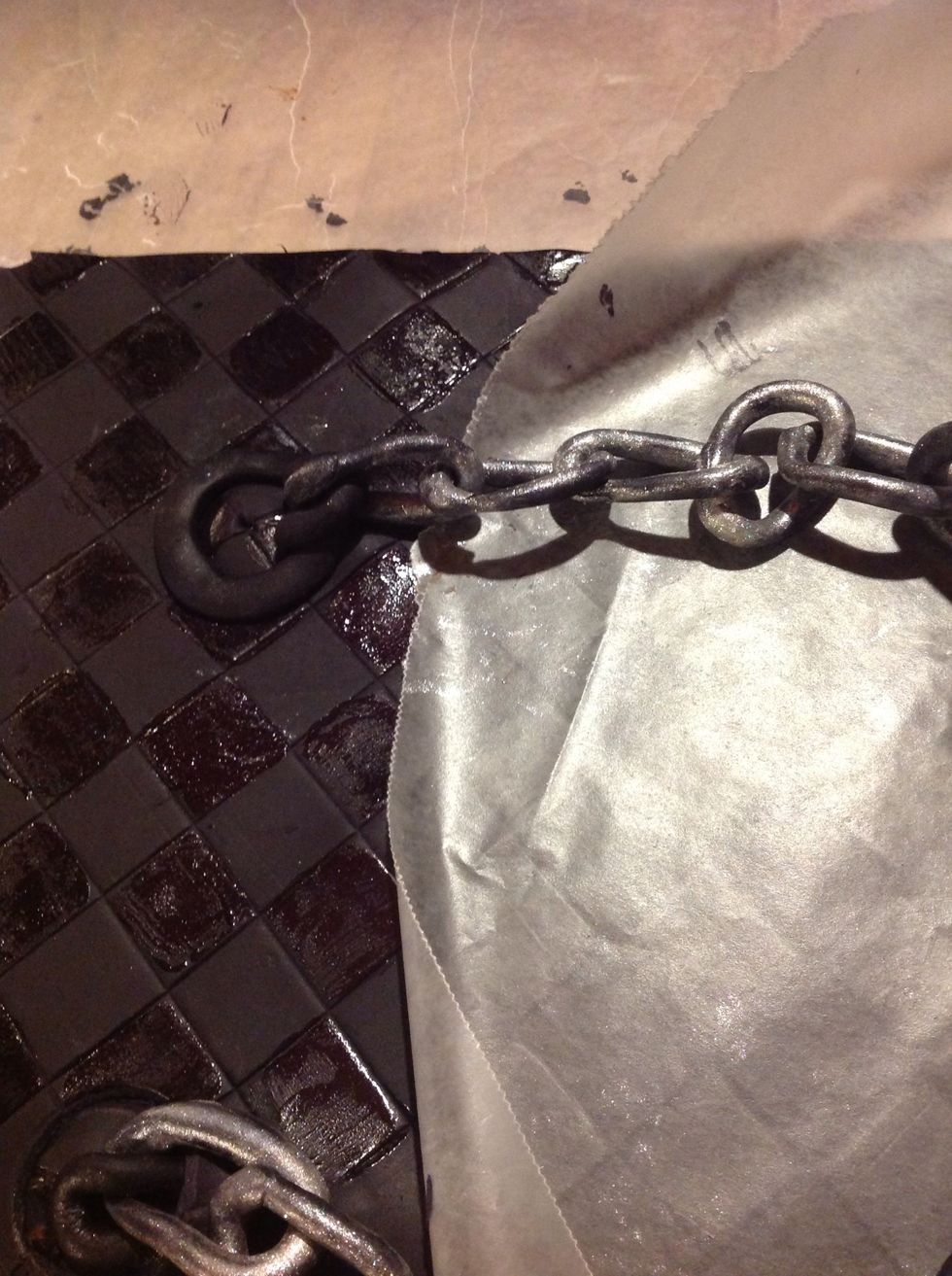 Do the same to the other side.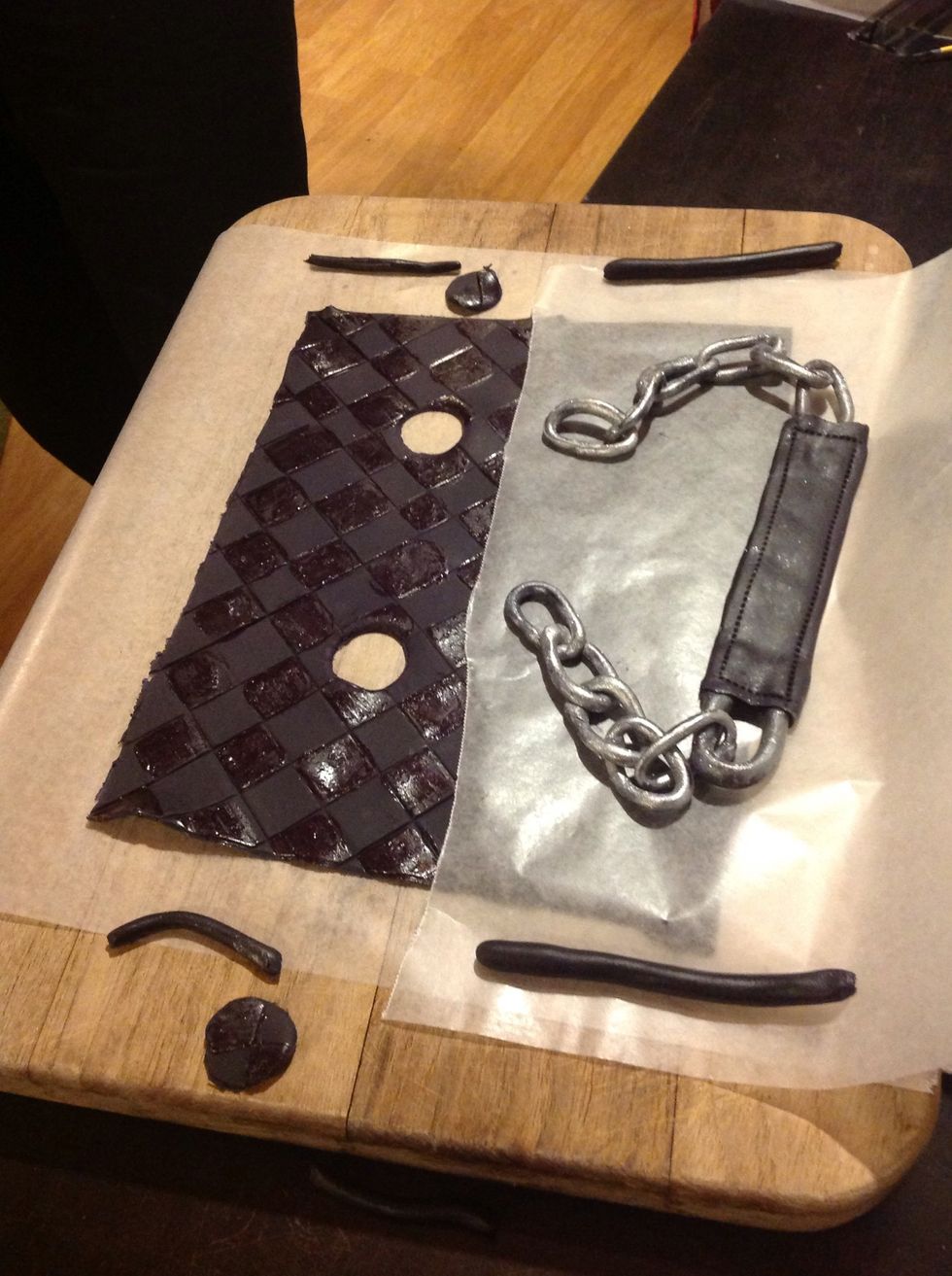 Same to the other piece.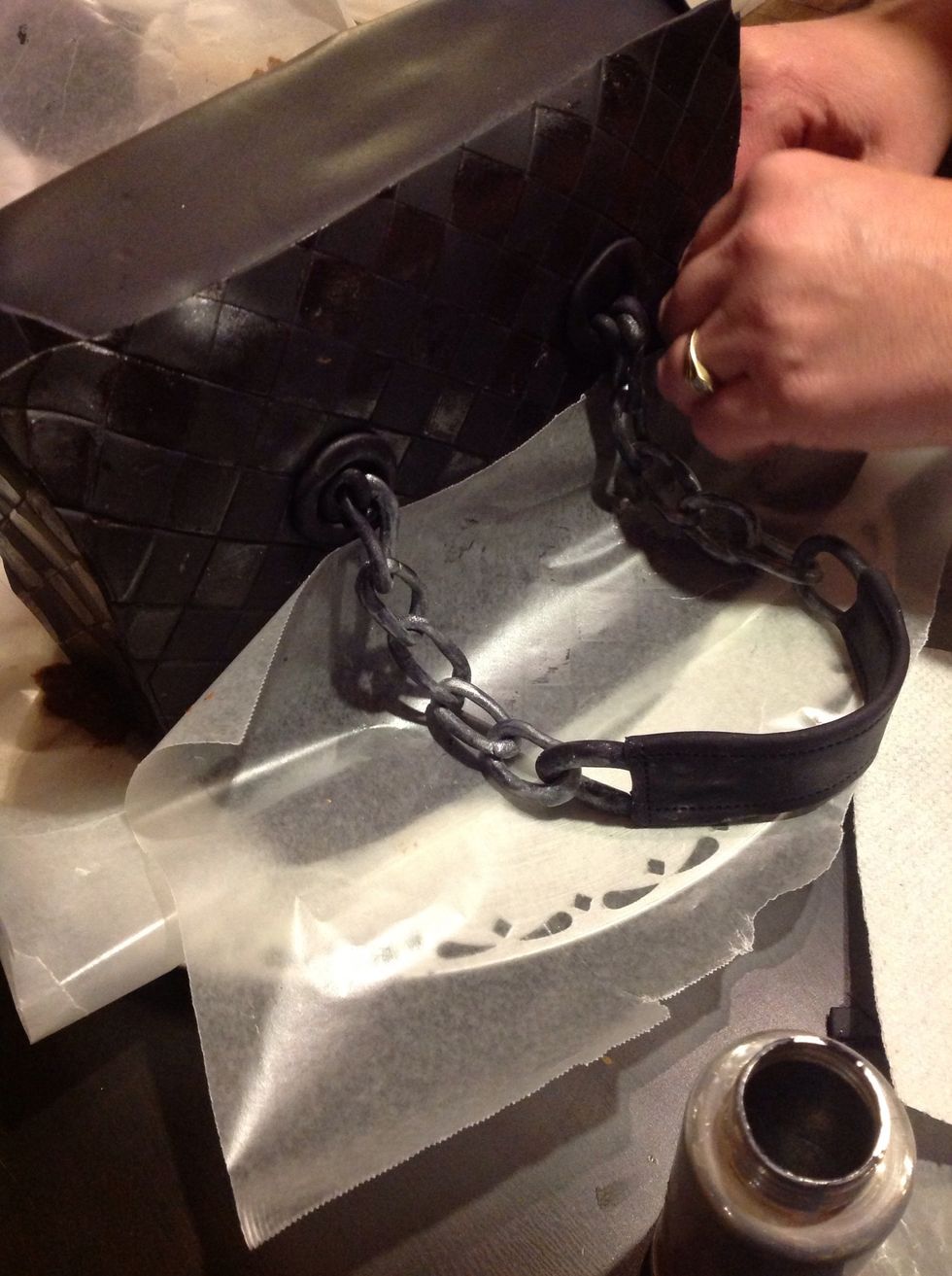 Now attach freshly handled side to your cake. Press gently for a secure hold. (You may want to add a bit more icing before hand to make it a bit stickier)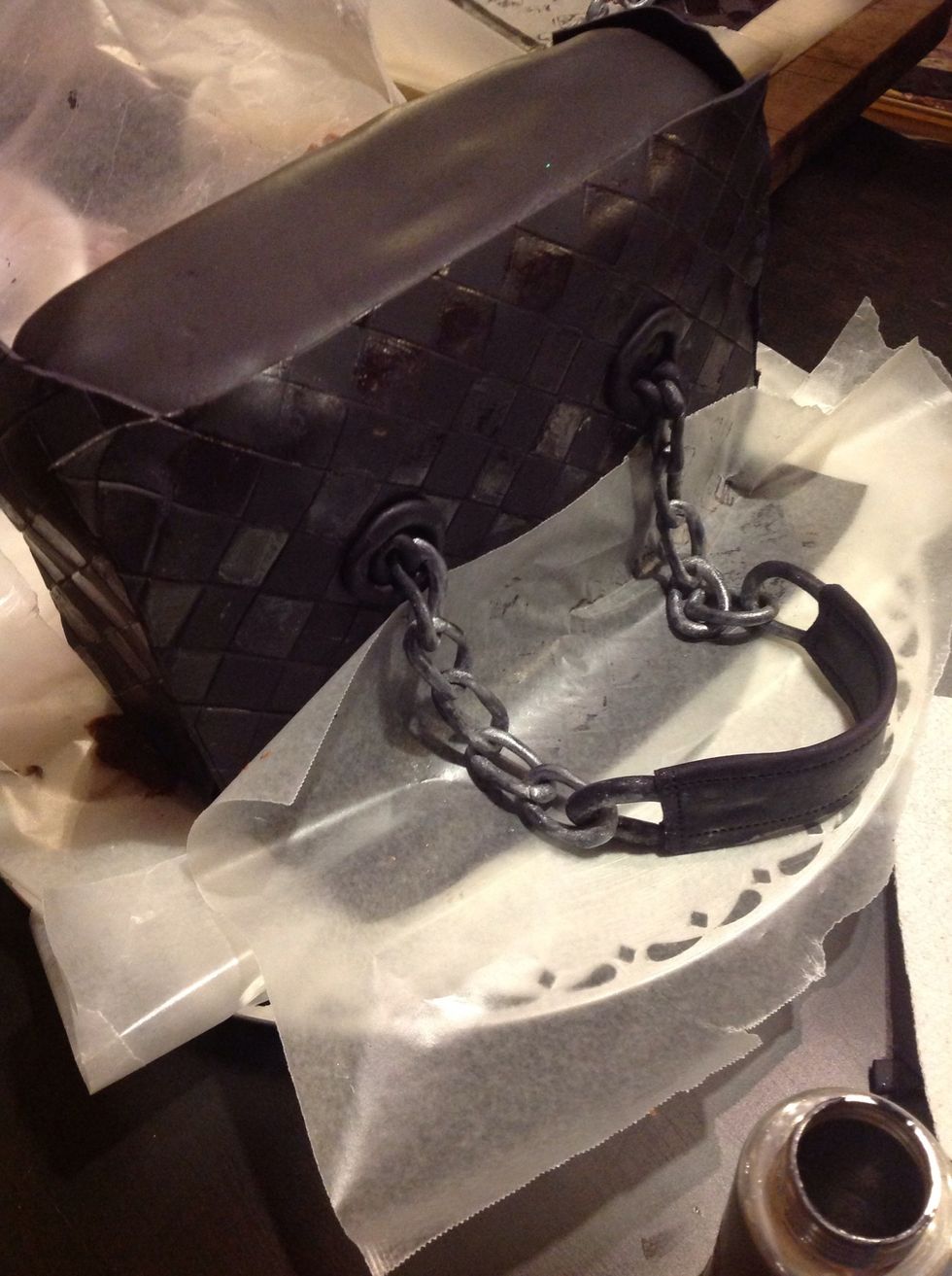 Tada!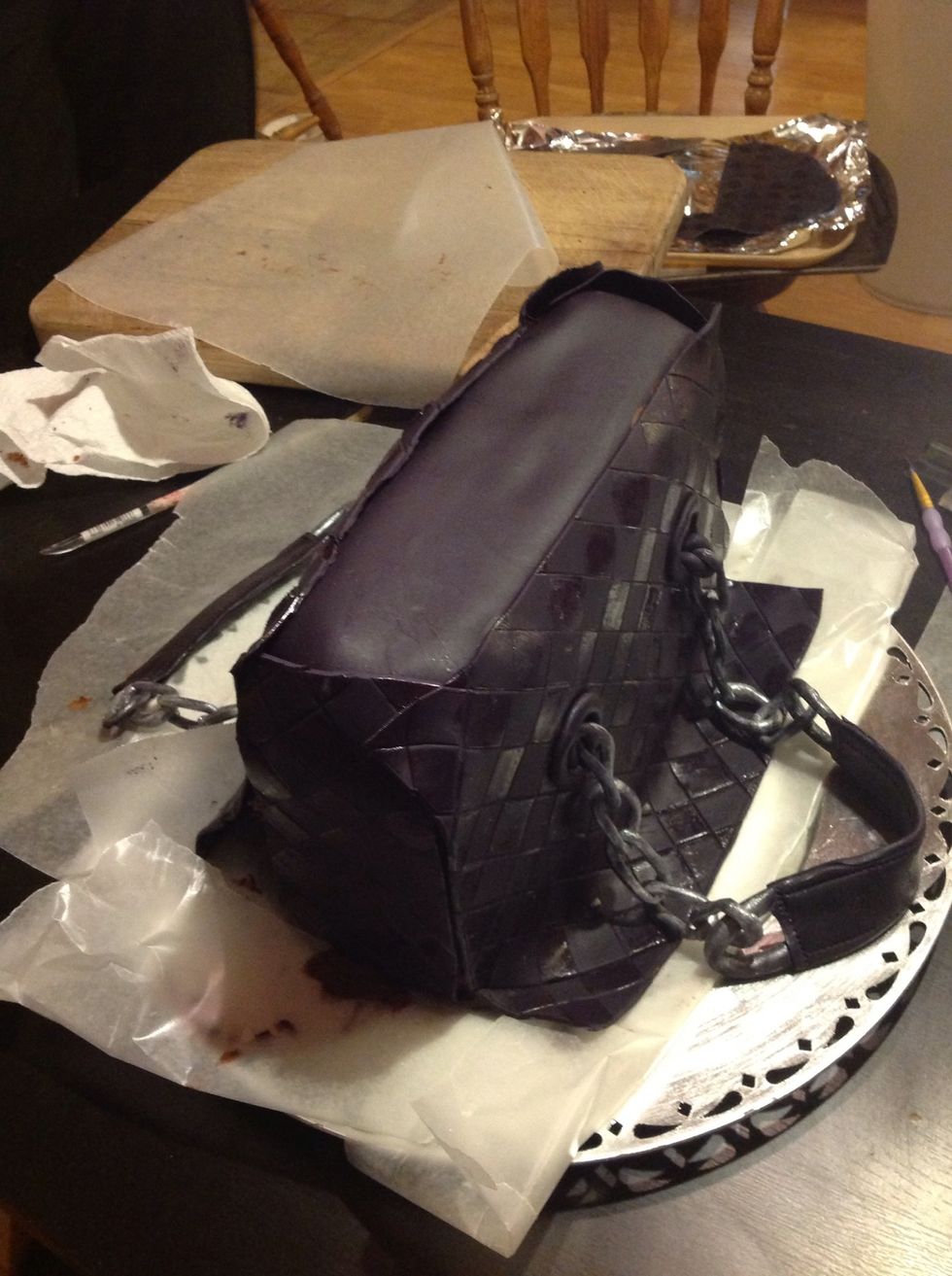 Repeat with other side.
Make some silver piping for around the top to finish it off.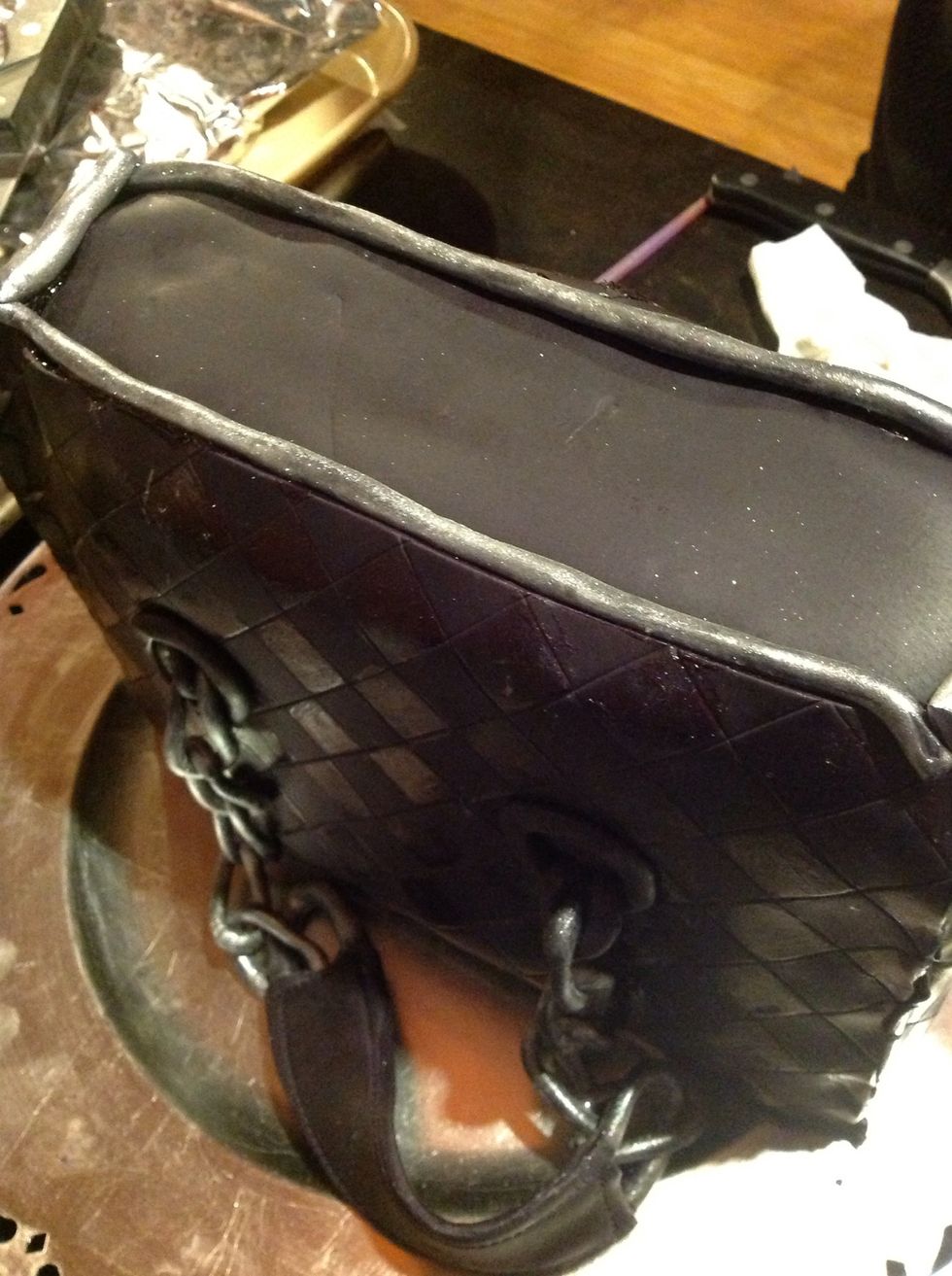 Attach with sparkle gel.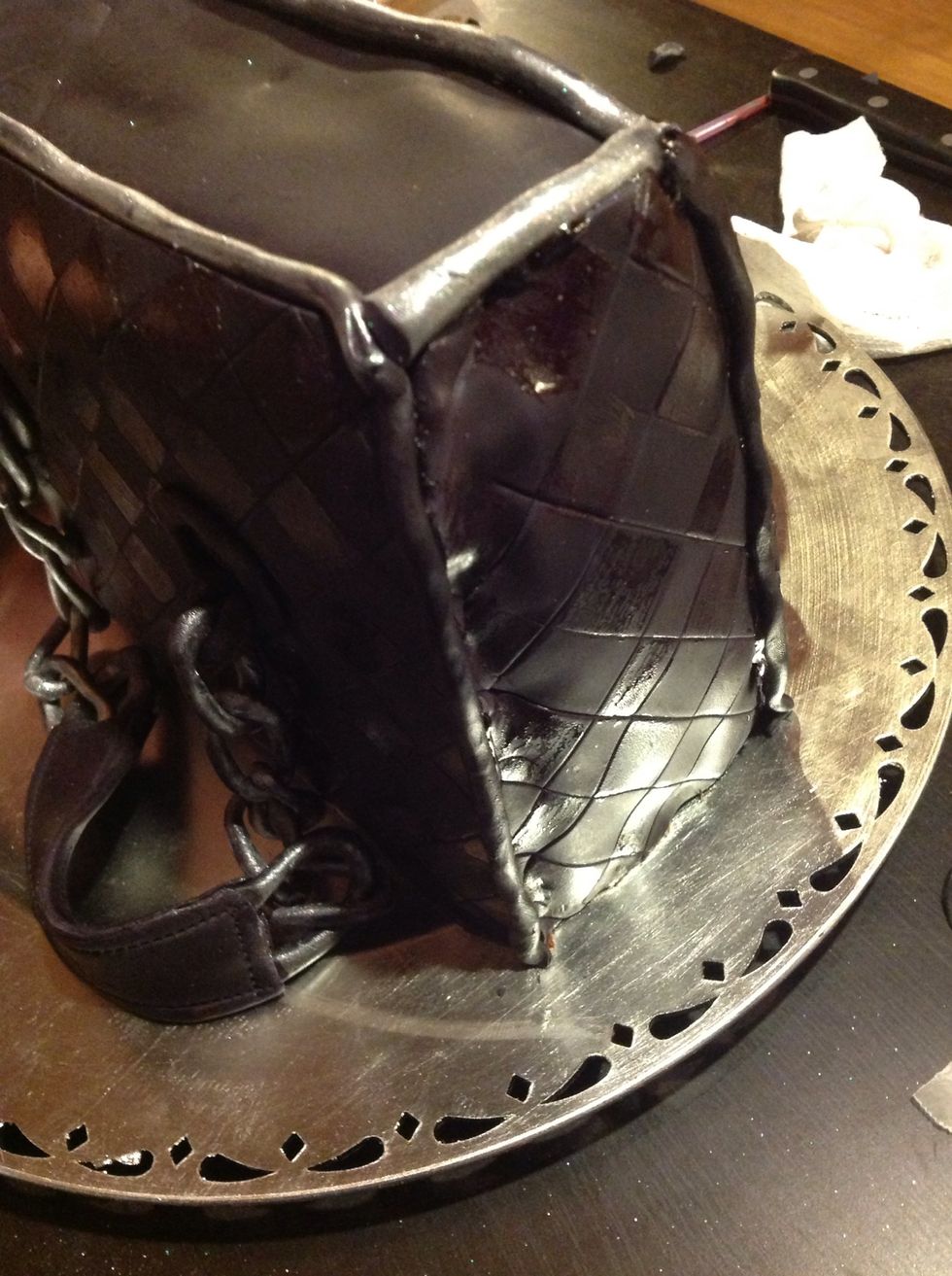 Add some black piping to sides & bottom.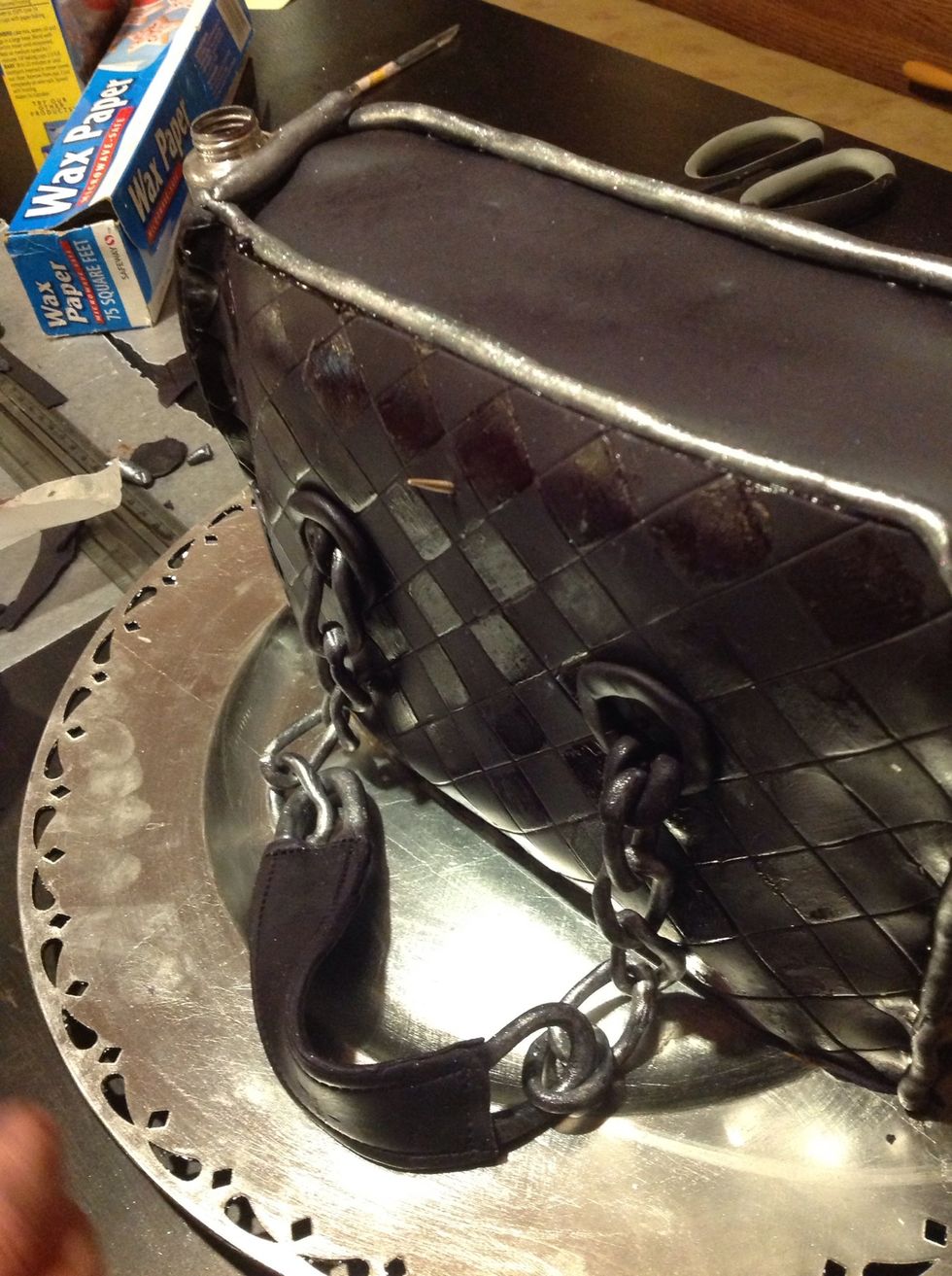 Mark a spot on the front to place your bow.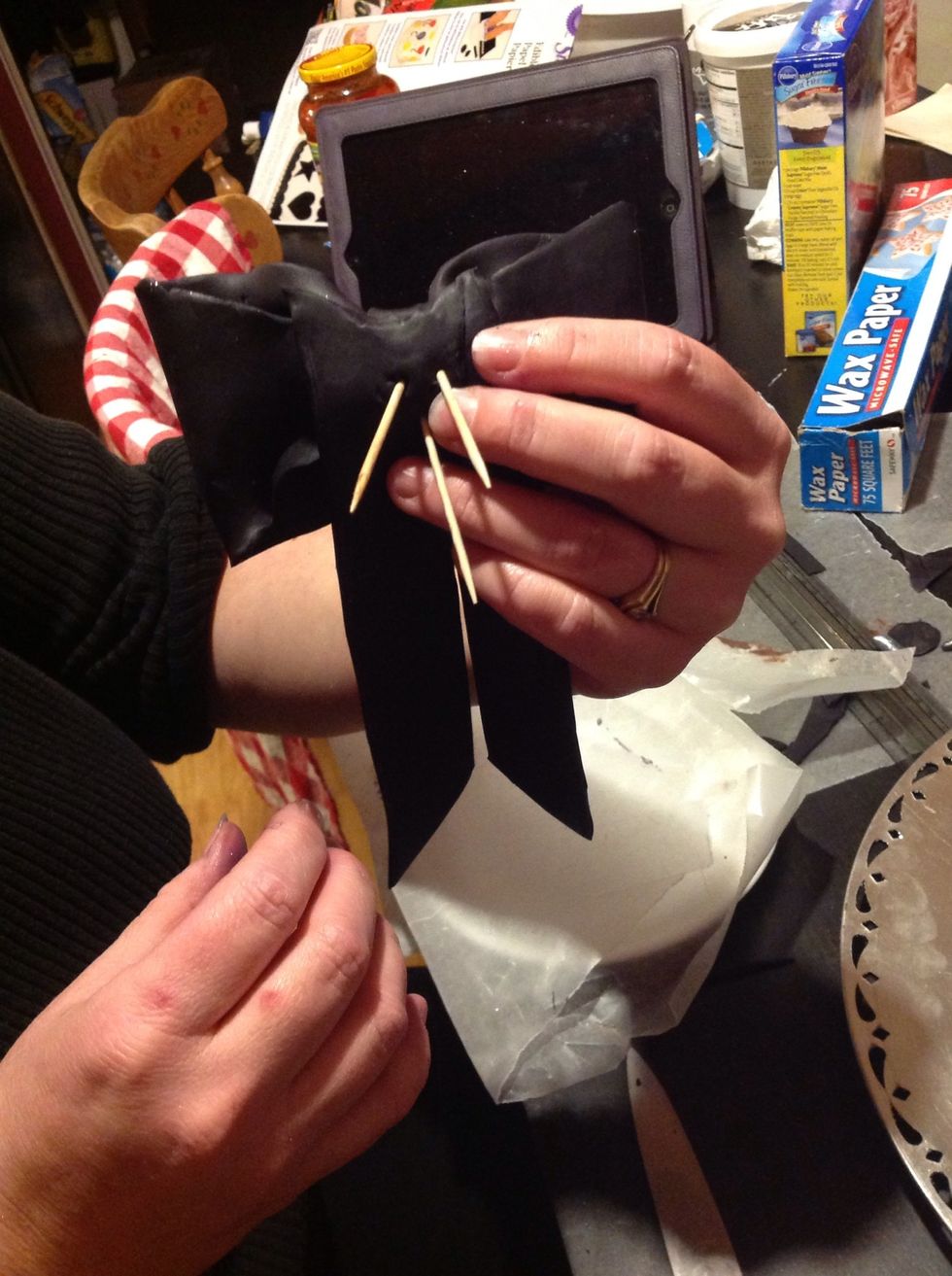 Push toothpicks into backside of the bow.
Gently push into cake where your marker is.
Secure with some sparkle gel if needed.
Viola! Not bad for a first attempt c:
Any cake mix you like
1 Tub black fondant
9x13 pan
sparkle gel for cakes & cupcakes
edible sparkle dust
Knife
ruler
wax paper
aluminium foil
plastic wrap
style="margin-bottom:60px;">