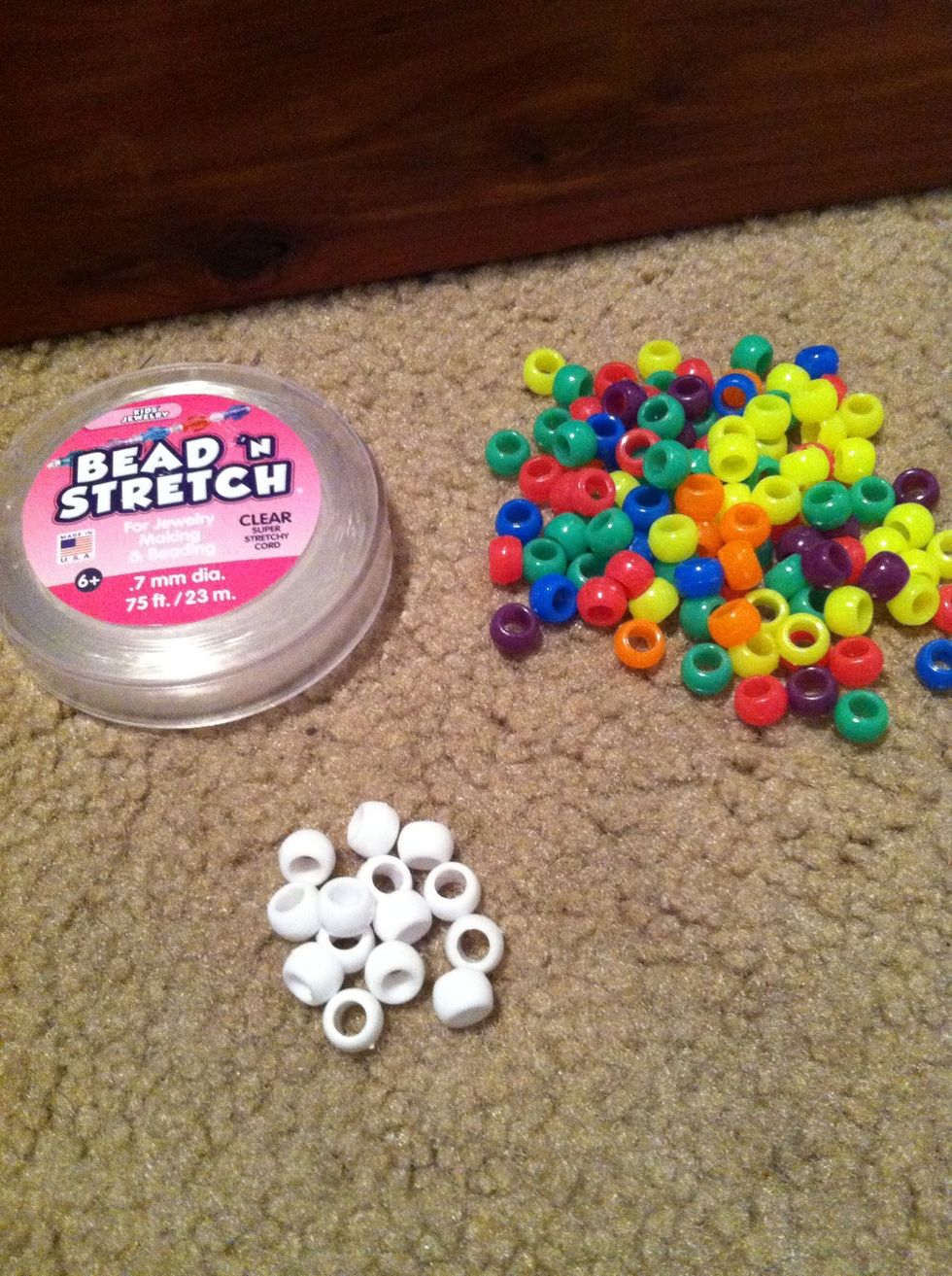 Your supplies are string, white beads, and a whole lotta neon beads.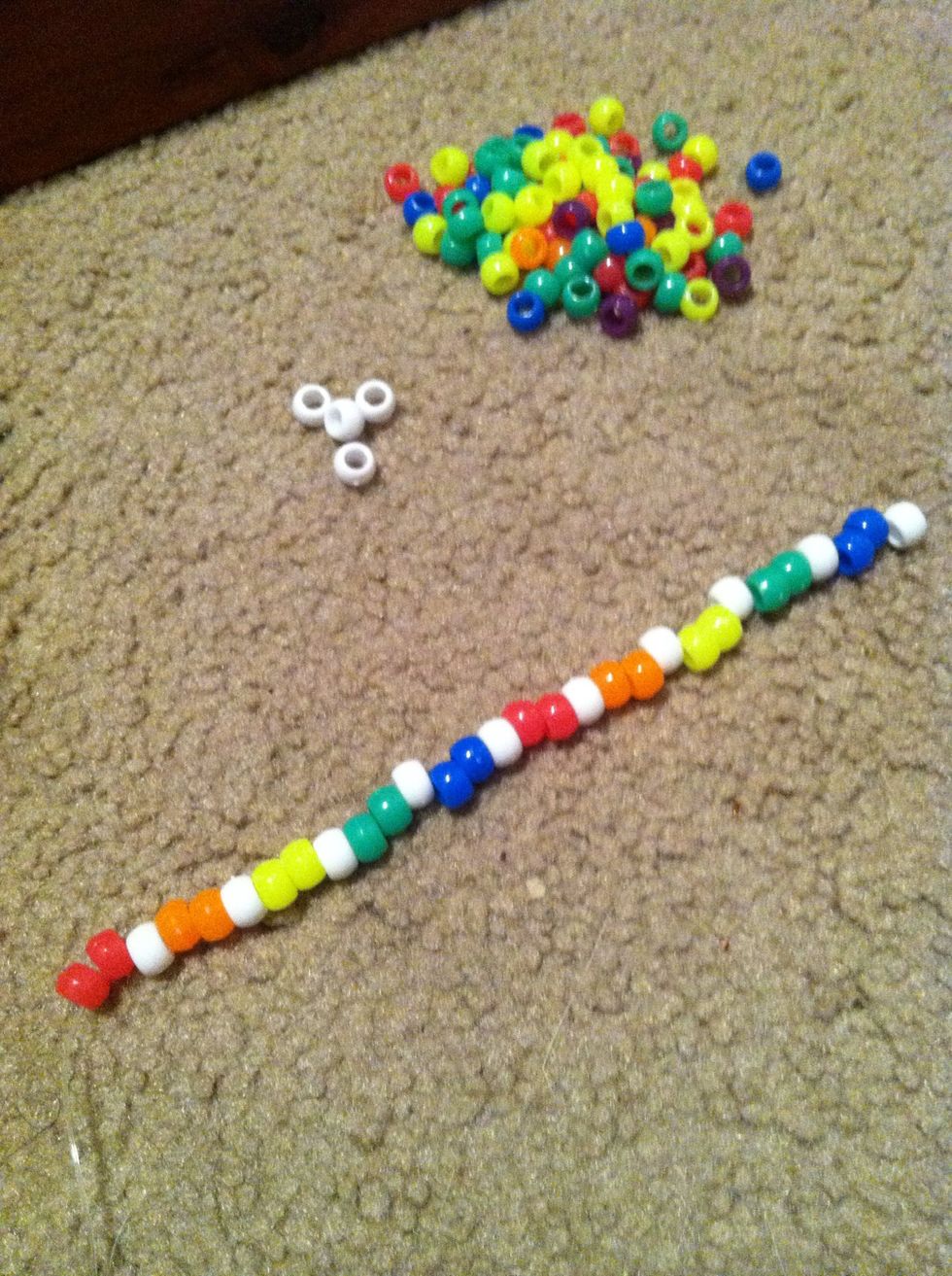 String on 2 beads then a white bead. I chose to go with a rainbow scheme. Must be an even number!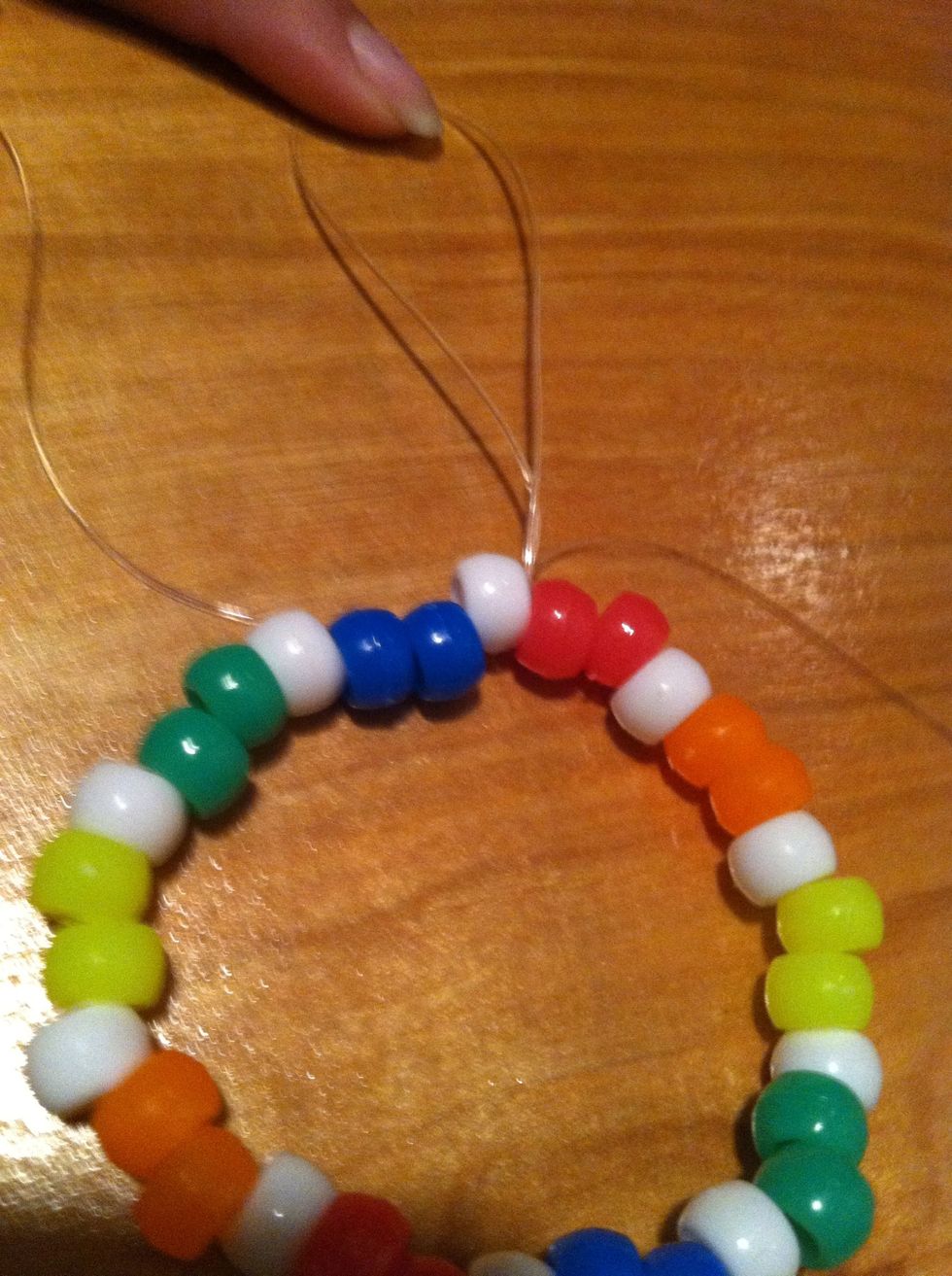 Tie the bracelet in a knot and leave some string at the end. Do not cut the shortest string. Then thread the longest string into the white bead right next to it.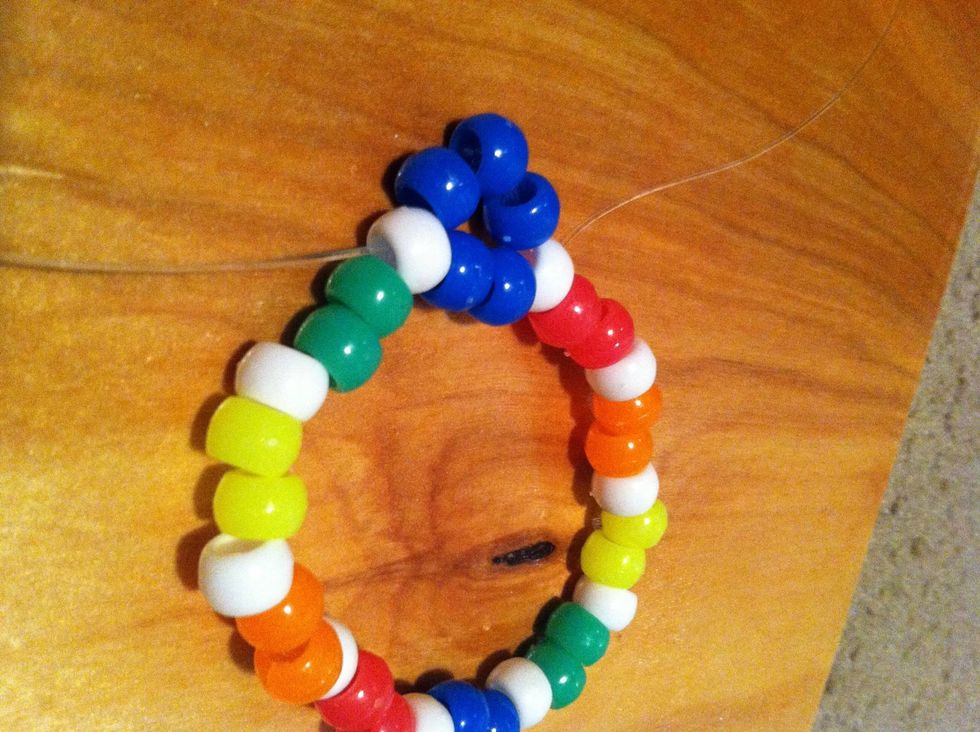 Add 3 blue beads and thread it through the next white bead. Do this all around until your back at the beginning.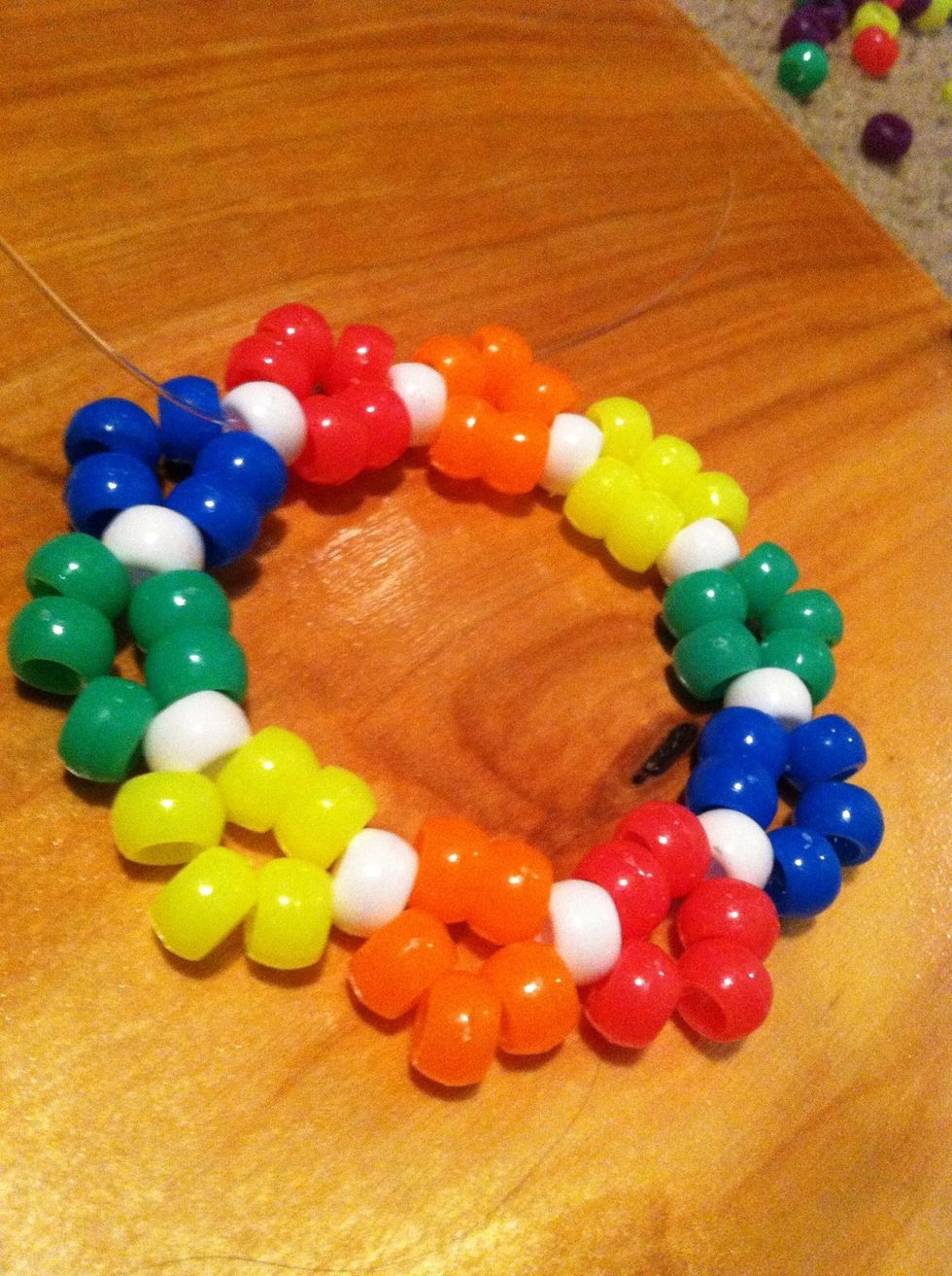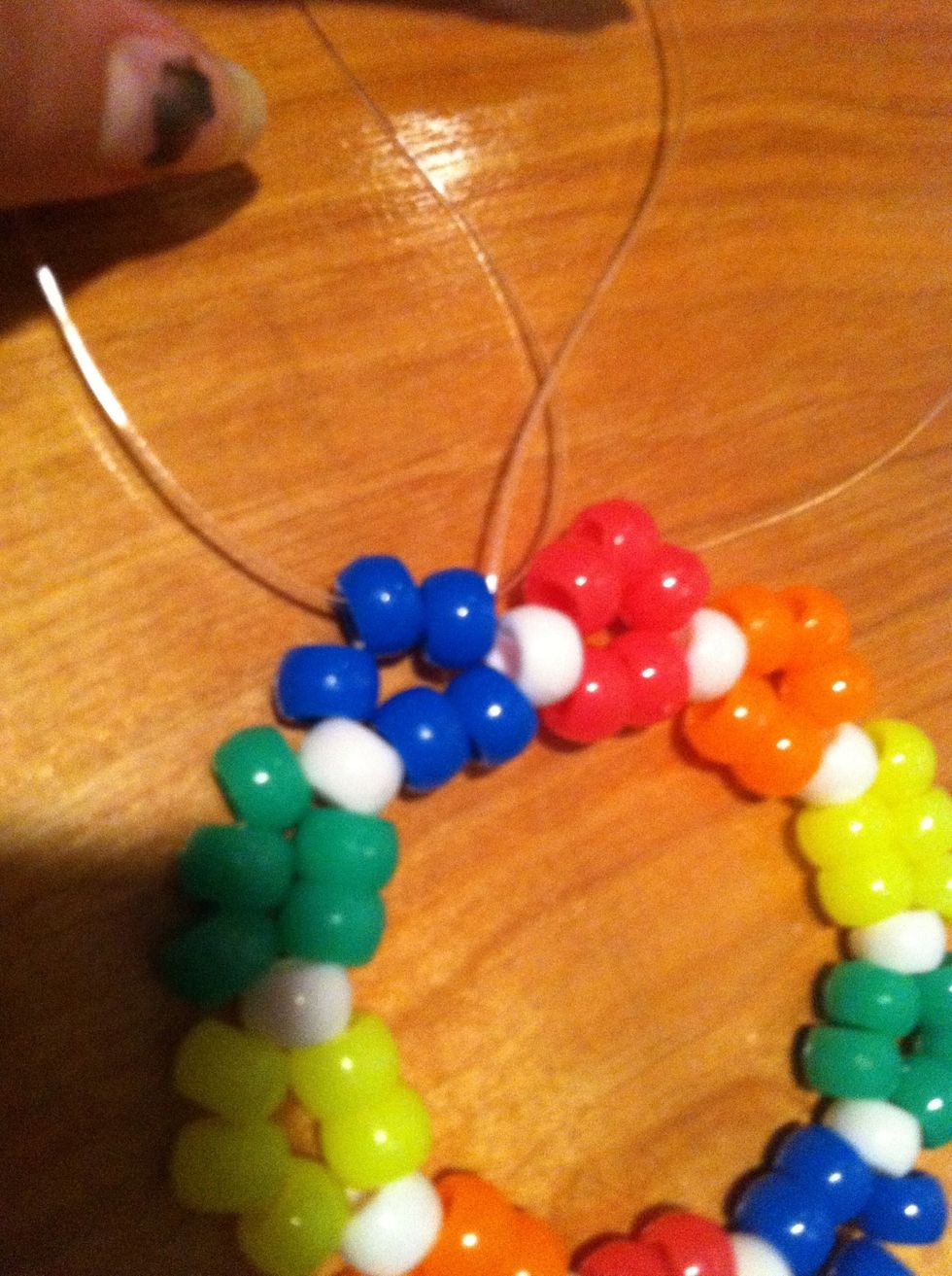 Next thread the string coming out of the white bead into the next 2 blue beads so its coming out of the middle bead.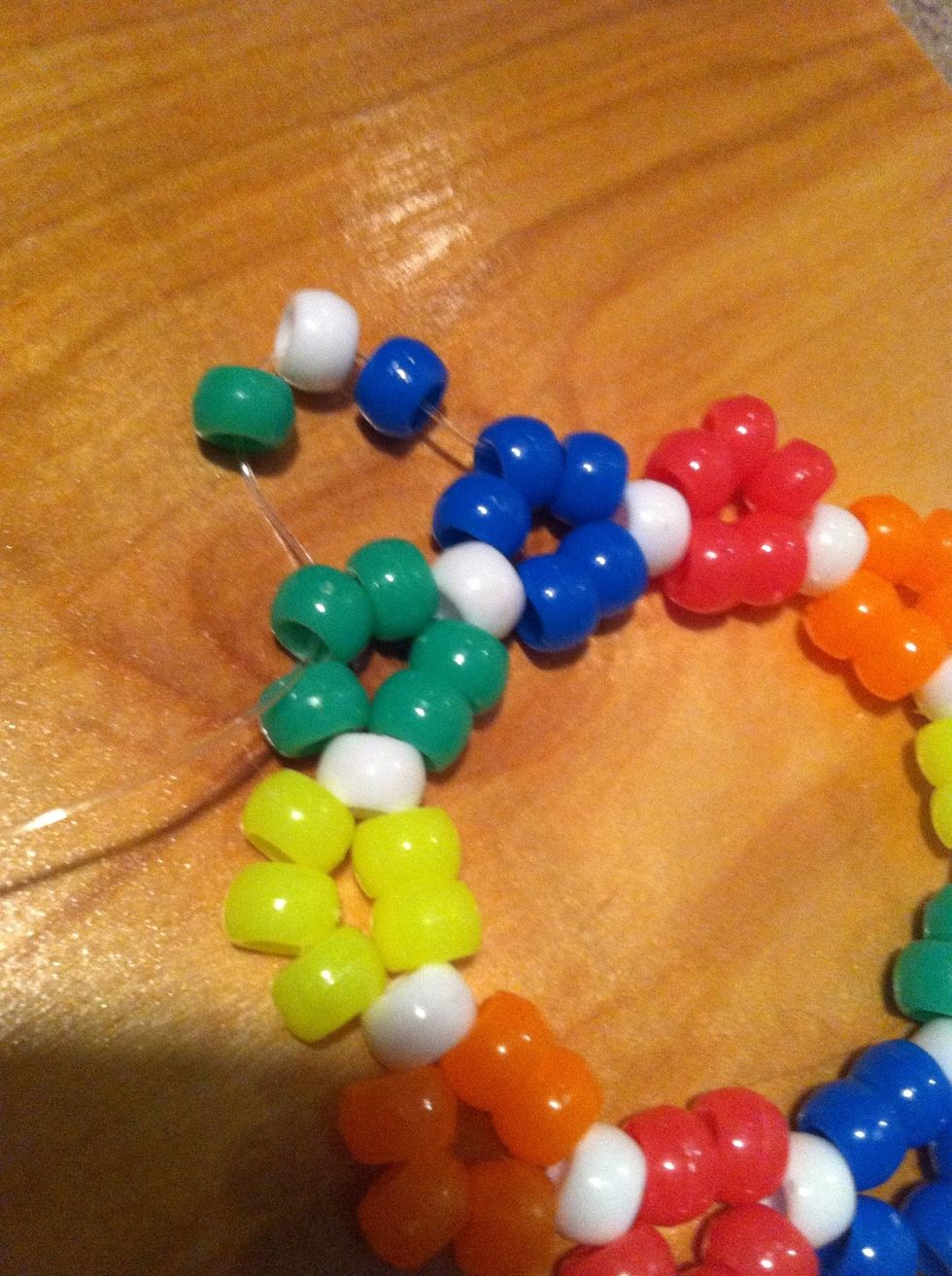 Then add in a blue, white, and green bead. After you thread that always thread a bead the same color according to the area your at, in this case you next thread a green a white and a yellow bead next.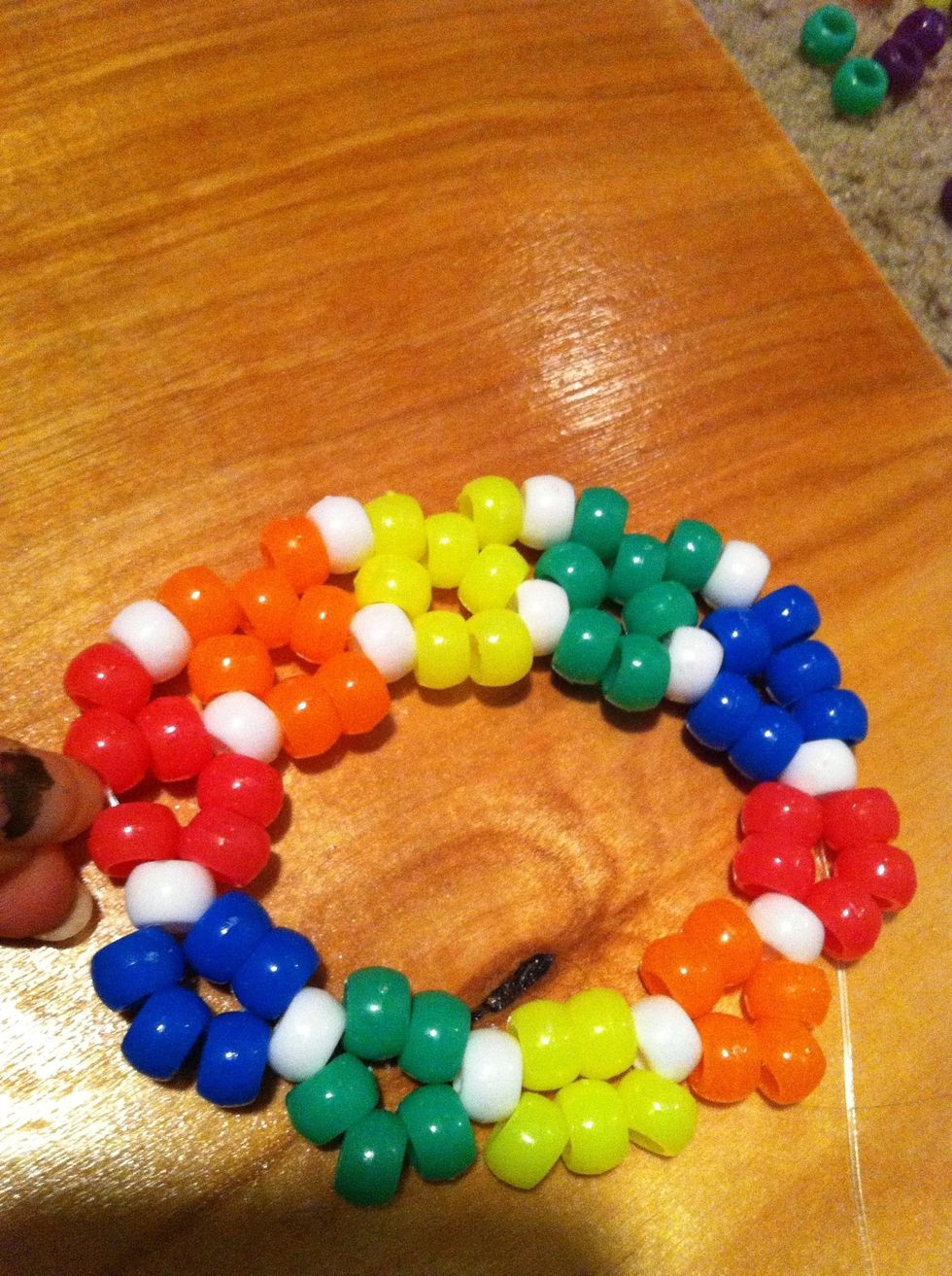 What it should look like.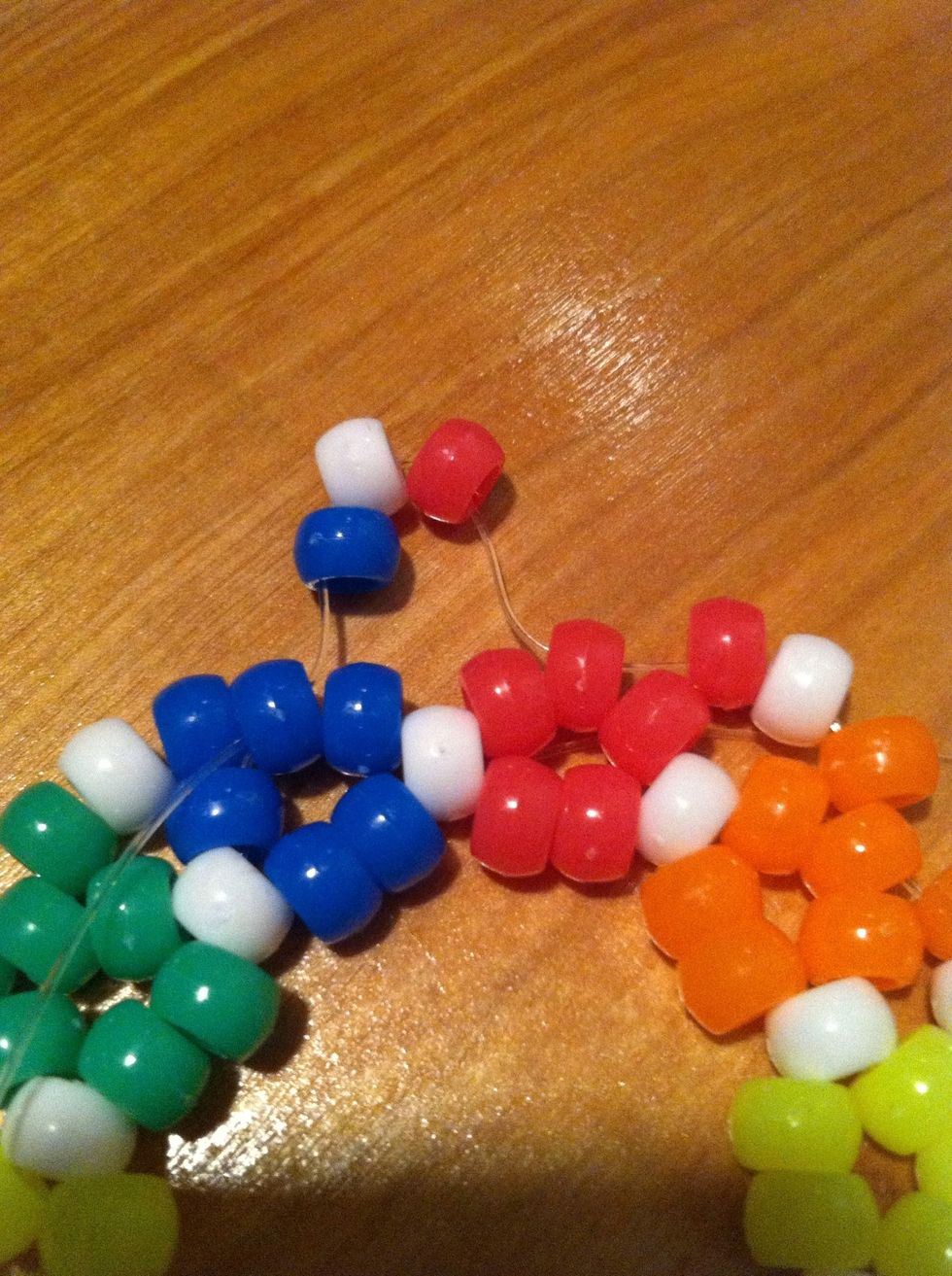 Another example of how you should order your beads.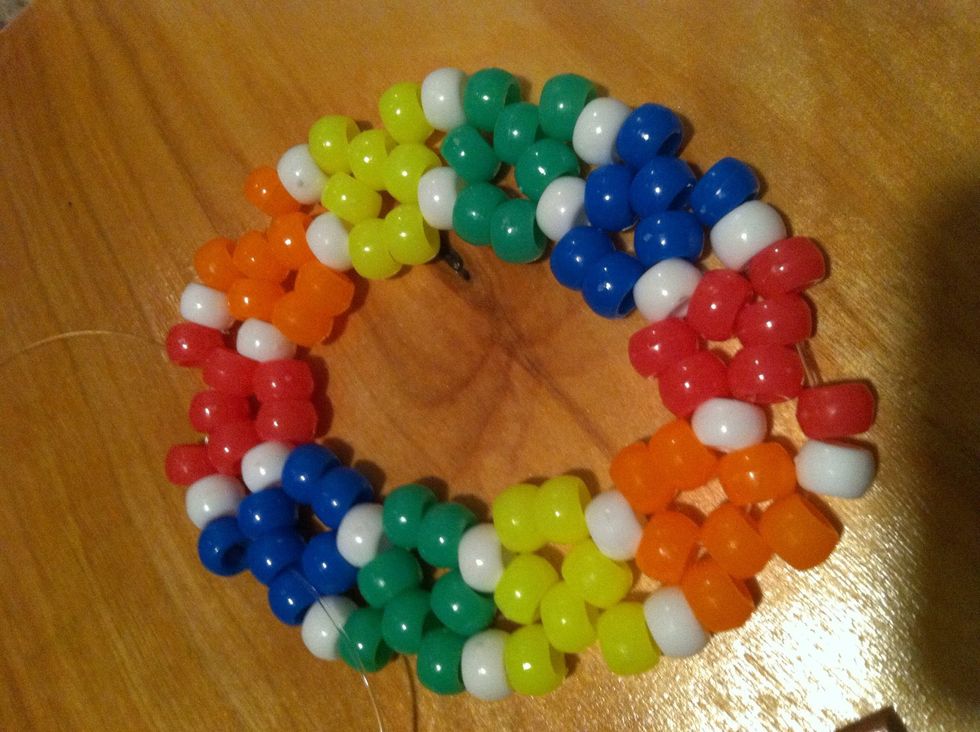 The string is coming out of the blue pointer bead on the bottom.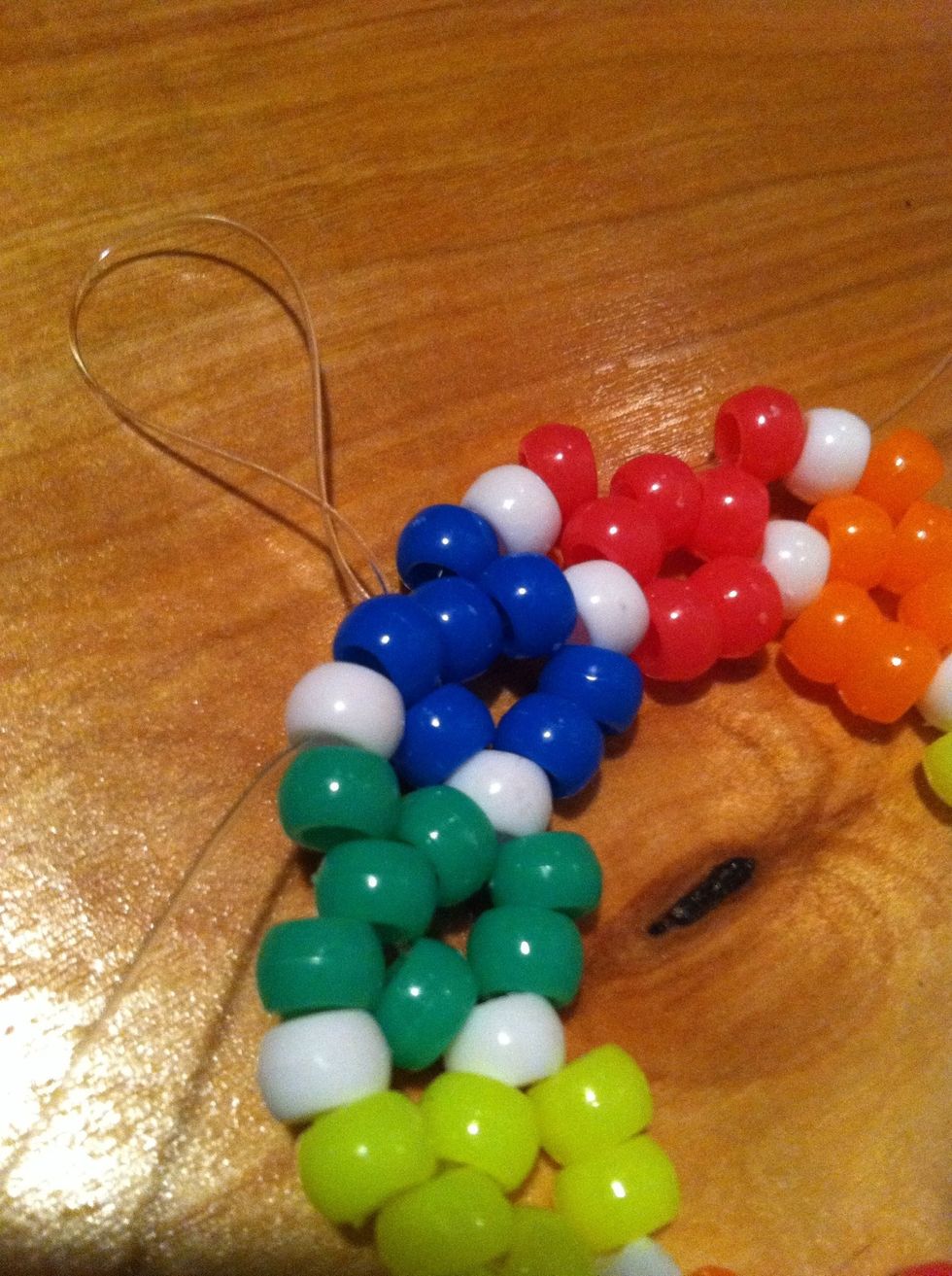 Thread your string through the blue beads and white.
Add 2 green beads to your string and thread it through the next white bead sticking up.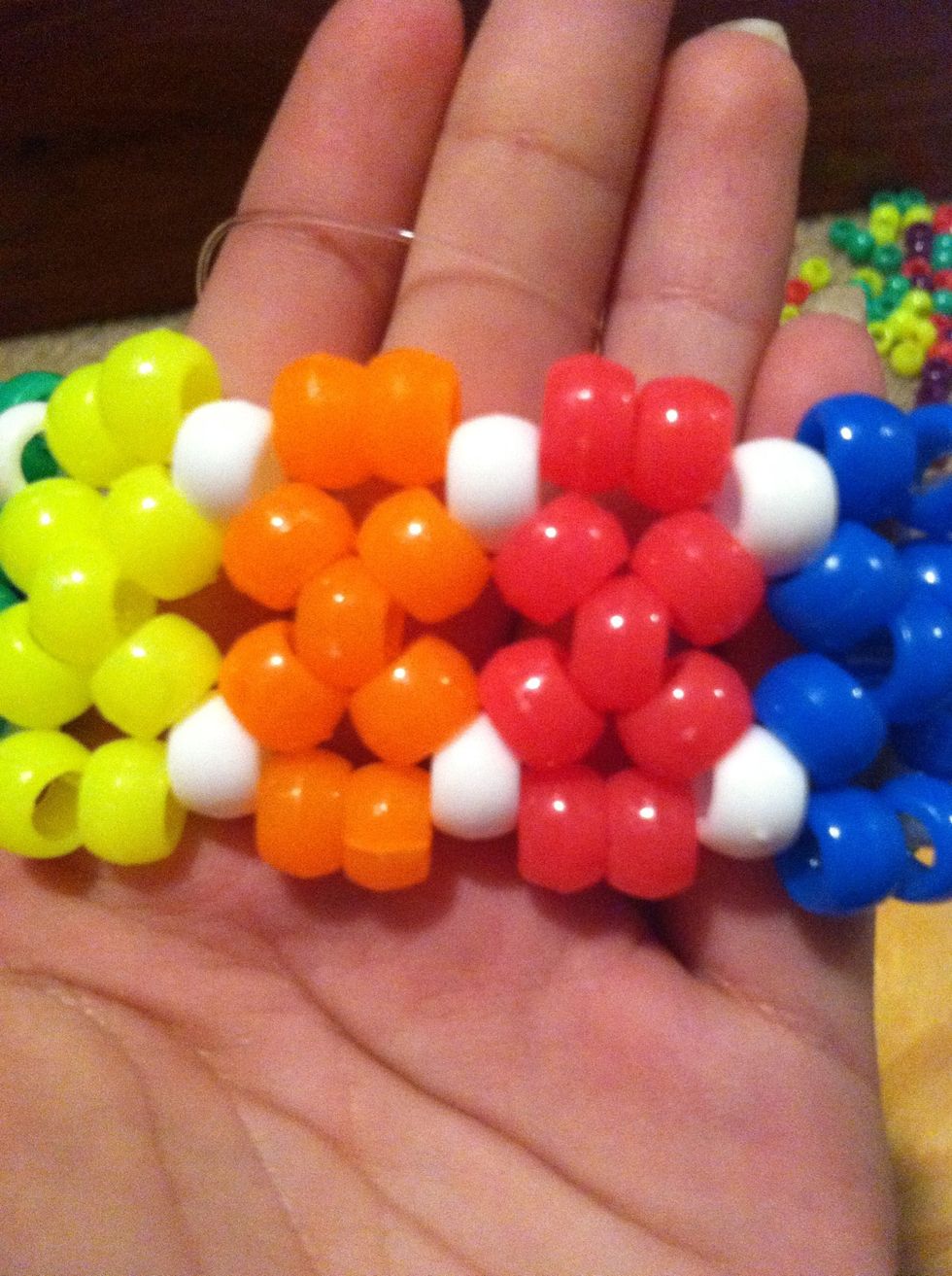 Do this all around and make sure to pull somewhat tightly.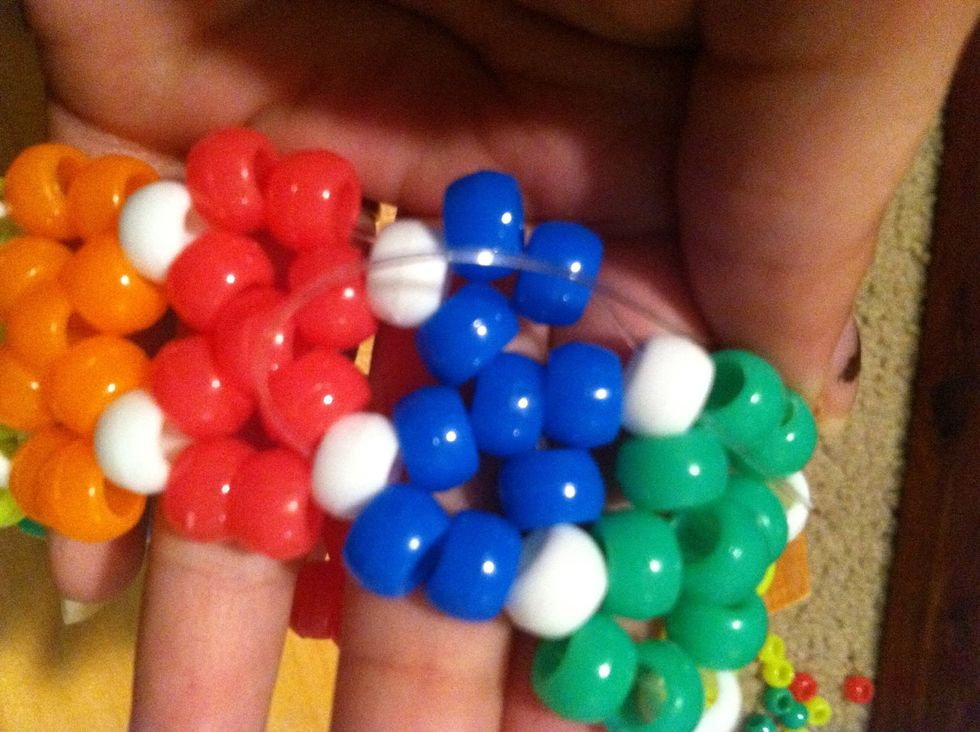 Hopefully you can see both strings. That first small string when you first tied your bracelet is to be navigated through the beads until its close to the longer string.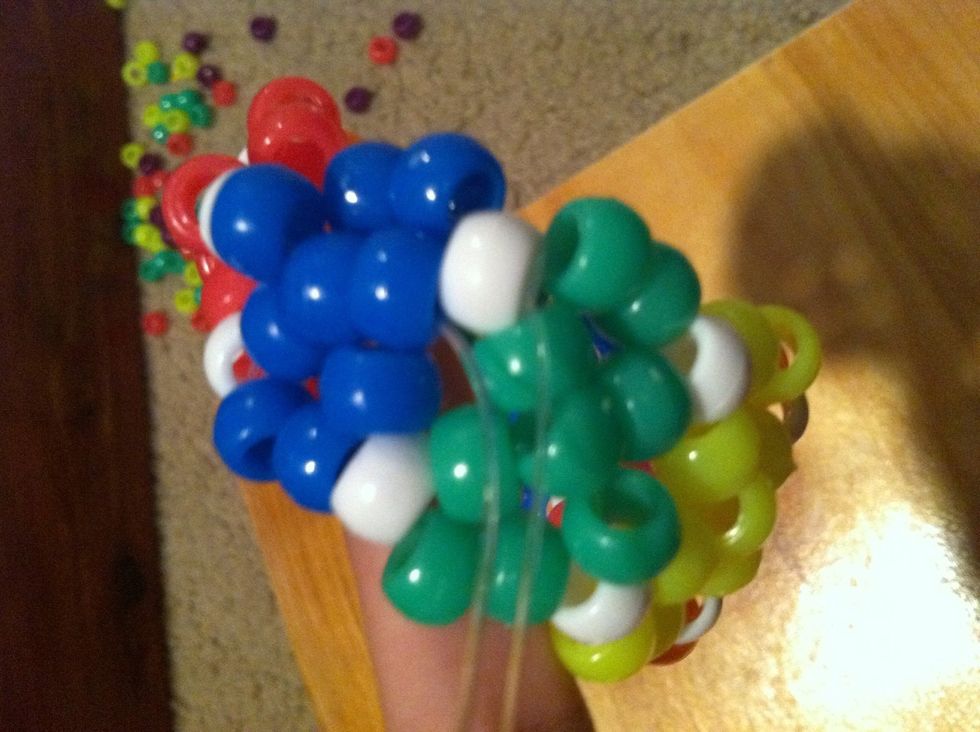 Close together.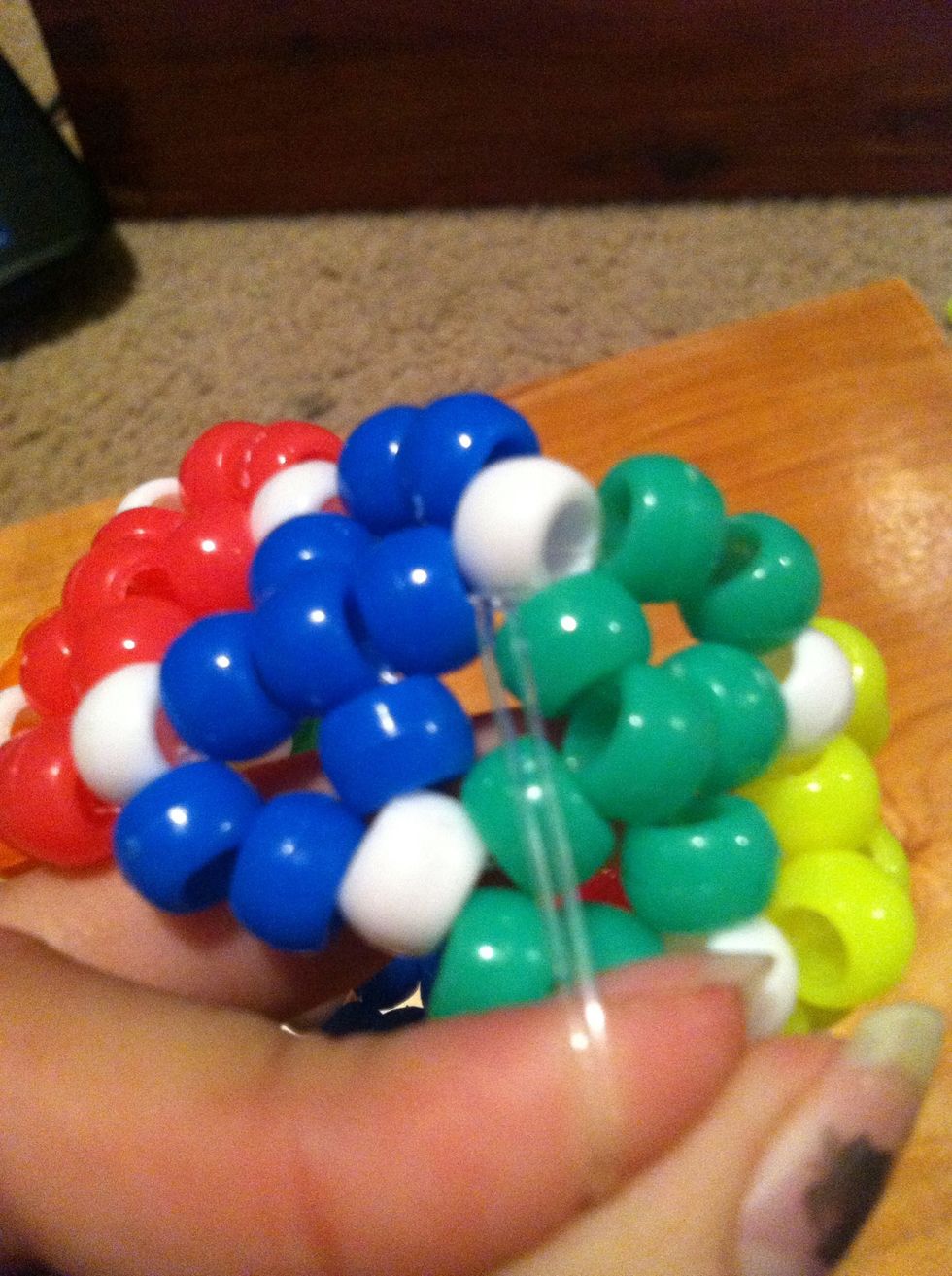 Then tie the strings together and cut!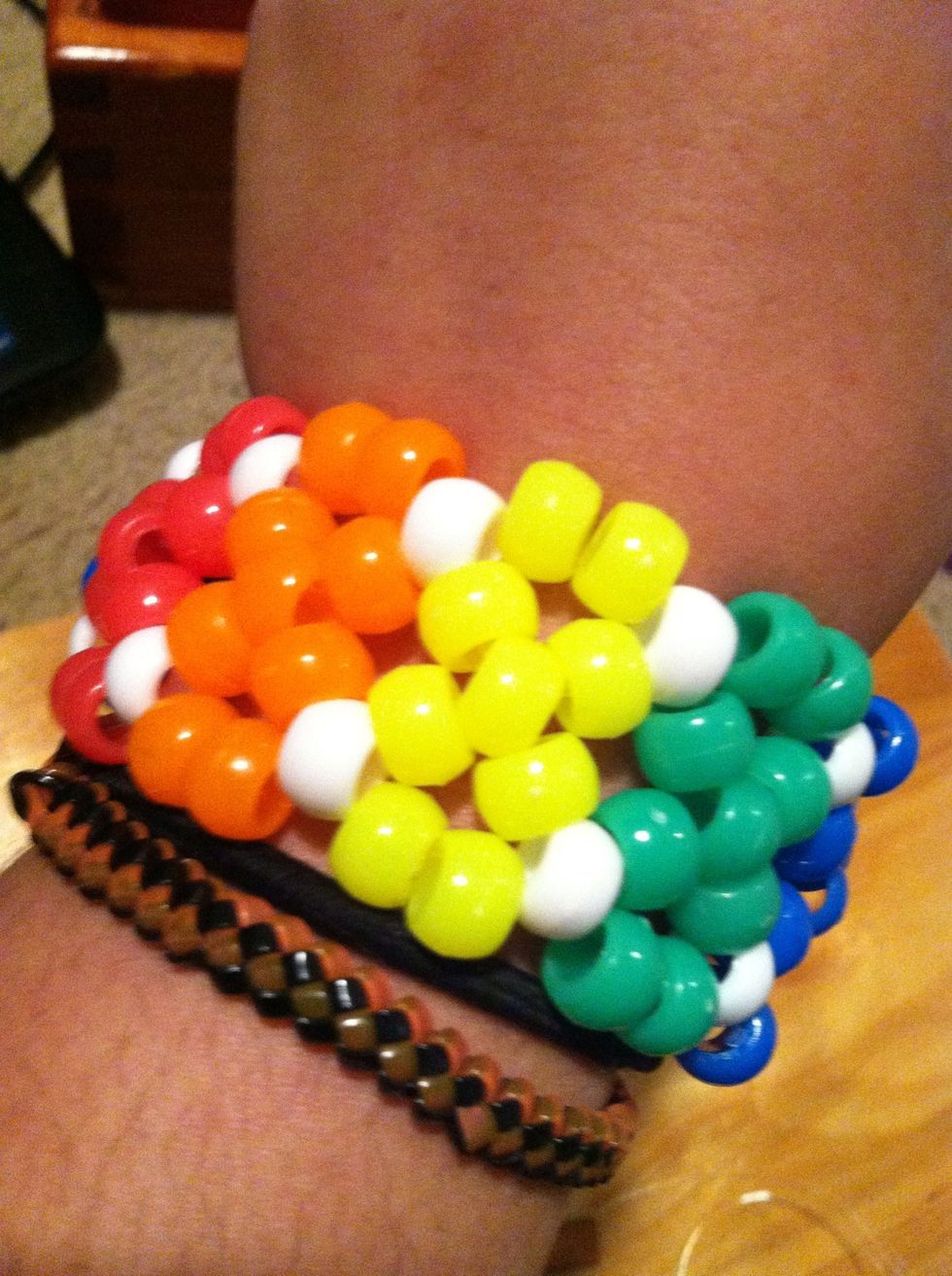 Your finished bracelet ^.^
The creator of this guide has not included tools
BIKINI BOTTOM BITCHES! <3