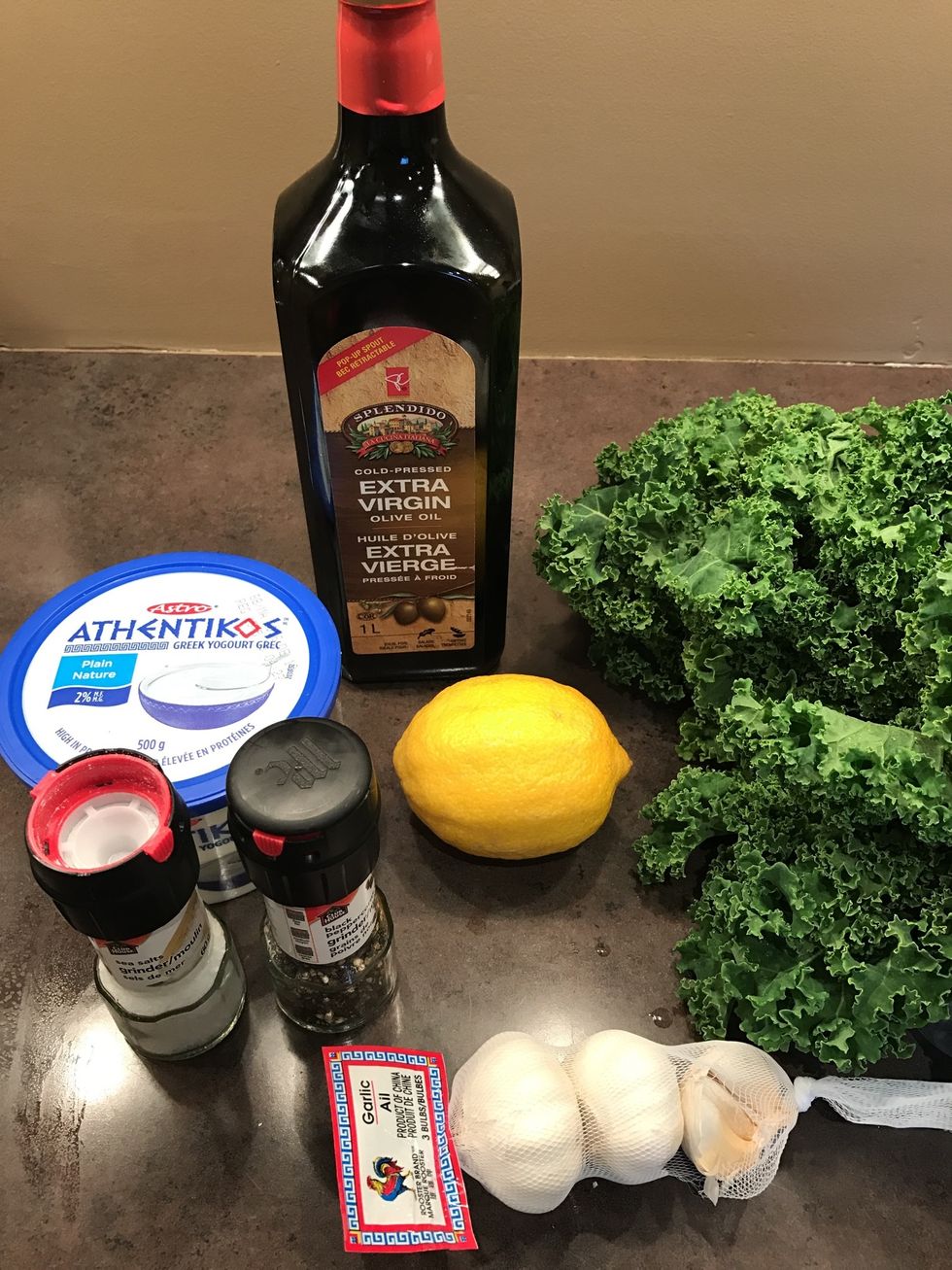 Gather all ingredients.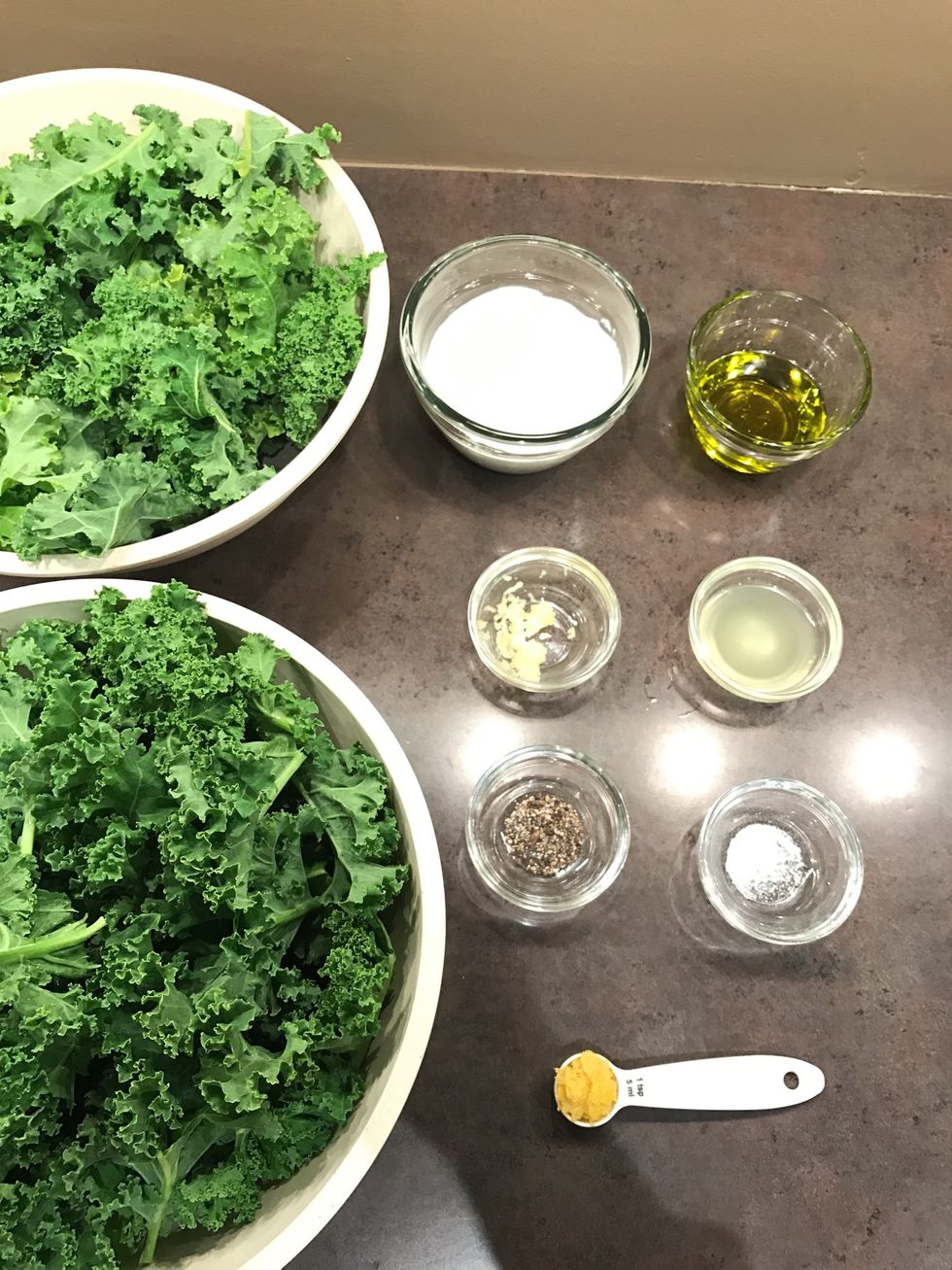 Measure all ingredients.
Drizzle 1 tbsp of olive oil over the kale.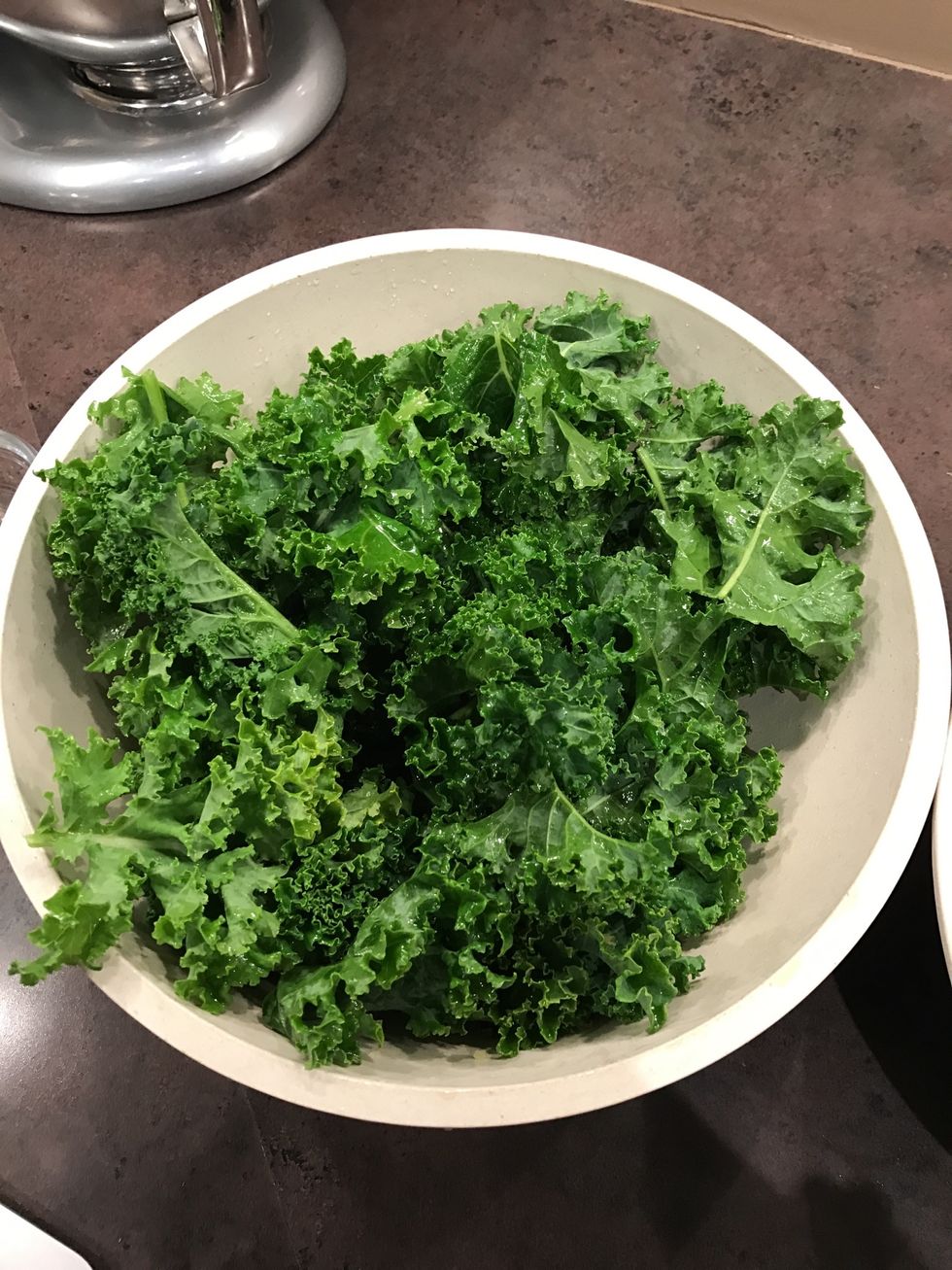 Toss the kale and olive oil with half of the garlic.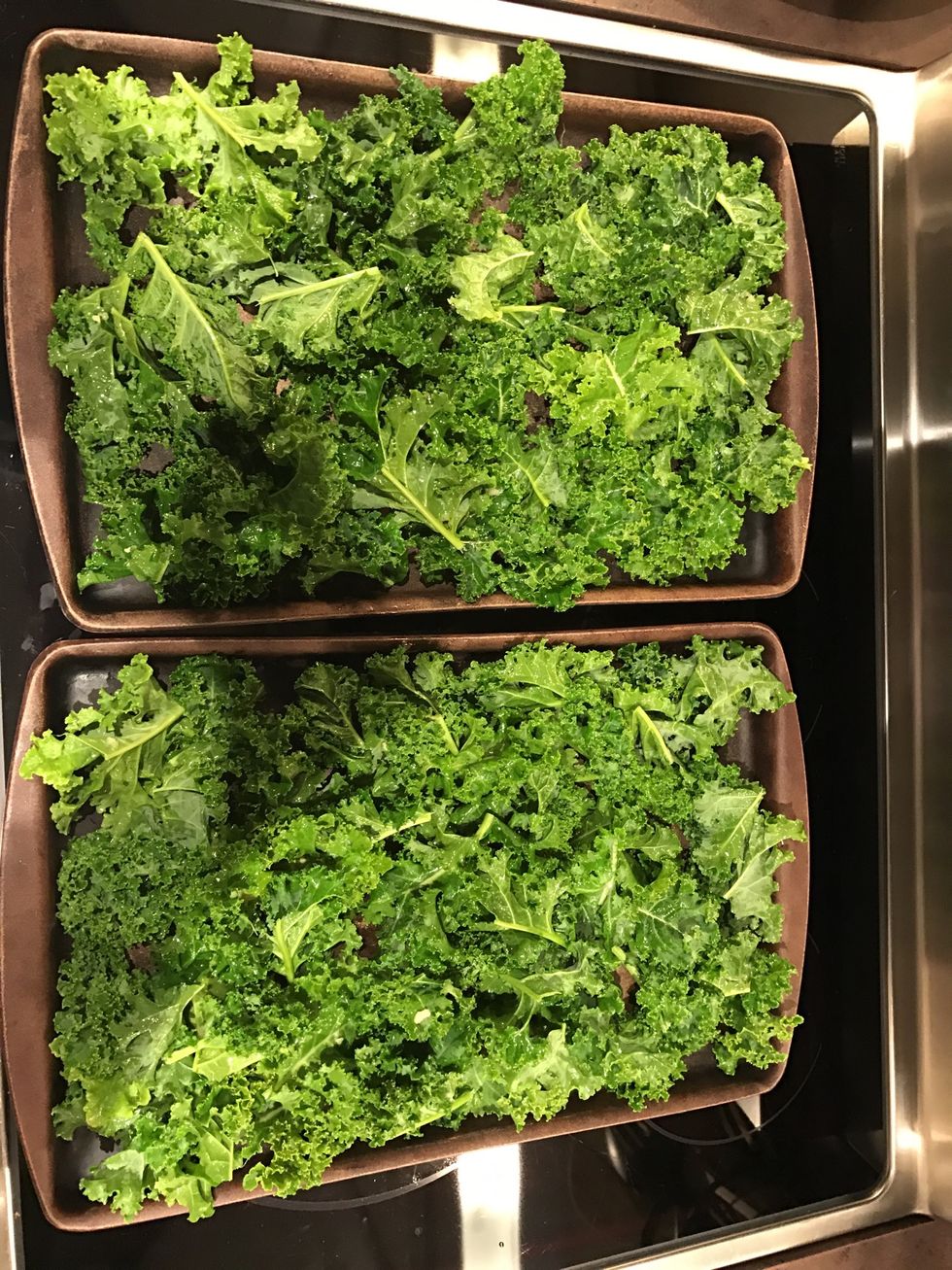 Spread kale evenly onto 2 baking sheets.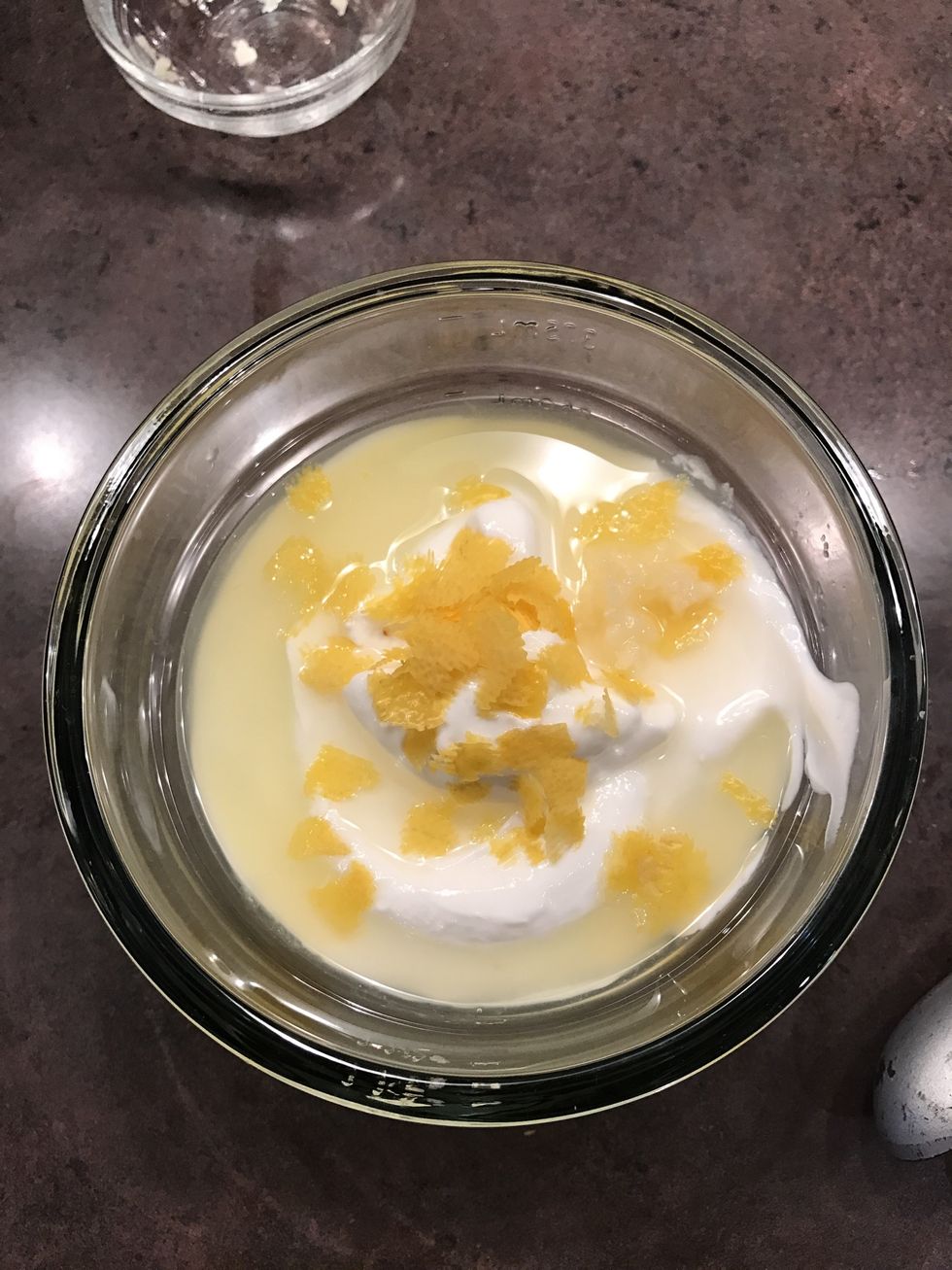 Combine yogurt, lemon zest, lemon juice, and the remaining garlic and olive oil.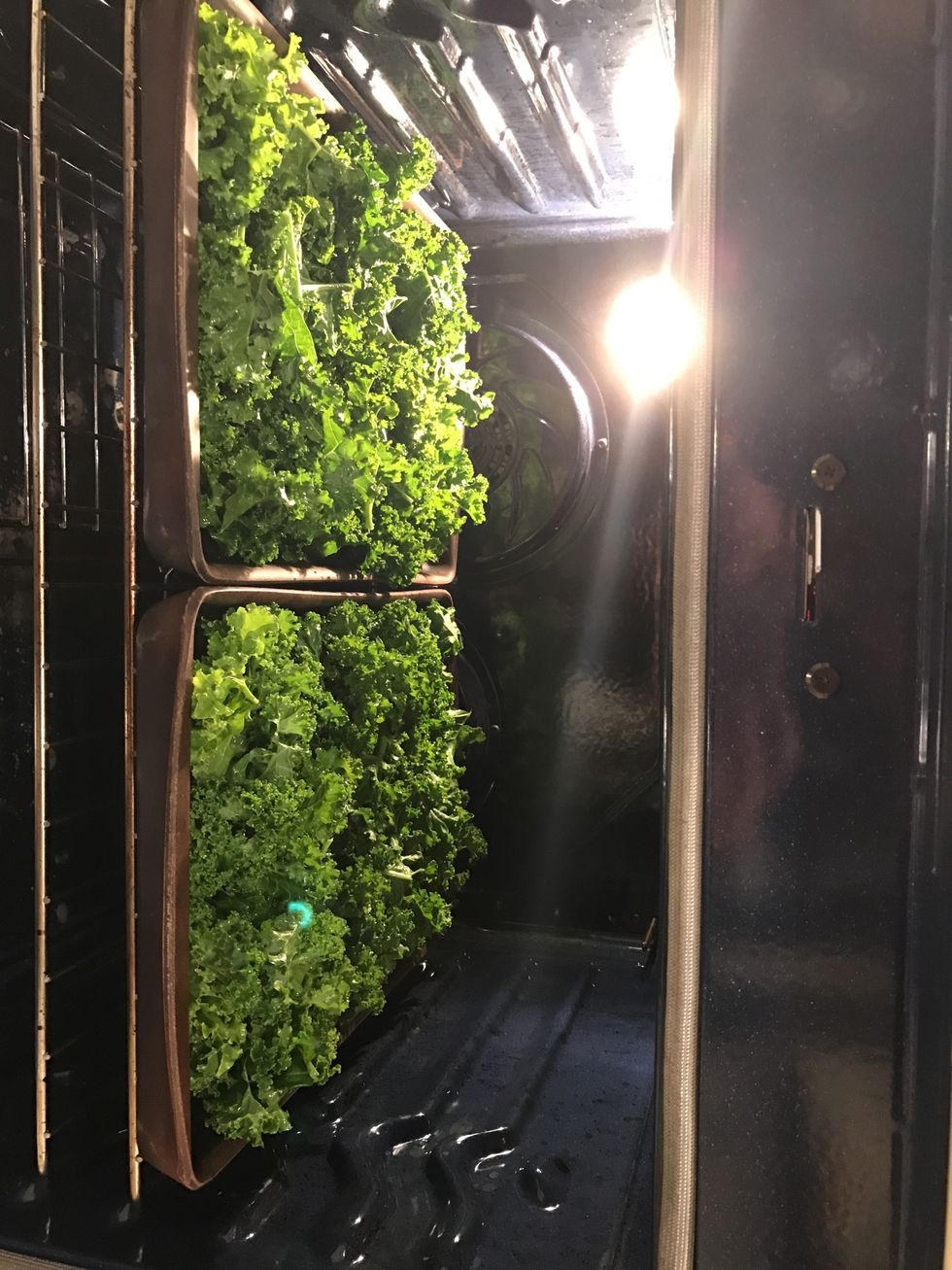 Place kale into oven for 15 minutes.
Whisk all the ingredients in the bowl together.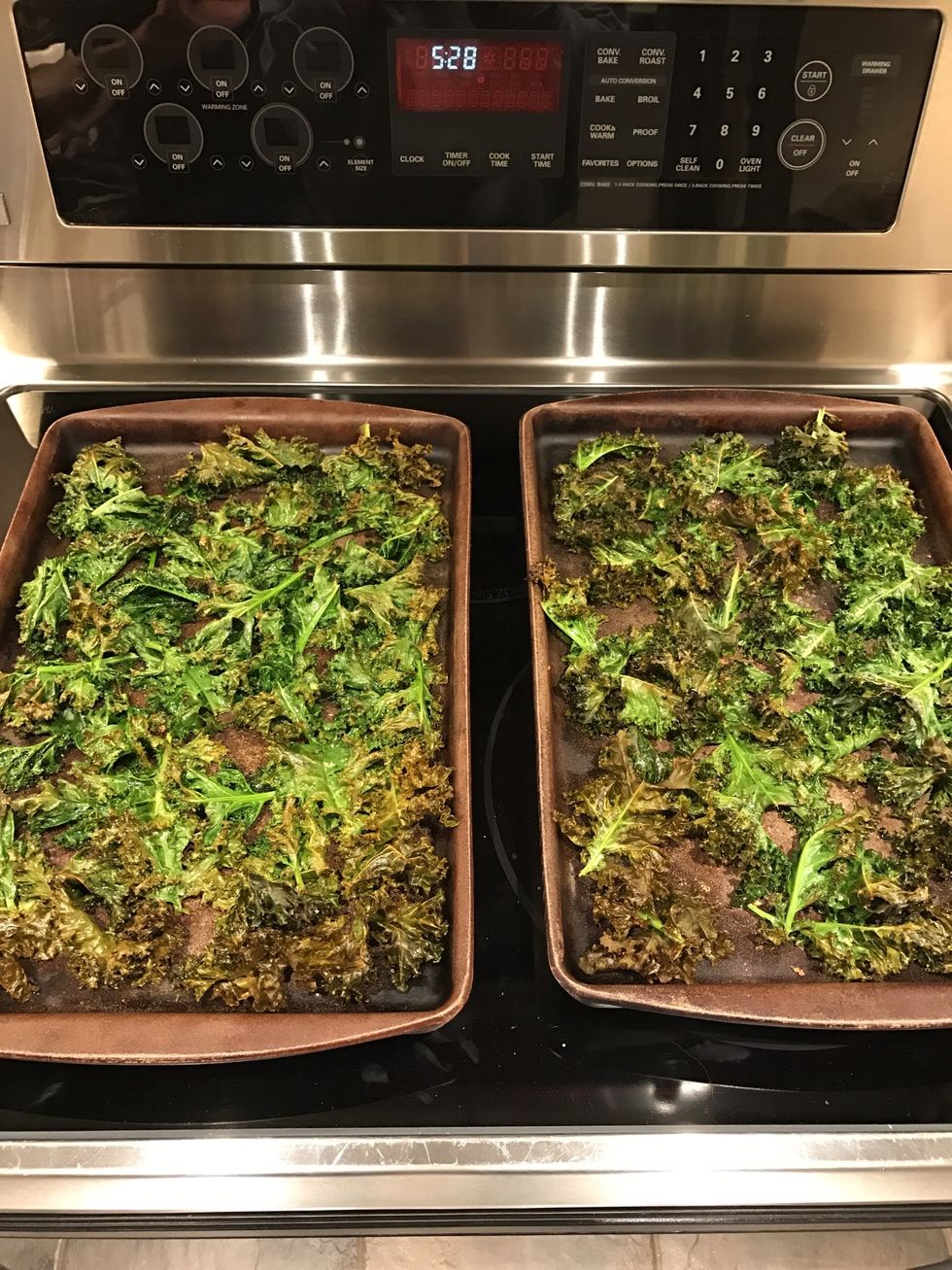 Once kale is crispy, remove from over and season with salt and pepper.
Enjoy the kale with the lemon yogurt dipping sauce.
1.0lb Kale
1.0c Plain Greek Yogurt
1/4c Extra-virgin Olive Oil
2.0c Garlic Cloves
2.0Tbsp Fresh Lemon Juice
1.0tsp Lemon Zest
Salt
Pepper